Prada perfectly caters to the environment you're in with Prada Outdoor, a celebrated series of spaces dedicated to experiences conveyed by certain settings such as Garden, Coast, Mountain and Snow.

Prada Outdoor has officially landed in Dubai, offering a selection of original products recalling each particular environment. Located in the Mall of the Emirates, the pop-up features a fun-filled beach complete with sand dunes, rocks, and white and ocean-blue tents and sunshades offering an exclusive ready-to-wear collection for men and women – all connected to the theme of Coast.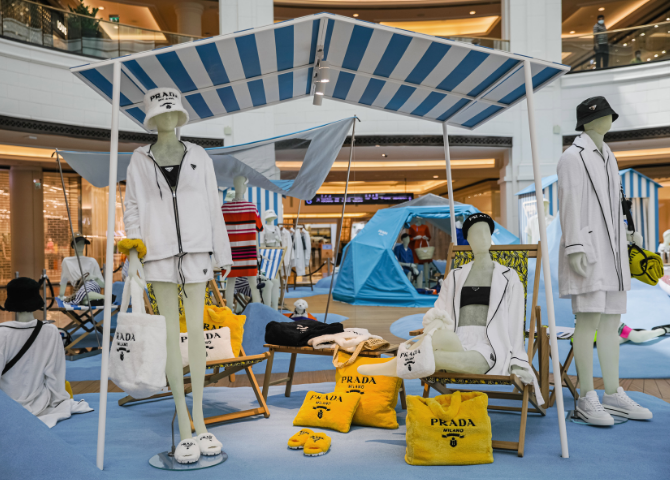 The collection offers the perfect selection of sports accessories for the summer (think surfboards with nylon covers, snorkelling masks, flippers and water shoes, not to mention rackets, skateboards, frisbees and beach volleyball), as well as summer-appropriate sartorial choices such as bermuda shorts, poplin tops, sweatshirts and lightweight bomber jackets.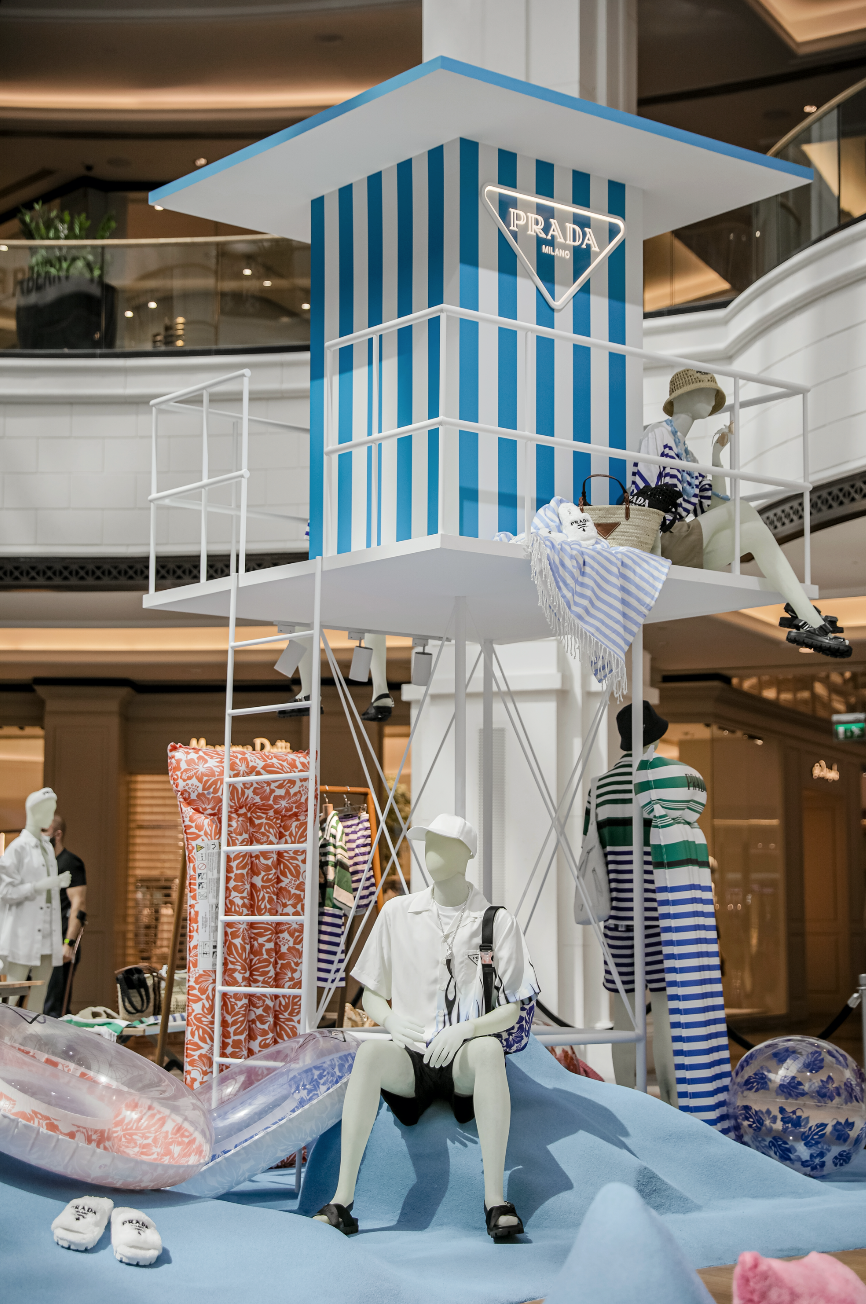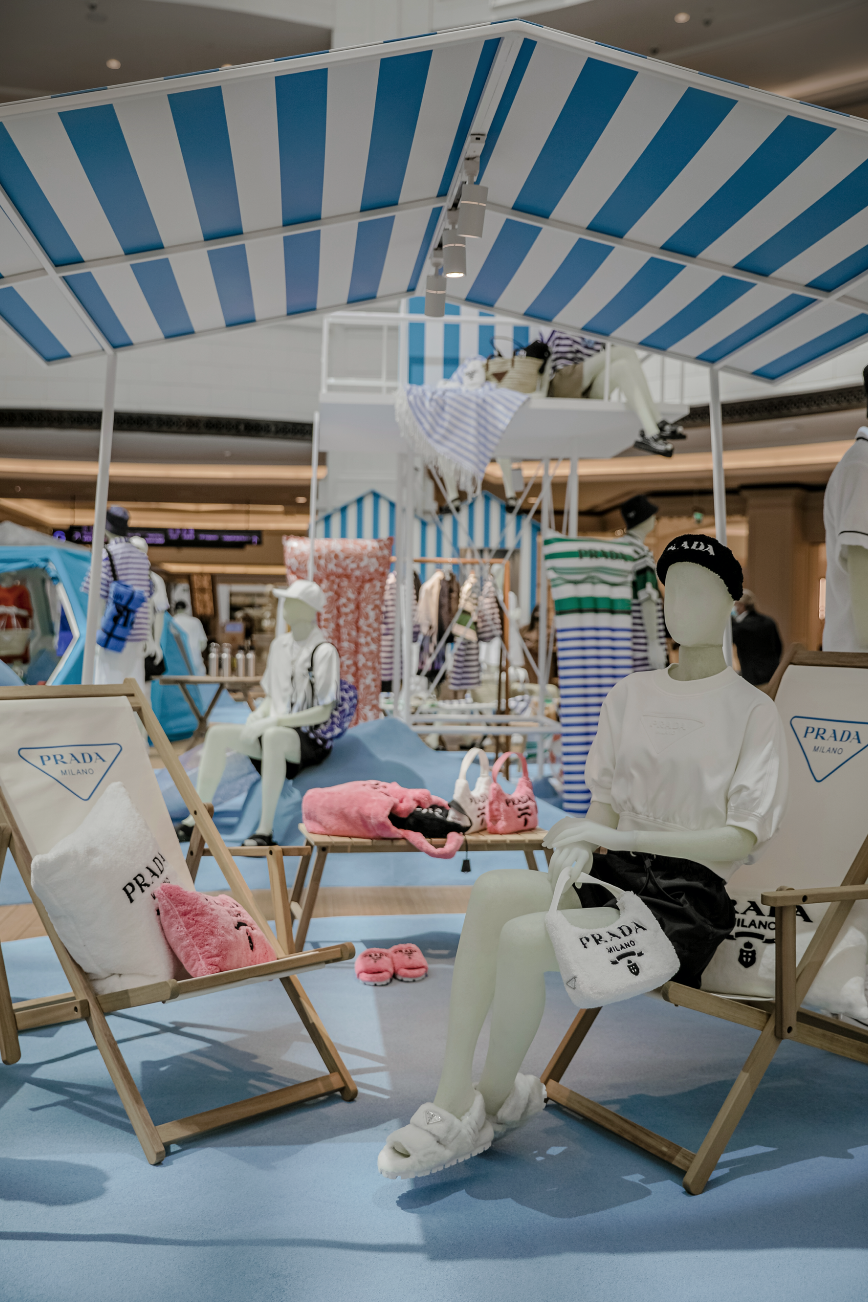 The Prada Outdoor pop-up is located at Mall of the Emirates until June 6.