And we're back in Paris. Feels good. So, Milan, London and New York are behind us. They left us some pretty amazing trends for us to take forward into the next season. But now, it's Paris – home to style in spades. First up on the agenda are two of the biggest names in fashion: Saint Laurent and Christian Dior.
Here's what you need to know about the collections…
Saint Laurent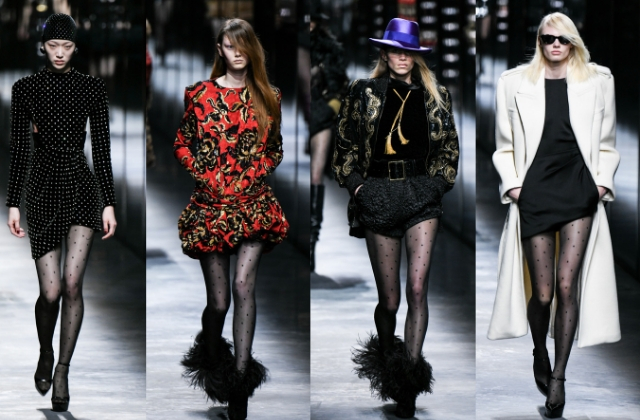 What you need to know: Against Saint Laurent's usual backdrop, the Eiffel Tower, sparkled like a diamond. But the F/W'19 collection too, shone oh-so-bright. The runway was like a tunnel of glow sticks and fluorescent effects with infinity mirrors and back lighting. It was practically fashion's answer to Burning Man. The collection was straight up 80s with big shoulders, small skirts and straight silhouettes. Creative Director Anthony Vaccarellosaid backstage: "I want to give more power to women, and I think they need the shoulder." Well, we feel the collection is fashion with a capital 'F'.
Side note: The collection had a lot of 'legs for days' going on which was inspired by Catherine Deneuve and Bianca Jagger.
Christian Dior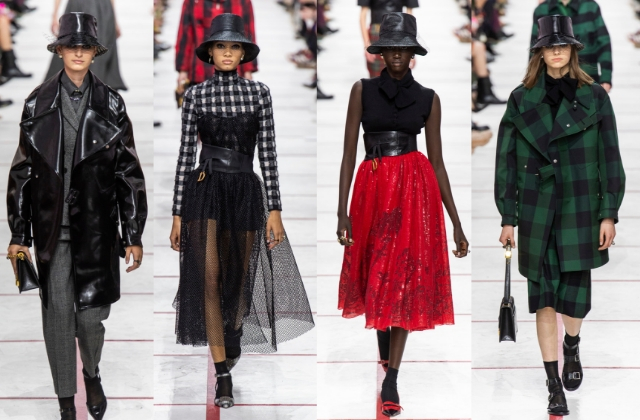 What you need to know: Creative Director Maria Grazia Chiuri went for a smart meets casual look for Dior's F/W'19 collection. There was a sea of black, green and red checks and reversible bucket hats (that's the casual part) and fluid skirts with dominant waist belts (that's the smart part). Dior has always stood for femininity, so of course, there were tulle skirts and lady-like pearl jewellery that offset the mannish patent jackets and tough-looking gold hardware.
Side note: On the FROW was Karlie Kloss who sported a 'Sisterhood is Global' T-shirt – she sat along with other Dior devotees Cara Delevingne and Jennifer Lawrence.
Now, read up on everything you need to know about Rihanna's new LVMH-backed label.