'It's not about the clothes you wear, it's about how you feel in them' seems to be the hidden meaning in Miu Miu's new captivating campaign for Pre-Fall '20.
Continuing its allure of femininity and fashion, a magical manifestation is on display and courtesy of photographer Douglas Irvine, the series of images invites you to a dream-like escape in an enclosed world.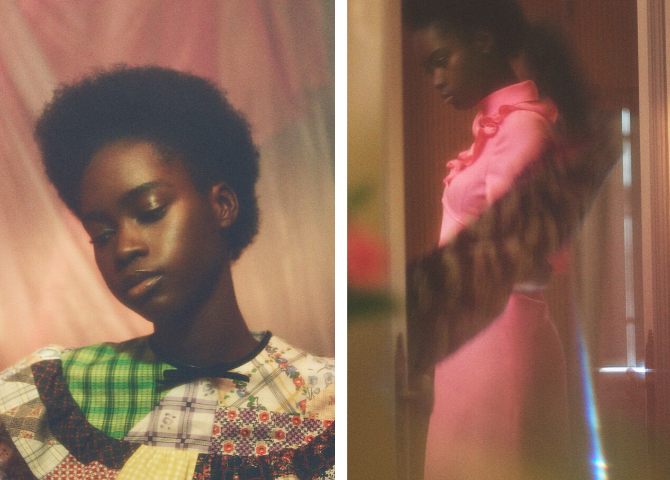 Titled 'Here Comes The Night', the campaign stars a new generation of Miu Miu girls including Malaika Holmen, Esme Creed-Miles, Kasper Kapica, Ez, Tang He, Tomiwa Adeshina and Patrycja Piekarska — each face chosen to personify the bravery of women.
As they front a collection that is embellished with detail, the Pre-Fall '20 collection is spotted against a backdrop similar to a haute-bourgeois Milanese interior that was shot in a building with a longstanding history; the Via Melzi D'Eril 30 —once home to the Miu Miu catwalk shows.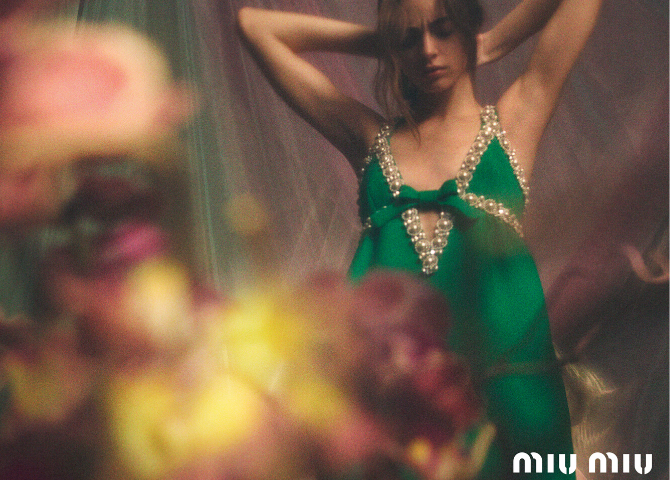 Now, discover Prada's Pre-Fall '20 collection.