And now we're on to London Fashion Week. Feels really good. The weekend kicked off with some show-stopping trends that put the fash pack through their paces – in the best way, obvs.
Here's our roundup of the designers who have treated us to a myriad of hot trends and looks for the upcoming season in London. Enjoy…
House of Holland
What you need to know: For starters, the runway was peppered with graffiti-style posters to complement the insane mesh of trends that Henry Holland is going for, for F/W'19. There's no two ways about it, House of Holland are waving a very loud flag this season with boisterous and bold prints, clashing together with a lot of noise. You've got all your staple coats and berets and winter wear but with influences from Japan (the obi knot) and fabrication influences from Cambodia and Mexico. Oh, and Pixie Geldof was there. Friends in high places?
Wish list piece: The denim boilersuit speaks our language of comfort.
Alexachung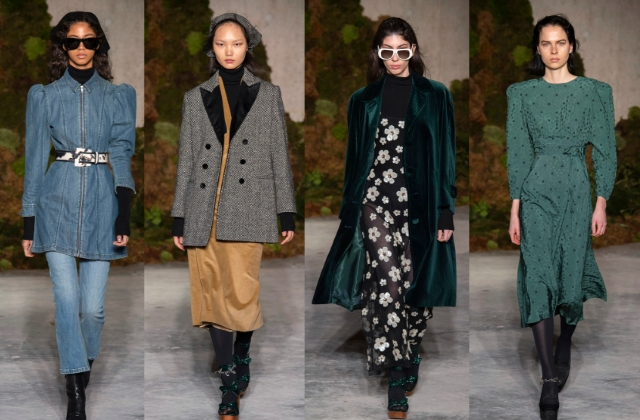 What you need to know: Alexa Chung has come a long, long way in the industry. She's pretty much done it all. She writes about fashion, she talks about fashion and now, she's produces fashion – this is her second collection. And being the ardent feminist that she is, Chung went for florals with a side of feminism for her F/W'19 collection. There was also a lot of velvet on the runway as well as 1970s inspired prairie dresses. On the flip side too, there was some power dressing in the form of sharp blazers and spike stilettos.
Wish list piece: A floral dress done in an understated way is a sure-fire one for us.
Molly Goddard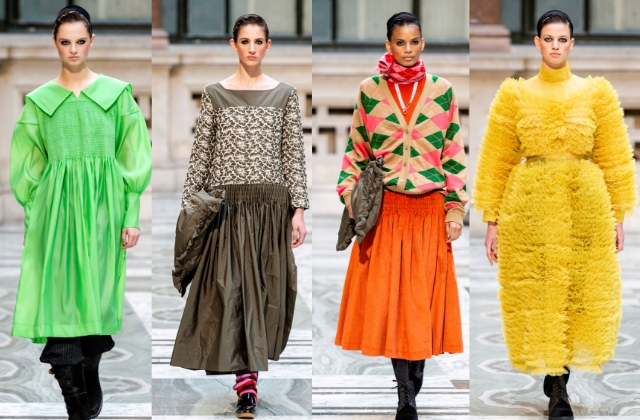 What you need to know: Well, Molly Goddard doesn't do discreet, that's for sure. Goddard's signature massive silhouettes reigned supreme on the runways with equally standout (and solid) colours: yellow, pink, green and purple. If you weren't ready to party before, Goddard's F/W'19 collection will put you in the right mood, for sure.
Wish list piece: Any one of the bright tulle designs will do us fine for work wear, thanks.
A.W.A.K.E.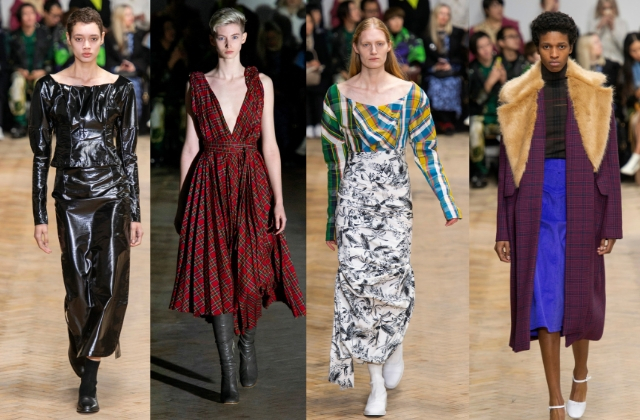 What you need to know: A.W.A.K.E is consistent with its cuts and deconstructions, and this season is no different. There was a fierce, warrior-like element to the collection, with Elizabethan necklines, draped tartans and very cool, punky safety-pin details. The show was presented against Unverworld's Born Slippy, part of Trainspotting's soundtrack. So, there's your nod to hardcore strength and power.
Wish list piece: The tartan all the way. Pair it with a leather jacket and you're gold.
So that's it for the weekend highlights. Just wait for Victoria Beckham and co. tomorrow…
Now, see which celebrity was the top influencer at New York Fashion Week.