We can't quite believe that London Fashion Week has come to an end. Because it basically means we are over halfway through fashion month. Le sigh.
Still, the last of the F/W'19 collections shown at LFW were, as expected, super slick. A big brava from us.
Richard Quinn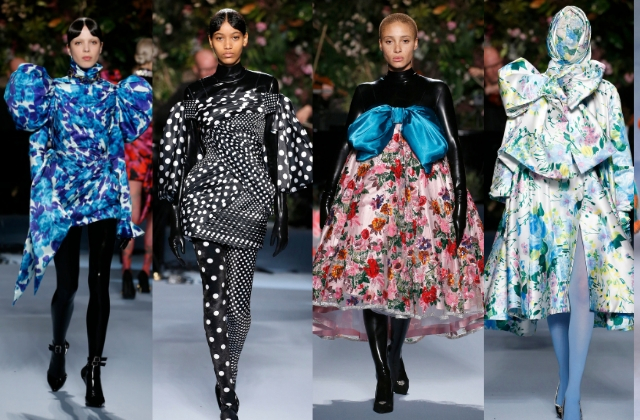 What you need to know: Last season Richard Quinn got a royal seal of approval when the Queen attended his S/S'19 show. So, there were a lot of expectations riding on his F/W'19 collection. But he had nothing to worry about re making an impact, because there's oversizing and then there's supersizing a la Quinn. The models swanned down the runway in the biggest Amazonian couture silhouettes we've seen all season with shoulders that can barely fit through a doorframe. Despite all the larger-than-life cuts, we appreciated the extreme waists that came through, too. Oh, and if you didn't love floral before, you'll have no choice but to take to some botanical chic with this flower-heavy collection.
Wish list piece: The one-piece polka dot ensemble is made for us.
Shrimps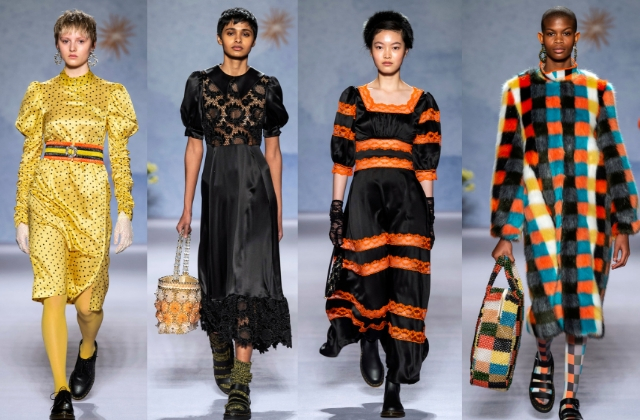 What you need to know: It was a big moment for Hannah Weiland, as this was her debut runway show. Since the brand was already causing a retail storm for its magpie dressing aesthetic, it only seemed natural for it to take to the runway. For F/W'19 Weiland let loose with grand, maxi-length designs inspired by Greek mythology to make women look like goddesses. The collection also had a 1980s edge to it, too via midi dresses with puffy shoulders. And then there were more dramatic layered tulle pieces as well as lace maxi pieces and black crocheted midi skirts.
Wish list piece: The colourful check coat will brighten you up no matter how cold it gets on your travels.
Now, check out yesterday's highlights from London Fashion Week.