This week, the British royals (or royal-to-be) were in the spotlight once again following rumours that Meghan Markle's wedding dress will be designed by Roland Mouret and the sartorial dilemma Kate Middleton faced for the 2018 BAFTA Awards.
Overnight, the Duchess of Cambridge hosted a star-studded gathering at Buckingham Palace to celebrate The Commonwealth Fashion Exchange. With an aim to promote sustainable work ethics and eco-friendly fashion, the new initiative united designers and artisans from Commonwealth countries, who created 52 exclusive garments for the event.
Showcased at a reception curated by Vogue's international Editor-at-large, Hamish Bowles, the garments were viewed by an A-list guestlist which included Naomi Campbell, Stella McCartney, Alice Temperley, Anna Wintour, Livia Firth, Erin O'Connor and Arizona Muse (who walked the runway during day three of London Fashion Week).
Dressed in another Erdem ensemble for the event (she was spotted wearing Erdem during her royal tour of Sweden), Kate Middleton was also accompanied by Sophie, the Countess of Wessex, who was dressed in Burberry for the evening.
Now, go inside the Commonwealth Fashion Exchange Reception and see the best of the arrivals here…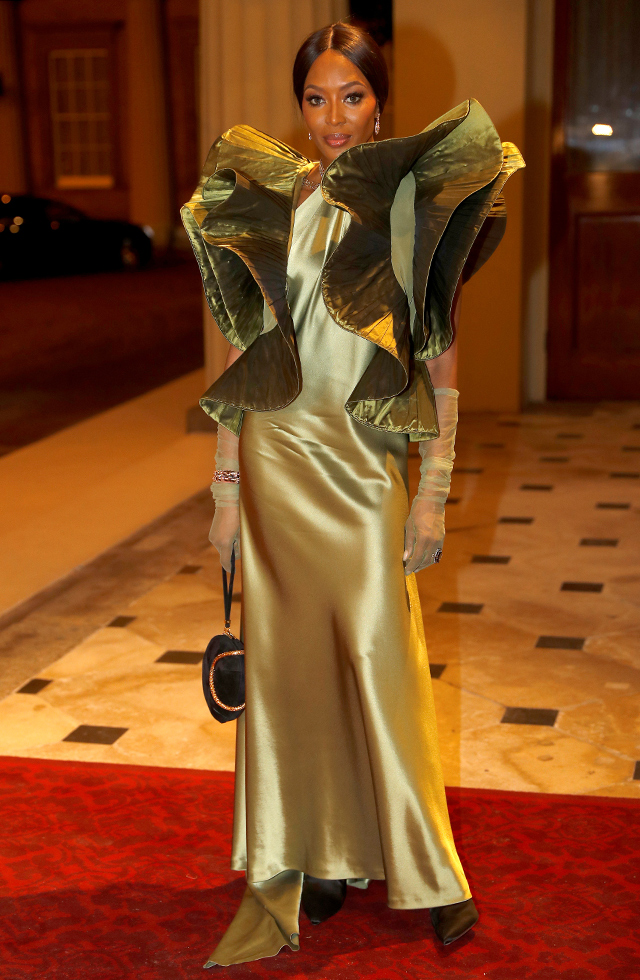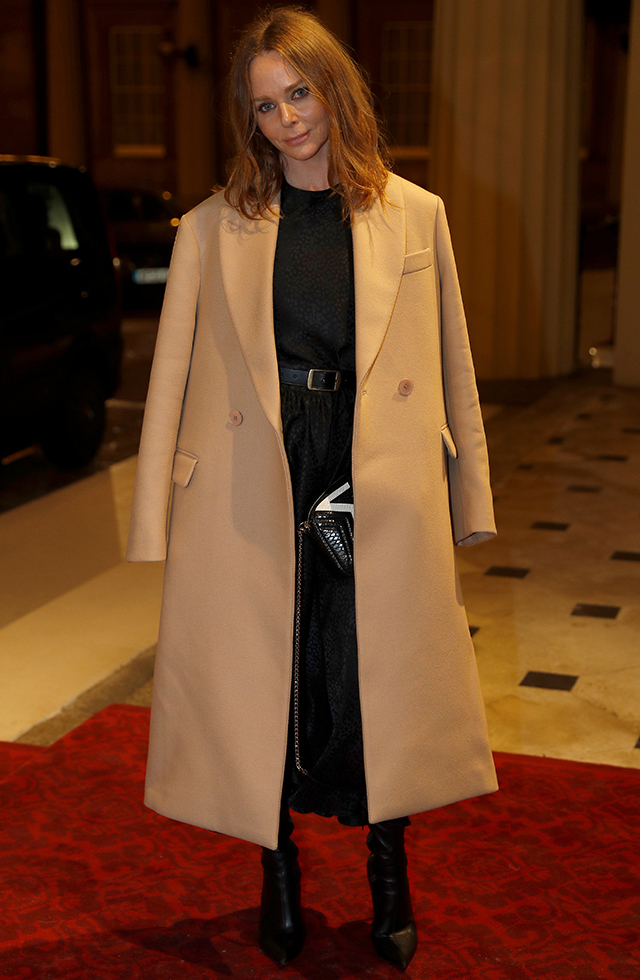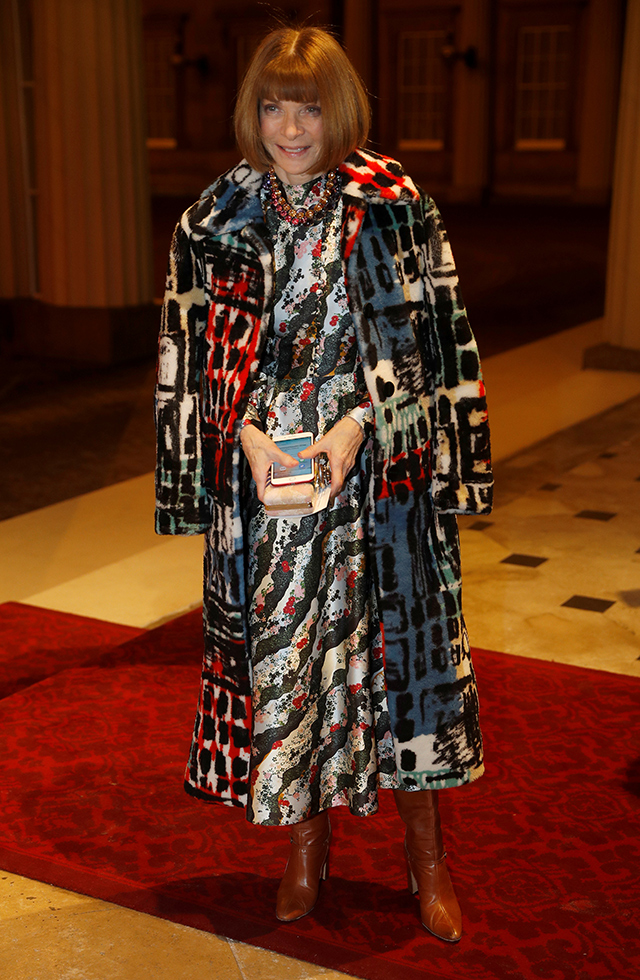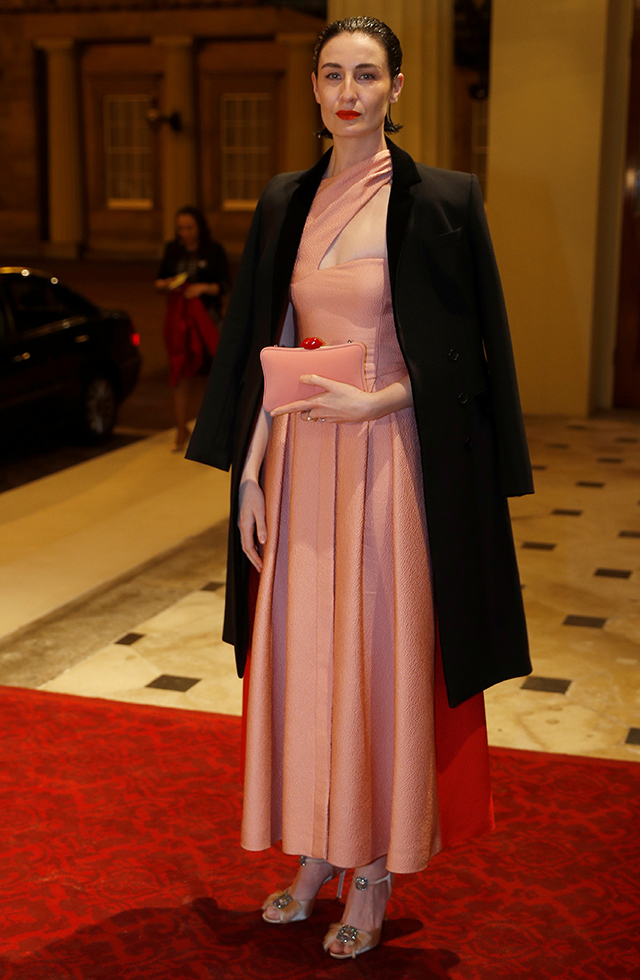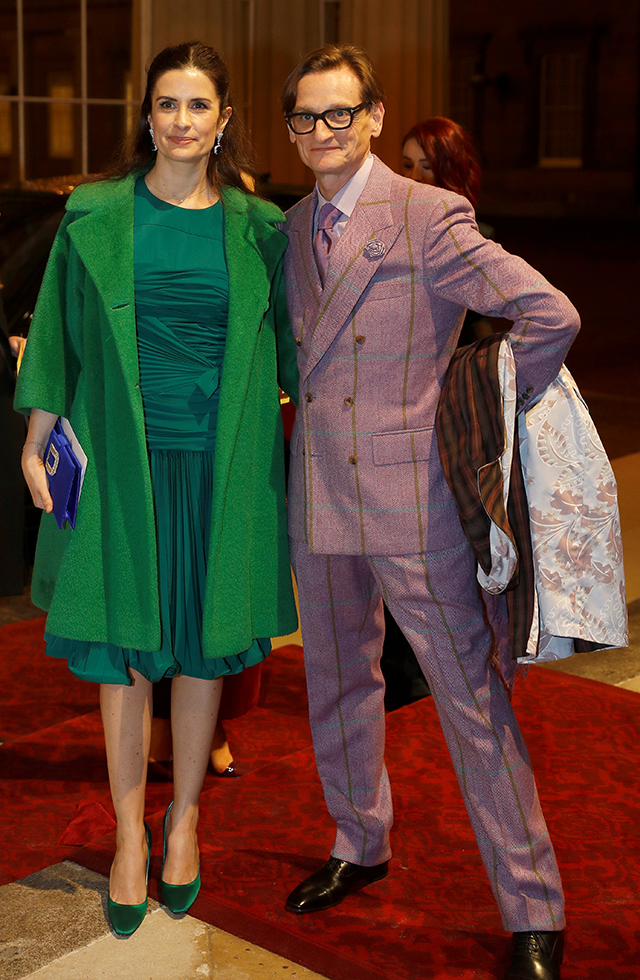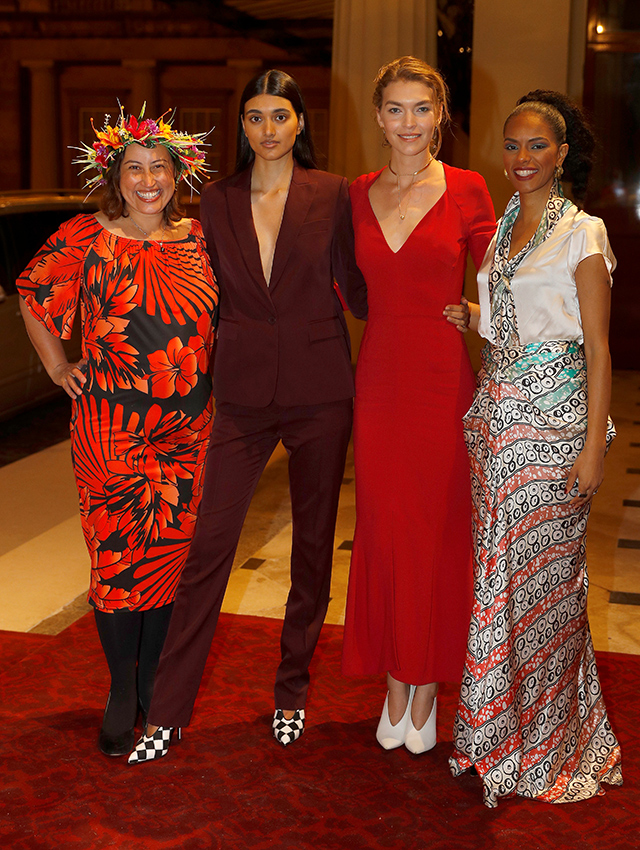 The designs showcased at Buckingham Palace will move to a public exhibition at Australia House in London from February 22 to March 6, 2018.
Now, find out more details about the Copenhagen Fashion Summit and how it's set to include a sustainable solutions platform.