If you've had a chance to tune in to Tiktok this weekend, you might've stumbled upon Nancy Ajram performing a track of hits for the first ever MENA Tiktok concert, which took place on September 18 — the show was originally scheduled for August 6 but following the deadly explosion that rippled through Beirut on August 4, the concert was postponed.
With an aim to headline a concert that celebrated joy and promoted positivity, the concert included a "magical show" of some kind and whilst everyone enjoyed the tunes, we particularly enjoyed the outfits.
For the occasion, Nancy Ajram teamed up with Hussein Bazaza for a fully customized wardrobe that included five intricately tailored jackets — each crafted by imagining the five different scenes throughout the concert.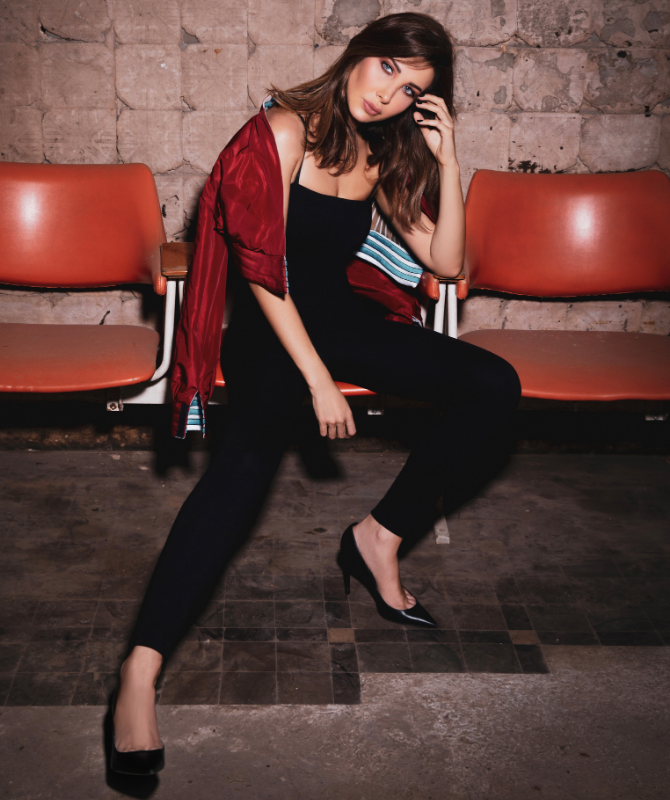 The Lebanese designer (who recently launched his very own e-commerce platform) created everything with sustainability in mind and used recycled old garments from previous collections to repurpose them into new items.
One of the jackets included a colour blocking dropped bomber that came complete with a pleated tulled ribbed waistline, cuffs and a high neck. Using a pastel colour palette, accents were outlined with black borders as the geometric cuts came contrasted in the light hues.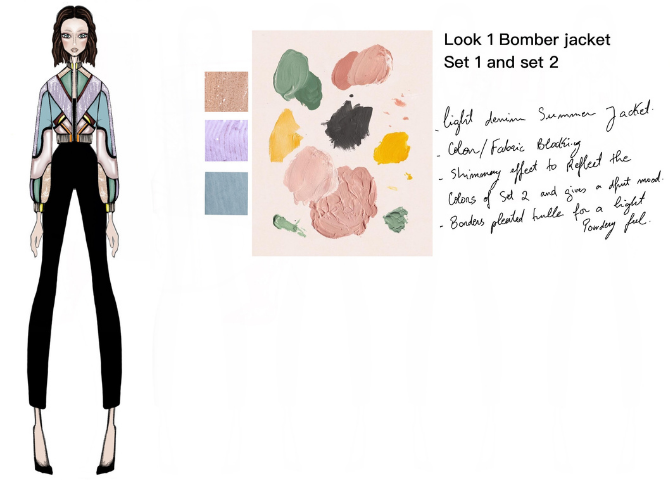 The customized selection also includes the shimmering cropped blazer which features an 80s aesthetic as it comes encrusted with colourful beadwork, green peak lapels and Neapolitan cuffs — all entirely made from one of Bazaza's Hellène's dresses.
Perhaps a favourite of ours is the reversible piece of all: the Baseball jacket. Pictured below (the last two illustrations), the bomber was monogrammed with singer's initial and comes adorned with different striped patterns embroidered in bright blue and white strips. On the other side, the jacket turns to a crisp silk taffeta in a strong ruby shade.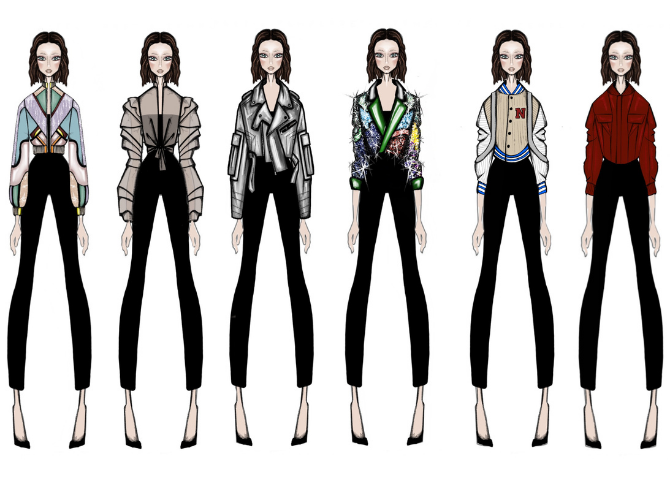 There's nothing we love more than seeing two Lebanese creatives come together and join forces.
Now, take a look at how Hussein Bazaza is supporting the Children's Cancer Center of Lebanon.