Since taking over the reigns at Gucci four years ago, Alessandro Michele has managed to reset the dial at the house, kicking all stereotypes out the window with his gender-neutral army of misfits that preach inclusivity in equally liberating clothes that offer endless possibilities to be whomever you want.
For the brand's latest Resort 2020 campaign, Alessandro Michele is turning his magically surreal vision of fashion into a celebration, a social gathering where "Gucci is a party and everyone is invited."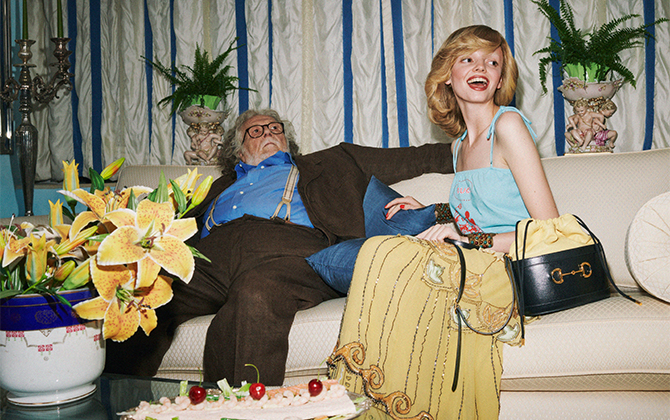 Under the slogan #ComeAsYouAre_RSVP, and shot by Harmony Korine and art directed by Christopher Simmonds, the inclusive, hedonist and uninhibited occasion culminates in a party at a Roman villa where a diverse set of characters, played by a guest list of Hollywood hottest celebrities, come to ignite this idea of playful liberation.
Featuring a "glam-meets-gangster" aesthetic, guests arrive either in a glamorous stretch limousine or by helicopter to Rome's Villa La Furibonda, where they kick back by the pool or lounge in the kitchen eating hors d'oeuvres dressed in pieces and accessories from the new collection; a cliché vision of inalienable irony.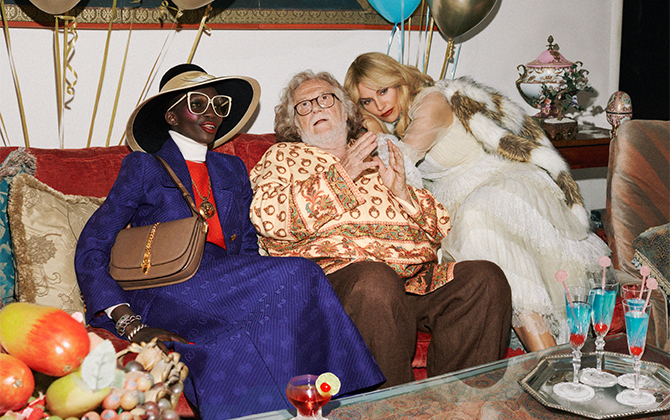 One that finds a kaleidoscope in which Iggy Pop, Sienna Miller and Gucci Mane gather together under one roof — a place where the party is open to all kinds of opposing characters, from the ageless wild rockstar and the glamorous socialite, to hip hop's hottest star, the ultimate epitomisation of Gucci's spirit, according to Alessandro Michele.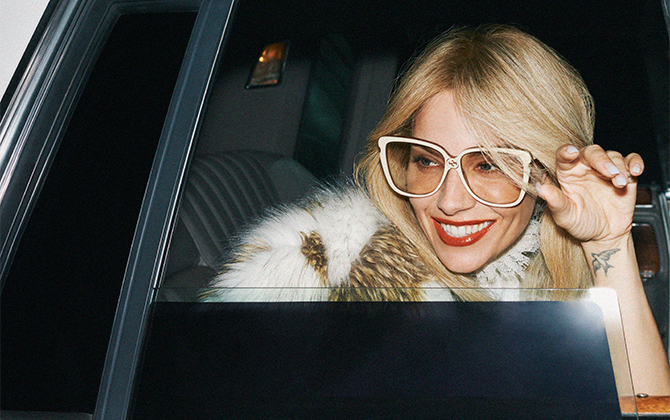 Now, find out where Prada is heading for its resort 2021.
Text by Dina Kabbani