Summer is right around the corner and Fendi has just launched the ultimate capsule collection that will see you throughout the season in style.

The collection is irresistible with a plethora of joyous colours set to lift your mood. The colour palette – dominated by yellow and light blue tones – spans on ready-to-wear and accessories suitable for men, women and children.

With references to the hip aesthetics of the seventies and nineties, the line-up of pieces features craftsmanship and Fendi's innovative approach to summer dressing.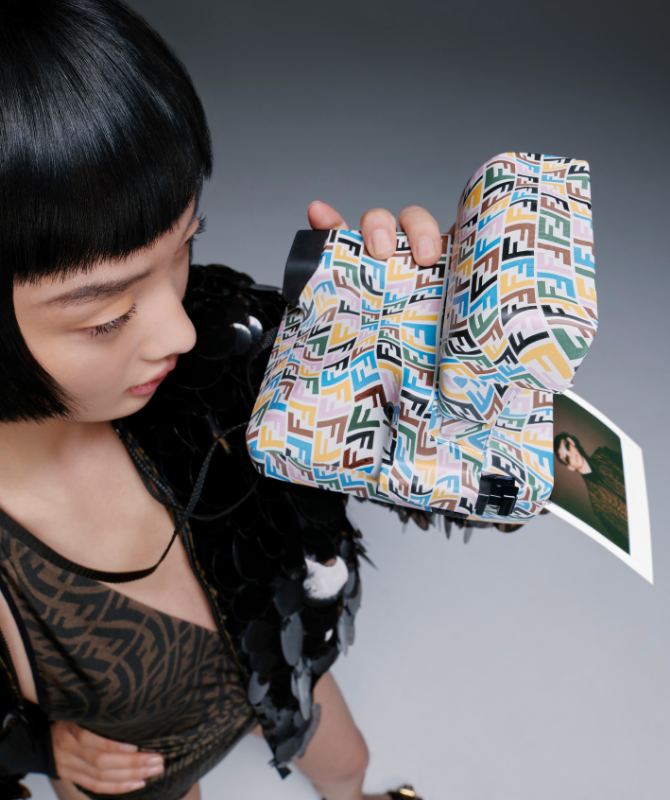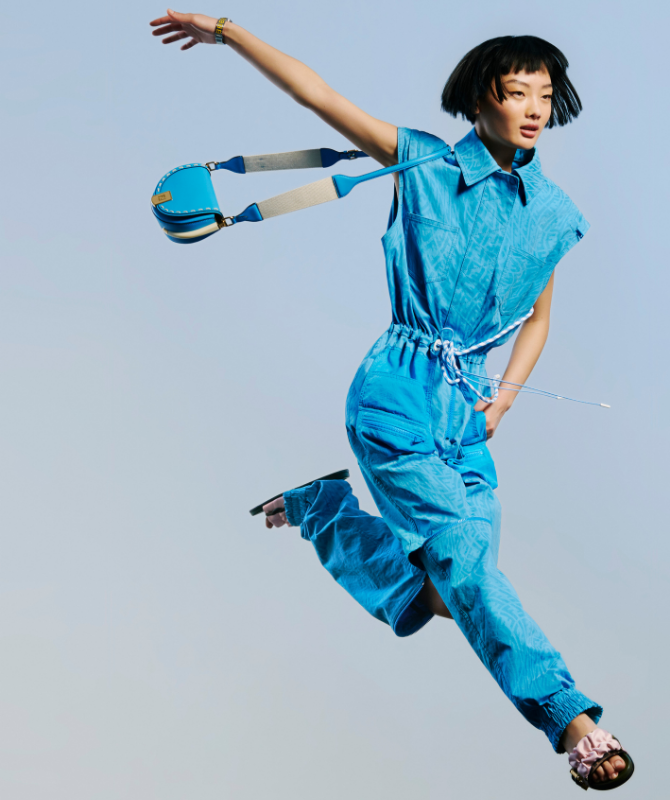 To mark the season, the Summer 2021 collection offers a capsule in collaboration with New York-based visual artist Sarah Coleman. Recognised mostly for her disruptive take on encouraging people to rethink and repurpose everyday objects with an ironic filter, the artist worked with Silvia Venturini Fendi to reimagine the iconic FF logo pattern.

The collaboration resulted in FF Vertigo, a new magnetic motif that offers a twisted and turned version of the classic FF pattern. The combination of effortless elegance and contemporary functionality is infused in a series of pieces and accessories including the Baguette 1997 bag, the Bauletto mini bag and the Peekaboo bag.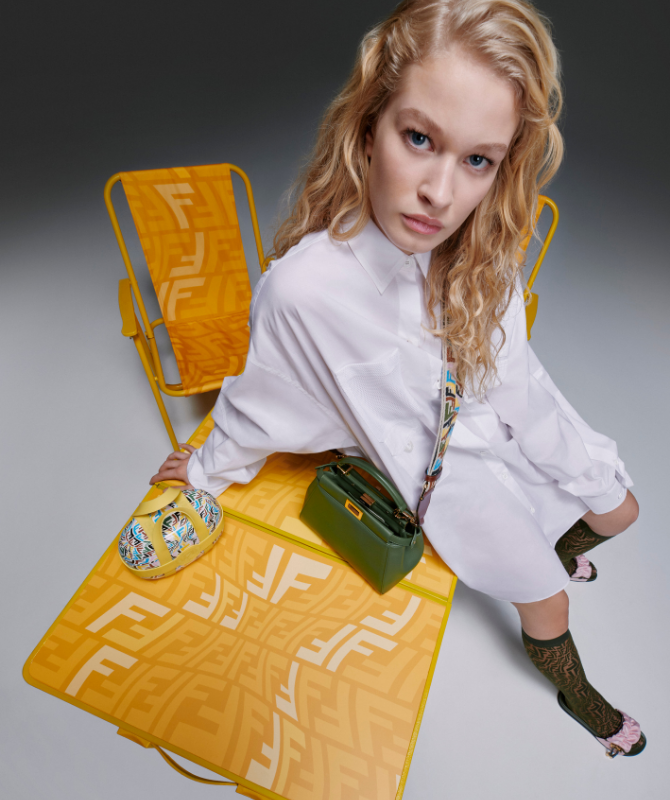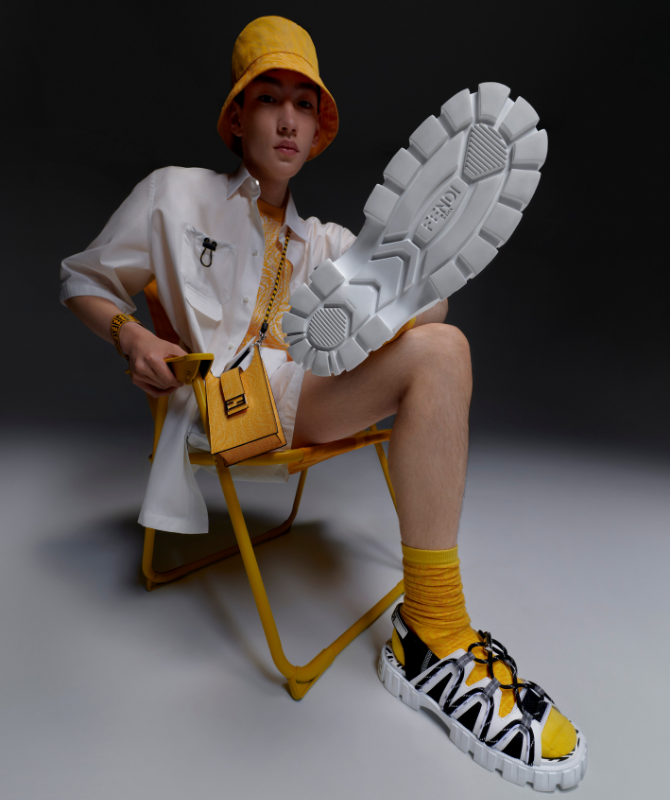 To celebrate the launch of the collection, Fendi launched a pop-up store in NAMMOS Beach Club, Dubai, available to visit until May 22nd.