We all know that Prada is a fashion house that holds a rich heritage – one that combines fashion, culture, and art. And as part of the heritage of the Prada Group, cinema plays a role as a longstanding muse for its collections and campaigns too.
Evidently seen in Prada's newly launched holiday campaign, Prada brings together a cinematic dreamscape with Hollywood's rising stars in a storytelling narrative for the festive season.
Aptly titled 'A Midwinter's Night Dream', the campaign features four new talents including Julia Garner (from Ozark and The Assistant), Louis Partridge (Pistol and Enola Holmes), Shira Haas (Unorthodox and Asia) and Taylor Russell (Waves and Bones & All), as they quest across a snowy (and unprecedented) Los Angeles.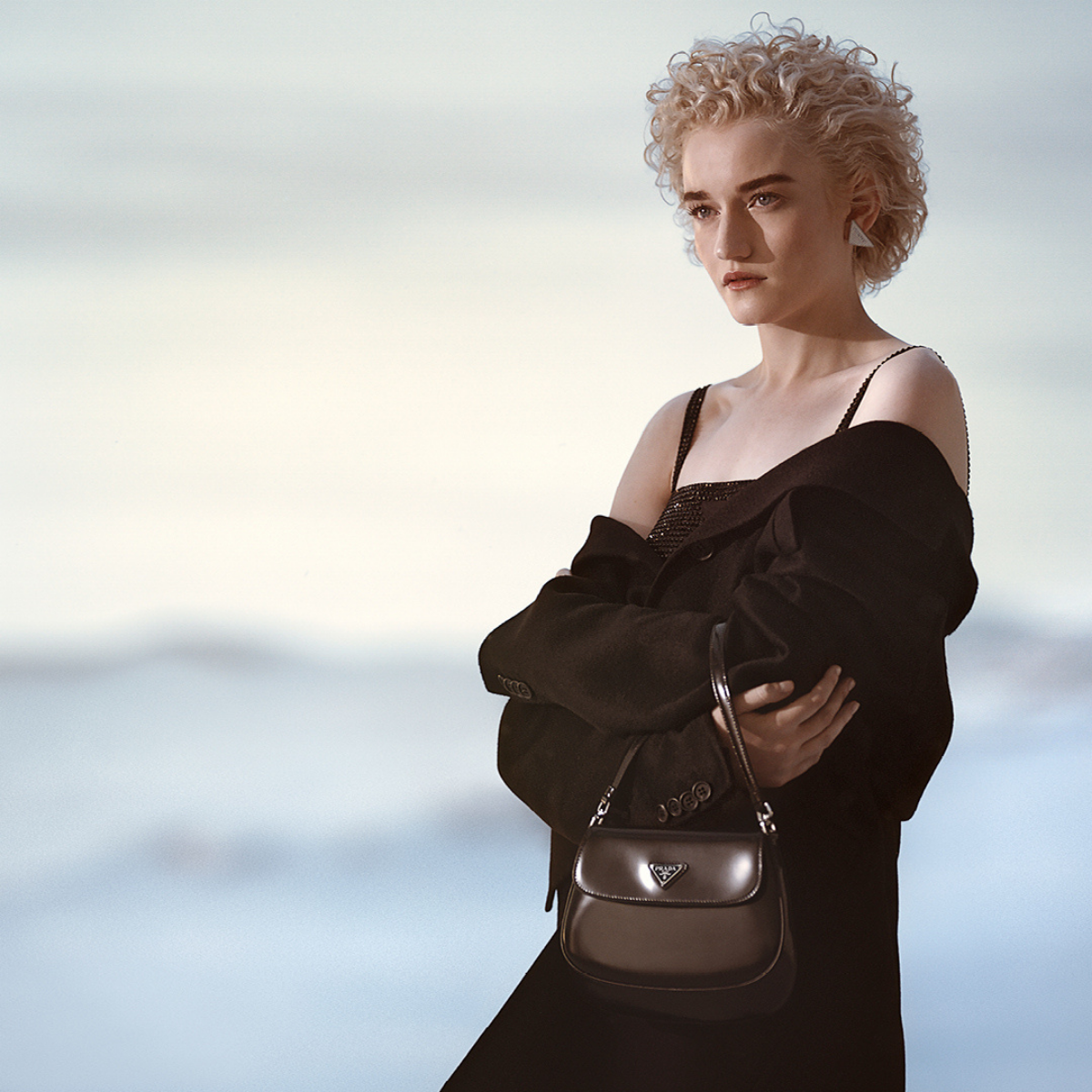 In a unique crossover between creative realms, the holiday campaign features stunning technology, virtual effects and new realties as the personalities unite for shared celebratory experiences – something that is also very much embedded in the collection.
Although mostly black, white, and occasionally pastel, the collection was designed with the holidays in mind. From sequins and chiffon to fun bucket hats and rhinestone shirts, the collection couldn't be any more fitting as the personalities move towards a joyous gathering for the festive season.