Dubai-based designer Khulood Bint Thani has exclusively given Buro. Middle East a sneak peak at her S/S '19 collection lookbook, which was shot in the Maldives.
The idyllic locale is entirely fitting for the new collection which the designer says is inspired by "the art of nature". As a result, this season's colour palette consists of rich blues and reds, as well as beige, khaki and black. Texture is also introduced through the addition of hand embroidered beading and shells, whilst leaf prints add a seasonal edge to the asymmetric silhouettes.
Last season, Buro. Middle East exclusively revealed that Khulood had introduced sustainable fabrics for the first time in her collection, and her commitment to sustainability continues this season. Every single item in the new collection was made in the UAE and all of the pieces are made using OEKO-TEX certified fabrics sourced from Japan.
Speaking to us exclusively aout the new pieces, the designer explained, "Quality has been always our main priority when producing a collection. We are happy that we started working with sustainable fabrics on our main collections, which is an added value for the customer of having feel-good fashion."
Discover some of the new season pieces below…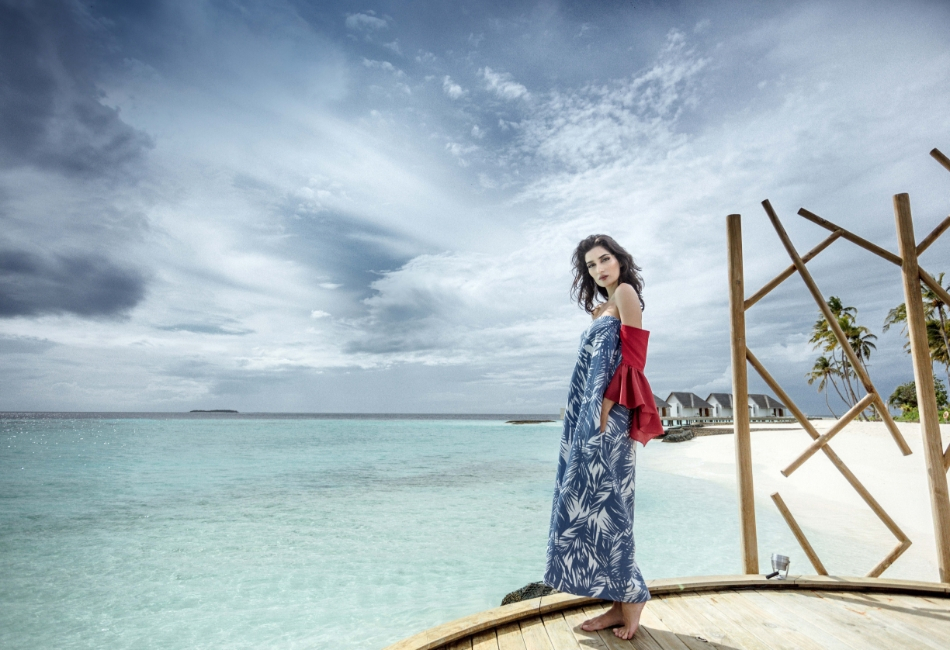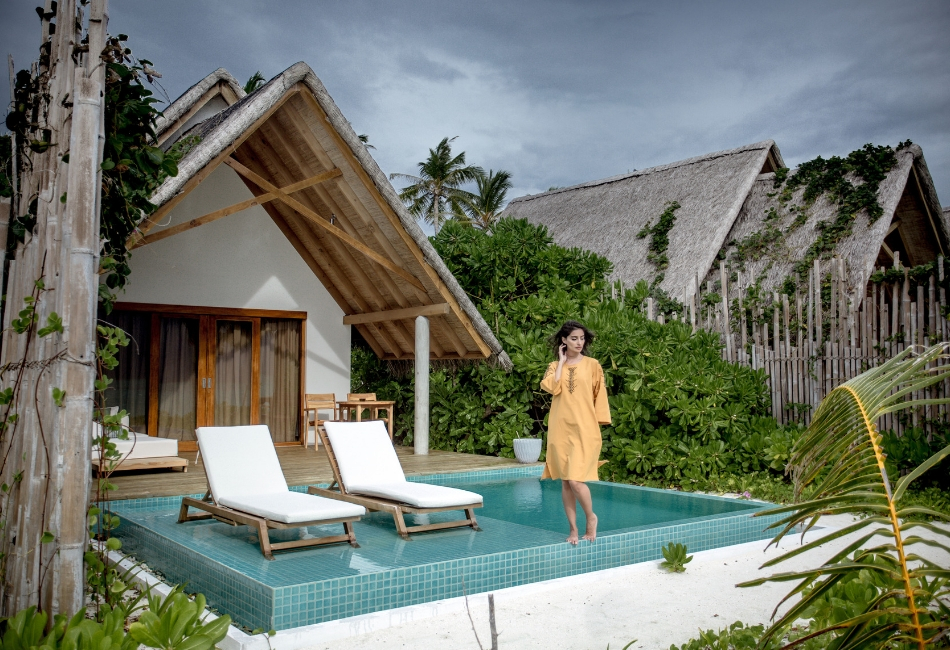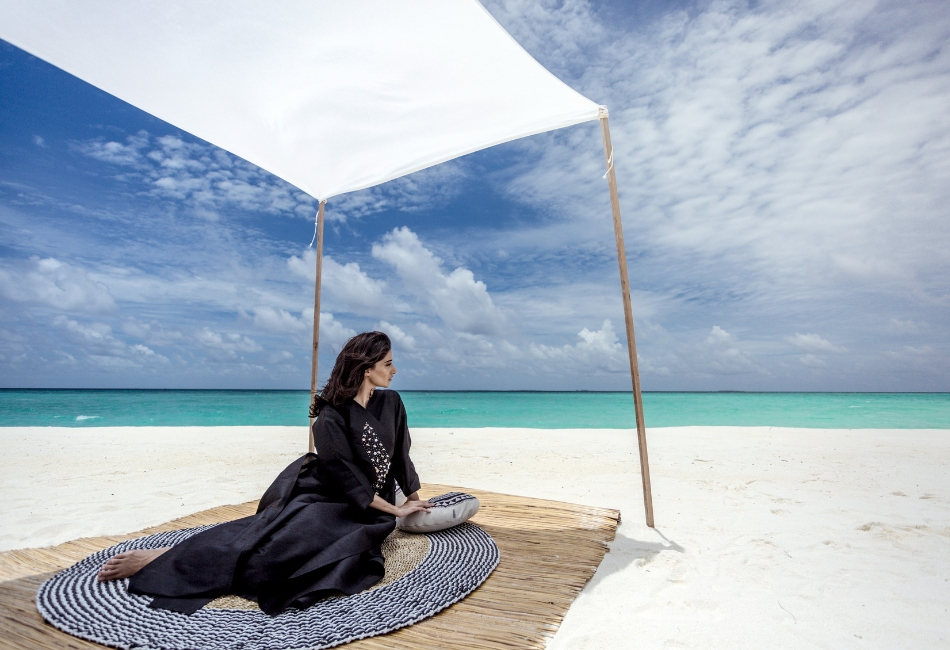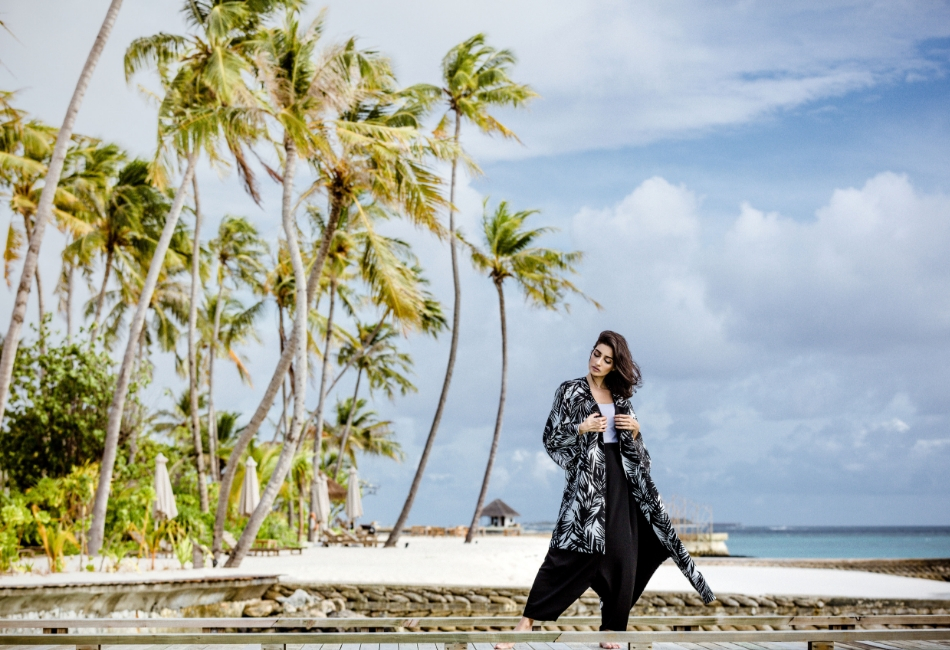 Shot on location at Fushifaru Maldives. Photographer: Mohamed Azmeel (Azzu).
Model: Saba Sabbagh.
Now, discover the finalists for the Expo 2020 uniform design competition with a focus on sustainability.