It's safe to say that Daniel Lee has ushered a highly anticipated new era at Bottega Veneta. Revamping the brand's heritage and implementing his own creative direction for the fashion house, Lee has ultimately won over the hearts of fashion's finest with oversized leather clutches, quilted leather mules and a utilitarian approach to seasonal dressing. And with that, the brand's Creative Director has a clean, cut concept for boutiques across the globe.
In line with his artistic vision, Bottega Veneta's newest store in Kuwait features a modern facade made from silkscreen glass panels, referencing the house's emblematic Intrecciato motif.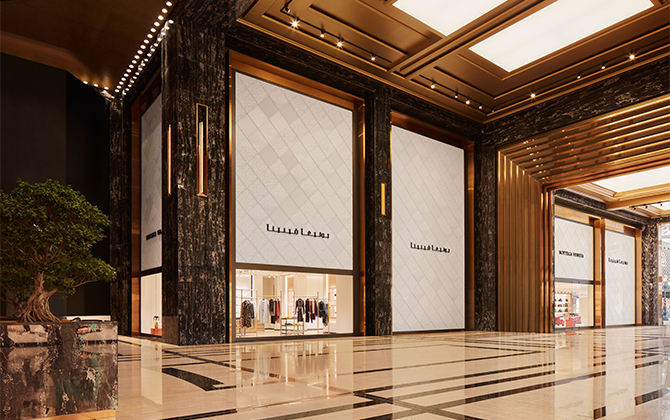 Located at The Avenues Mall, the 415 square meters space comes beautifully designed with Marmorino walls, floors made with natural oak, wood and ivory limestone, as well as custom-made door handles sheathed in leather, handcrafted vitrines and minimal display tables made with pale natural hued oak wood, silver Travertino and glass.
Hanging pretty alongside the brand's Home collection, with art pieces from the modernist Tassello and Rudy families scattered around the interiors, are the extensive range of pieces for both men and women — including ready-to-wear, bags, small leather goods, shoes, jewellery, fragrances, eyewear and accessories.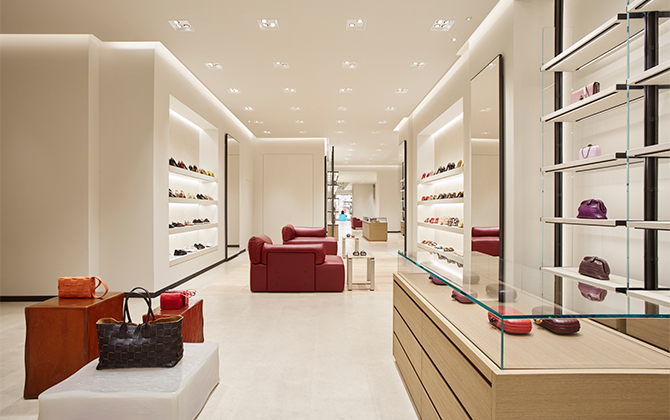 This marks Bottega Veneta's first flagship store in the country, and it's one you definitely have to come prepared to with a credit card.
Now, take a look at Daniel Lee's second collection for Bottega Veneta, showcased during Milan Fashion Week.