Arab Fashion Week will officially make its return this week with a full virtual program that will feature a slew of designers ranging across Asia, Europe and America.
For the first time, Arab Fashion Week will be presented by Microsoft to fully utilize the digital capacity of its services and devices, under the theme "Dream Bigger, the power to achieve more".
You can expect to see the newest collections from over 30 fashion designers, as well as designer showrooms in partnership with the leading digital showroom platform, JOOR.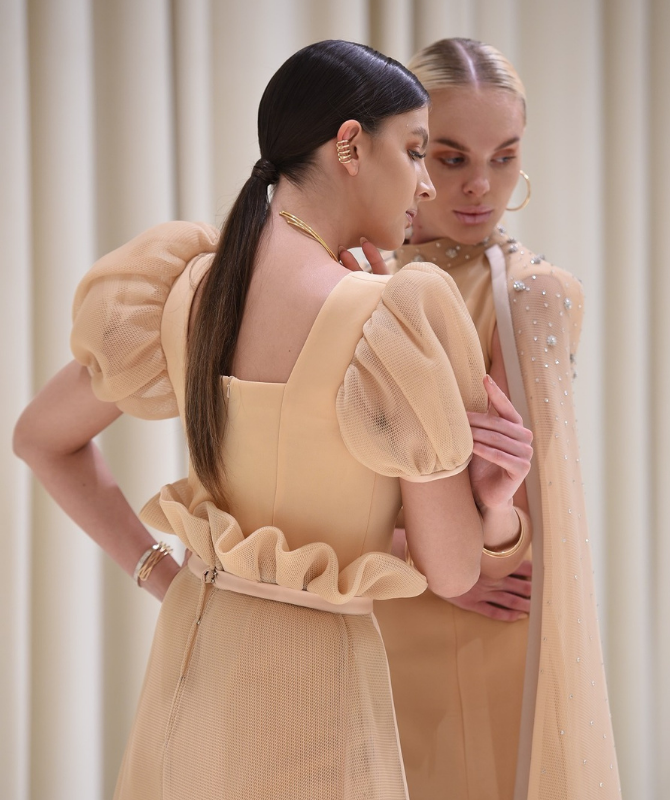 Also this season, the Arab Fashion council in partnership with the Fédération de la Haute Couture et de la Mode (FHCM) the French institution that coordinates Paris Fashion Week, will welcome Parisian designers, for the first time in the history, under a new initiative named 'PARISIANS in DUBAI'. This new project was launched with an aim to connect the French designers to the Arab fashion industry and to create a bridge between the two fashion industries.
"The entire world is passing through a transitional period of stepping into the new world's revolution which is governed by technology and artificial intelligence; we, at the Arab Fashion Council, are taking the right steps to ensure our fashion community is ready to be part of the big change" said Jacob Abrian, Founder & CEO, Arab Fashion Council.
Arab Fashion Week is set to run from October 21-24, 2020. The entire event is set to go live exclusively on Facebook Inc platforms which would broadcast the Arab Fashion Week to its 2 Billion users. To view the official Arab Fashion Week calendar, click here.
Now, discover the ABCDior customisation, available in Arabic.