Her footwear is the stuff of dreams, offering women worldwide a chance to experience a modern day Cinderella moment; completely magical, fully empowered, and with no need for prince charming to come to the rescue.
Yes, Amina Muaddi's sultry and holographic designs have made her the go-to for some of the world's most prominent and powerful women, think Kendall Jenner, Dua Lipa and Queen Rania, who flock to the designer for her playful party-shoe aesthetic.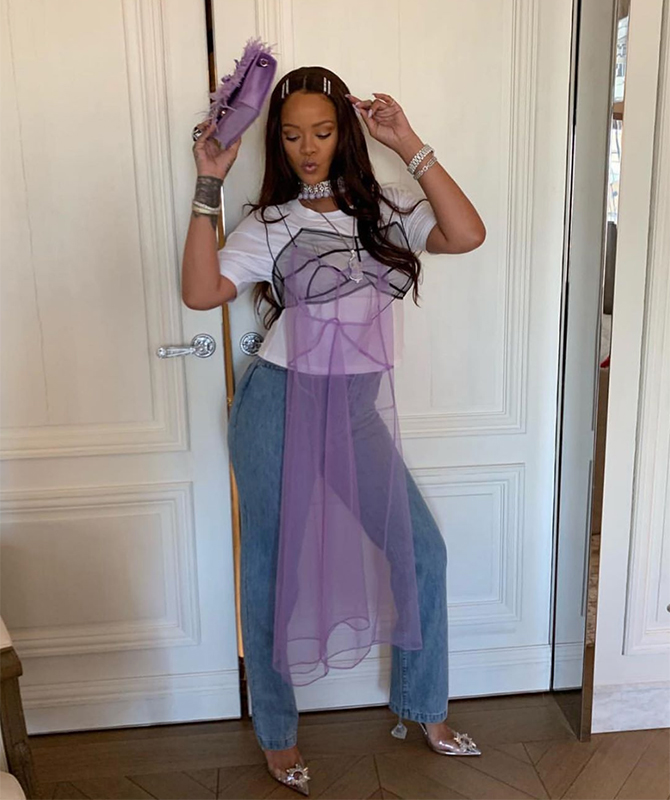 Now one of her most famous customers, Rihanna, is tapping the Jordanian-Romanian for a role at Fenty as revealed by Amina in an interview with Footwear News.
RiRi, who was originally introduced to the thirty-three-year-old's eponymous brand when her stylist Jahleel Weaver purchased a few pairs for the singer to wear, has since been spotted sporting Amina's recognisable geometric heels on more than one occasion. "[Weever] didn't ask me for shoes; he just literally communicated that he had bought them for her. That was amazing," Amina told Footwear News.
Besides designing shoes for her own namesake brand, Amina (who was recently awarded Designer of the Year by Footwear News) also creates footwear for  French haute couture designer Alexandre Vauthier. Her own designs were also featured in Rihanna's Savage x Fenty lingerie show during New York Fashion Week.
Now, discover how Rihanna's sharing her very own stylist this holiday season.