There's no doubt that Adidas are the creators of cool as they've been known for their achingly cool collaborations including with Pharrell Williams, Stella McCartney and Beyoncé. Now, to strengthen its presence in the Middle East, adidas Originals teamed up with Arwa Al Banawi to revive its iconic Forum Lo silhouette.

Marking the first collaboration with a regional designer, the unique iteration of the classic sneaker sees the Saudi designer's personal heritage for the future embedded into the designs.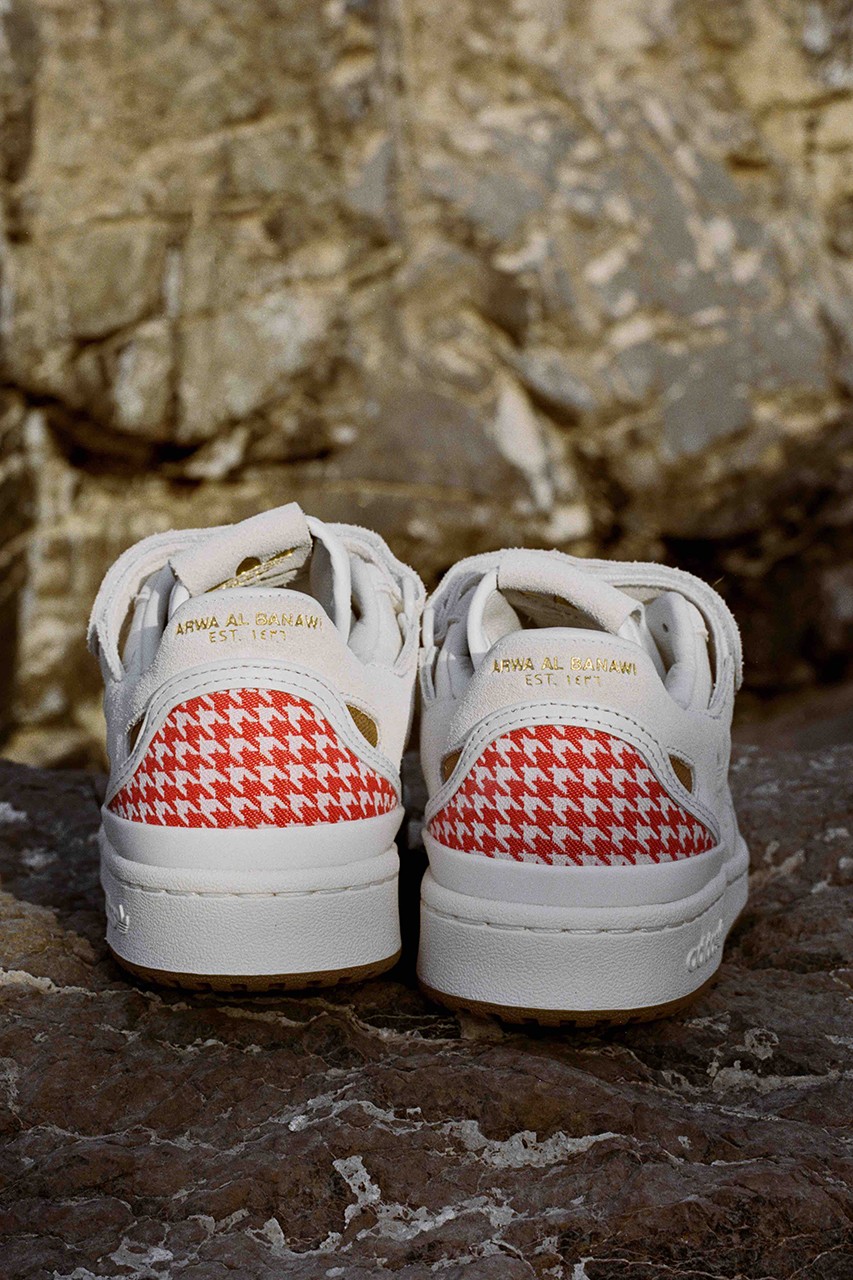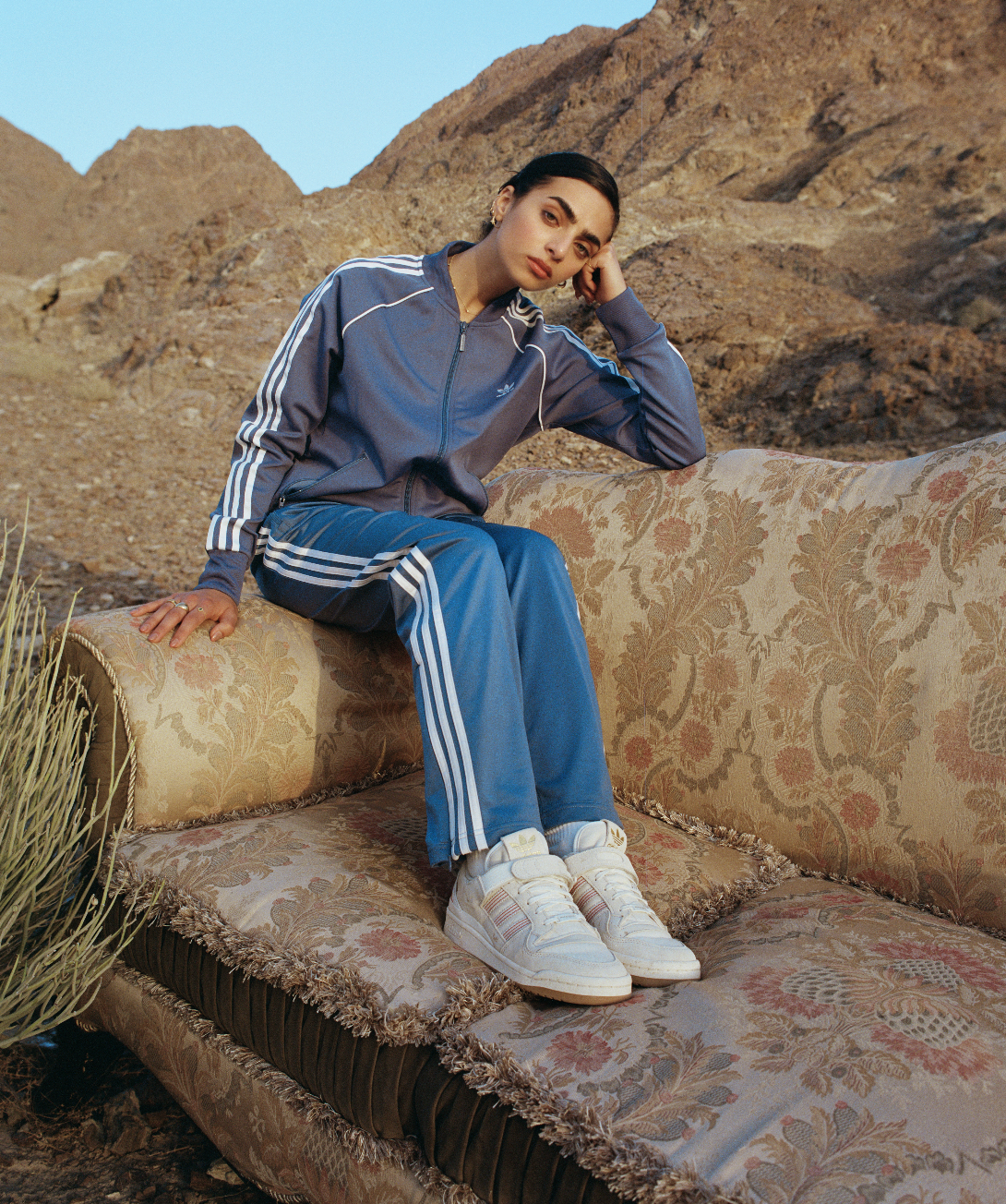 It was in 2015 that the designer garnered international acclaim for her use of embracing her heritage and launching collections that champion women and the Arabic culture. She has seamlessly aced fusing elements of Eastern aesthetics through a Western lens, and for her latest collab with adidas Originals, she couldn't have paid better homage to the Middle East.

The collaborative sneaker blends influence from the East and West with a unique woven red and white heel cap inspired by the checkered pattern of traditional Arabian fabrics. The silhouettes are then complete in desert-esque pantones – another nod to the region.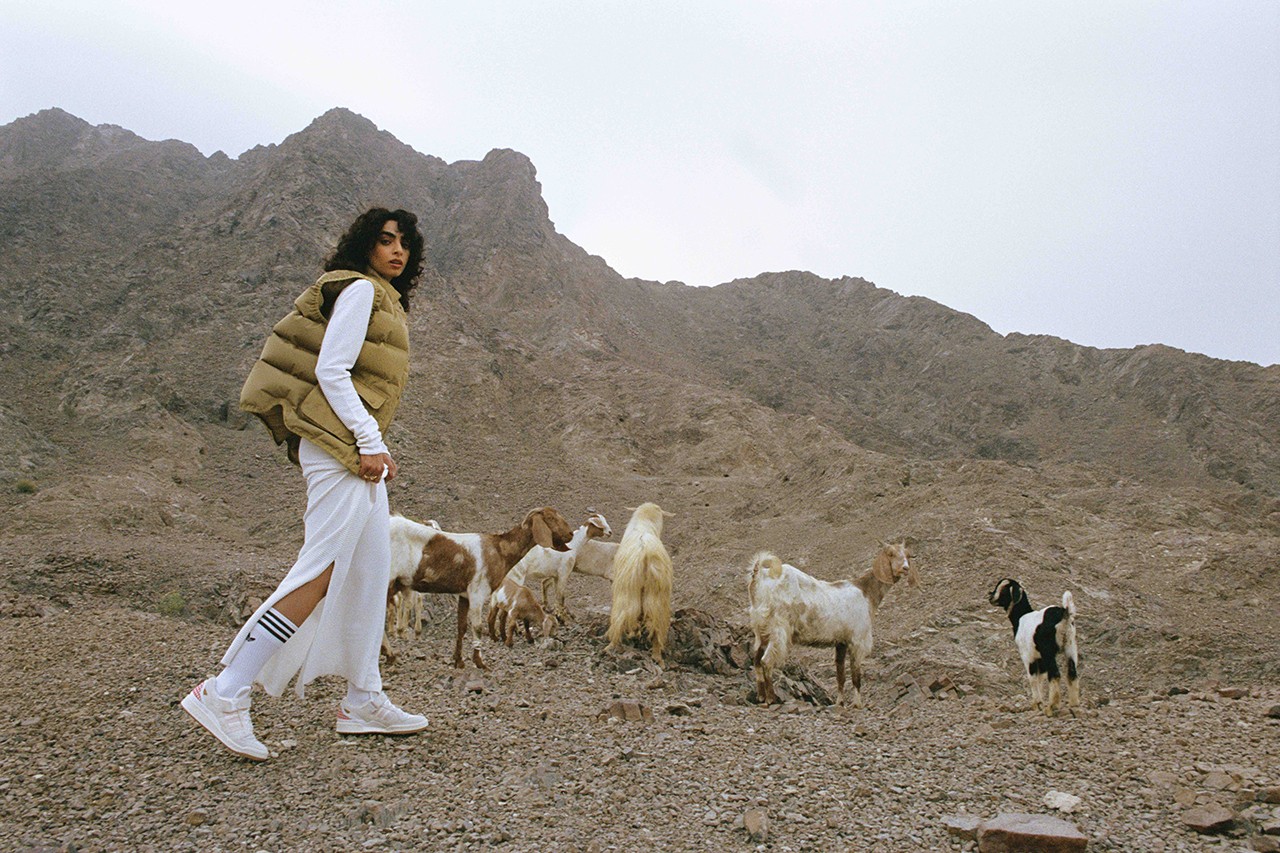 To further highlight the rich Western history of the shoe and incorporate the Eastern influences, the Arwa Al Banawi Forum Lo sneaker champions the designer's Gulf heritage in an unconventional way through branded lace jewels, a graphic footbed with contrast binding, and gold foil co-branded details.

The sneaker is then brought to life in a captivating campaign that captures Arwa Al Banawi's fondness for nature through natural landscapes and farm goats. Fronted by Lana, the campaign also puts the spotlight on the sneaker – one that is a celebration of cultures, mirrored onto a contemporary art installation in the middle of AlUla — a UNESCO heritage site located in the rocky landscapes of Northwest Saudi Arabia.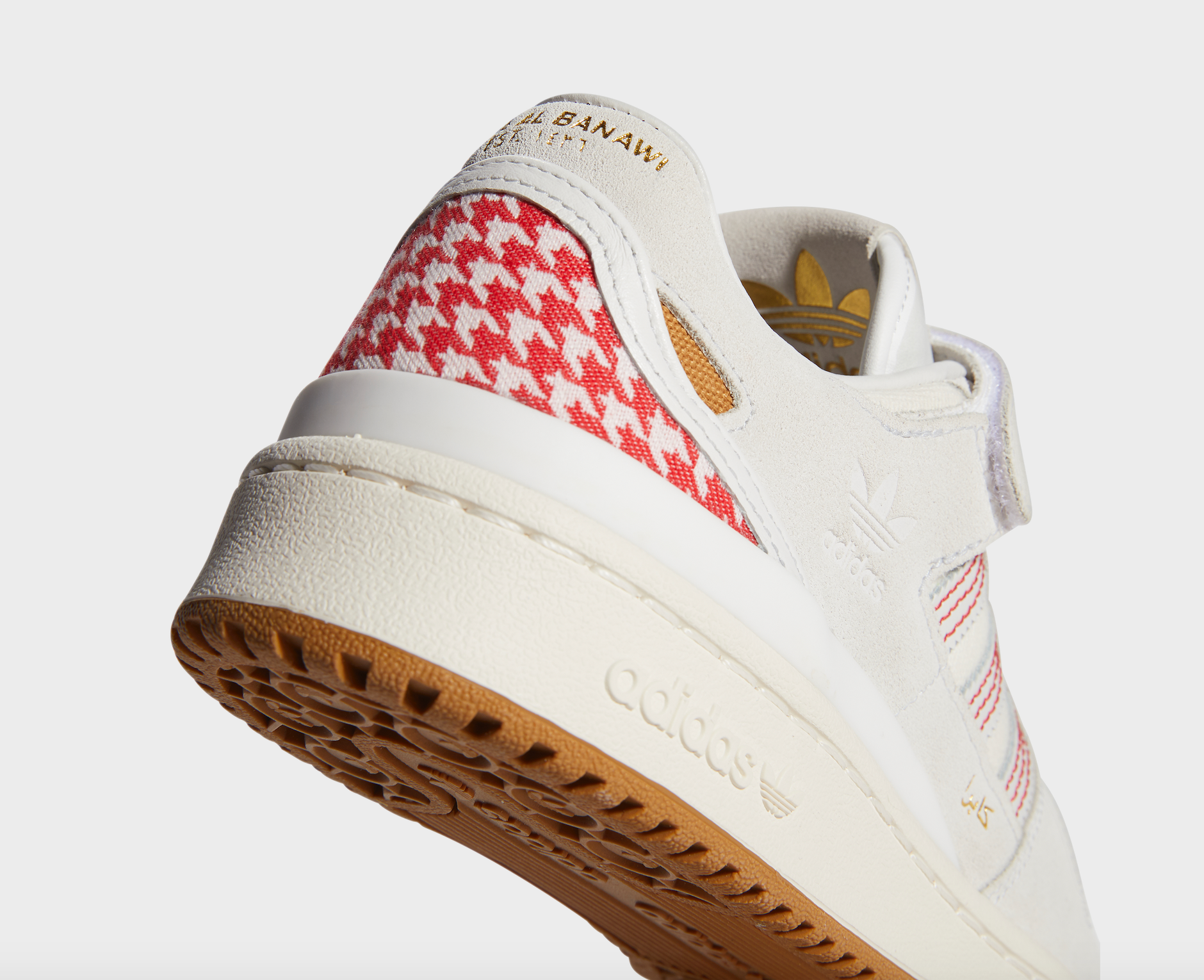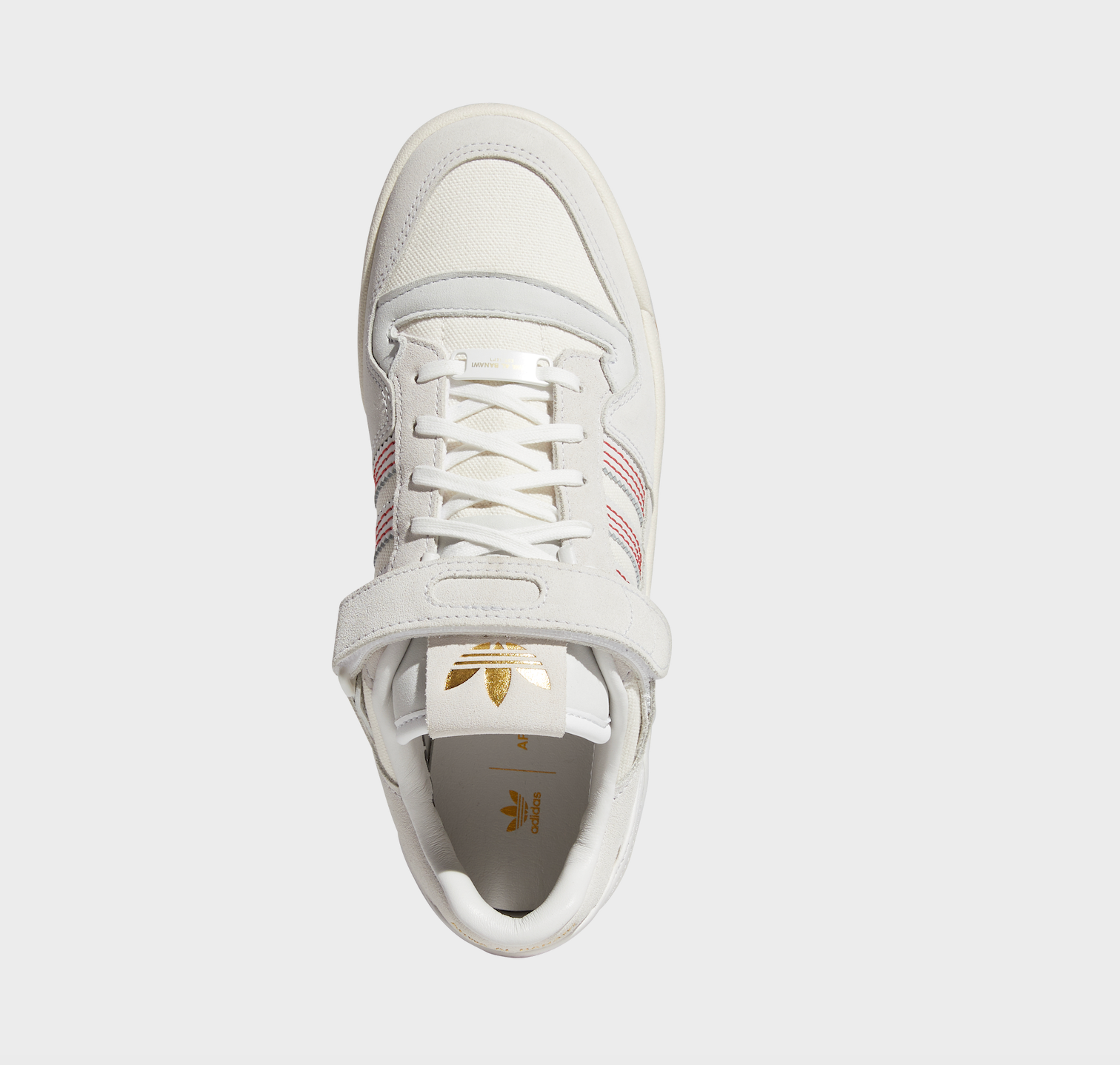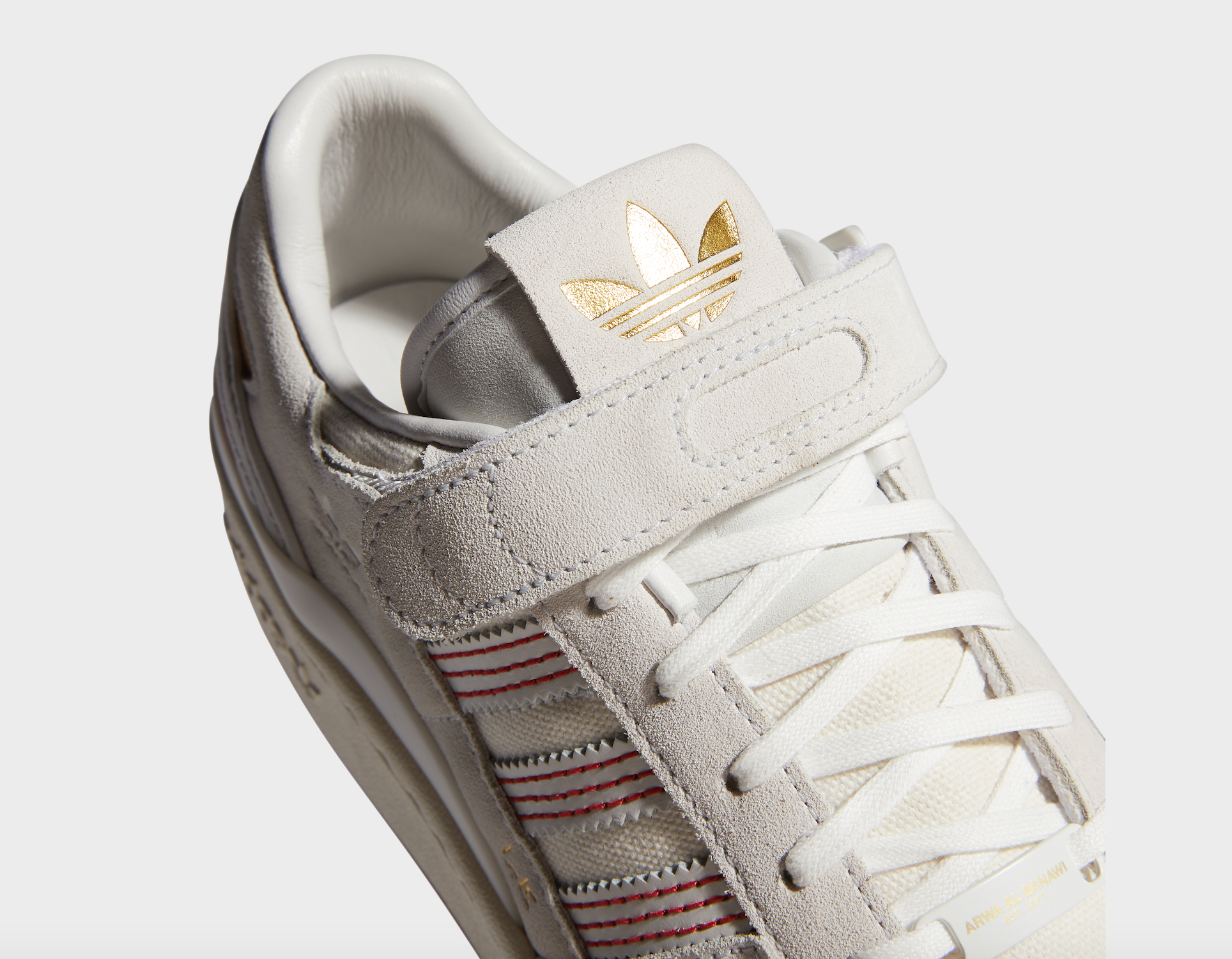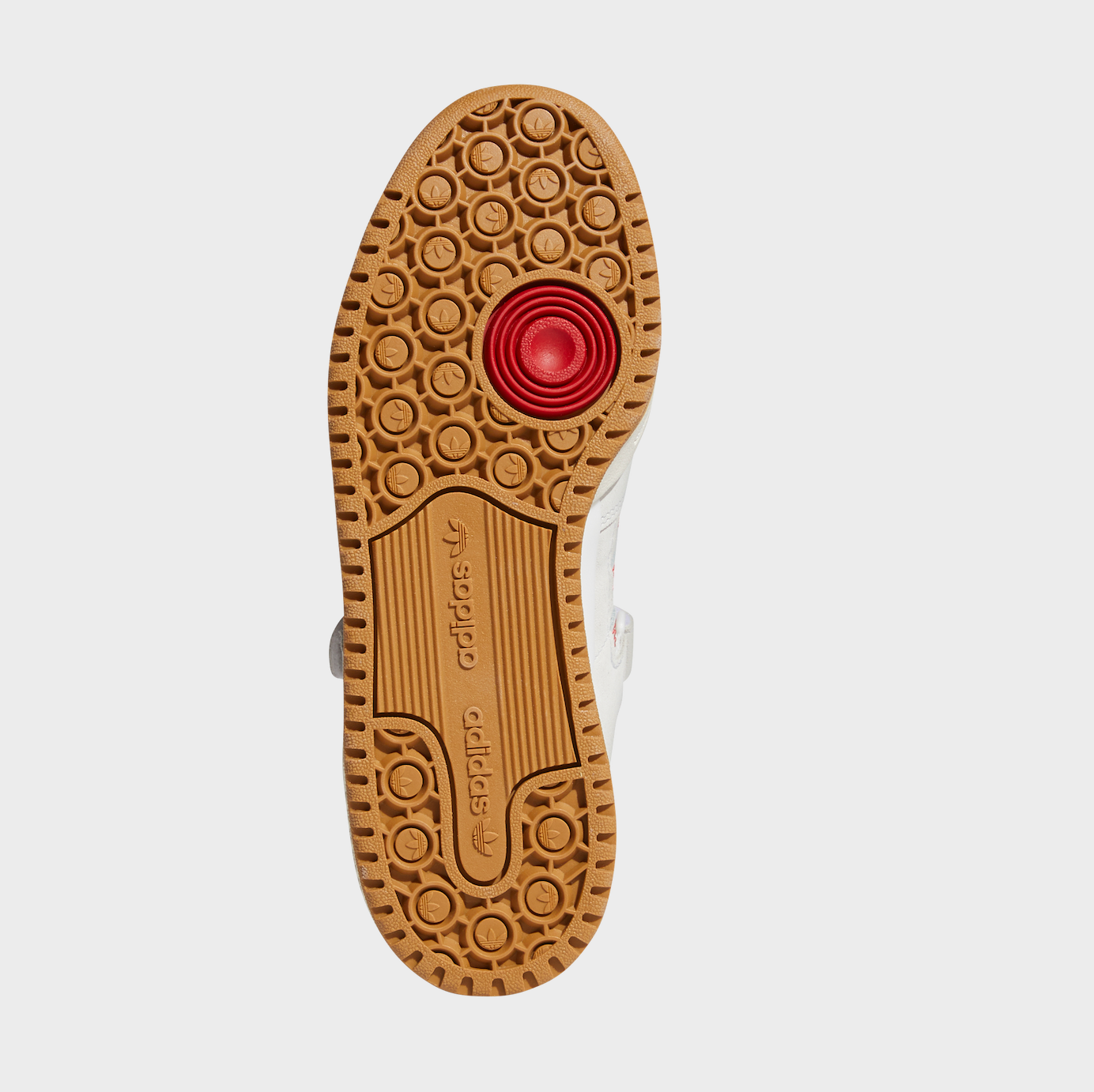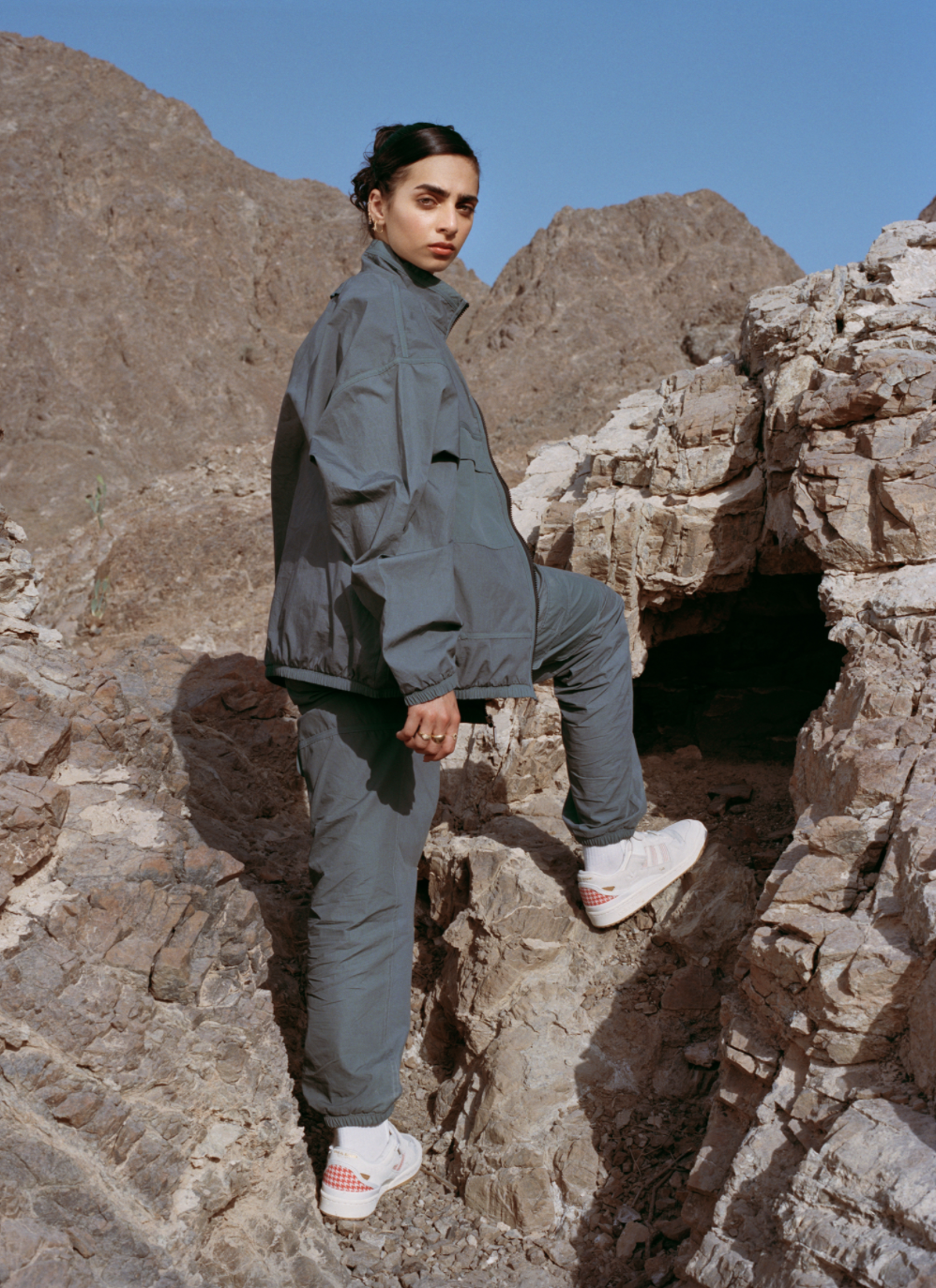 The adidas Originals by Arwa Al Banawi Forum Lo Sneaker launches as an Early Access opportunity offering limited pairs, exclusively from AlUla in Saudi Arabia – for all Gulf countries to purchase virtually on 25th of May at 6pm UAE time.

The general sale will be open to the public from May 28 through adidas.com globally and select Gulf retailers.
.stk-post [data-anim-name="preset-slideInLeft"]:not(#stk) { transform: translate3d(-100%, 0, 0) } {"keyframes":[{"transform":"translate3d(-100%, 0, 0)","offset":0},{"transform":"none","offset":1}],"options":{"id":"preset-slideInLeft","delay":0,"duration":1000}} .stk-post [data-anim-name="preset-slideInRight"]:not(#stk) { transform: translate3d(100%, 0, 0) } {"keyframes":[{"transform":"translate3d(100%, 0, 0)","offset":0},{"transform":"none","offset":1}],"options":{"id":"preset-slideInRight","delay":0,"duration":1000}} .stk-post [data-anim-name="preset-fadeIn"]:not(#stk) { opacity: 0 } {"keyframes":[{"opacity":0,"offset":0},{"opacity":1,"offset":1}],"options":{"id":"preset-fadeIn","delay":0,"duration":1000}}