Virgil Abloh's meteoric rise kick-started after he completed his master's degree in architecture in 2006, eventually giving him a gateway into fashion. Then came Off-White in 2013 and his presence in the fashion circuit skyrocketed since then.
Being named as Artistic Director of Louis Vuitton's menswear collections (where he stepped into a role vacated by his friend and mentor, Kim Jones) in 2018, Abloh has solidified his status as fashion genius and everything he touches, turns to gold.
His latest drop for the French luxury brand is just days away as the Off-White designer just revealed regional-exclusive releases of the LV 408 high-top trainer for cities across the globe including Chicago, New York, Milan, Paris, London, Tokyo, Shanghai, Seoul and Dubai.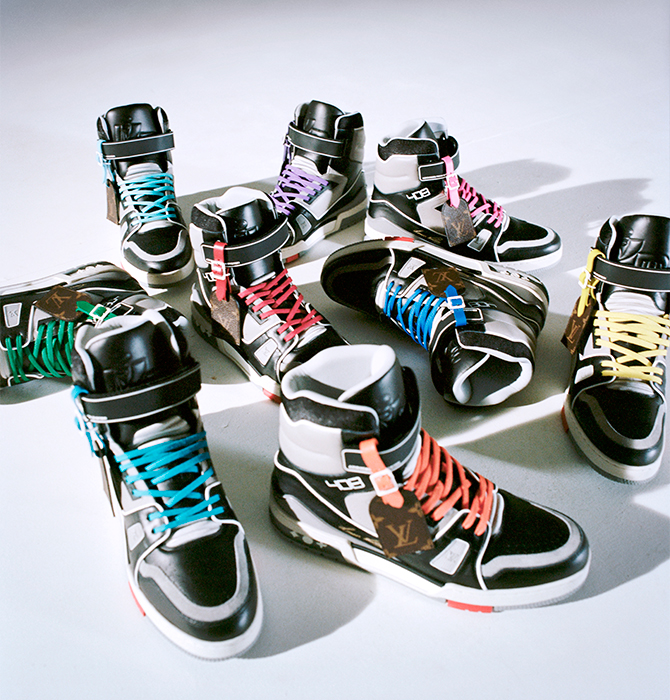 Entirely embellished with the maison's house codes, all of the sneakers are made in Italy, and with 106 individual components and six hours of stitching, the limited-edition pieces come with new, colourful laces and a matching Monogram tag, both with white details, designed specifically for the release.
The different colourway features orange (a nod to Abloh's hometown of Chicago), bright blue (New York City), pink (Milan), baby blue (Paris), yellow (London), purple (Tokyo), turquoise (Shanghai), rusty red (Seoul) and forest green (Dubai).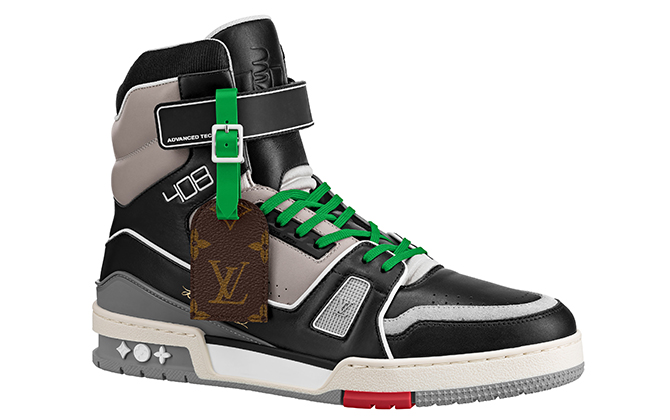 The limited-edition sneakers will be available in selected cities across the globe. Dubai's exclusive high-top trainer will be available on December 4, 2019.
Now, take a look at Virgil Abloh's 'Figures of Speech' Special Edition book.