Dior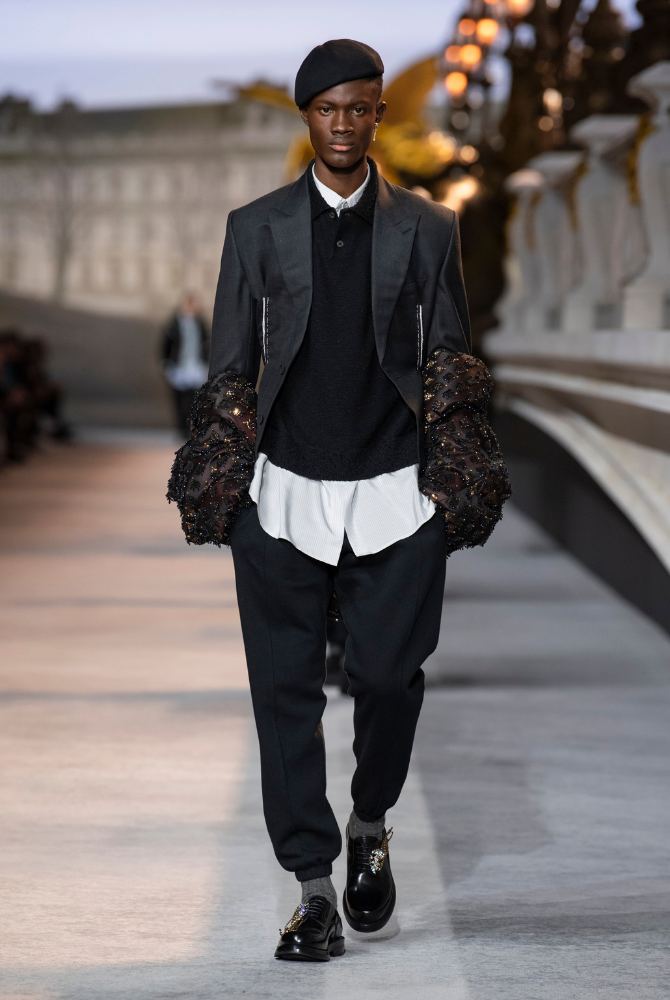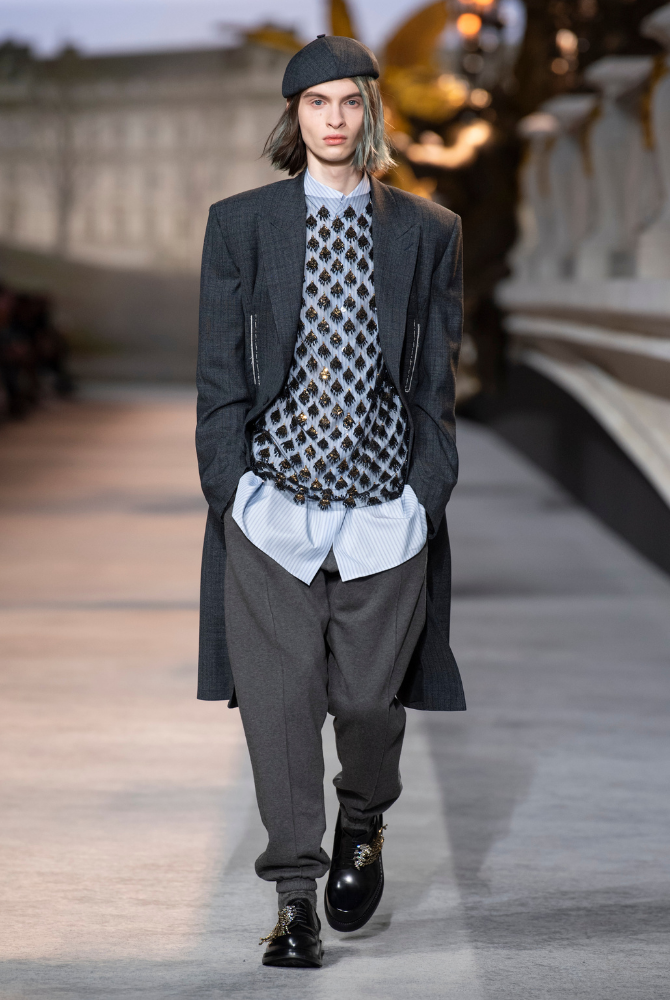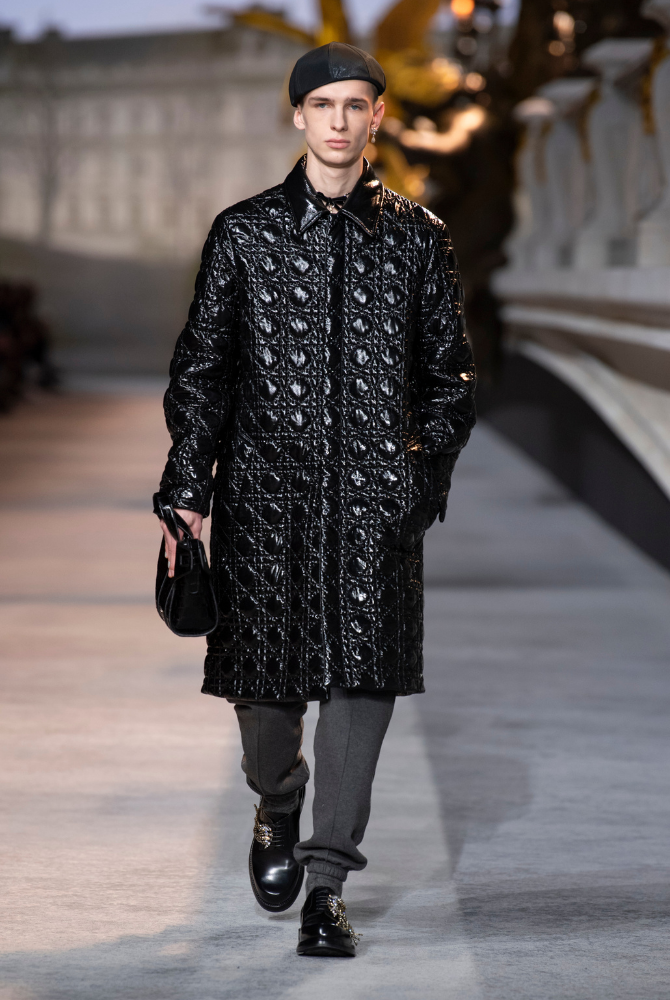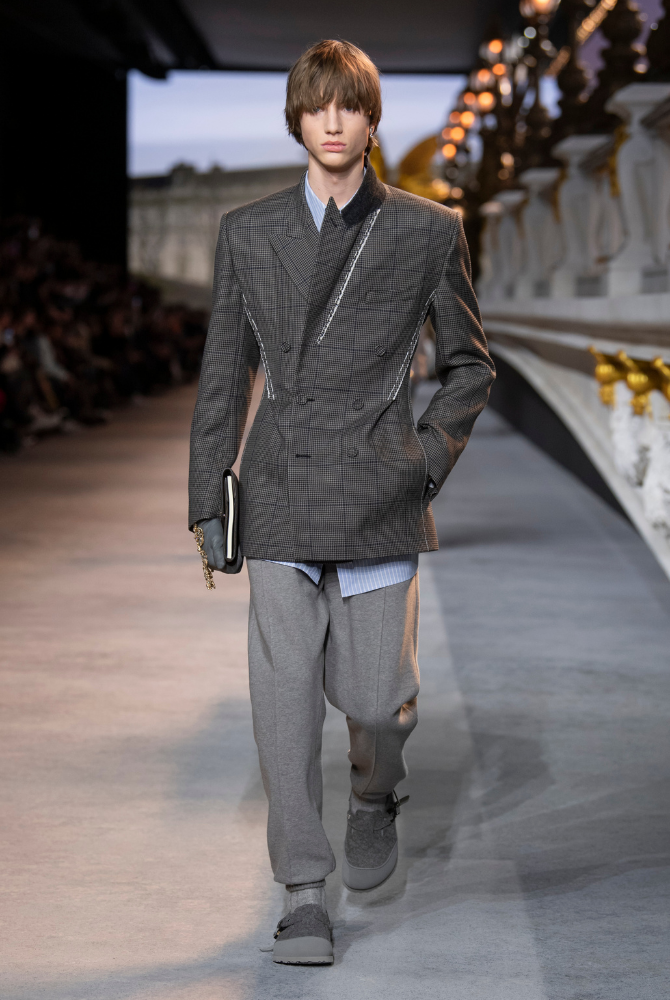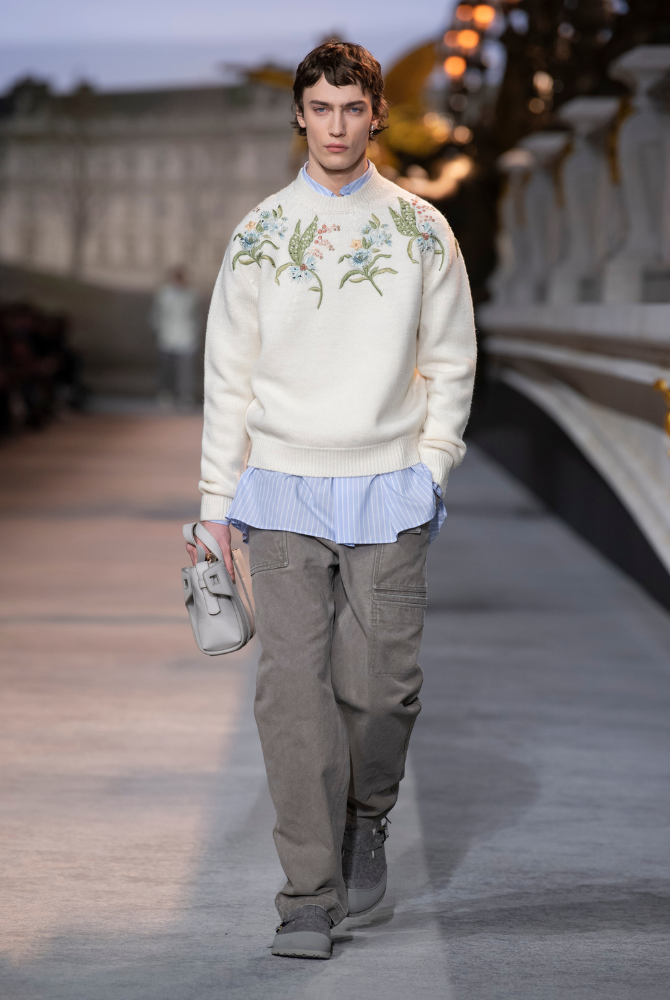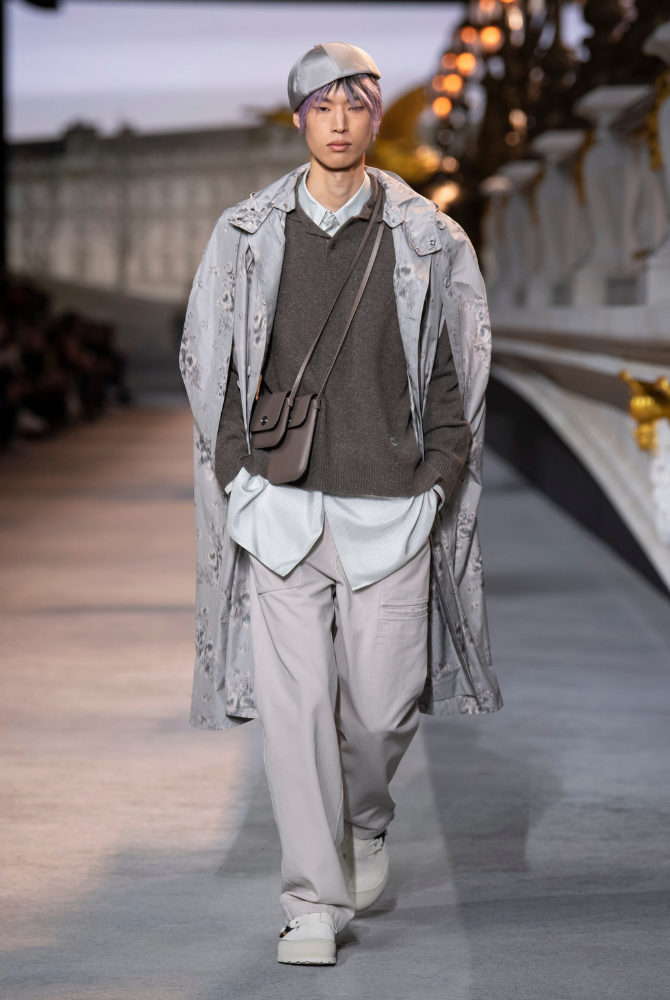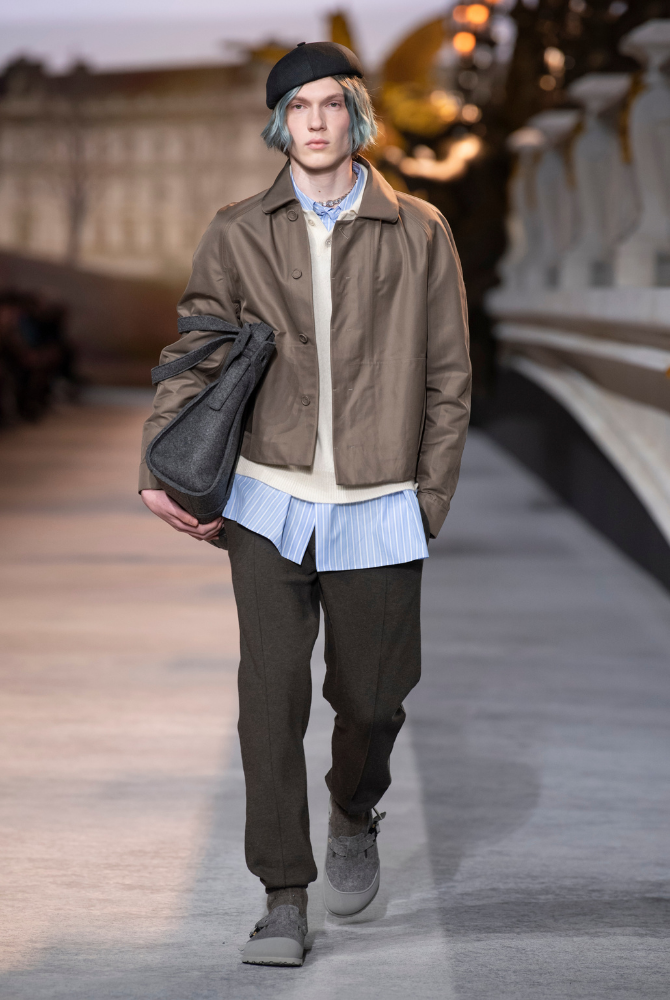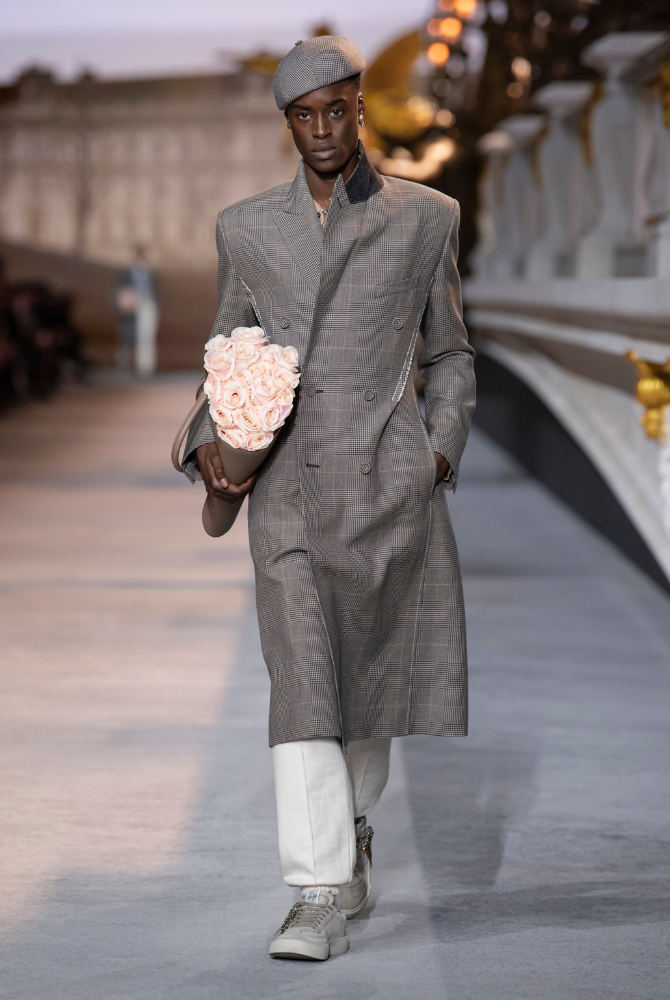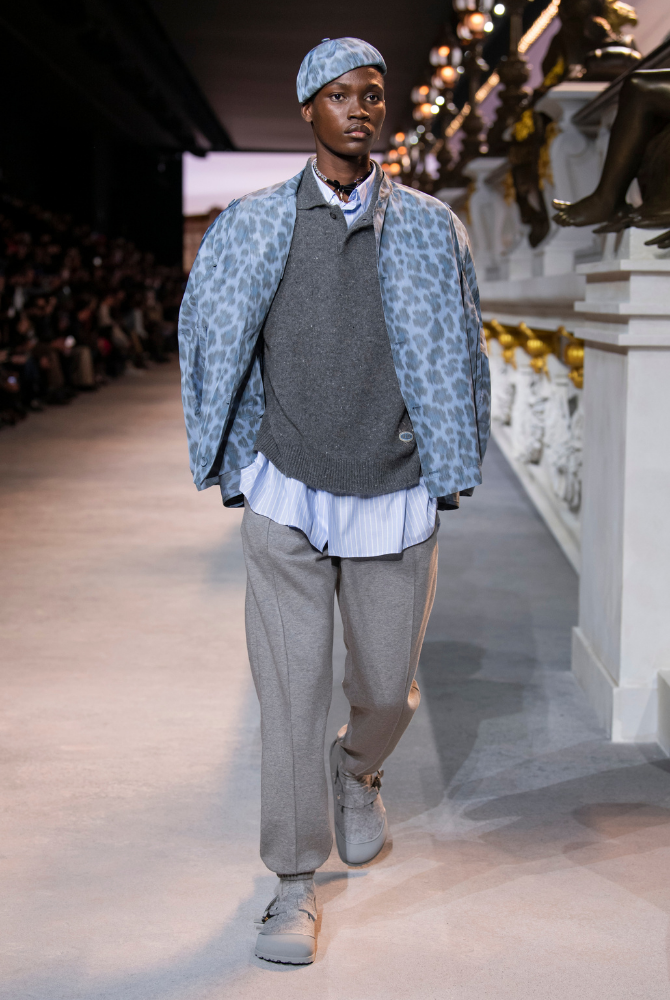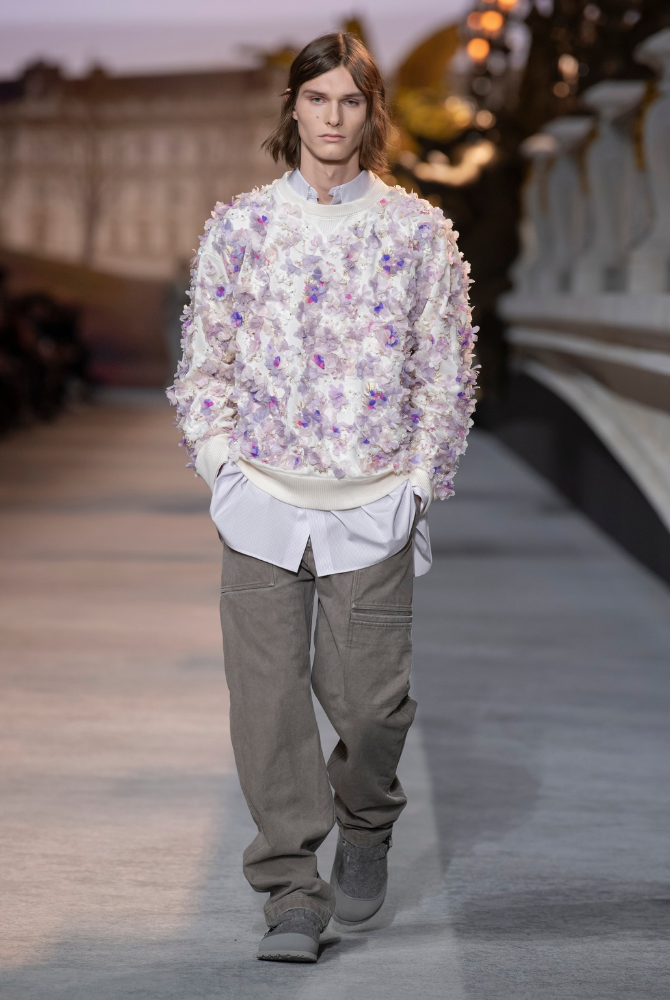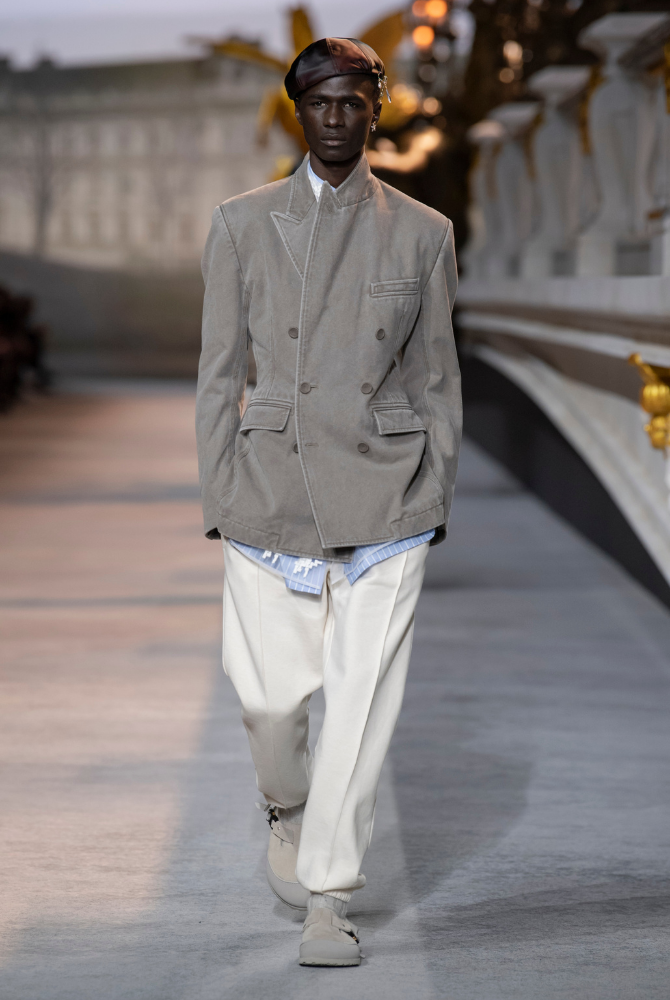 Kim Jones showcased a new collection that featured a delicate and romantic approach to menswear.
Bridging some of the House's iconic codes with a contemporary masculine interpretation, the autumnal men's universe embraces flowers, soft hues, relaxed outwear, fun prints and a plethora of new accessories including leather derbies, a structured vertical clutch, Dior Saddle bag, 'B101' sneakers, Stephen Jones berets and designs from the Dior X Birkenstock collaboration.
The scenography was just as impressive as the collection itself. A stunning recreation of Paris's ornate Pont Alexandre III remained as the backdrop – showcasing a powerful statement about Dior's devotion to beauty, with a panorama of the capital backdropping the effect.
Louis Vuitton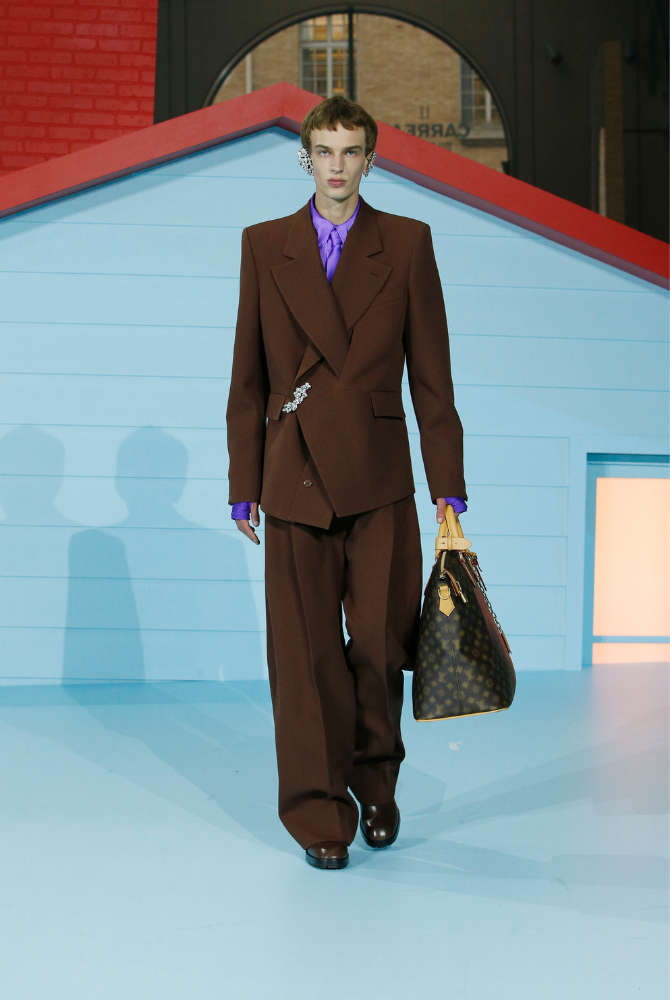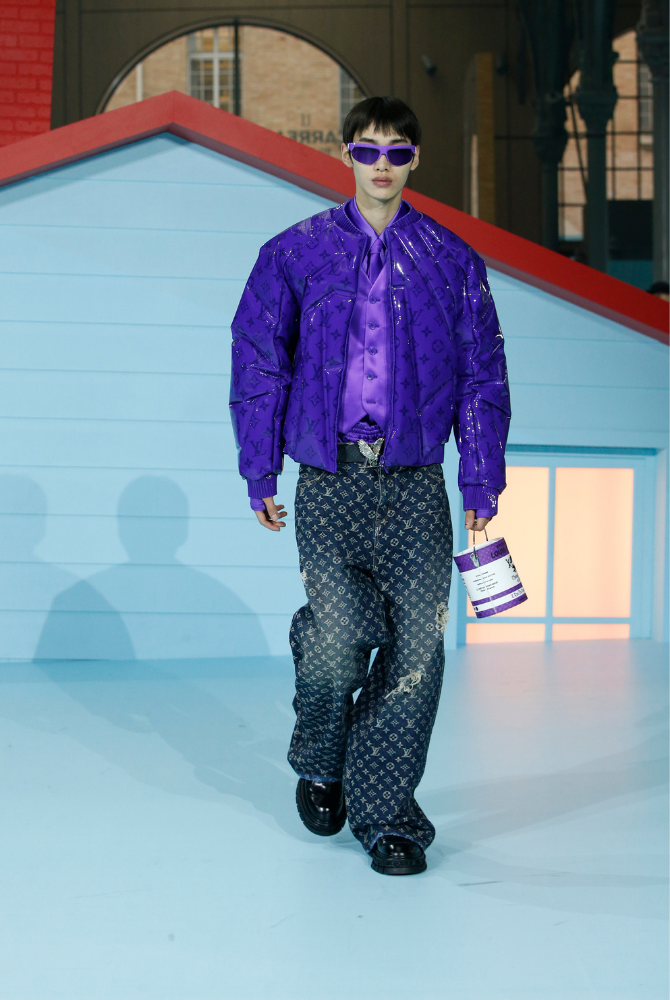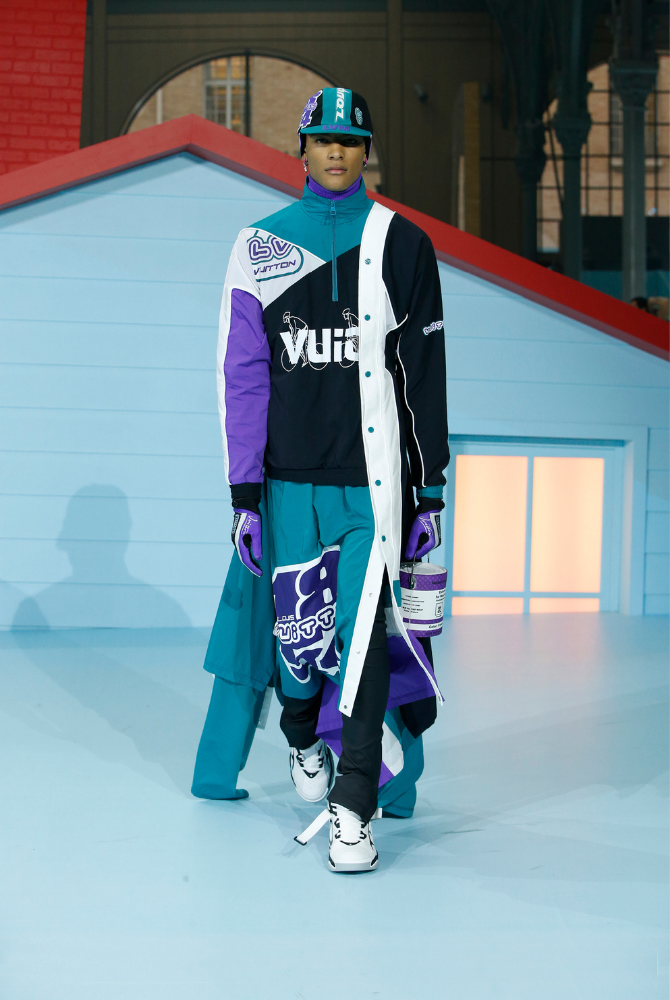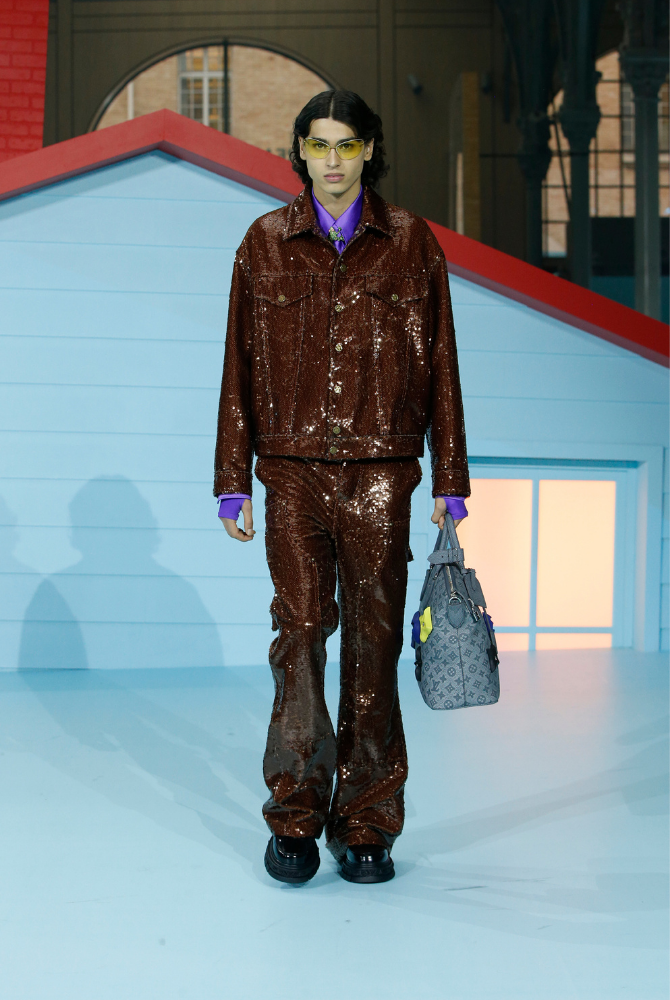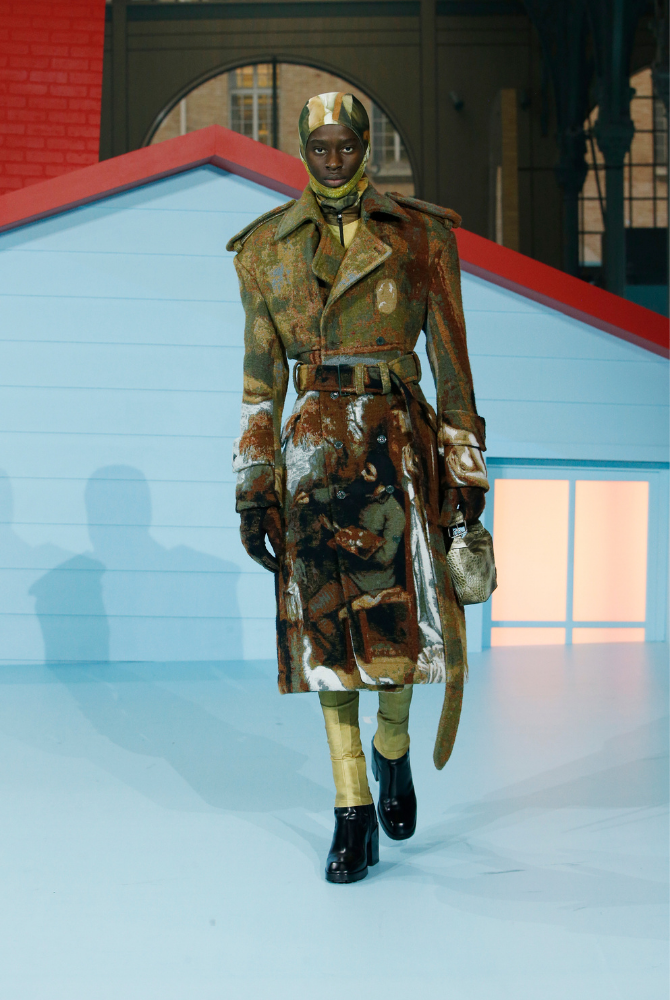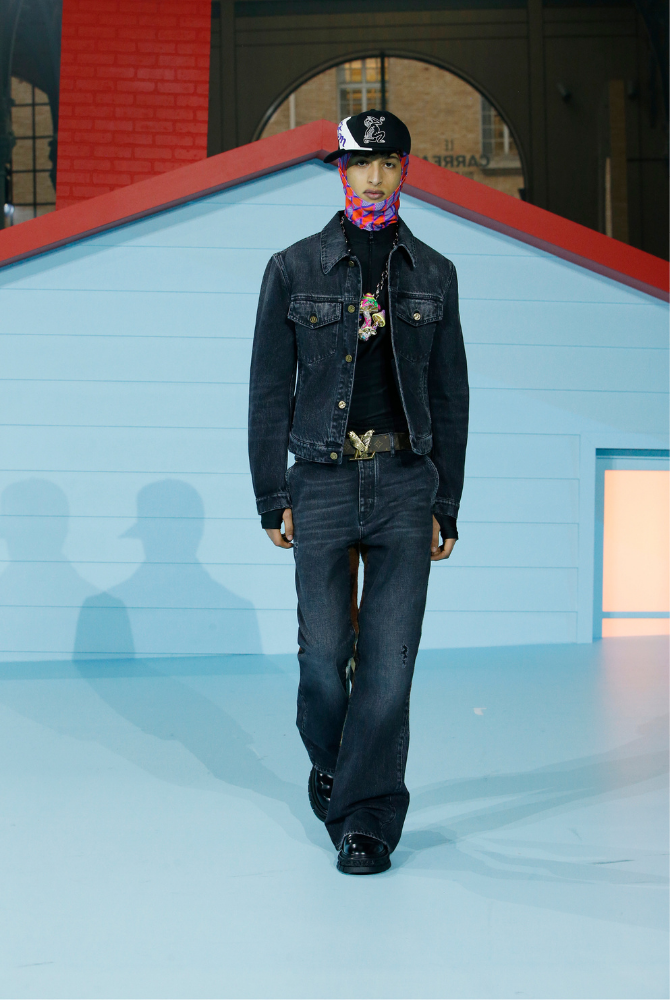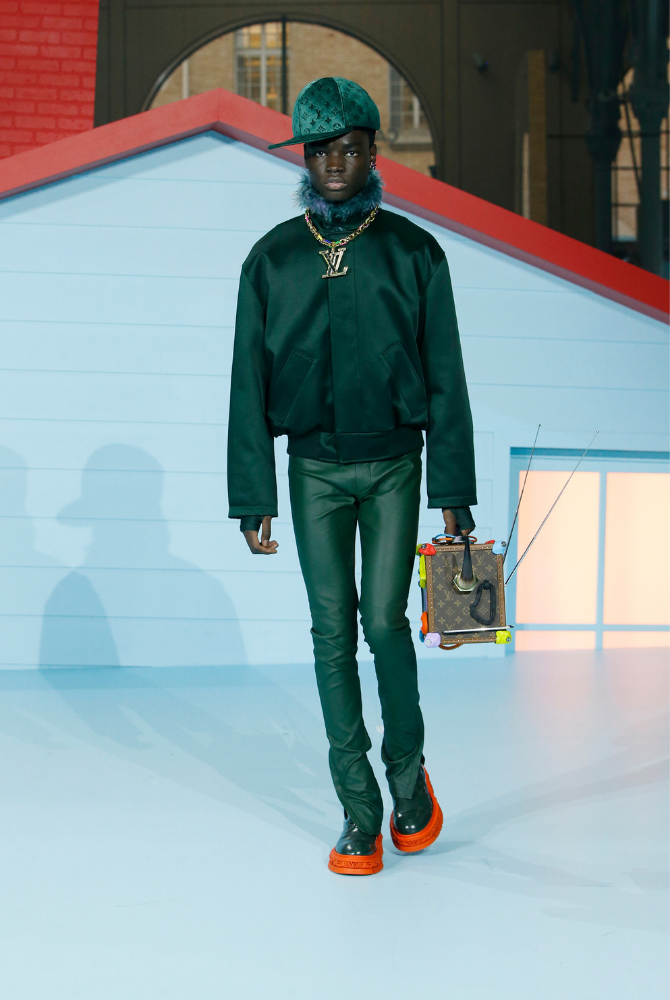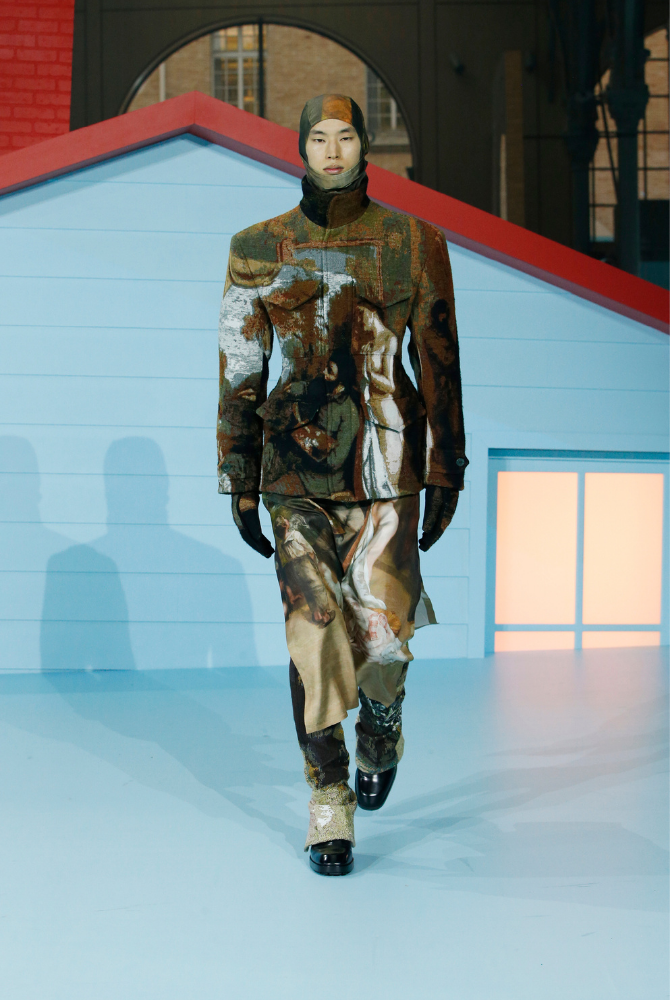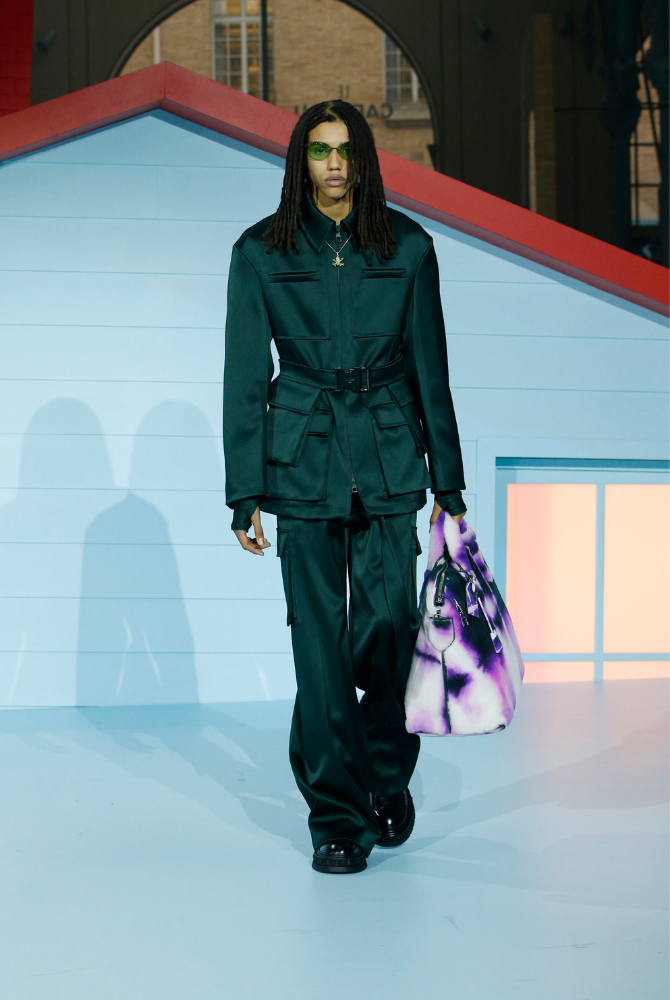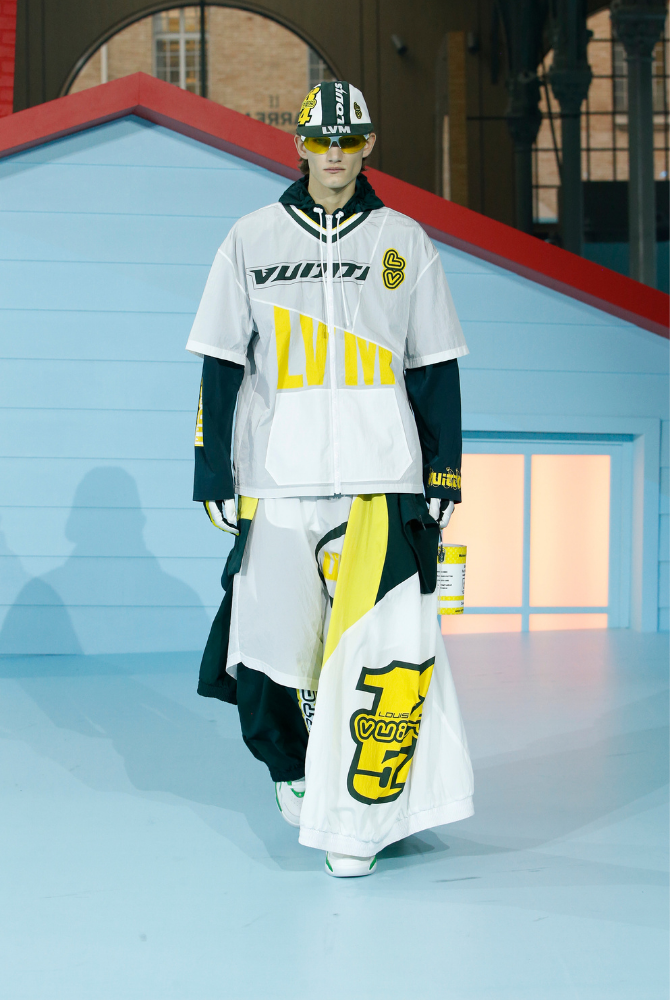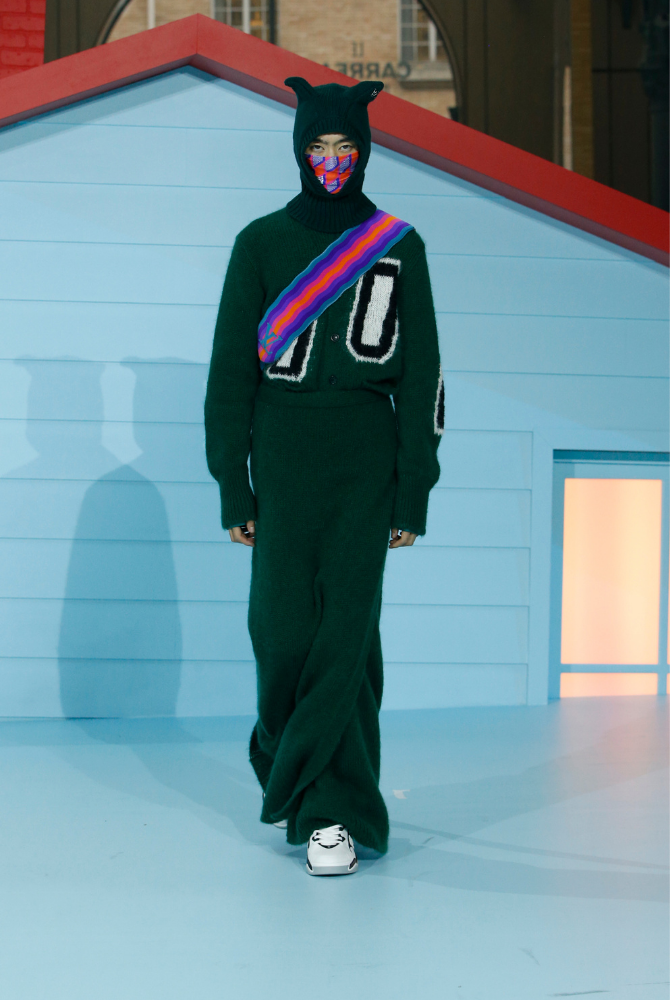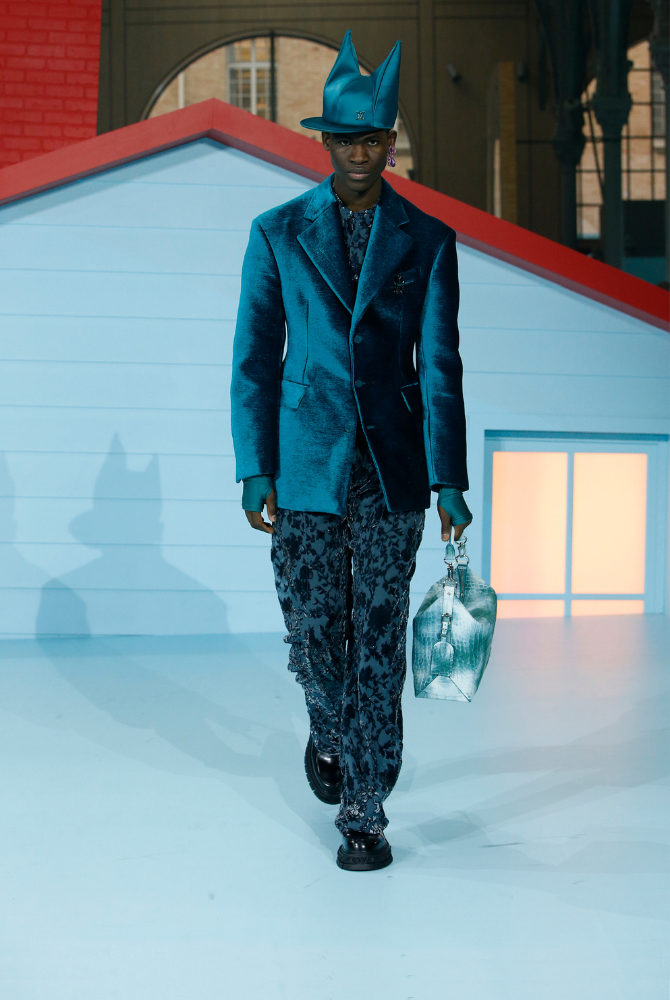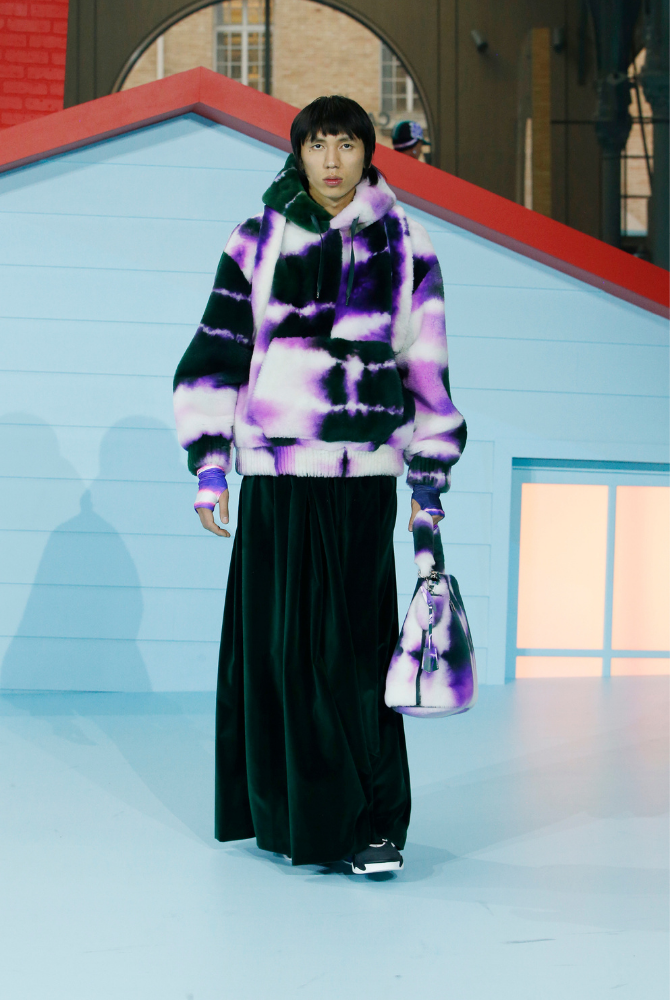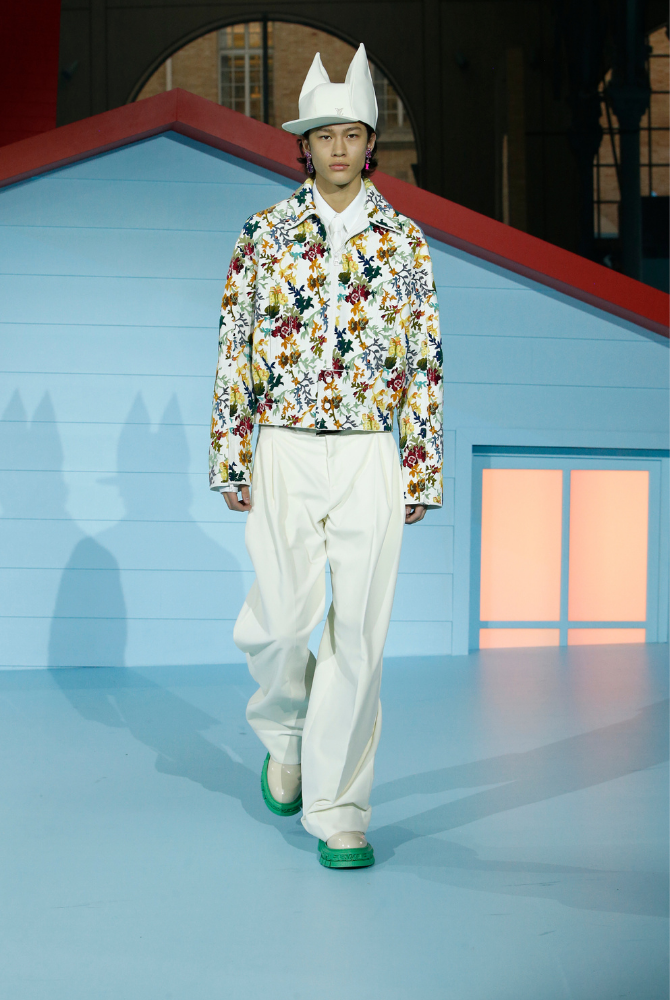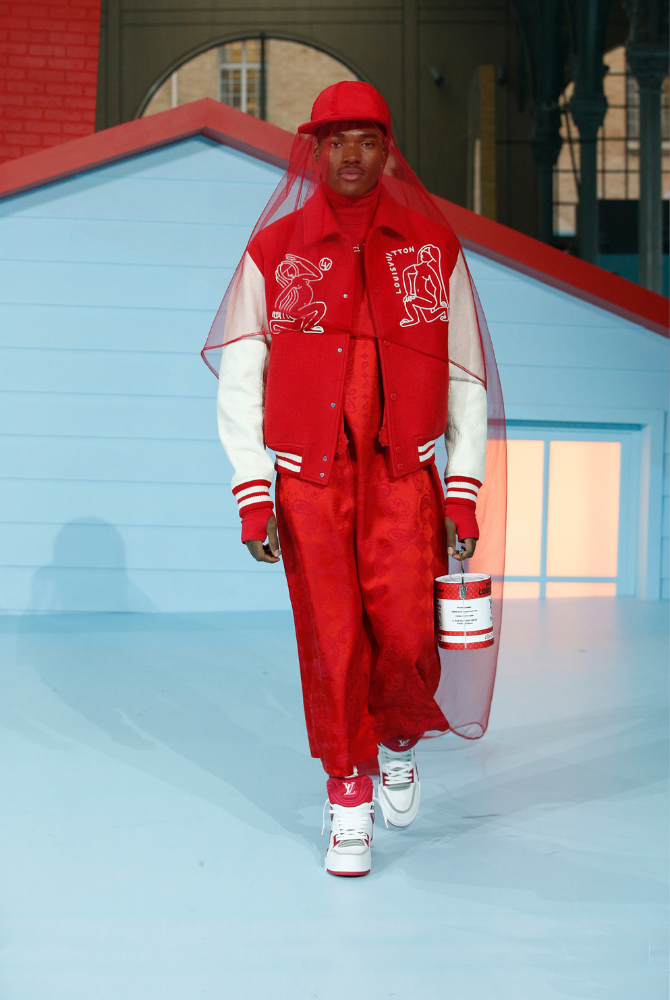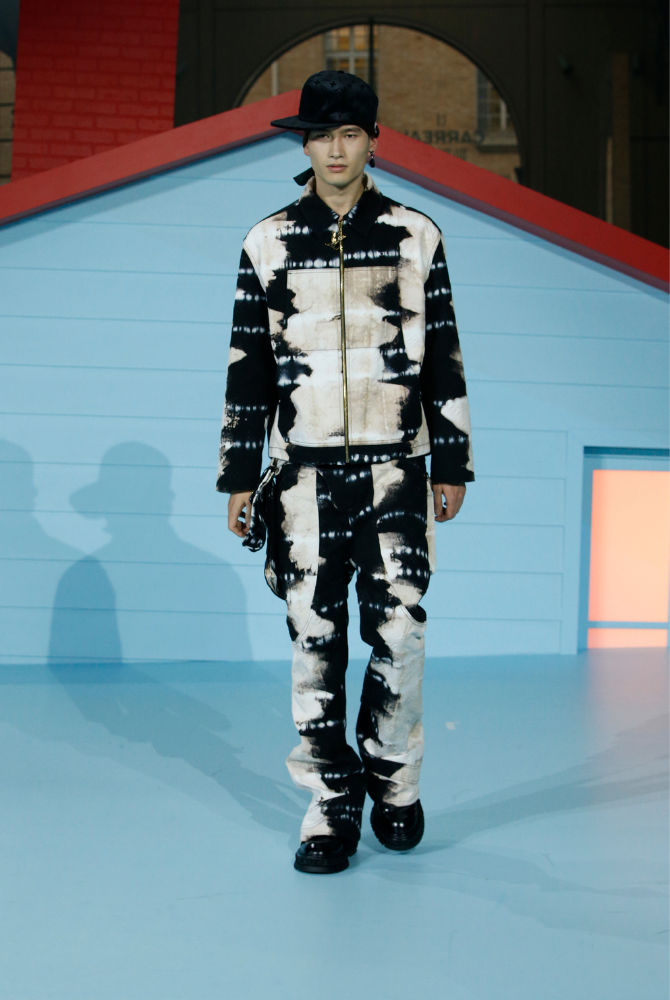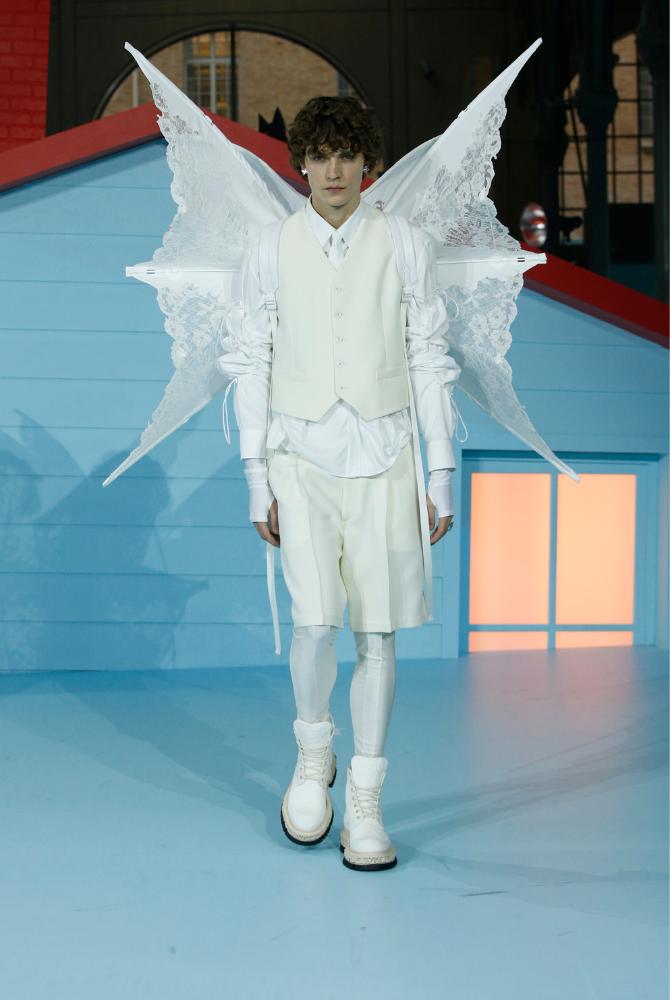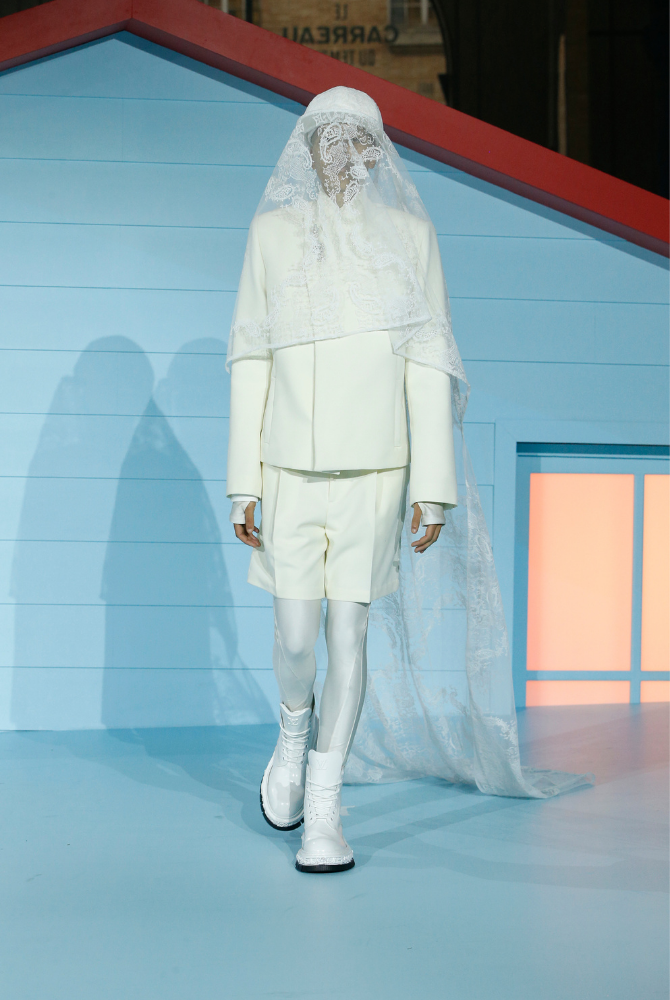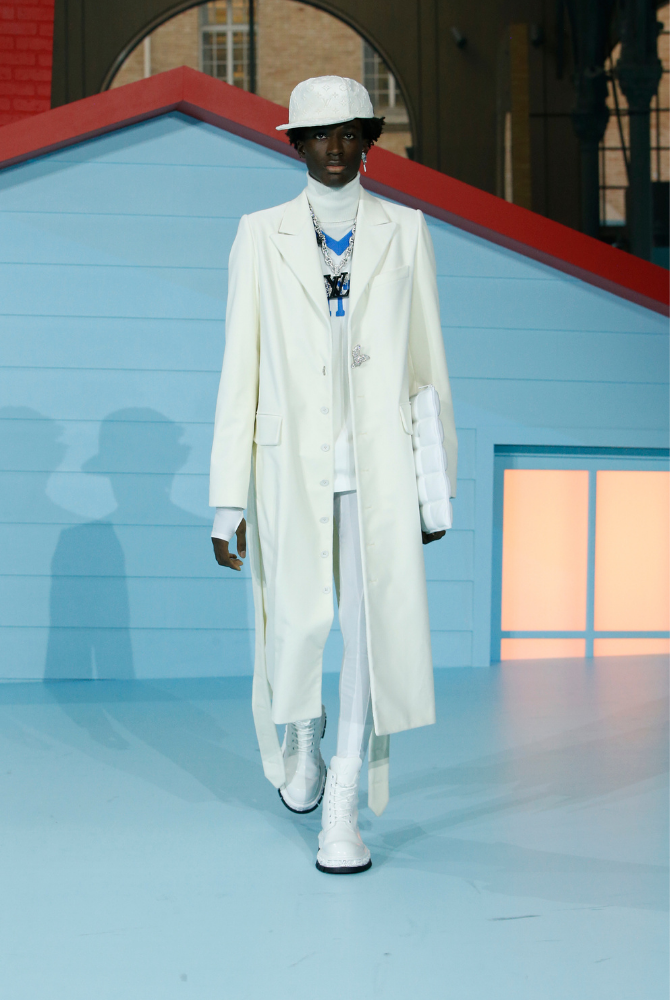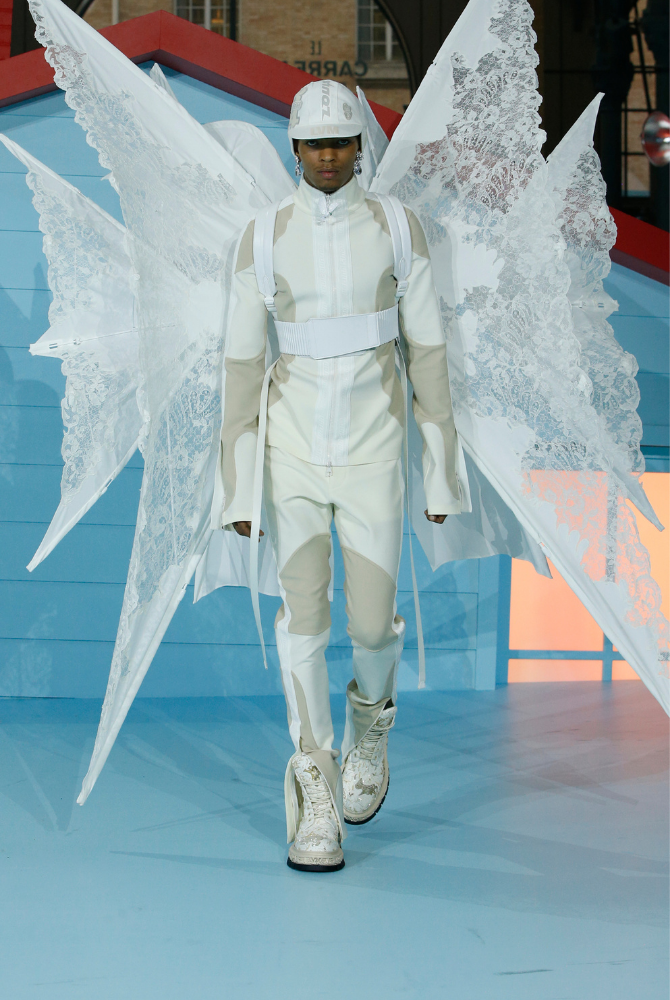 At Paris Men's Fashion Show, Louis Vuitton presented Virgil Abloh's final collection for the house, and emotions definitely ran deep.
The final menswear show was built around a 'Dreamhouse' concept with angels, breakdancing models, and a disregard for gender in the design – embodying everything that Virgil stood for: optimism, talented youth and equality.
The fashion consisted of menswear shown from a delicate point of view – think lace kits worn across the back to mimic wings and a bag shaped like a bouquet of flowers – as well as beautifully cut silhouettes, rich materials and gender-fluid separates.
It was a sad reminder of the extreme talent we lost with Virgil's passing but also, a message of using your wings to look up and soar high.
Hermès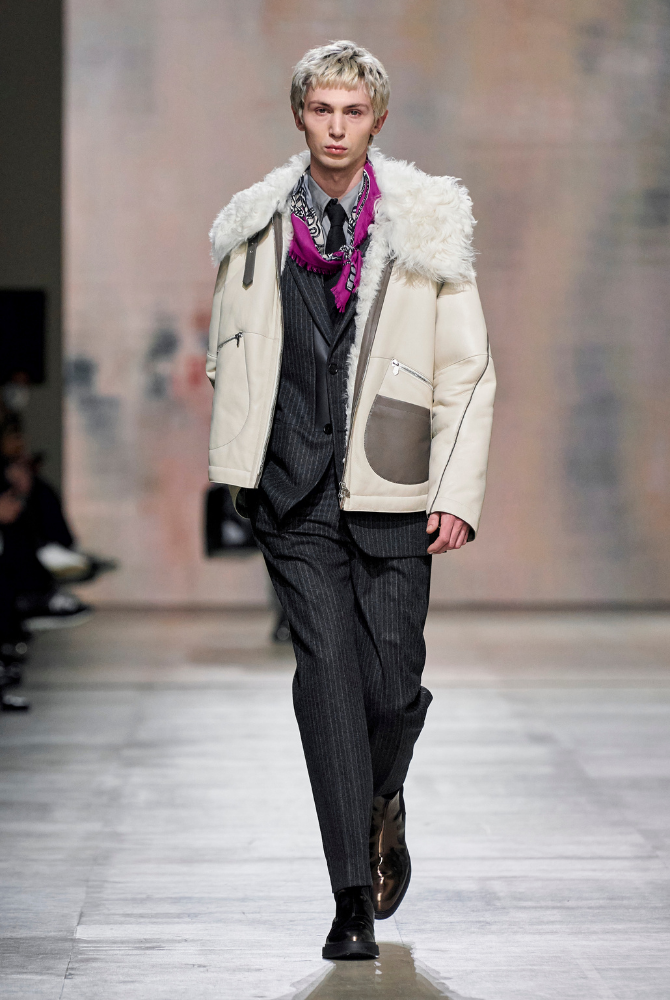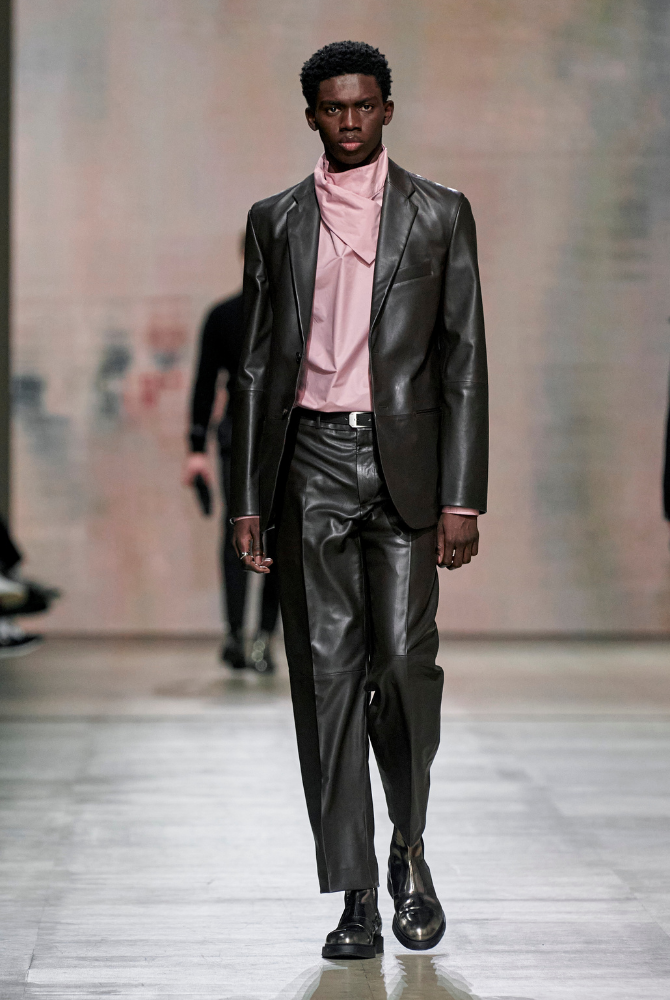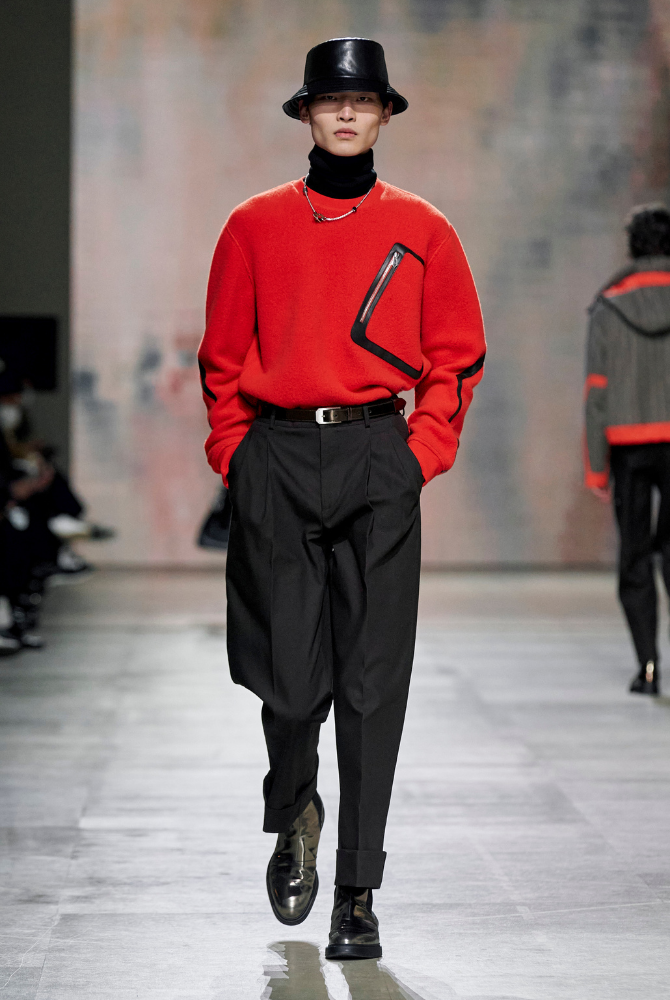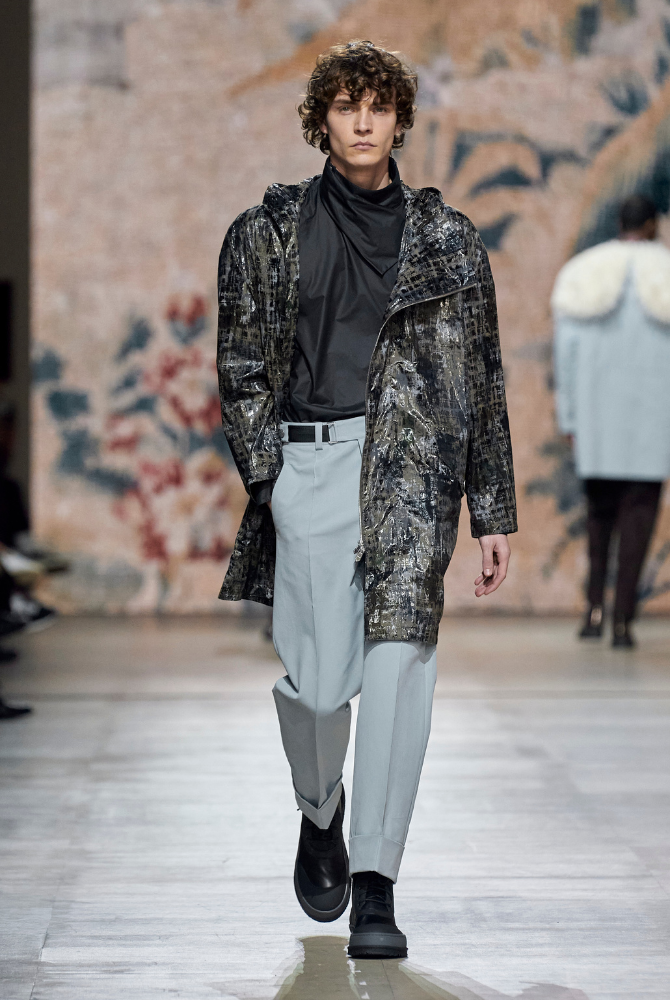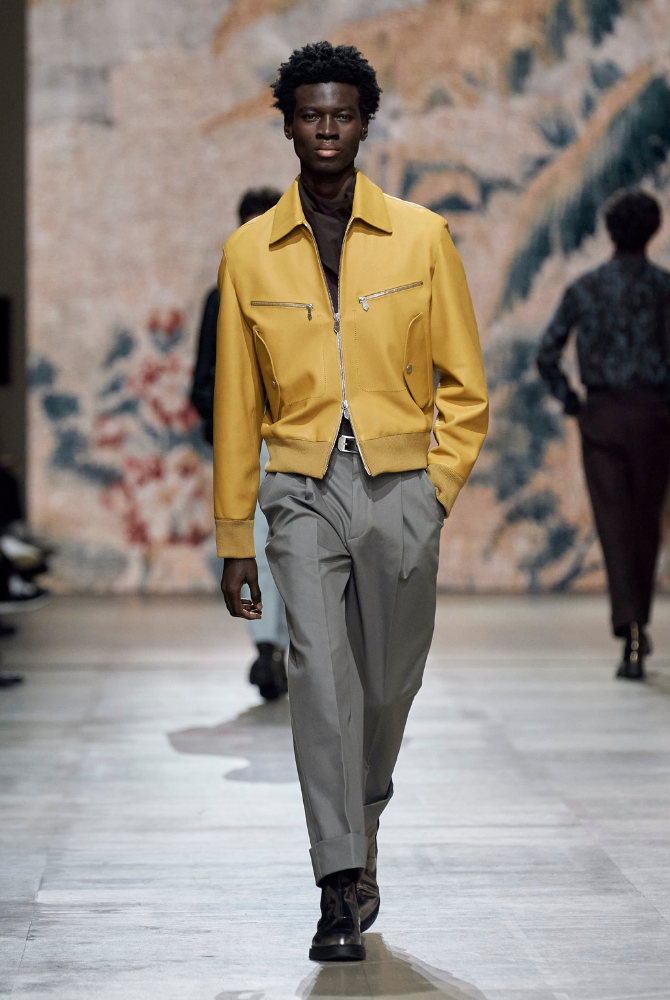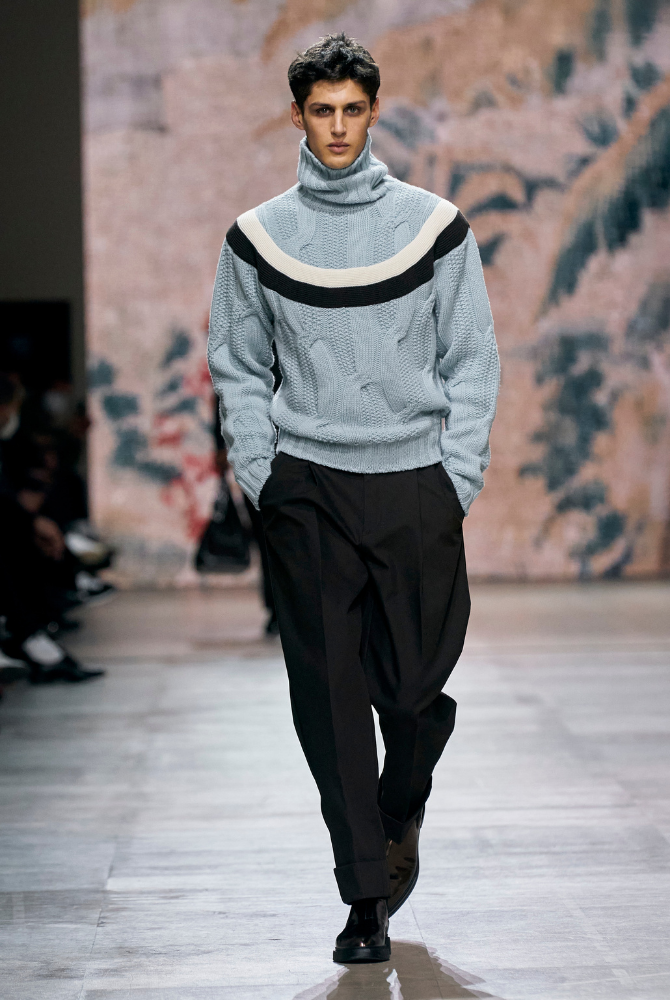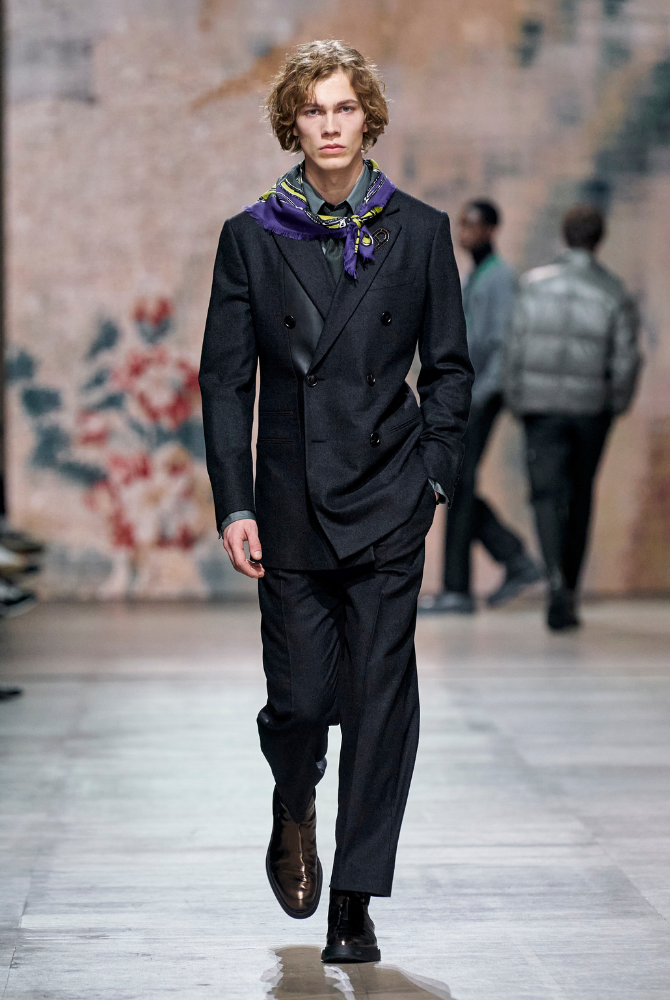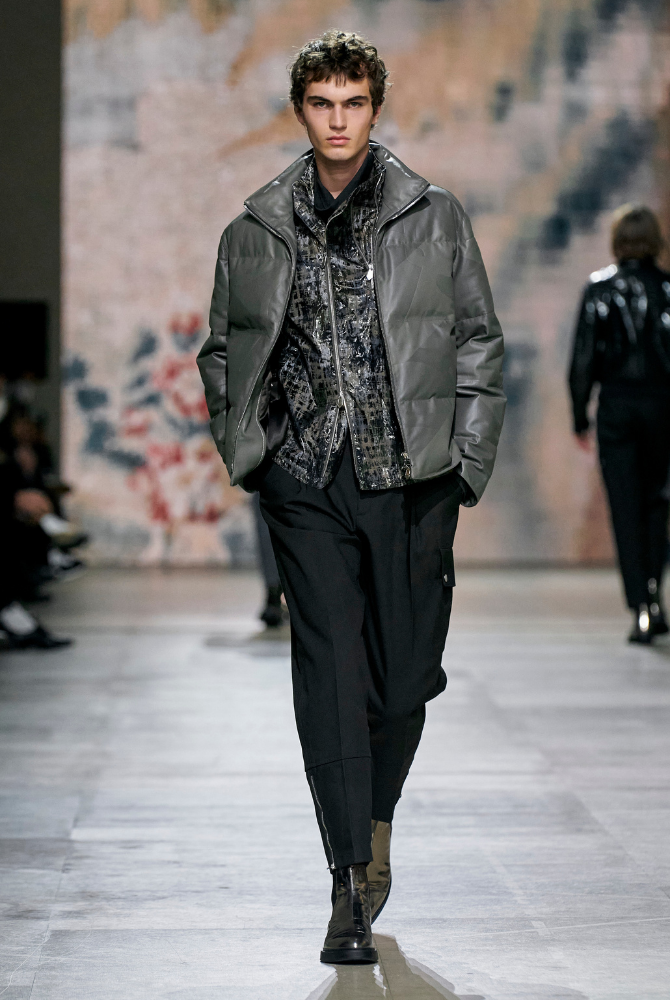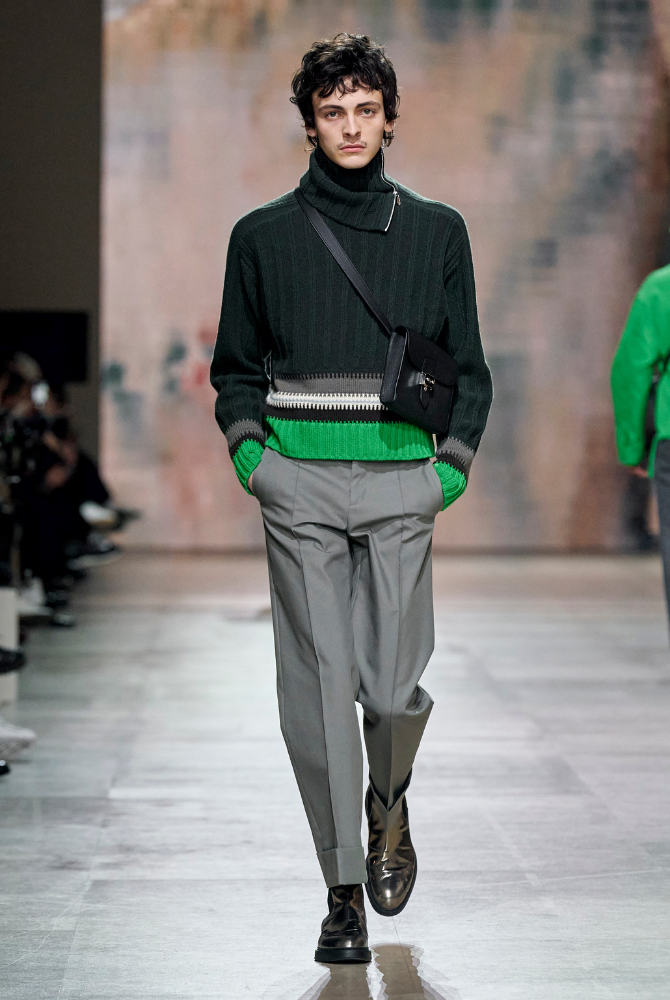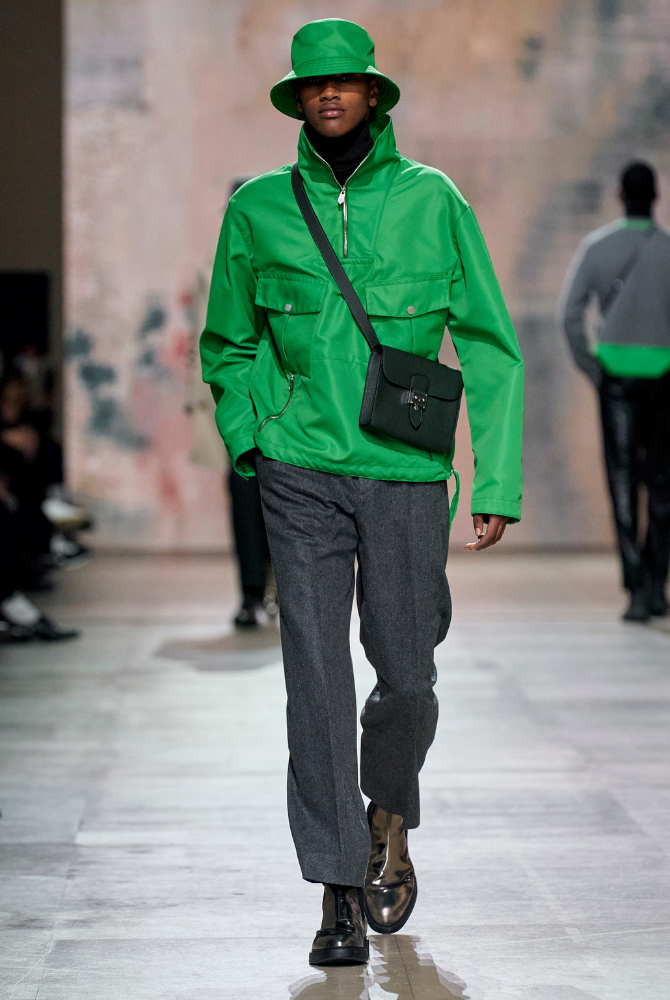 Veronique Nichanian just presented Hermès' Fall-Winter 2022 menswear collection at the Mobilier National, and what a way to keep things technically dandy. The collection boasted optimism and lightness as it expressed sophistication, softness and style through contrasting materials and superimposed elements.
Amongst the collection, we spotted Nichanian's play on basic separates and outerwear – think parkas in technical canvas, cardigans in sport cashmere, blouses in glazed calfskin, pleated trousers, long-skirted flannel suiting and an array of covetable accessories. The collection resulted in the perfect combination of craft and imagination.
Kenzo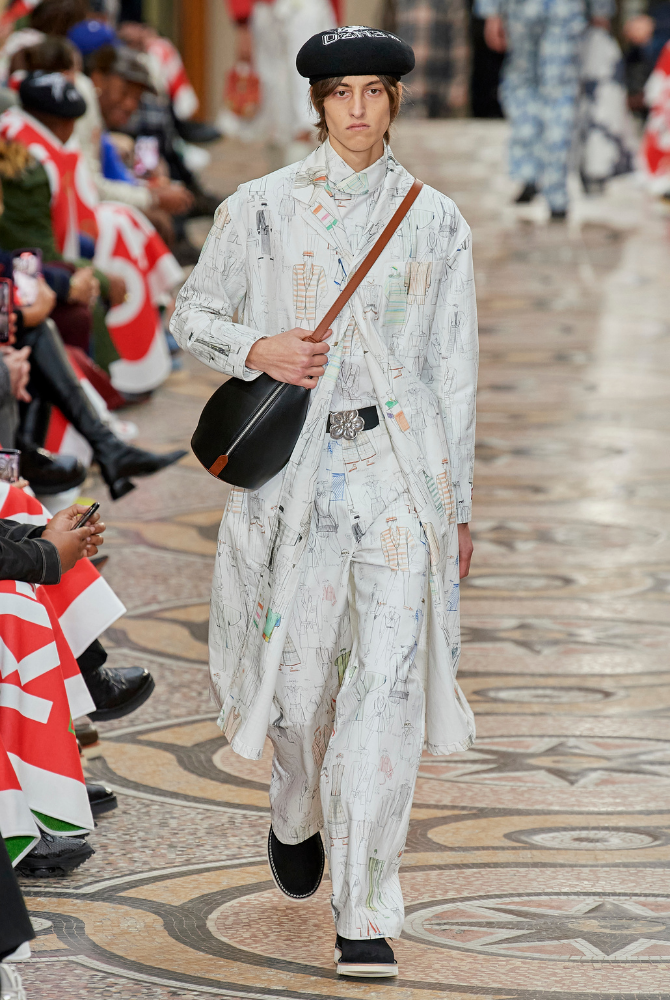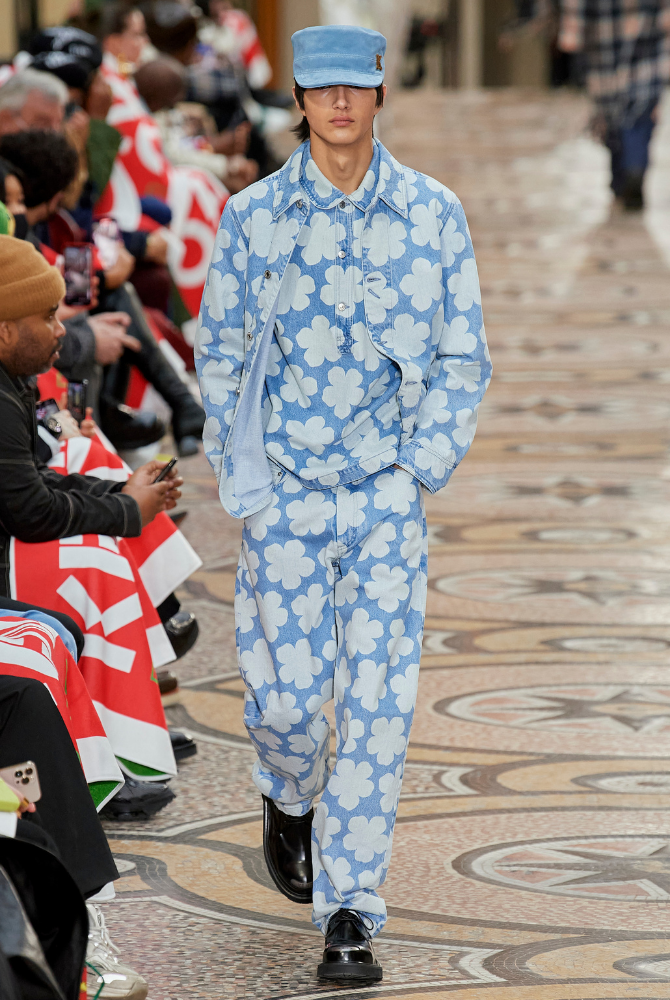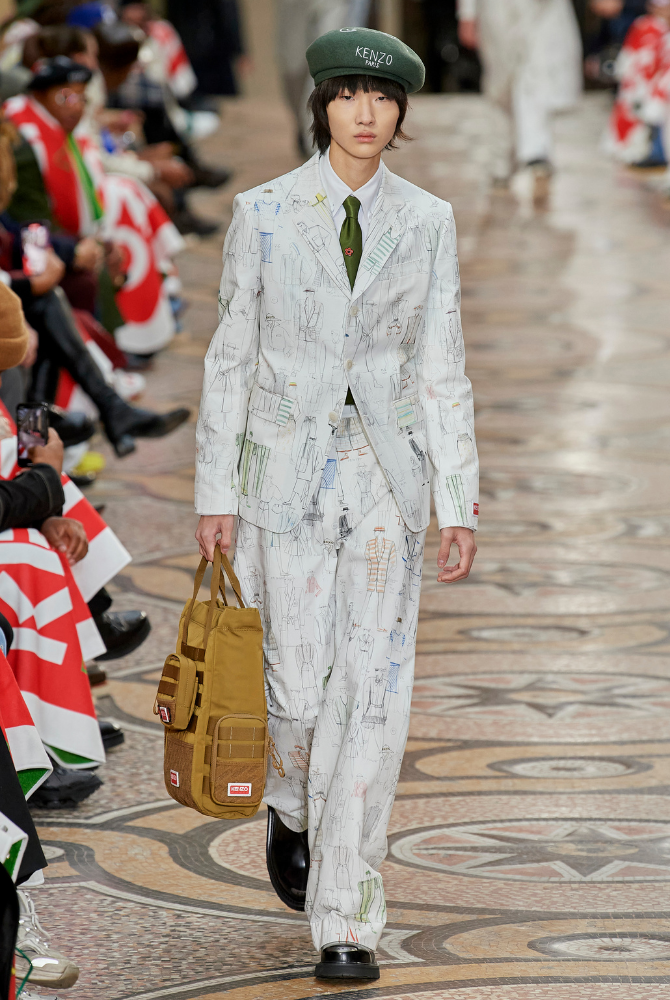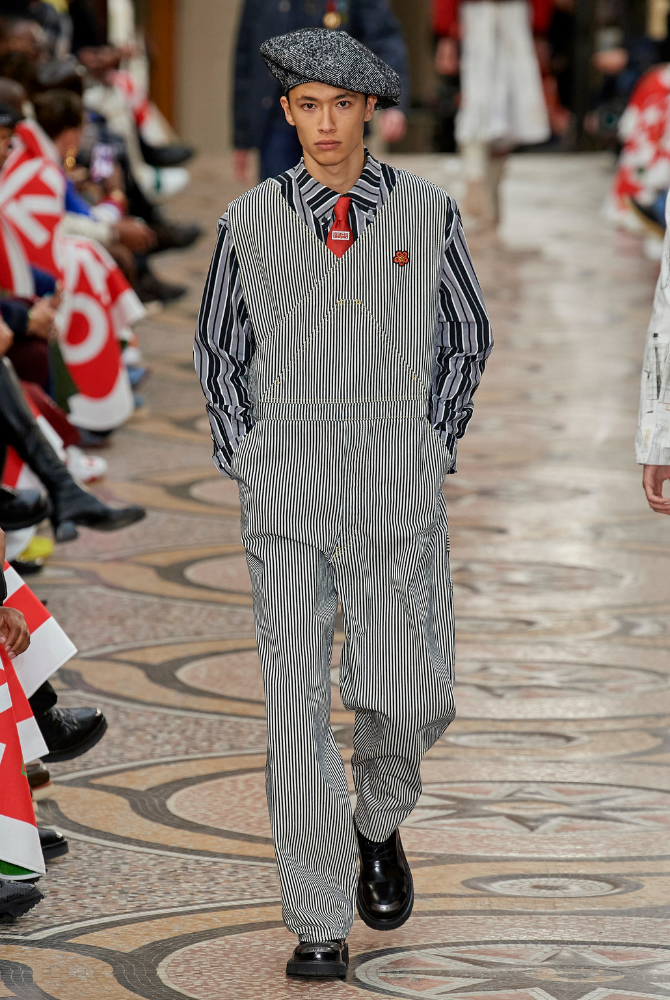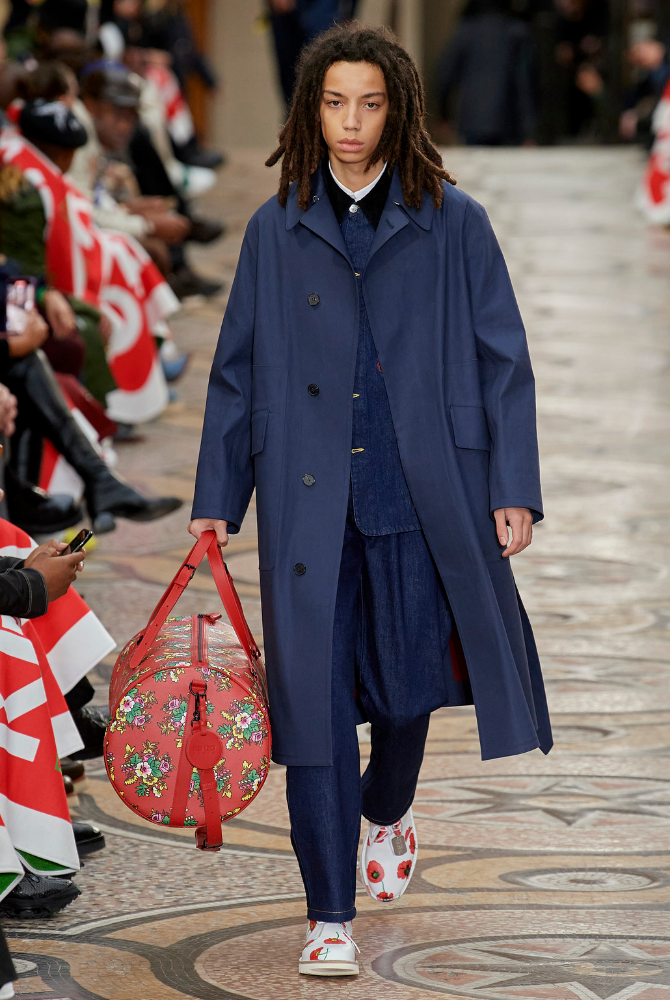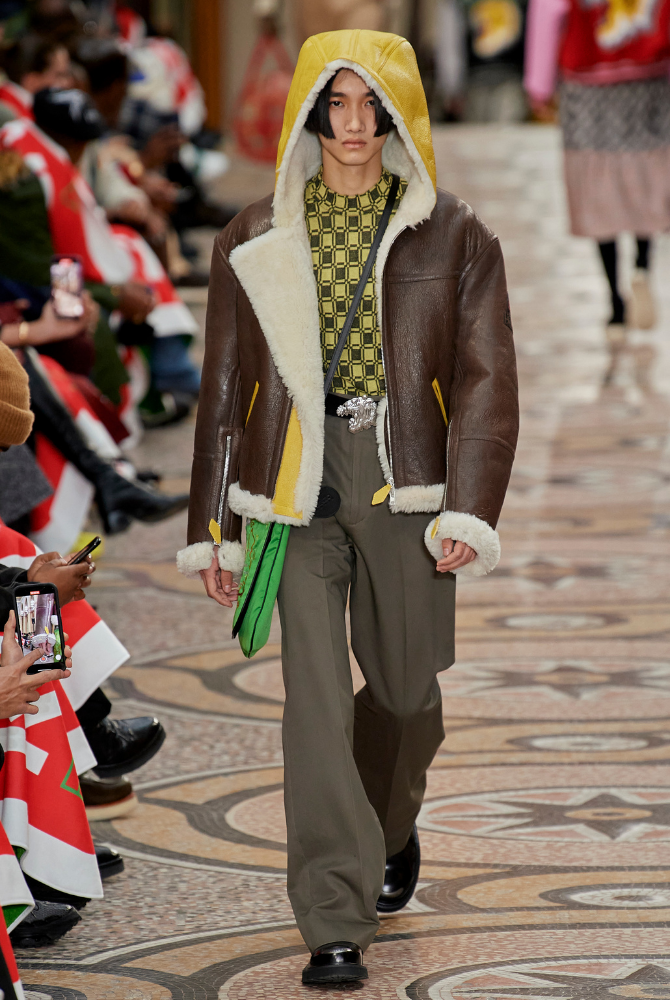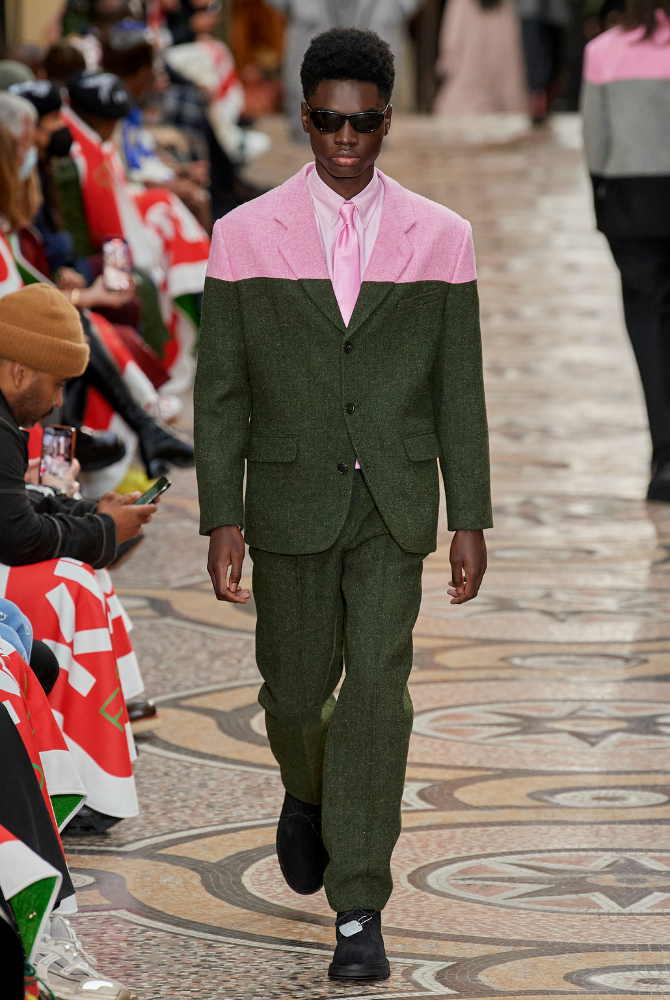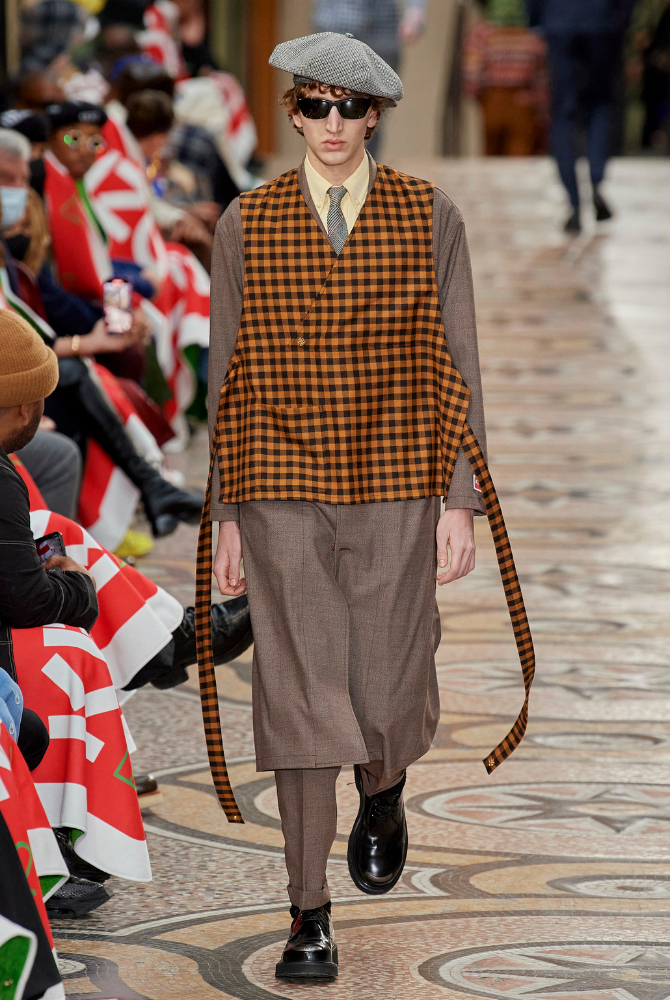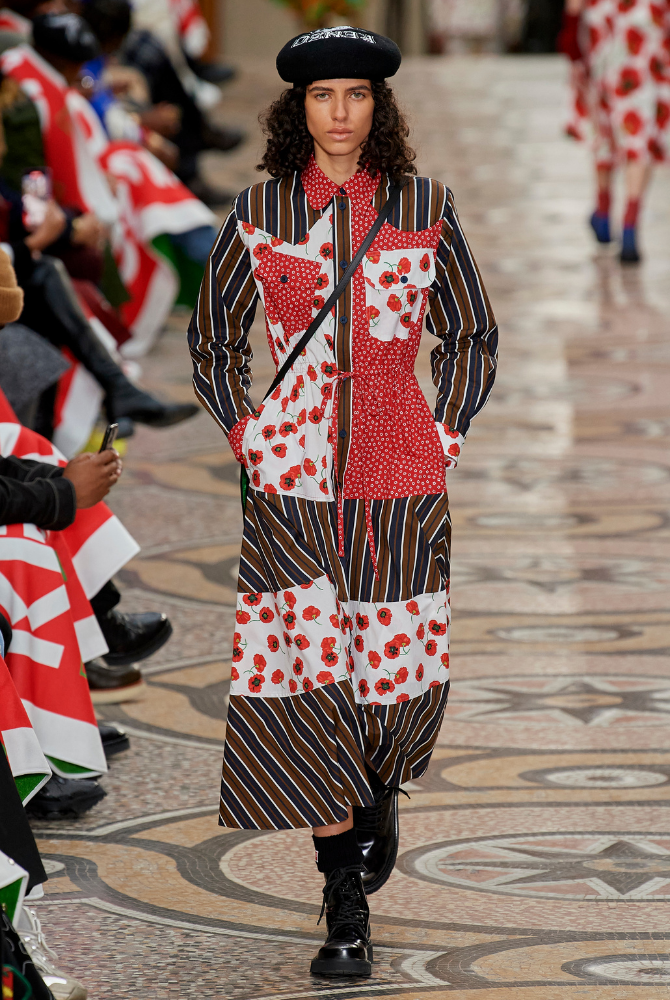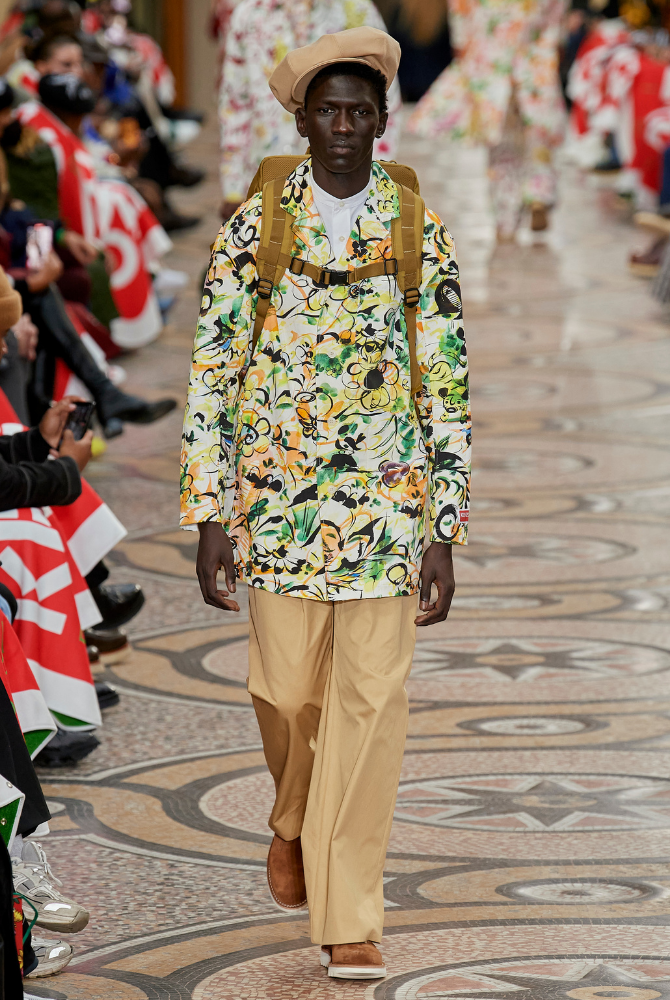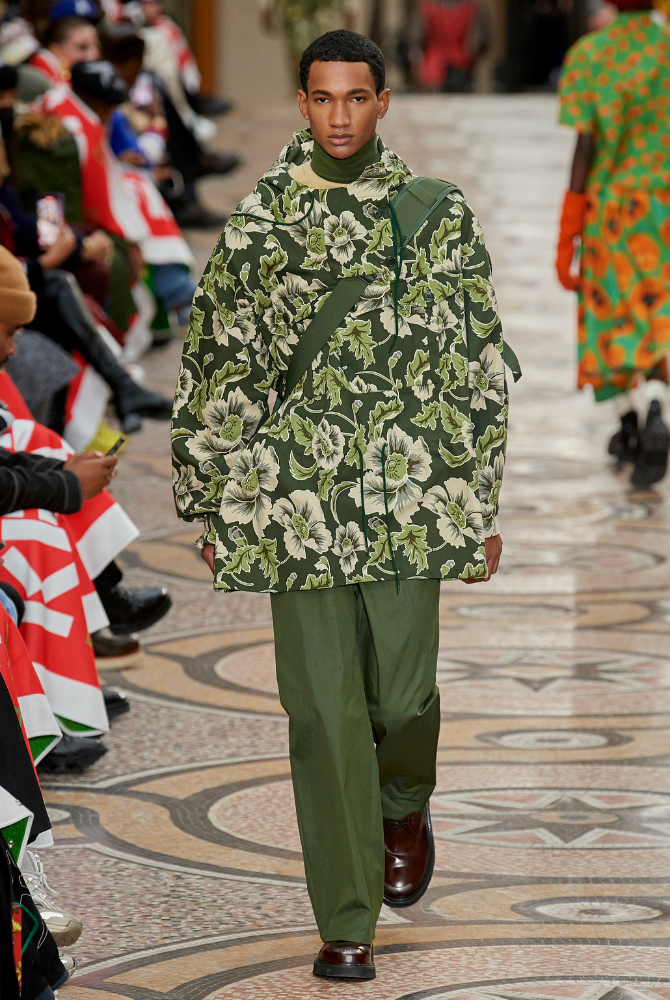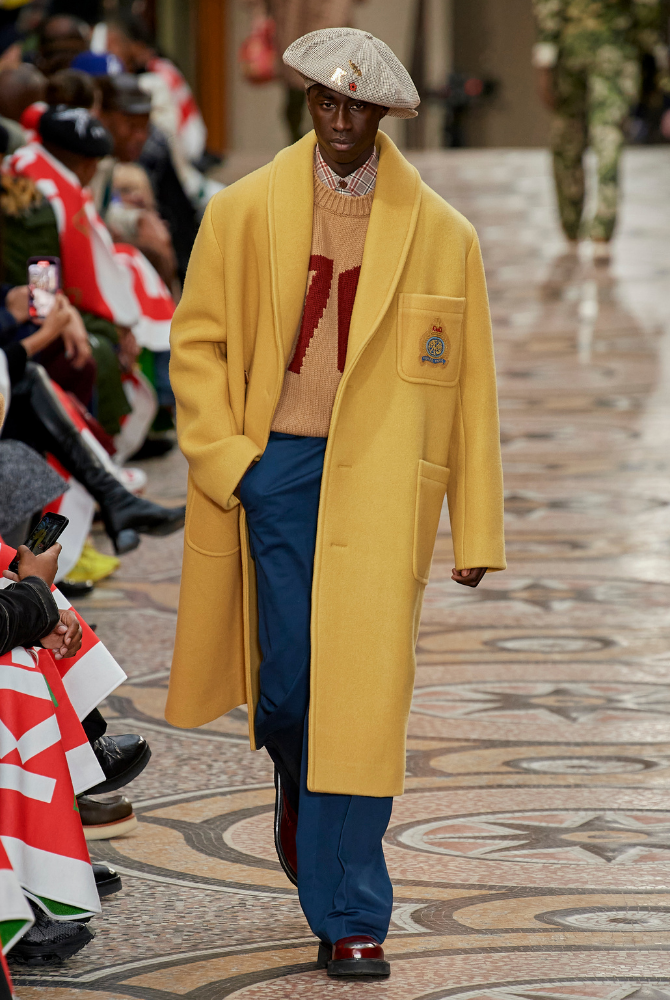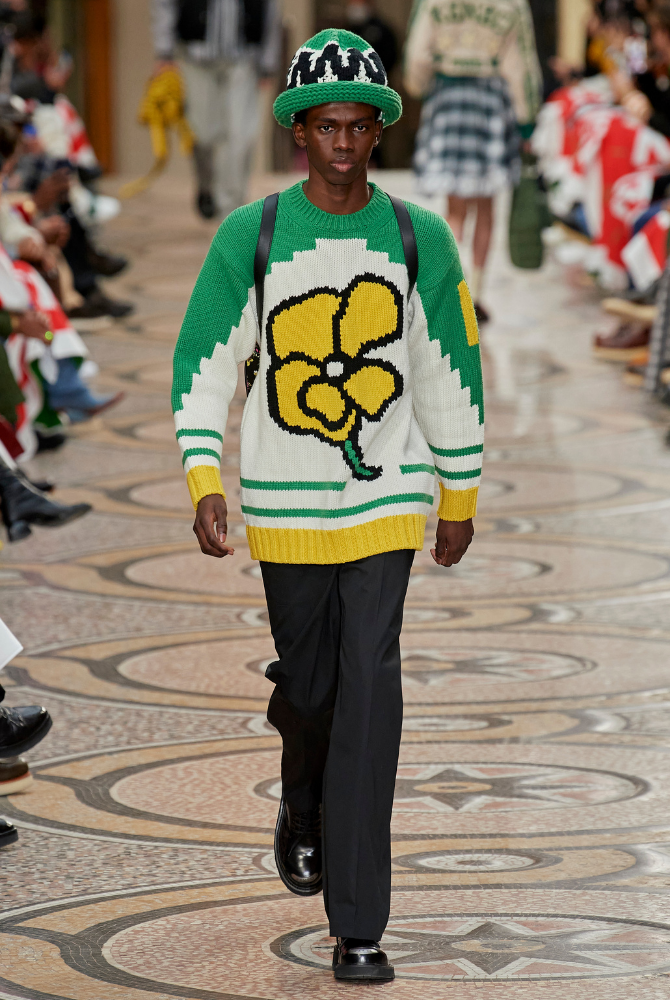 It was a history-making moment at Kenzo during Men's Paris Fashion Week as it marked the first showcase by a Japanese designer since Founder Kenzo Takada, who sadly passed away in 2020.
Returning to its Japanese roots, Kenzo's Nigo released a Fall-Winter 2022 collection that was a marriage between Japanese and Western wardrobe tradition featuring a creative fusion with streetwear silhouettes, plenty of colours and finely tailored sartorial preppy looks. There were loose proportions too, signalling a cross-over style of Japanese clothing.
Sitting courtside, Nigo's close friends Pharrell Williams (who teased a collaboration with Tiffany & CO.) and Kanye West alongside his new bae Julia Fox.
Loewe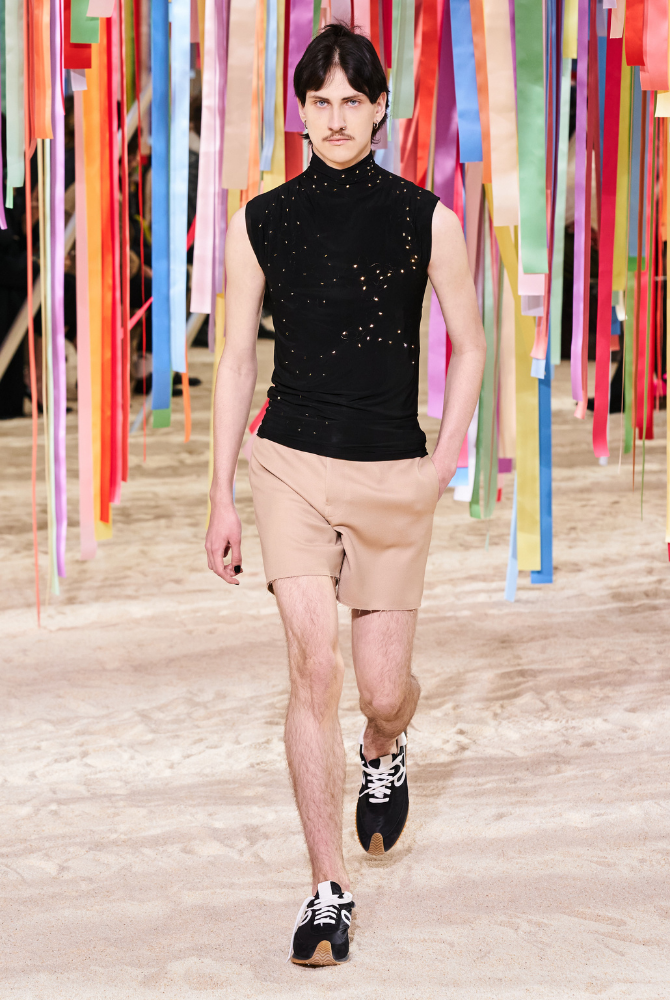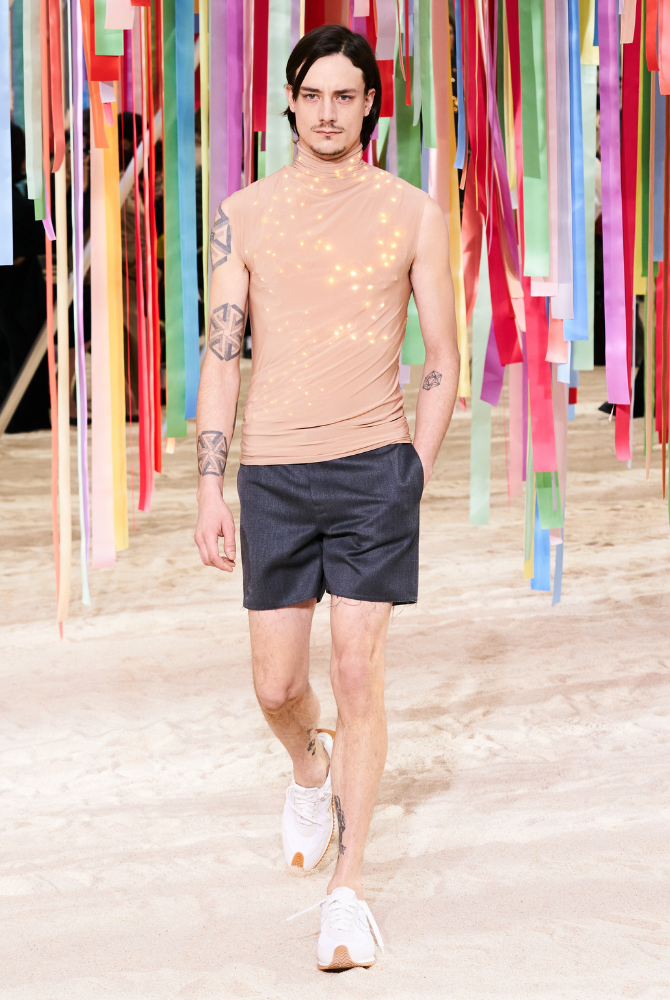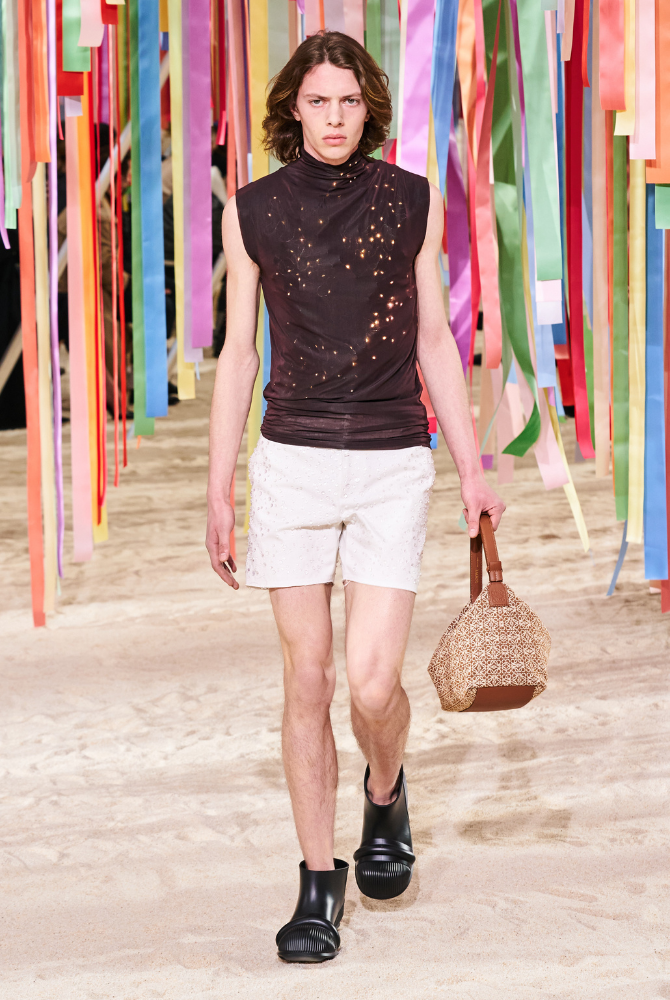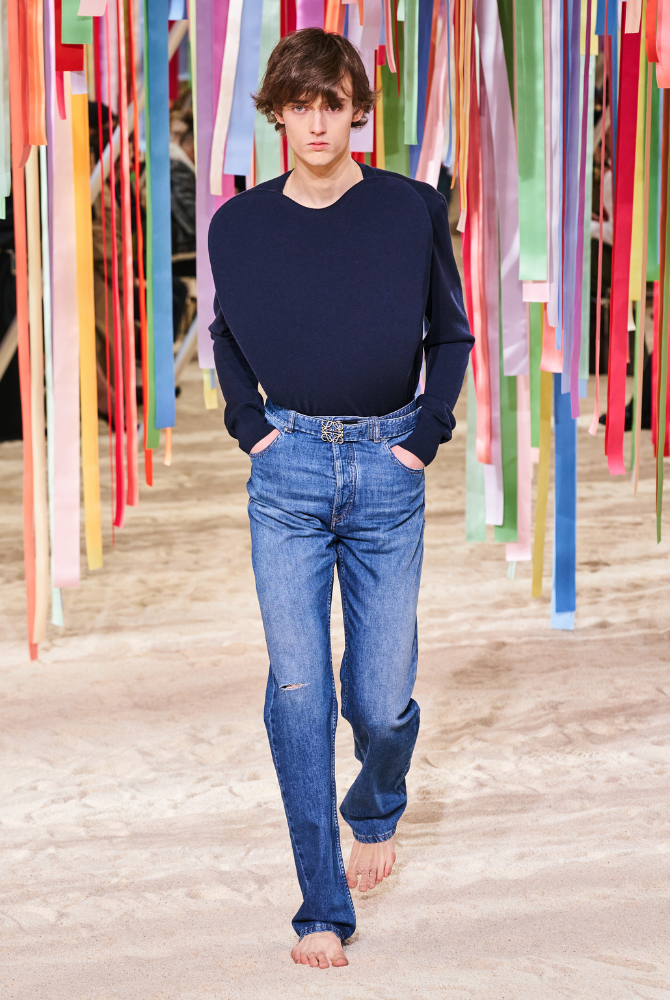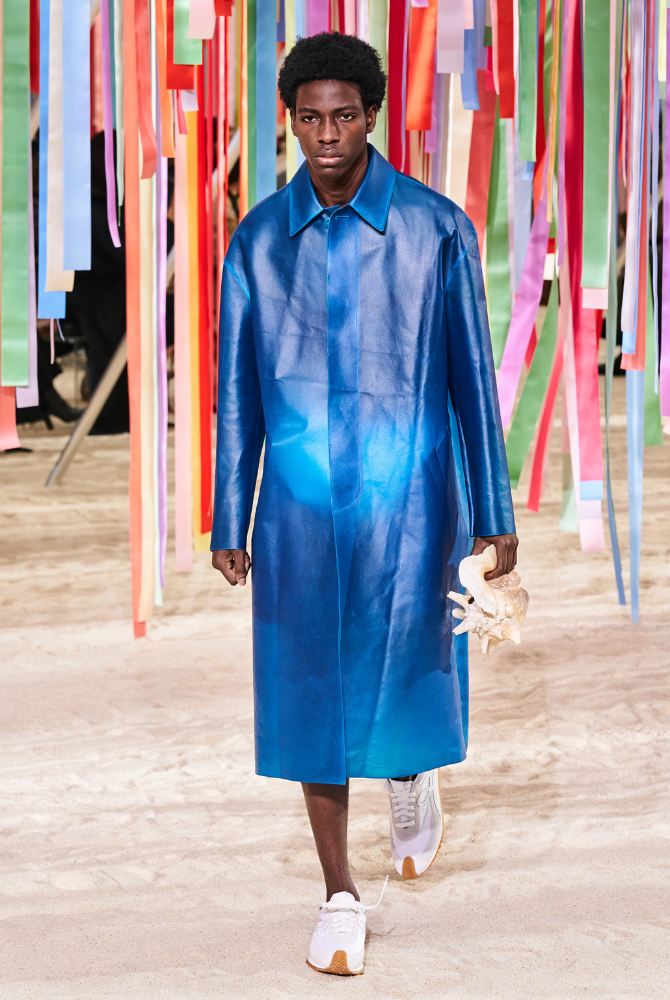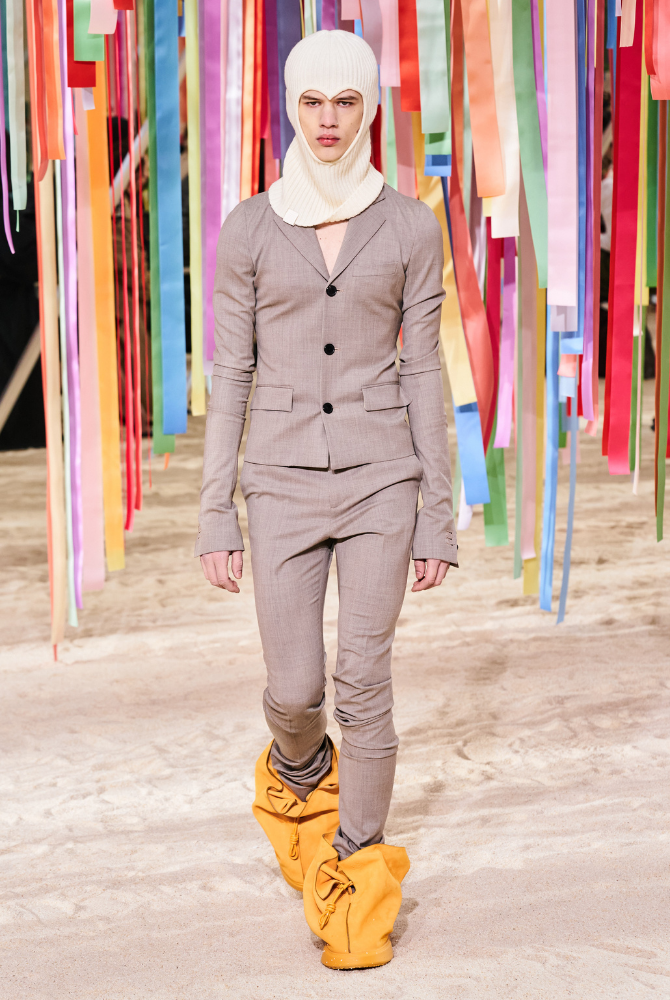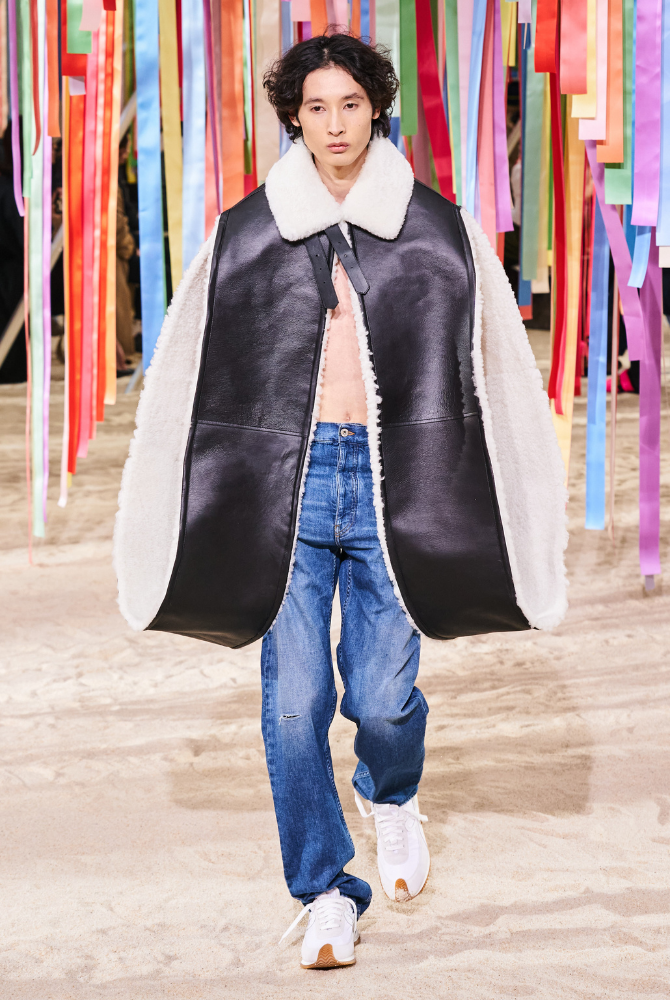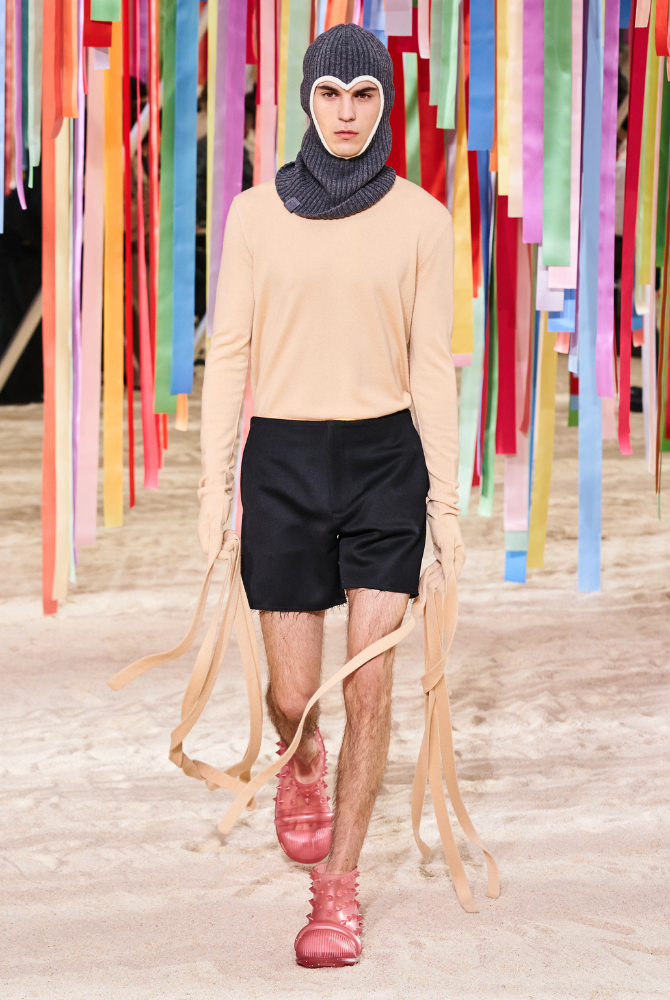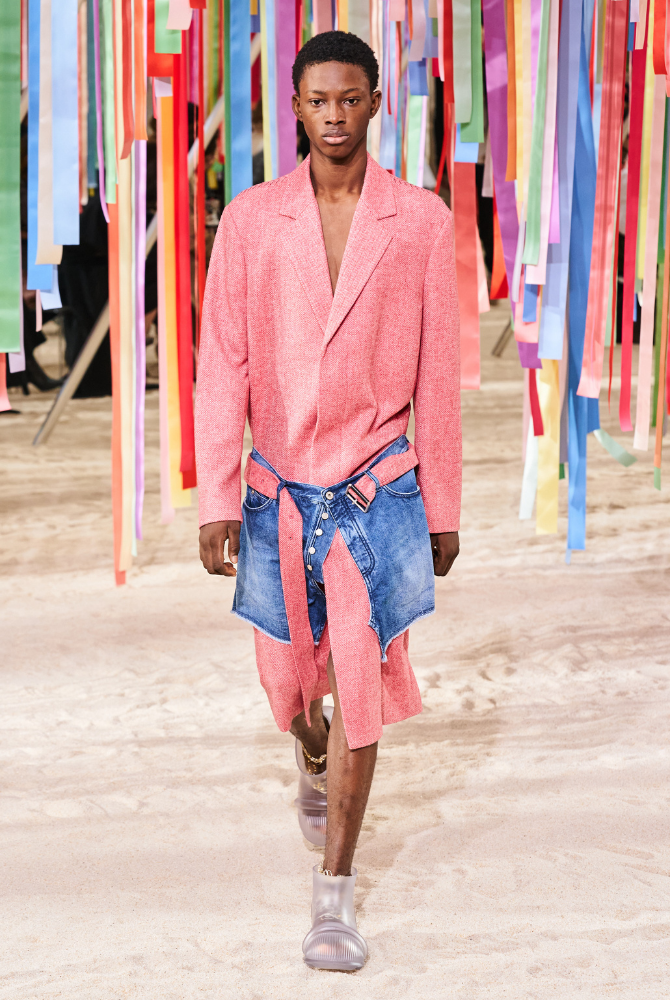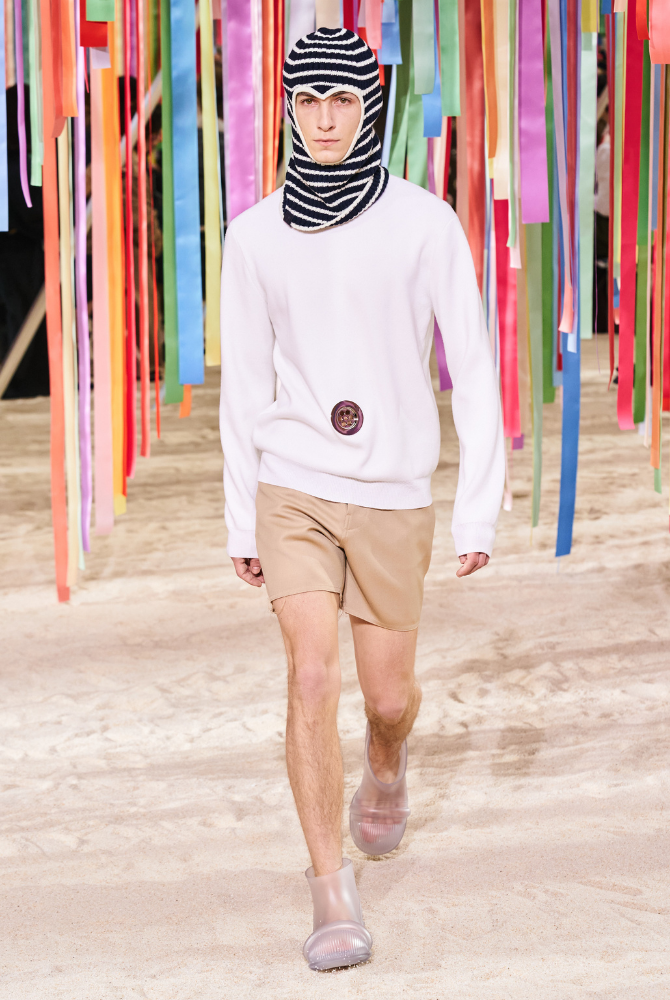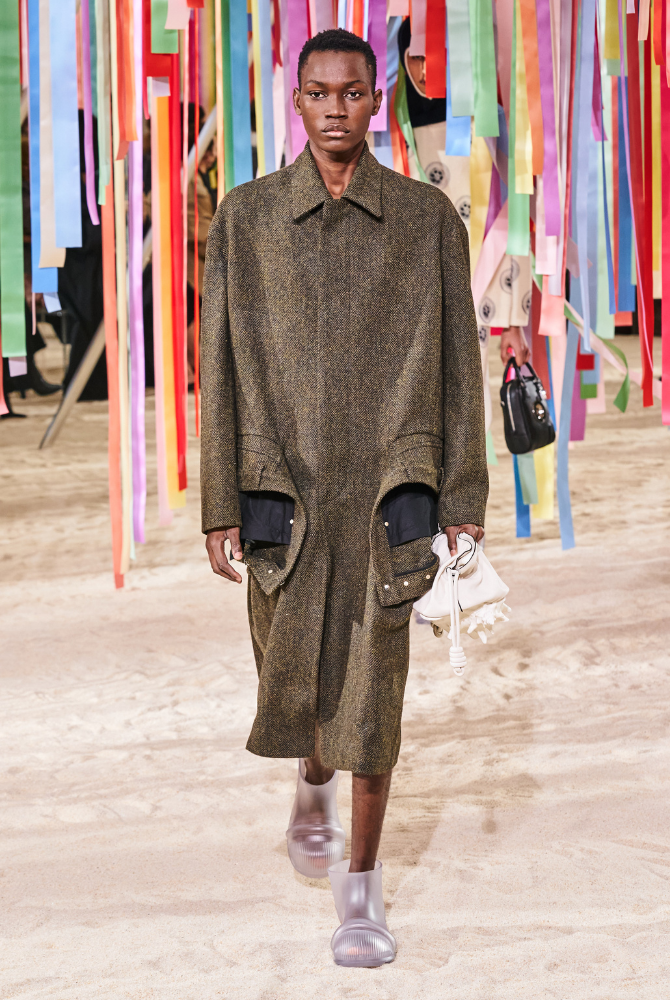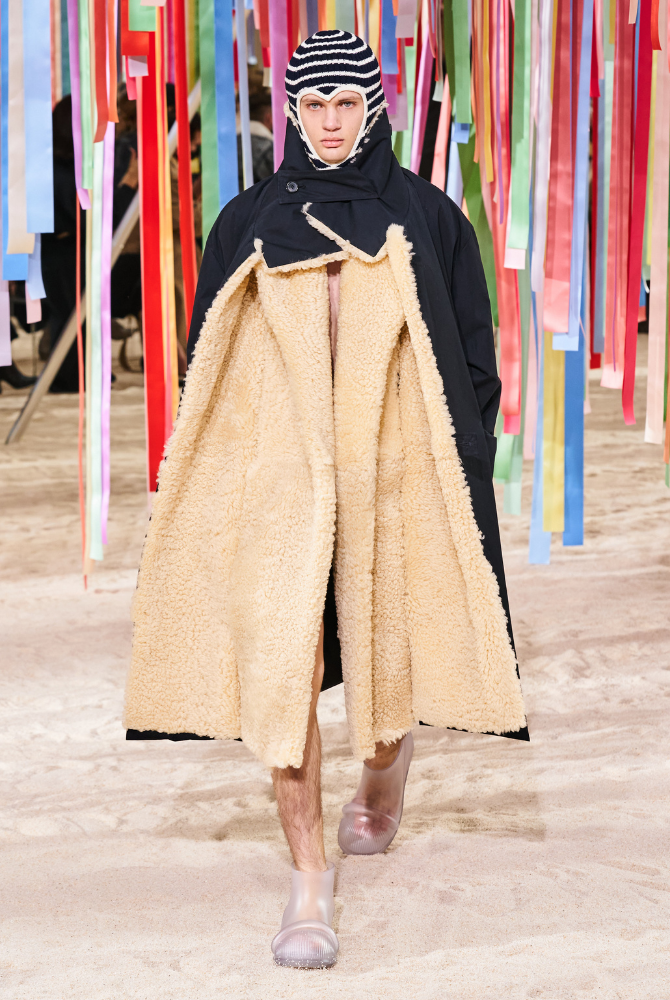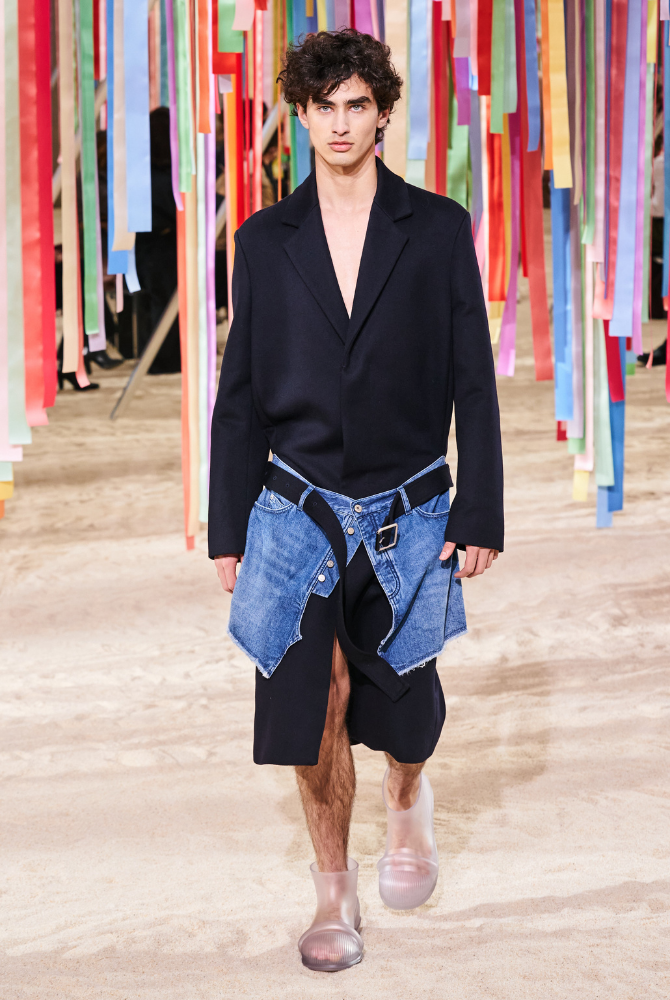 Jonathan Anderson is a man of many wonders. For Fall-Winter 2022, he was determined to define an altered real world and put men's dressing under a new spotlight – one that was twisted and well-illustrated.
With the rise of brands popping up in the metaverse, Anderson almost explored the relationship between fashion and technology with a series of garments that toyed around the digital age – think sparkles meant to look like raindrops, fibres creating the illusion of wetness and peepholes that played on the idea of digital frames.
The backdrop included flags (13 colourful strips) that acted as a call to reflection, each hue chosen to represent the full visible spectrum.