What started out in 2019 as a body-positive shapewear brand has today become one of the most WANTED for men and women. Hot on the heels of the recent debut of Skims Mens, which unveiled three distinct collections on October 26th, the dynamic collaboration follows closely. Shai Gilgeous-Alexander, the skillful point guard of the Oklahoma City Thunder, took center stage as he flaunted the brand's latest undergarments in a captivating campaign, joined by an ensemble of other renowned athletes.
Skims stepping into the realm of the NBA signifies a deep bond between the worlds of fashion and basketball, historically dominated by the giant presence of Nike. The NBA's extensive eight-year agreement with Nike, forged in 2015, solidified sportswear's role as the official apparel provider for the league, extending to the crafting of on-court uniforms. According to an NBA news release, Nike secured "global rights to design and manufacture authentic and Swingman jerseys as well as on-court warm-ups and shooting shirts." While queries about the implications of the Skims collaboration on the pre-existing Nike deal remain unanswered, the fashion-sport dynamic is poised for an intriguing evolution.
According to Adam Silver, the NBA commissioner, and Englebert, the SKIMS label plans to demonstrate its collaboration through various events, including the forthcoming NBA In-Season Tournament, the NBA All-Star Weekend scheduled for Indianapolis, and the 2024 WNBA All-Star Game, set to take place in Phoenix, Arizona.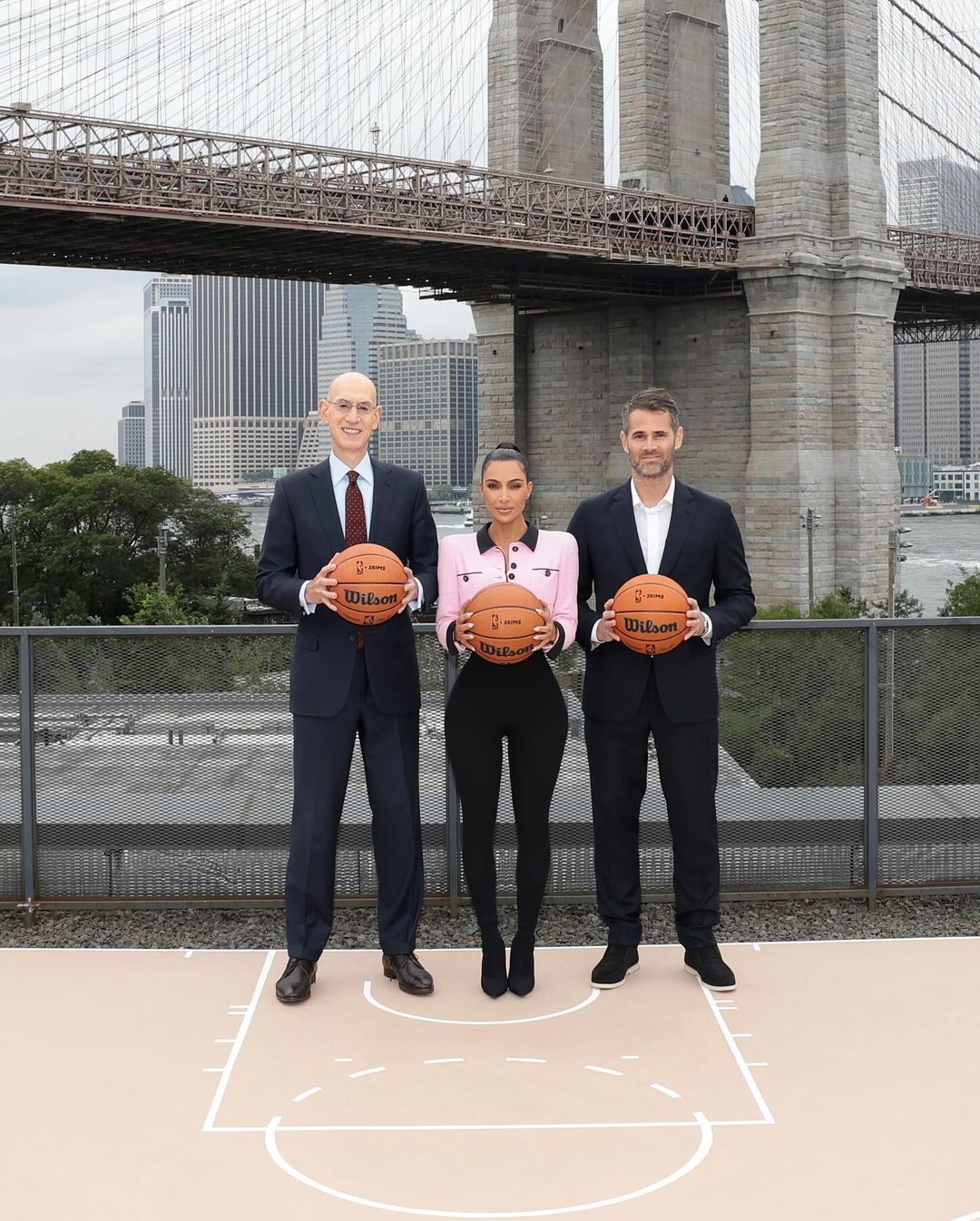 ALSO READ: ROGER DUBUIS UNVEILS A NEW TIMEPIECE DRAWING INSPIRATION FROM THE ASTONISHING LAMBORGHINI REVUELTO.