There's no doubt that a Loewe show is a highlight on the Paris Fashion Week calendar. Every season, Creative Director Jonathan Anderson gives us a playful insight into his imaginary world – whether it's tinkering with proportions or serving up a broken egg sandal heel – and for Spring/Summer '23, he has cooked up yet another collection that entices new perceptions.
Revealed during Paris Men's Fashion Week, Anderson delivered a juxtaposed collection – one that merges nature and technology with experimental techniques and new materials. In full bloom, we witnessed a line-up that boasts the Spanish fashion house's apparel and accessories as a botanical experiment.
There's a whimsical practicality to the collection's offerings. Think excessively wrinkled button tops and trousers, maxi raincoats, bomber jackets, sweatshirts and polo tees that were altered in length and shape.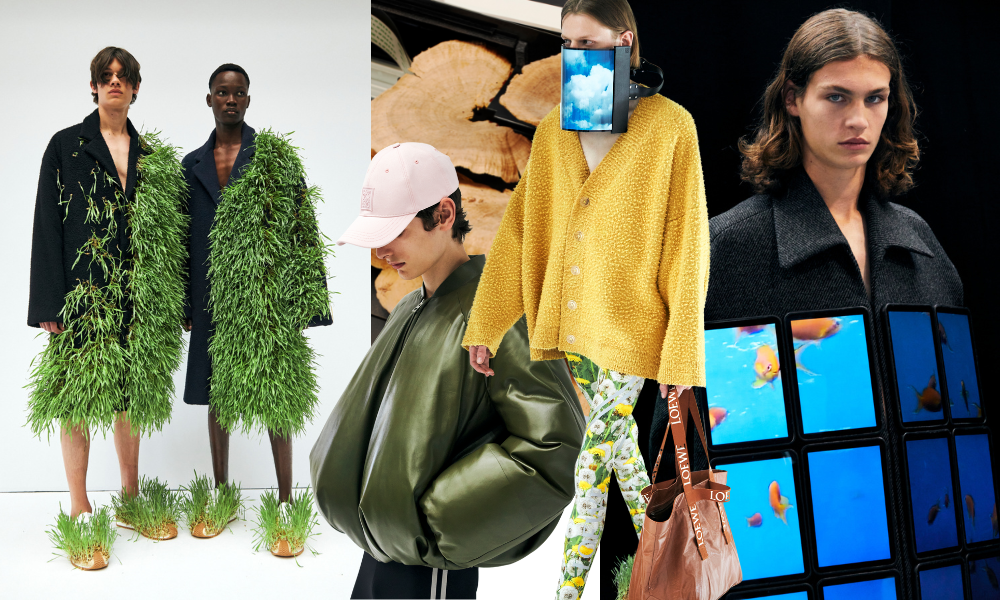 Further expressing Jonathan's message on circularity, the hybrid collection of nature and technology revealed new materials such as padded nappa and ozone-treated cotton, whilst technology was indicated through tech relics – earphones, a pen drive, a phone case – clustered on leather coats, as well as through digital screens that turn staples of the collection into projection devices.
Perhaps the biggest takeaway from the showcase was all the greenery dominating the runway. We witnessed plants (chia plants and Catswort) sprout on coats, sweatshirts, sweatpants and running shoes. It's part of an experimental process developed in collaboration with Paula Ulargui Escalona.
The main purpose? "The idea is that over time the pieces merge with nature," reveals a brand statement via Instagram. In our opinion, the grass is always greener on the other side and we're loving Loewe's perception of this.
Below, browse through the collection's looks…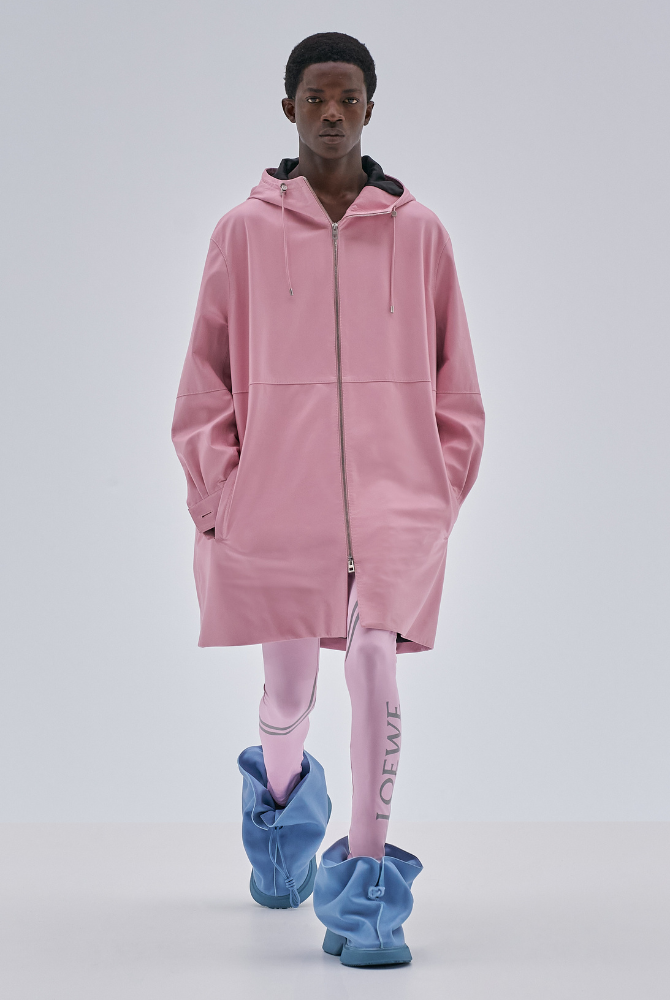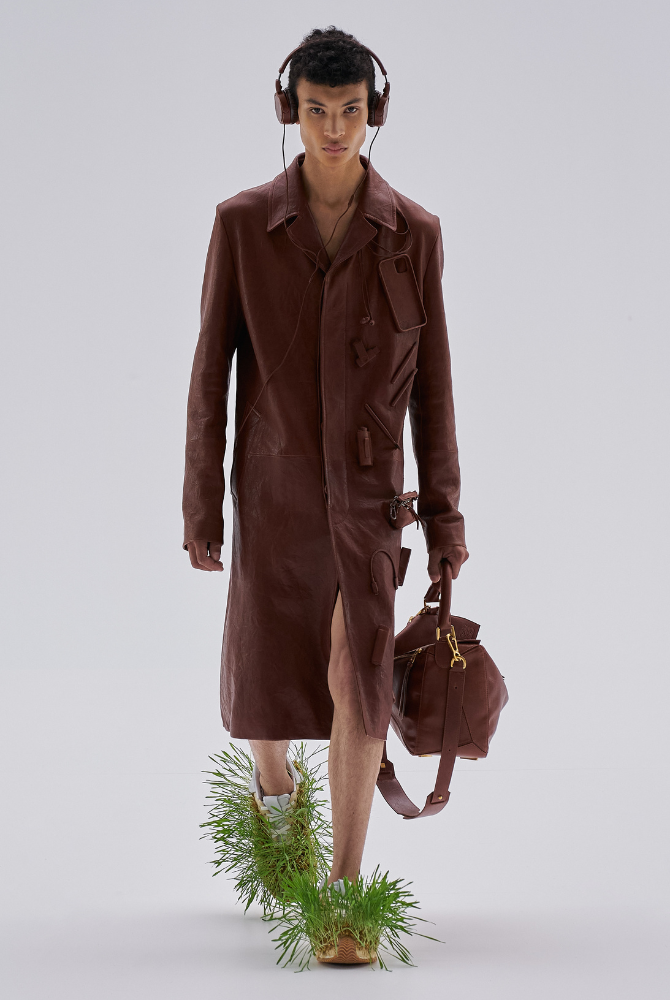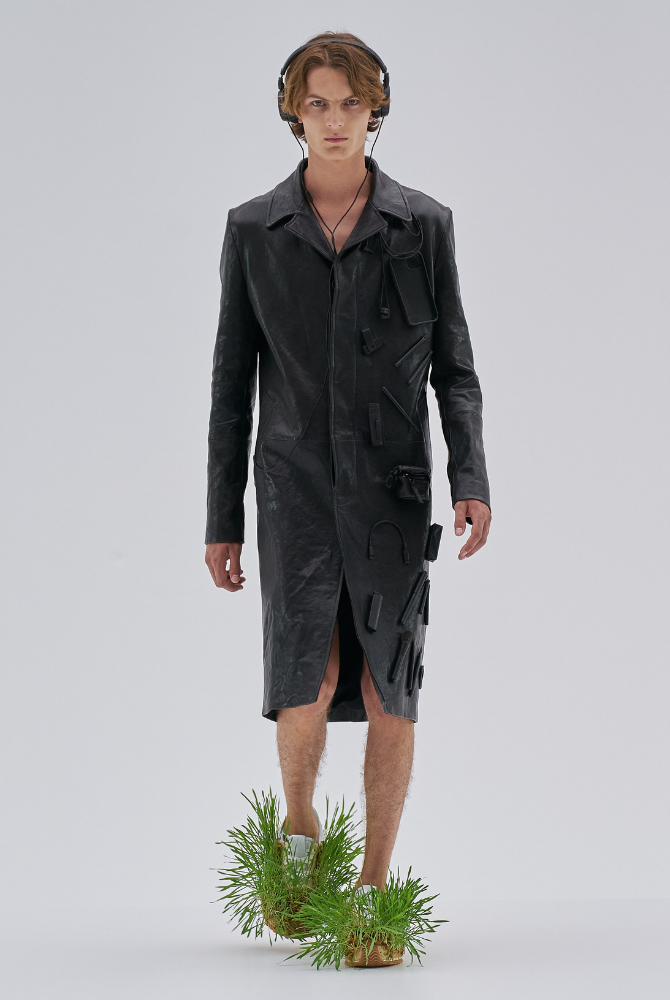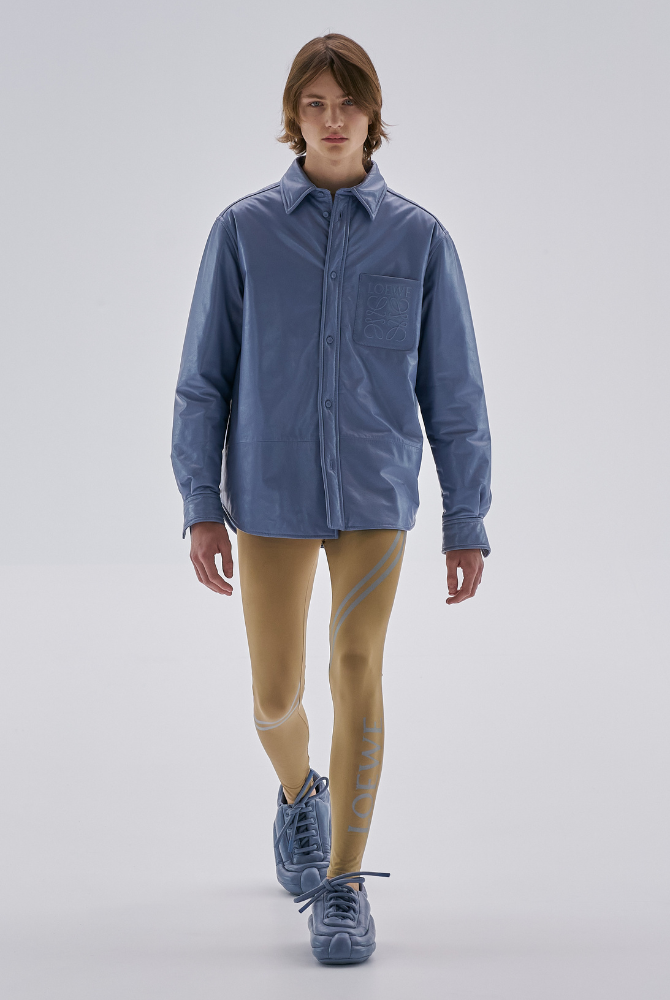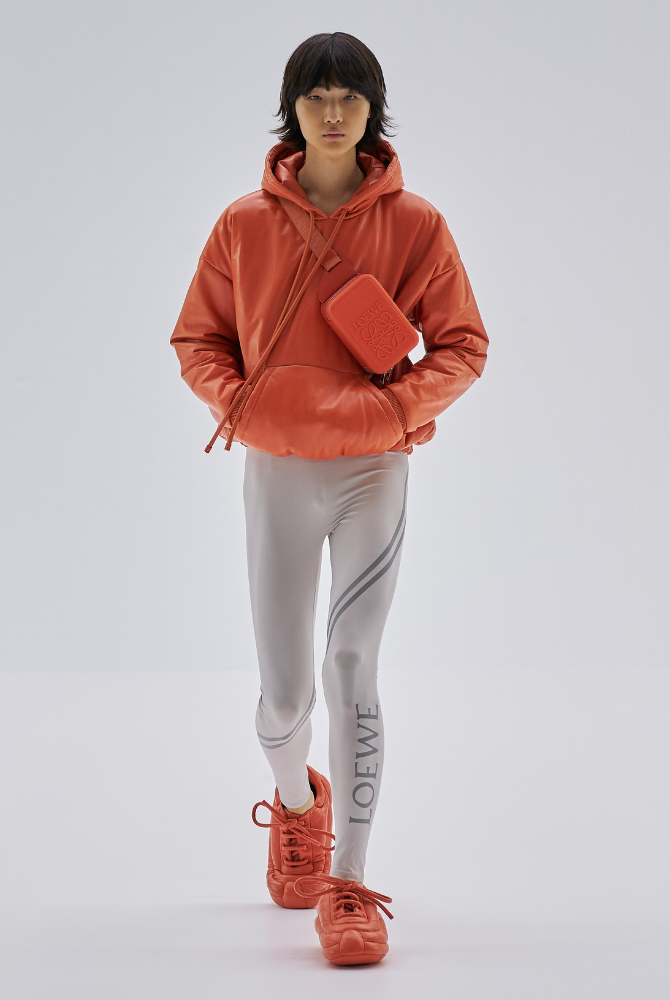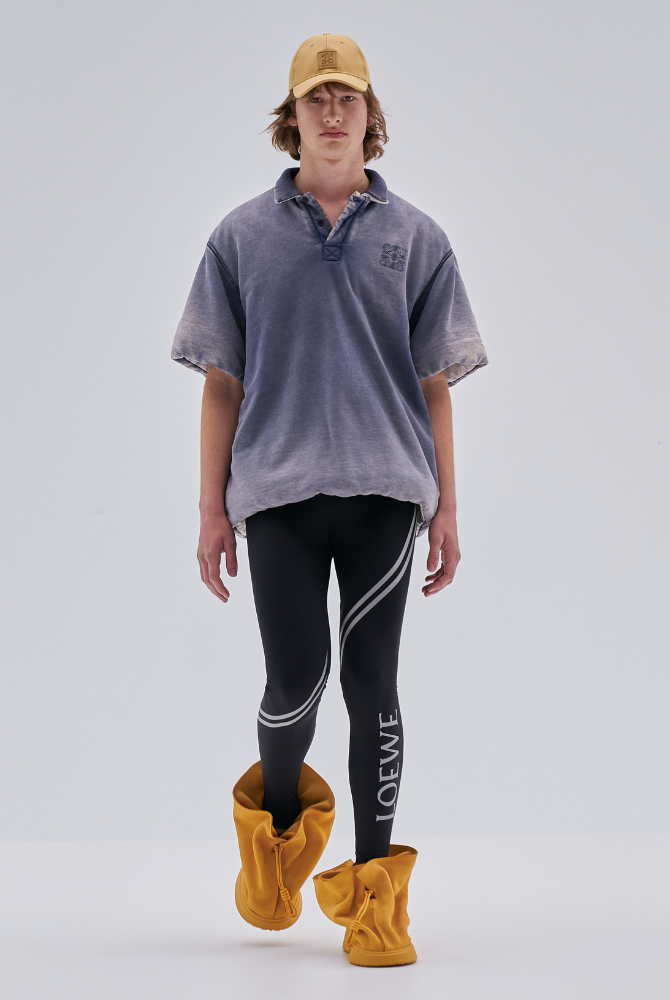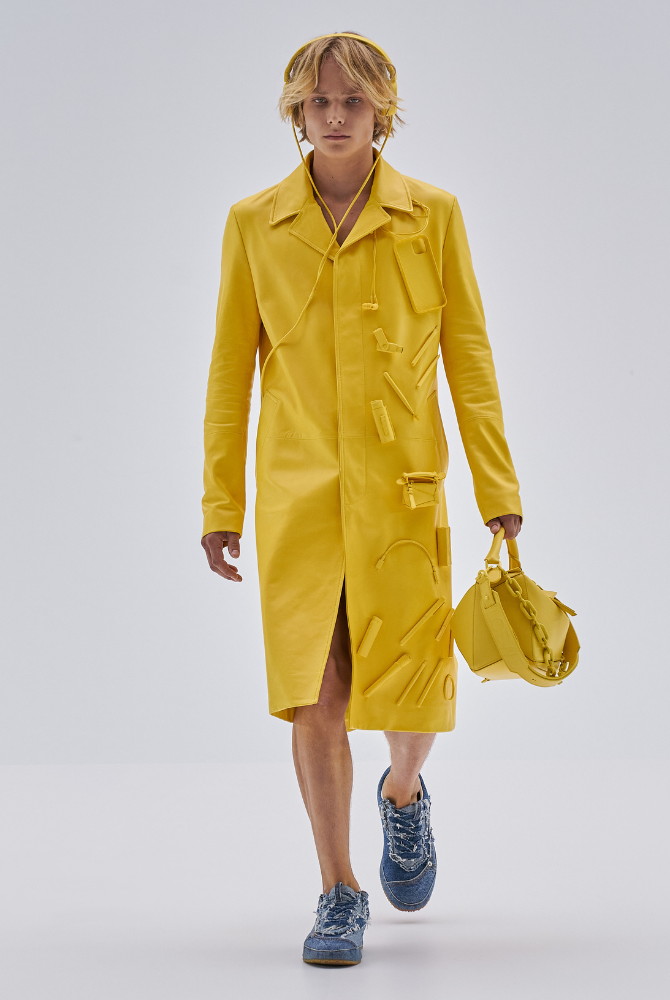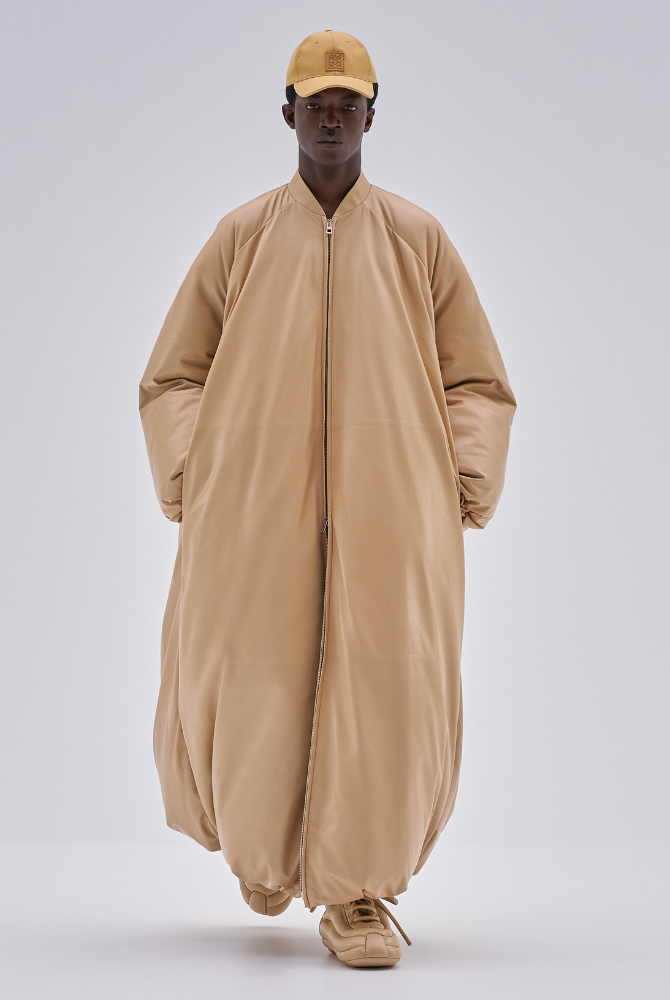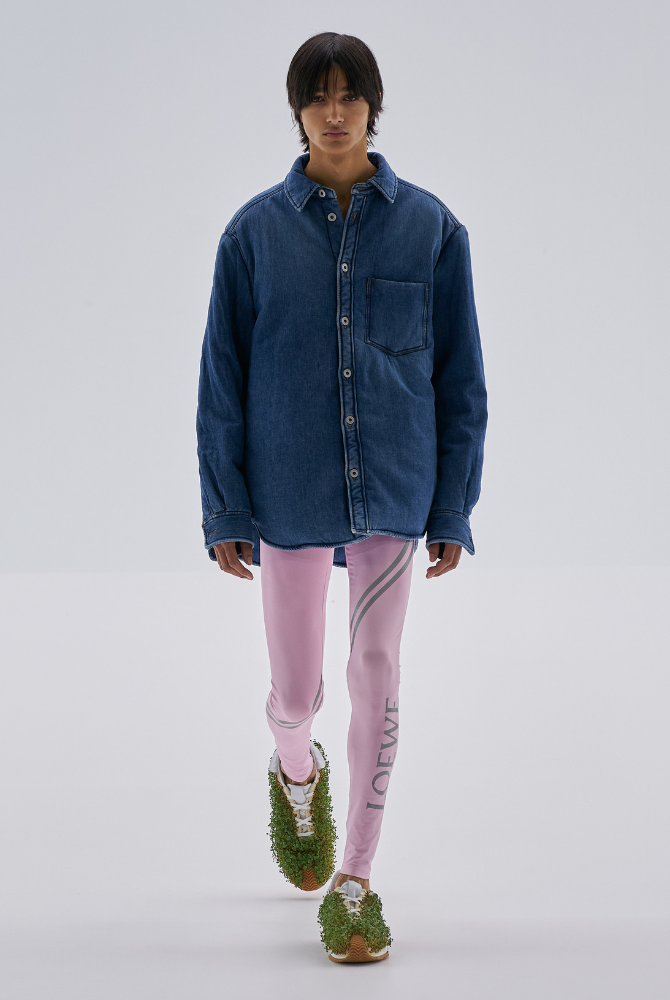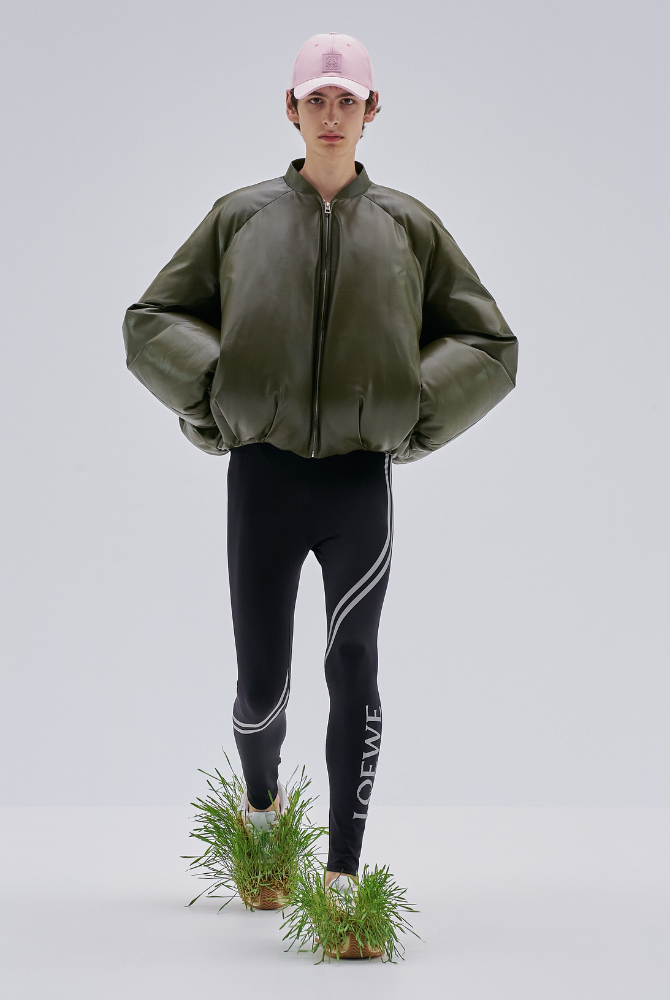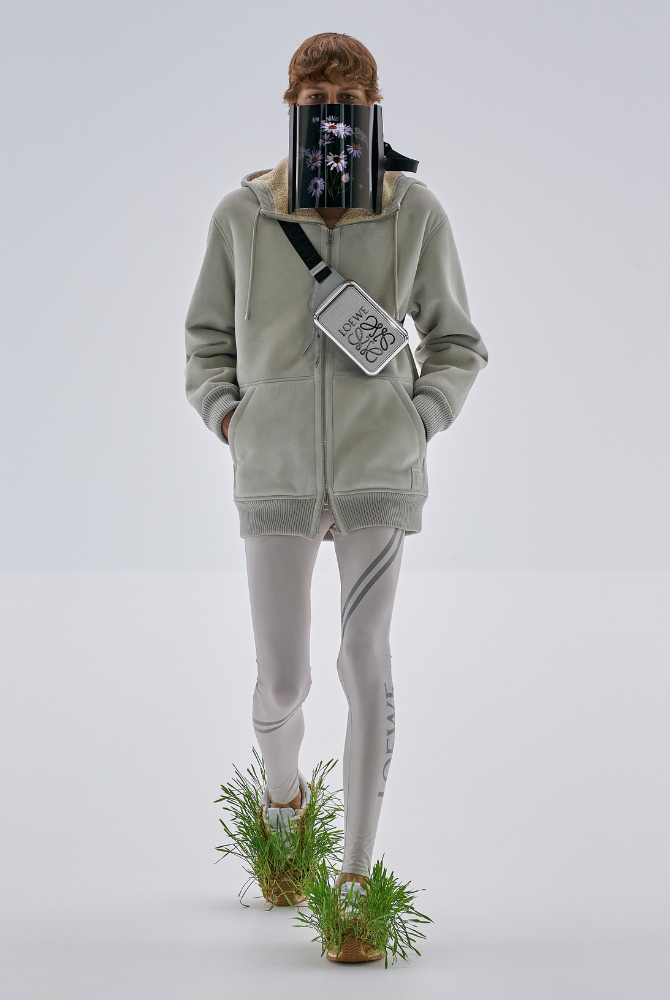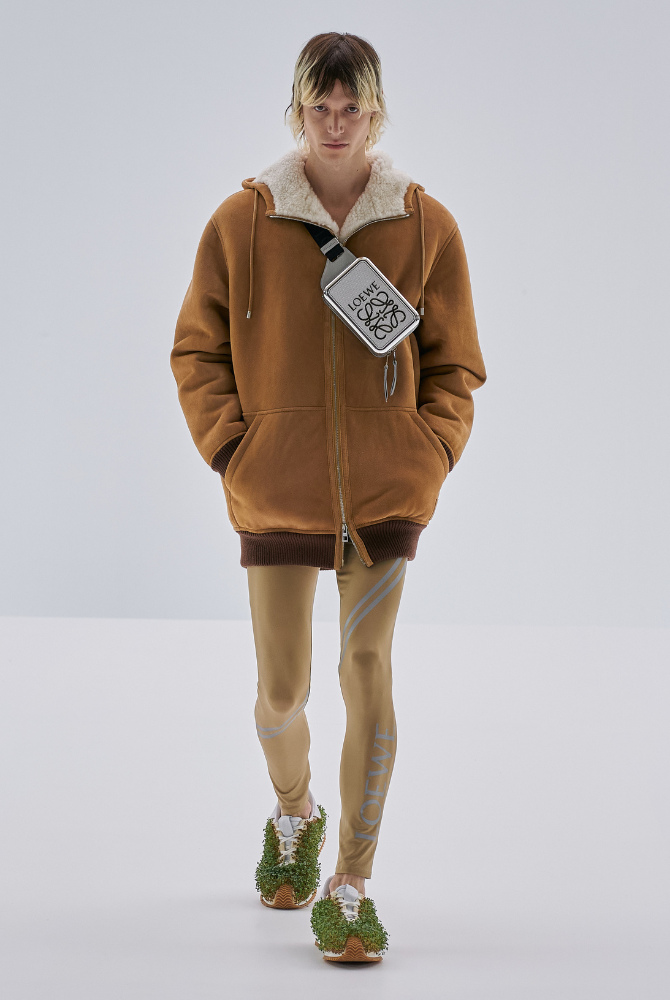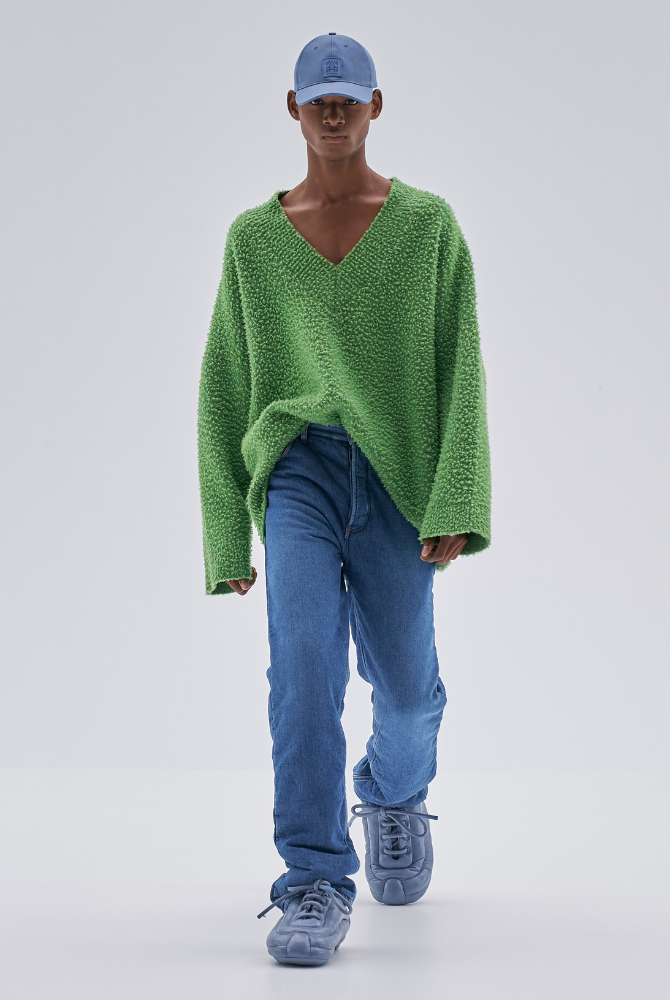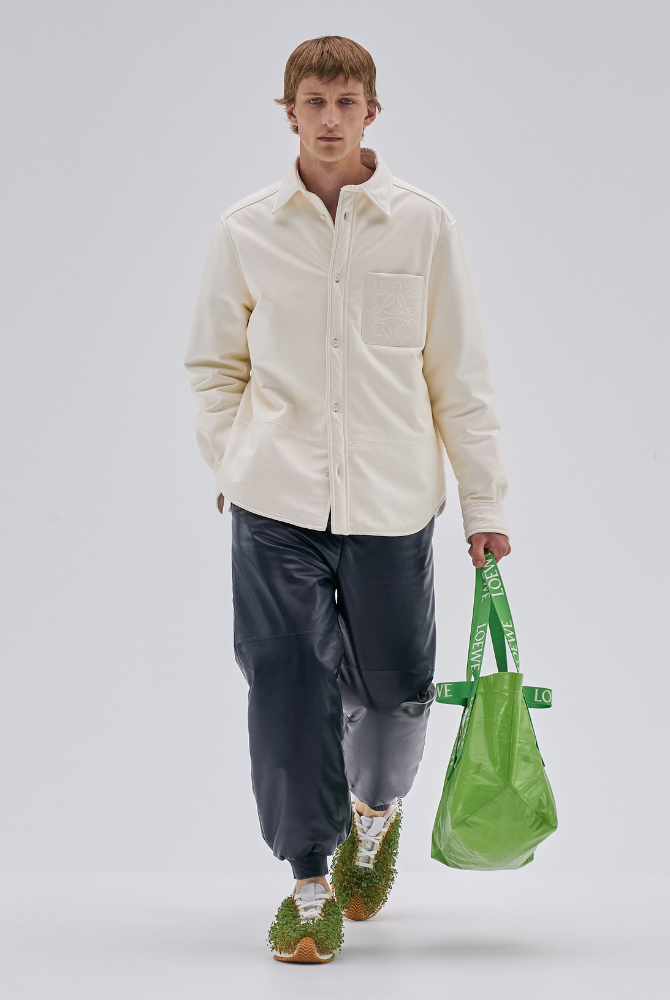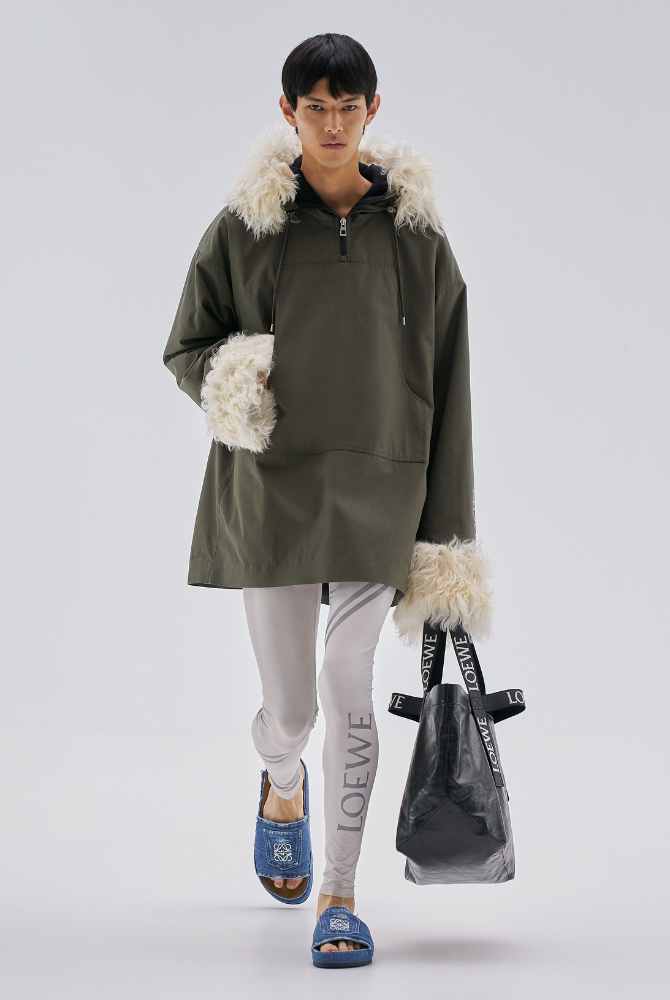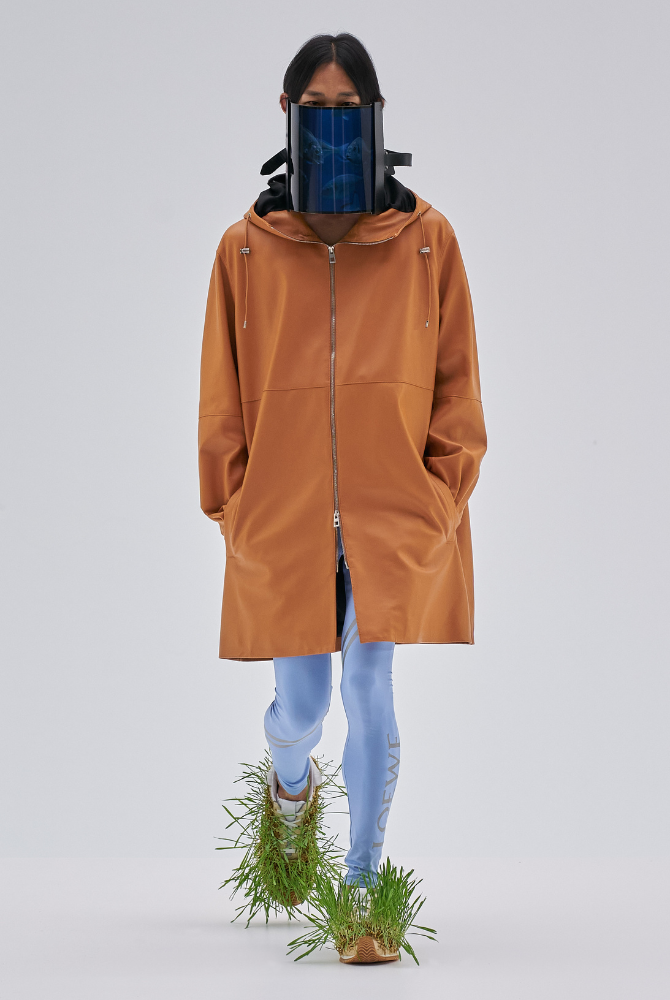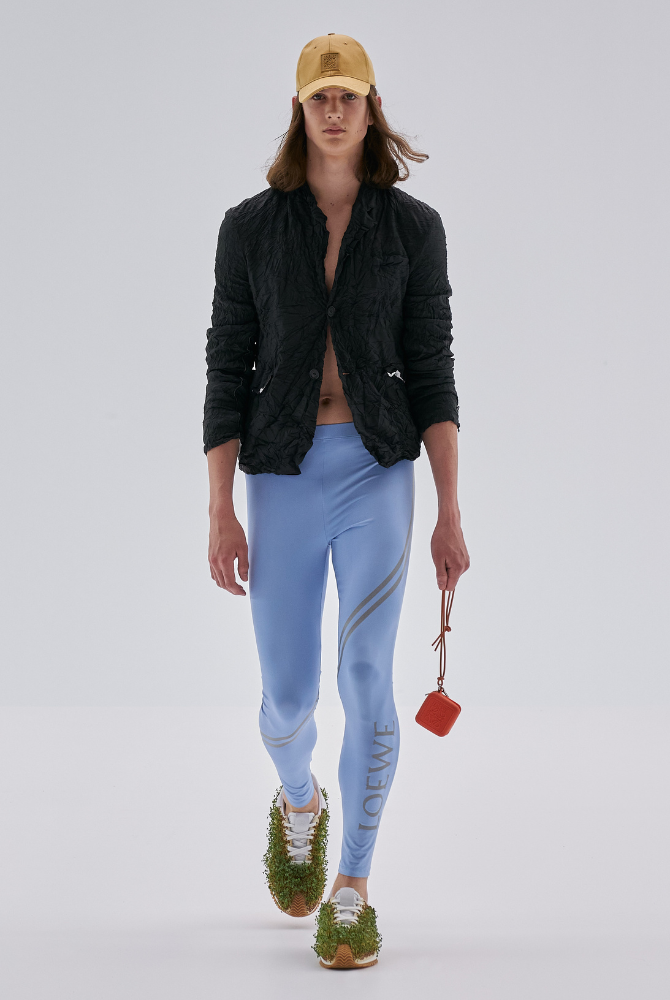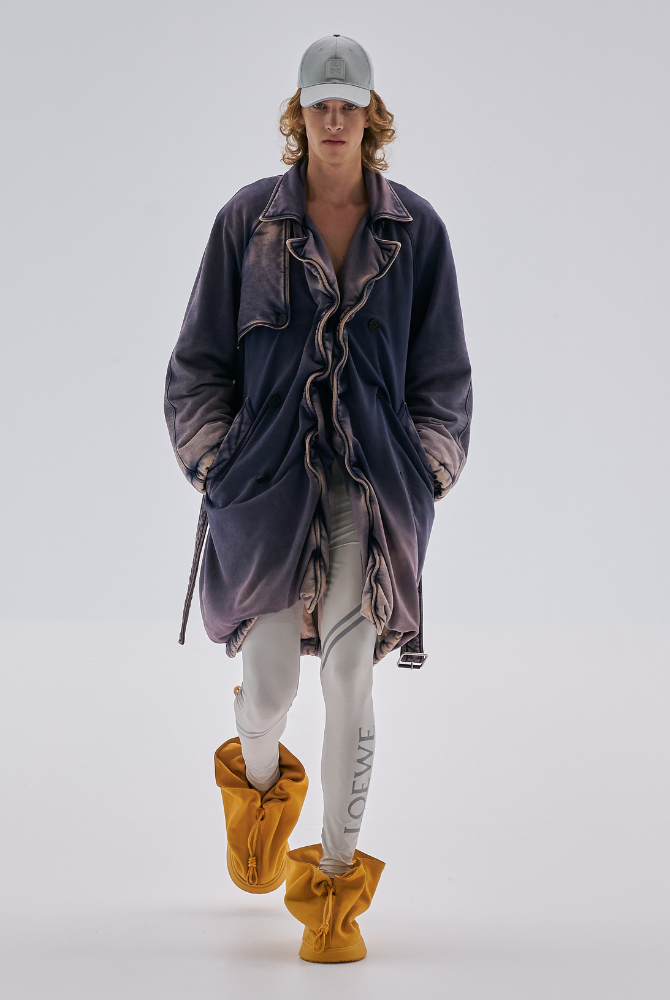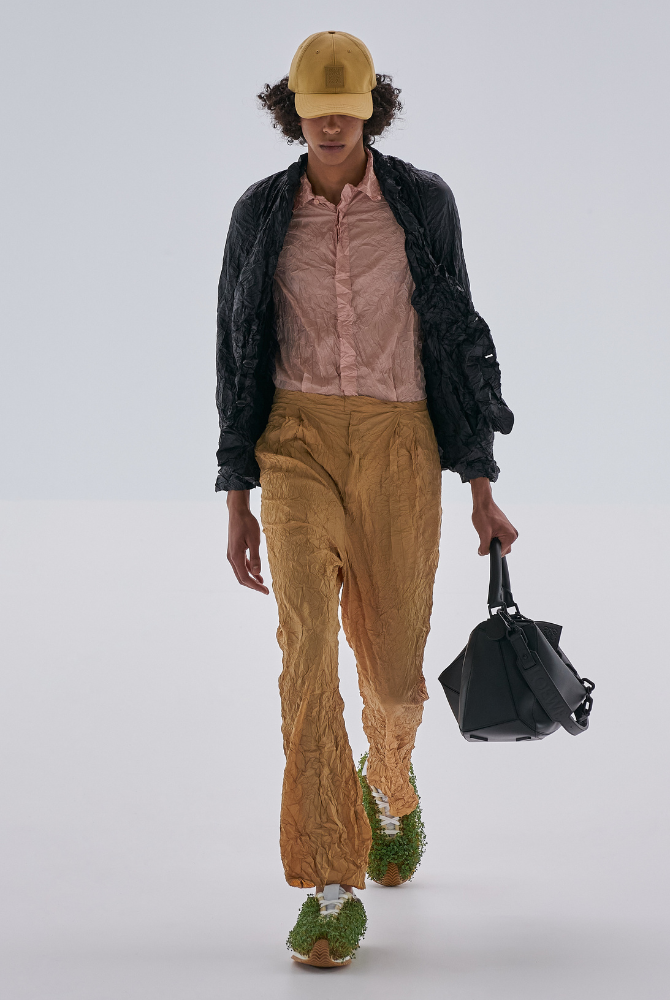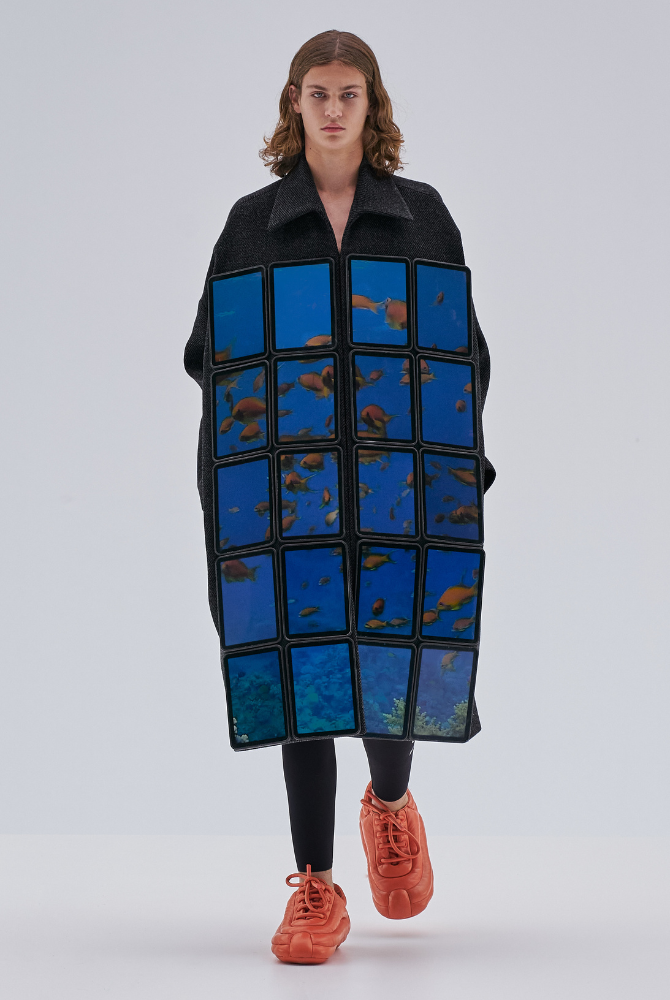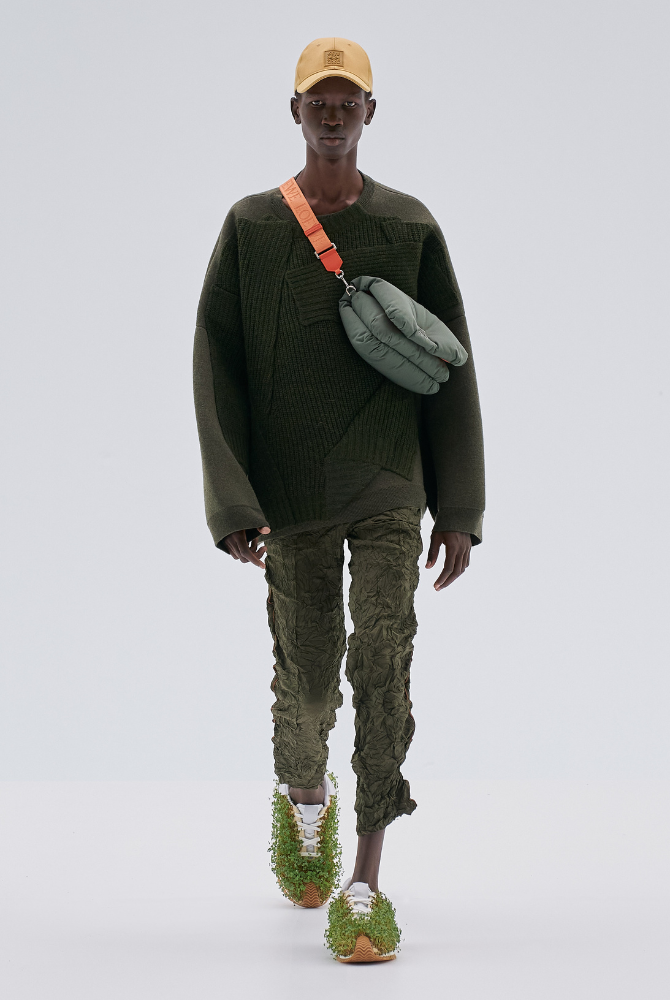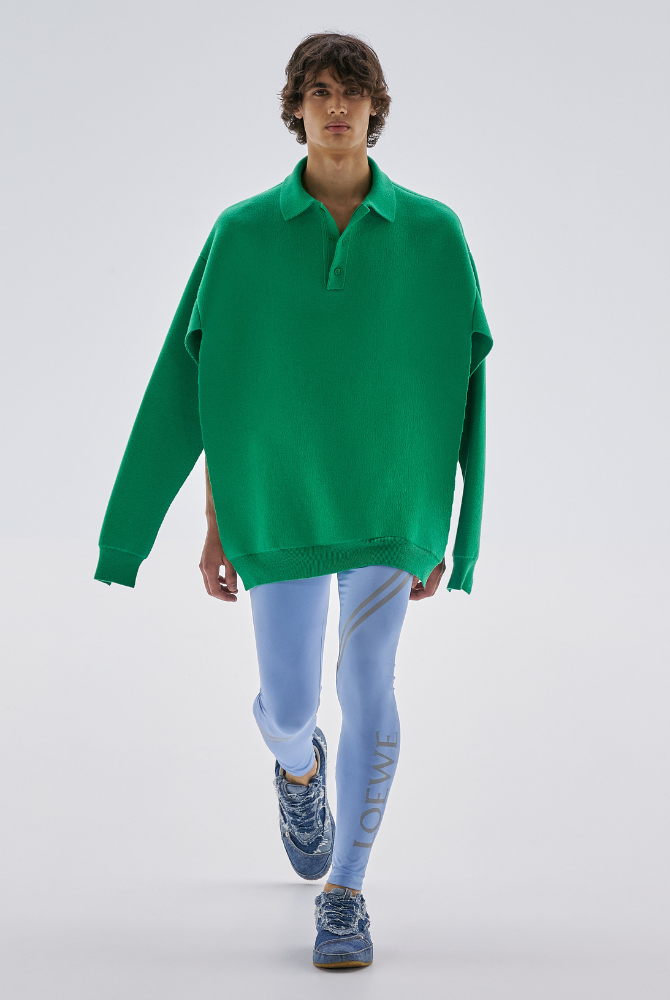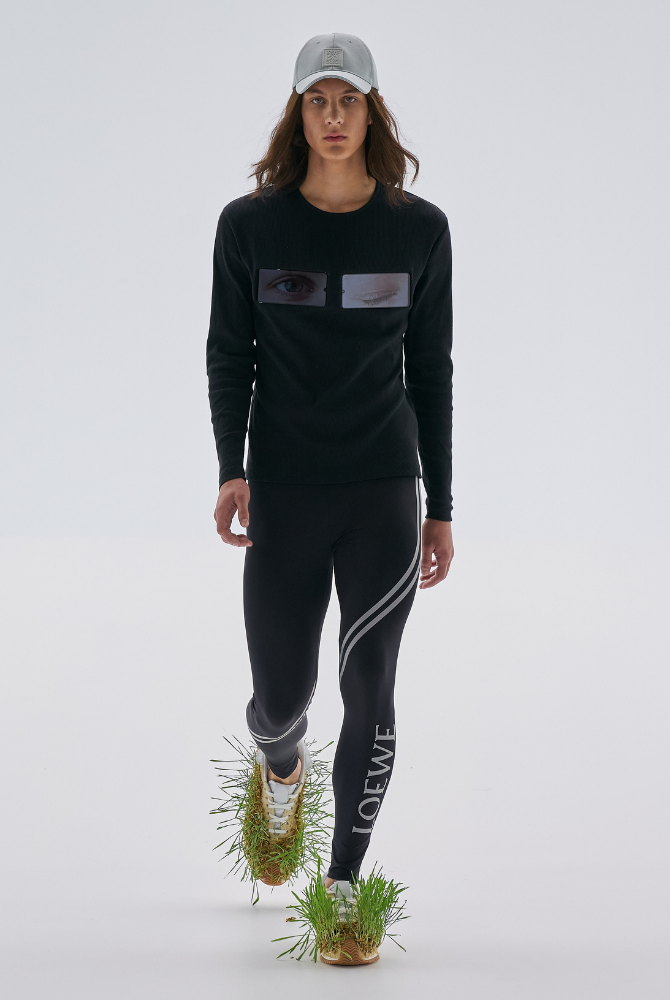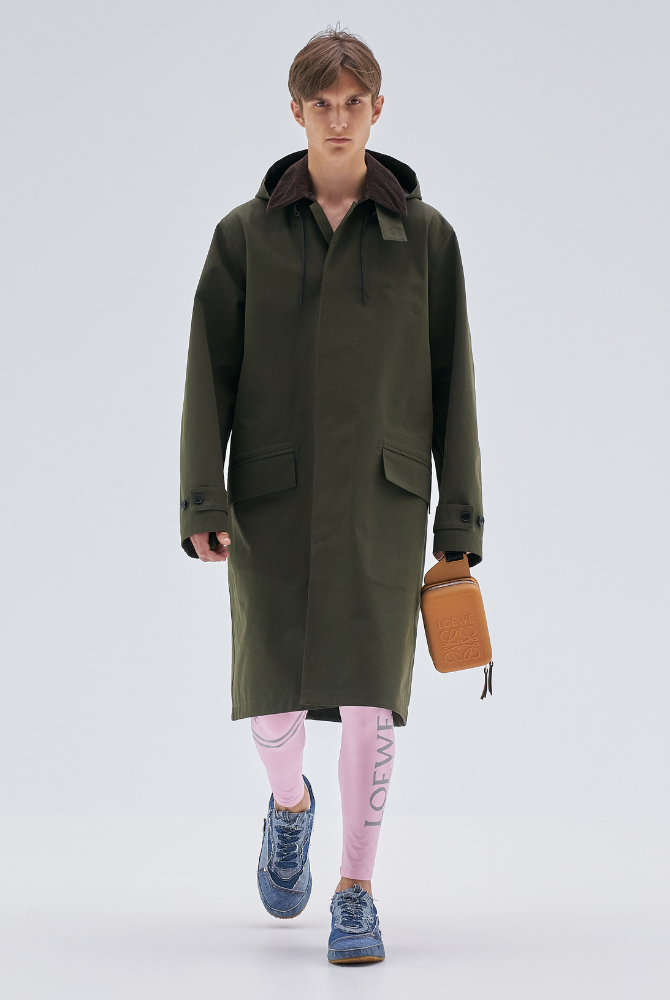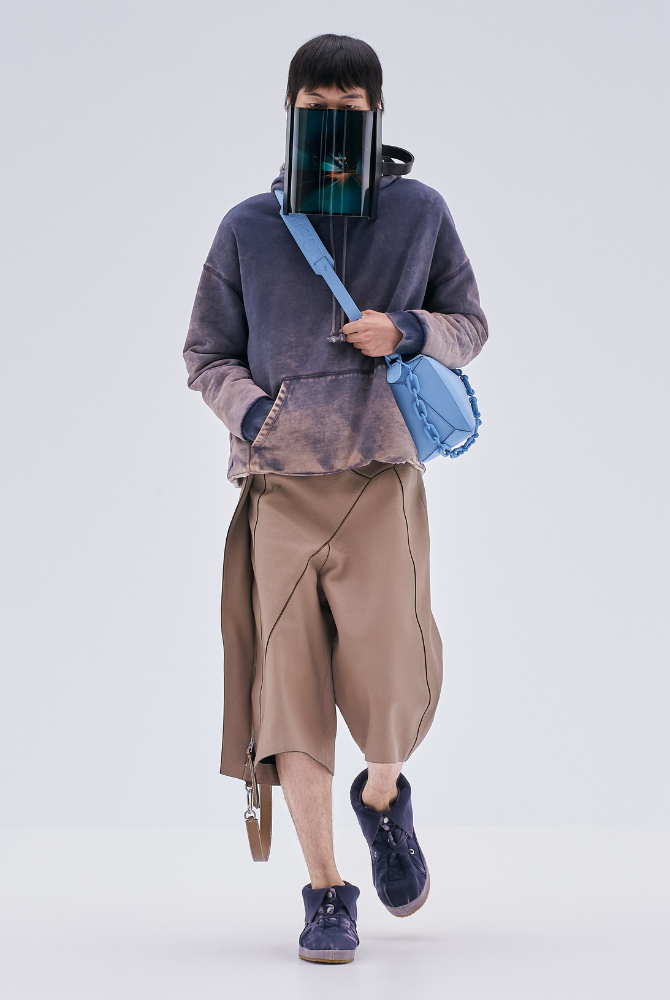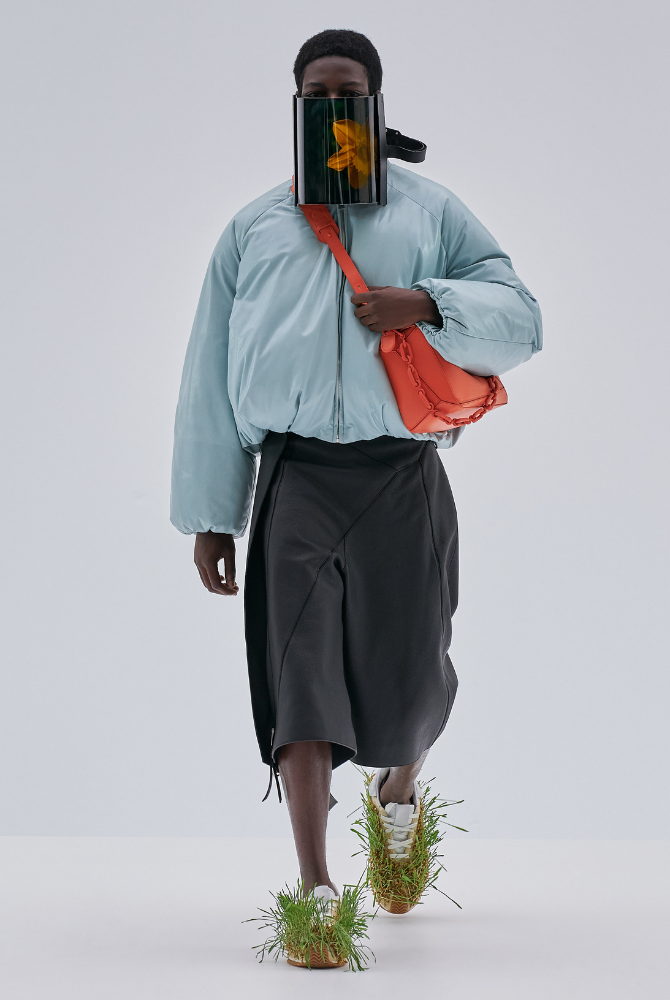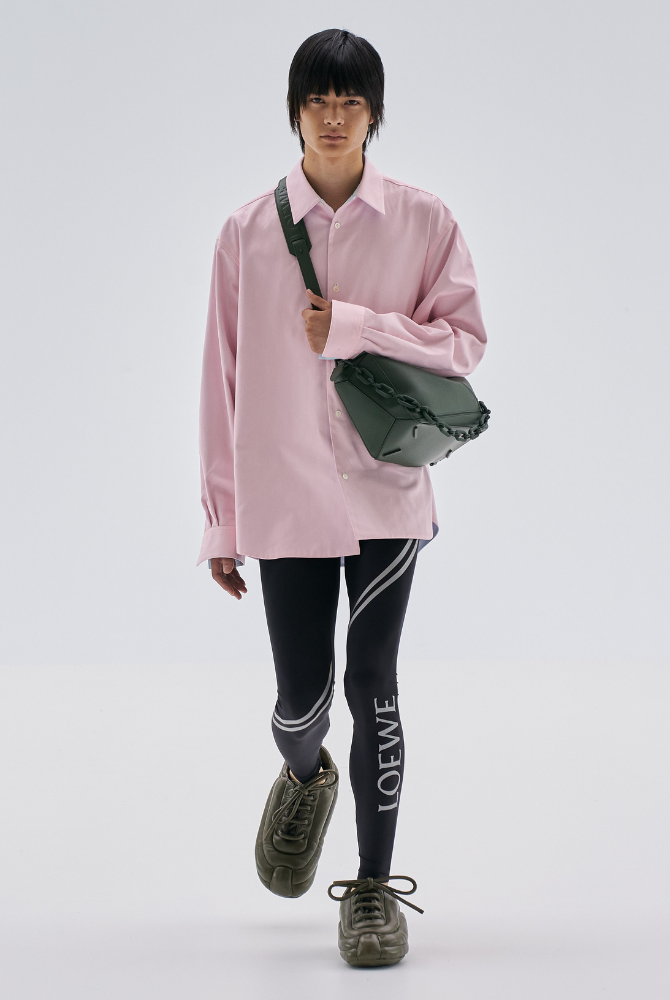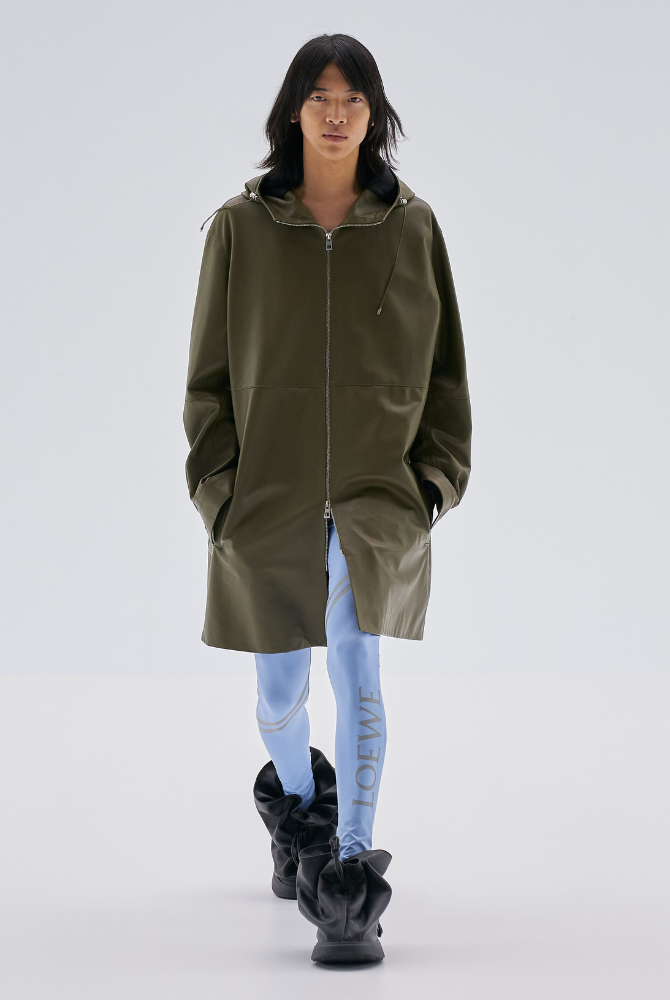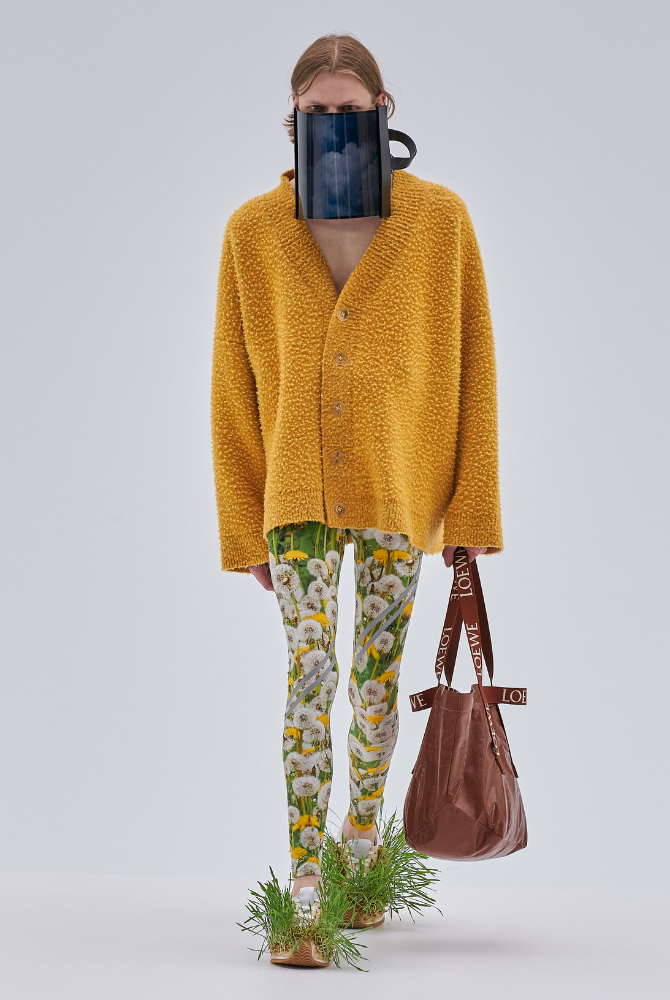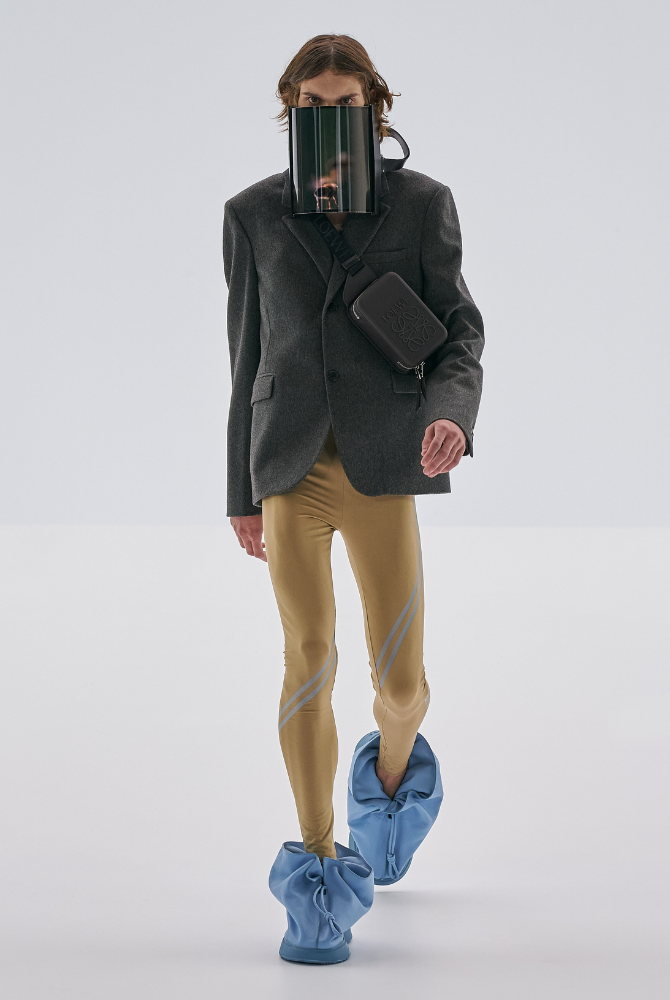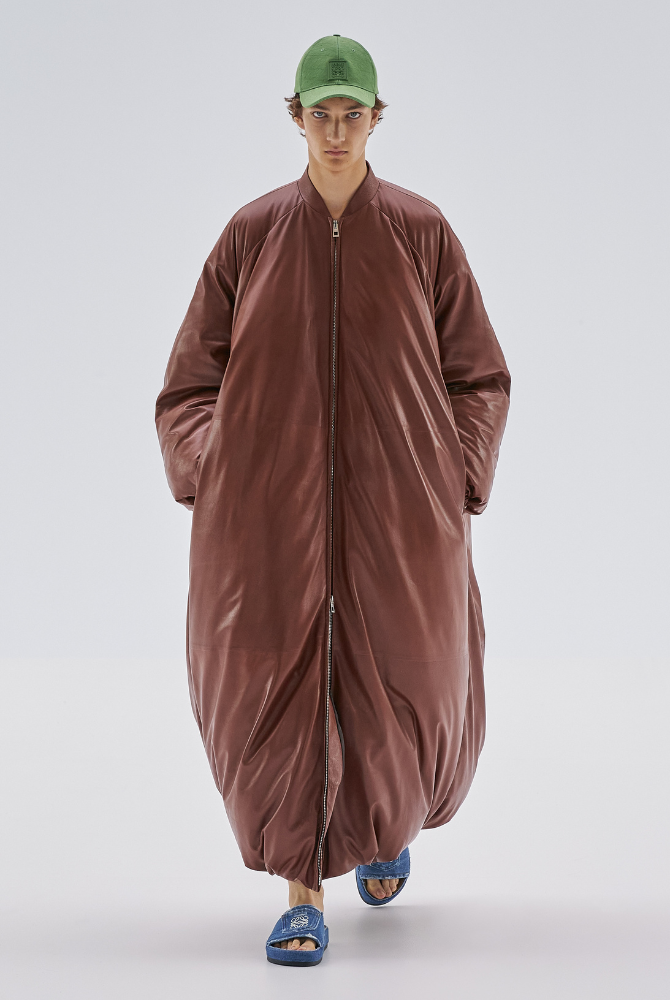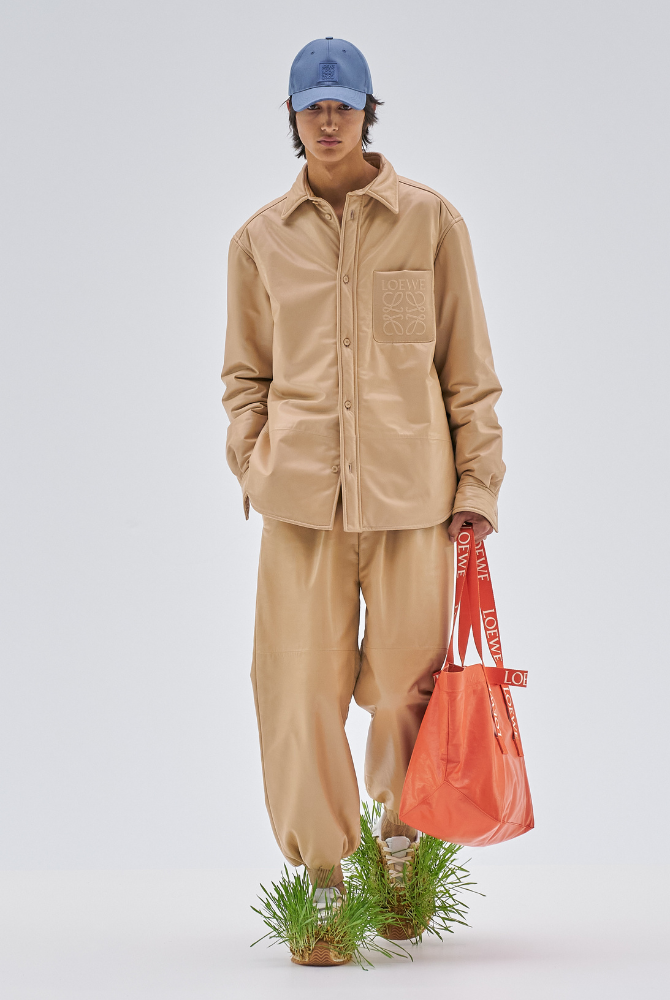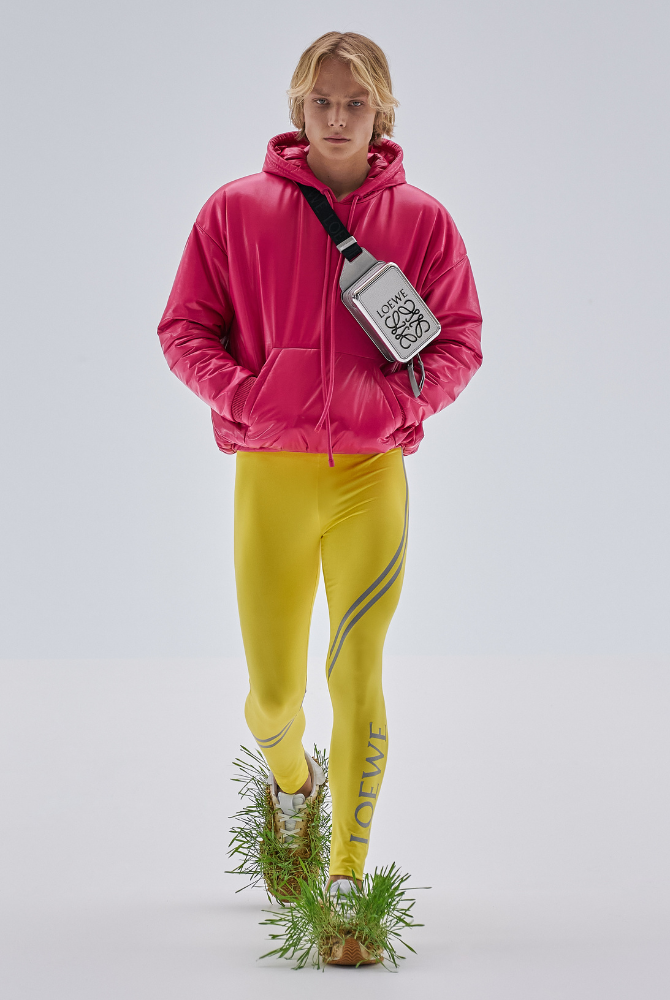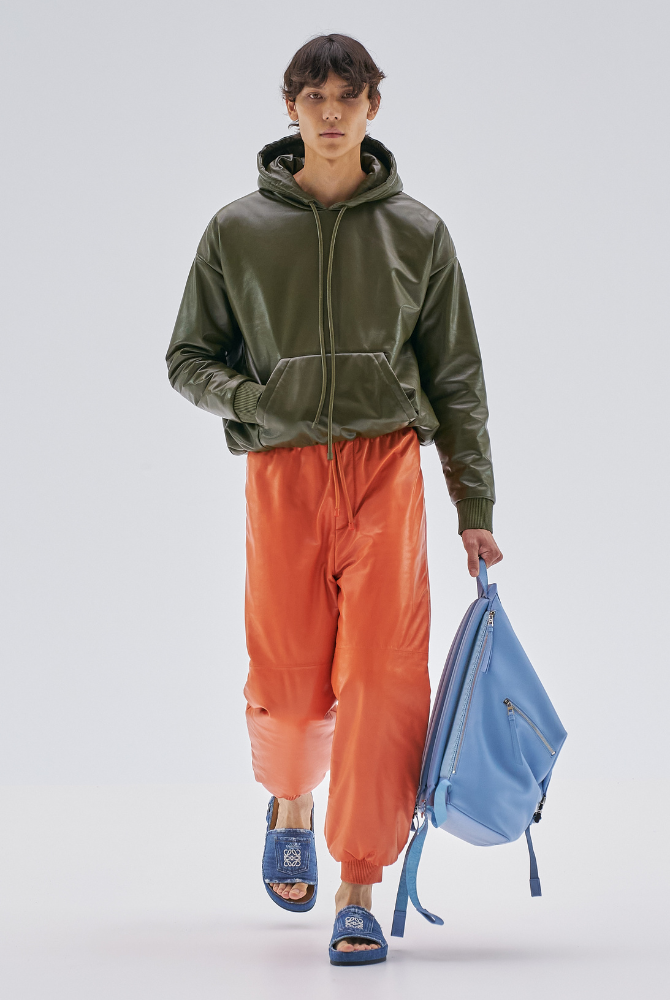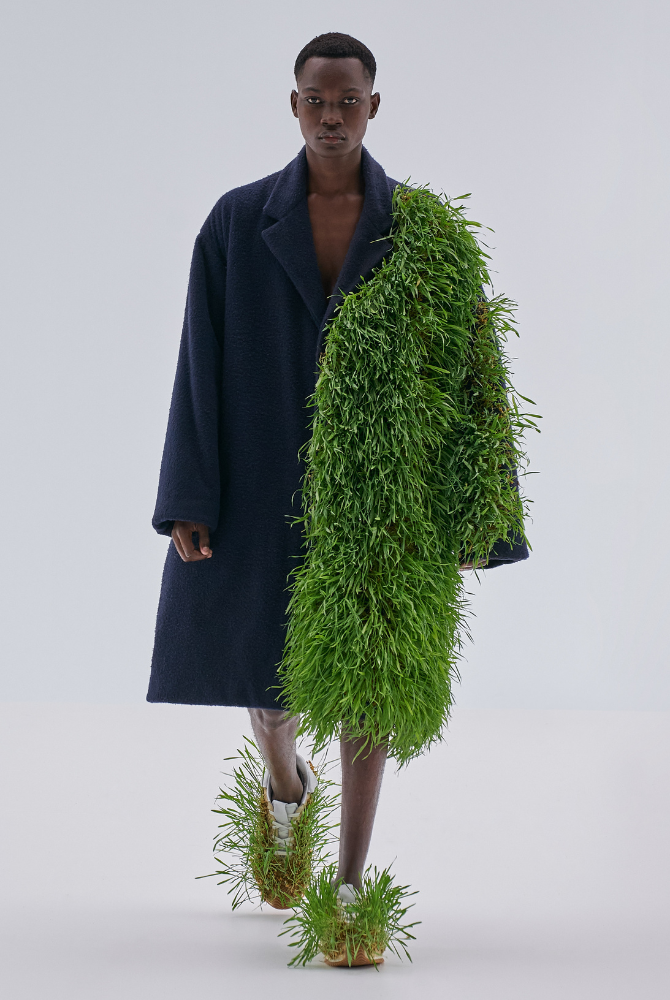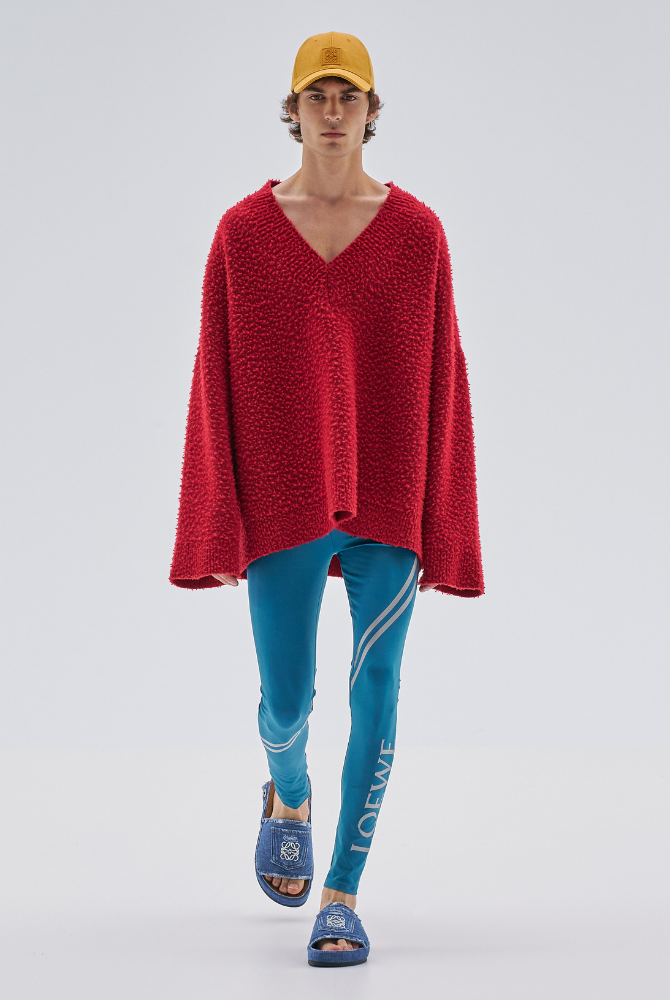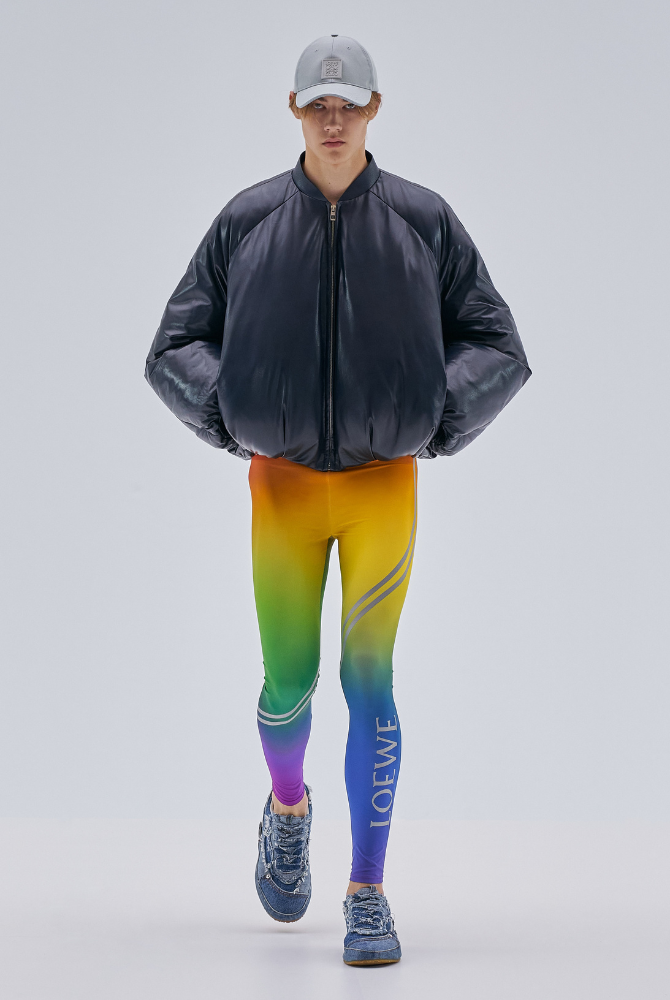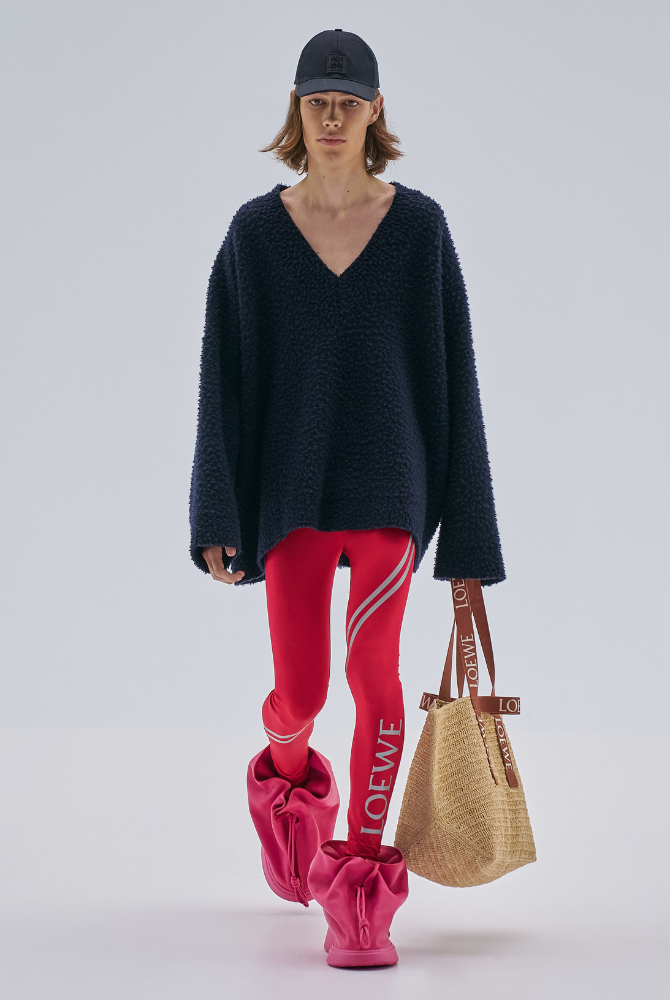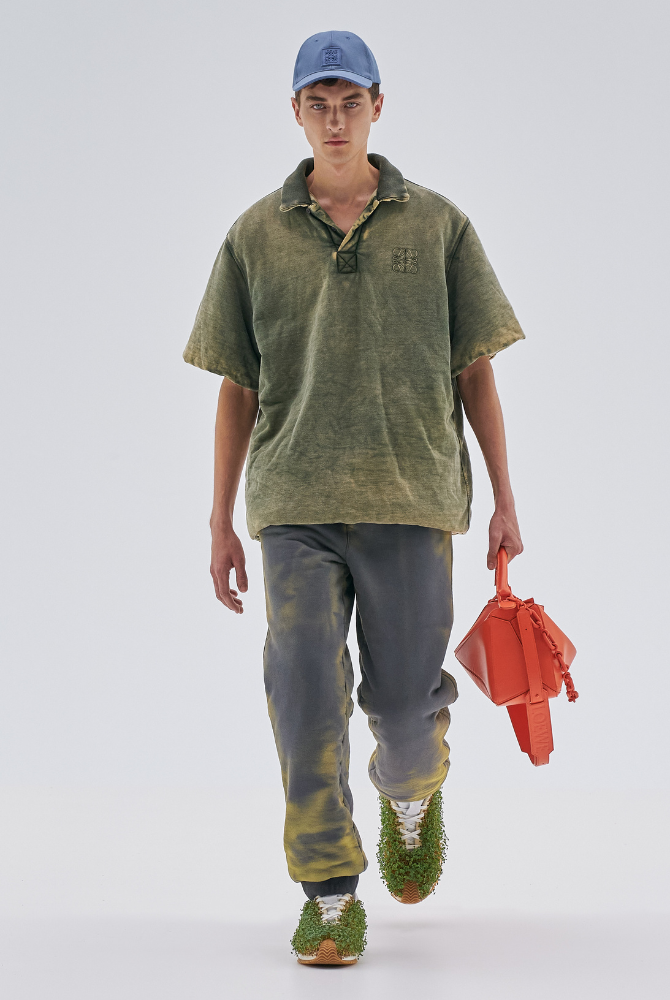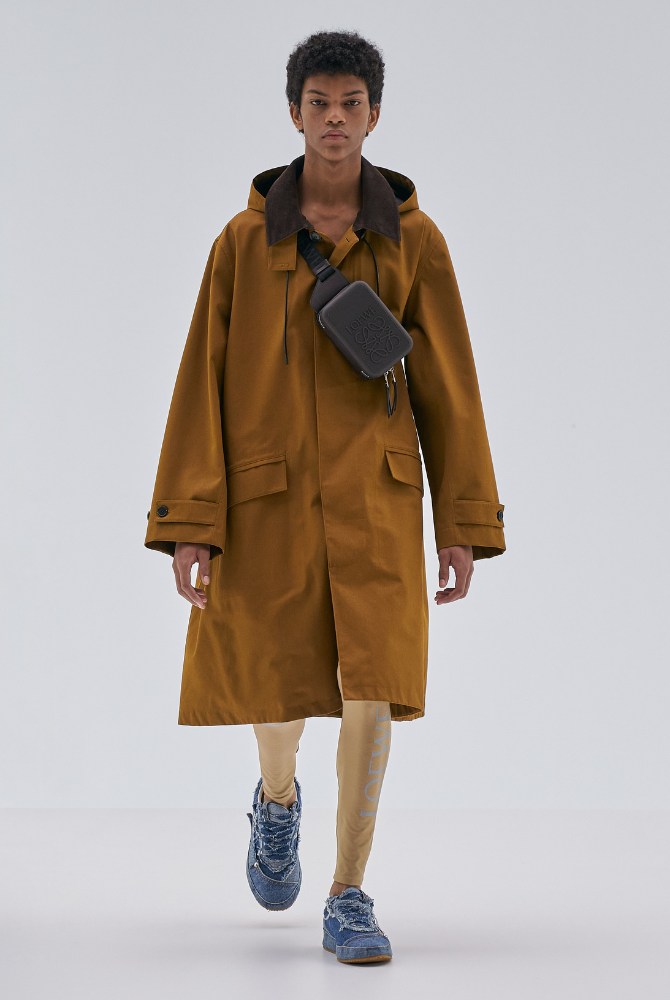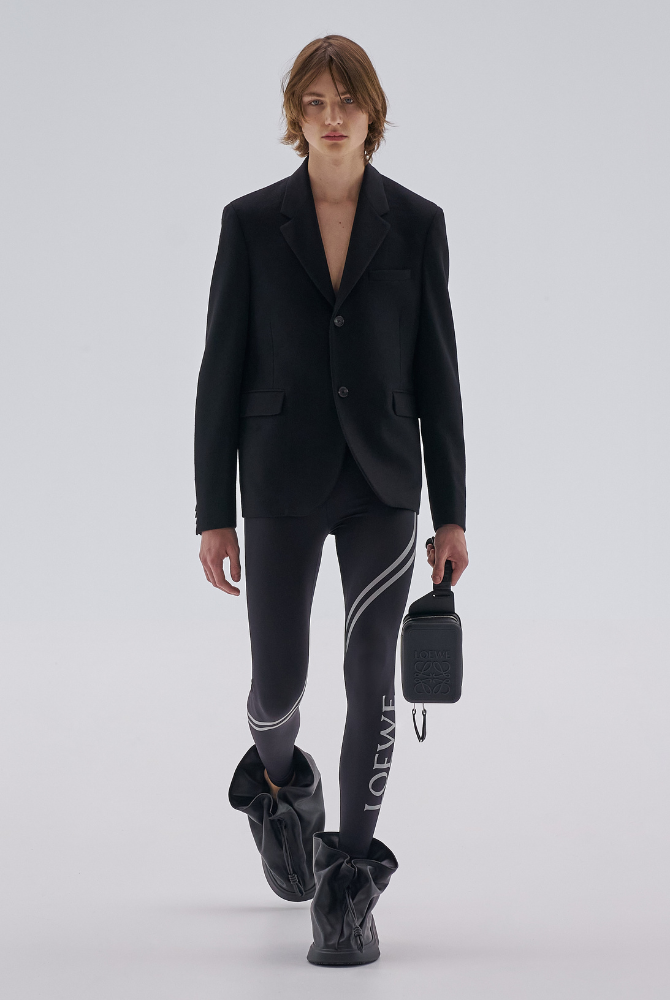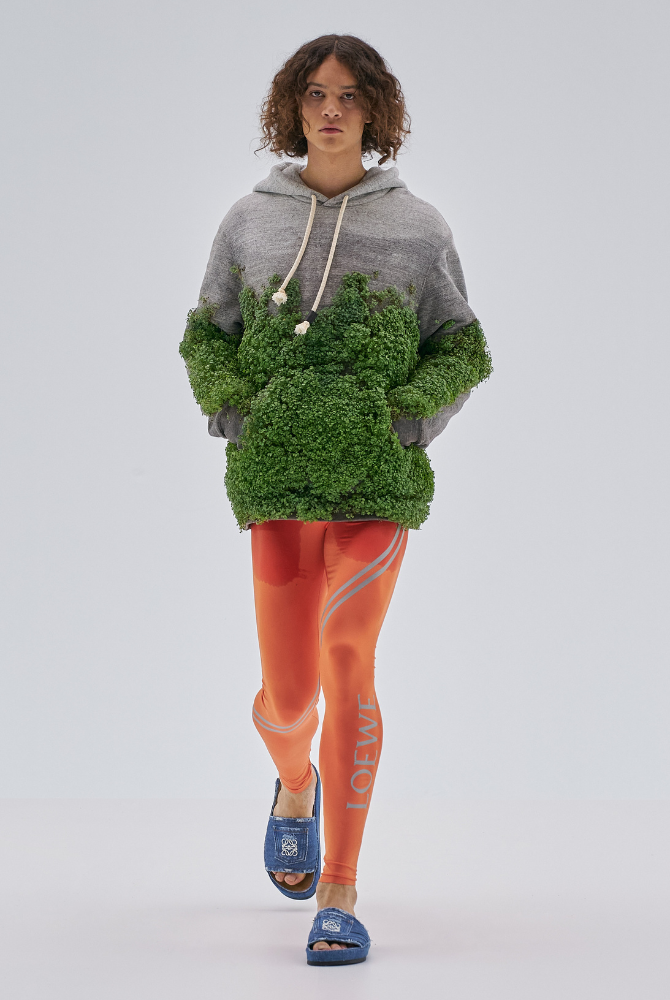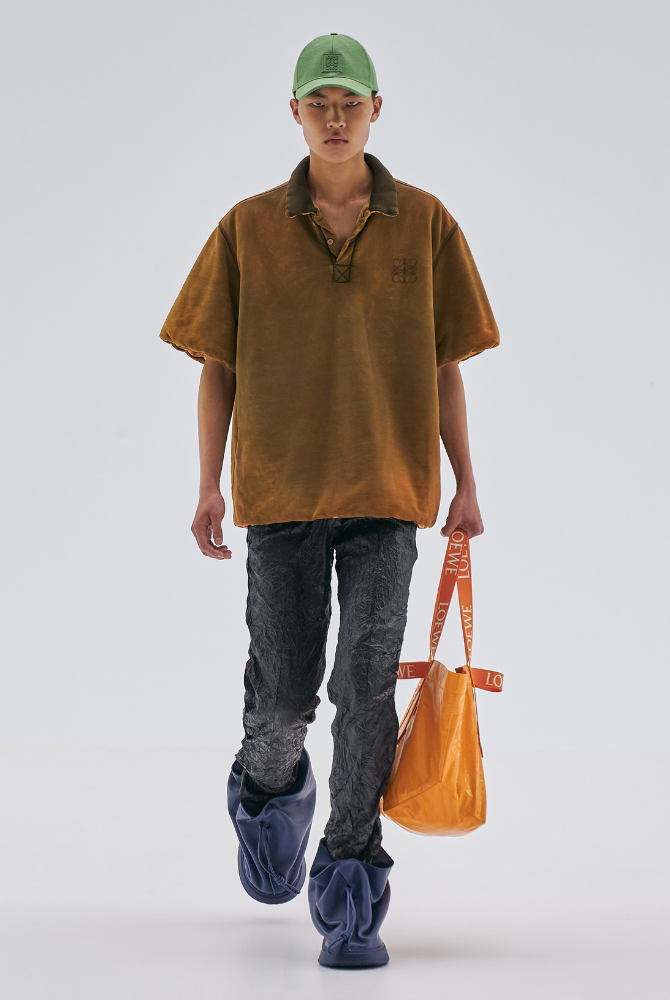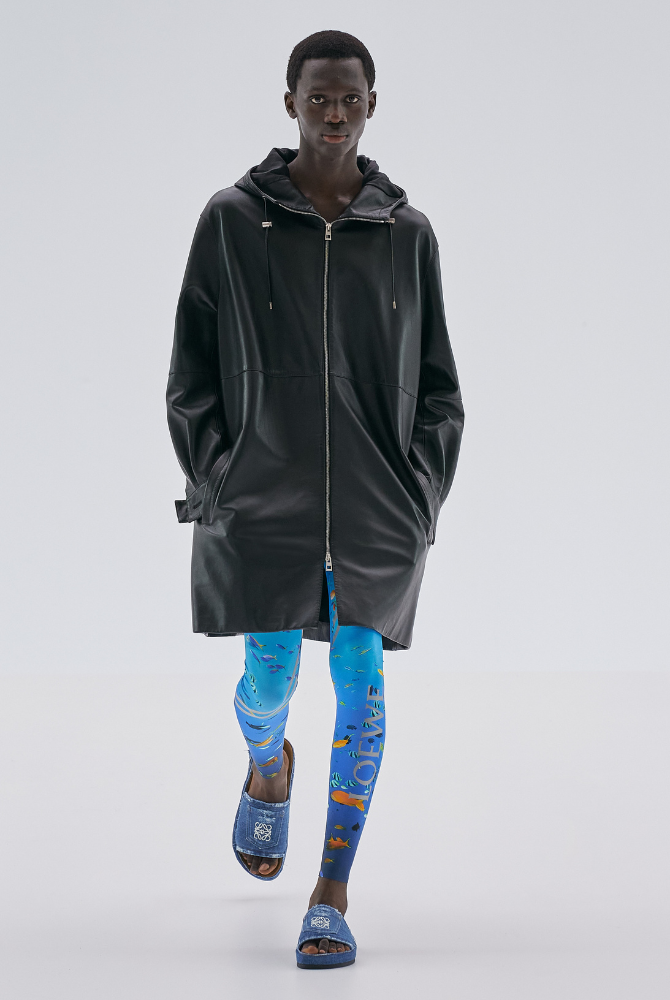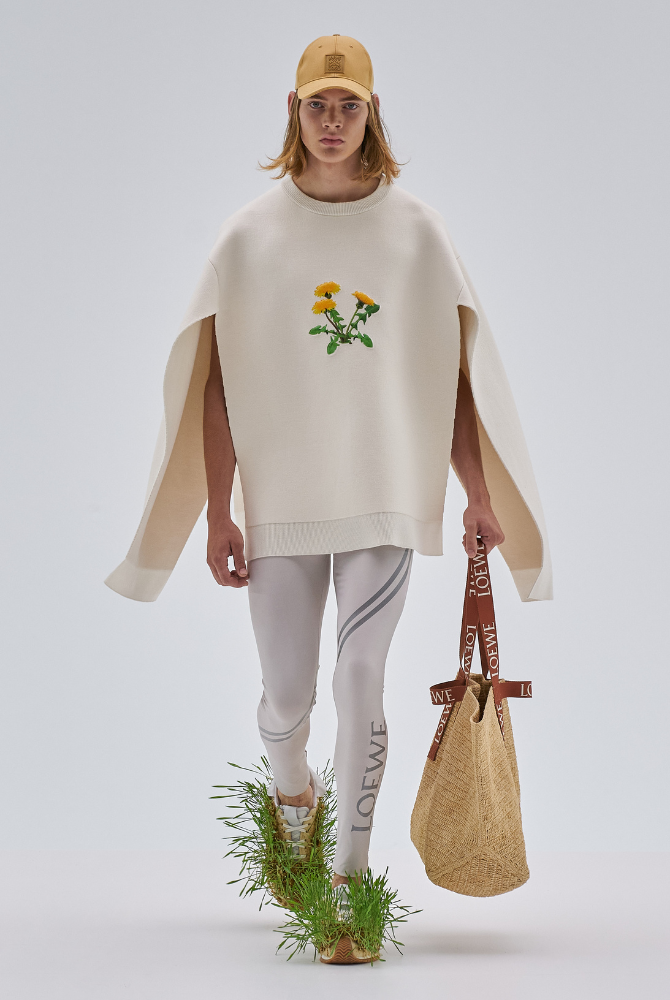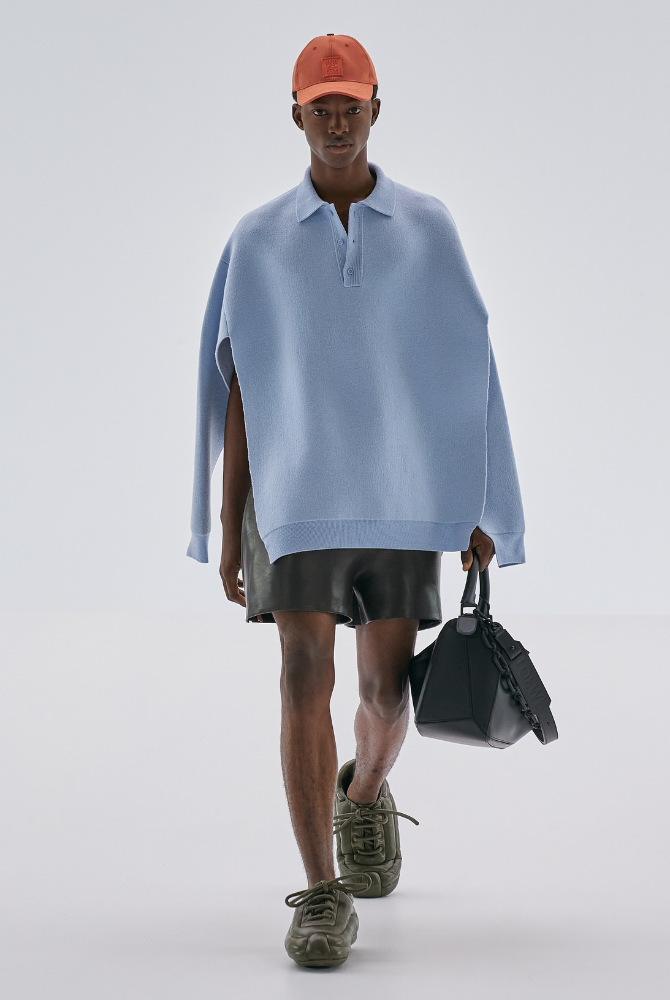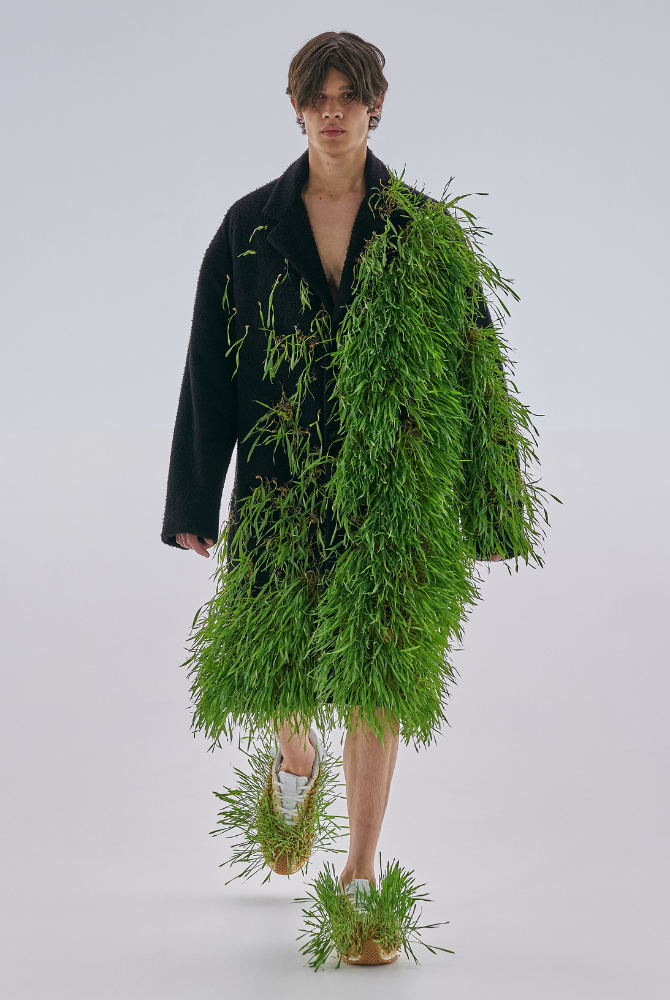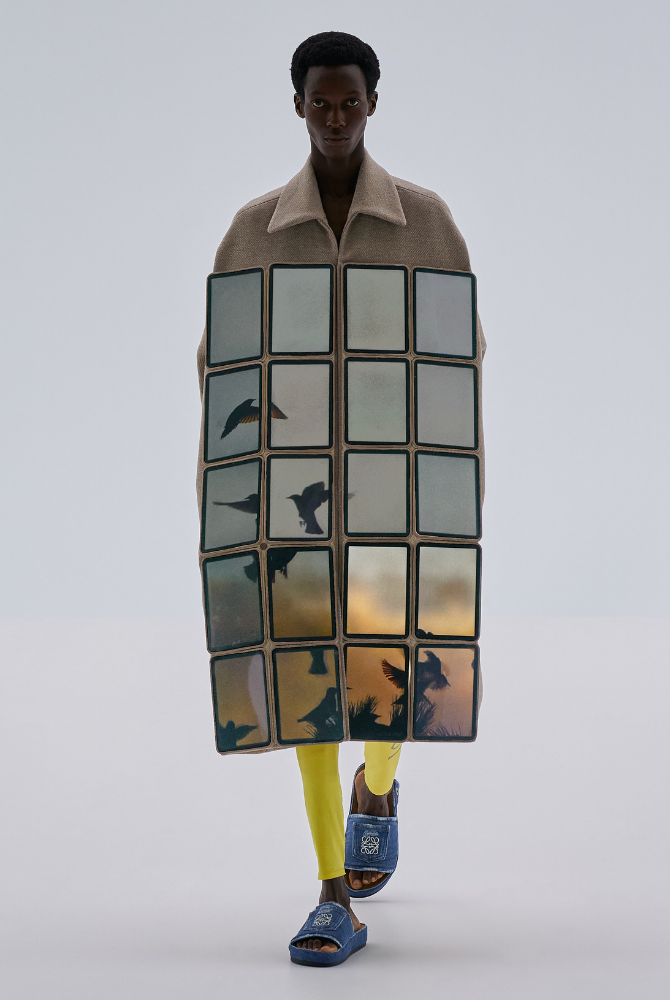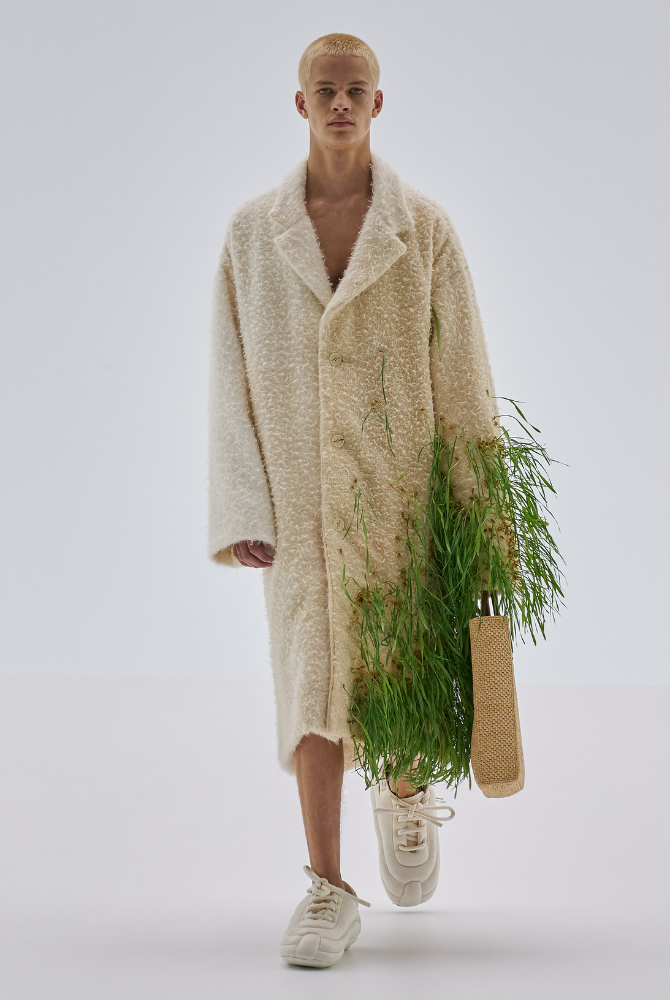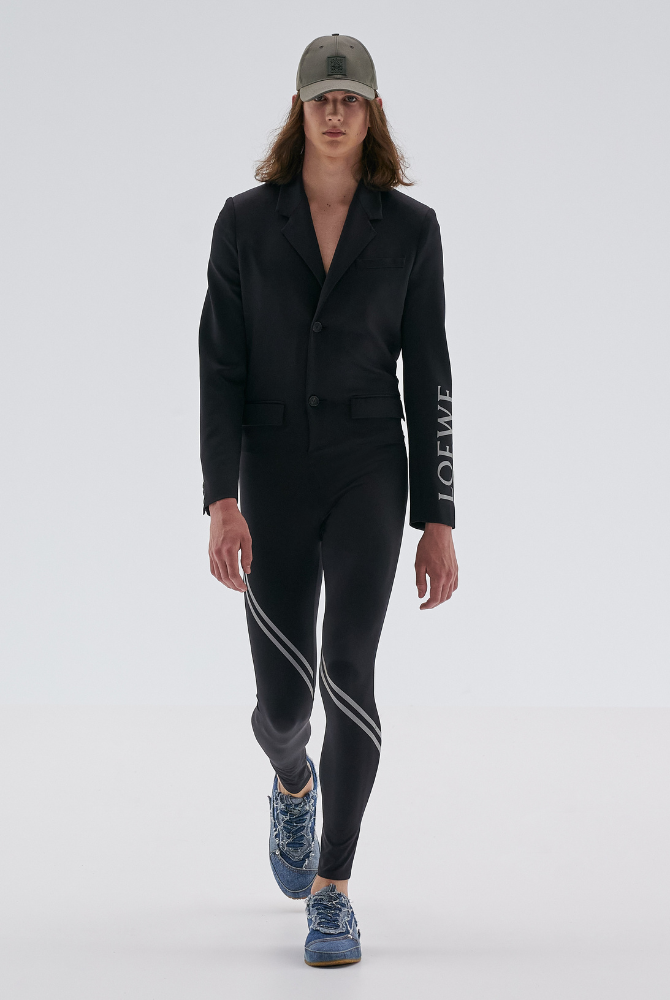 ALSO READ: CELINE'S DYSFUNCTIONAL BAUHAUS IN PARIS.