Prada
The Italian luxury fashion house took its Spring/Summer '22 collection to the beach (literally) with a collection that carried a complete wardrobe fit for travelling – think bucket hats, short shorts, tank tops, printed hoodies and accessories that we could see ourselves flaunting over the season, and proudly.
The looks were juxtaposed with a slew of suit jackets, ponchos, black socks, boots or chunky brogues, but still resulted in an uncanny summer escape.
Filmed in Milan at the Fondazione Prada's Deposito, as well as in Sardinia, the show represented a transition between a tunnel, an urban space, and the sea.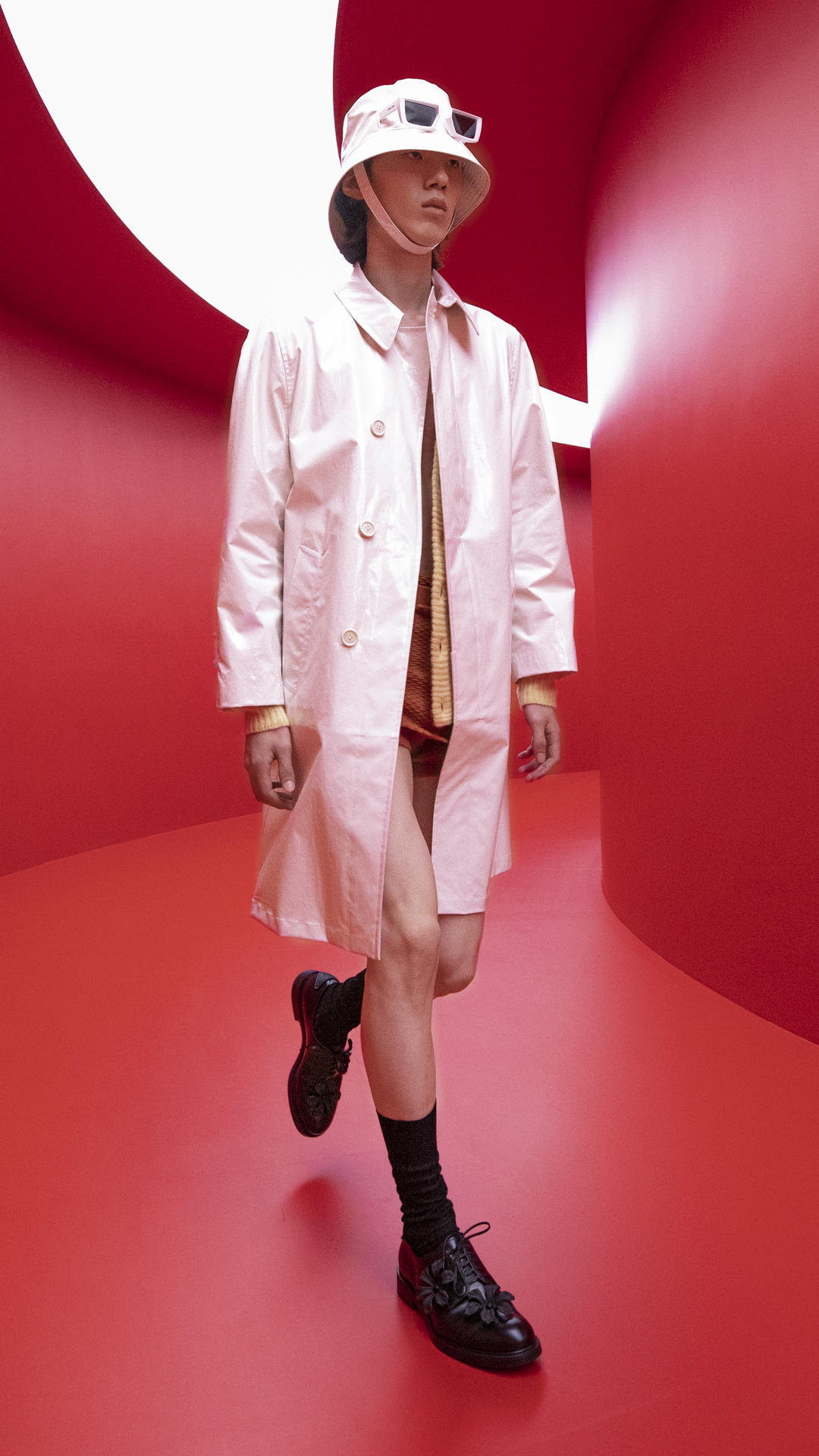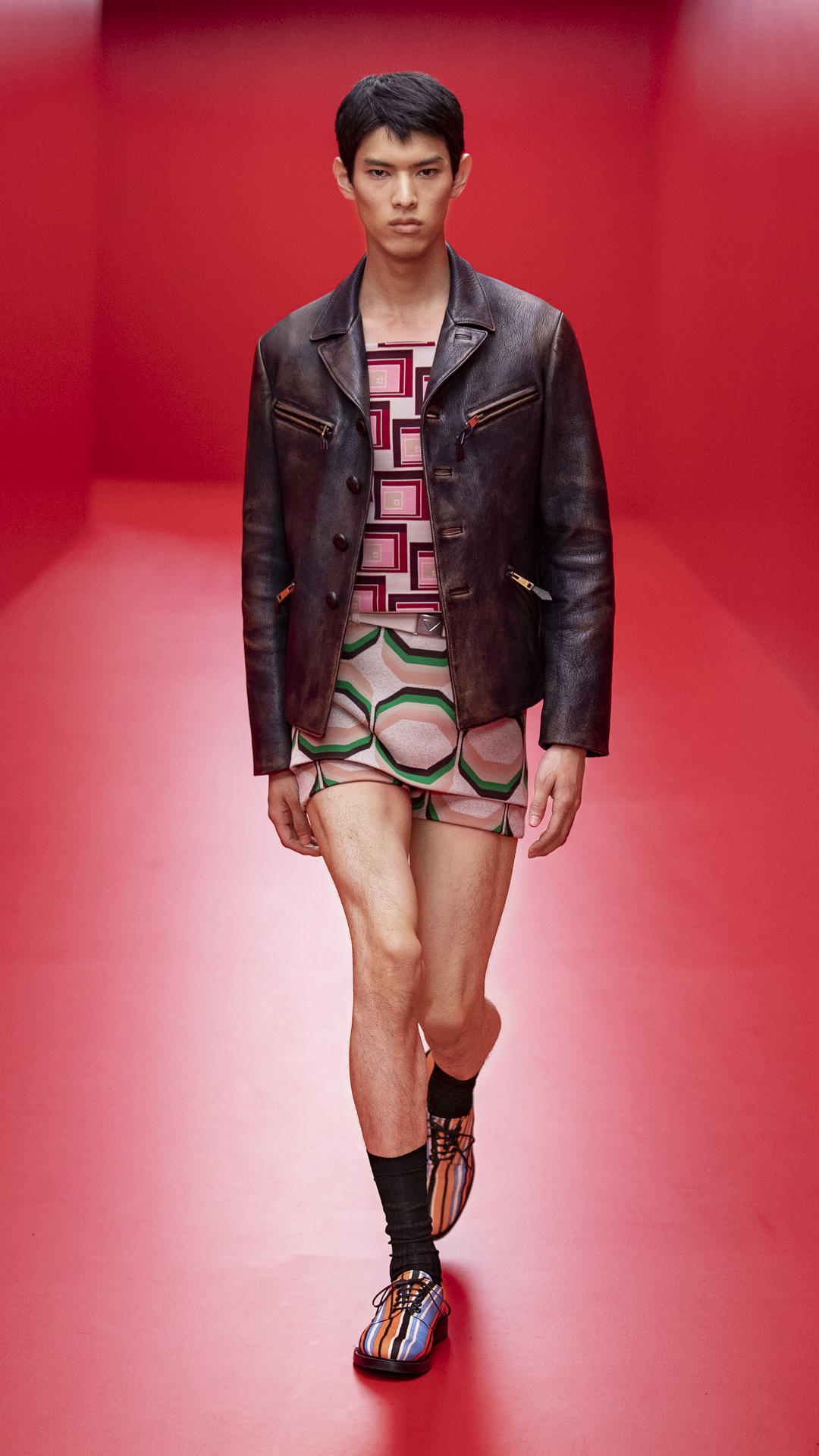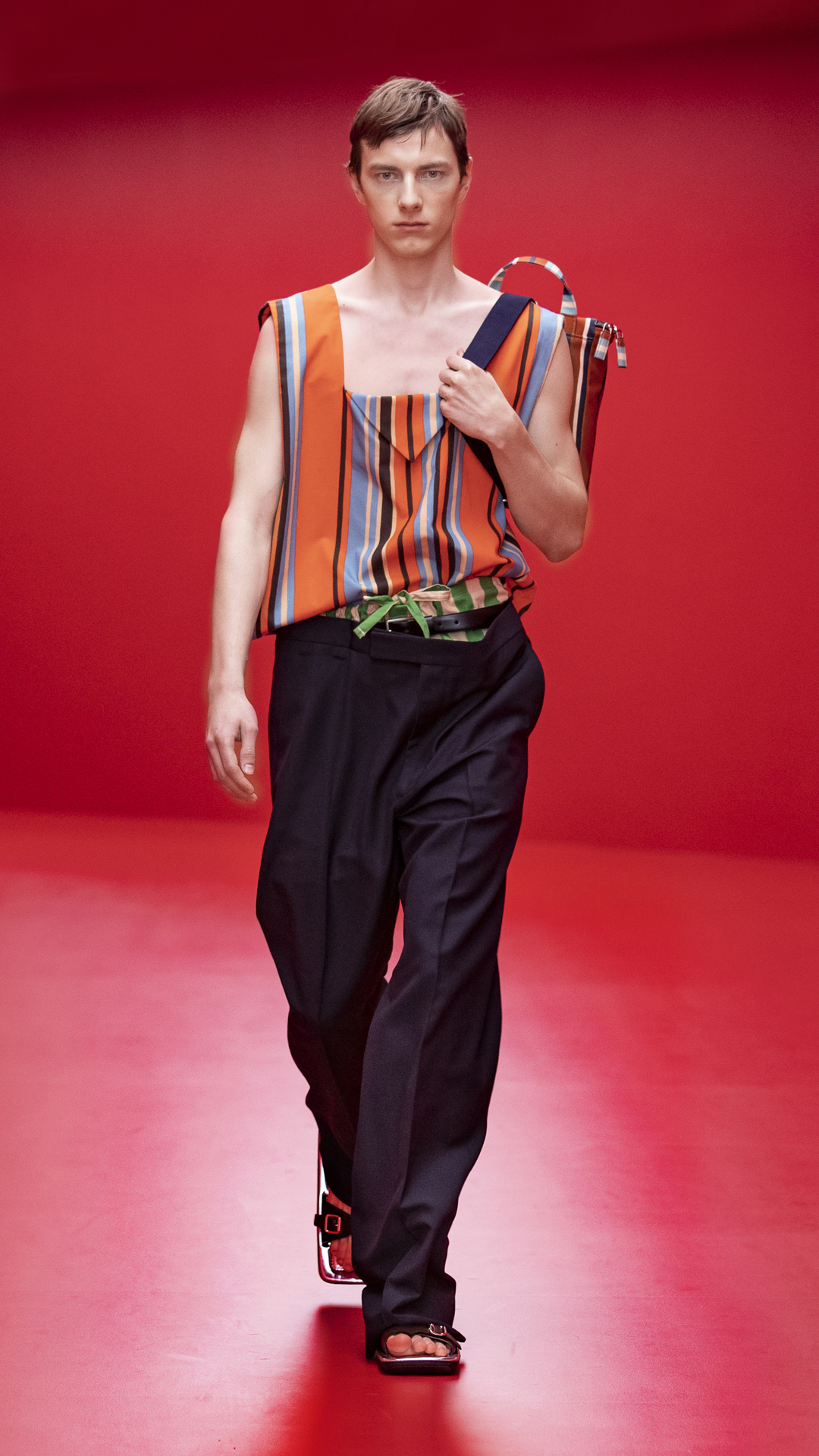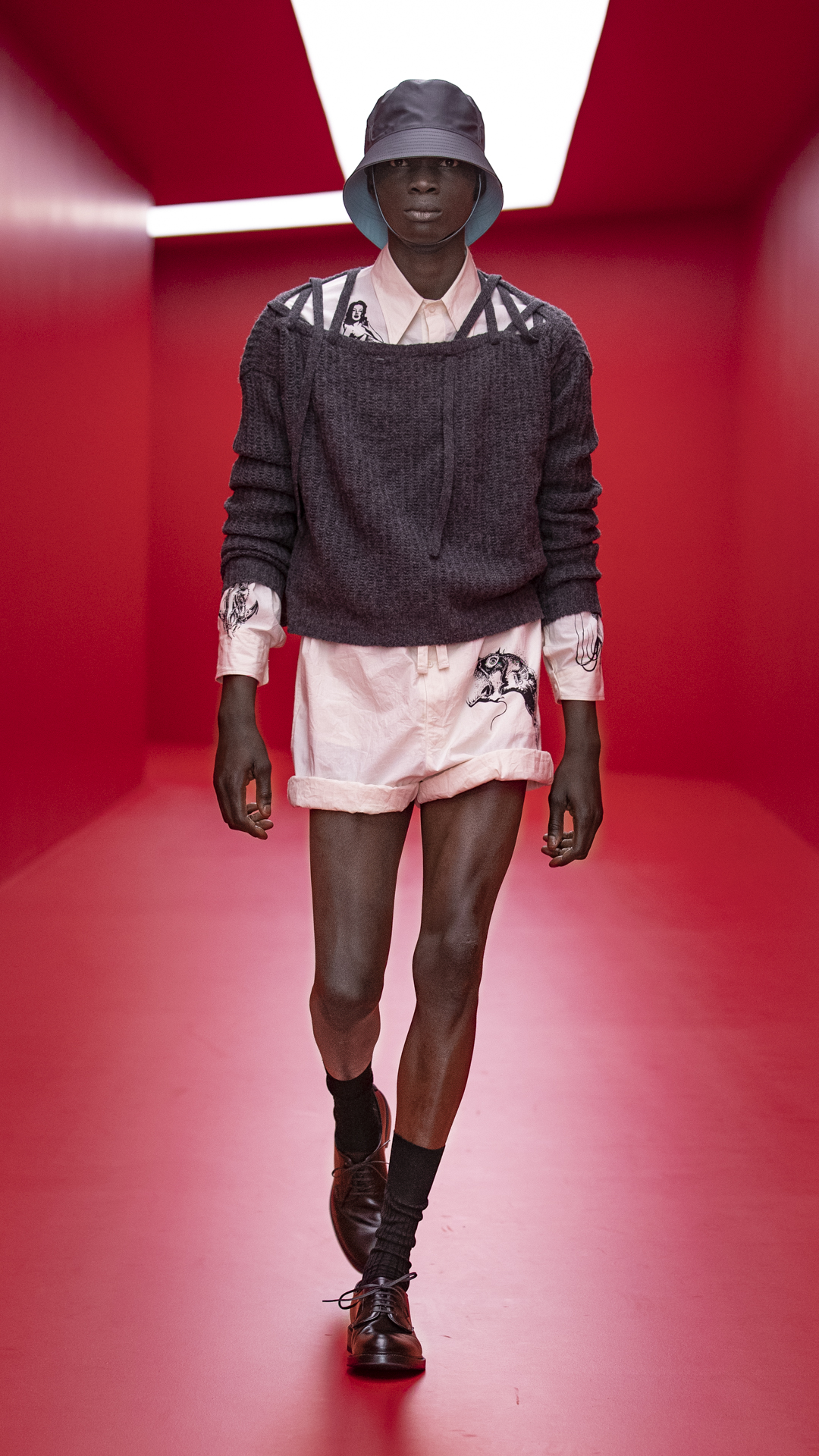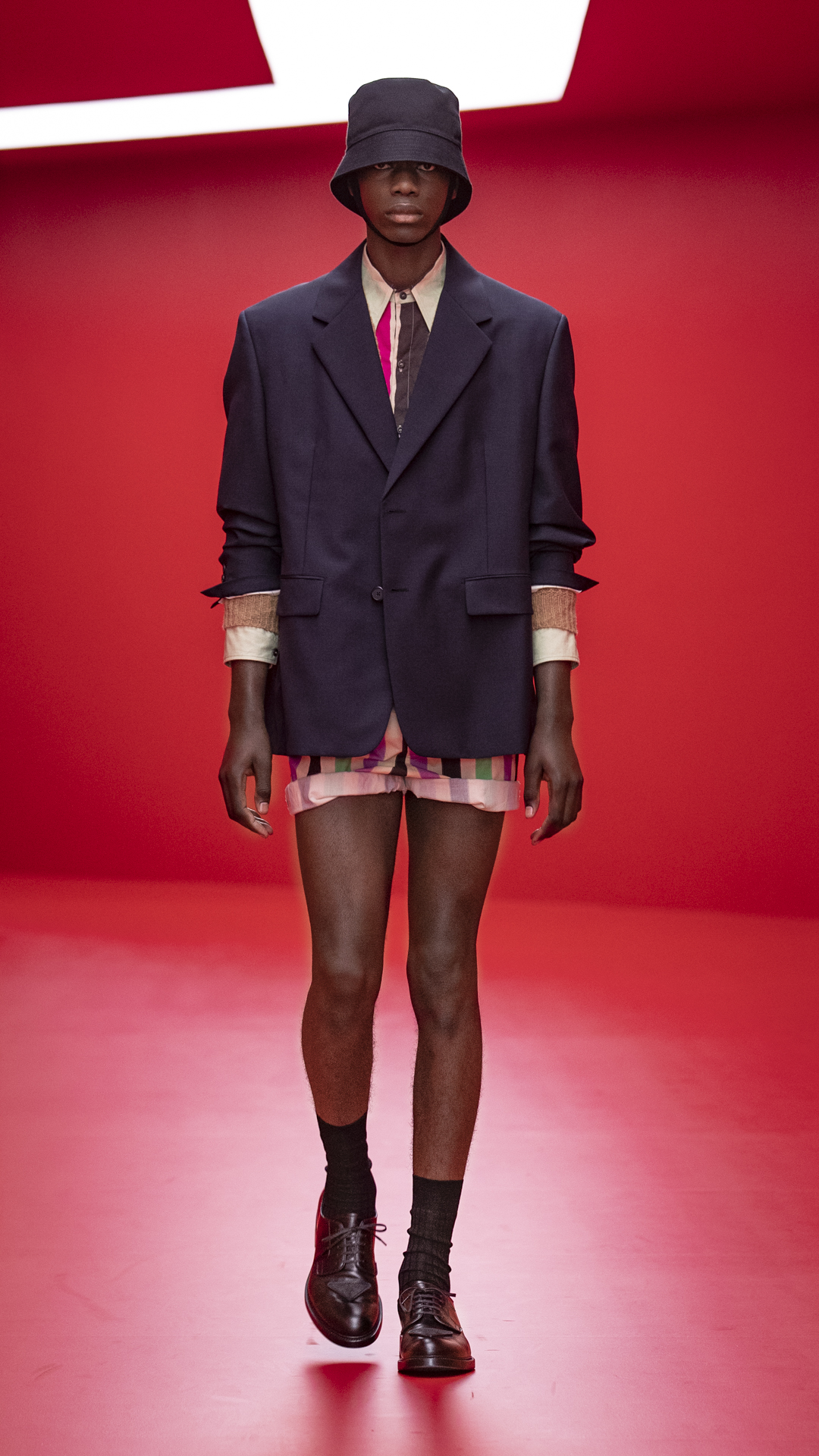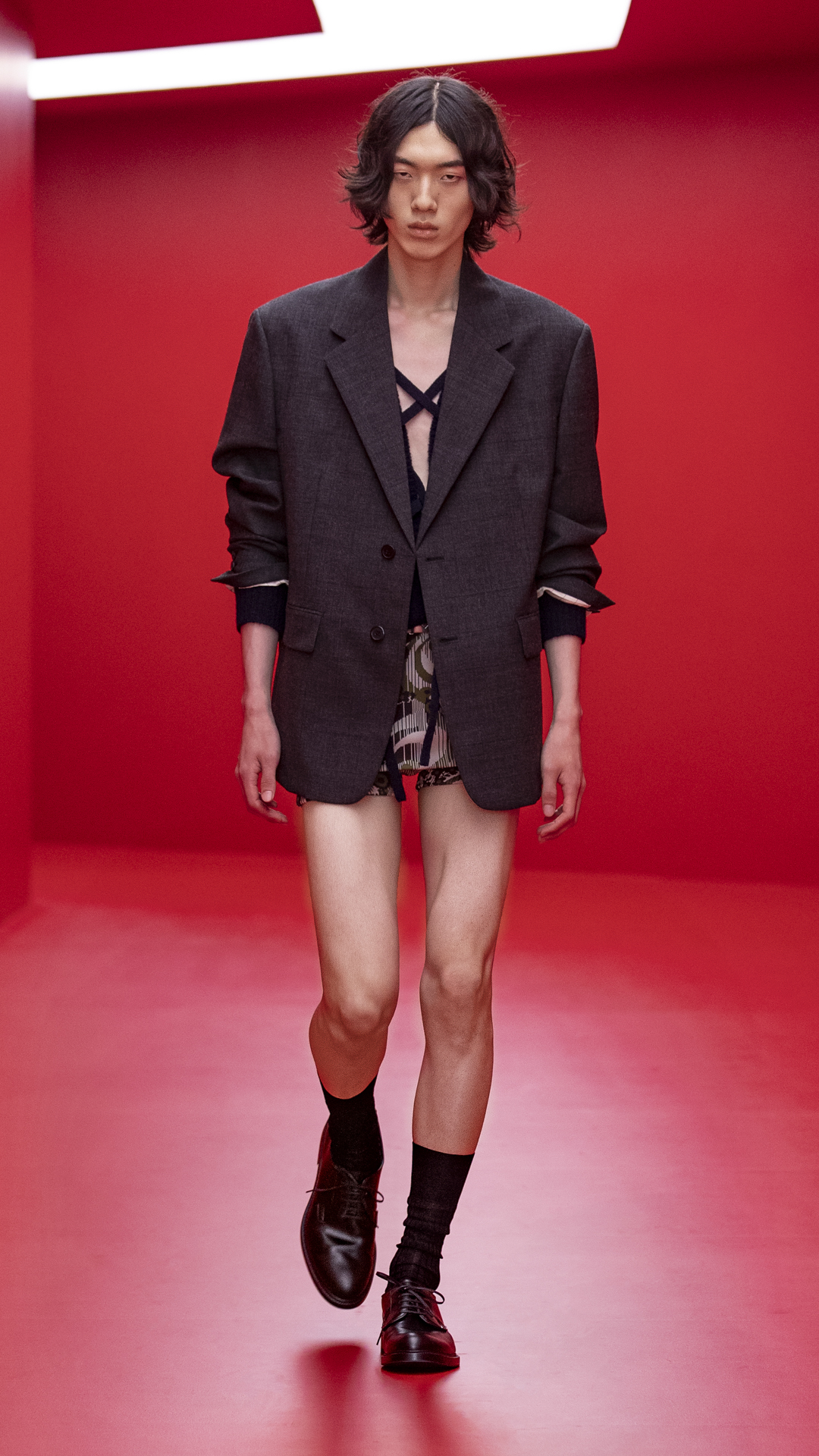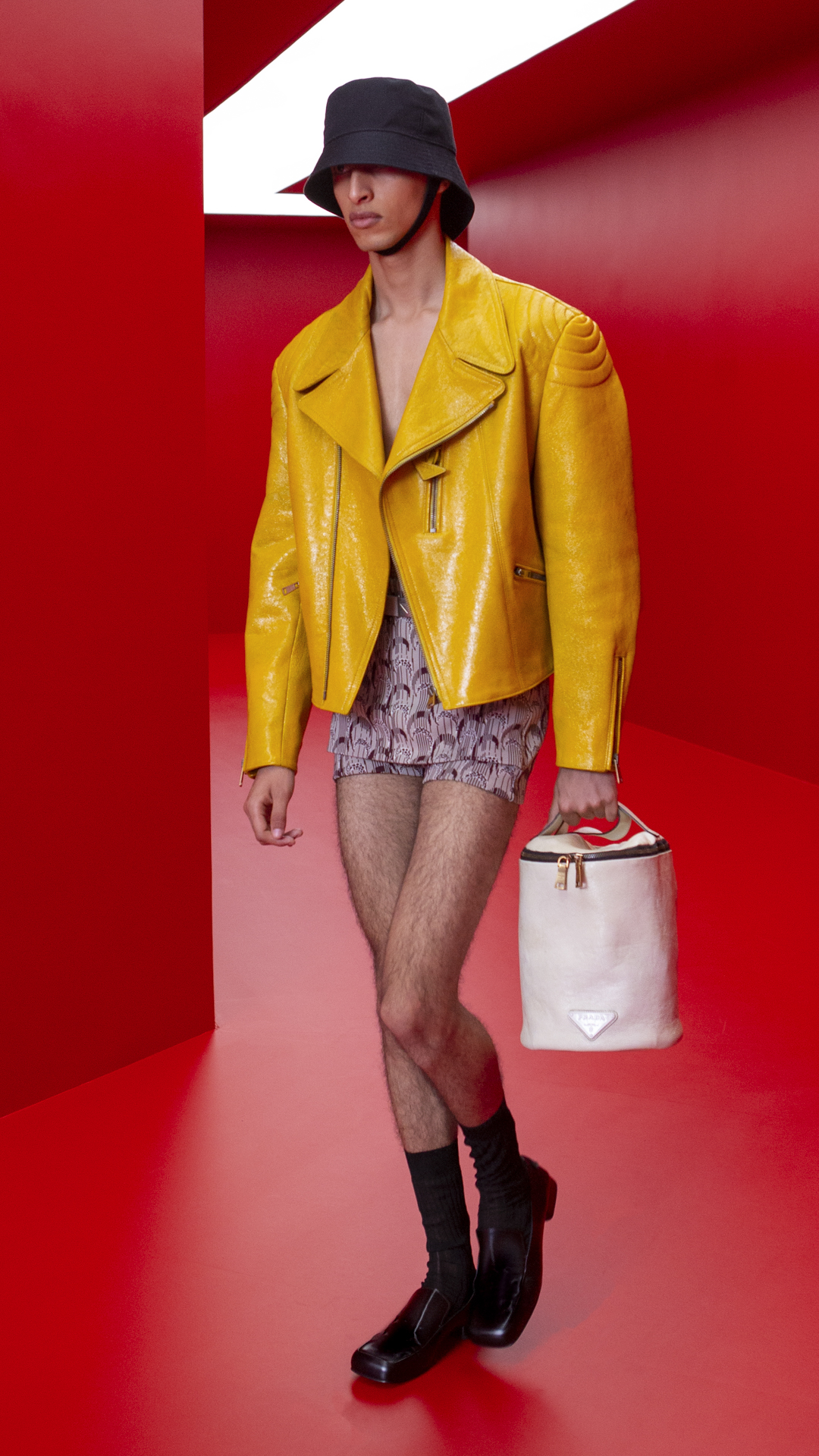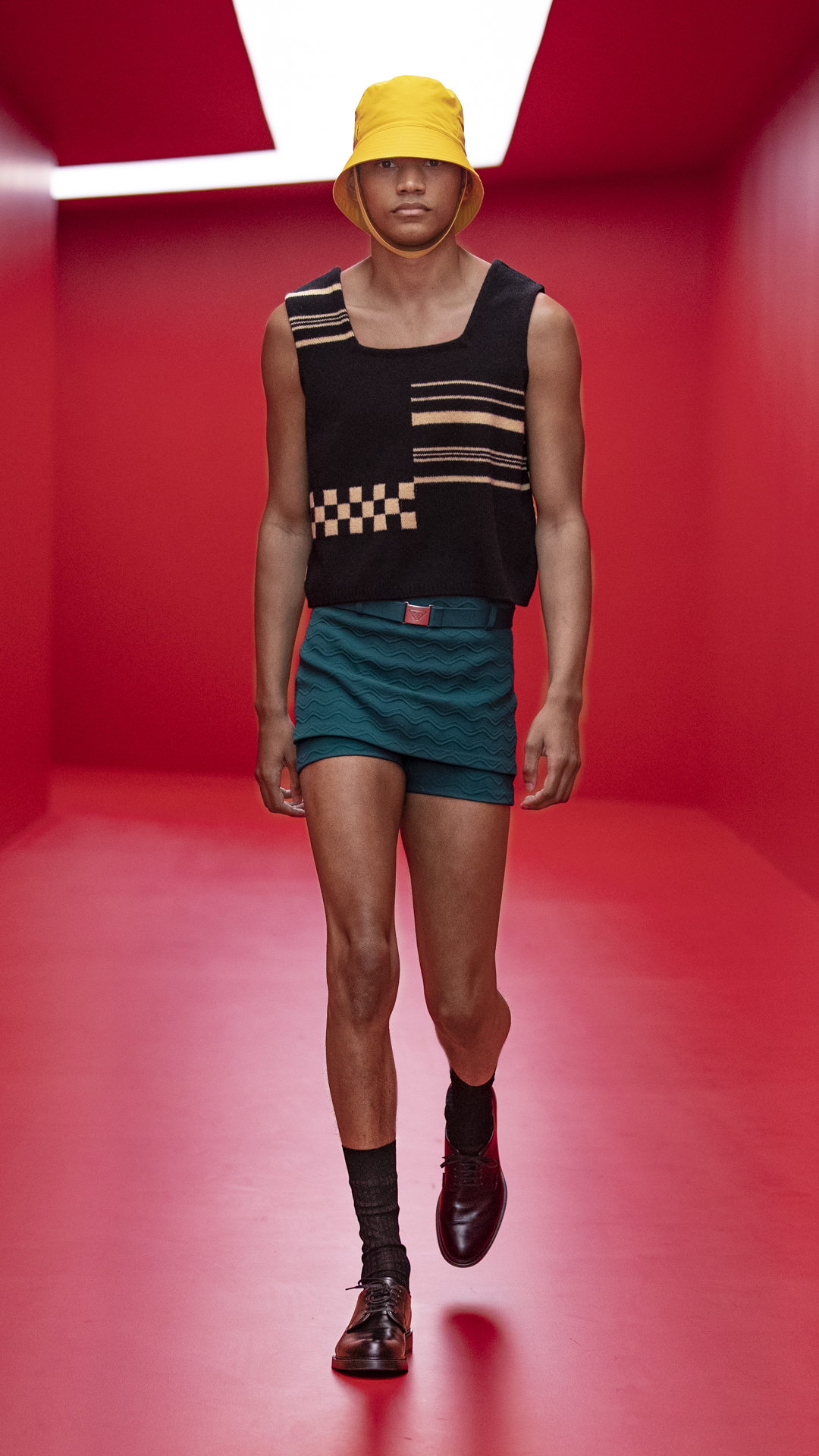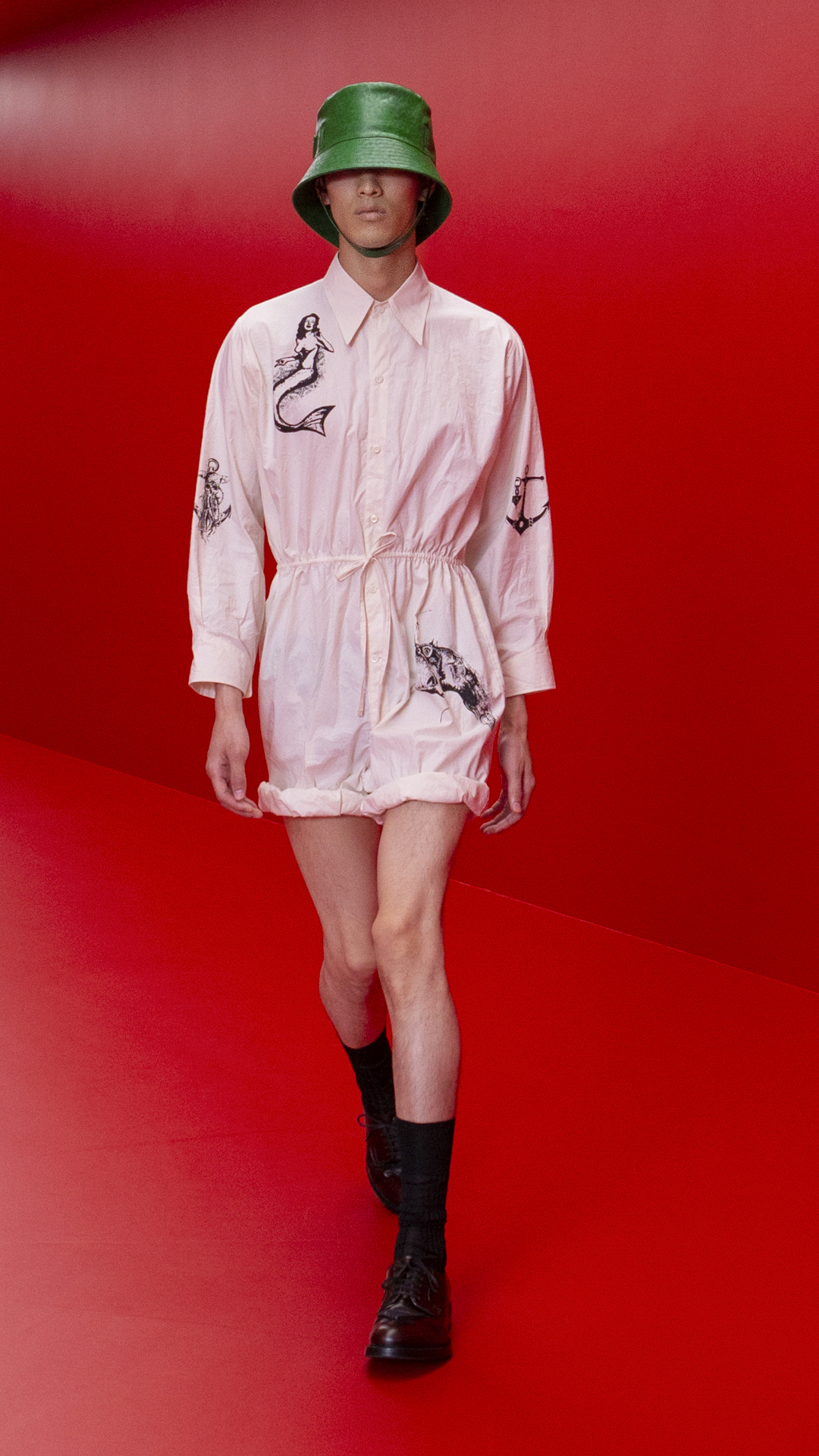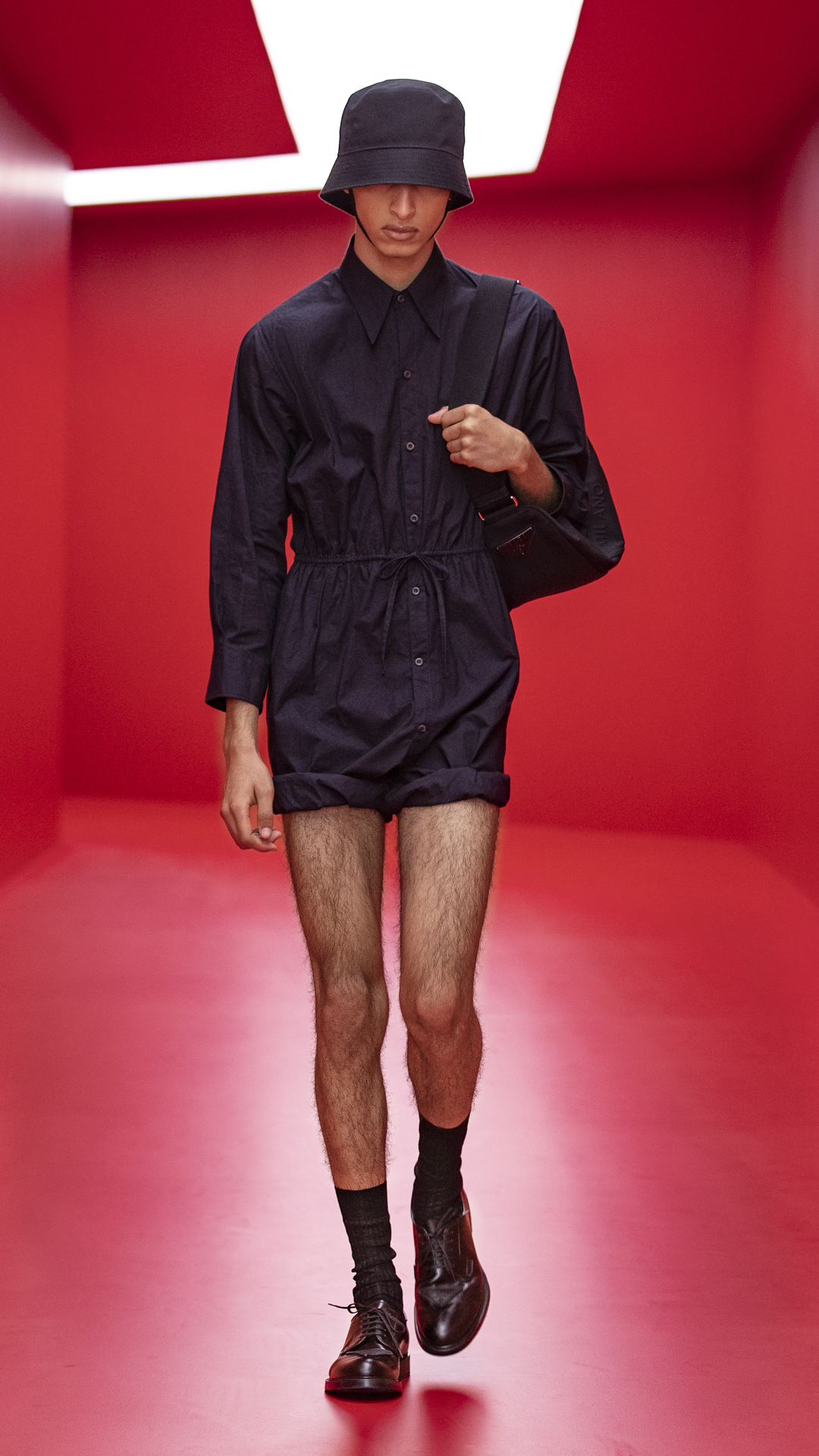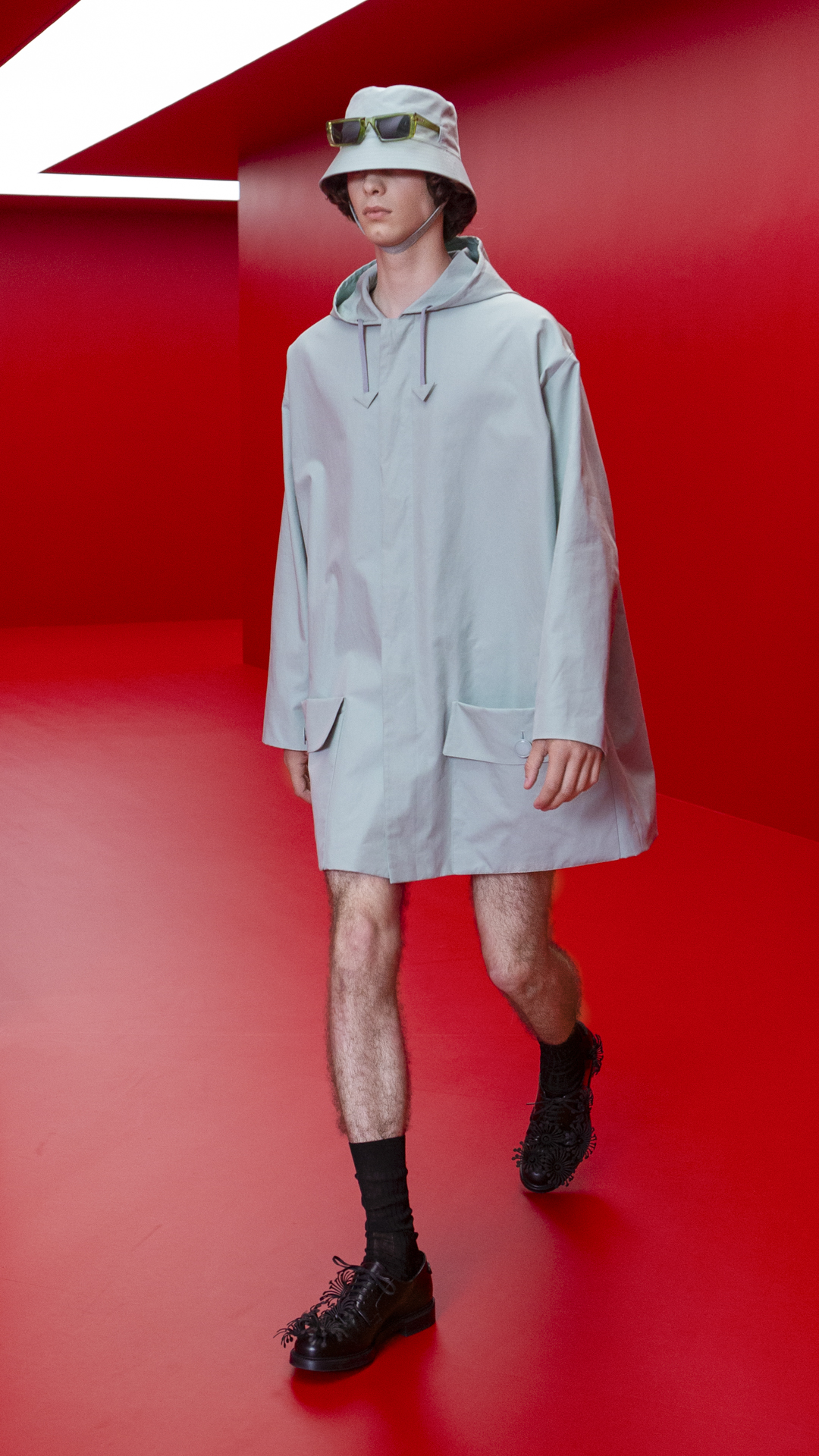 Louis Vuitton
There was plenty to say about Virgil Abloh's new Louis Vuitton collection. Integrating elements from specific sports, martial arts and subcultural dress codes, the Maison's Spring/Summer '22 collection stood out during Paris Fashion Week with monochrome looks and pieces that represented the bridge between pop culture and fashion.
The collection was the result of Abloh's vision, one that was centred on a father and son united by loss and crossing into a dream world. On their path, whether they encounter winning through the woods or witnessing samurai combat, they're ready for whatever comes their way with hybridised tailoring, sportswear and streetwear silhouettes, as well as belted suits, crumpled top hats, baggy denim and rainbow leather bomber jackets.
Fans, of course, had their eyes locked on the amazing Nike Air Force 1 trainers. Fusing the trainer's classic codes with the insignia and materials of Louis Vuitton in homage to the hip-hop culture that shaped the designer, the sneakers will become available in 21 colourways.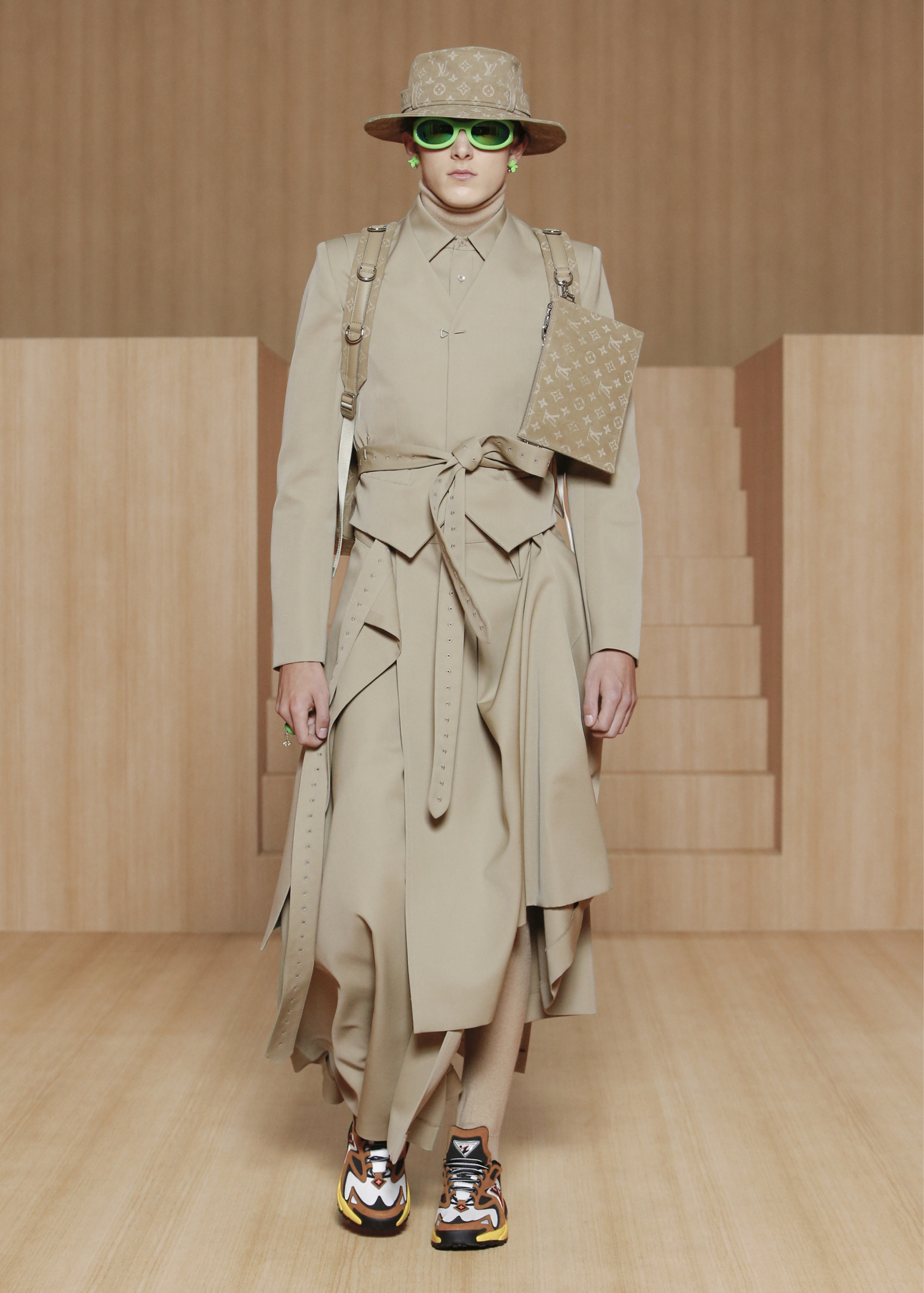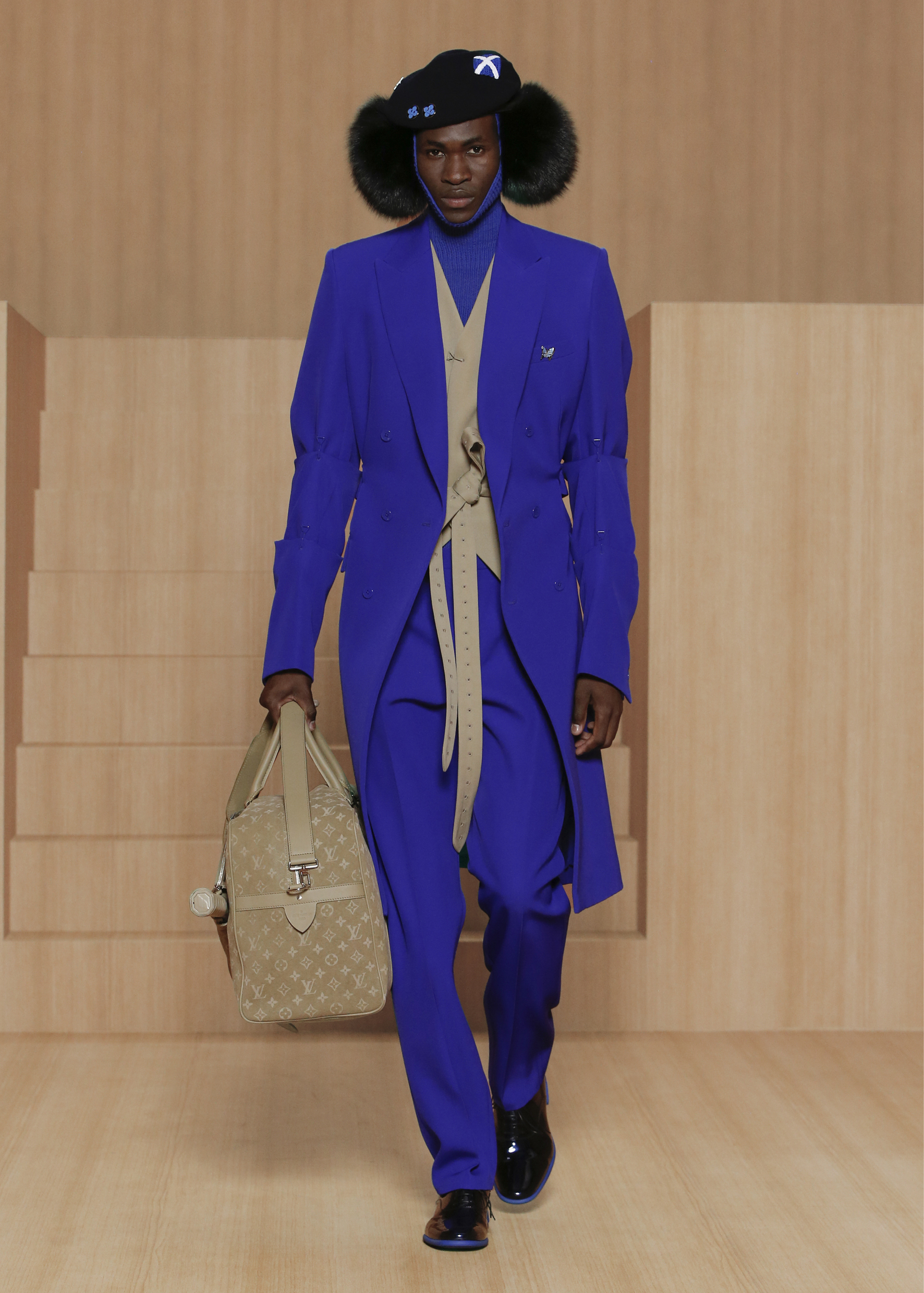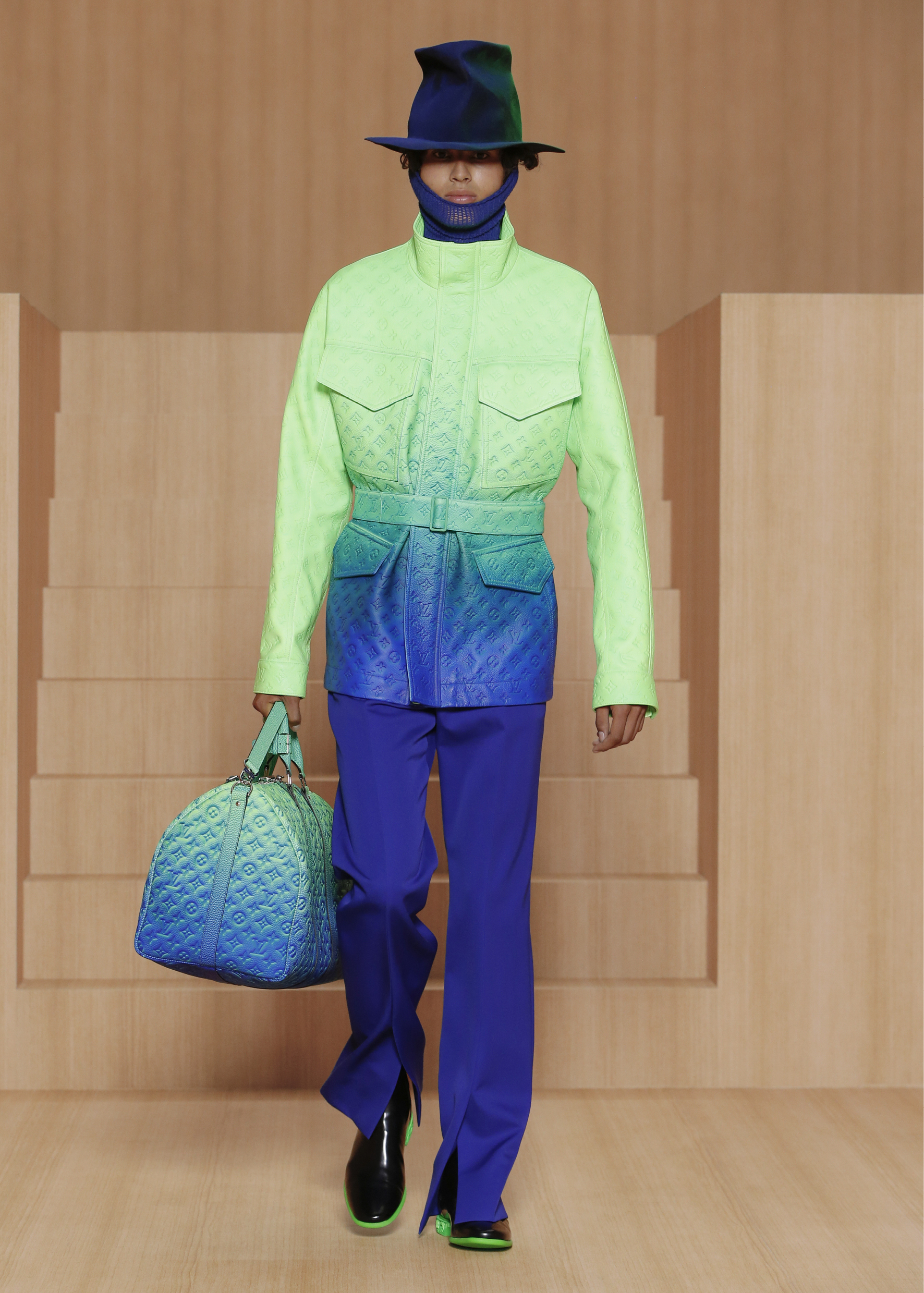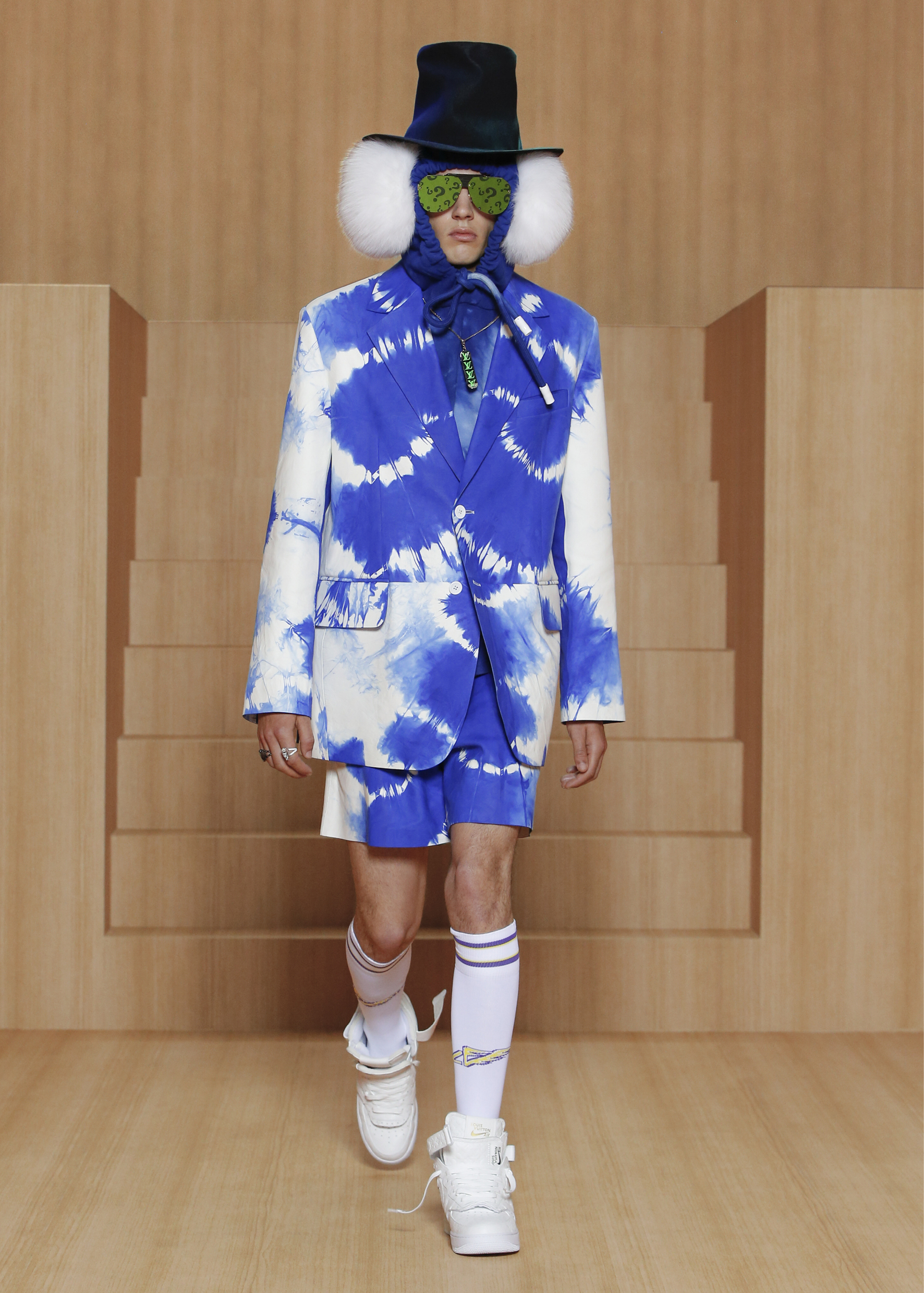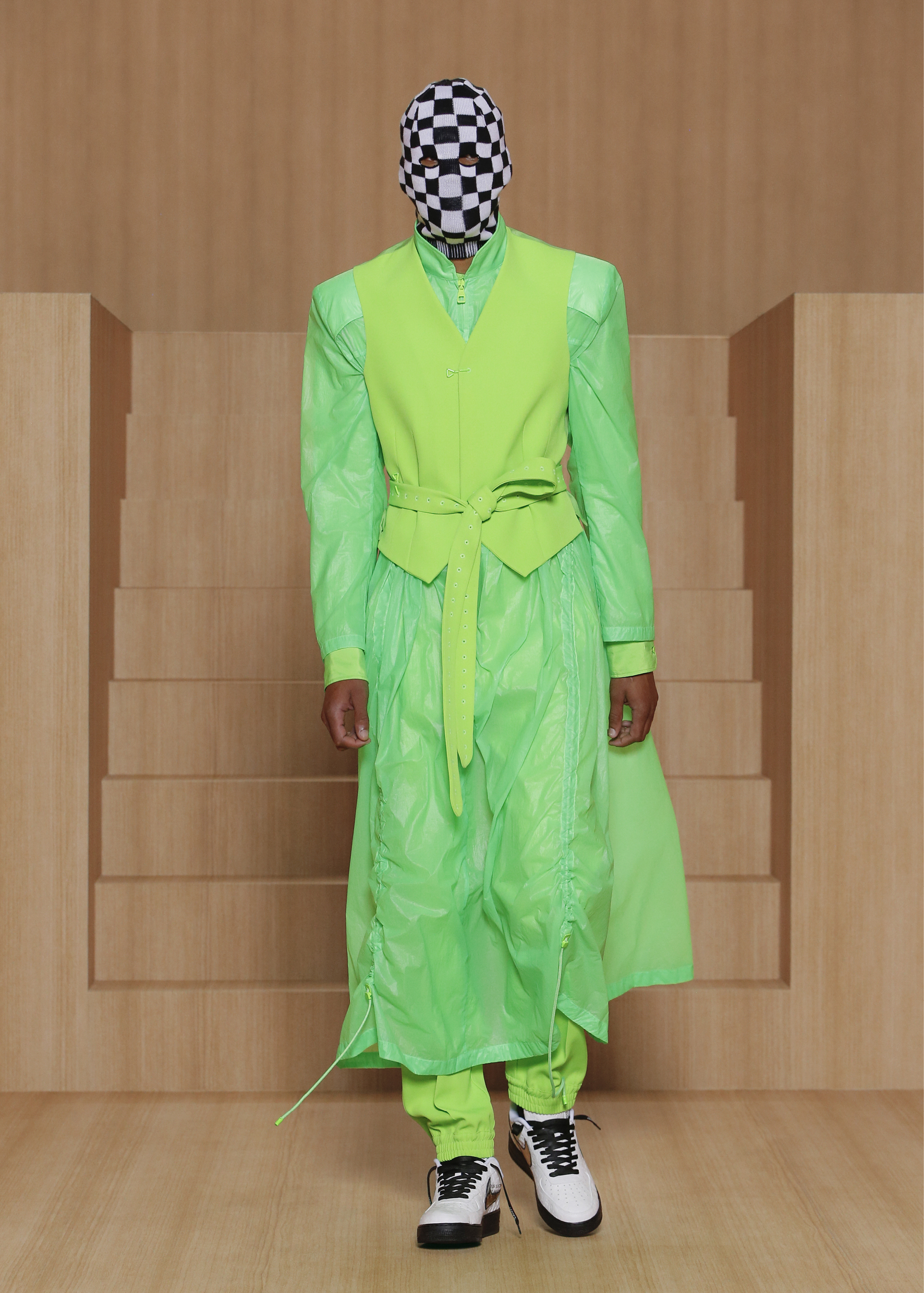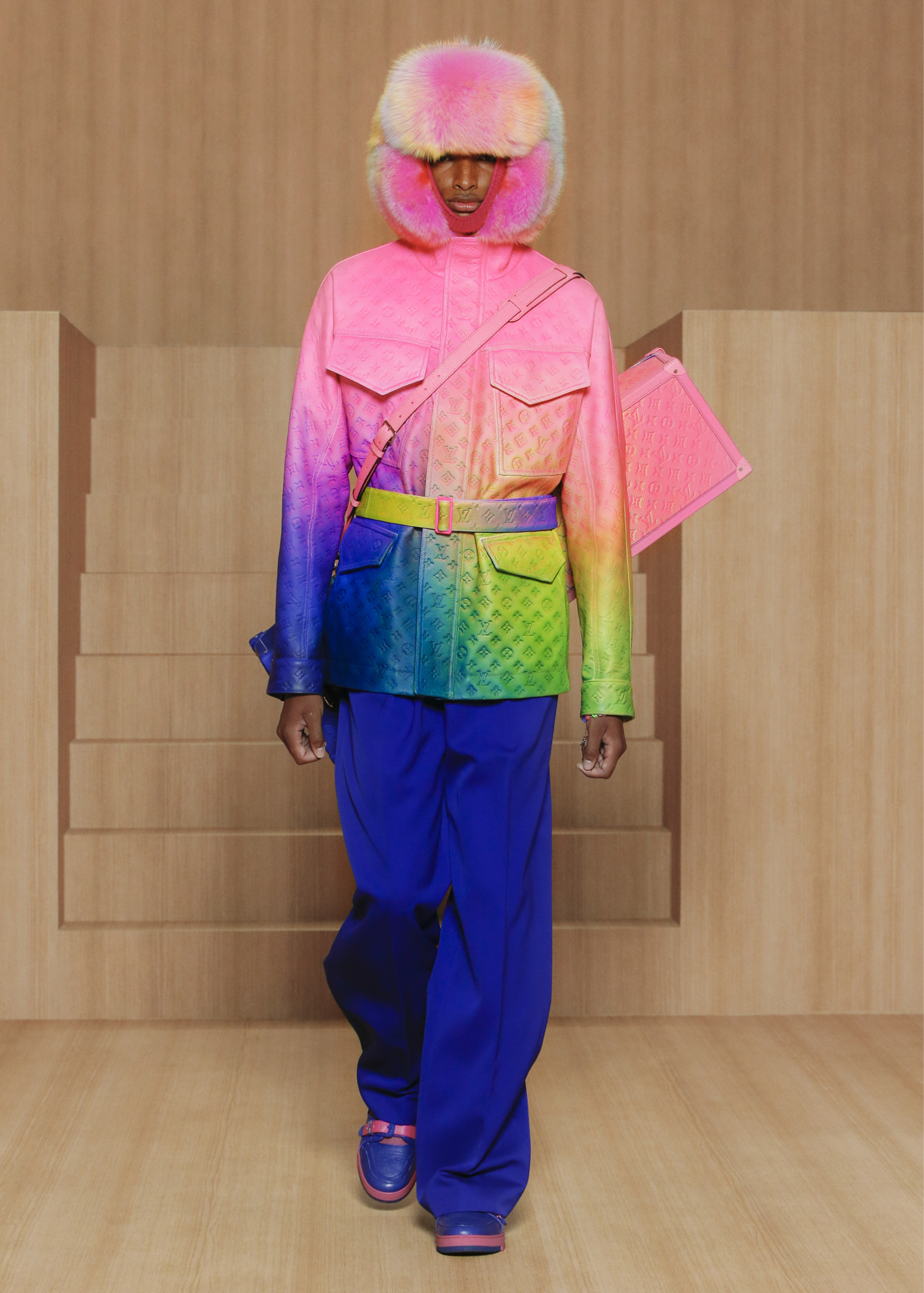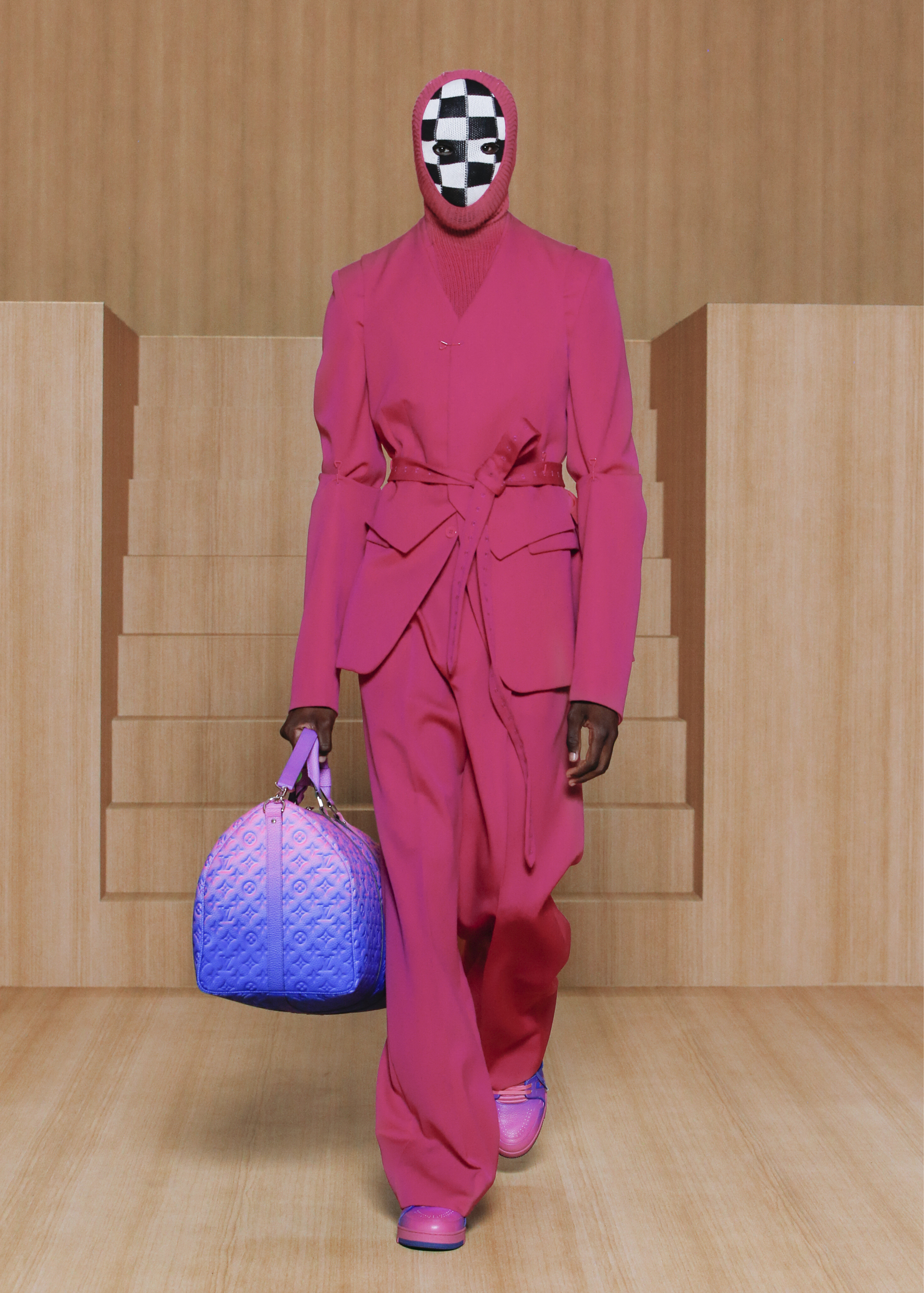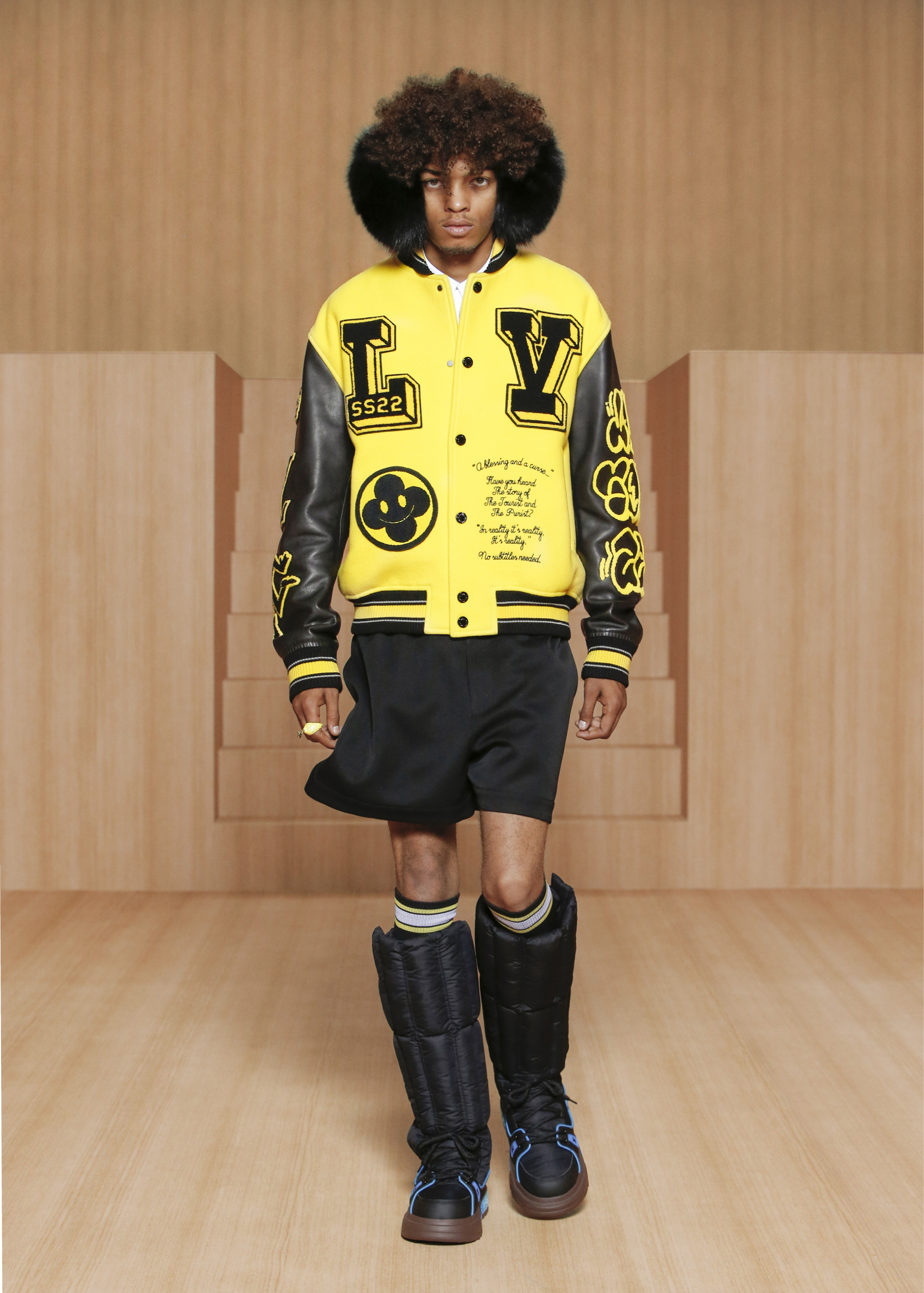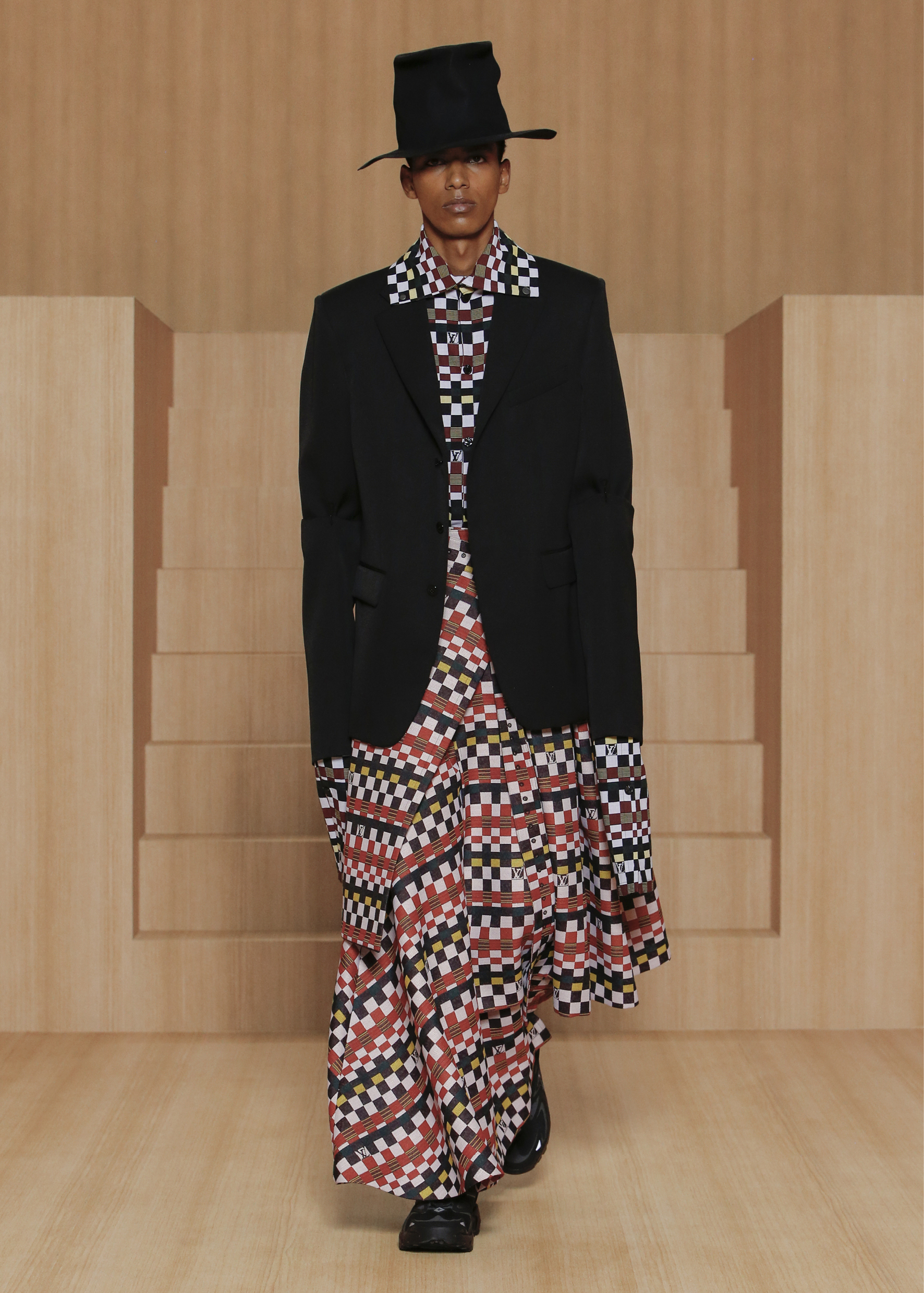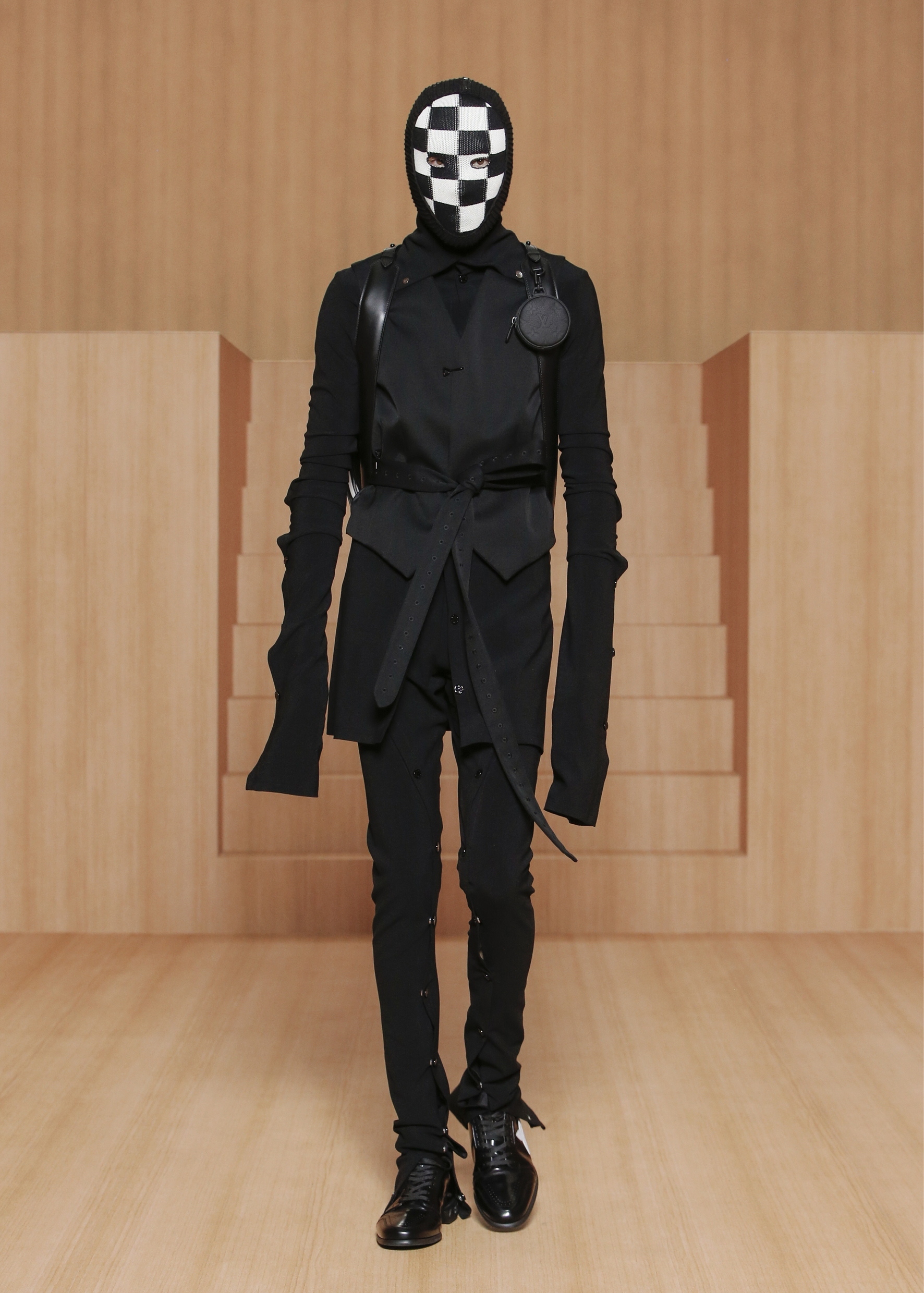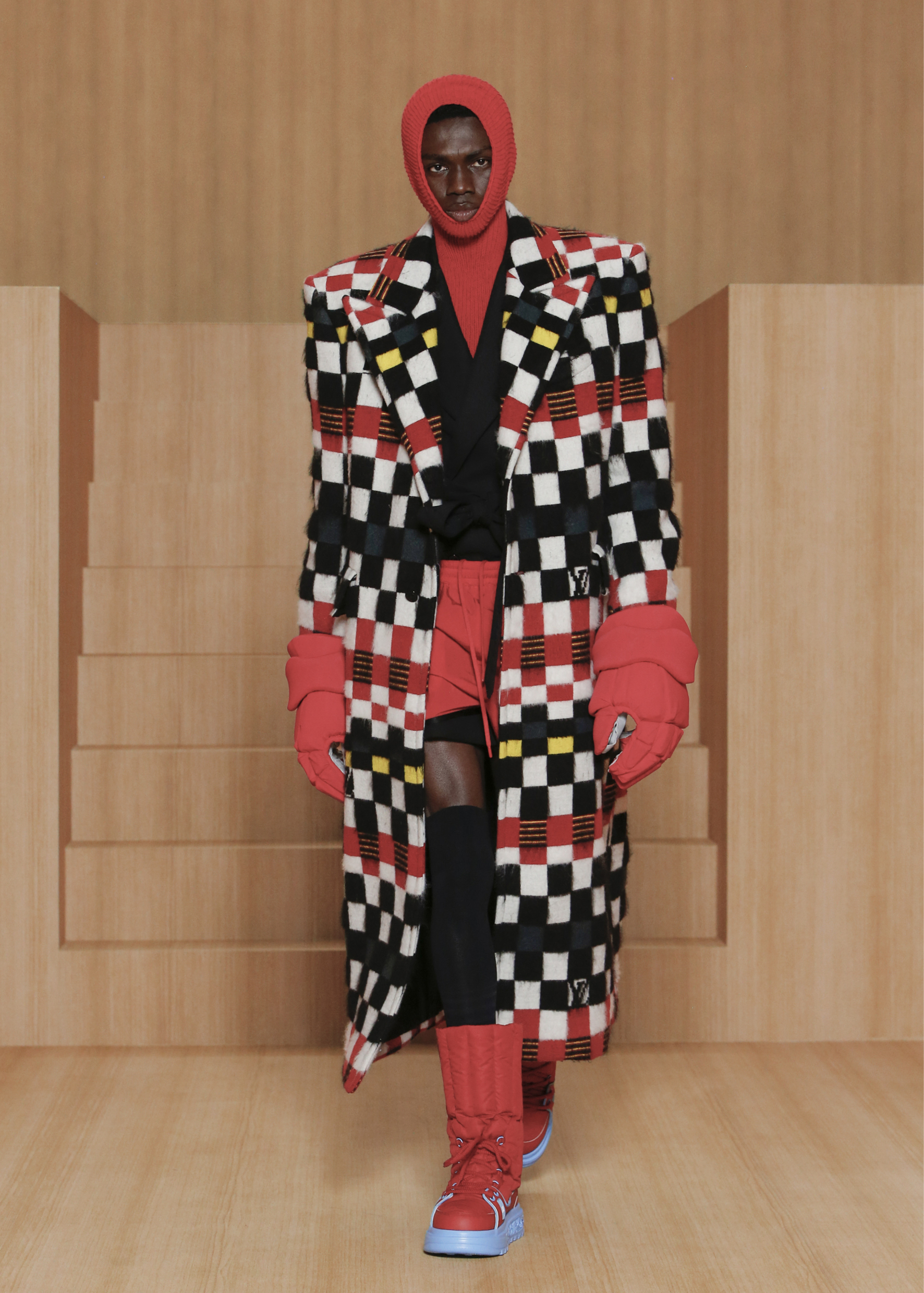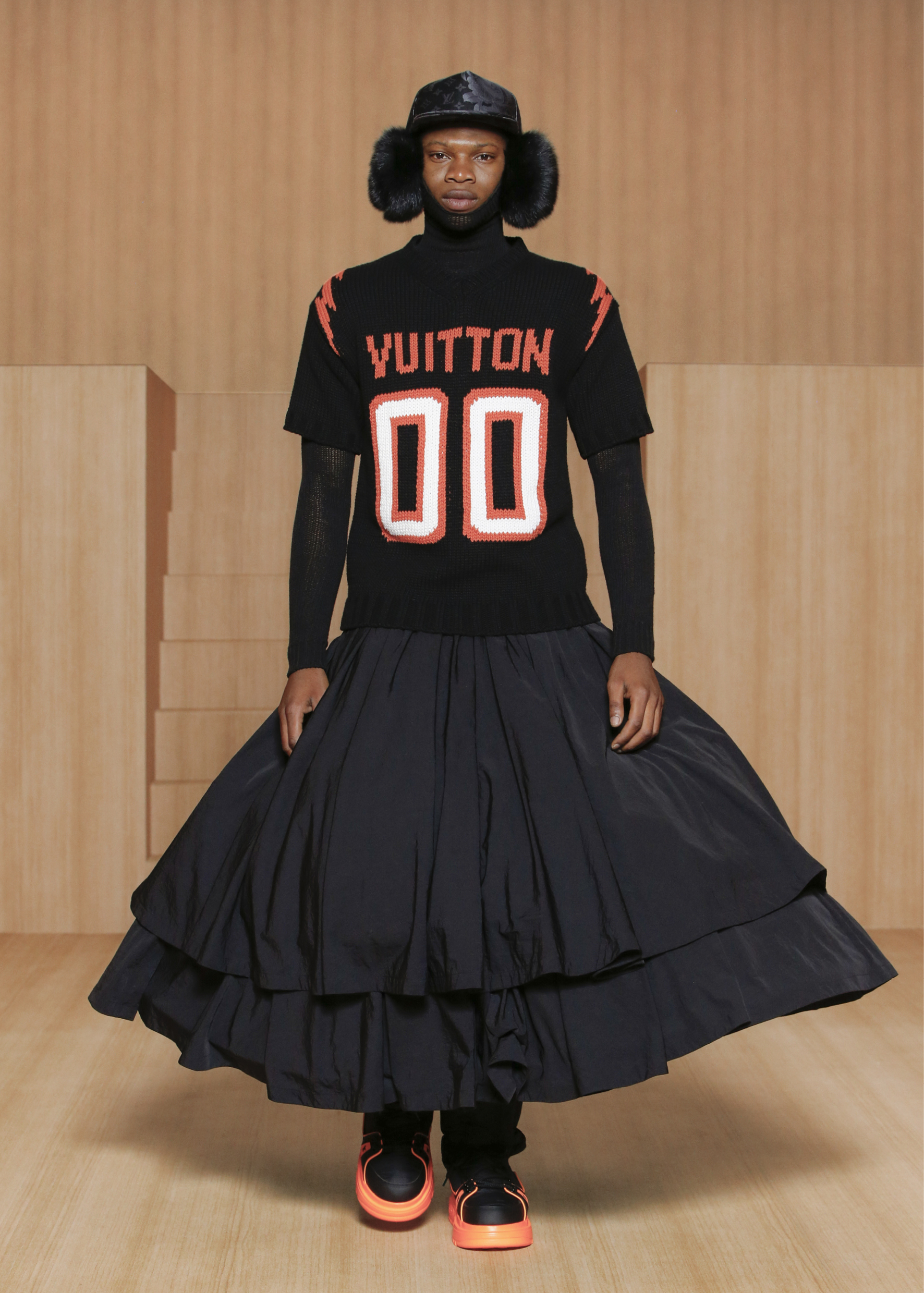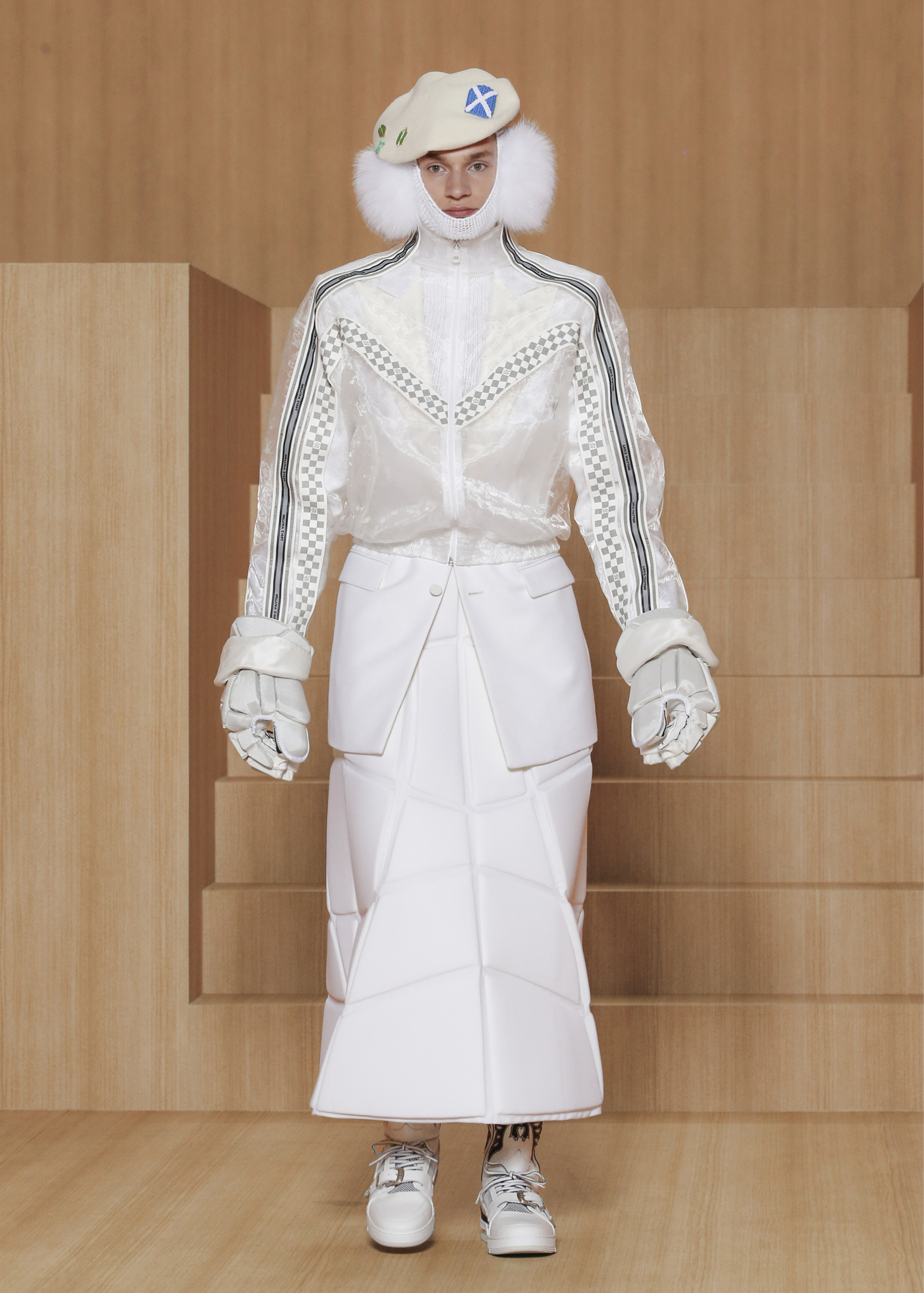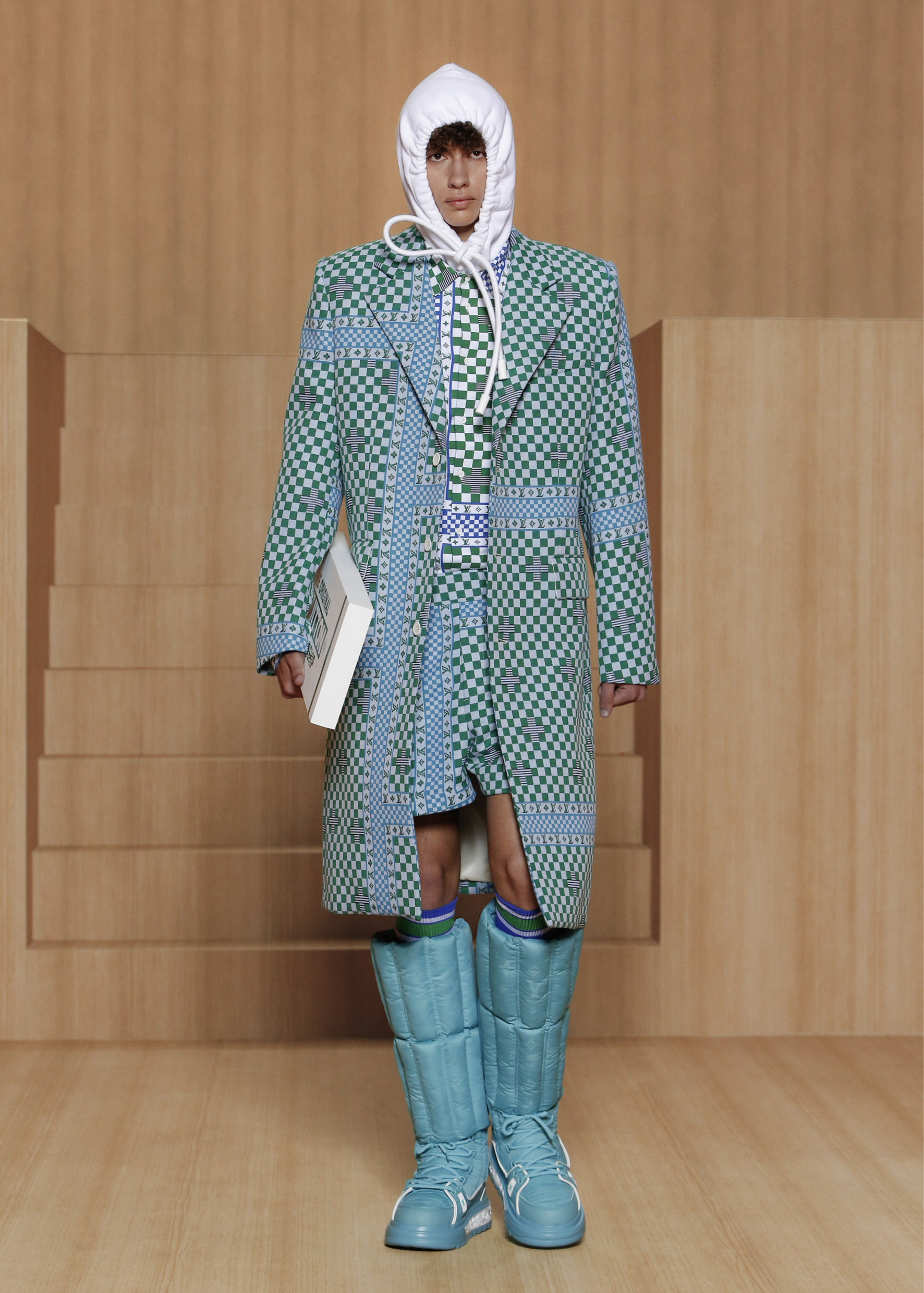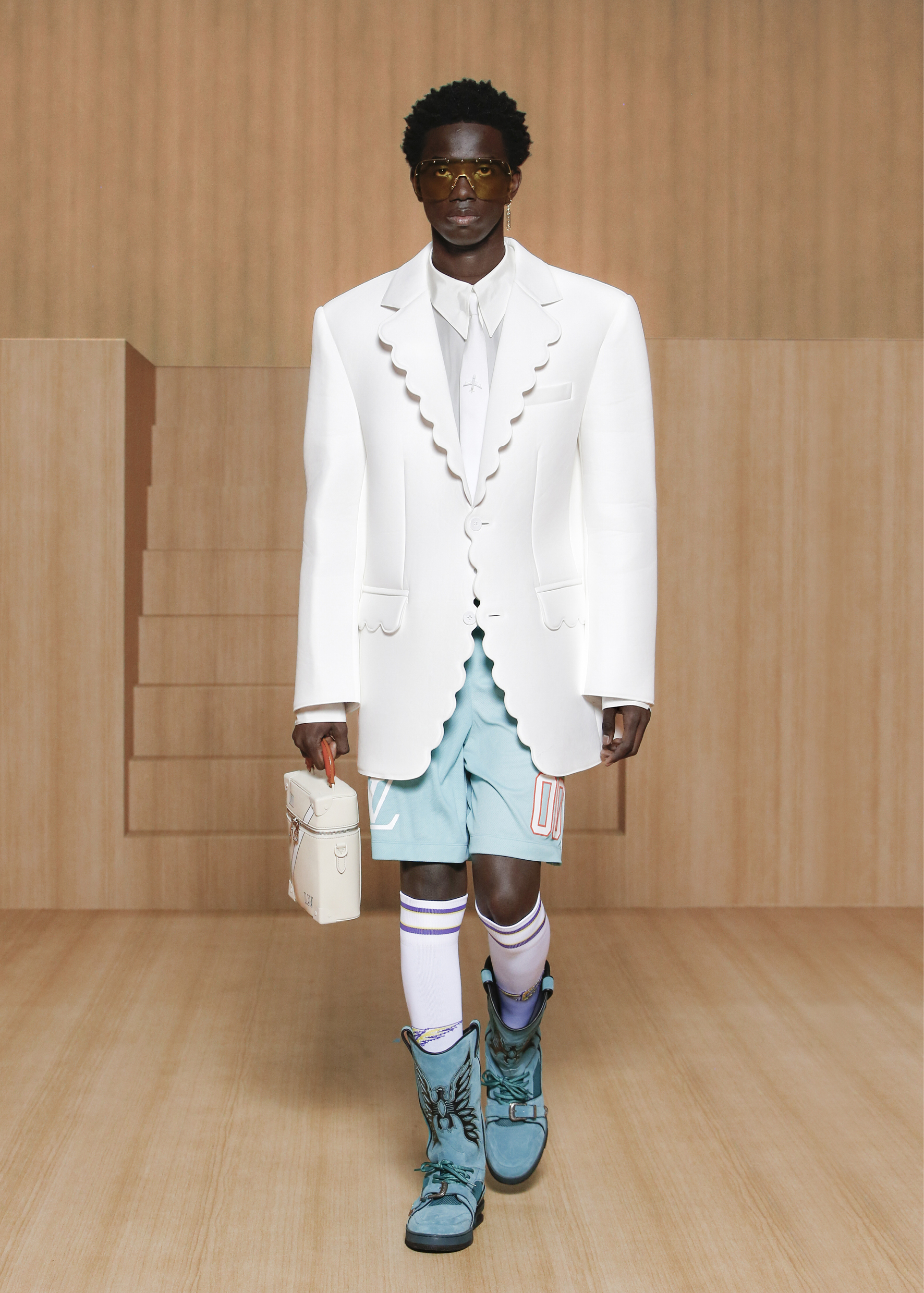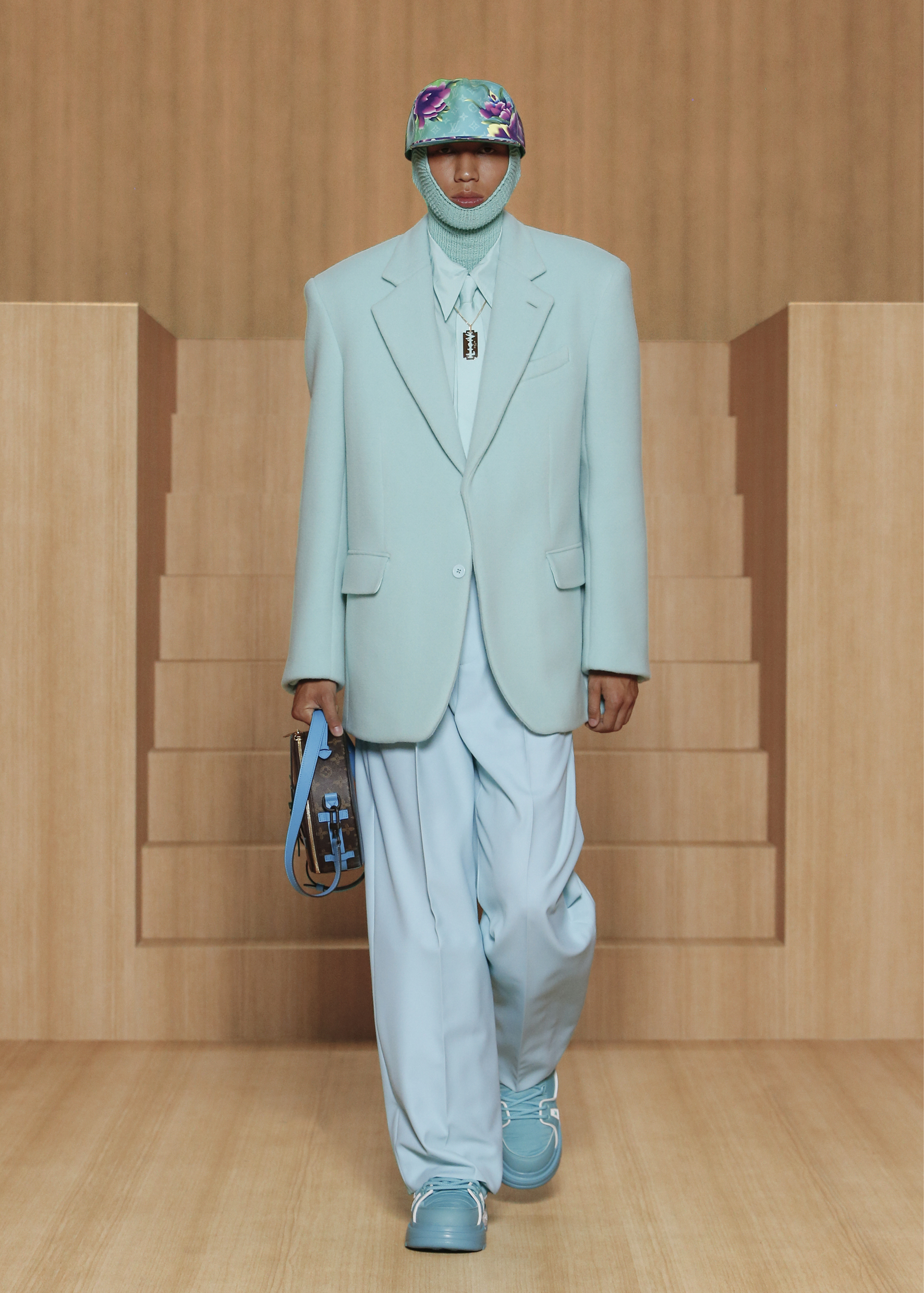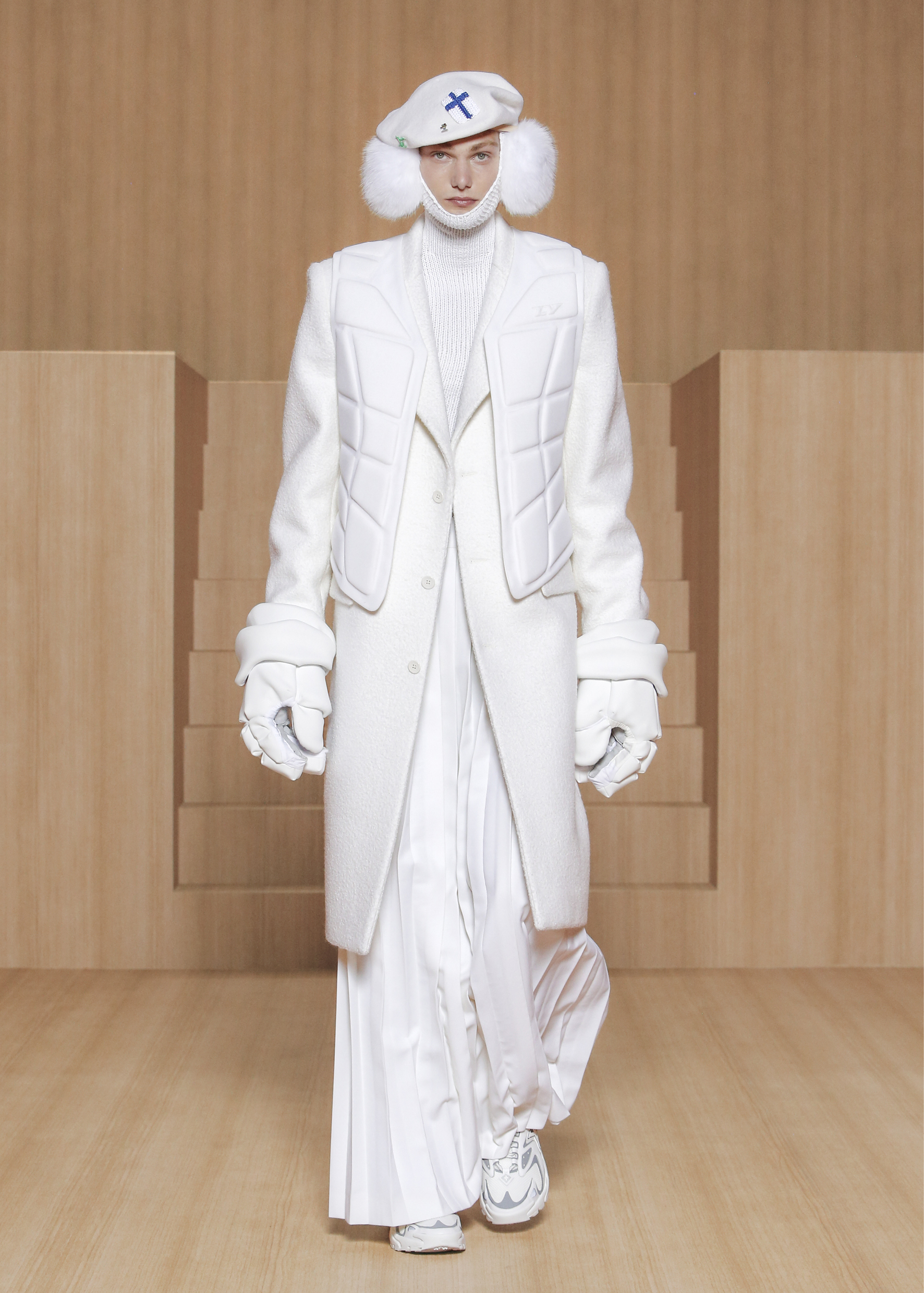 Dior Homme
Dior's Kim Jones revealed his latest collection for Summer '22, one that paid homage to Christian Dior's journey to America back in 1947. Inspired by the deep-rooted connection to Texas, in particular, the Creative Director tapped Texan-born rapper, singer and songwriter Travis Scott to collaborate on this season's collection.
Reflecting the savoir-faire of the house with Dior's approach to modern streetwear, the collection consisted of fine tailoring that was juxtaposed with sportswear elements and the creative visions of US artist George Condo.
Made up of hand-painted shirts, oversized sweaters and knits, logo-printed tees, monochrome looks and the ultimate accessories for the summer, Dior's new collection is a medley of influences that we can all relate to.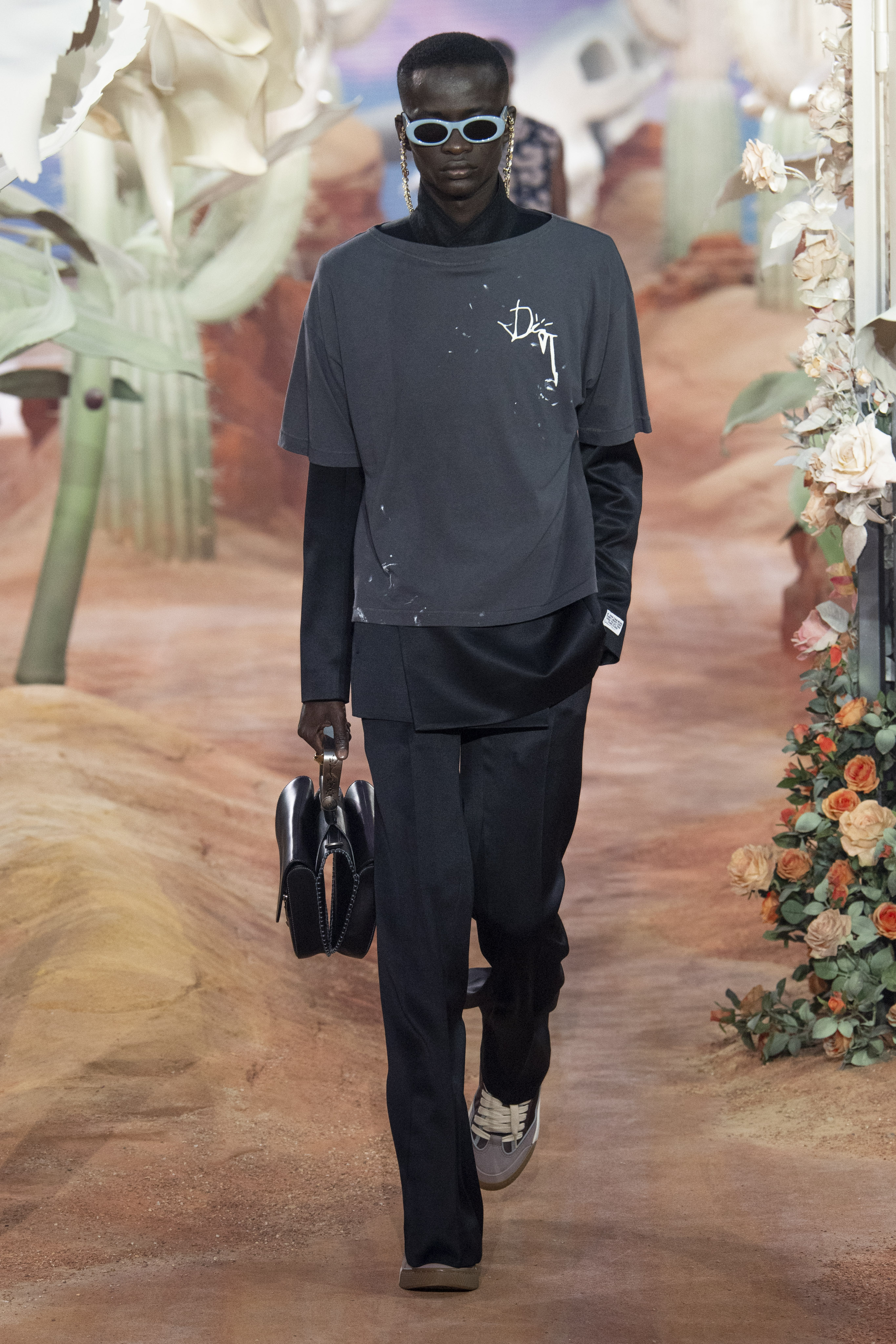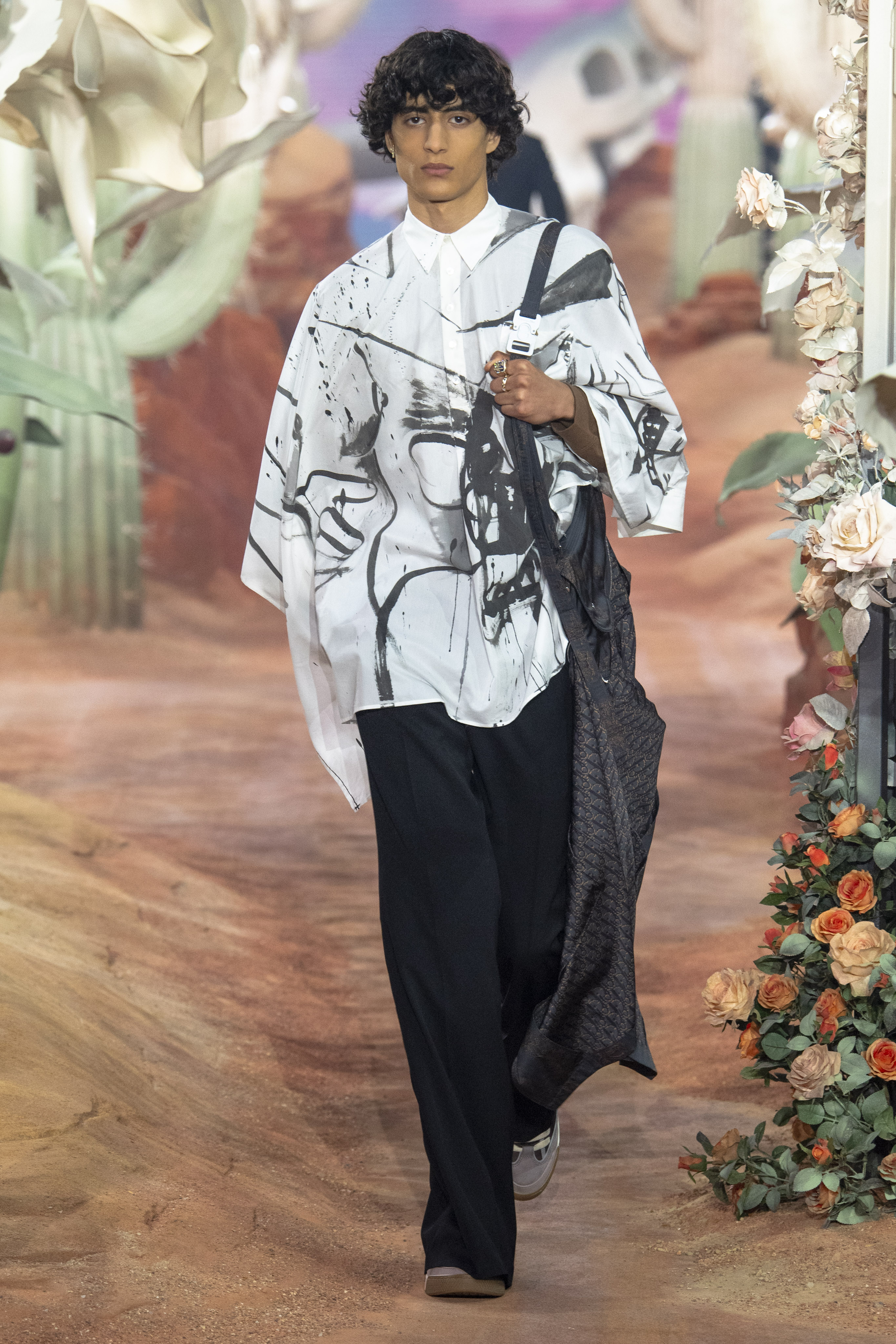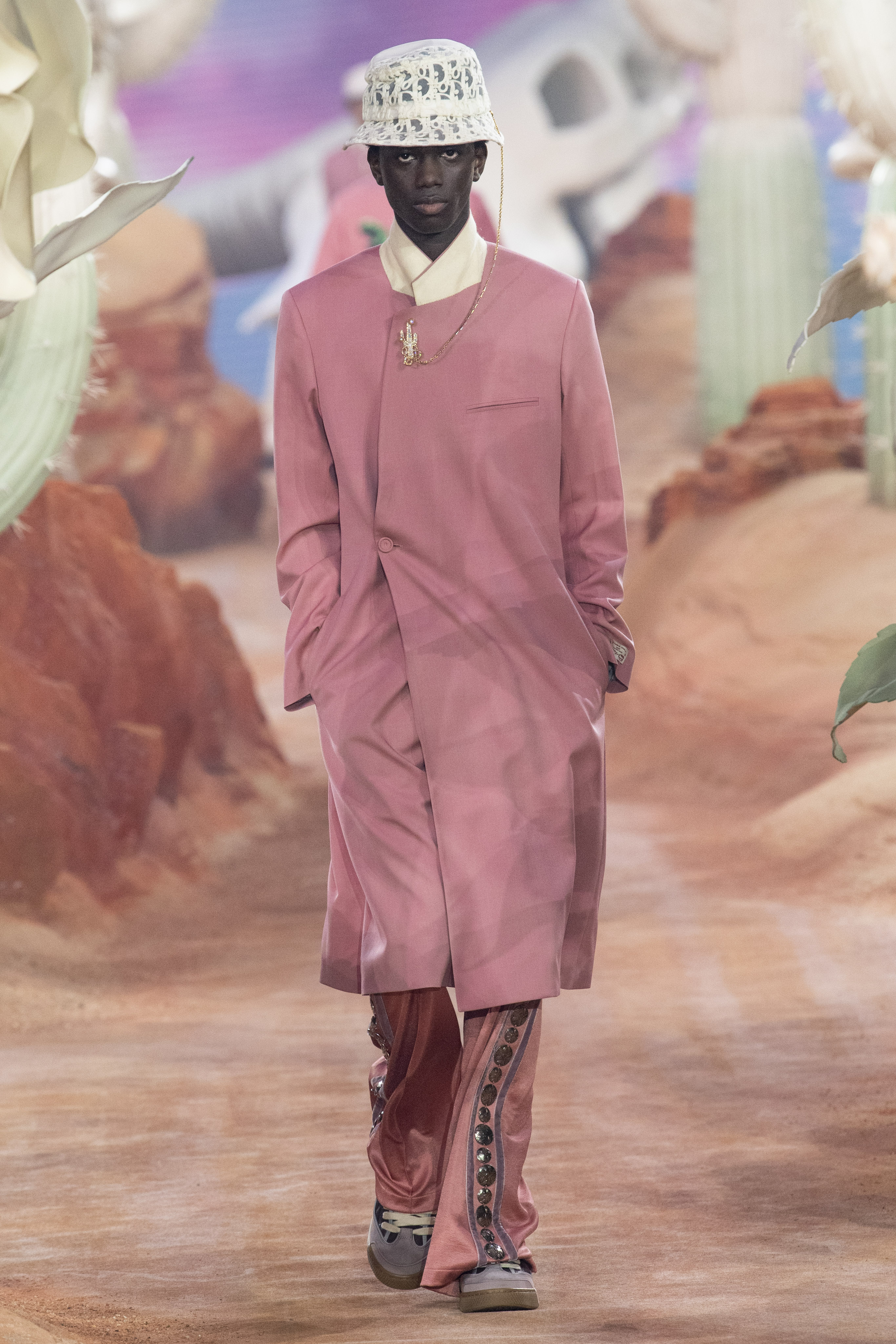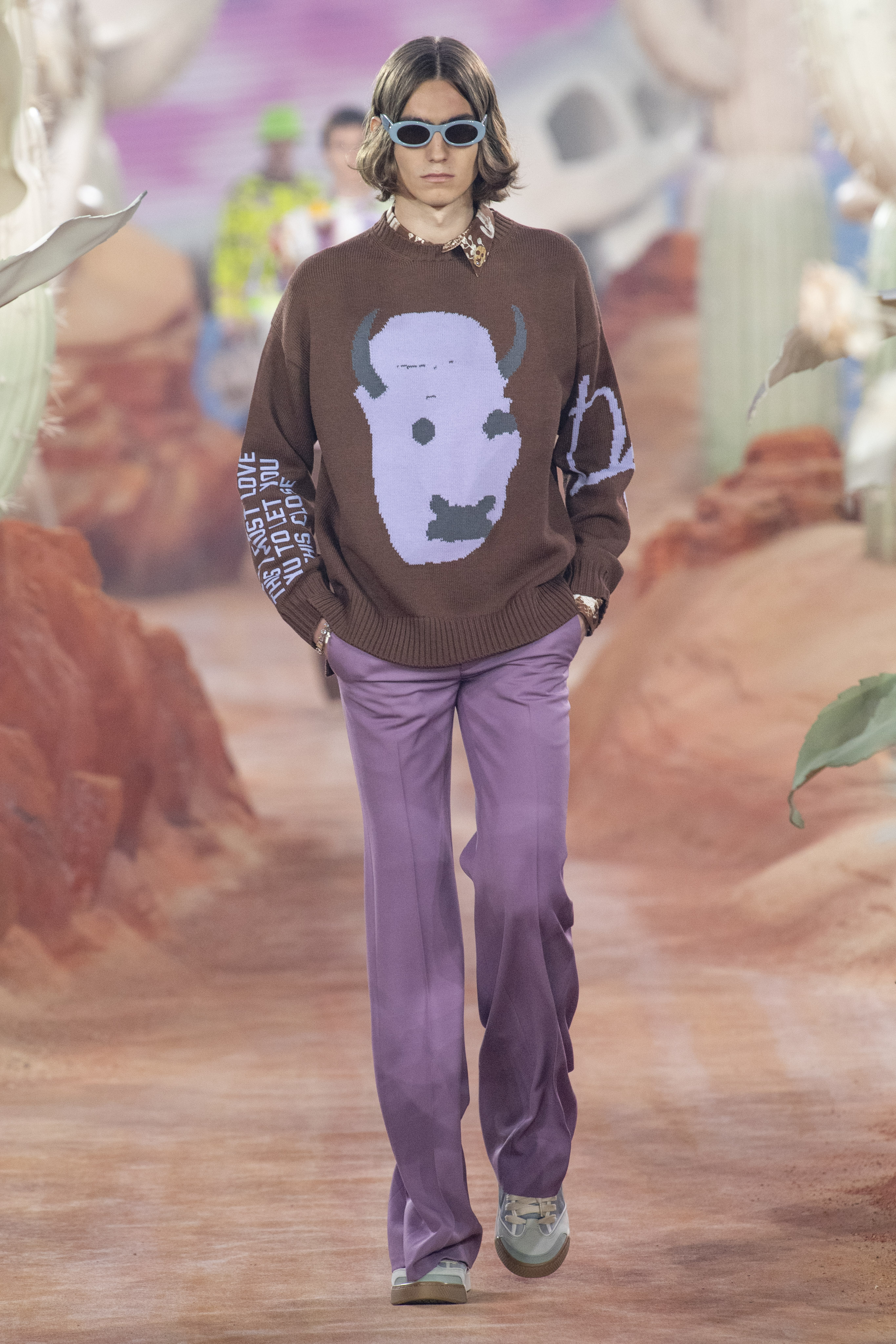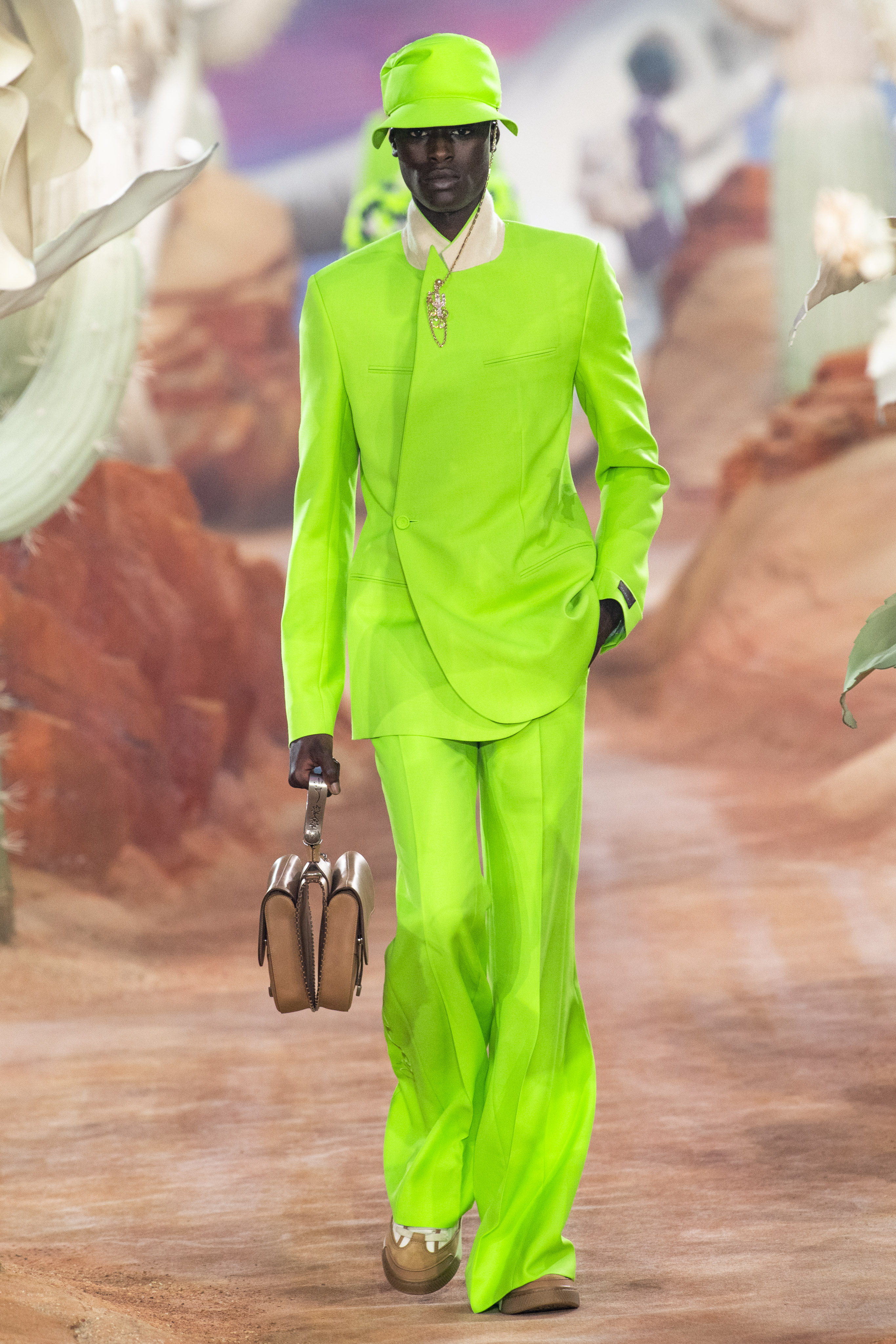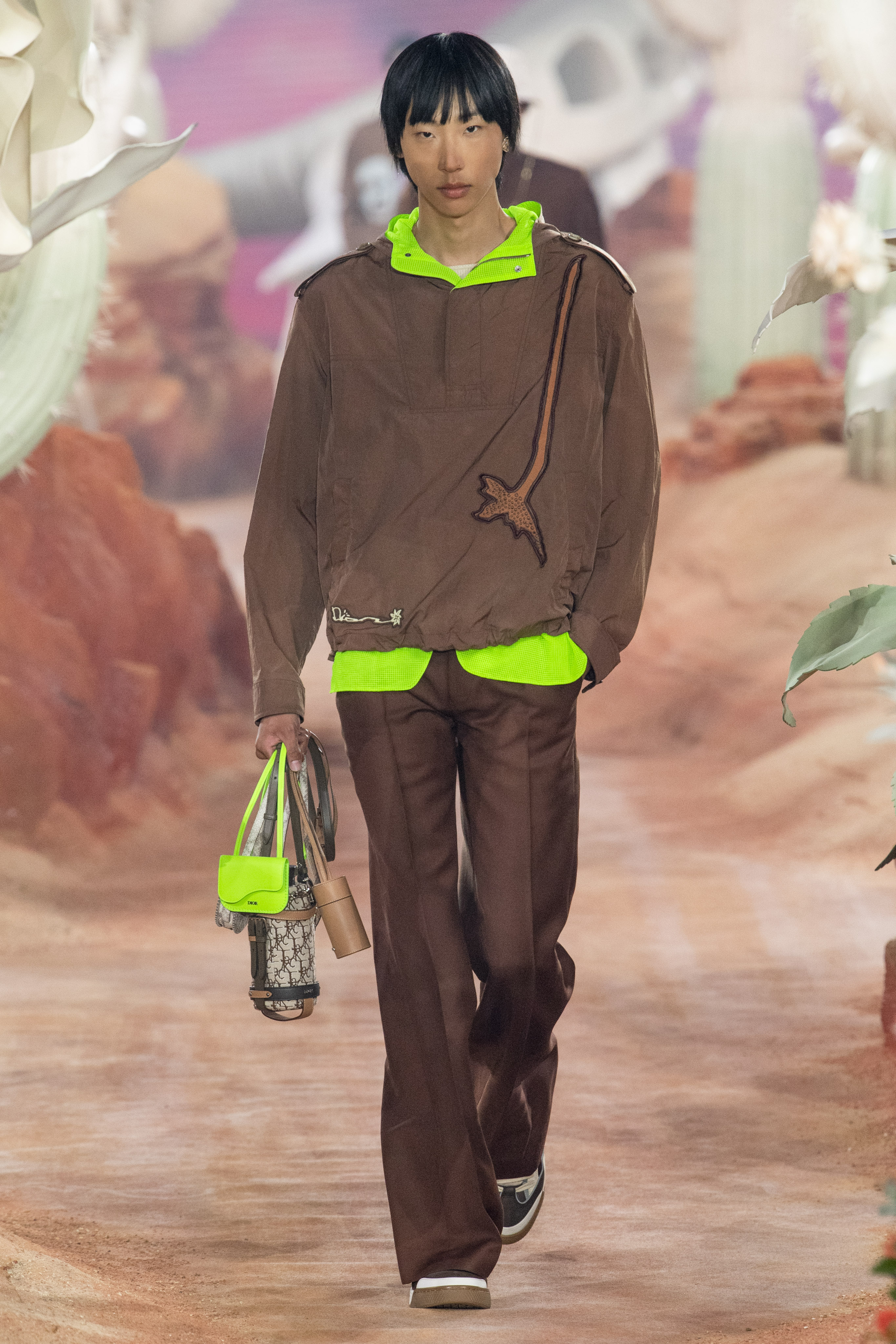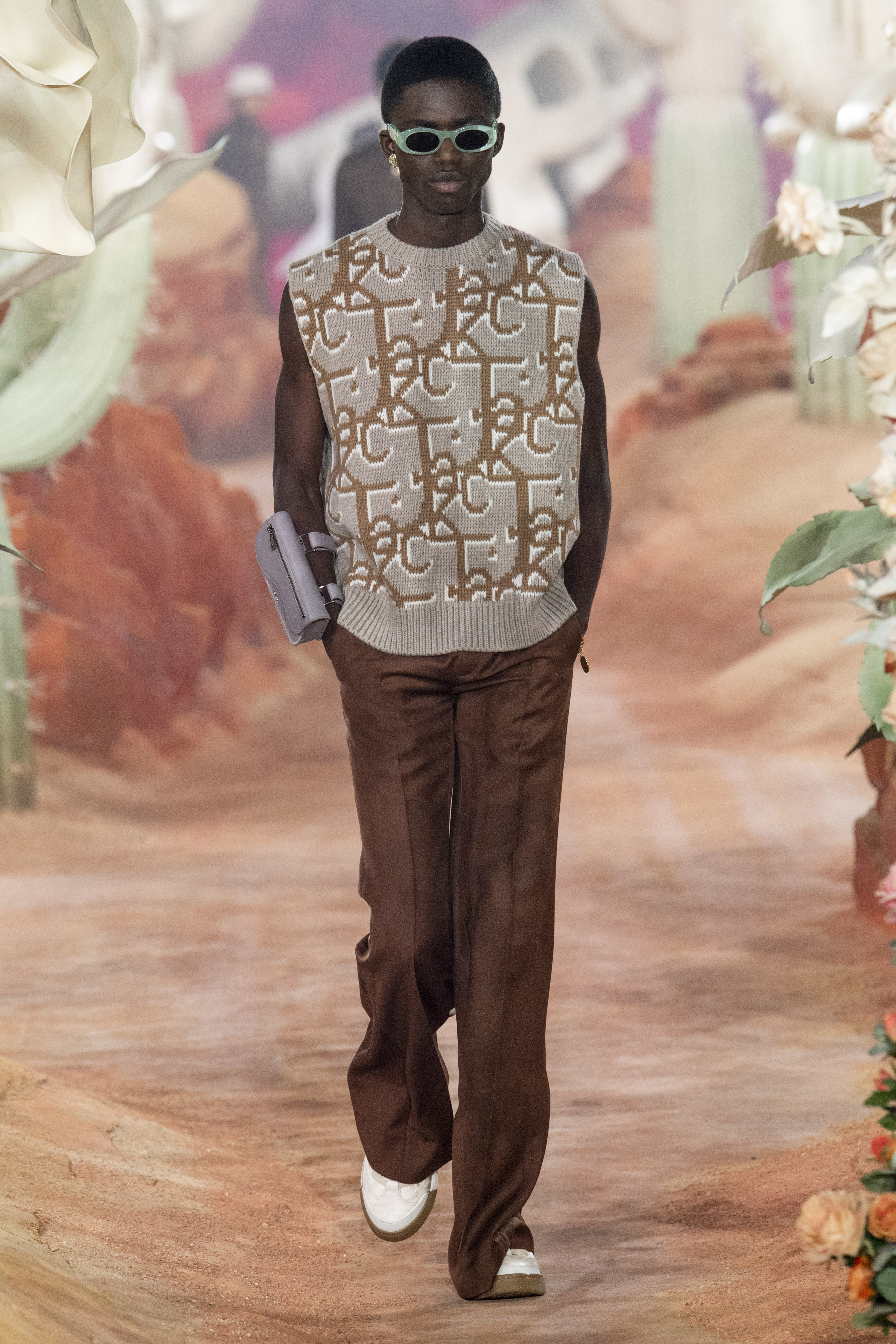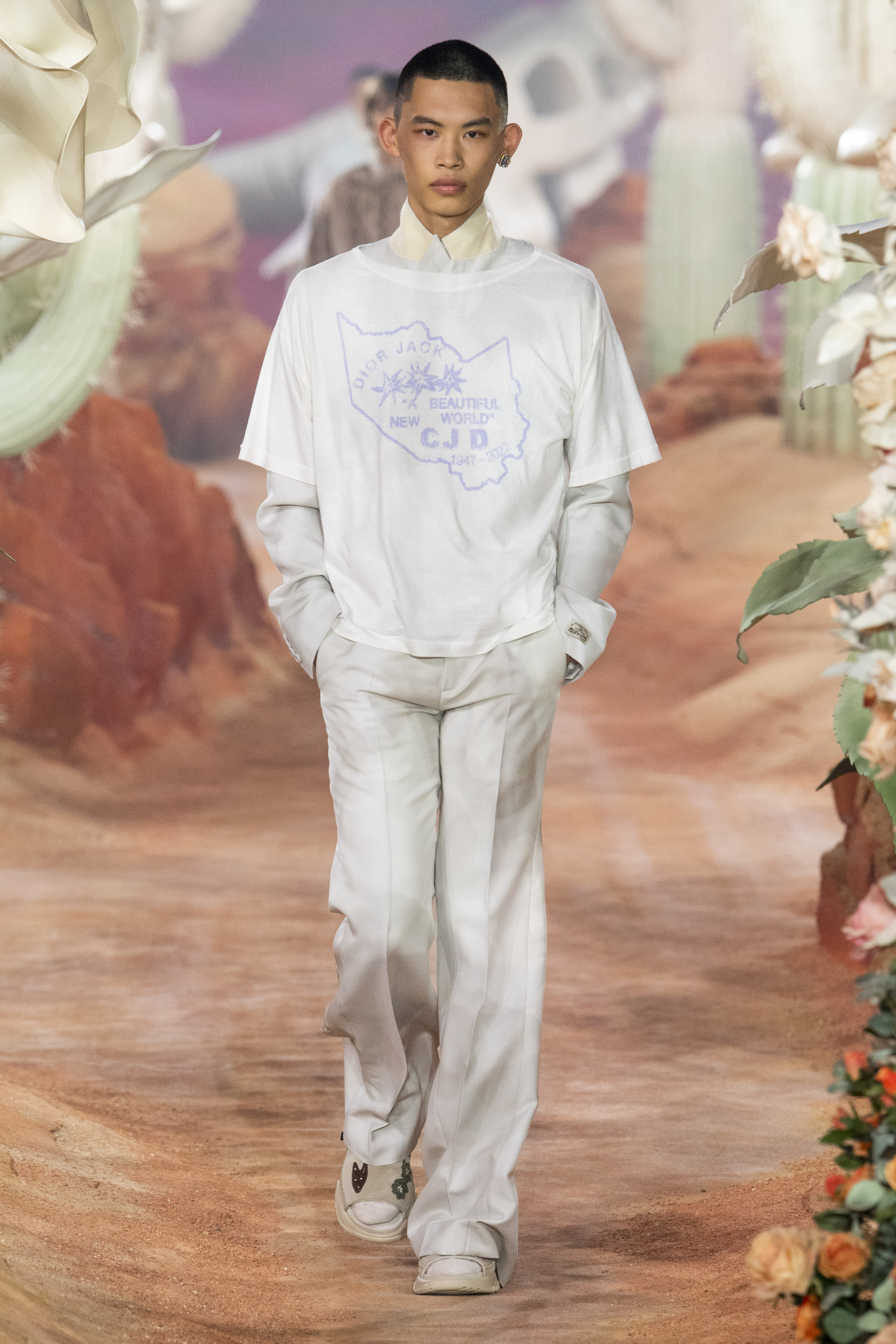 Hermès
On the penultimate day of Paris Men's Fashion Week, Hermès revealed a collection that exuded optimism – not just echoed through the sartorial looks but with the entire experience of having a live show. The atmosphere, the excitement, the music, the movement – and let's not forget, the rain – couldn't have acted as a more perfect backdrop to a collection that was optimistic through light, bright and super easy-going garments.
Véronique Nichanian beautifully crafted a collection that was approached by new elegance, one that will allow you to rediscover the way you want to dress post-COVID. Igniting a sense of hopefulness, the collection consisted of print silk tops, roomy technical trousers, reversible two-in-one garments such as Nichanian's parkas, colourful cardigans and a plethora of accessories that we want to start fronting, immediately.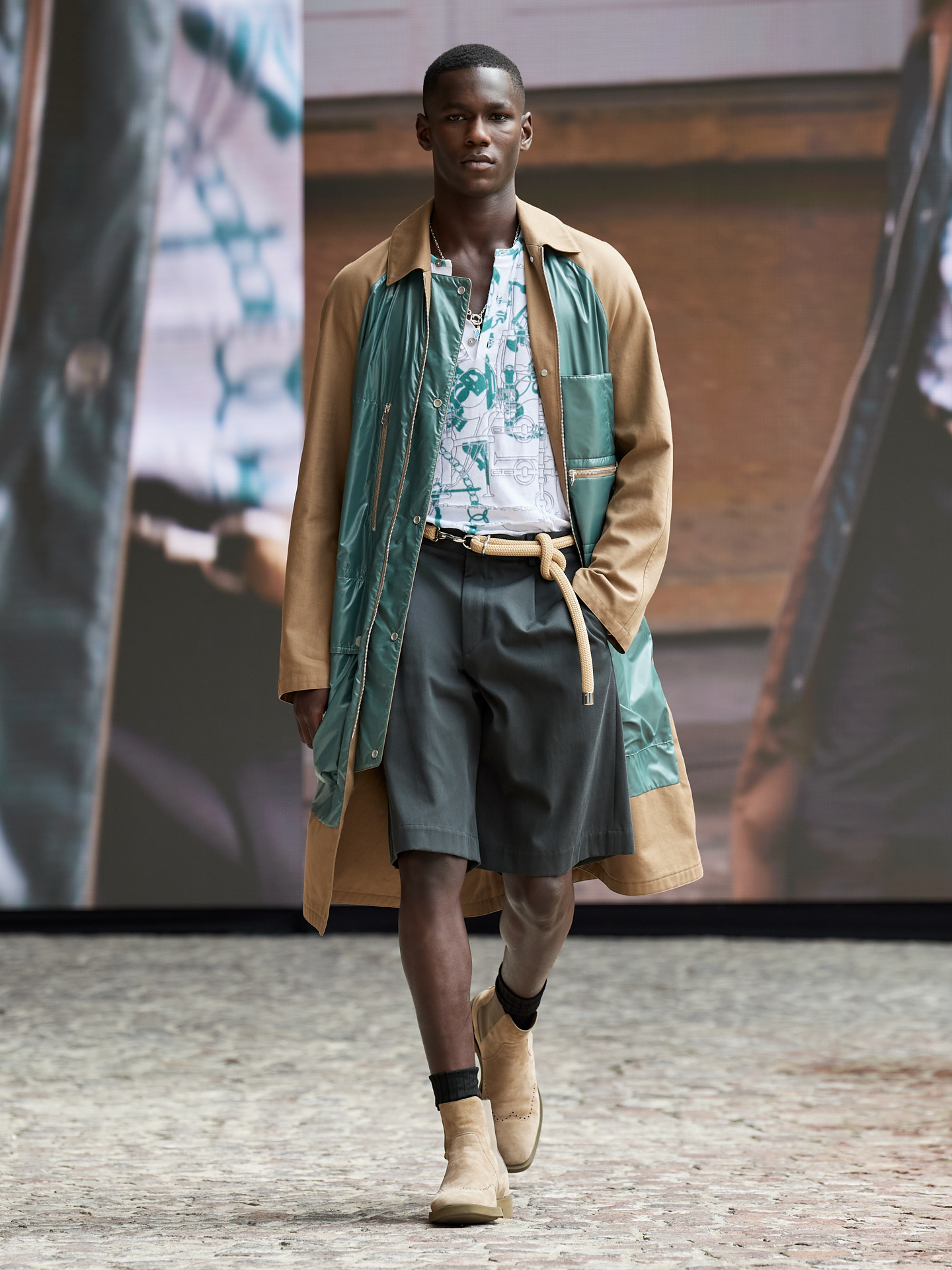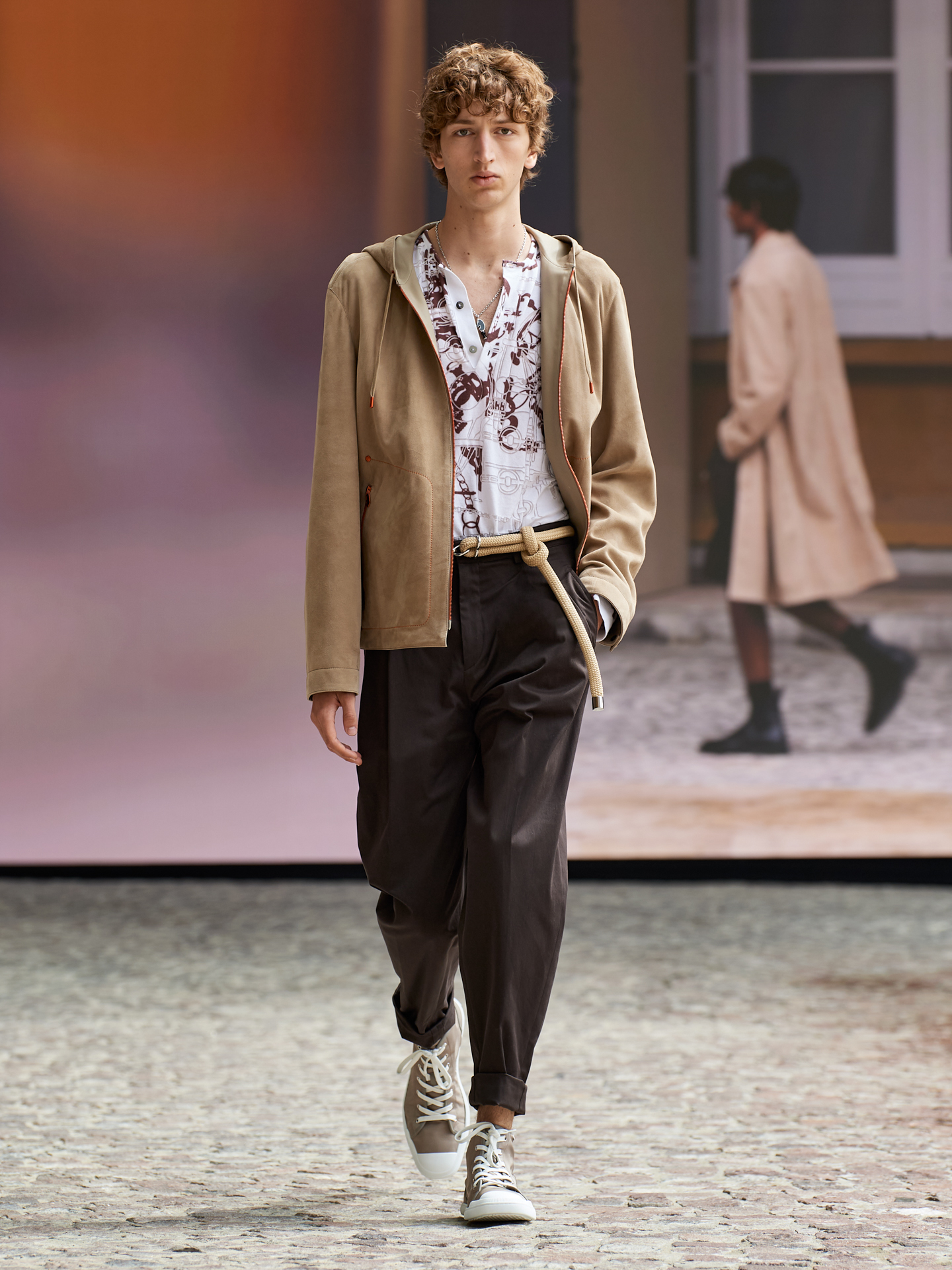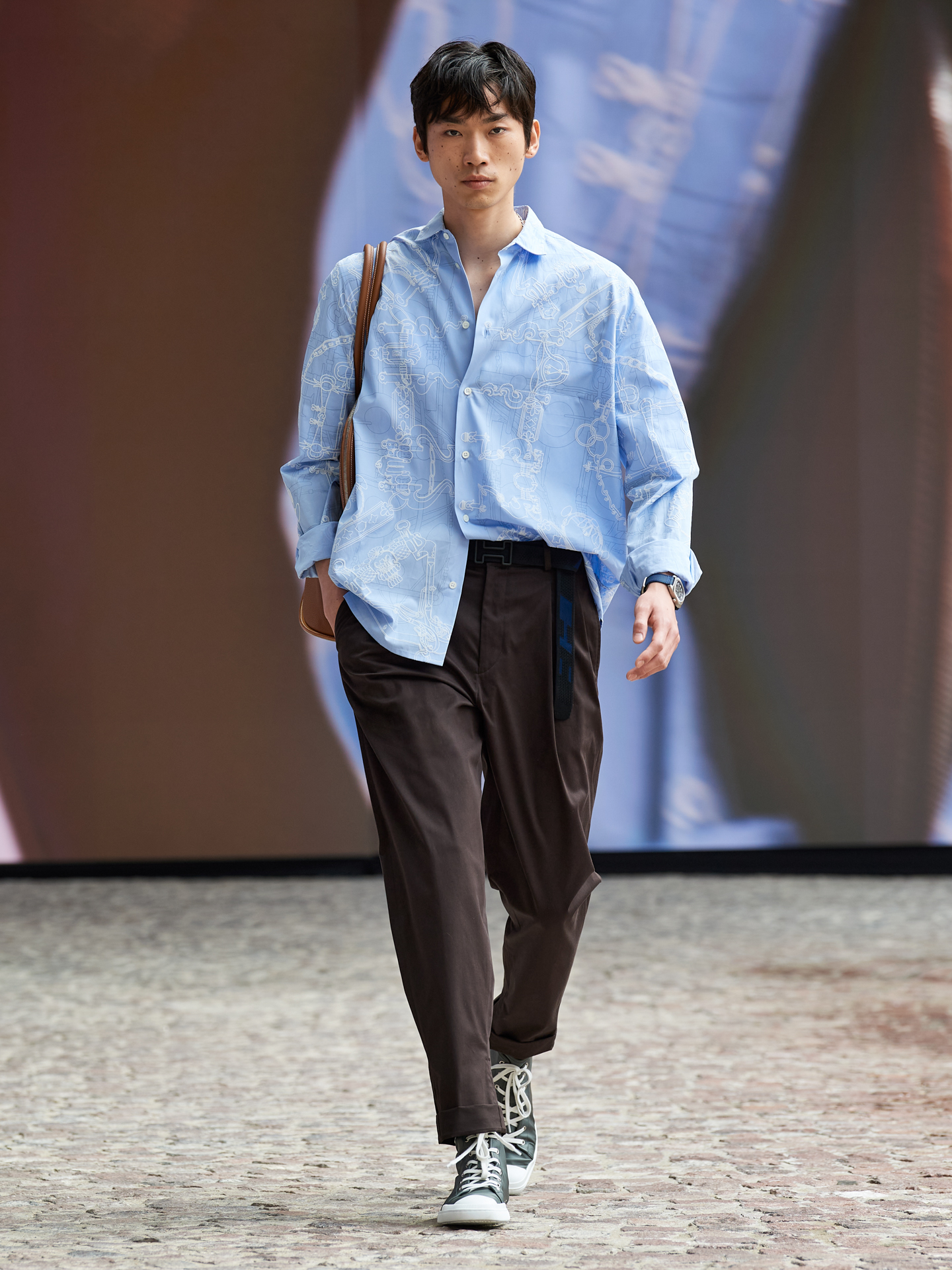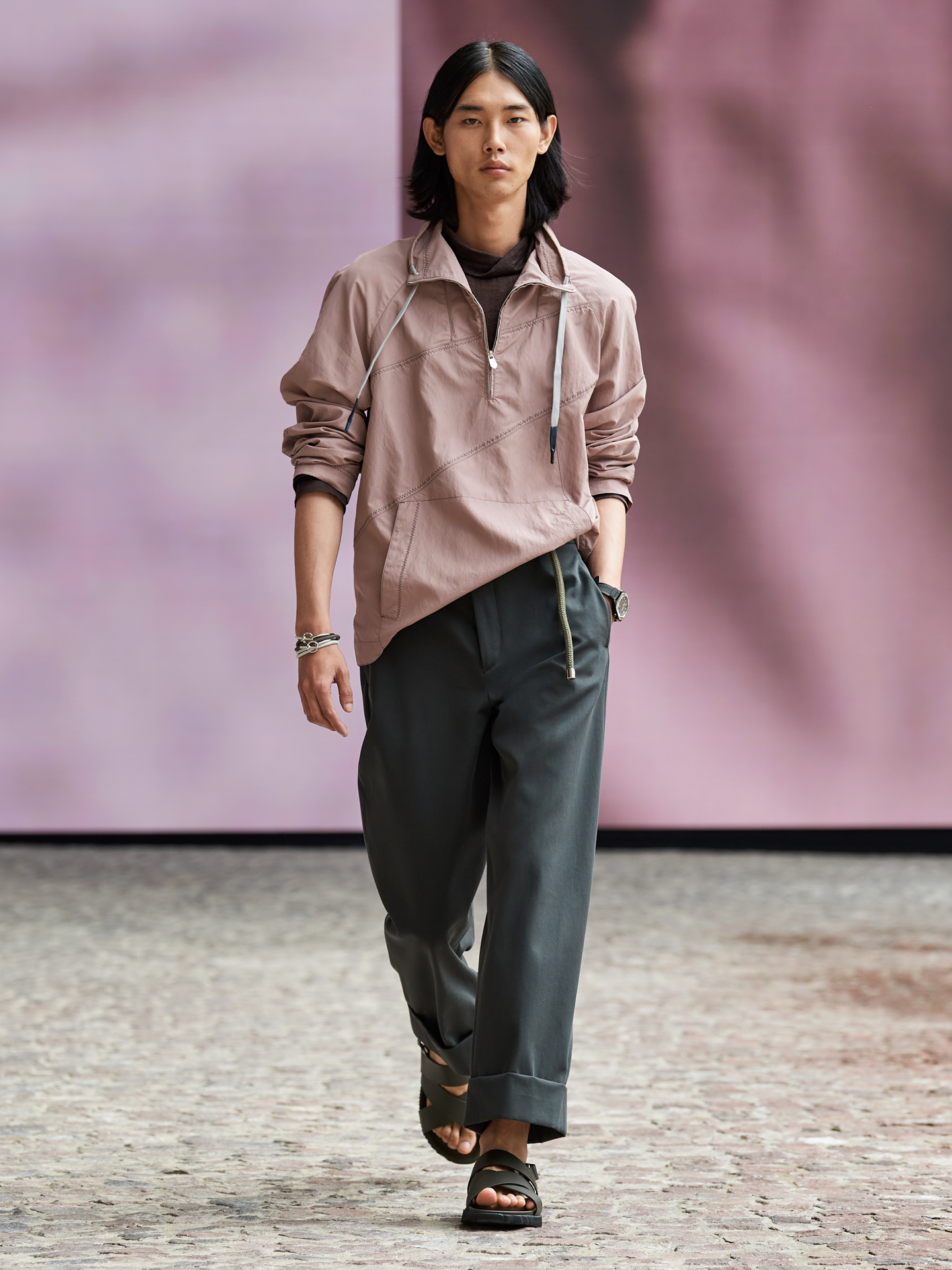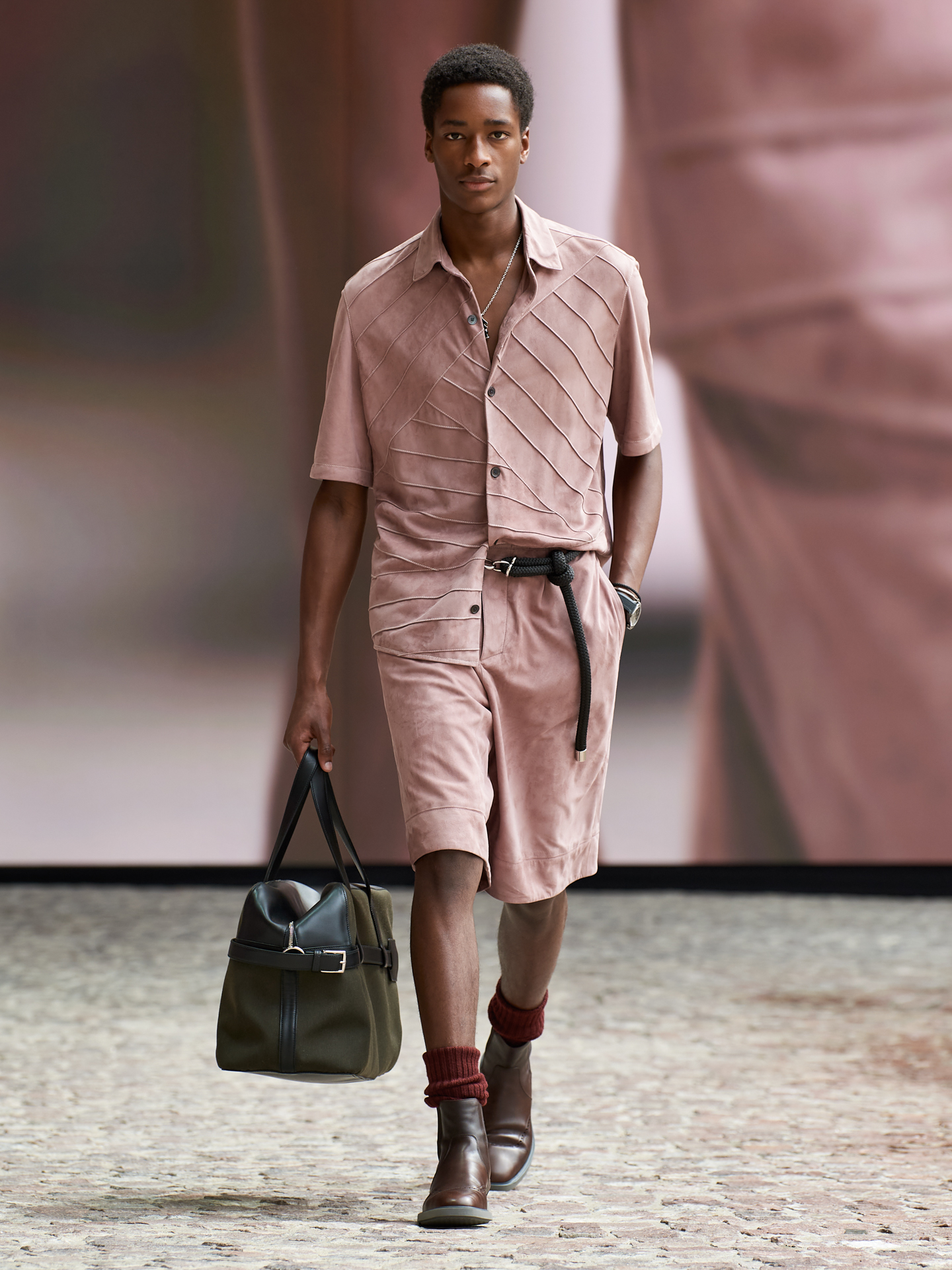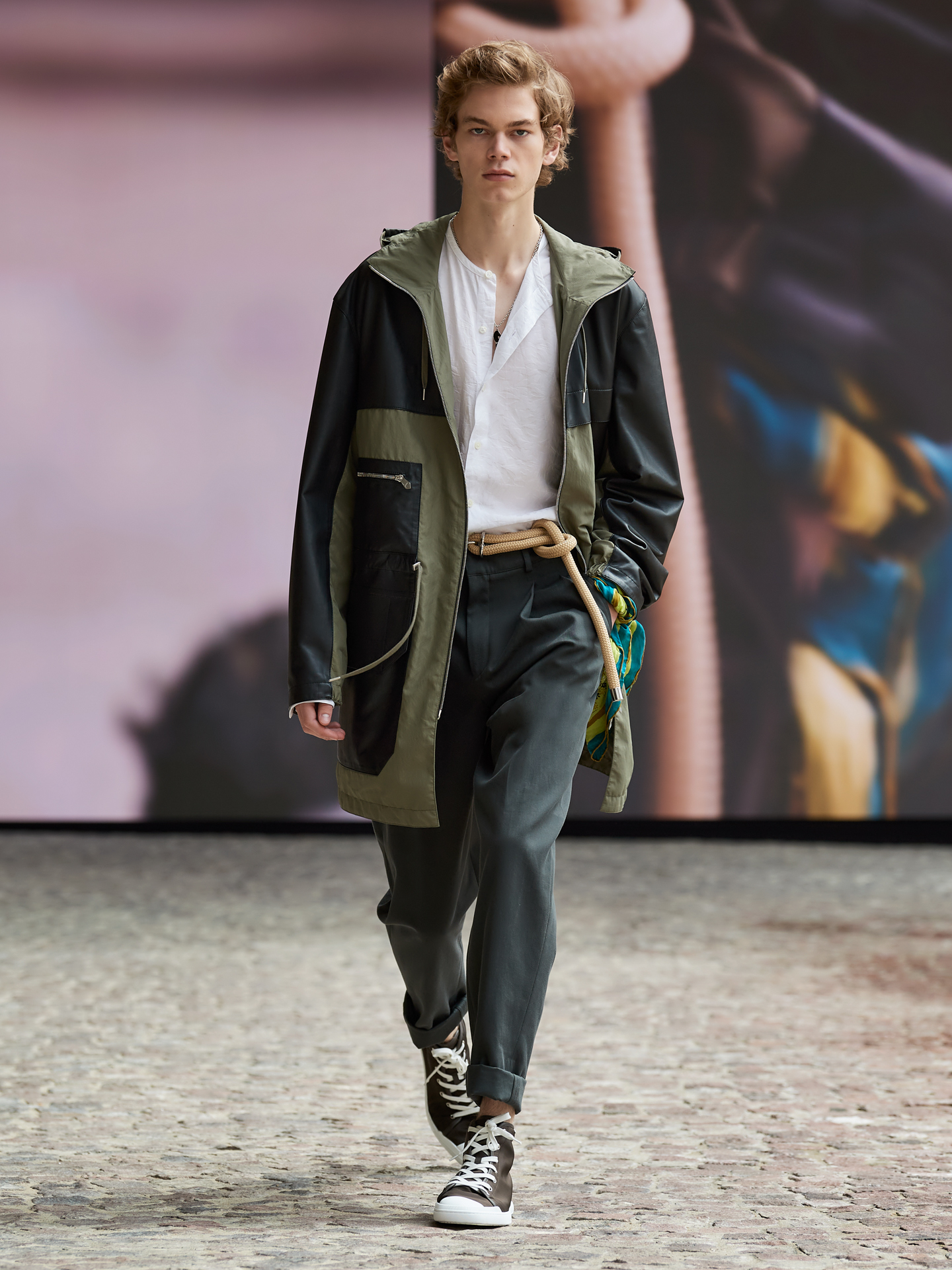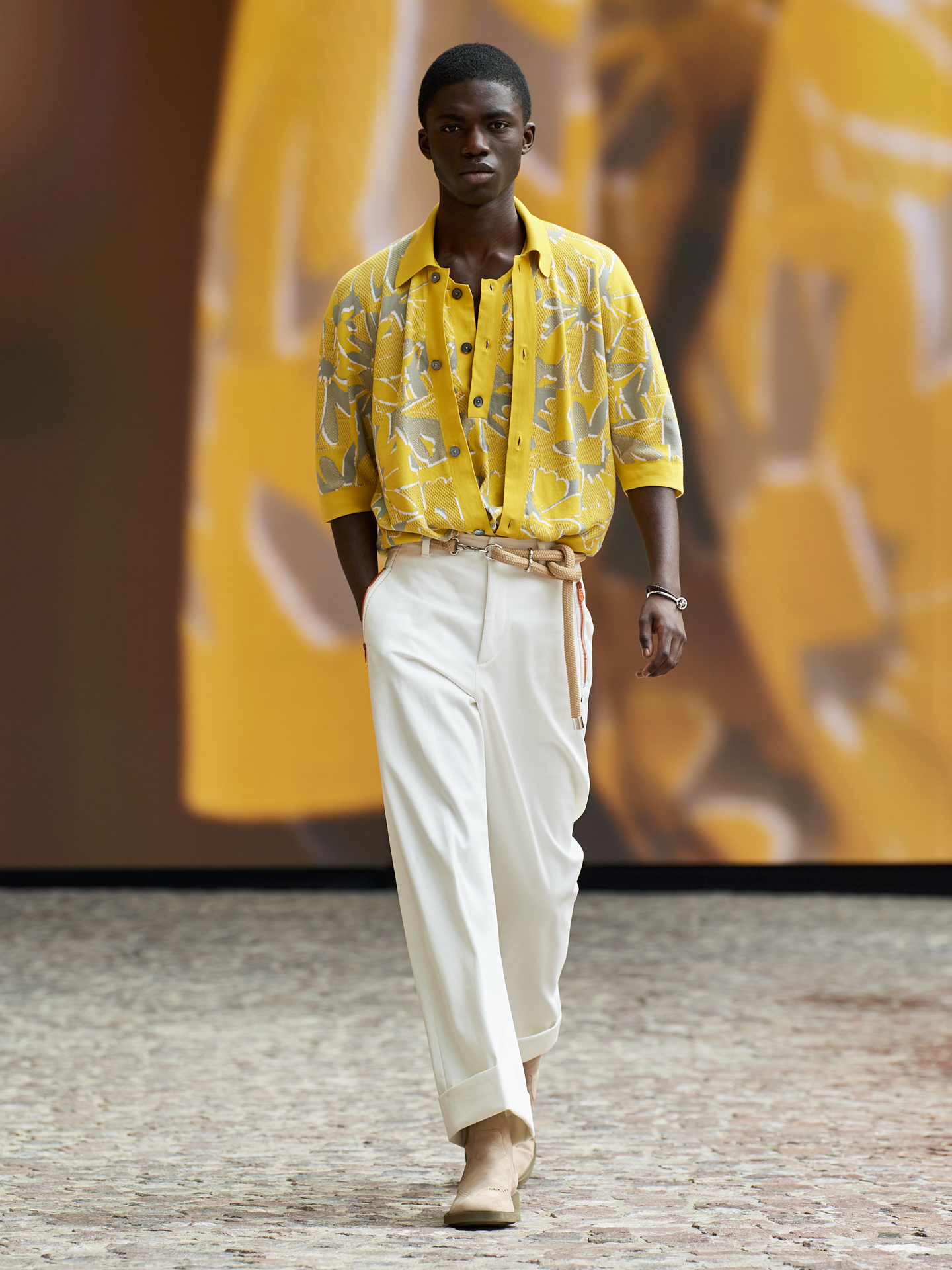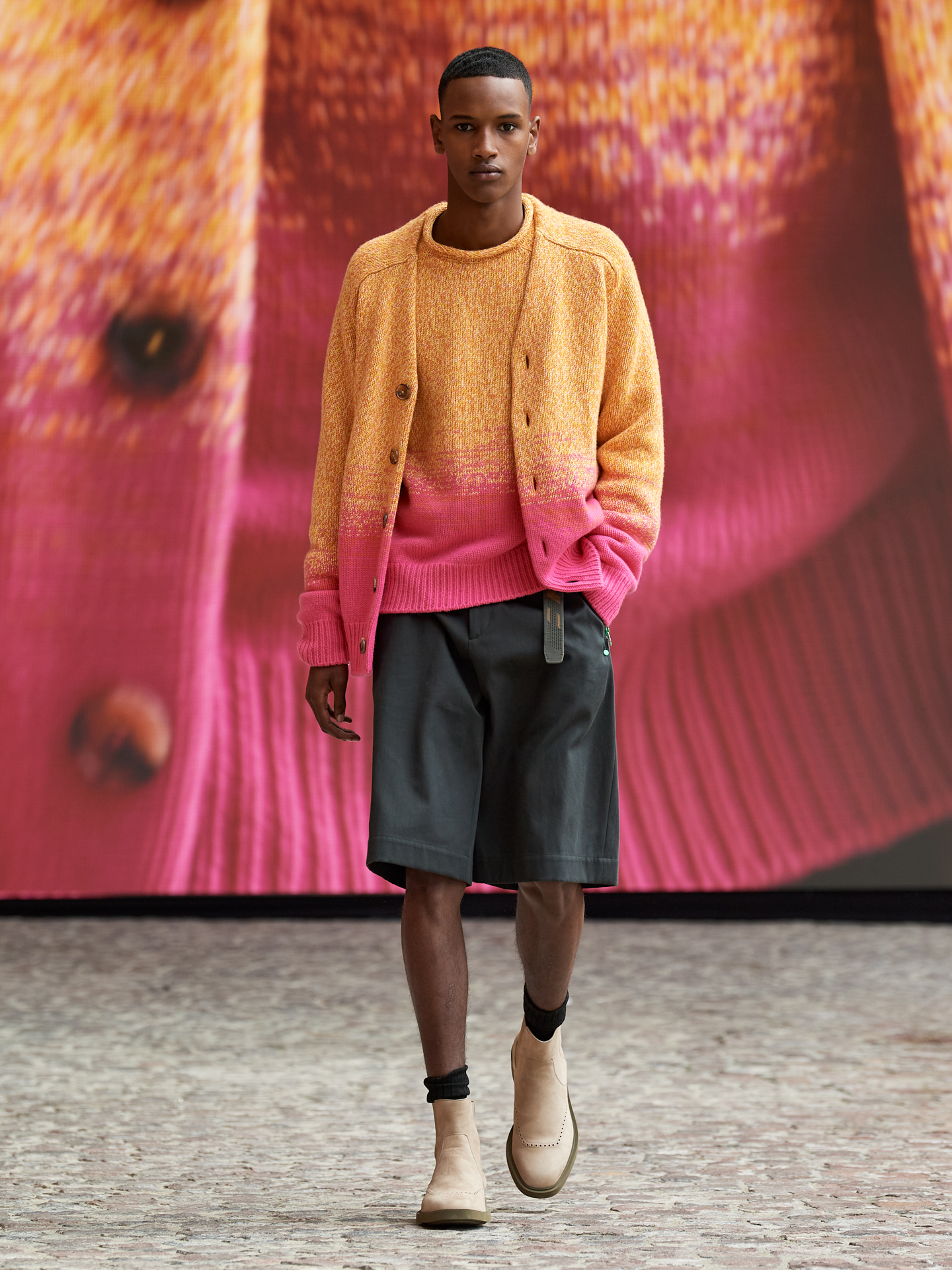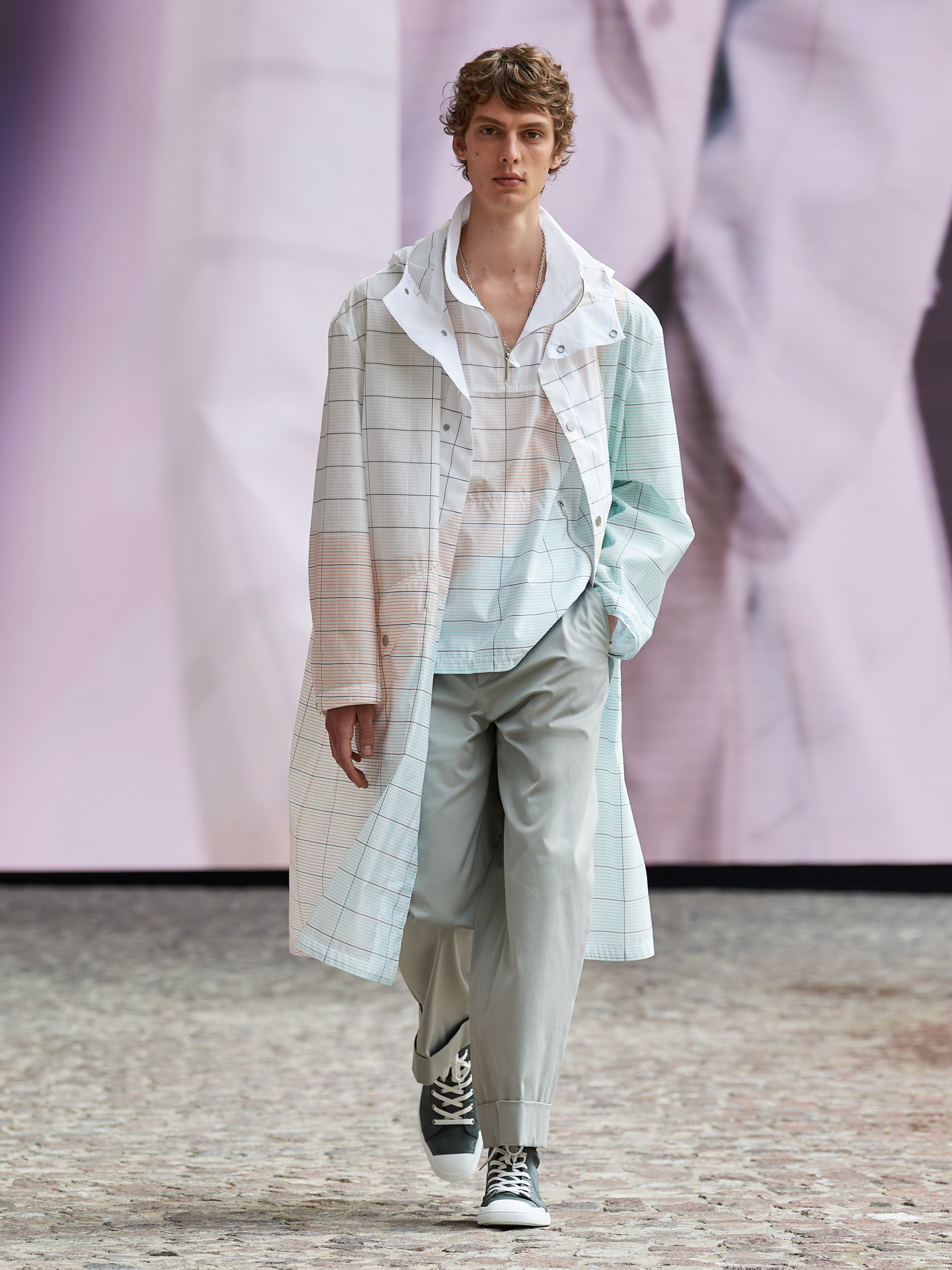 Now, discover a new exclusive collection that just launched at Level Shoes.