Just like the Golden Globes kicked off awards season earlier this week, London is playing host to the first Men's Fashion Week of the Fall/Winter '19 seasonn as we speak.
In amongst the international names, two regional favourites — Qasimi (whose Founder is a UAE national) and Chalayan (a Cypriot-born Turkish fashion designer) —showcased their newest seasonal collection for menswear.
Qasimi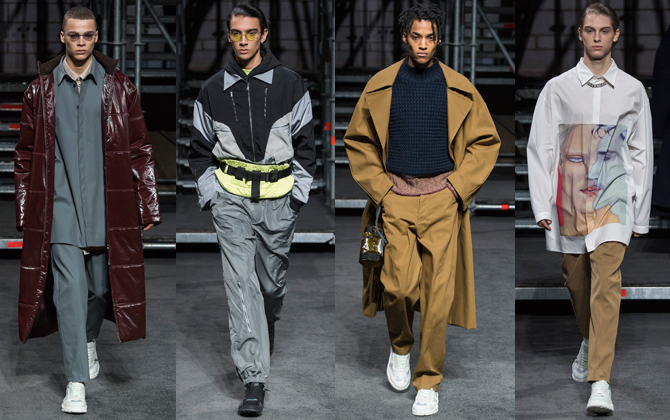 What you need to know: Khalid Qasimi (also the son of the ruler of Sharjah) is known for his soft silhouettes but this time around, the Middle Eastern designer took a more androgynous approach to Fall/Winter '19. Still continuing with the brand's minimal aesthetic, Qasimi created cool boxy shirts, bomber jackets, cargo pants, long coats and comfortable hoodies with a distinct sportswear vibe, too.
Fall '19 must-have: Whilst the colour palette itself is appealing to any Fall wardrobe (with olive, navy and plum reigning supreme), it was the biker and nylon jackets that had "Searching for the Unknown" embroidered in Arabic calligraphy on the back, that rocketed straight to the top of our wish-lists.
Chalayan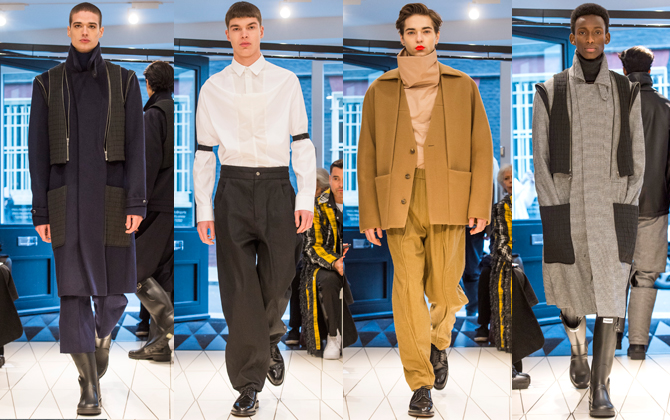 What you need to know: Chalayan blended urban utilitarianism with a pop of escapism as he delivered a collection brimming with sleeveless vests, puffer-style jackets, elastic trousers, black leather hoodies and neon turtlenecks. It was heavy on knitwear and outerwear, but also included baggy pants and crisp shirts.
Trend highlights: With inspiration taken from the outdoors, Chalayan's Fall/Winter '19 collection was filled with origami-style folds, drapes, cutouts and pops of neon shades.
Now, take a look at how you can help fight the plastic pollution crisis with Loewe.