Synonymous with rich fabrics and bespoke tailoring, Ermenegildo Zegna is a brand any man should include in his wardrobe.
Since launching in 1910, the family-owned company has established itself as one of the most respected fashion houses of our time, and it's perhaps due to its consistency to keep up with the present moment. And its latest Fall/Winter '19 campaign is a true example of that.
Whilst its collections remain traditional and yet, very relevant, the brand has tapped one of the in-demand faces of the film industry to front its autumnal collection.
Two-time Oscar winner, Mahershala Ali, is the new face of the collection and their relationship practically oozes with integrity and grace, and that's in part due to Zegna's new direction for the label.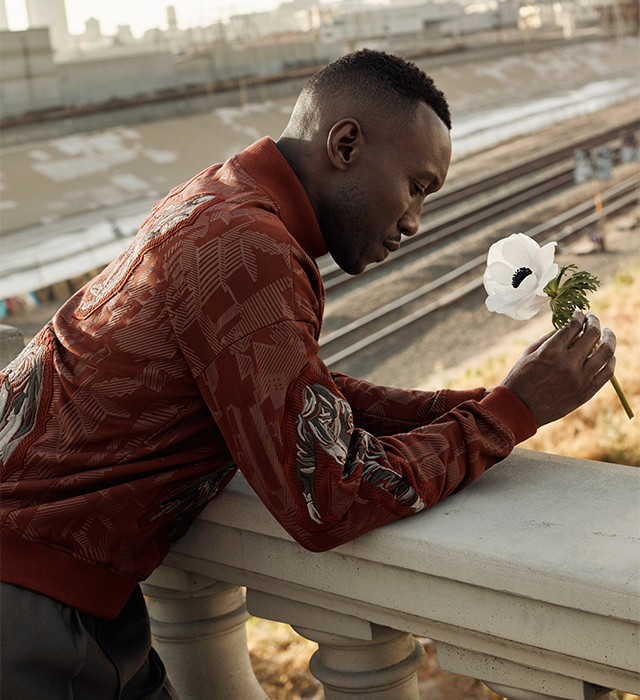 With a commitment to support a new era of 'gentleman', the brand's ever-evolving mindset to understanding manhood has raised the question, 'What Does It Mean To Be A Man Today?' and that's exactly what Ali discusses in the new campaign.
The open discussion is led by the Green Book actor, as he shares a raw anecdote of his own.
"I remember, I was probably like nine or ten, I would stare straight into the mirror and I would just say: Who am I? Who am I? Who am I?" says the actor. "And eventually I just got rid of all these layers and I'd get down to this space where I didn't have any answers. There is a world to discover, and I get to define that for myself."
To celebrate the launch of the campaign, the brand releases a #WHATMAKESAMAN t-shirt (which will be sold in its stores), and all proceeds will be donated to a global charity supporting an education program to build up a better future.
Now, in other fashion news, discover the four new brands that have joined Net-a-Porter's third season of The Vanguard.