From relaxed silhouettes and breathable fabrics to minimalist yet impactful details, these collections encapsulate the meaning of casual meets chic. Explore the boundless possibilities of creating a wardrobe that showcases your personal flair while keeping you cool in any setting.
Etro by Marco De Vincenzo.
Prepare to be swept away by ETRO's eagerly awaited Summer Capsule Collection, masterfully crafted by the ingenious Creative Director, Marco De Vincenzo. This extraordinary collection emerges as a vibrant and dynamic tapestry, where every thread pulsates with vivid hues and prints that pay homage to the natural world, invoking the essence of the sun-soaked season.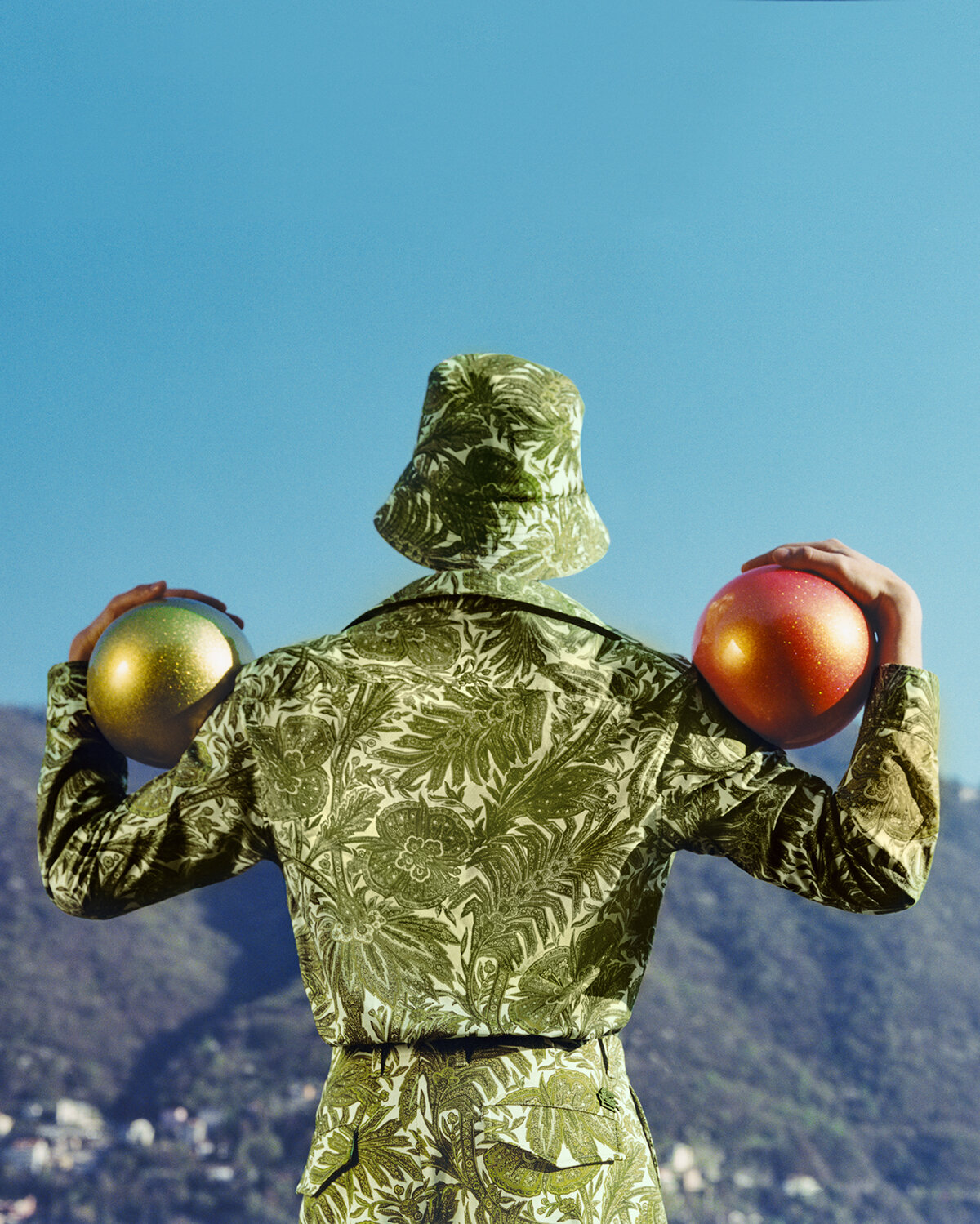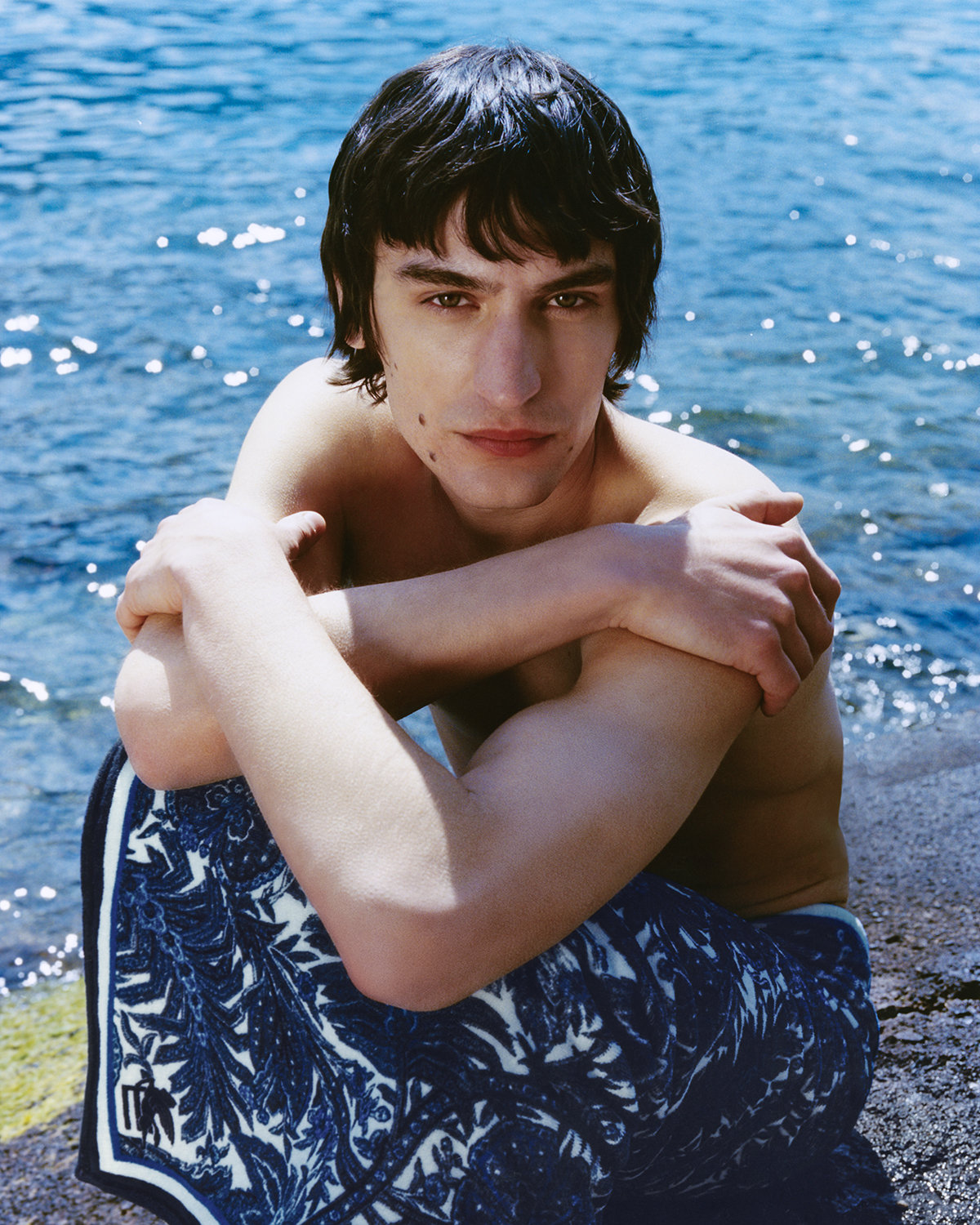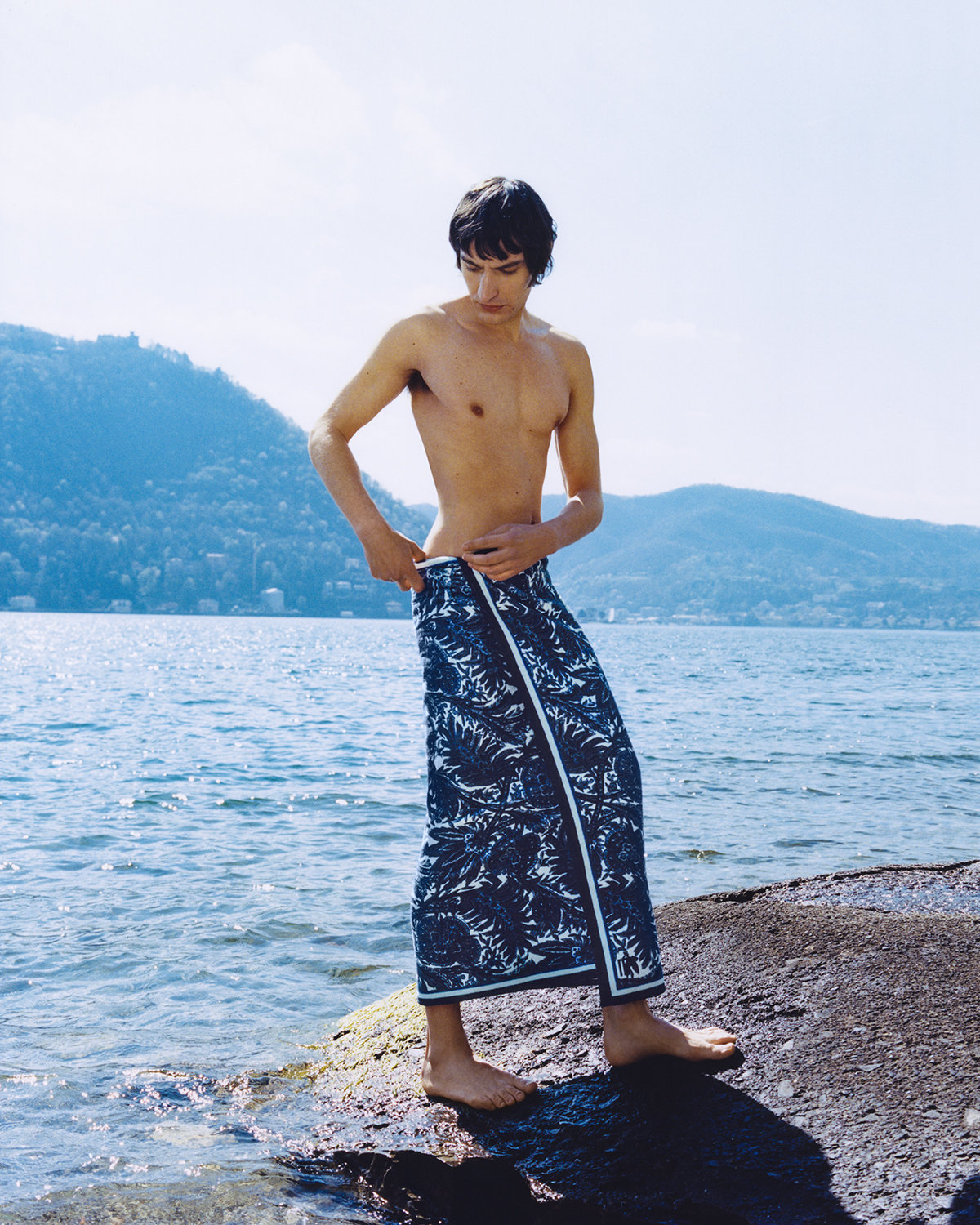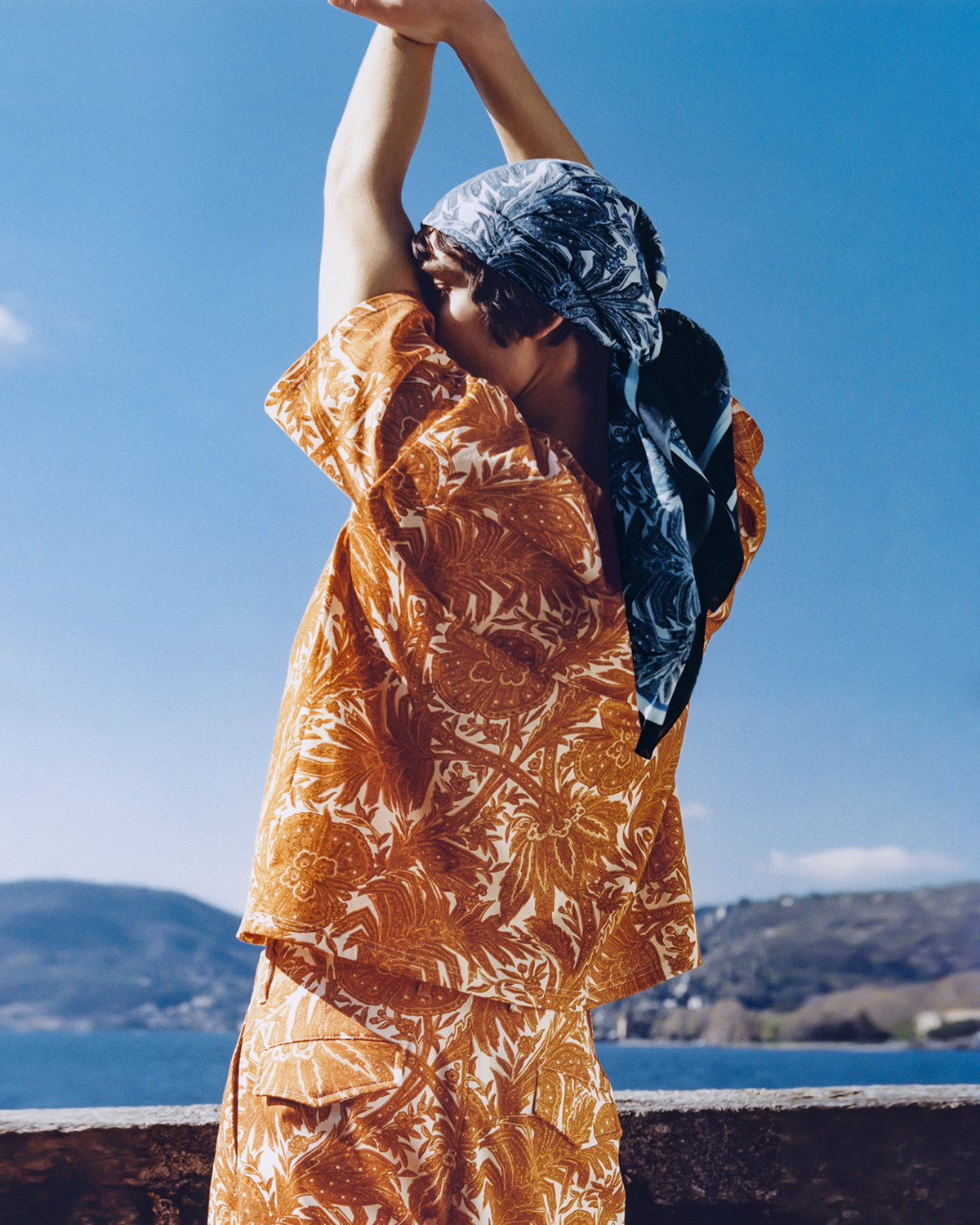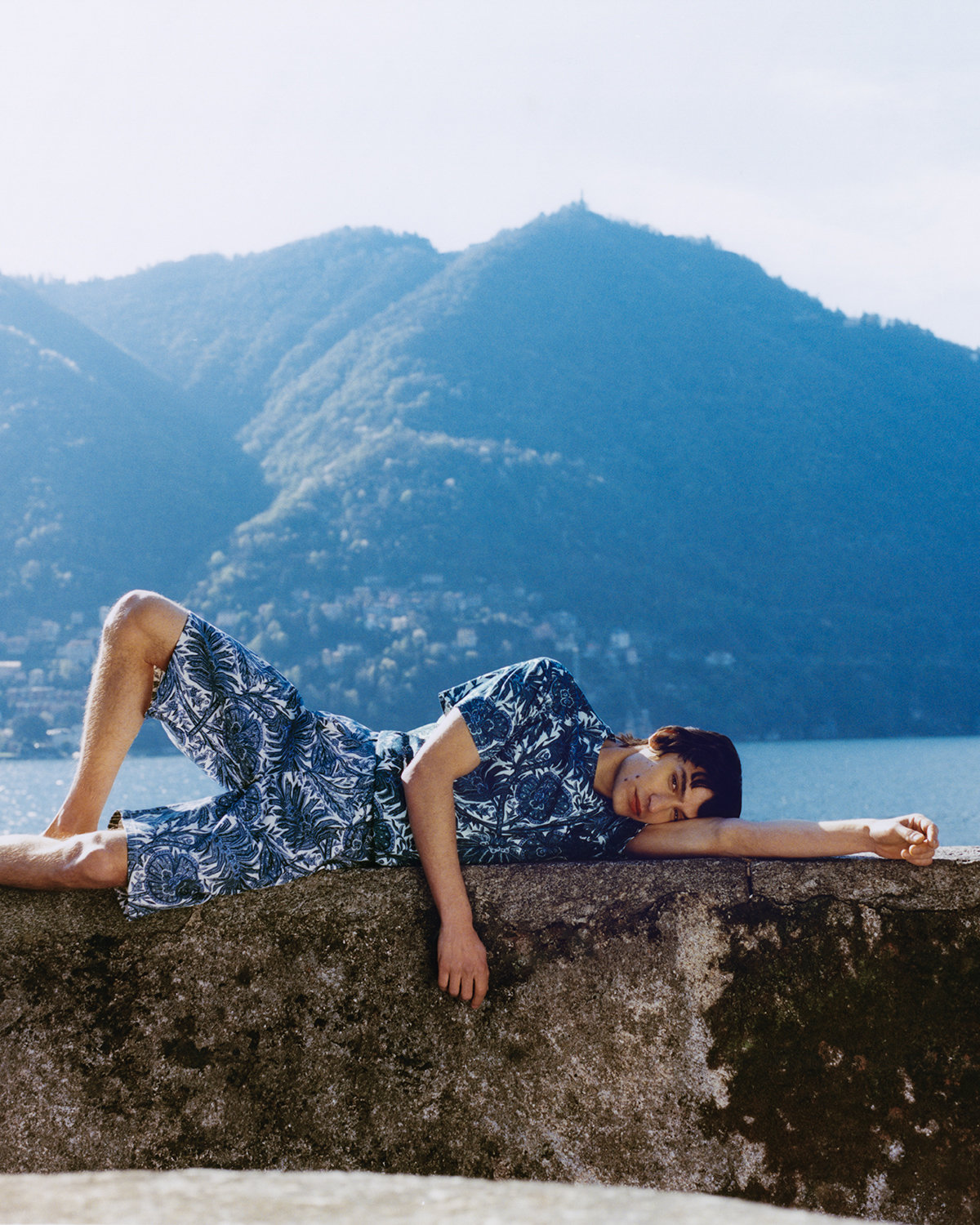 Marni collaborates with No Vacancy Inn to celebrate a vision in technicolor.
Prepare to be dazzled by Marni's vibrant and captivating summert capsule collection infused with a kaleidoscope of colors. Fueling the creative pieces is the ingenious Marni Jam, a multidisciplinary brand project that dares to push boundaries. Joining forces with No Vacancy Inn, the visionary art collective founded by Tremaine Emory, Ade "Acyde" Odunlami, and Brock Korsan, Marni embarks on a transcendent exploration of various artistic mediums, delving into the intricacies of modern human relationships.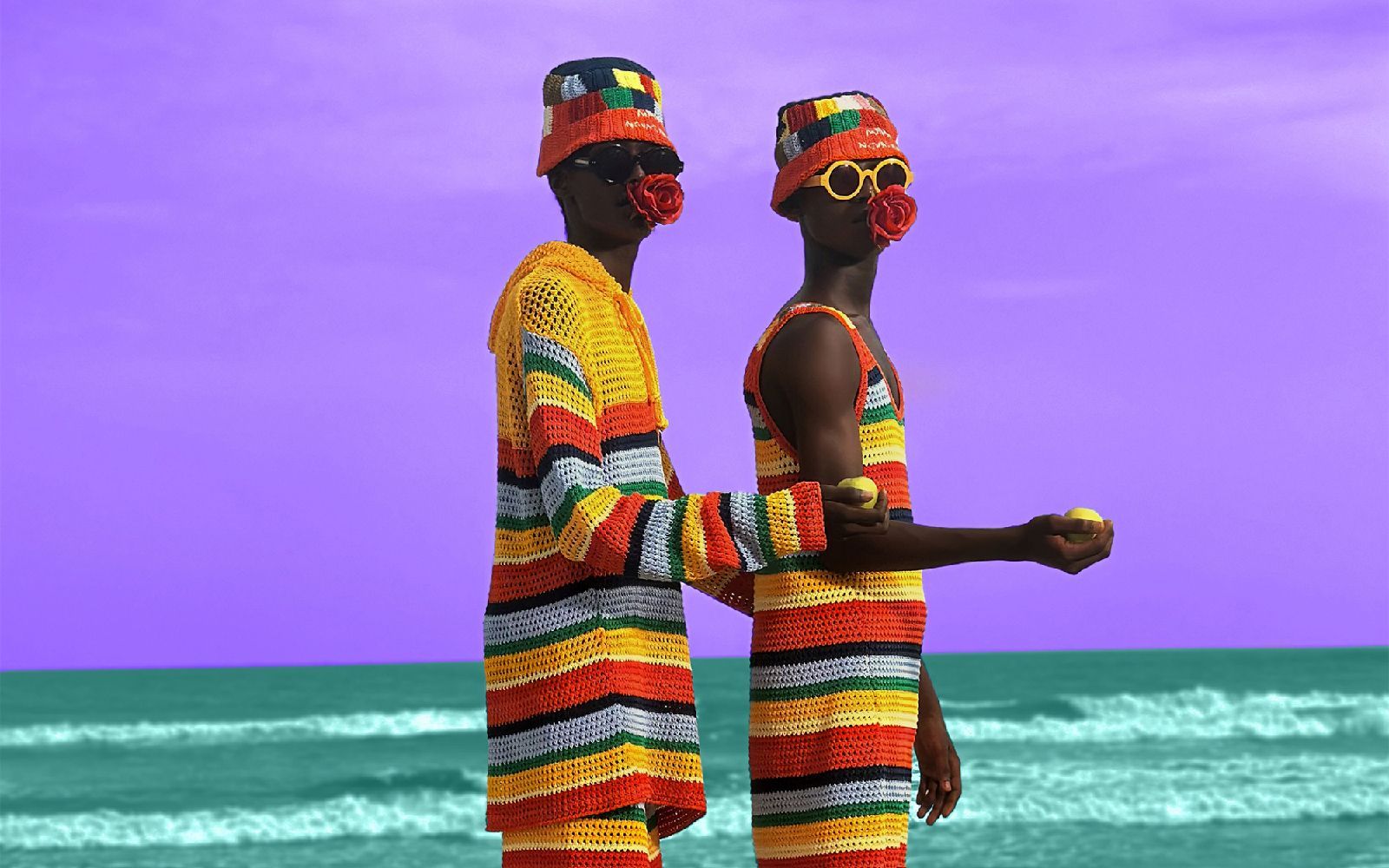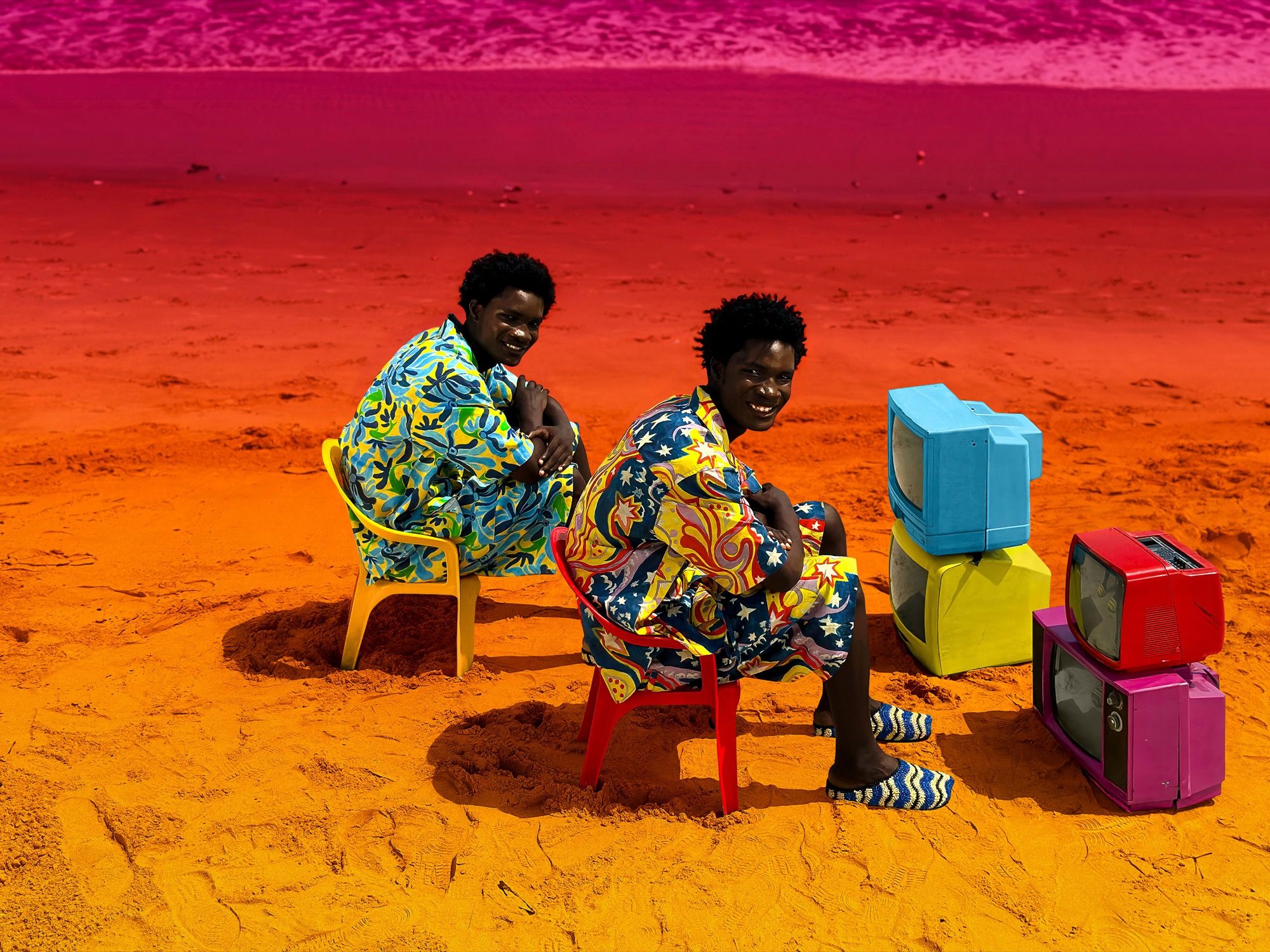 The Beachwear Capsule from the Dior Men's in collaboration with Parley from the Ocean.
Kim Jones and Parley for the Oceans join forces for the second consecutive year, an environmental organization and collaboration network aiming to combat the pressing issue of ocean pollutio and birthed a resolute beach capsule that echoes Dior's unwavering commitment to a greener future. Drawing inspiration from Monsieur Dior's profound love for flowers, gardens, and the vastness of the sea, this project aligns their admiration and determination to protect the aquatic realm, the artistic director of Dior Men's Lines set out to create a collection crafted from respectful materials, with a remarkable 96% composed of recycled fabrics. Coral pink and lemon yellow burst forth, radiating joy and vitality, while harmonizing with a nuanced selection of grays—a nod to the iconic signature color of Monsieur Dior himself. This committed beach capsule encapsulates a story of innovation, sustainability, and respect for the delicate balance of our planet's precious oceans.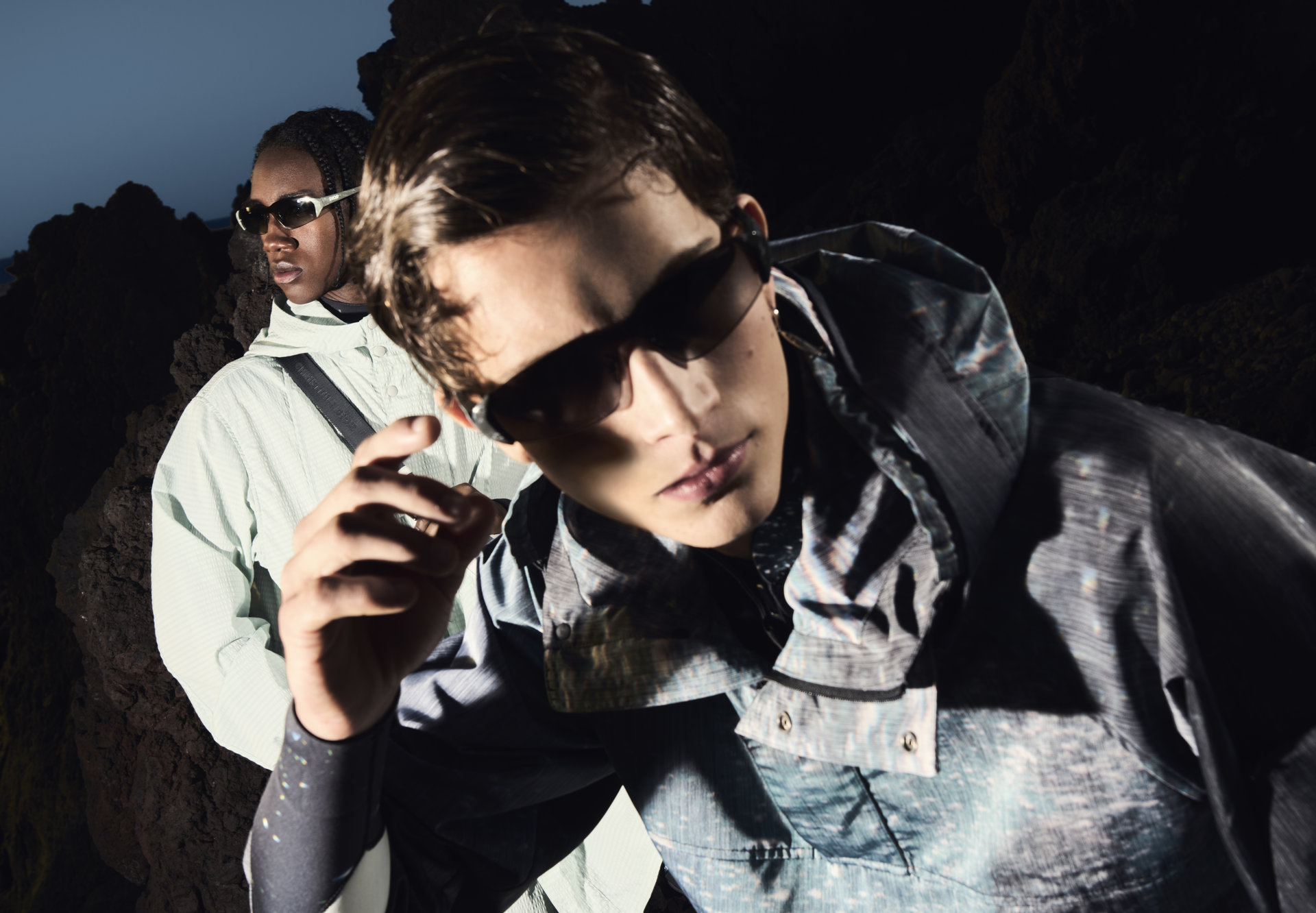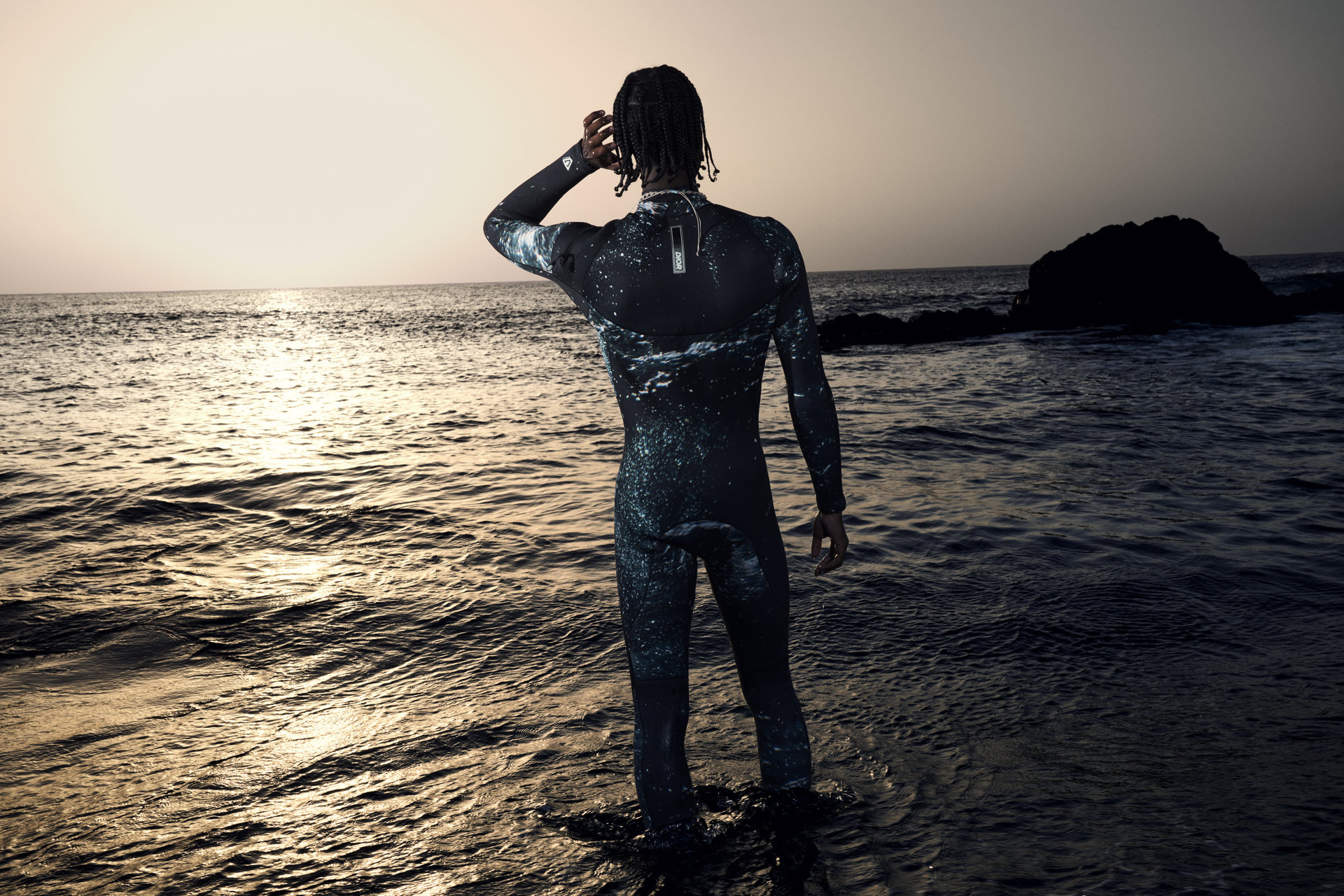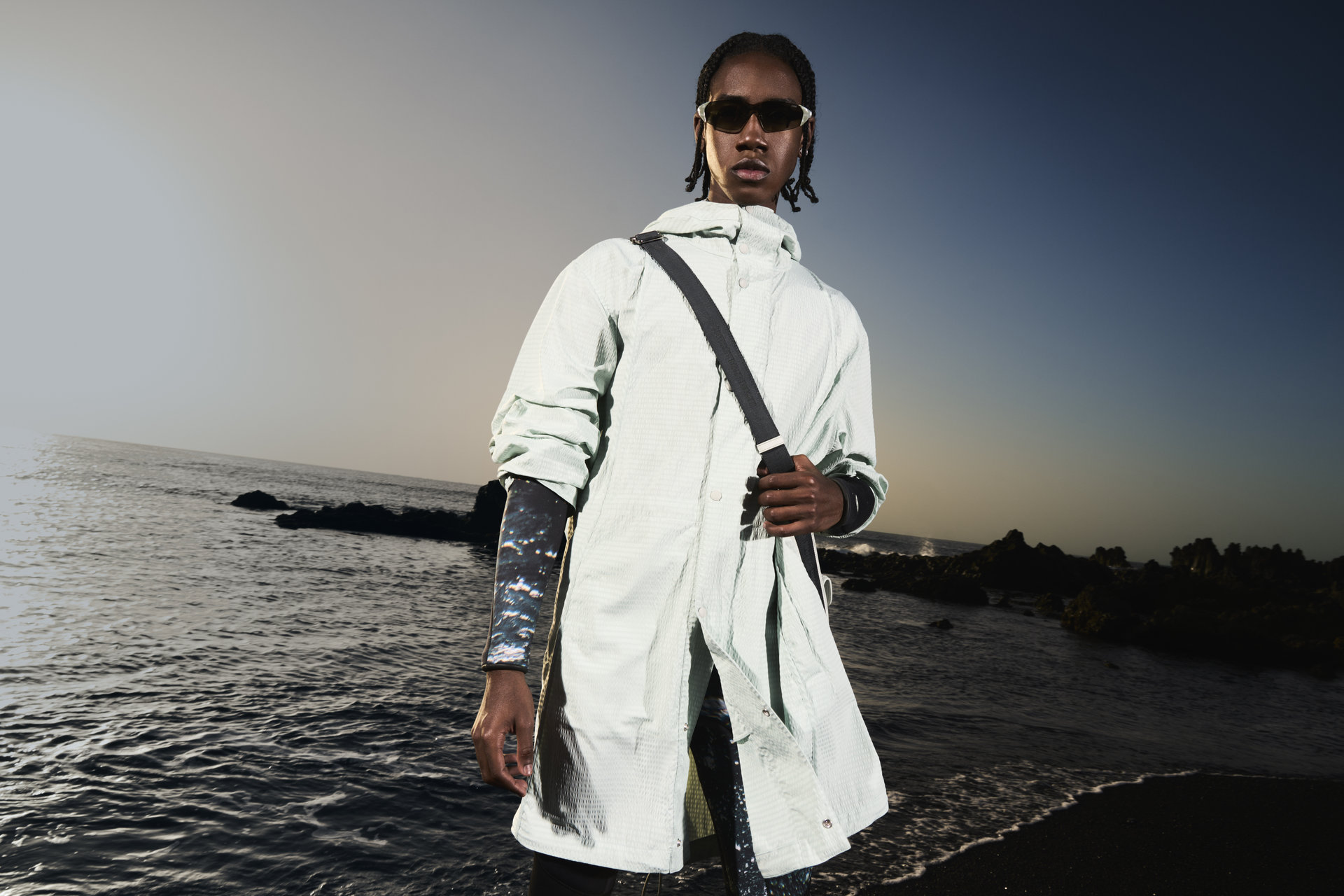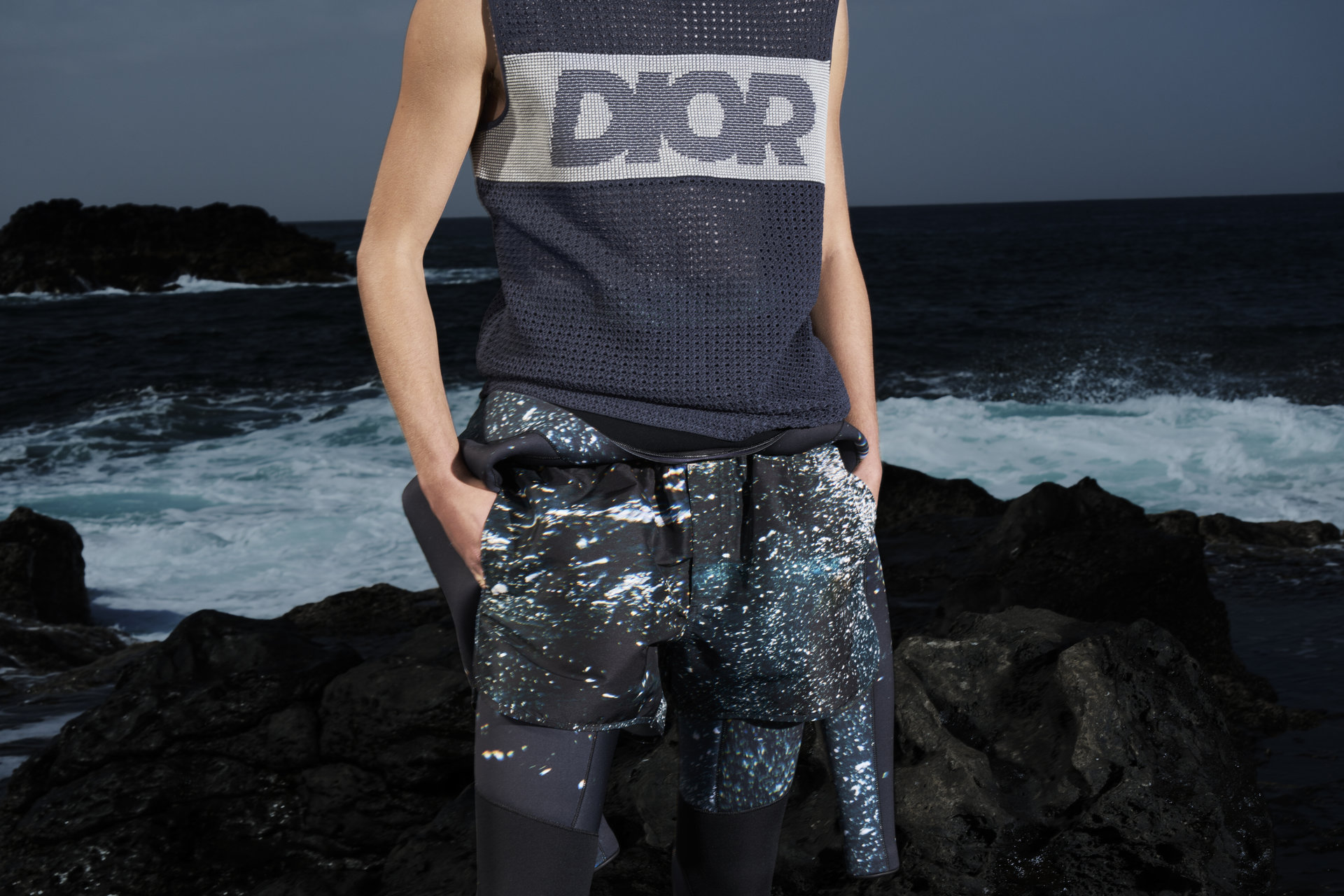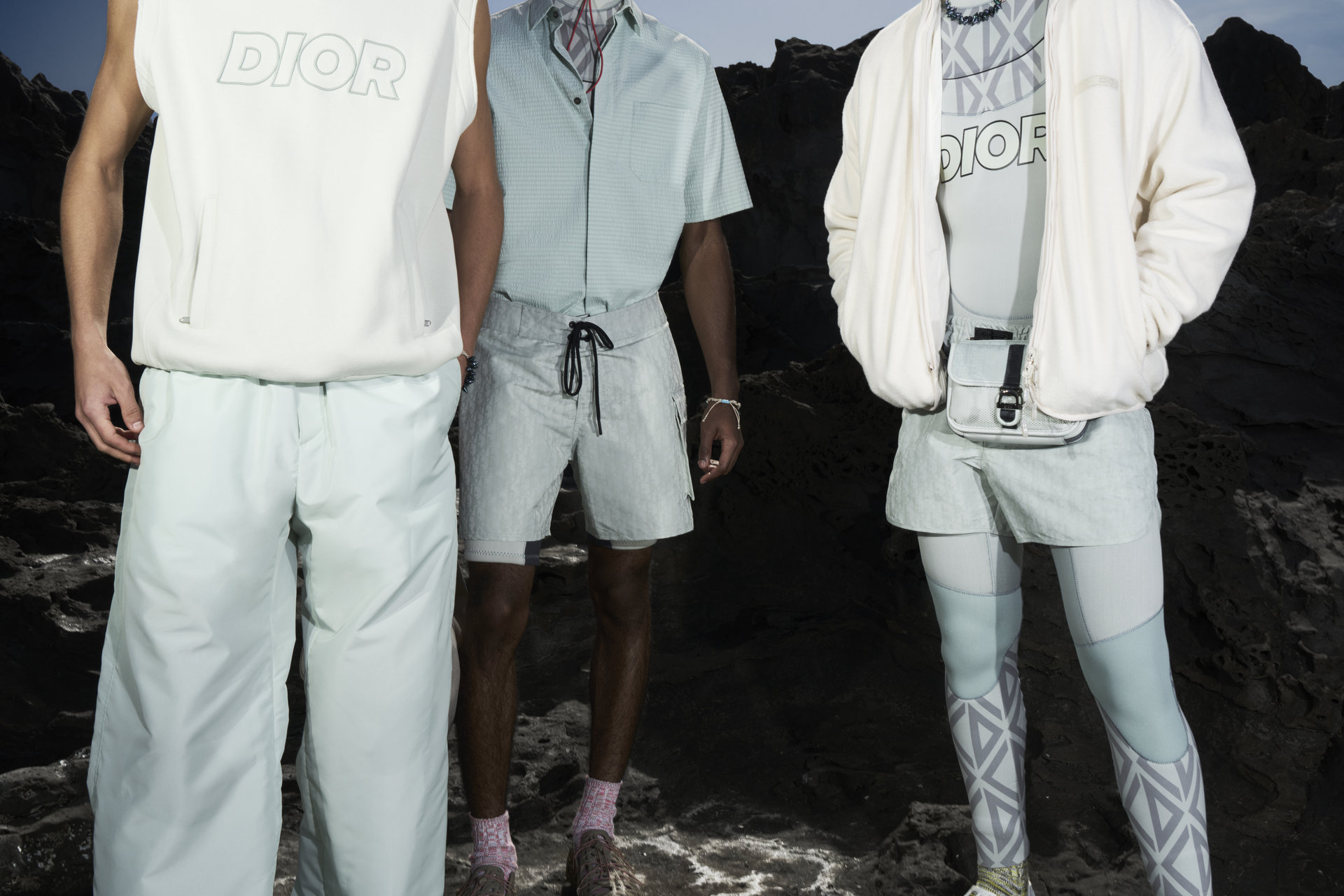 Dolce & Gabbana x My Theresa.
Prepare to embark on a journey where sensuality meets rebellion, as Dolce&Gabbana and Mytheresa combine their creative prowess to bring forth a menswear capsule that captures the essence of seduction and unapologetic style. Together, they have brought back to life seductive and daring silhouettes, drawing inspiration from the brand's rich archives by weaving together a striking medley of blacks, blues, forest greens, and stone gray, evoking an atmosphere of undeniable allure. Baggy trousers and jackets take center stage, adorned with multi-storage pockets that blend functionality with style. Distressed denim makes a bold statement, while the brand's iconic logo embellishes the rear pockets, adding a touch of edginess.