Kim Jones has been known for his boundary-breaking collabs and blurring the line between streetwear and luxury fashion – which is probably why he's one of the most respected designers in the industry today. Further showcasing his ability to collide worlds together under the fashion realm, he took his latest Spring 2023 collection to California, and instead of collaborating with an artist, the creative opted to invite a California-based designer to build a capsule that pays tribute to the '90s.
Teaming up with Eli Russell Linnetz, the renowned designer behind ERL and one of several bright young finalists up for this year's LVMH Prize, it only made sense to reveal the capsule collection against the backdrop of this well known Los Angeles beachfront.
"We have worked with lots of different people on our collections, but this time I wanted to work with someone in a different way; I wanted somebody to see Dior from a different angle," explains Kim Jones. "With Eli Russell Linnetz, not only do I like his work but working with a younger designer on Dior Men and seeing things from his perspective felt incredibly inspiring. It was both familiar and revelatory; reaffirming why we both dreamed about working in fashion in the first place."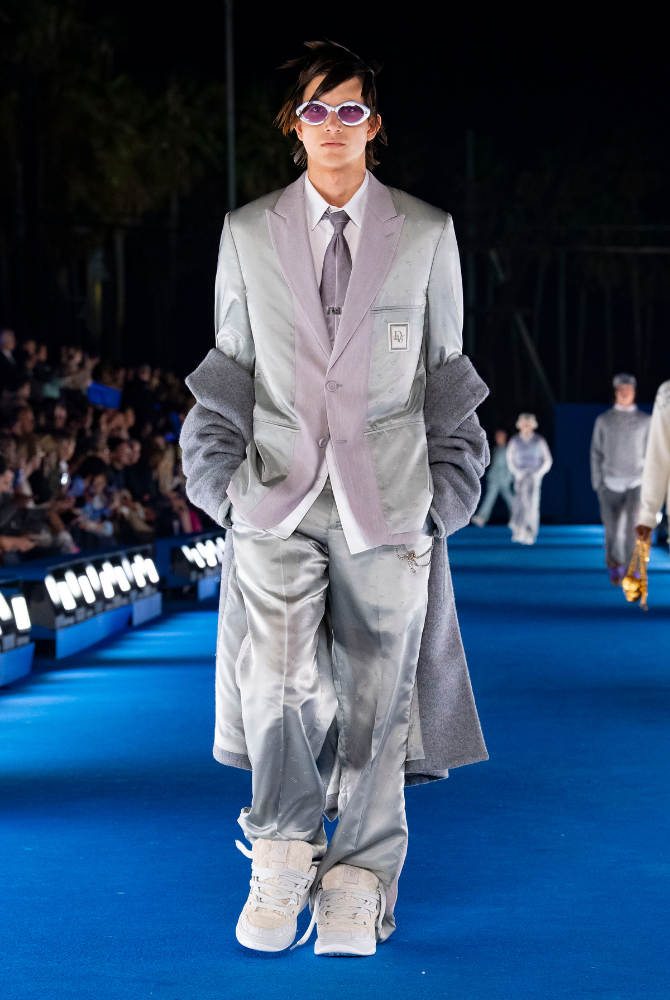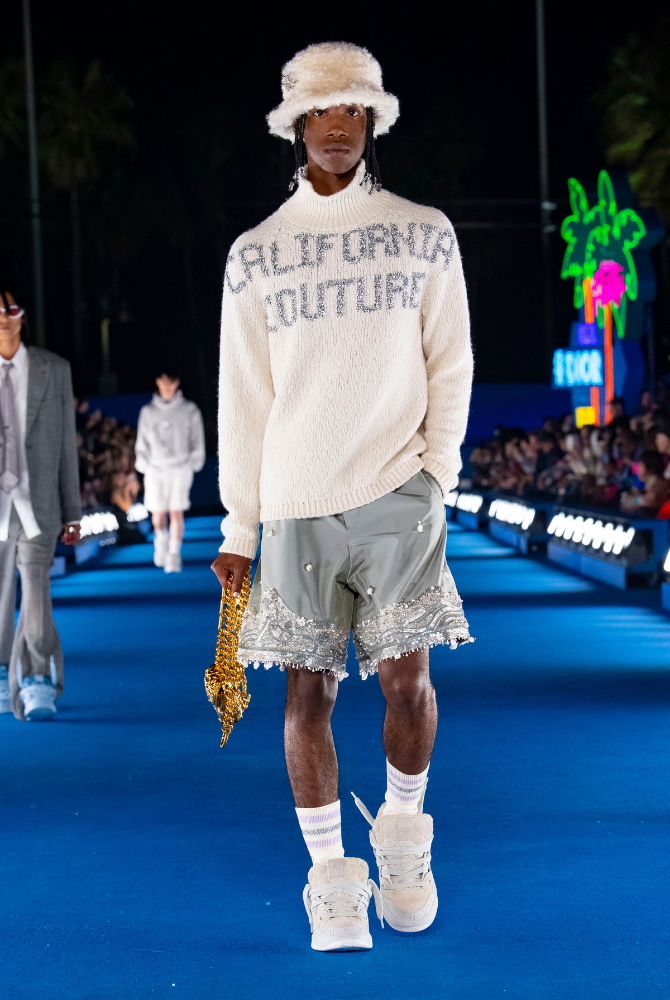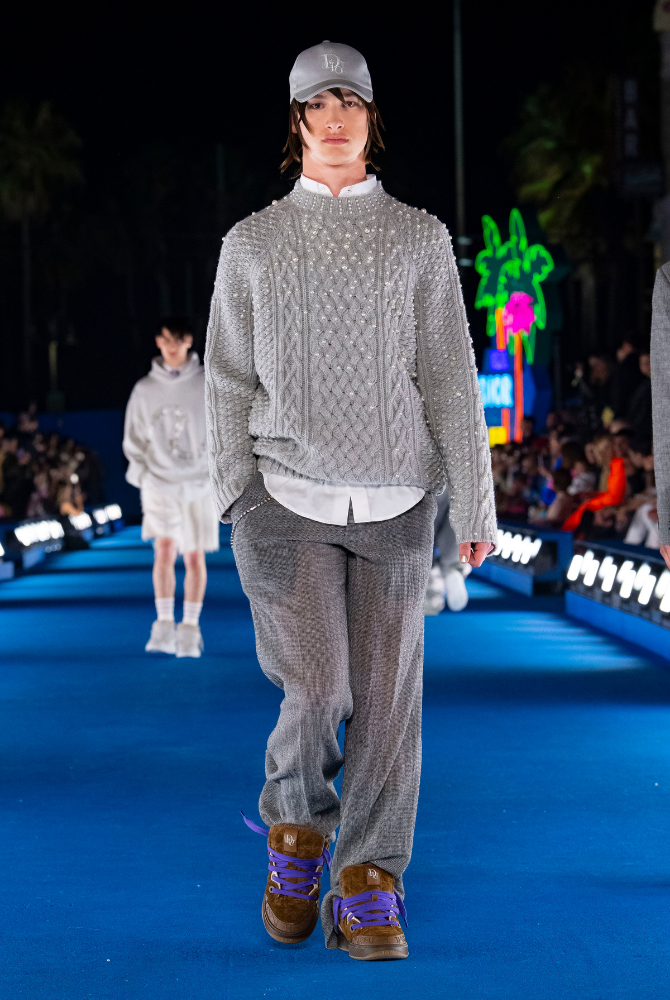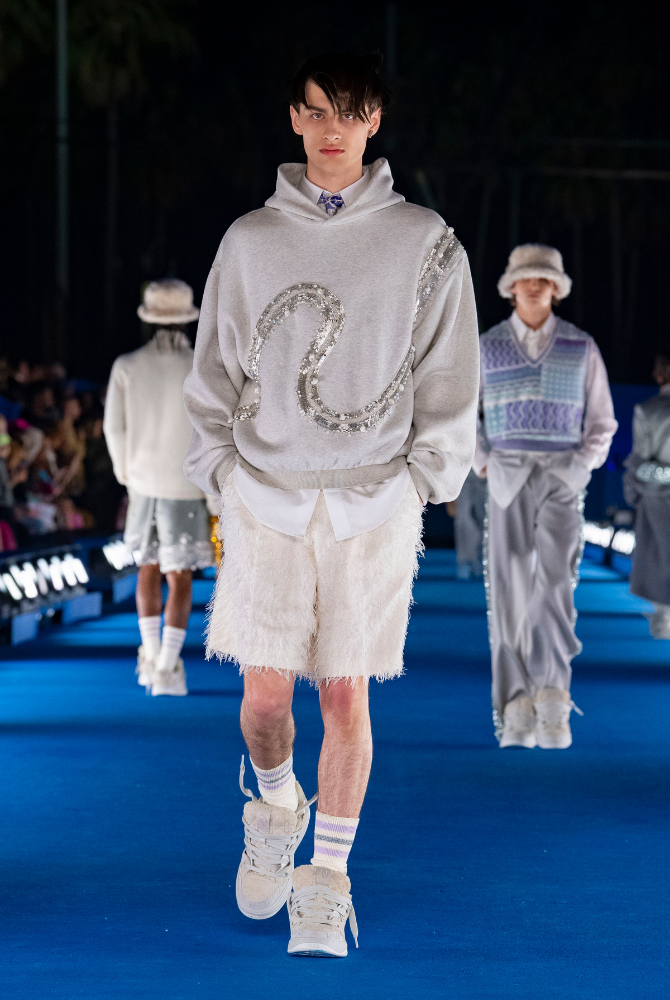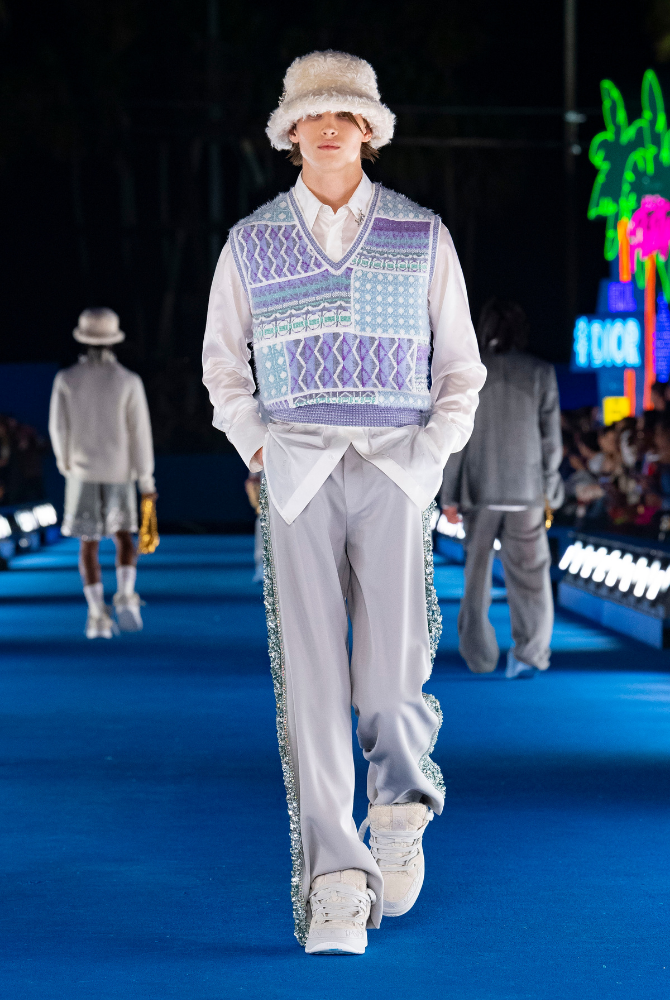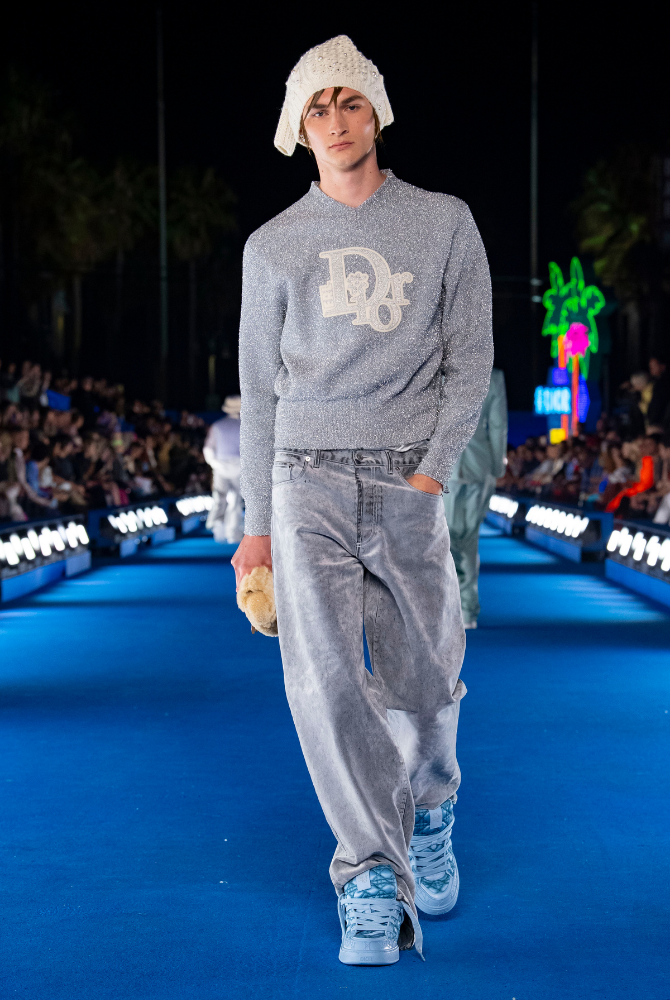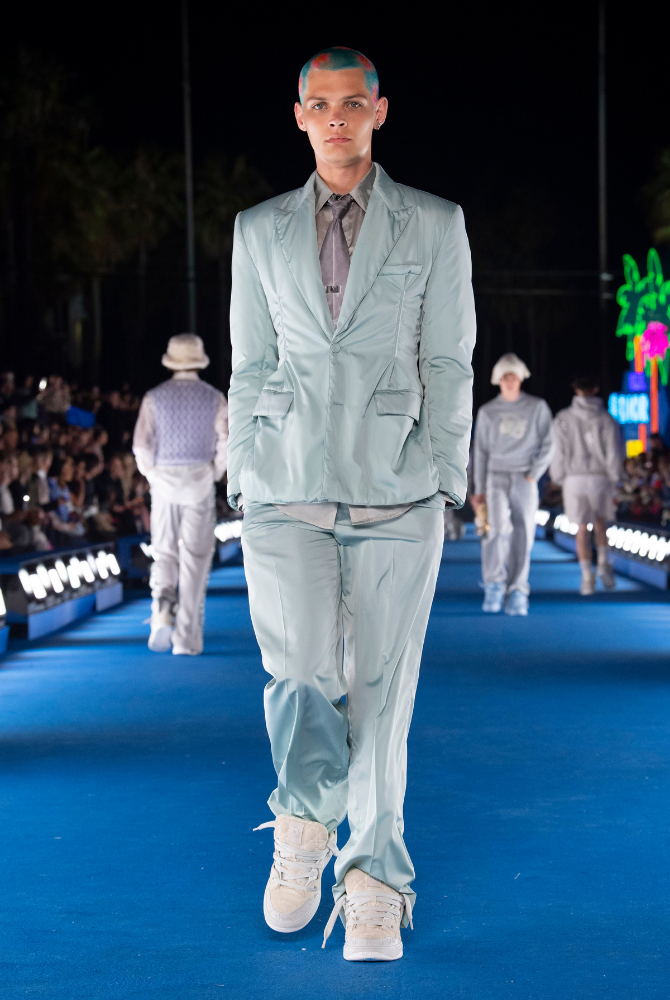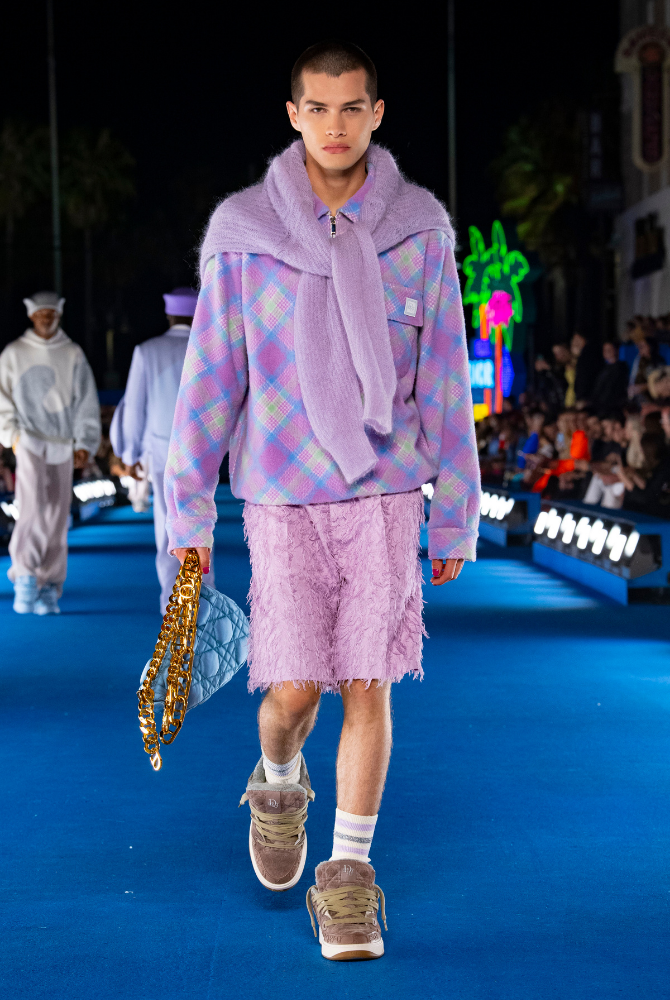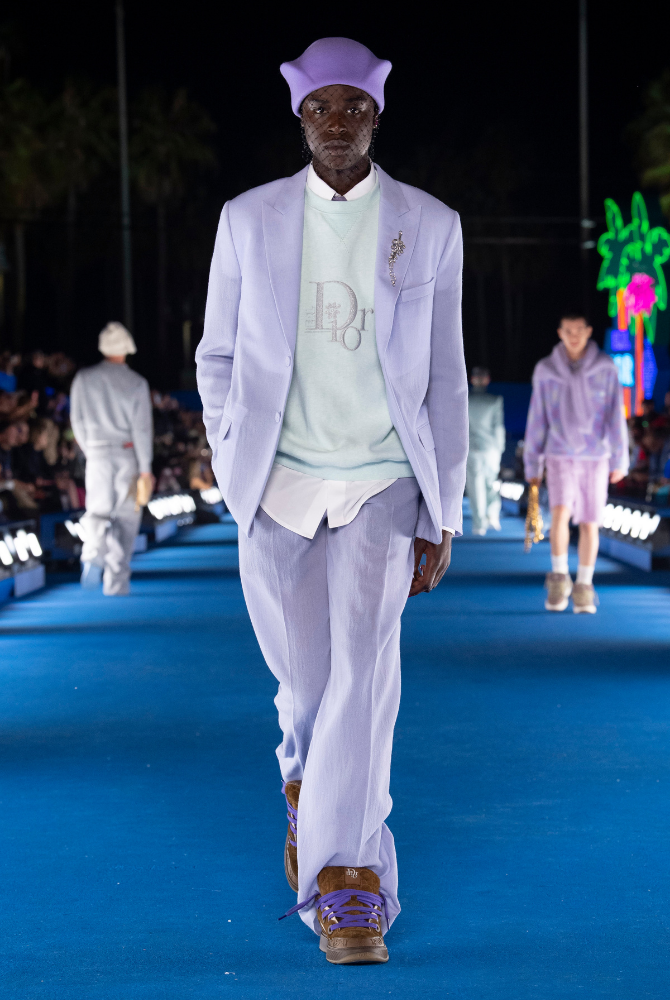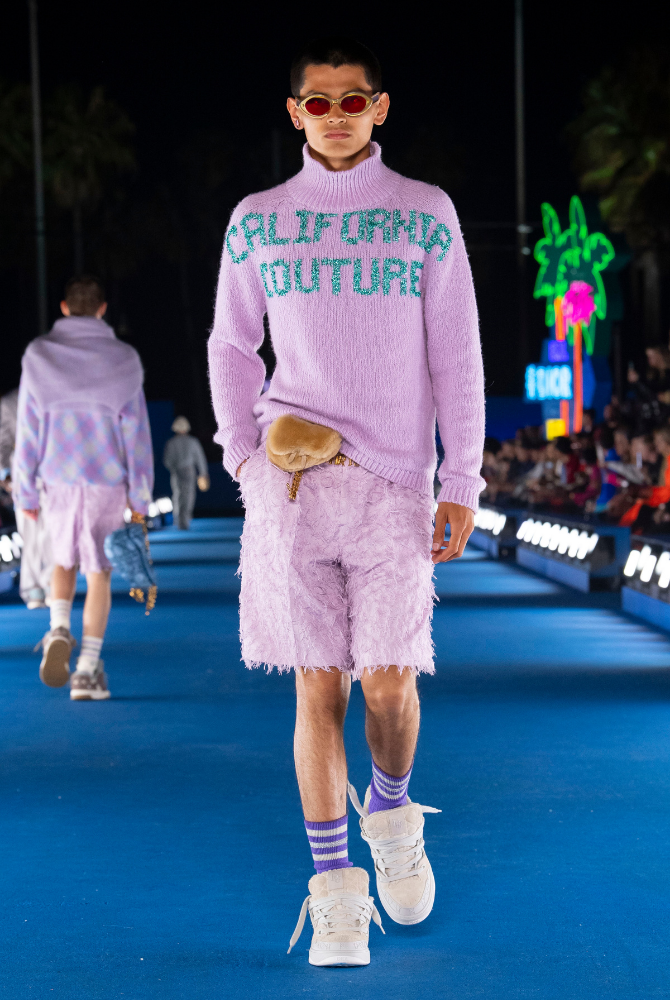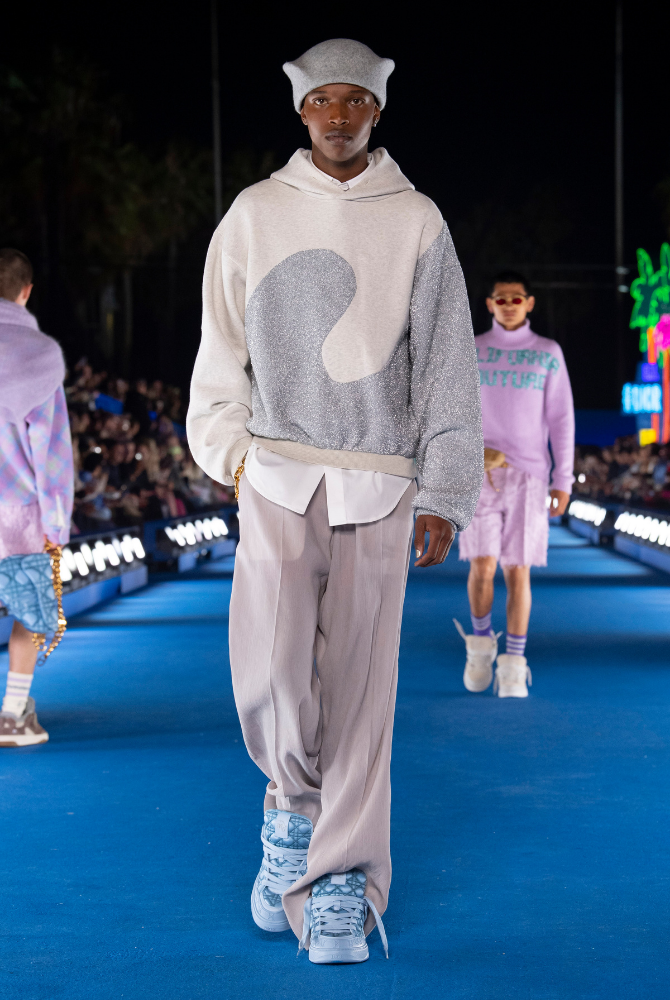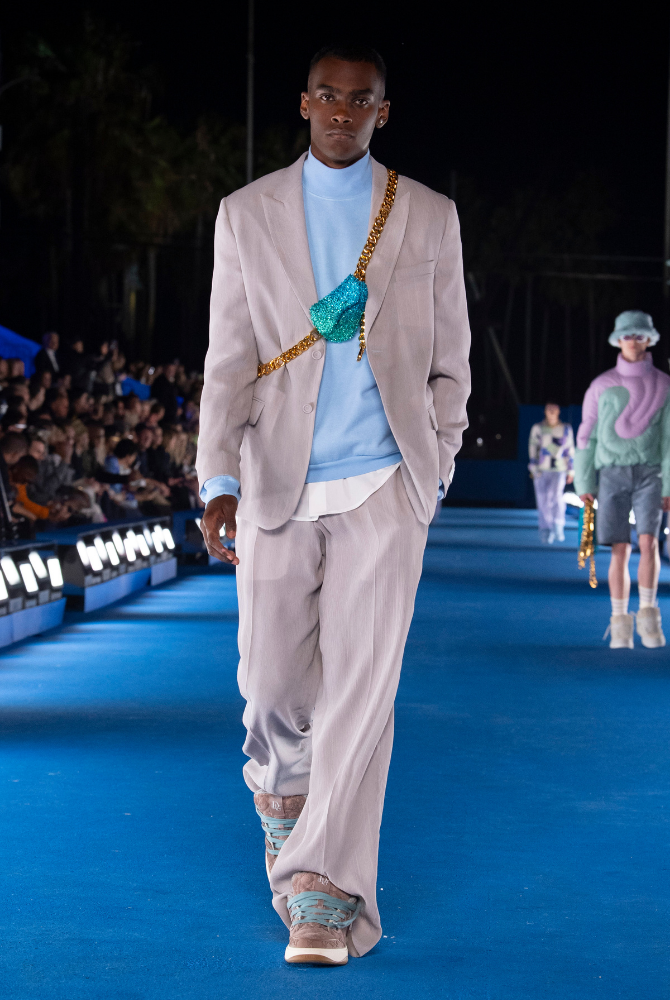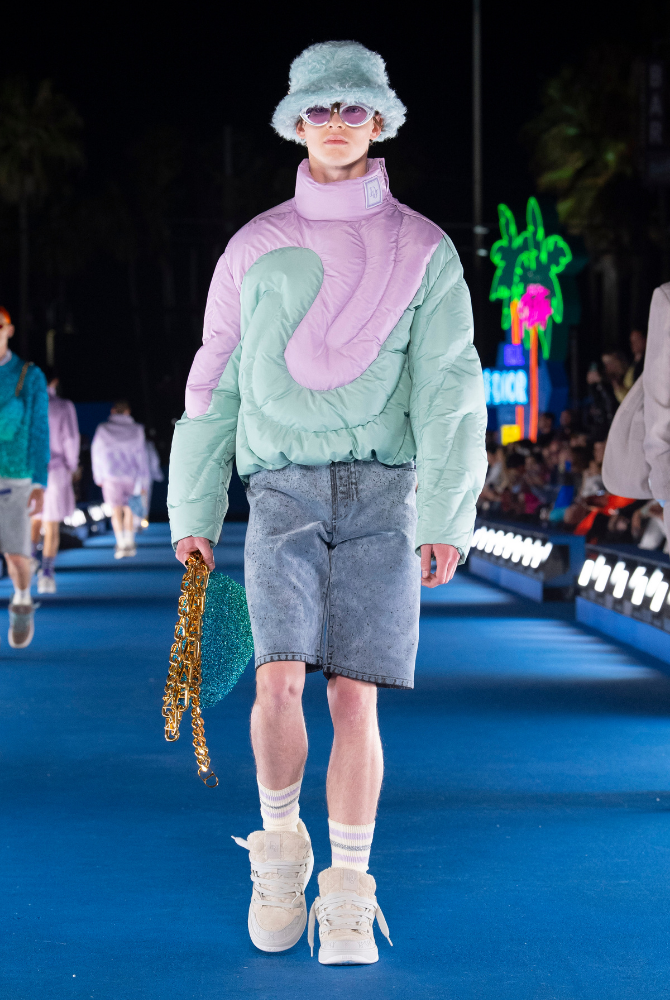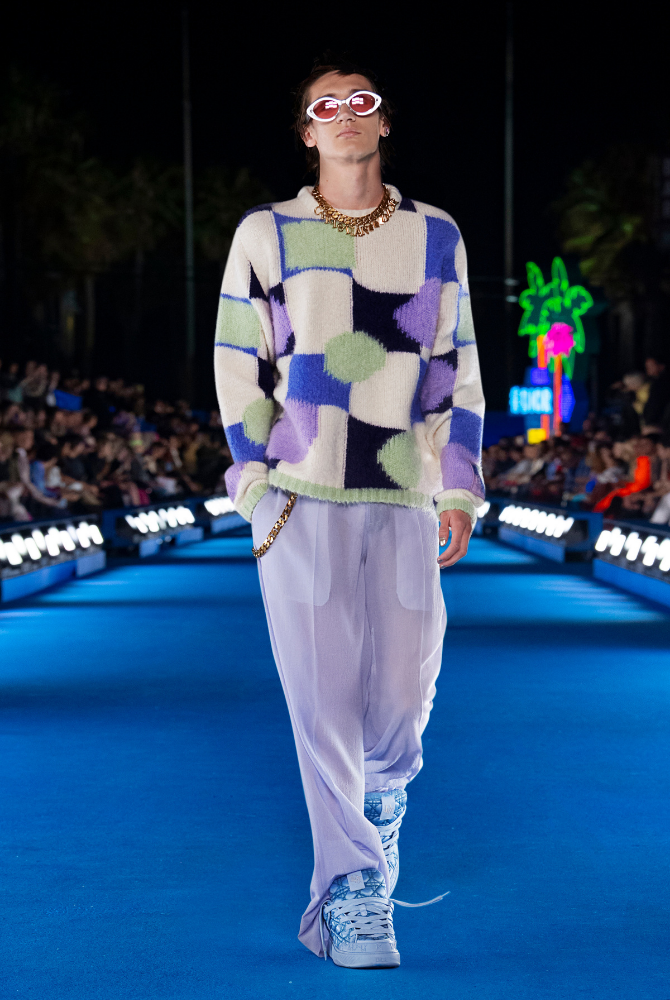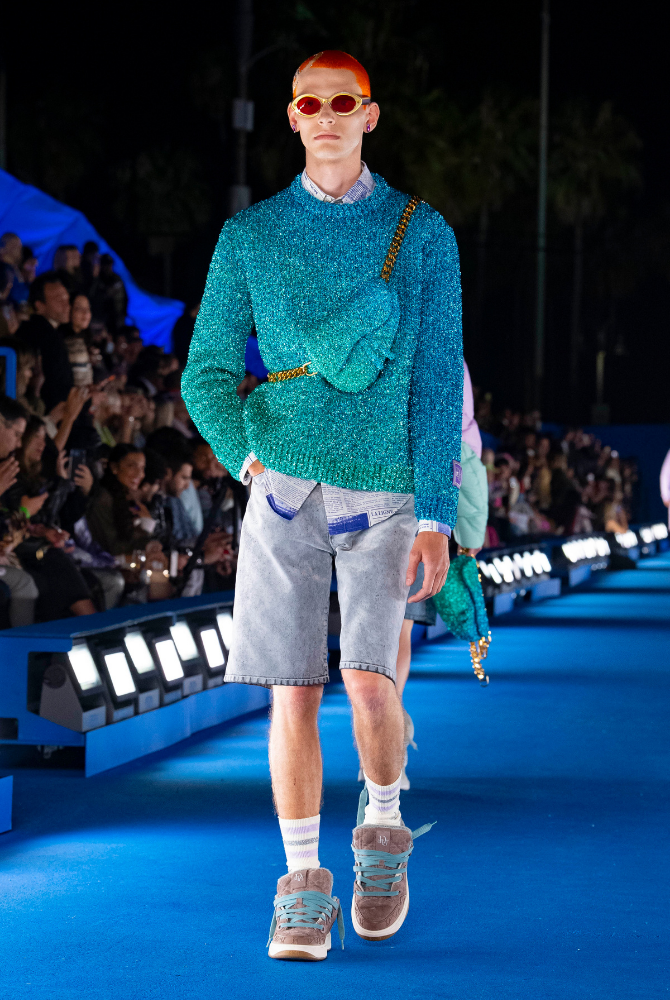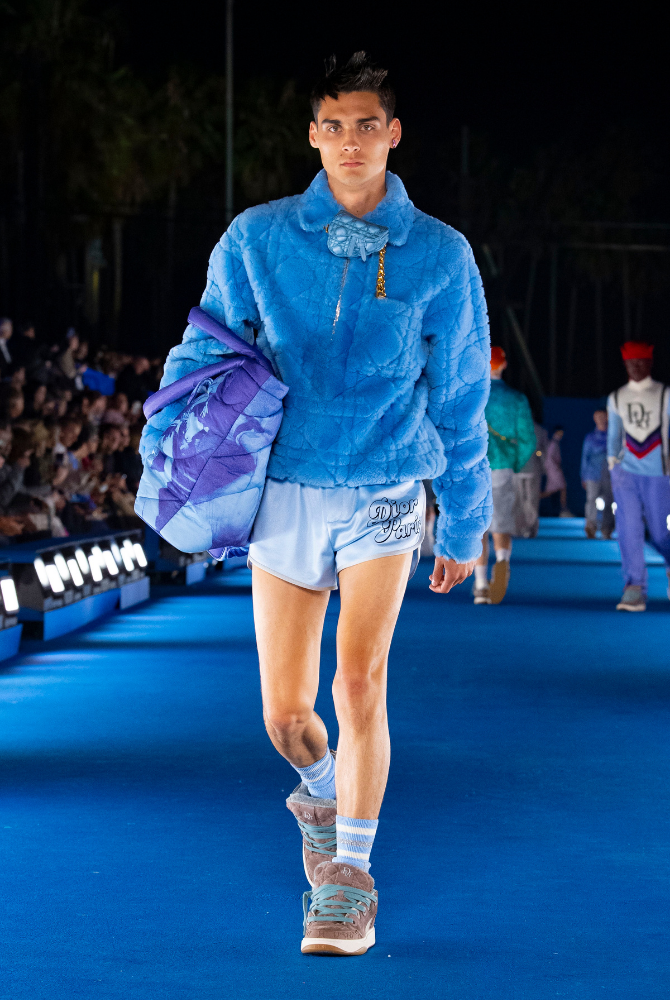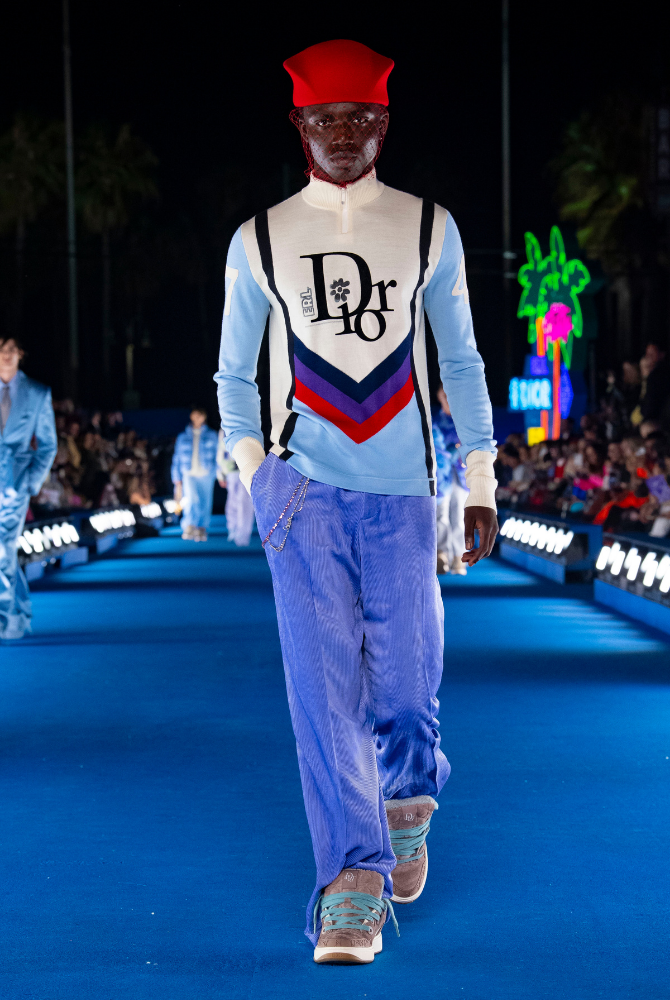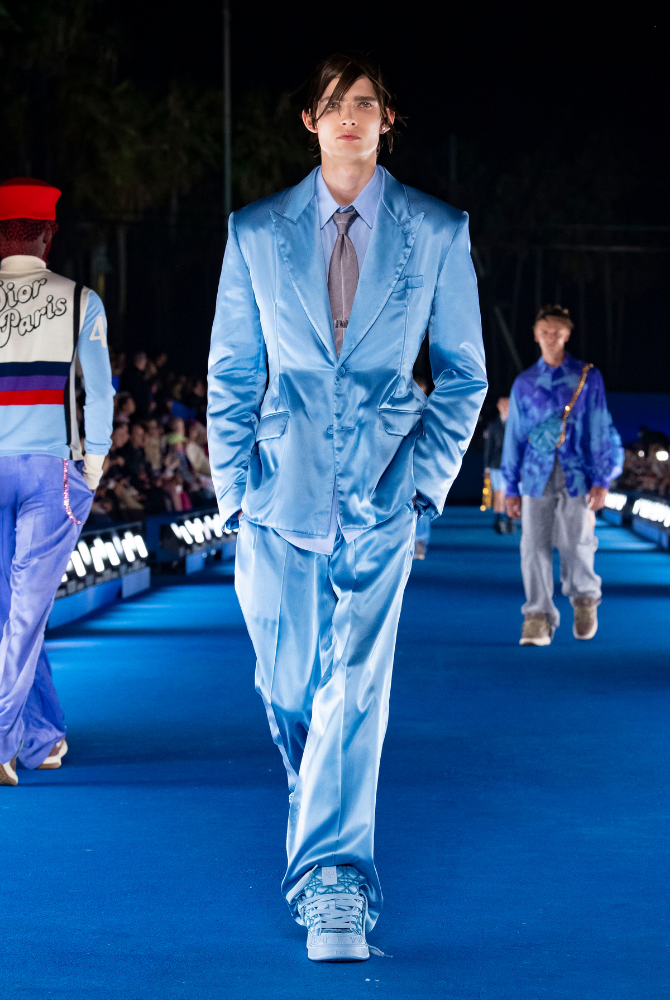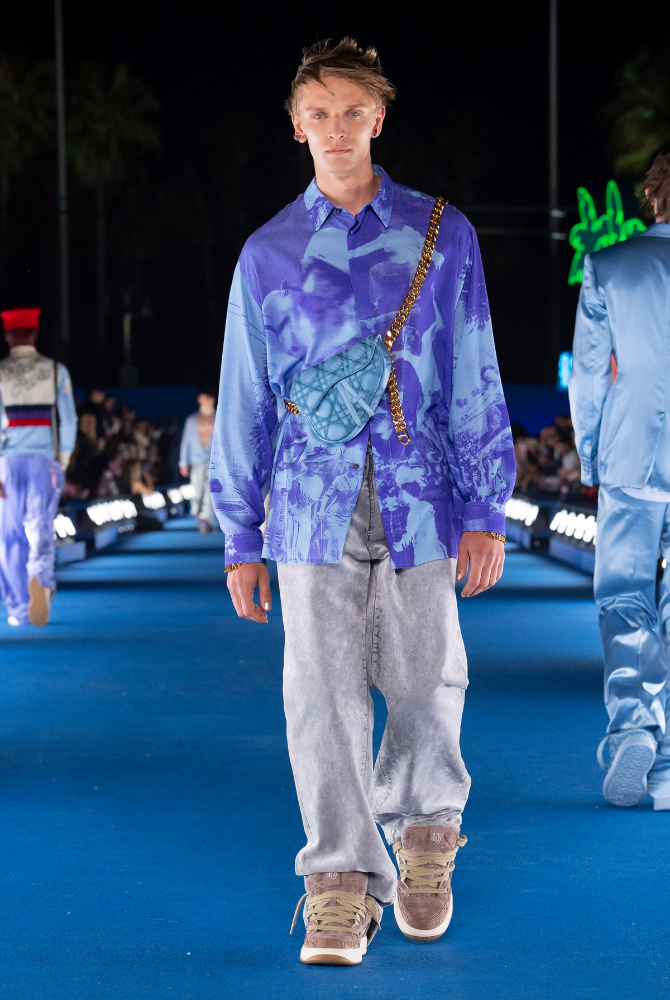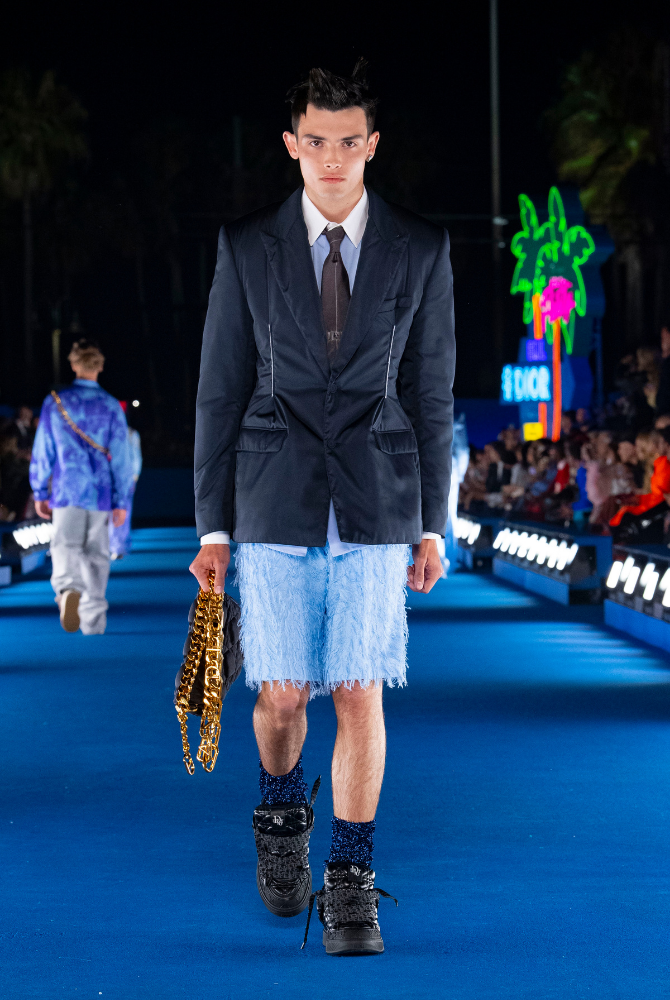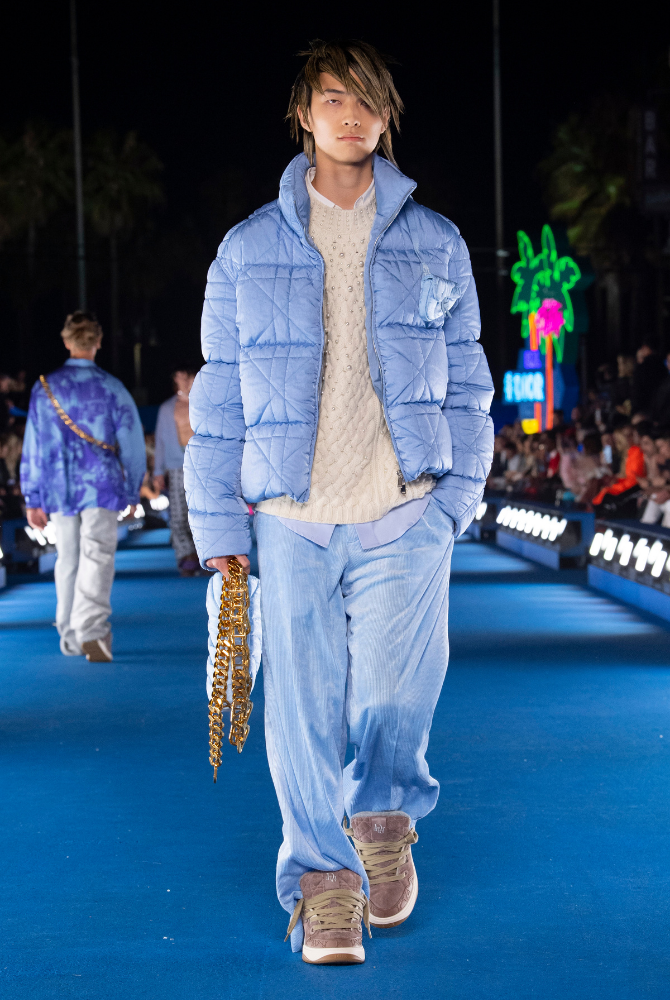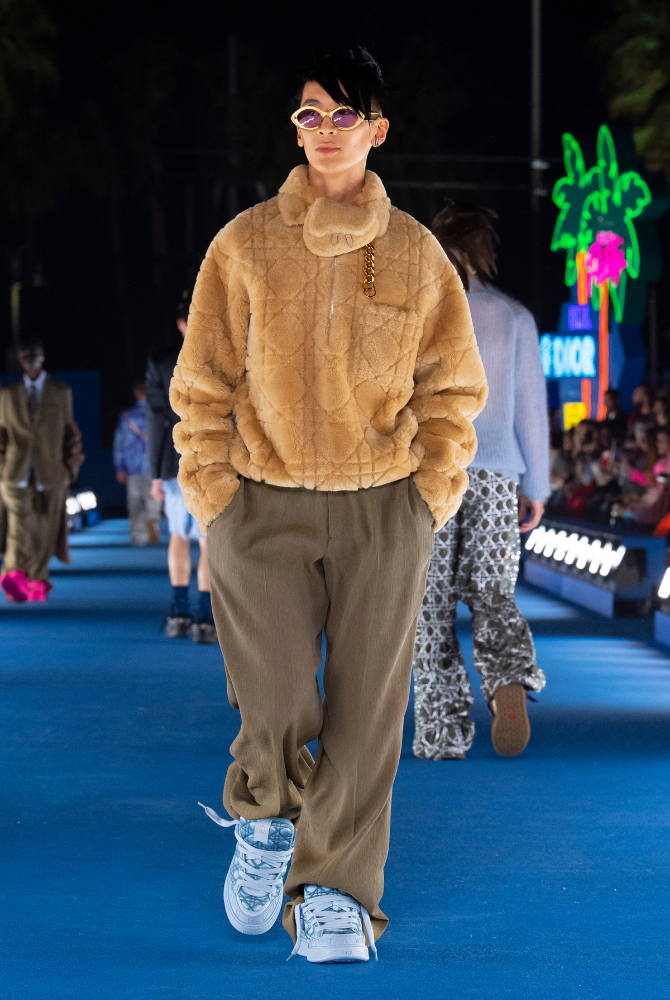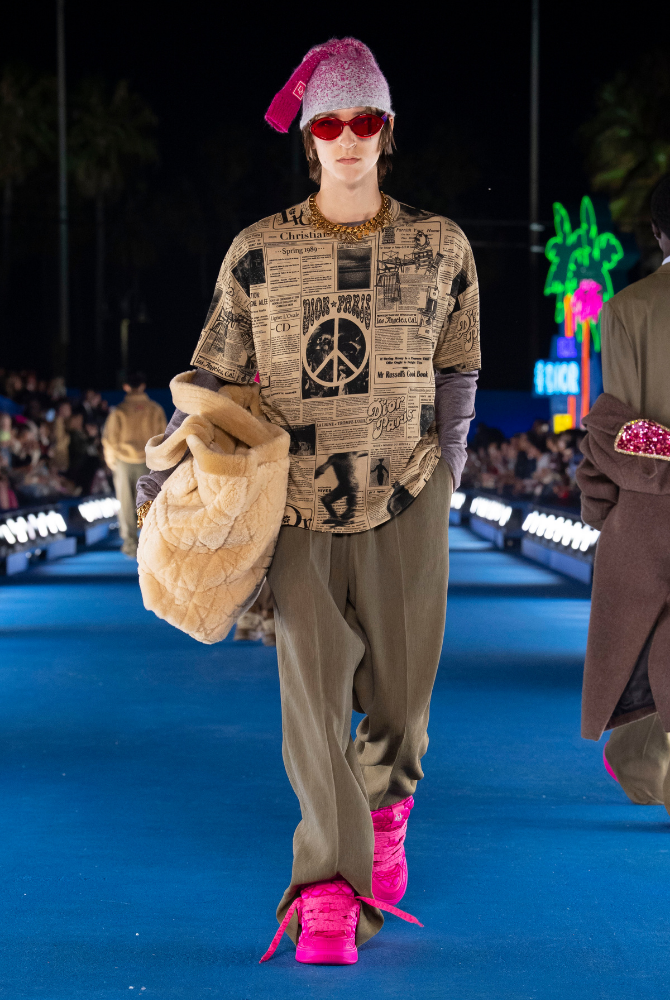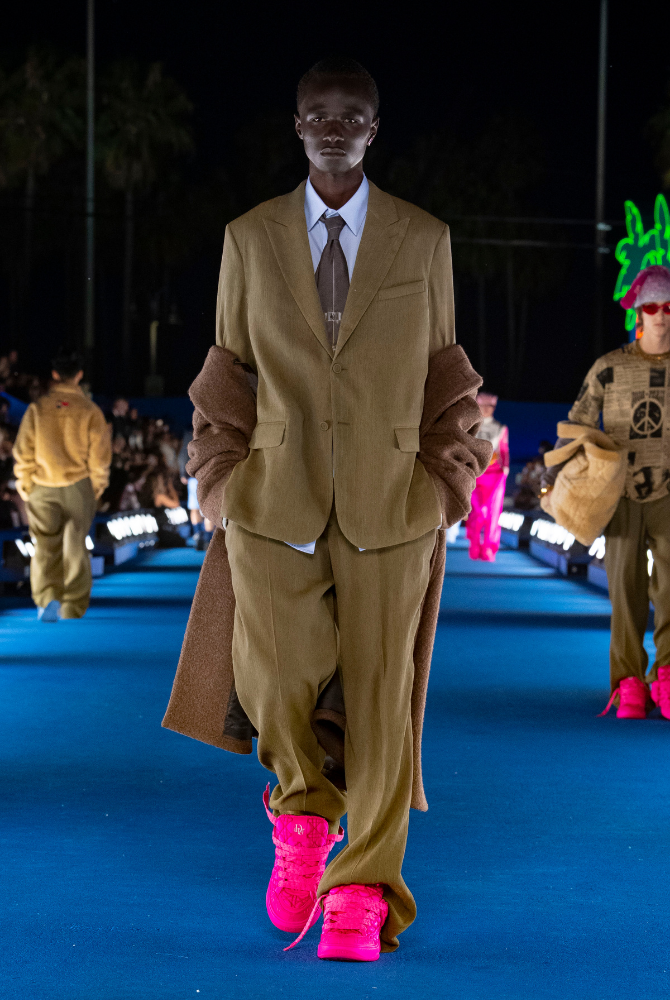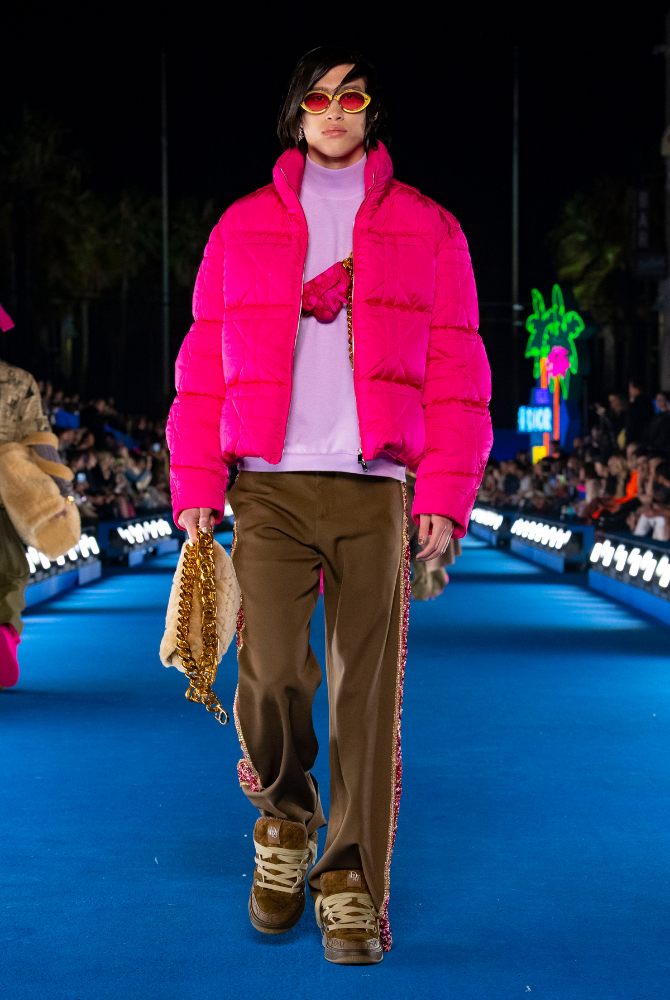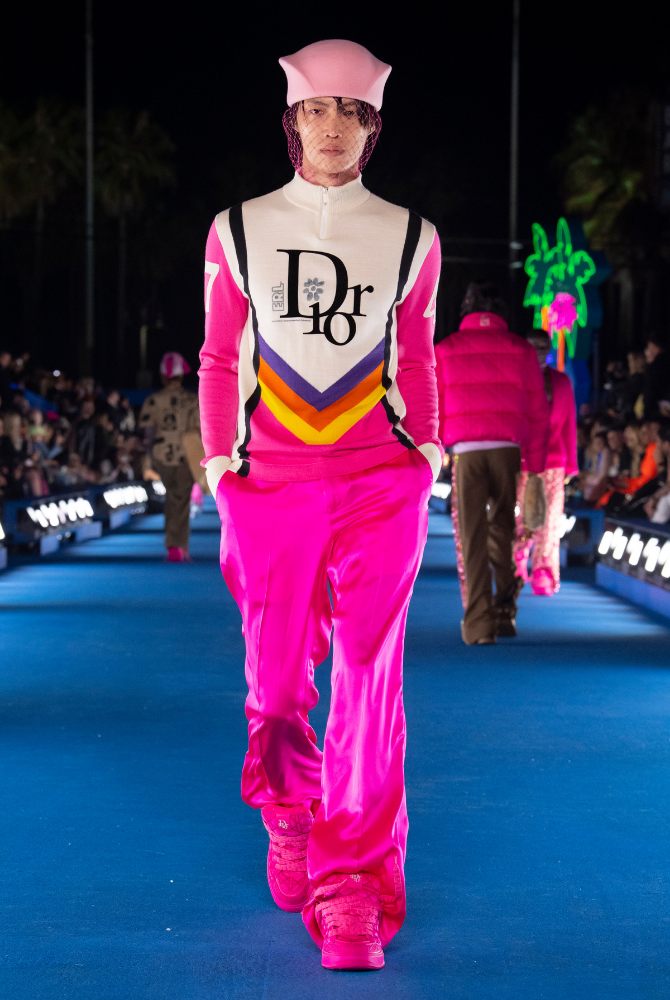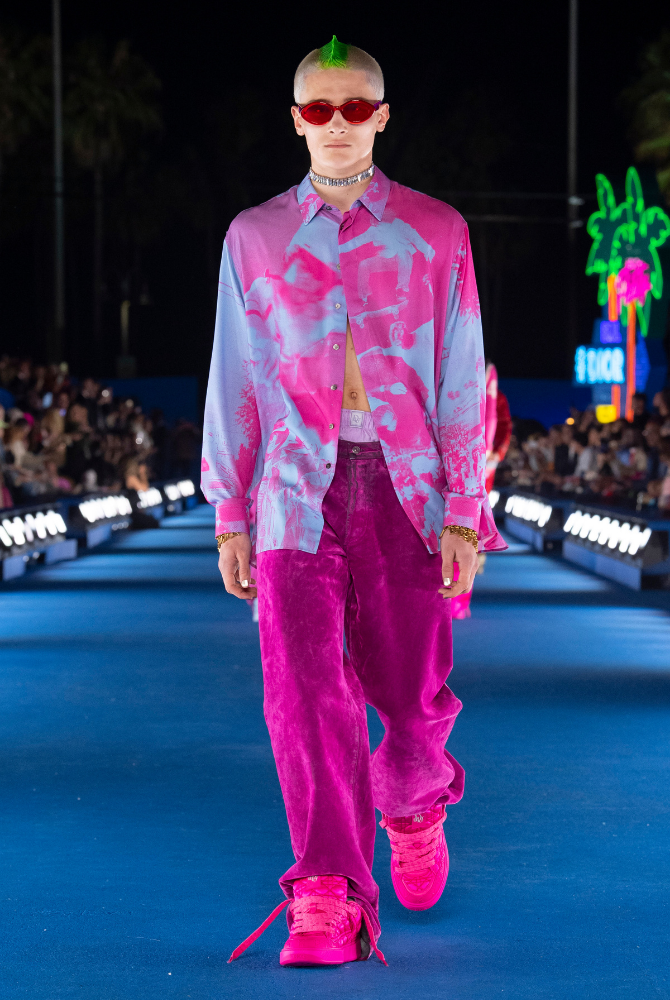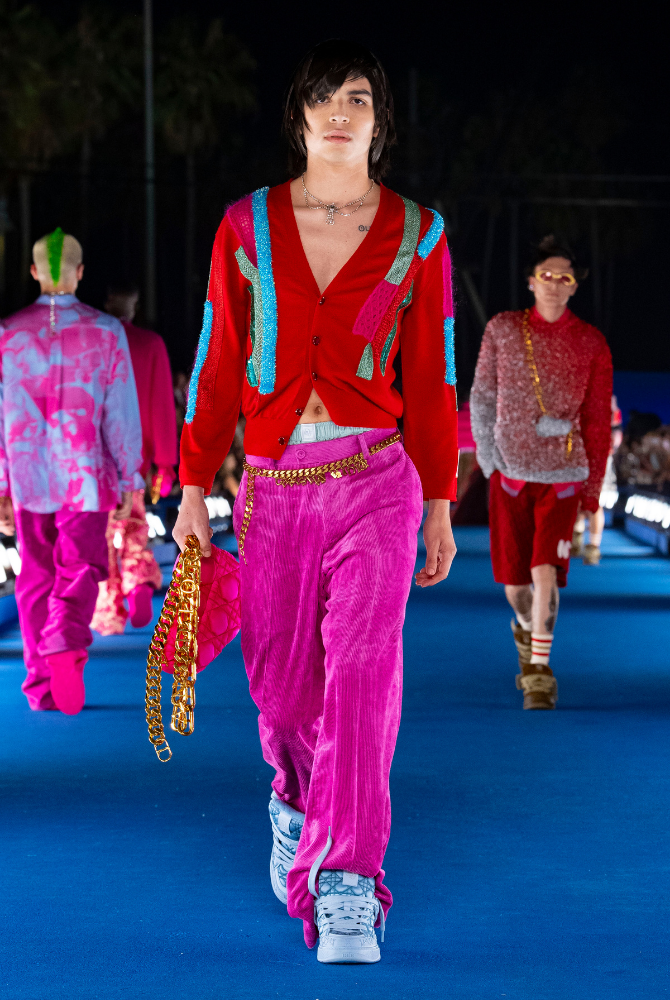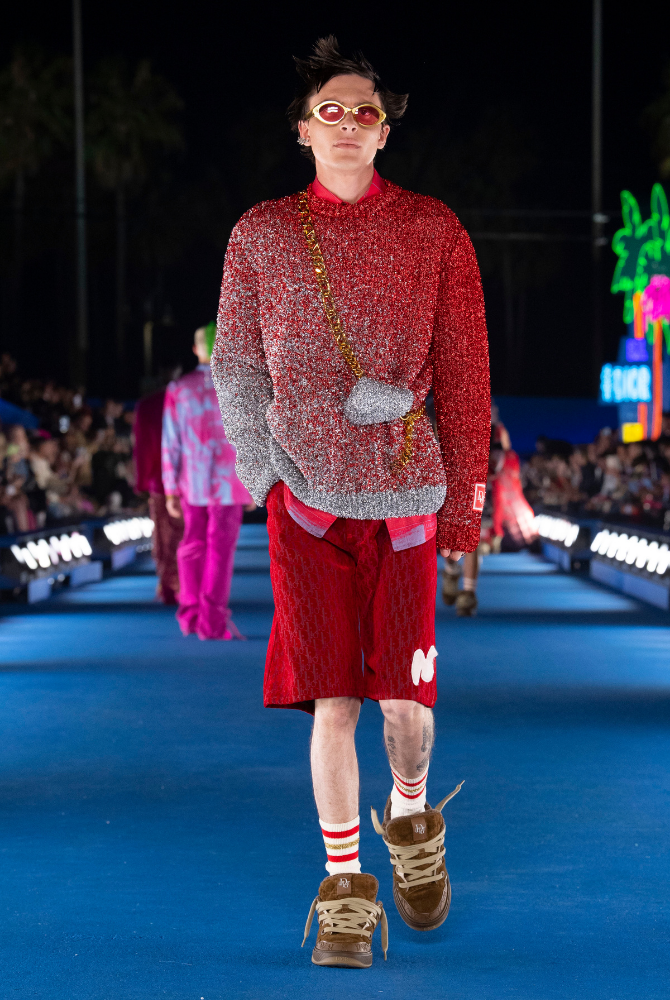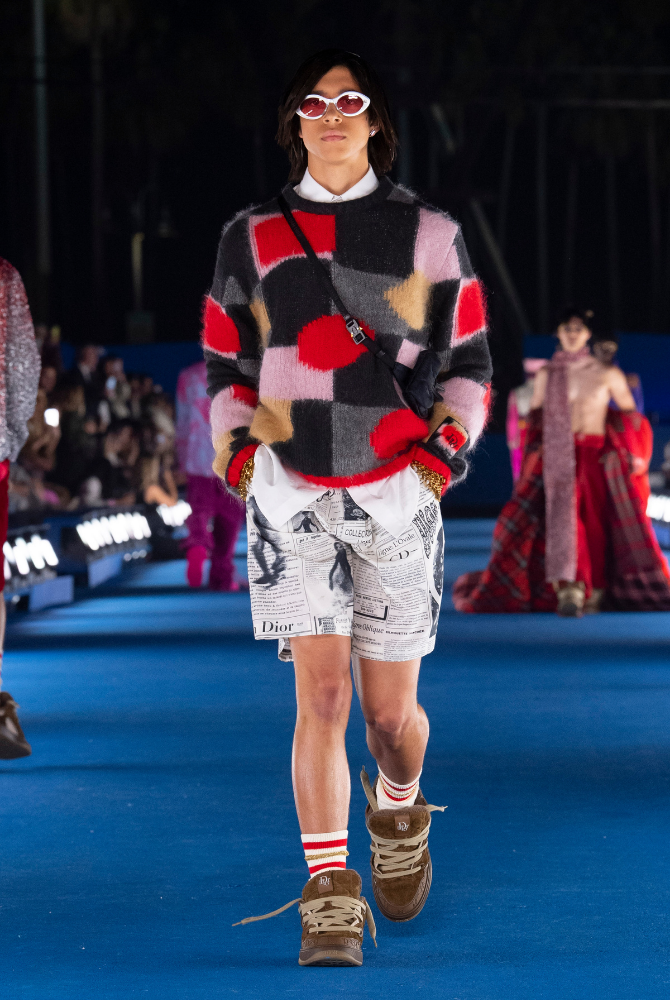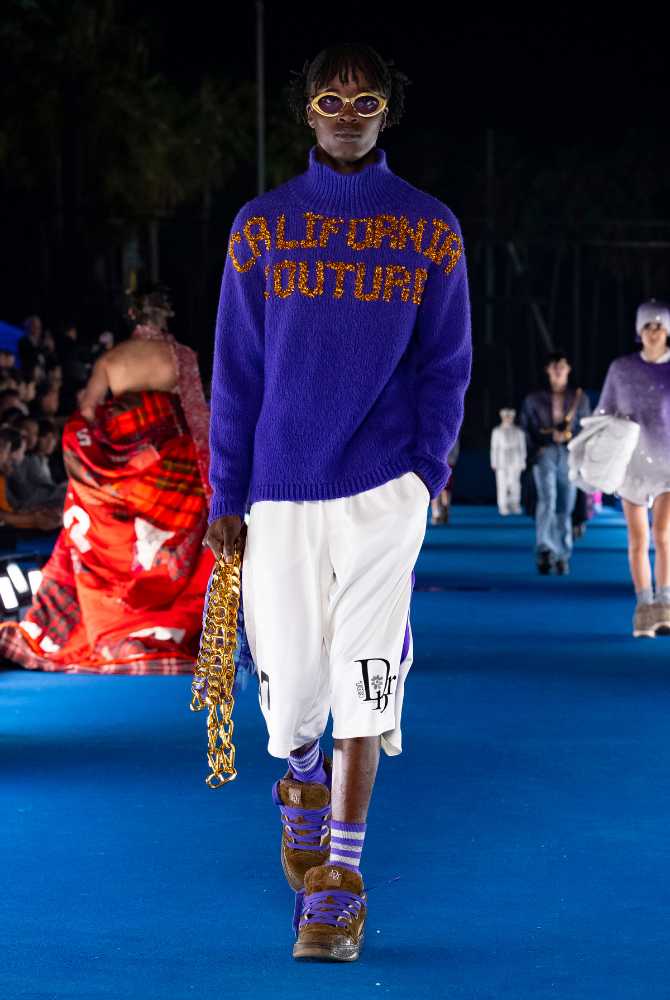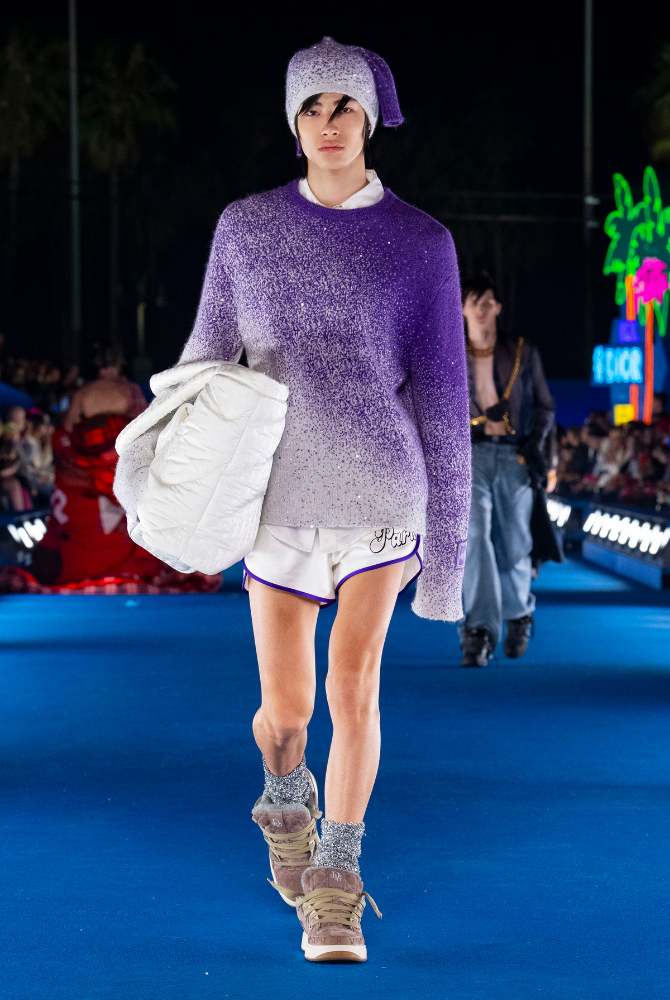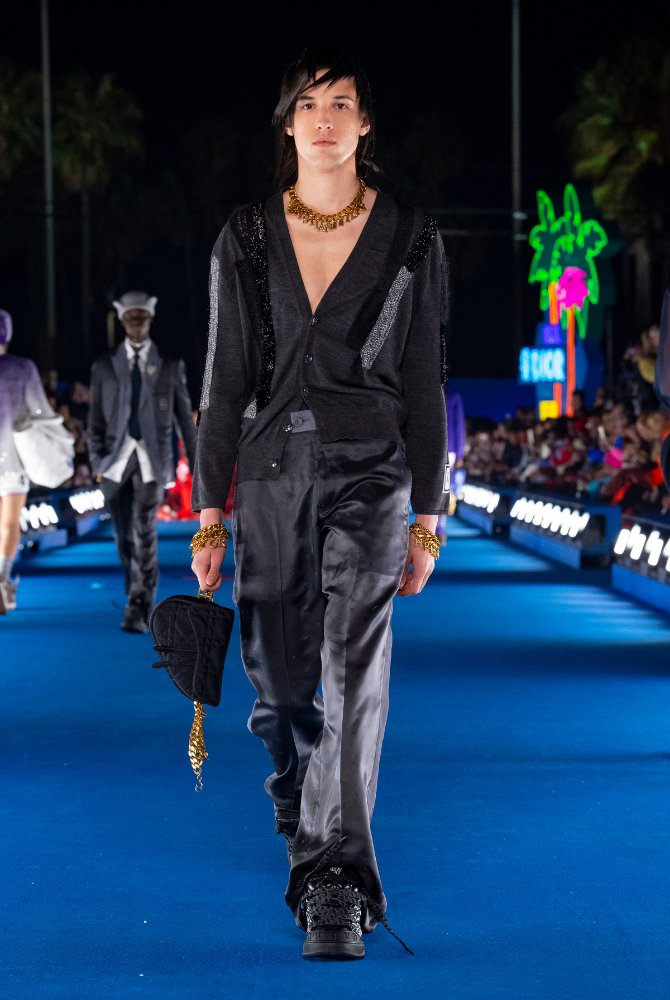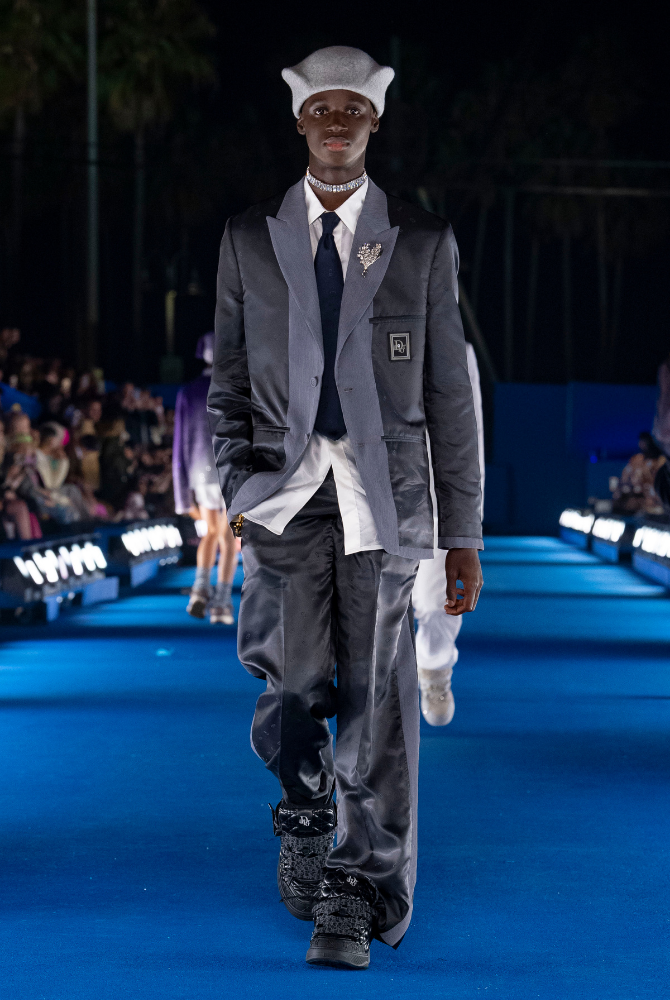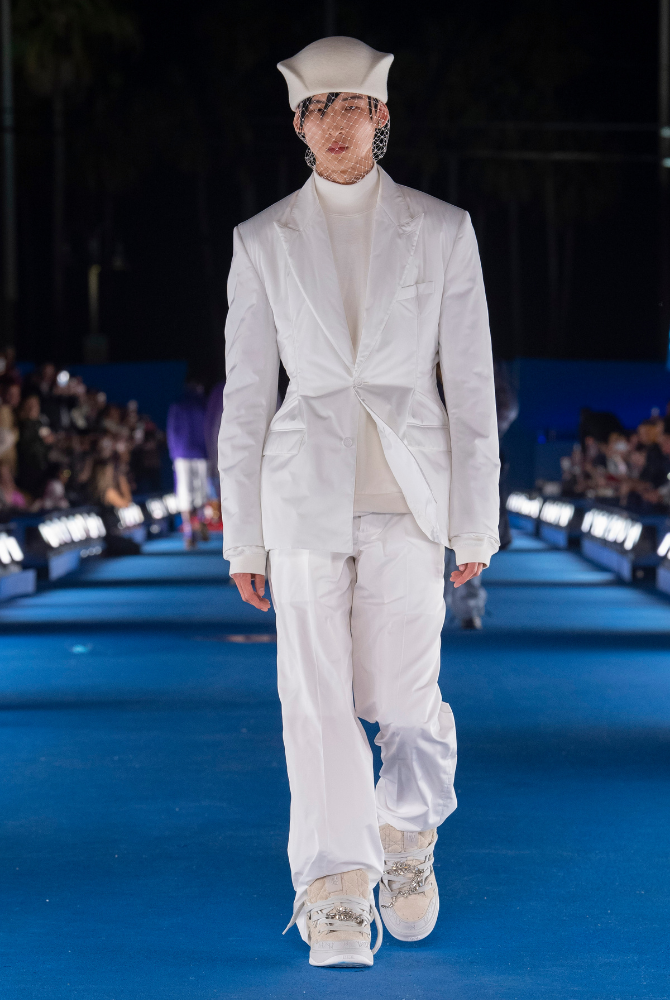 The collection is nostalgic for the early 1990s as both designers used Linnetz's date of birth, 1991, as a starting point for the collection, looking to the Maison's archives for clothes created that year. The result? A collection that merges Parisian high fashion savoir-faire with Californian pop culture.
Cue the opening look (pictured above), featuring a gently padded silk satin suit in Dior's signature dove grey paired with chunky skater sneakers. It gave us a hint of what's yet to come from the 40-look collection – think a sweet marriage of Parisian elements and "California Couture" a slogan that appeared on at least a few cosy turtleneck sweaters.
The collection also featured textured sweaters, pastel trousers, ocean-recovered polyester tailored separates, baggy skater boy shorts and a plethora of accessories that were certain will live up to its hype (hello to those ERL x Dior sneakers).