Paris Haute Couture Fashion Week is just hours away from taking place and whilst some of the most major couture houses are getting ready to showcase their Fall/Winter '19 collections, we caught up with one artist who is set to sit front row at some of the biggest shows the calendar has to offer, including Zuhair Murad, Rami Kadi and Guo Pei.
Hadise Açıkgöz, the Turkish-Belgian singer-songwriter, dancer and television personality, has touched down in Paris for Haute Couture Fashion Week and during her jam-packed schedule, the artist sat down with Buro. Middle East's contributor Farouk Chekoufi, for a quick chat.
Here, Açıkgöz spoke about the hardships of being a woman in the industry, how influential fashion can be and the future of beauty in the digital world…
If you could describe yourself in a few words, what would it be?
I am an artist, a daughter, a sister, a friend and a girl still blossoming into the woman that I am still becoming. I am my own leader and my music and stage performances truly present who I am, what I feel and what I go through. My sensitive side allows me to have unlimited dreams when it comes to my music and my art.
I have been very busy with my Turkish music but singing in English again will happen soon because that is how I started before I represented my country Turkey at the Eurovision Song Contest in 2009 in Moskou Russia (where Turkey ended up being 4th).
And your business…
My business is about music, art, feminism but mostly about the road I am on — being a woman in this industry where, we as women, always have to fight a lot more than men do, unfortunately. My younger fans know what my mission is about: changing their fears into power, making them believe in themselves and not being afraid of what tomorrow has to offer. These are the things that that even I still educate myself on.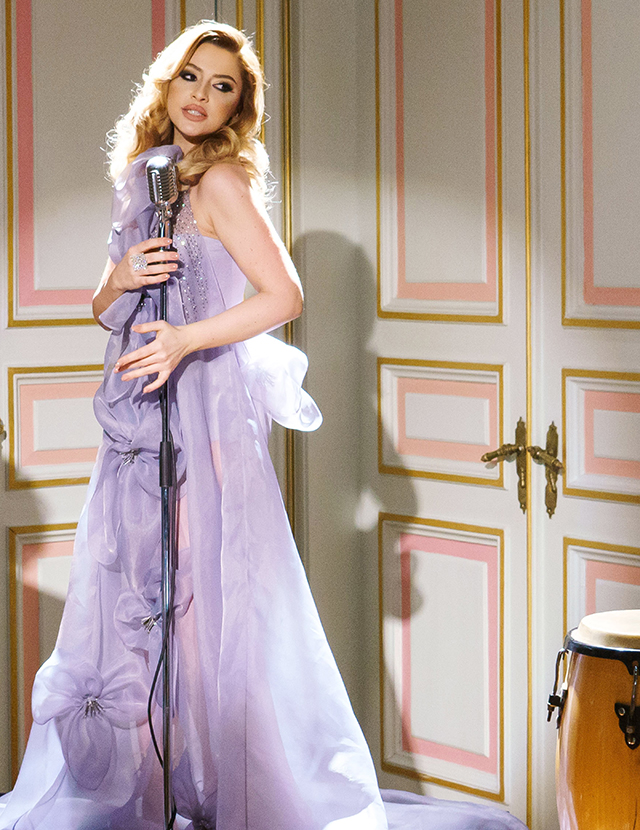 Why are you passionate about fashion?
Because fashion is a way of expressing your character and your feelings. And these feelings can constantly change, which also changes your sense of fashion. Well it does in my case. When I get really inspired while working on an idea, I have the power to be more fearless to try new styles.
In your opinion, how influential can street style and fashion weeks be?
In my opinion, they open doors for people's way of thinking about fashion. But I am determined that people should only wear something when it suits them and not because it is "fashion" at the moment. I have never been that person. I am open to trying new things but only when it looks good on me. Cause sometimes you might not feel good in an outfit but it still can make you look flawless, well I don't mind because sometimes the picture and image you give is more important than the way you feel!
How do you select the brands you work with?
I try to feel the brand in a way that suits me, as a person and as an artist. Because as an artist, I can take a different look at brands. The not-artist Hadise does not think a lot about how a brand influences her. But the artist Hadise, wants to feel connected with the brand because people get to see what you wear and everything that we wear always has a story.
What is the most iconic item in your wardrobe?
A few months ago I won an important award for 'Best Video'. That was the first time me and my friend, Inan Kirdemir, worked together on a look. We decided to go for the iconic Dior Escaramuza look because it fitted my story to the point. As a female artist I have been through and still am going through a difficult journey in which I still have to stand up for myself as a woman. I get more judged than male artists. So Dior's collection was literally how I felt at the moment. And by wearing that outfit I truly felt more powerful because the message was so clear. I was not there showing off my curvy body. No I was there showing off my point of view, my mission and my beliefs as a strong woman.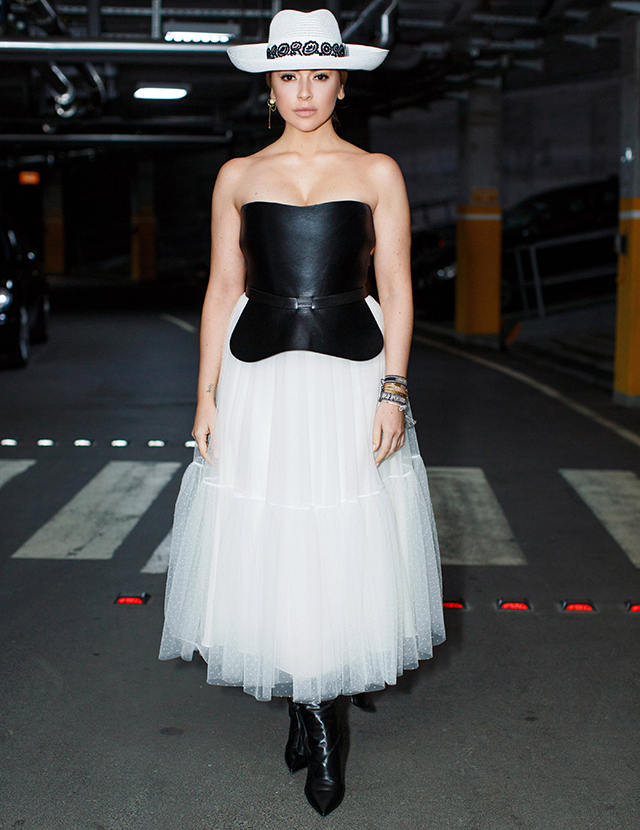 Paris Haute Couture Fashion Week is taking place soon. What are your thoughts on it?
I think Paris is one of the best cities in the world and to see amazing pieces come together in the city of love makes me fall in love with fashion and the city Paris even more!
What makes you feel at home when you travel?
Myself, because no matter where I go or who I am with I am always myself. And that feeling is the best "home" feeling ever.
What emotions do the words 'haute couture' evoke for you?
Fear, excitement and provocation.
Where do you usually find your inspiration?
This varies all the time! From books to magazines, from rain to the sun, from snow to sea and people — how they make me feel or sometimes even not feel anything.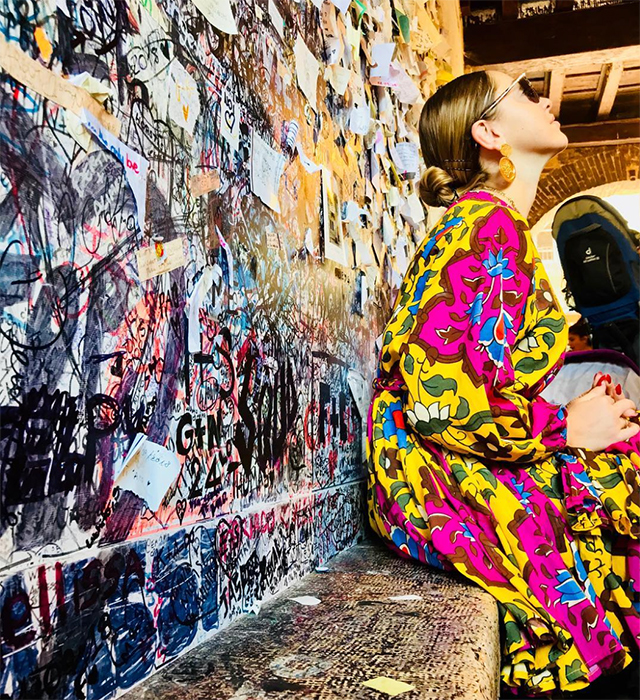 You've got 9 million followers on Instagram. How would you describe your character on social media?
I don't like and I don't prefer to show my private life through social media. I truly believe I can connect with my followers even without sharing my personal life. I connect with them on several levels. Especially when it comes to music and art and what I feel inspired by. You won't see me sharing the food I eat or the person that I date.
Which artists do you look up to the most?
Prince, Madonna, Toni Braxton, Kendrick Lamar. Actually, every artist that touches my heart, mind and dancing shoes!!
What is your view of beauty in today's society? As well as the digital world of beauty?
I get very upset of girls trying too hard and photoshopping themselves to get more likes on social media. It makes me worry about the future and about the fact that love and caring changes its level. Everything seems to become more artificial. So the fact that Instagram is thinking about not showing the likes you get, is a very smart move. People have to stop taking social medio too serious! Your life doesn't depend on those likes!
Now, read more about our interview with Olivia Palermo, where she discusses her exclusive capsule collection with Karl Lagerfeld.