For several seasons, Scandinavians are seemingly on the rise to dominating the independent fashion scene. Recognised for their achingly cool styling, minimalistic designs and effortless comfort, their understated approach has won the world over and now, we just can't get enough of it. And it seems like that's the case for Matchesfashion.com, too.
The it online destination for all things luxury has teamed up with Danish womenswear designer Cecilie Bahnsen for an exclusive capsule collection that is set to be your go-to brand if you're looking to stand out at your next event.
An LVMH Prize finalist, Cecilie Bahnsen has transformed her Danish heritage into an eponymous label filled with ethereal gowns, elegant dresses and sophisticated separates — each piece handmade with unique fabrics and an evident feminine aesthetic.
For the capsule collection, Cecilie's signature voluminous and embroidered-filled designs come in 15 exclusive pieces, which also include a beaded sandal, created in collaboration with Japanese brand Suicoke.
To celebrate the launch on Matchesfashion.com, Buro. Middle East spoke exclusively to the designer to discuss the new launch, the importance of Copenhagen Fashion Week and how the brand has evolved since its inauguration…
Can you tell us more about your long-standing relationship with Matchesfashion.com?
Matchesfashion.com has stocked the brand since Pre-Spring '19 where they spotted the brand at the LVMH prize. They have been a fantastic support for the brand and the collection have worked perfect for the Matches girl.
Why was it important to collaborate with several different talents (Margrethe Hjort Hay and Suicoke) for the autumnal collection?
I found Margrethe's beautiful bead bracelets on Instagram and we just started chatting. I love her design process and purity to the craft. She totally reminds me of myself when I has a child and all I wanted to do was to draw and design instead of going to school. Suicoke gives that great masculine contrast to the very feminine collection. It very much represents how I love to wear my designs.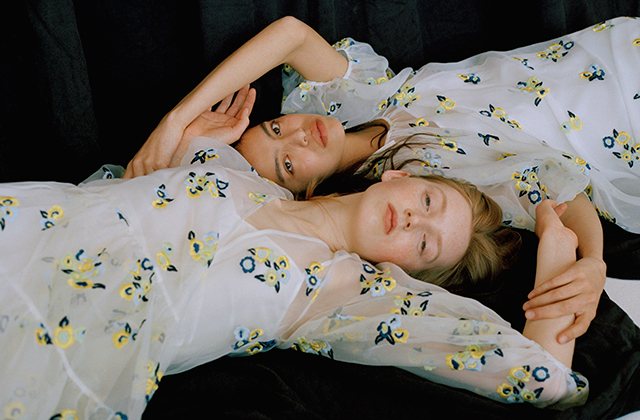 Your favourite piece from the collection is…
The black floral beaded dress is so strong jet so delicate and feminine. I really love that contrast!
A key silhouette from this collection would be…
Sculptural and voluminous dresses and skirts constructed in light airy fabrics.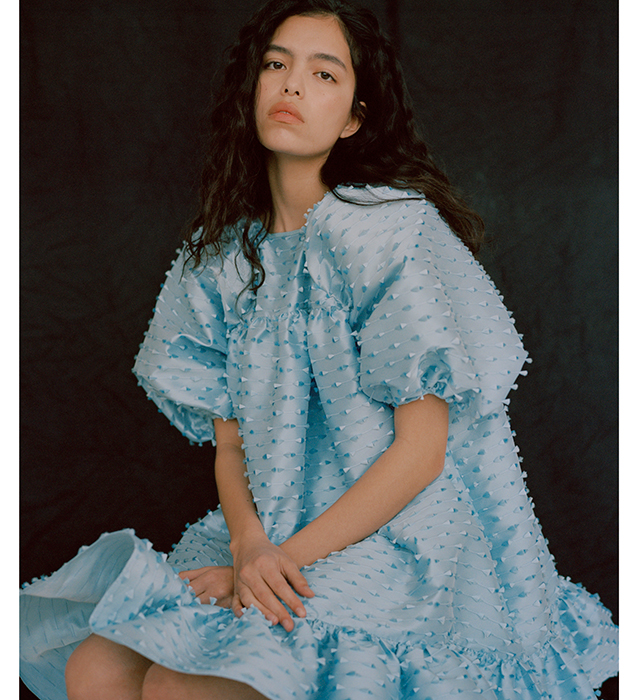 You've been crowned as the darling of Copenhagen Fashion Week. The event has become an increasingly important part of the industry. Why do you think that is?
For me Copenhagen Fashion Week is home. It's a smaller fashion week that gives you the opportunity to re-think the concept and the experience of the traditional fashion show and allows us to create unique experiences around the show and the collection each season. Also, it's not just a fashion week but it is an image of a lifestyle, a way of dressing and wearing fashion in an easy and effortless way that I really like.
What are some of the defining characteristics of the Danish aesthetic?
I think the Danish design tradition is based on functionalism, minimalism and comfort. Combining this with the couture and decadent craftsmanship I learnt in Paris and London — we have created something quite unique.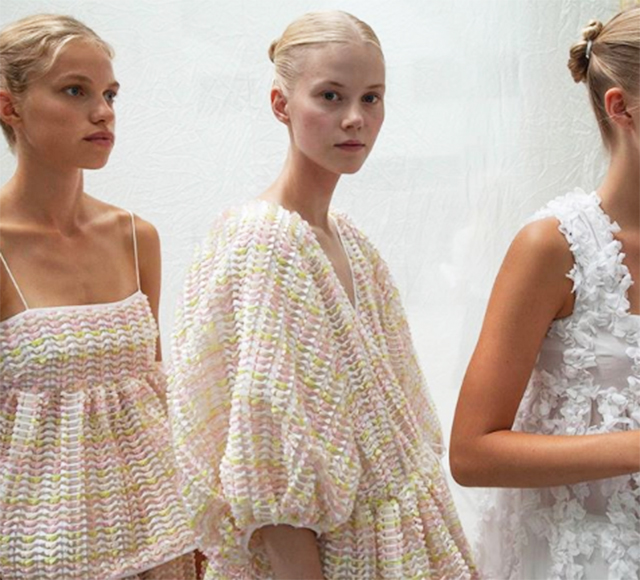 Who is the Cecilie Bahnsen woman?
She is cautious of quality and craftsmanship rather than what's on trend. An independent and sophisticated woman that can find strength and female power in romance.
How has the brand evolved since you launched in 2015?
Today we work with 85 of the finest stores across Europe, US, APAC, Middle East and US. In March we launched a new website and online store — an opportunity for our many followers to deep-dive into the details, beauty and embroidery that is the universe of the brand.
Can you describe the Cecilie Bahnsen brand in three words?
In terms of design, it would be sculptural, handmade and functional. As a brand, unashamed femininity, timeless and effortless.
Cecilie Bahnsen's exclusive capsule collection is now available on Matchesfashion.com.
Now, read more about this Lebanese designer's brand presence during the Cannes Film Festival.