Every year, March rolls in a celebratory month where we acknowledge the contributions of women in history and contemporary societies, otherwise known as Women's History Month (although, we believe that every day should be a day we celebrate women). And alongside our eight agents of change for International Women's Day, this month we're putting the spotlight on a woman that always strived to push the boundaries of image and women empowerment.
She is the ultimate modern muse.
Ingrid Bawab, the Lebanese female director and artist that has made it a trademark to champion diversity and take risks on everything subculture, is our modern muse this month. In a captivating fashion editorial shot on location at DREAM Dubai – the city's hottest and eclectic dinner-and-show venue – Bawab is captured in her element: determined and distinctive, daring.
To us, a muse is constant: always learning, she never stops, she always remembers who she is, what it is – to be a woman, and how to nurture and maintain her feminine essence. She enjoys herself every day – her body, her voice, her manners.
To us, it's Ingrid Bawab.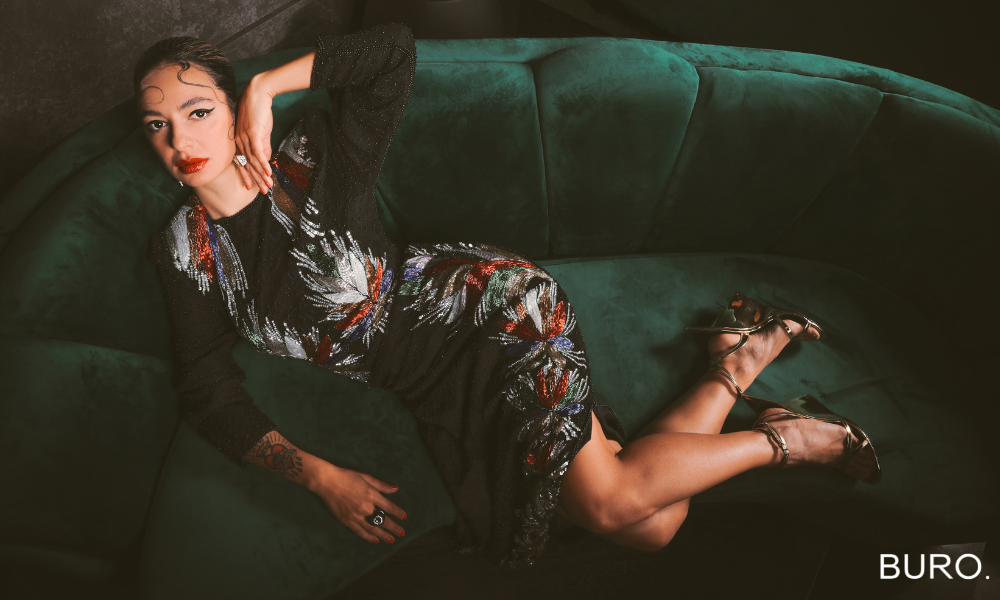 In your words, what does it mean to be a 'Modern Muse'?
A 'Modern Muse' is someone who is original and true to himself, someone who's colours keep changing but their core stays faithful.
What is your ultimate Dream?
To always be able to do what I love to do.
As a filmmaker, how do you view women through your lens?
Women are the most powerful creatures in life, they just need to know it. As a filmmaker, working with women makes me understand women more and most importantly, I shed light on imperfections and on owning our power on and off-camera.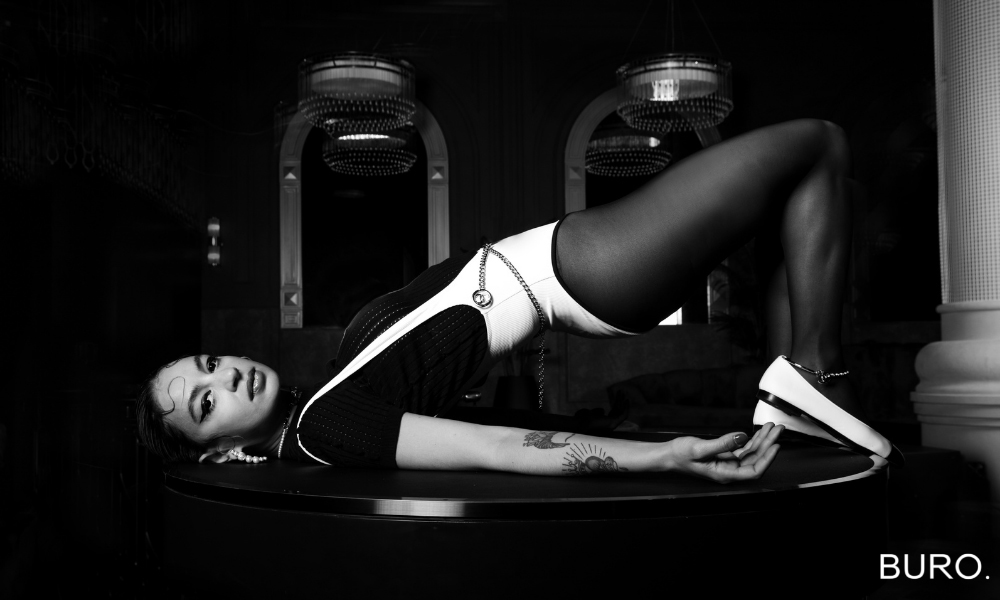 Who is/are your ultimate muse/s?
As cliche as that might sound, the women from my family are my muses; my mom, my grandma, their strengths, their persistence, their unapologetic sense of style, their generosity, and their love.
As an Arab creative, how do you see us thriving in the region?
I think we're finally being heard, our voices are louder!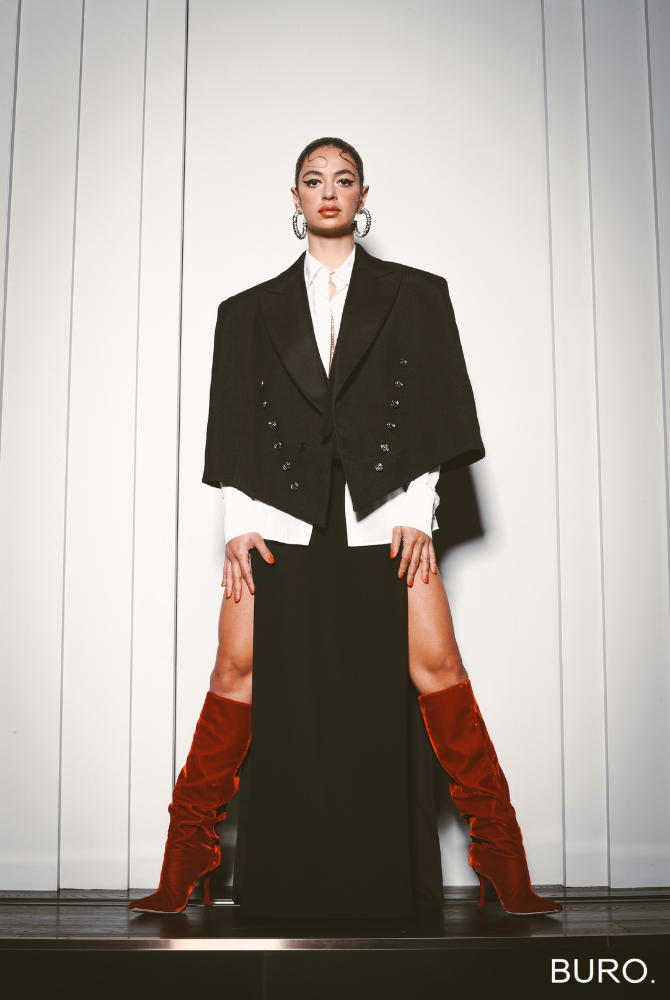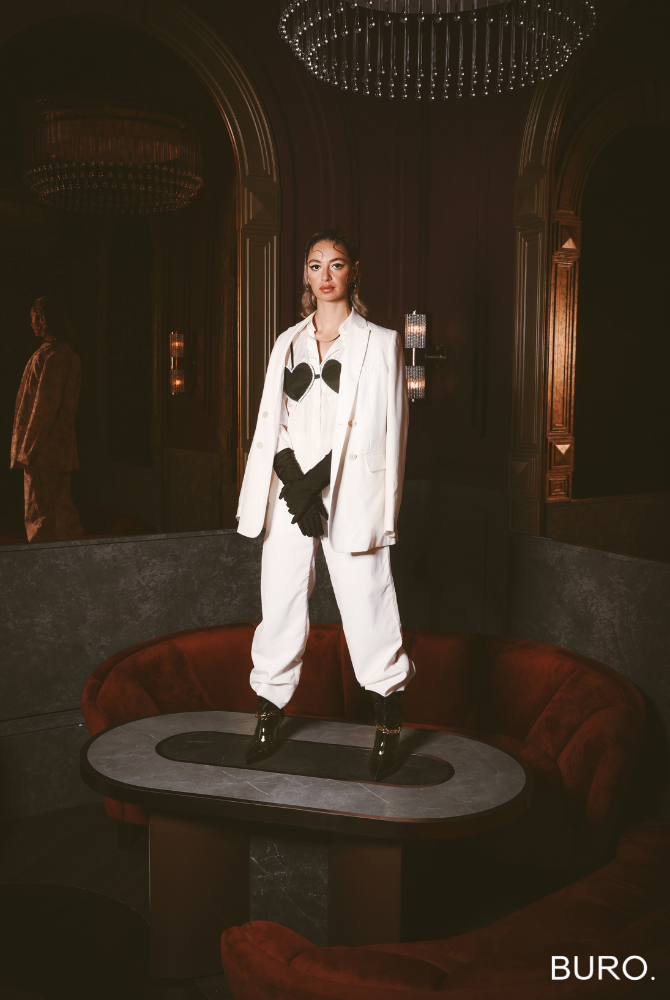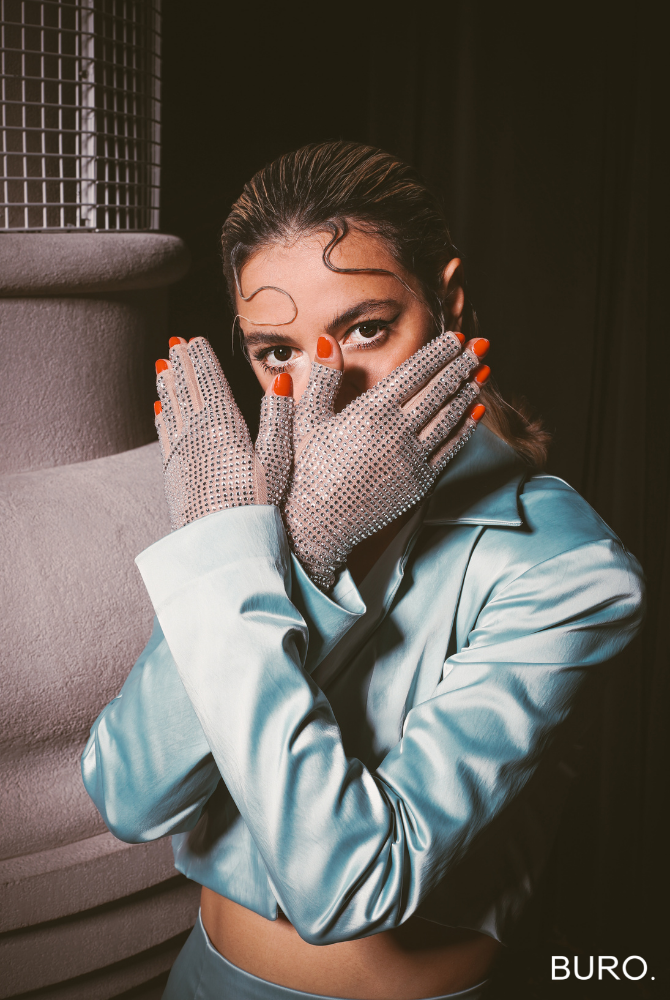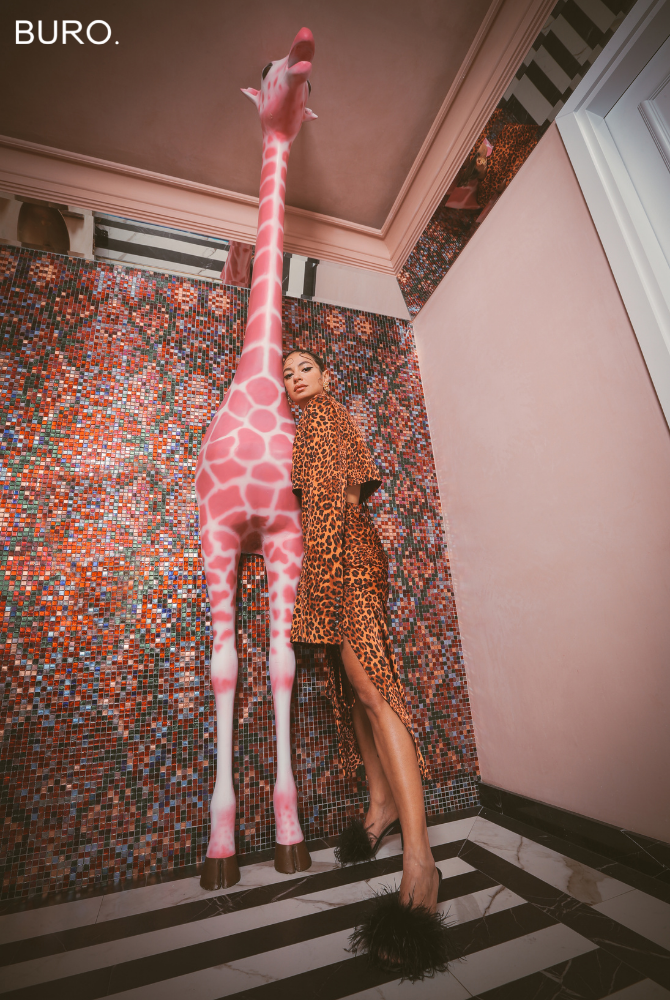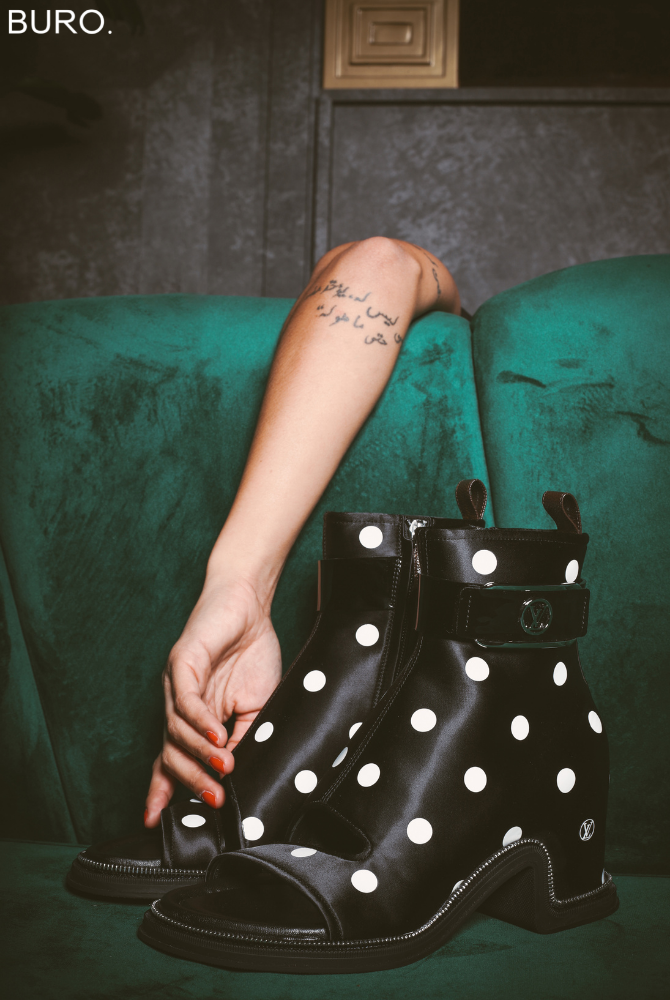 Senior Editor: Meeran Mekkaoui | Senior Fashion Stylist: Jessica Bounni | Photographer: Lynn Dagher | Hair & Make-up: Gianluca Casu from MMG Artists | Talent: Ingrid Bawab | Location: DREAM Dubai