Perhaps one of the most progressive brands of the fashion industry, Jacob Lee, is embracing a new mainstream approach to fashion. Recognised for its successful direction of balancing timeless, yet high quality fashion with rock 'n' roll and a chic aesthetic, Creative Directors David Rosenfeld and Olga Schunk use luxurious fabrics, bold imagery and distinctive embellishments to make up its core DNA.
Here, we speak to the creative duo to understand their mainstream approach, their introduction to fashion and London…
How would you define Jacob Lee London's overall style?
It's an expression of a lifestyle of individuality. Devotion to impeccable craftsmanship and detailing, rebellious spirit, an ode to everlasting rock and roll, and cohesive design interpreting an extraordinary contemporary lifestyle. Breaking the rules of style with unique twist of classic, punk, rock and street style elements to create provocative, edgy and always luxurious collection with timeless pieces effortlessly intermixed with each item from the collection. Flawless attention to craftsmanship, sharp couture cuts and finishes for perfect silhouette. The seamless blend of luxurious materials and bold imagery.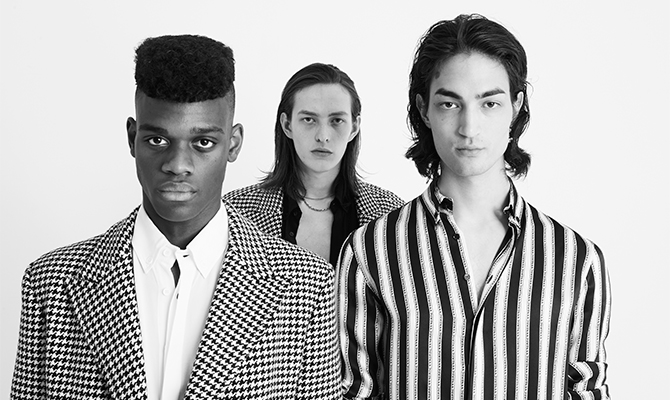 Is London a great source of inspiration?
Yes, it really is. It is the home of punk and have been always a scene for rock and rock n roll. With its multi-culture, street culture and glitterati, it makes the city unique for inspiration. It gave us influence from the West and East ends of London and it's a fusion of that quintessential "preppy" Chelsea-chic mixed with that "mod" Shoreditch attitude.
How does the process of creating a collection go from A to Z?
Inspiration, elongated and a relaxed creative process. Realising that time is getting to deadline, panic, creating new great ideas and recreating of existing ideas and styles, adding new ideas, fine-tuning together with marathon in order get everything ready.
What made you want to become fashion designers?
Olga grew up in her mum's fur atelier and knew since she can think, she wanted to become a designer. David, conceived a pure need for clothes to express and fit his lifestyle. Both, since a young age, have had need to express their individuality.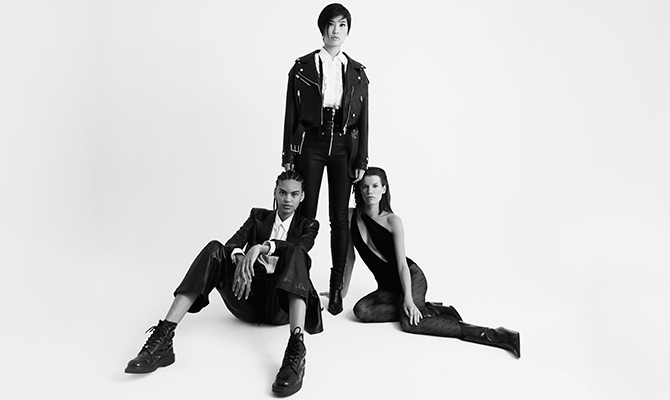 Do you remember when you first became interested in fashion?
At 7 years, Olga started to create own designs in her mum's atelier. David started with his own, creating when he was 11 and started to bring his creations to be made in his neighbour's atelier.
In your opinion, today, fashion is obsessed with the race for celebrities. Why do you think that is?
The young generation can follow their idols on social media and be a part of their life, at least it feels like that. Who else better than celebrities presenting trends and brands, if celebrities wearing your brand means you become trendy and successful. People trust their test and judgment.
Have you always felt attracted to leather and London fashion?
We are inspired from super heroes and feel like leather gives you power, makes you strong and self-confident, and can be like your second skin. Our leather styles have the feature and the magic to transform you and be like your armor. We love London's cosmopolitan vibe.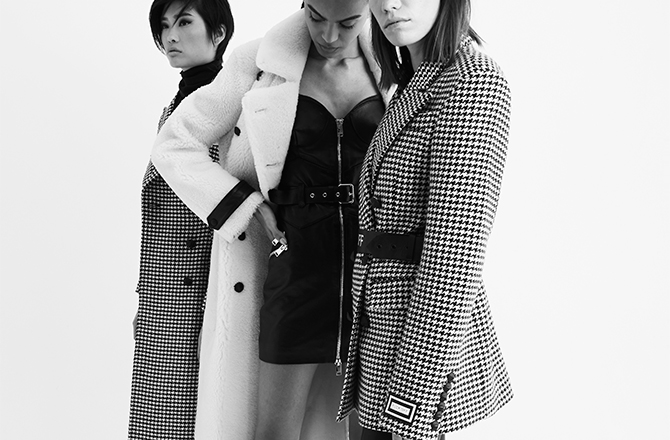 If you could change something in the fashion world, what would it be?
We wish people would treasure quality again and favour it to quantity. That fashion would slow down their recent rhythm to normal and become less mass-market again. We wish fashion becomes exclusive again.
What can we expect from your next collection?
More provocative and loud styles, and inspired by 70's.
Sustainability in fashion, what is your opinion?
It's not just a trend, but it reflects zeitgeist and emergency to display essential need to protect earth. Fashion has the obligation to use their huge power and influence to display this problem but much more to show examples and be more responsible. We use only natural materials in our collections and recycling polybags. We strongly believe, that people should by less but quality.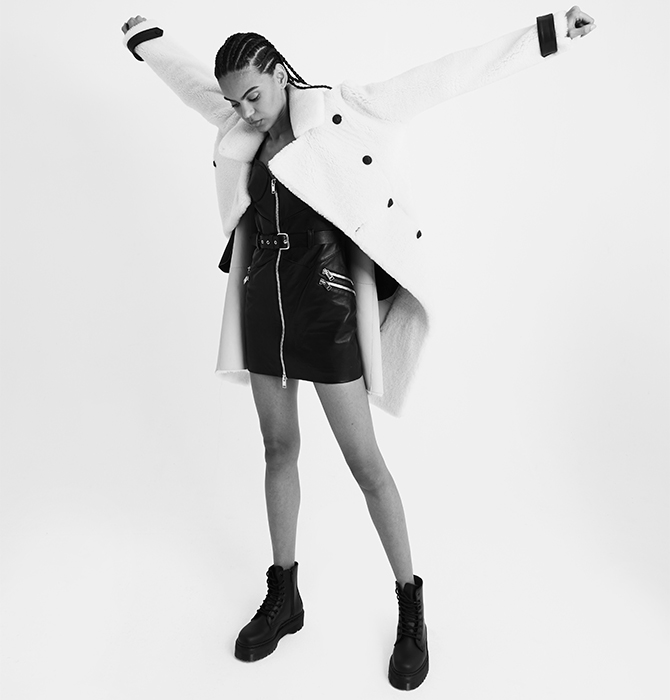 What is luxury for you today?
Time and to be independent is the ultimate luxury for us.
What's your vision on Instagram and social media in the fashion business?
It will be the most important channel for trends and trendsetting, image building, advertising and buying decisions, but also a buying channel. There will be short-term technologies added, which will completely change our shopping behavior and structure.
Now, Farouk Chekoufi's interview with Lanvin's Bruno Sialelli.