Ghaliah Amin did not allow the size zero model standards to stop her from making her mark, changing the perception and enlightening the Middle East and international brands with the importance of inclusivity.
Ghaliah reiterates her apparent beauty as she has always shown confidence in her reporting. I vividly remembered this stunning lady reporting on Rotana TV, her confidence, intelligence and celebration of curvy women. Ghaliah is proof that the size zero lady alongside plus sizes have all been enforced by general western media.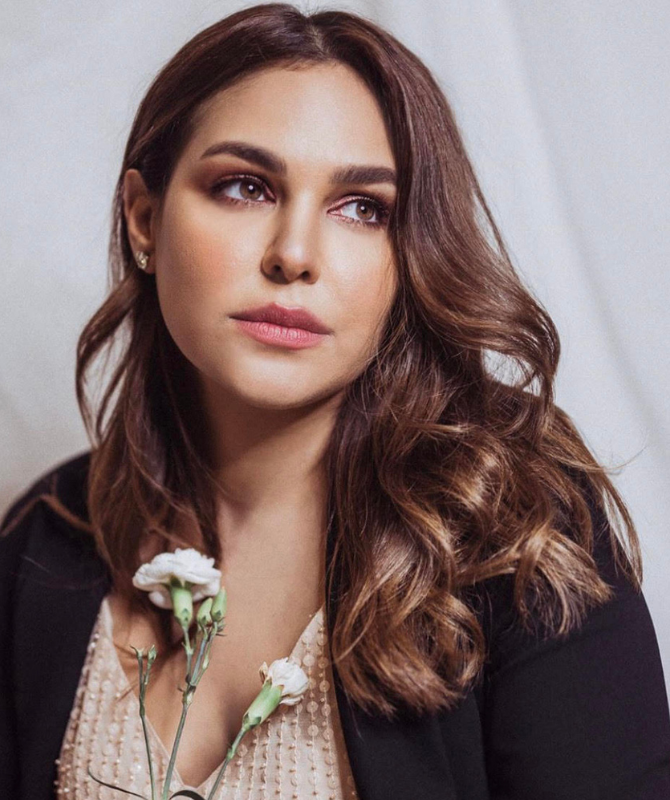 "I knew there was a gap in the fashion world, and I knew I was not the only one feeling that way. I realised it was time to tackle that unspoken issue and make it a point for all women to realise that anyone could look good and stylish irrespective of their body type or size. I then started an initiative 'Ana Ghaliah' I am precious for my social media platforms to promote body positivity because beauty is all about becoming the best version of you," she states.
How much has the Western media's size zero standards influenced you in the past?
I used to look at fashion magazines religiously. As a young girl being exposed to a certain type of body made me feel unworthy, until I reached that specific shape or form. My journey with weight loss started at 9 years old, (keeping in mind that from a health perspective, I was healthy) because of the unrealistic Western media size zero. Where I grew up, in Jeddah, the pressure imposed on me was very similar to that of western standards.
It's only been until recently that international designers have thought to address the shape of the Middle Eastern woman, let alone a plus size woman. Who were the first brands that you could turn to?
I love working with Marina Rinaldi, 11 Honoré and Good American. Those brands were some of the first to take on this initiative.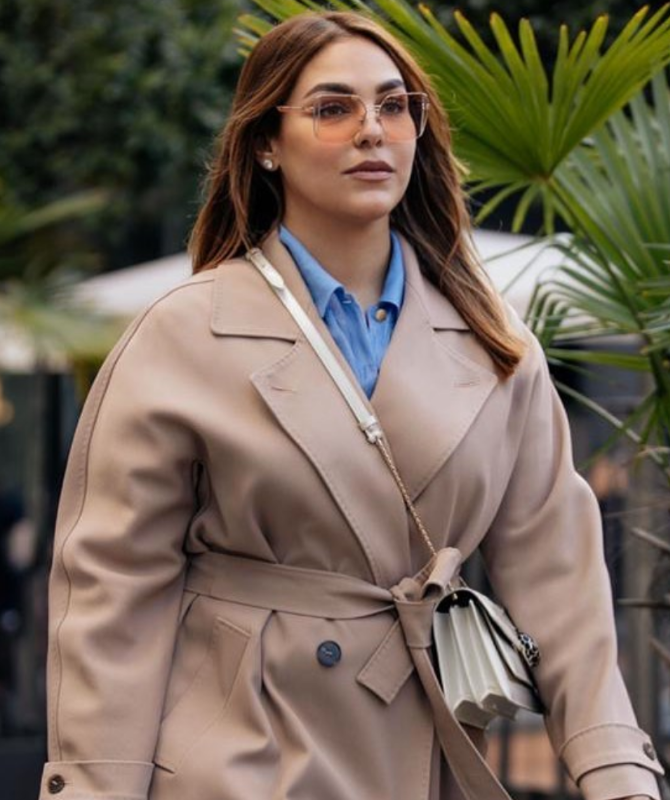 Designers Dima Ayad, Bouguessa and many other local designers started to follow for this much-needed market gap. Do you still feel that the curvy client still has a long way to go to allocate her needs?
Yes! There is definitely still a huge gap for young and fun plus size fashion. As much as I truly appreciate all of the work that we've seen from regional designers, we still need more to be put into plus size fashion.
Not only have you pioneered curvy personalities reporting on TV; but you also pioneered modelling. What was your main drive to seek out inclusivity?
I had several incidents where I was called "too big" or "fat" because I didn't cover the guidelines to talk about or included fashion platforms. My aim was that I wanted to change that way of thinking.
Tell us more about your "Ana Ghaliah" initiative?
The "Ana Ghaliah" initiative was something I started to remind all women that they are precious in all shapes and sizes.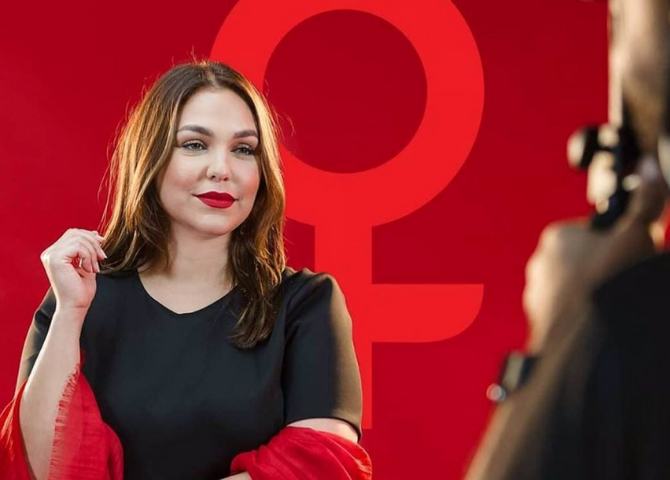 Who are your Arab role models?
I couldn't say that I have one role model because I grew up thinking that I should be my own role model.
What advice would you give to young aspiring curvy women that have these image-based careers they would like to pursue?
I would say: "Pursue your dreams no matter what life throws at you. Keep going and just show up".
What has the current coronavirus outbreak taught you the most? What will be the most important experience you feel has shaped your perspective in the hard times we live in?
During the coronavirus outbreak, I would say that it has taught me patience. However, I'm still not patient enough (laughs).
What does style mean you?
Style to me is how you carry yourself.
What are your thoughts on Adele's weight loss?
I feel she's a grown gorgeous woman who is in charge of her own body. She was beautiful before and now.
Now, read Hatem Alakeel's exclusive roster of interesting interviews in his Gems of Arabia column here.