The illustrious silver Gucci gown donned by Jessica Chastain during her show-stopping Oscars appearance has found a new abode – the Gucci Salon on the iconic Melrose Place. Positioned in the opulent shopping district, neighboring renowned brands like Chloe, Bottega Veneta, and Marni, the Gucci Salon stands out as an "ultimate luxury destination" for the crème de la crème of clientele. With a bespoke and transformative ambiance, it is designed to host exclusive appointments for the elite in a space where "creative conversation, exploration, and amusement" converge. However, this sanctuary is not the only private haven reserved for the brand's esteemed customers, as they can also avail themselves of similar privileges at Gucci Galleria, located above the Beverly Hills boutique, and the Fourth floor of Gucci's former Fifth Avenue boutique in New York City.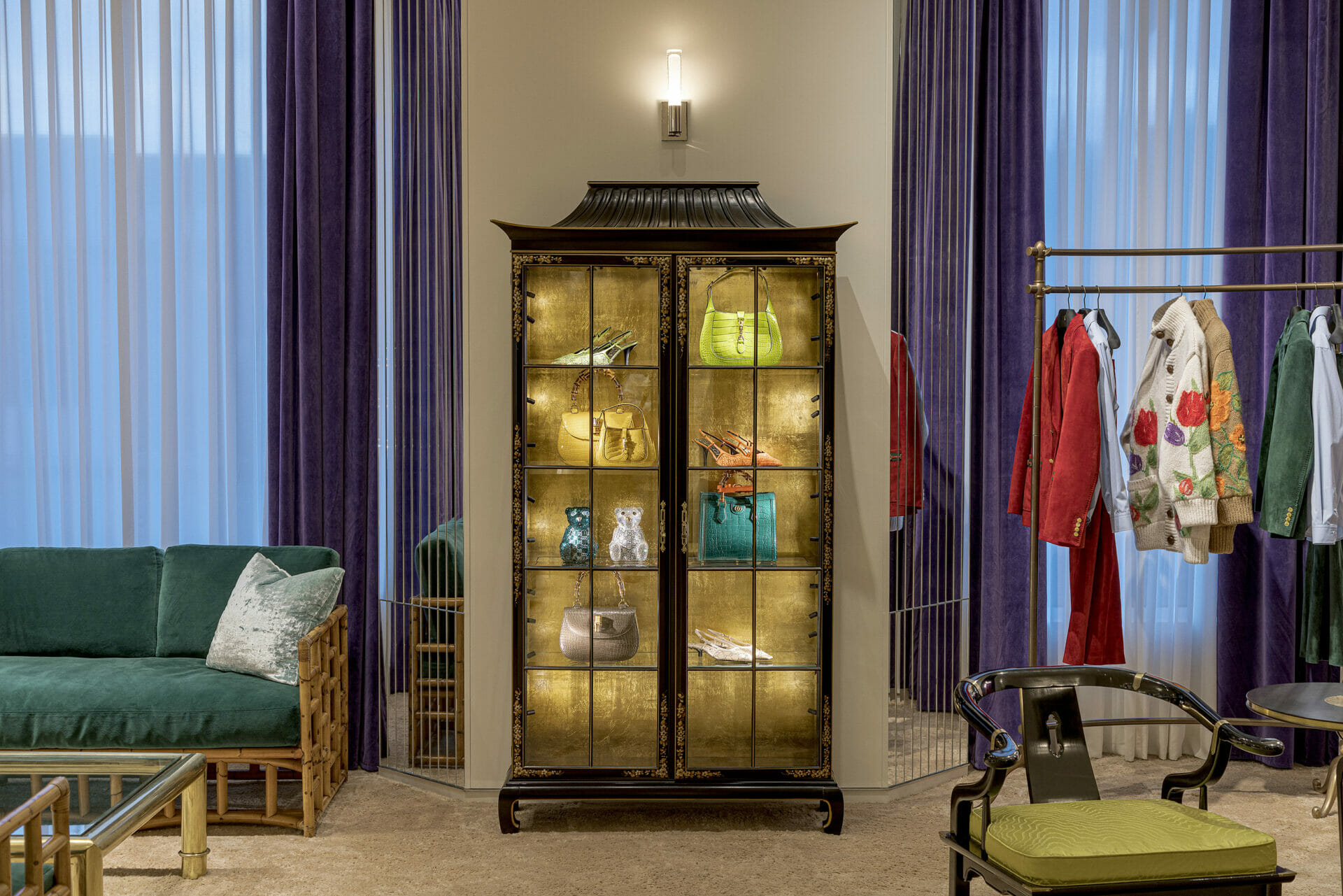 As the first official Gucci Salon address debuts in the affluent location of Melrose Place, the luxury fashion house has grand plans to unveil its spectacular spaces in major cities worldwide. In 2023, clients can expect curated edits and exclusive Gucci products spanning diverse categories, including clothing, accessories, shoes, high jewelry, home decor, and much more. Each Gucci Salon will also offer limited edition selections, unique to its location, showcased during special events, and presented to clients with personalized attention. Gucci's choice to plant roots in Hollywood's entertainment hub for its maiden Gucci Salon location, pays tribute to the iconic film industry with "theatrical flourishes" reminiscent of various Hollywood eras. The Salon is adorned with crystal chandeliers, mirrored columns, draped curtains, jewel-colored fabrics, and lacquer detailing, creating a space that combines the warmth of a private home with the grandeur of a movie set.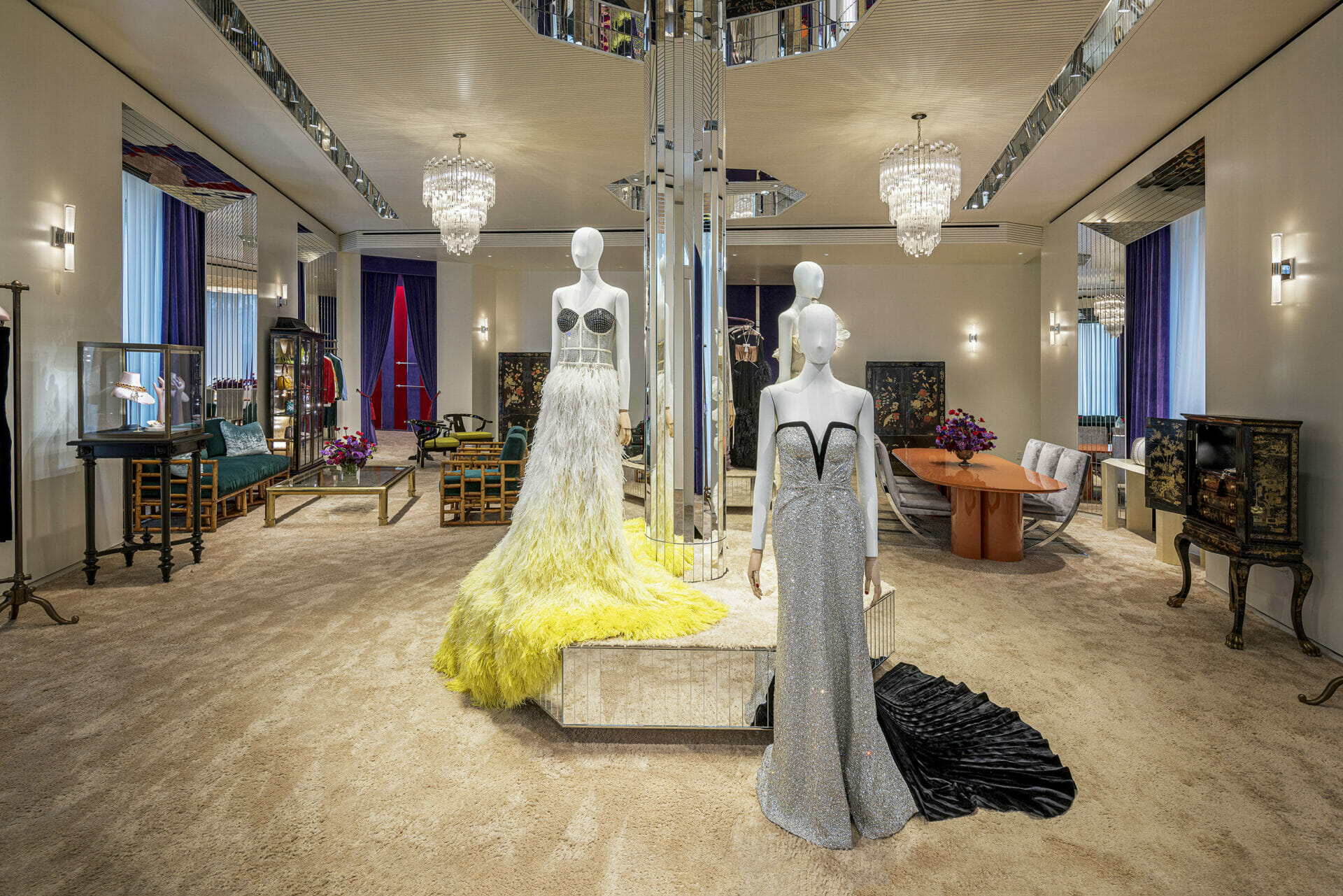 To bring this visionary concept to fruition, Gucci partnered with accomplished set designer, Gideon Ponte, known for his work with Lady Gaga and his film credits in Nacho Libre, The Notorious Bette Page, Hamlet, American Psycho, and Buffalo '66.
ALSO READ: SHADES OF PERFECTION: DISCOVER BURO'S HOTTEST SELECTION OF SUNGLASSES.