In the late '60s, Gimmo Etro, an Italian textile expert and avid traveller, founded his eponymous label, ETRO, and ever since, he has undoubtedly become the industry's king of prints. Whilst he didn't invent the paisley, he did reinterpret it with a sense of luxury.

Fast forward to the present, the fashion house is currently run by Gimmo and his kids including Veronica Etro, head of womenswear design. Below, we speak to the design matriarch of the respected luxury fashion house, Veronica, about the 'ETRO woman', being in business with her family and the iconic paisley print.
What does ETRO mean to you?
ETRO is unexpected color combinations, Paisley prints and eclectic patterns that convey a sense of freedom and discovery. ETRO is strongly linked to its timeless values of family, love, freedom of expression, culture, inclusivity, travel and passion for art. These are the pillars on which the company was founded in 1968 and on which we continue to believe in.

Who is the 'ETRO woman'?
When I design new collections, my aim is not to think to only one type of women but to all, looking at 'real women'. I love to create pieces for women of different ages, body types, nationalities and interests: all women can be 'ETRO women'.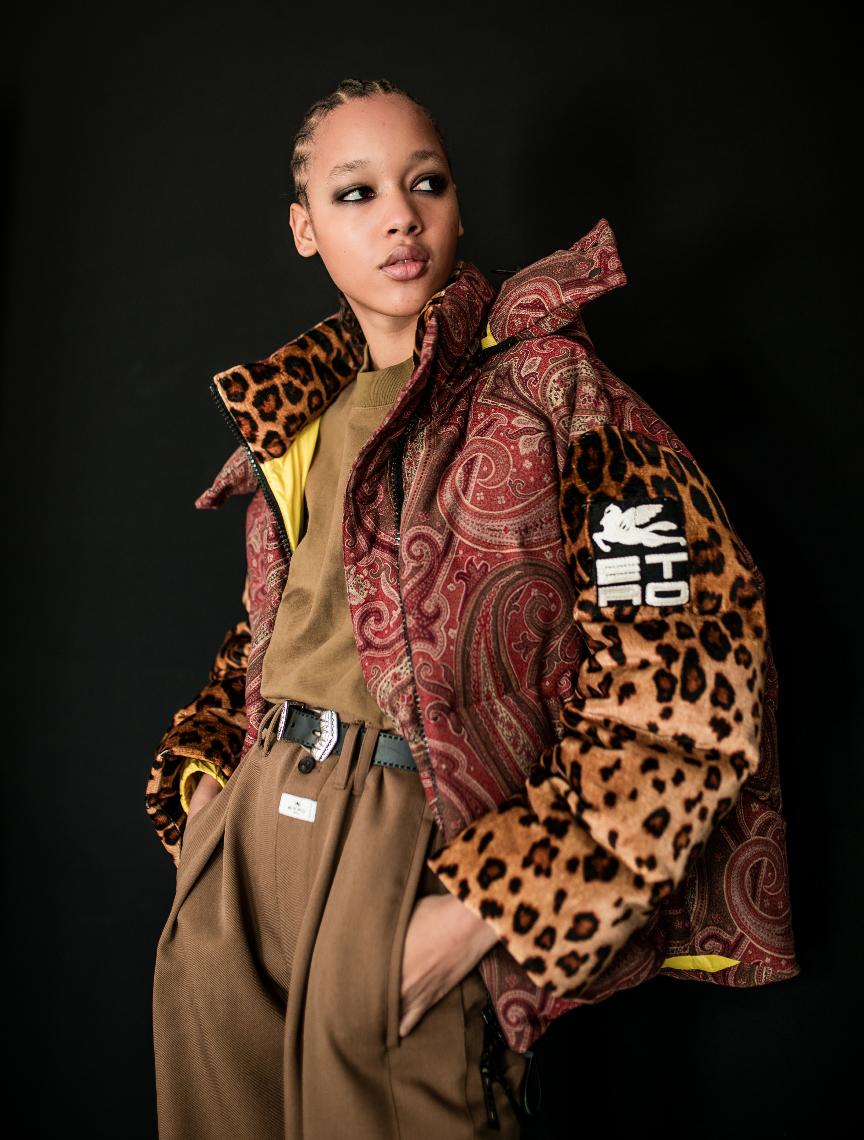 Why is it essential for you to maintain traditional craftsmanship at ETRO?
ETRO is well known for its craftsmanship and for its 'Made in Italy' products. The production has always been in our country with extremely qualified artisans and it allows us to have very high-quality products that we are proud of. This characteristic is even more important in this difficult moment for the sector as consumers are buying less and are looking mainly for high-quality timeless pieces and it helps us in this difficult period of Covid 19 pandemic to produce our collections.

What made you want to become a fashion designer?
It all came very naturally, I have to say. After attending the German School in Milan, I decided to move to London and applied at Central Saint Martins, an Art college before being a Fashion College. During college, we used to do projects with jewellery students, fine art students, graphic design students and photography students. Fashion was conceived at 360° and the research behind a garment was more important than the dress itself. I knew I wanted to continue on my creative path and I moved back to Milan and joined the family company.
"What I love about my job is that every day is different: it's not just about clothes. It's like starting from a blank canvas when we think about techniques, colour combinations and proportions when designing the new prints."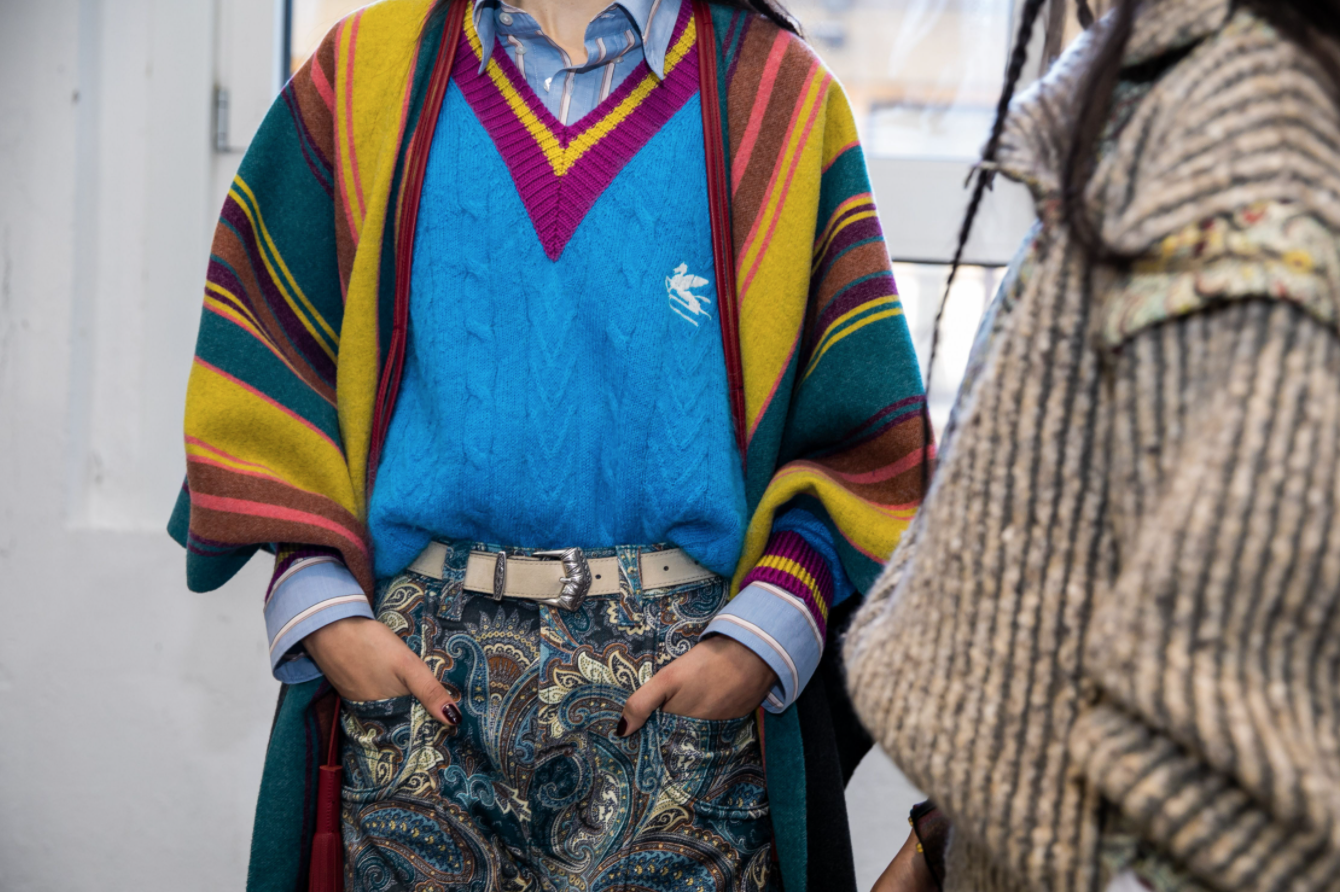 ETRO is a classic family business in every sense. How do you work with your family for every collection and how does it come together so well? Is that easy to manage?
ETRO is a family business and I work very closely with my siblings and father. My brothers and I are all very different personality-wise, but we certainly have a common upbringing. We share the same values, are guided by the same curiosity for beautiful things and, in general, for anything that is new is captivating. Each one of us has his own area of responsibility gives space for personal freedom of expression. I am responsible for women's, Kean for the men's collections, Jacopo for the Home & Accessories and Ippolito manages the financial matters. Our Father, founder of the company, still supervises everything.

You think ETRO, you think Paisley, why has the motif become such an icon for the brand?
My father fell in love with Paisley immediately for its sinuous shape and for its history and meaning. Together with my mother, thanks to their curiosity and love for travel, they have been collecting many Paisley shawls and scarves that have been source of inspiration for ETRO's collections.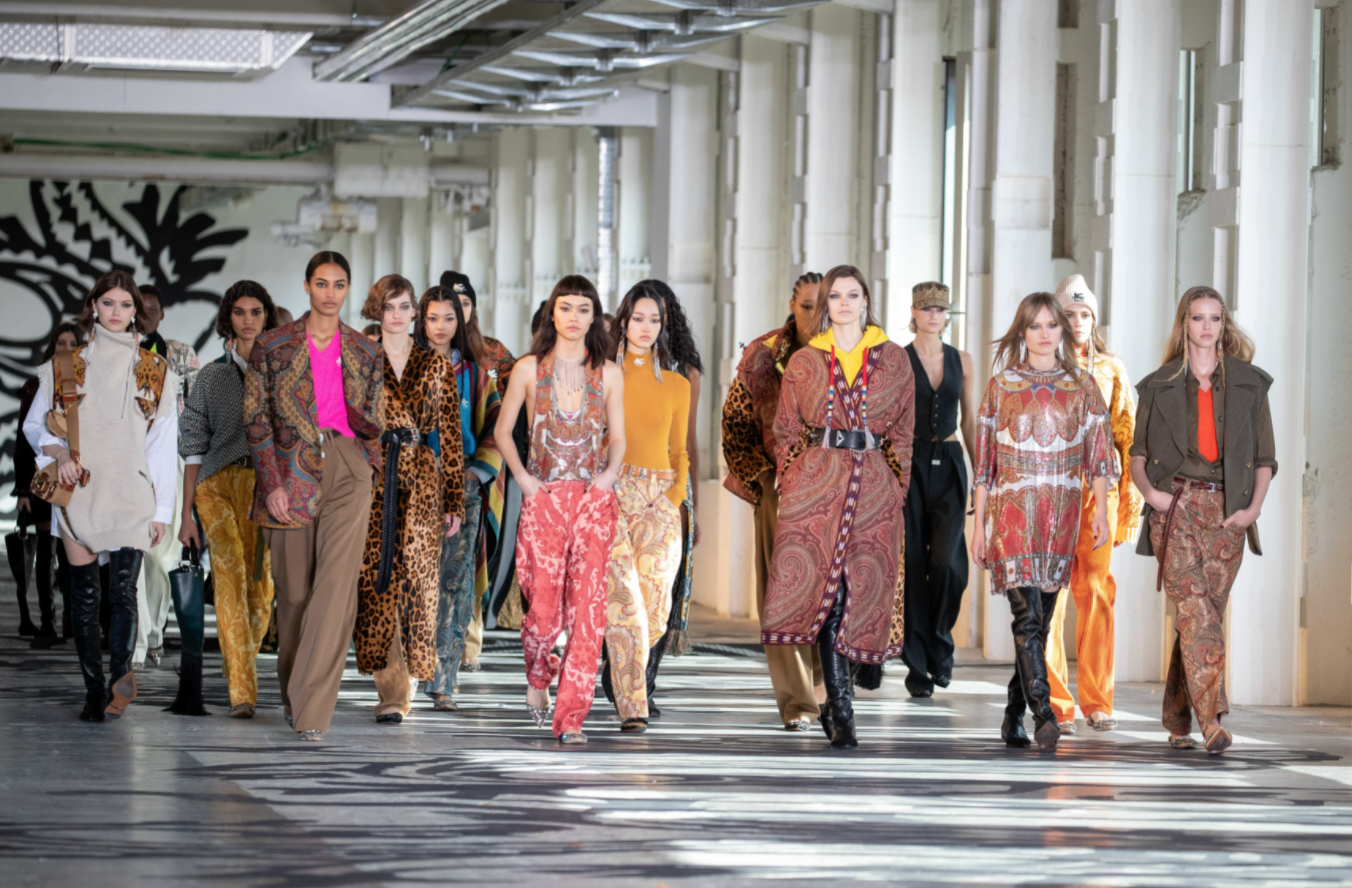 The Paisley pattern has undergone countless interpretations, stylizations and iterations that have turned the droplet shaped design into the most authentic, intriguing and instantly recognizable code of the brand. What I love about the Paisley design is its double soul. On one hand it is aristocratic, traditional and very decorative; on the other psychedelic, rock and free-spirited; think about Jimi Hendrix, David Bowie and Janis Joplin wearing Paisley in the seventies.
During this time, what does luxury mean to you?
For years the fashion system has experienced a sort of bulimia for collections, products, special projects and capsules. I truly feel the difficult moment we are living globally is an opportunity to rethink and give a new meaning to our work, to our habits, to our purchases: it's time to go back to concrete values and authenticity. Fashion and luxury need more pragmatism, a strong point of view and a new awareness, with "quality over quantity" as the guiding principle of a more responsible way forward. Luxury today is about pieces that make you feel good and at ease that are made with high quality materials.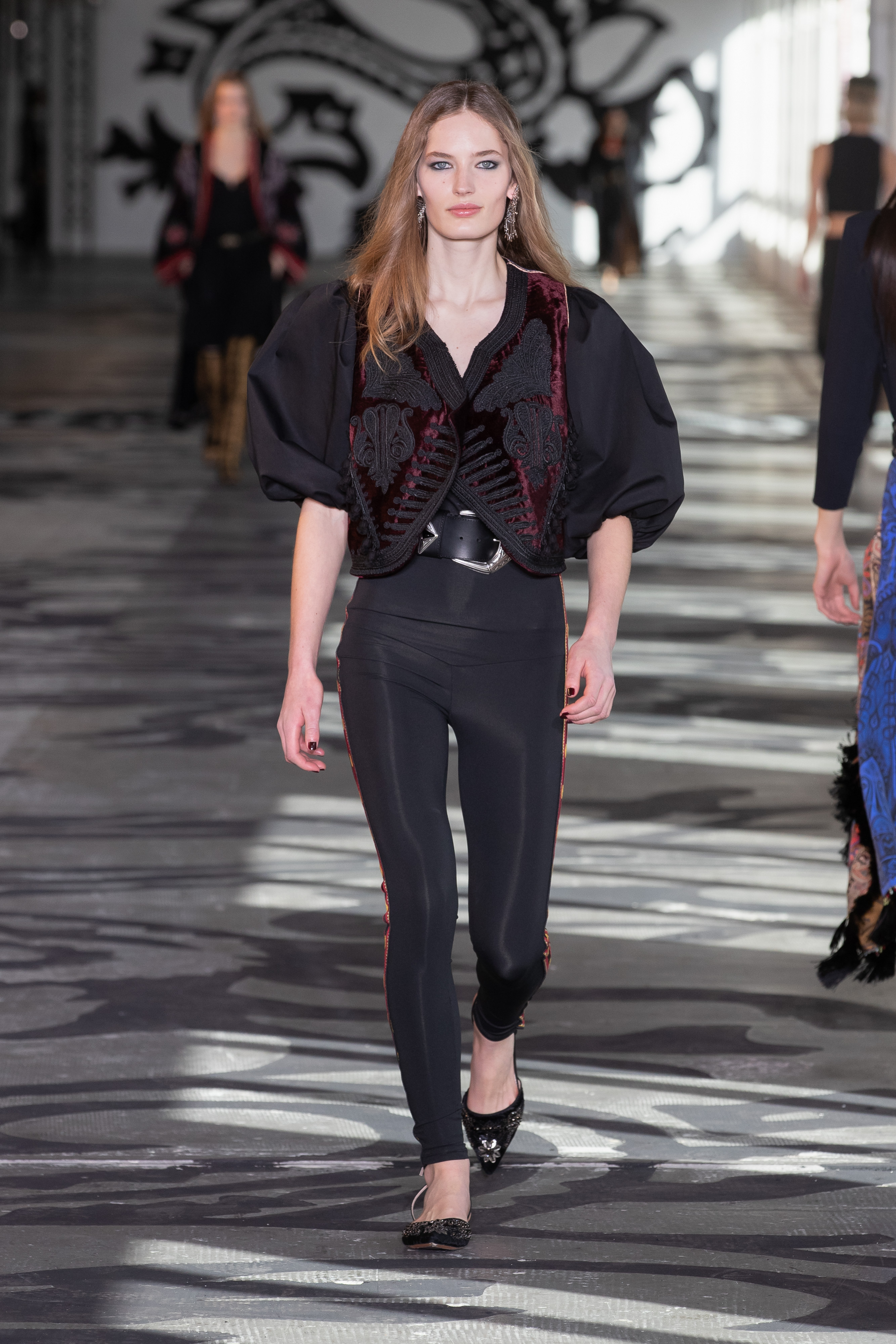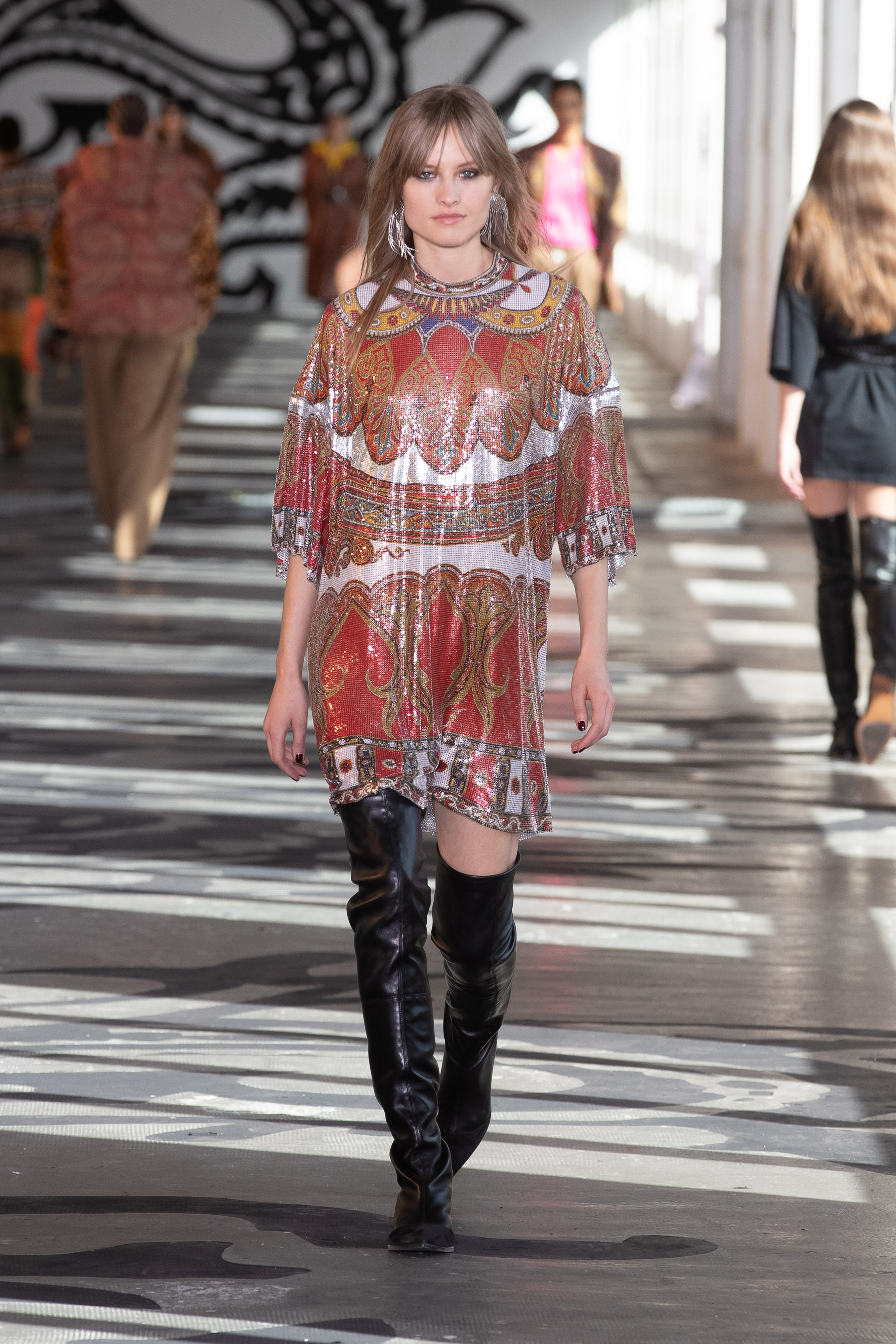 How would you describe your vision?
I want to continue to experiment and explore new creative practices. My objective for the future is to increase the sustainable pieces and reduce the environmental impact of our activity. In the Spring Summer 2021 collection, for example, we tried to produce fewer pieces, focusing on the essentials and the quality of the garments. In addition, all the pieces of the Show Finale were made with the patchwork of different fabrics that we already had in house. This is an upcycling project on which we are working and that would like to continue in the future.
How has the brand changed for the brand in the past fifty years? And what is next for ETRO?
Since the brand's foundation, in 1968, my father Gimmo has established, and passed on to my brothers and I to develop, a very distinctive aesthetic. Strong color combinations, Paisley prints, eclectic patterns. ETRO has evolved and adapted to fashion trends but we have always believed in our identity and remained faithful to our legacy, preserving and nurturing our founding values and stylistic codes at all times. At the same time I feel that we need to bring the brand into the future and not to look back too much. In this case I like sometimes to leave the comfort zone and create novelty pieces. Today it's important to create emotions with fashion – it's all about that!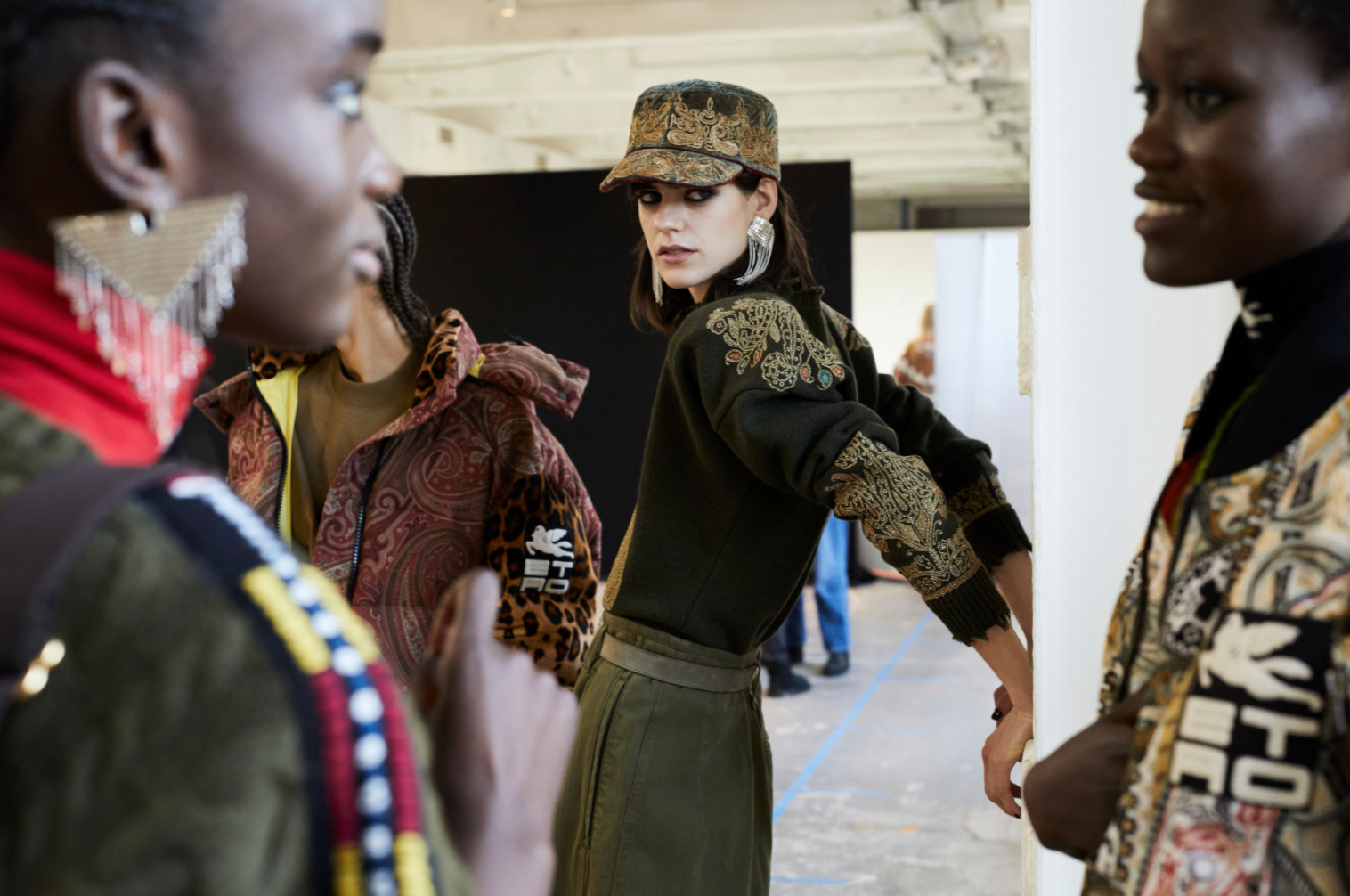 How is the brand evolving digitally?
Due to the pandemic and to the stores' closure we have been strengthening and developing digital channels in the past year. We have inaugurated a digital showroom that allows buyers to purchase online as travelling is not permitted and the platform is now working very well. That allows wholesale customers to access a B2B platform individually, viewing the collection and creating either their wish lists or even their final order. Nevertheless, for every customer there is the possibility to set up a video call with the sales assistant in the showroom, have a walk-through in the real showroom, see the styles on the models and have a detailed description of the fabrics and fit. As per the final consumers, we tried to enhance the customer experience online and tried to attract more consumers thanks to strong online marketing activities. I still think that the physical purchasing experience is fundamental (also because of the relationship with the clients) so I hope that in the future there will be a mix of both: online and offline experience.
What about your presence on social media? Do you feel it's important for brands?
I think it is nowadays fundamental to be present on Social Media, especially for a Fashion Brand that has the continuous need to push new products and communicate initiatives. Instagram, Facebook, TikTok etc. are great platforms on which we can highlight our collections and projects, reaching immediately thousands of people around the world. People are always connected and Social Media helps to increase visibility and to reach actual clients and target customers.
Now, read more about our exclusive interview with Saudi Arabia's Alaa Balkhy.