If, like us here at Buro HQ, you're always on the hunt for new e-commerce platforms through which to refresh your wardrobe and stay ahead of the curve, you're going to love FashionValet.
Launched in Malaysia in 2008, the site was co-founded by Vivy Yusof, a blogger-turned-entrepreneur who boasts a casual 1.4 million followers on Instagram at present. In just eight years, it has grown into a global business with customers across the world placing orders from its curated edit of contemporary pieces.
The site is officially launching in the Middle East tonight and we caught up with Vivy first ahead of the launch to talk all things success and style…
Why did you decide to start FashionValet?
I studied in London where I met my husband and we started getting used to online shopping. Back in 2009 there wasn't anything like that in Kuala Lumpur, where I'm from, and I loved the idea of Santa Claus coming with presents everyday, that I'd paid for [laughs]. So when I came back to Malaysia after graduation I missed the convenience and the addiction of clicking and getting something so I thought, why not start one myself? I have been blogging for 10 years so I had a relatively small following at the time that I thought, OK I don't have any money but I can write about it and they can become my customers and that's exactly what happened.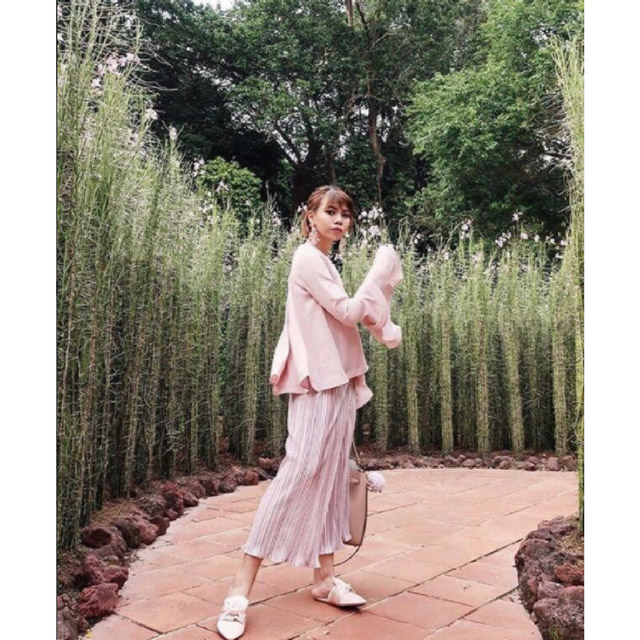 How has the business grown in that time?
We started with $25,000 and now we're a multi-million dollar company in eight years. We started with 10 local brands and now we have 400 from South East Asia.
How many customers do you have globally at the moment?
We had customers from my readership to begin and now we have about 300,000-400,000 active customers from Malaysia, Brunei, Singapore, the Middle East, Australia and the UK. We ship all over the world.
Why was launching in the Middle East important?
We already have customers from the Middle East who have come to us organically — we've never really marketed here at all so we were pleasantly surprised by that — so I know that there's some uptake here and some interest.
The Middle East and Malaysia have a lot of cultural similarities — our lifestyle, our food, our fashion, it's all pretty similar, so I thought coming here would be pretty seamless and I'm pretty sure people will respond well to our offerings. We already have a lot of product offering and I realised, after coming here a few times that everything is either mass market or luxury. There's very few in-between prices so I feel like that's where FashionValet can really fit.
For me, even as a hijabi myself, I don't shop at modest sites. I want to shop at ASOS, Net-a-Porter, Matches. I don't like to brand myself as modest but I think that comes naturally when people see me, unfortunately.
Are there plans to incorporate Middle Eastern brands into the buy?
Definitely. That's exactly my business model coming in here. I want to create a new site, FashionValet Middle East, where I can curate local brands from here. That's exactly what we did in Malaysia: we took these brands, some of whom were unknown and grew them, pushed them and marketed them and now they earn millions in revenue a year so that's exactly what we want to do here. I think e-commerce is rising here so it's an interesting time to come in as there are not a lot of players yet, especially in my price range.
Which brands do you anticipate will resonate most with Fashion Valet's Middle Eastern customer?
I did some research into the customer and they like quality and brands that are reputable and cool so I've picked out eight of the best designers from our site and brought them here to showcase the pieces. These included Aere, Innaired, Larney, Locka and Mimpikita.
The skew of the site is more modest than not — do you market it as a modest website?
Never. For me, even as a hijabi myself, I don't shop at modest sites. I want to shop at ASOS, Net-a-Porter, Matches. I don't like to brand myself as modest but I think that comes naturally when people see me, unfortunately. I work with local designers, that's it, that's the bottom line, so if they do modest we'll have their modest range, if they do contemporary we'll stock that range. So we never brand ourselves as modest but that's the connection people make.
So then FashionValet is a site for women, regardless of religion, who are stylish and who love fashion to come to and find pieces that they love…
Yes, exactly. In Malaysia, it's very multicultural so if you brand yourself as one thing you're excluding others. [Women who dress in a modest way] don't want to be associated to a modest website only — that's how I feel so I think that's how women will feel.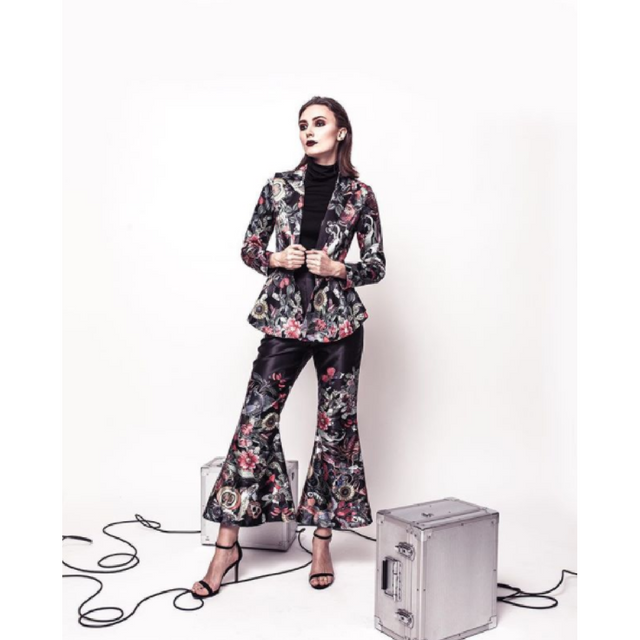 What differentiates the site from others like it?
I think it's our focus on local brands. They're not necessarily known, it's very niche and it's very interesting because you get to know the people behind the brands. There's a lot of soul to FashionValet compared to other platforms. We tell their story and every month we have a collaboration with either a celebrity or a designer. I personally find that with technology and social media, people get bored really fast so you have to come up with new things all the time. We have daily new arrivals and most importantly we curate.
Are there plans to open an office in the Middle East?
I want to see the response first after we launch tonight. While we're setting up the website, I want to be talking to brands and then do collaborations. I don't want to launch the website and then wait four months to talk about producing a capsule with someone. I want to launch and boom, the next week have something launching.
For tonight it's the same website, Fashionvalet.com, but the plan for the future is to have a dedicated Middle Eastern site.
Now, see the revolutionary new tool introduced by ASOS that's set to change the way you shop.