Nowadays, it isn't hard to come across a fashion brand that promotes sustainability. However, if there's a fashion brand that infuses heady cultural influences, personality and sees sustainability as an extremely critical situation that needs to be addressed (including in the Middle East), it's quite hard to top off the Darin Hachem name.
The Milan-based, Lebanese-birthed designer is the brainchild behind her eponymous label and after a very cultural upbringing, Darin Hachem aims to introduce Middle Eastern notions into a selection of silhouettes that highlight cultural traditions, heritage and diverse textures — all to manifest the barriers between where civilization fade out and where cultural influences blend.
Here, we exclusively spoke to Darin Hachem to learn more about her sustainable approach, how her Middle Eastern background influences her collections and her new Autumn/Winter '19 collection…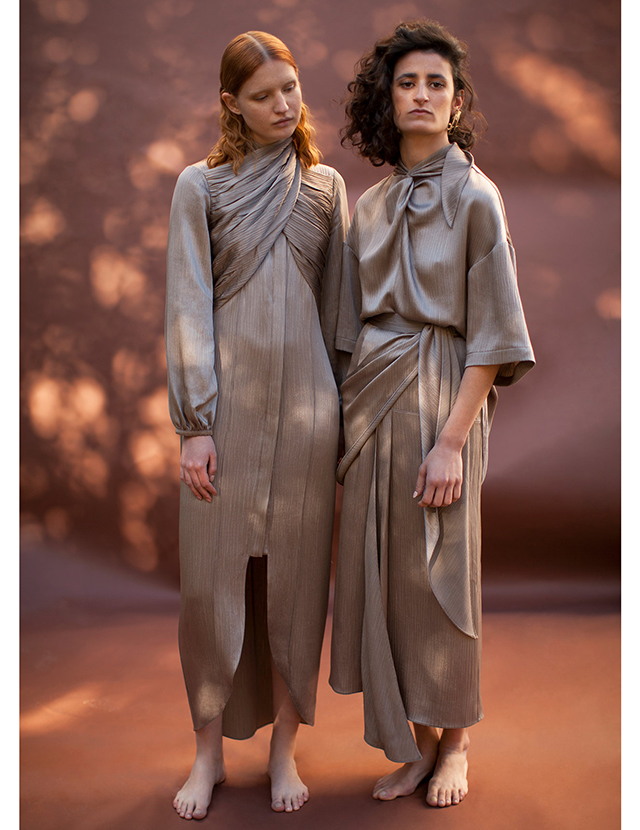 How does your Middle Eastern heritage inspire your collections?
It is a collection of things that made me conscious of the specificities of my Middle Eastern background during my European experience. It starts with the landscape and the colours around us, Lebanon and the area have these striking sandy shades and tones in our architecture for example. Another aspect is the culturo-religious one; we grow up in the region conscious about the different habits of each community around us, which pushes us to be more creative in the design/styling of the pieces, showing or hiding skin depending on our own personal style.
You were born and raised in Africa, went to school in Lebanon, London and Milan — you're basically where cultural influences intertwine. Why did you decide to be based in Milan?
Other than the fact that Milan has always been thought of as the source of fashion, it is also a fact of circumstances. We studied in Milan and started all our connections there, in terms of labs, artisans, collaborations. It came as a natural evolution of our path and our intuitions.
Who is the Darin Hachem woman?
The Darin Hachem woman is active and in constant search for comfortable but statement pieces that empower her and allow her to move easily from morning to evening.
What makes a Darin Hachem piece unique?
We are a redefined femininity with shapes and silhouettes merging between more sharp abstract one and more organic ones; we love to include masculinity in women pieces and believe in contrasts.
Can you talk us through the importance of sustainability within your brand?
The concept of sustainability starts with each one of us, with our awareness about the disaster the fashion industry and also obviously other industries are causing on our planet. The situation is critical, and it starts with each of us on a daily basis at home! We are suffocating, especially here in Lebanon and what are we leaving to the future generations? We are responsible and need to take action as much as we can.
Can you tell us the process of your sustainable approach and how/where you source your fabrics?
Sustainability is not just linked to materials but also to being fair in work and knowing all the processes that are taking place along the chain. We source all our materials in Italy and focus on stock fabrics and fabrics suppliers that have protocols and certifications in respect to the environment. Also part of the identity of the brand is that we create pieces with the aim to last in time and not be defined by a specific season.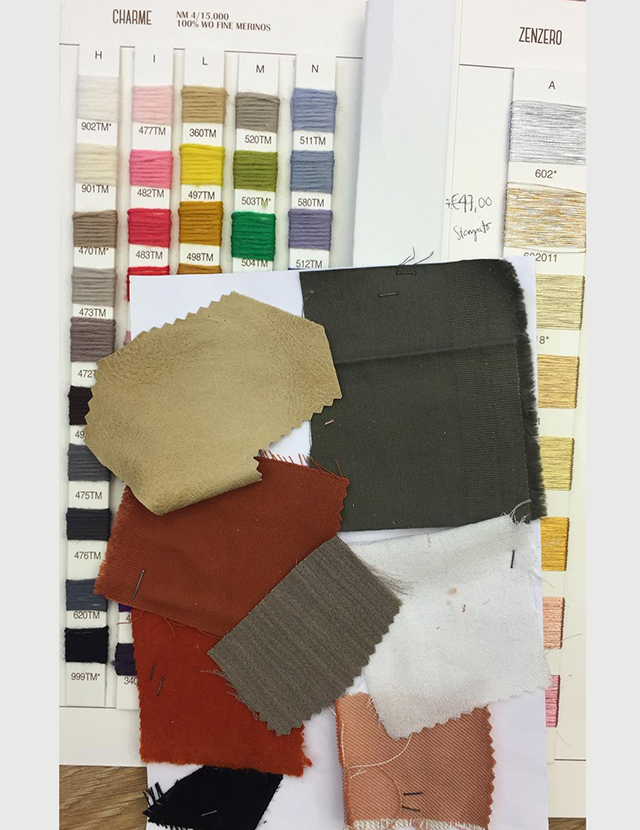 How about your A/W '19 collection? Where did the inspiration stem from?
Through this collection we actually dug into personal evolutionary processes with the discovery of Eileen Gray, a woman out her times that kept working on herself throughout her life. She covered all ranges of design styles from Art Deco to Modern, and different fields from Art to Furniture Design to self-taught Architecture. With her, we focused on her Art deco phase of furniture design and her use of different materials together such as wood and resin to make lacquered pieces combined with earthy greens. But also, for example, her S chair that inspired all the drapes and fabrics games we used.
On the other side, the shooting took place in my paternal grandmother's house in the south of Lebanon, the house I was spending all my summers in with my cousins, and that has been unoccupied for more than 10 years. Hence, the shooting had a more intimate approach.
Your pieces seem pretty modest as well. Is there a particular reason for this?
Actually it is a concept that very naturally stems from our own aesthetics. We are fond of masculine pieces and shapes, and we gradually noticed that we were designing pieces that culturally speaking fit in the modest category.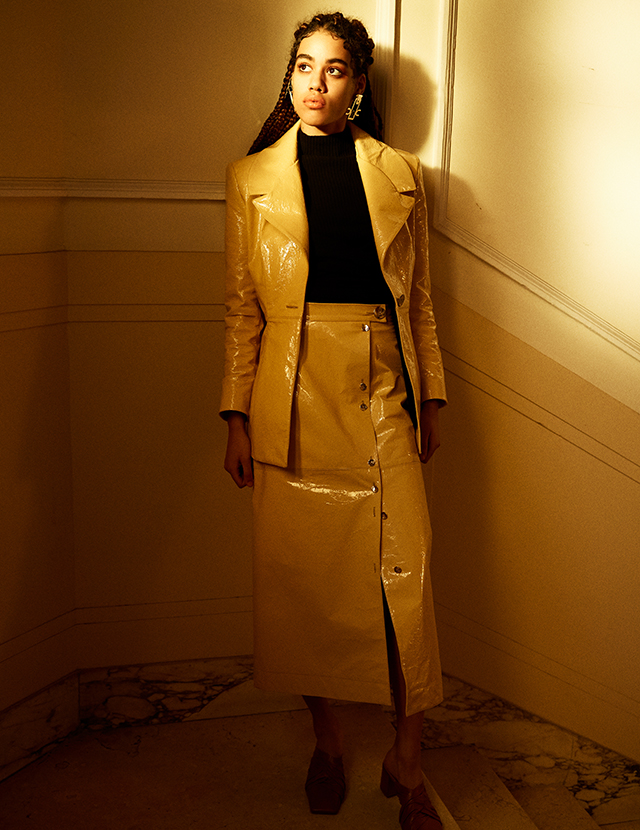 How did the partnership with Fernanda Gallardo come about?
It also came very naturally. We studied together in Milan in the same program, same school, same timing and working together on projects we realized we shared the same aesthetics. Some things in life flow naturally.
How have you both managed to stitch both of your cultural backgrounds/history into the designs?
From our cultures we get this interest in artisanal touches and earthy textures, materials and colours. We both love the manual feel that you can notice in traditional natural Mexican dyeing of fabrics for example, or in Middle Eastern weaving of carpets or carving of wood. The raw side of natural elements is our main interest.
Looking forward to the year ahead, what have you got planned that you can tell us about?
We are actually working on the calendar of the coming year and we hope to surprise you with some good news and events!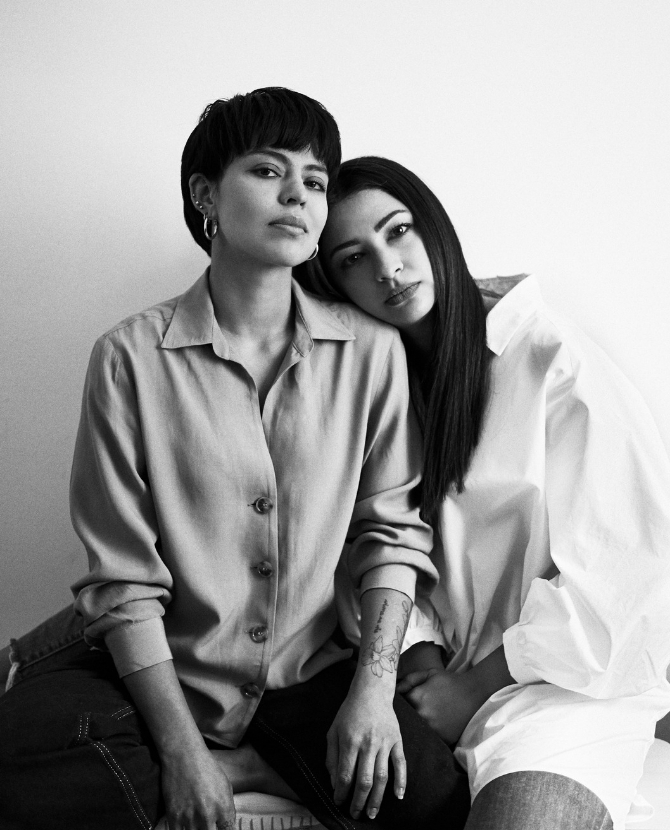 Also, you can now pre-order Egyptian brand SemSem's Resort 2020 collection.