Marina Rinaldi's collaborative capsule with Dima Ayad seamlessly melds the timeless essence of the brand with Ayad's unique artistic sensibilities. Every ensemble elegantly embraces Marina Rinaldi's unmistakable style, beautifully highlighting the feminine contours. Showcasing an exquisite eye for detail, the collection boasts a stunning display of metallic accents, from glistening sequins to captivating gemstones and intricate golden embroideries.
What brought you together with Marina Rinaldi and what can you tell us about this collaboration?
I've been a loyal customer of Marina Rinaldi for a significant period, a tradition that has been passed down through generations. My introduction to Marina Rinaldi stemmed from my grandmother, who frequented the boutique during her stays in Saint Raymond in the South of France. This familial connection endured over the years, as my mother remained a dedicated shopper at both Max Mara and Marina Rinaldi. As I matured, I found solace in Marina Rinaldi's collection, especially considering the limited size options in other brands. Regularly engaging with Marina Rinaldi, I often expressed my desire to collaborate with them during my visits to London and Paris. Unexpectedly, the London office reached out to me last year, asking if I would be open to a discussion. I eagerly flew to London, and before long, our collaboration took shape into a remarkable collection.
What's your star-piece from this collection?
I had long admired the allure of an evening blazer, and nobody masters the finesse of coats, jackets, and blazers quite like the Max Mara group. Their exquisite rendition of the camo coat, which also found its way into Marina Rinaldi's collection, further solidified my admiration. The enduring appeal and impeccable fit of their blazers have always captivated me, prompting the desire to combine my design vision with their unmatched craftsmanship. Designing becomes second nature when you are not just a creator but also a passionate customer. As someone who wears their brand, the opportunity to collaborate with them felt like a dream come true. Even the personnel from the factory sought my input, curious about my fabric preferences, as I typically begin my design process with the selection of the perfect fabric.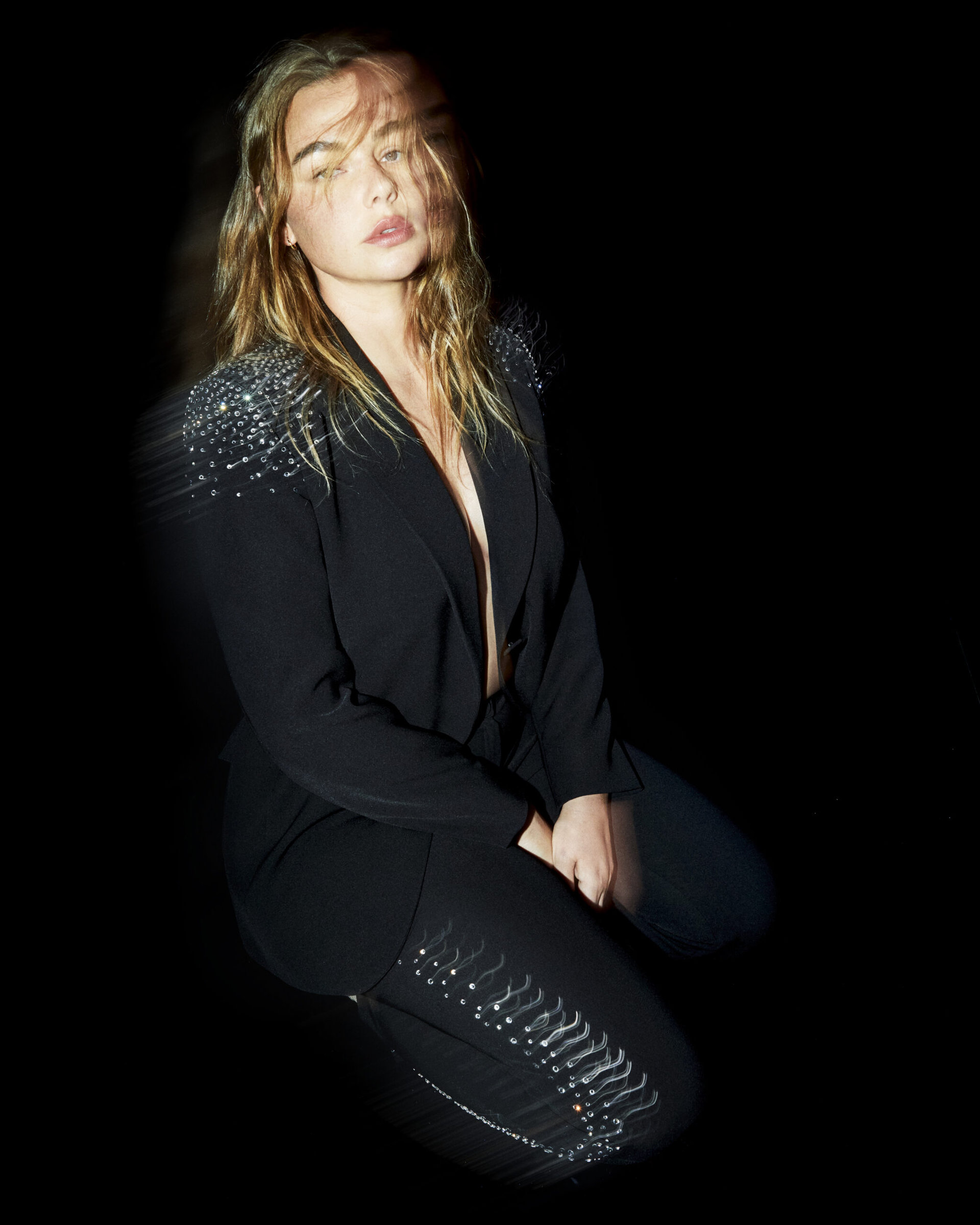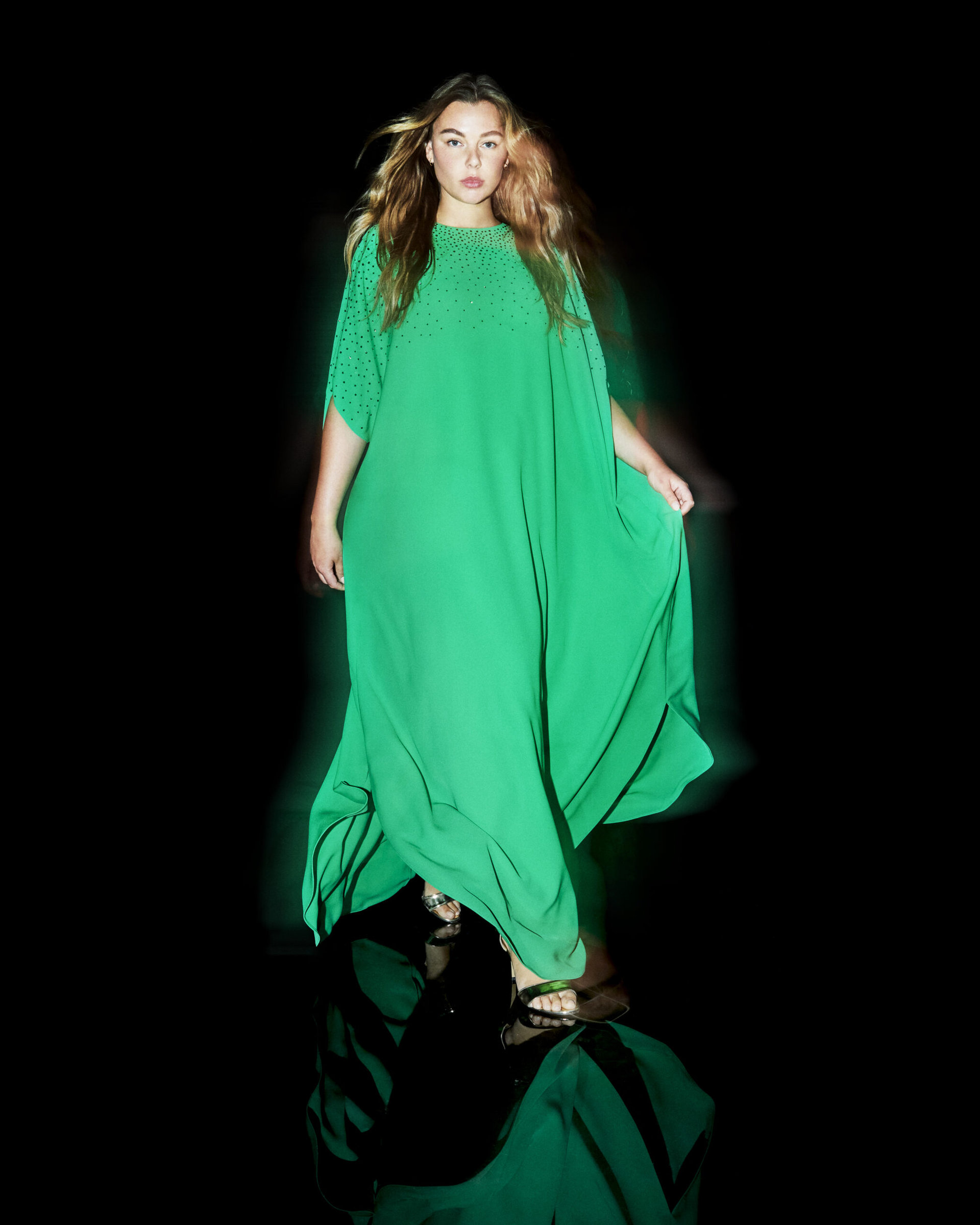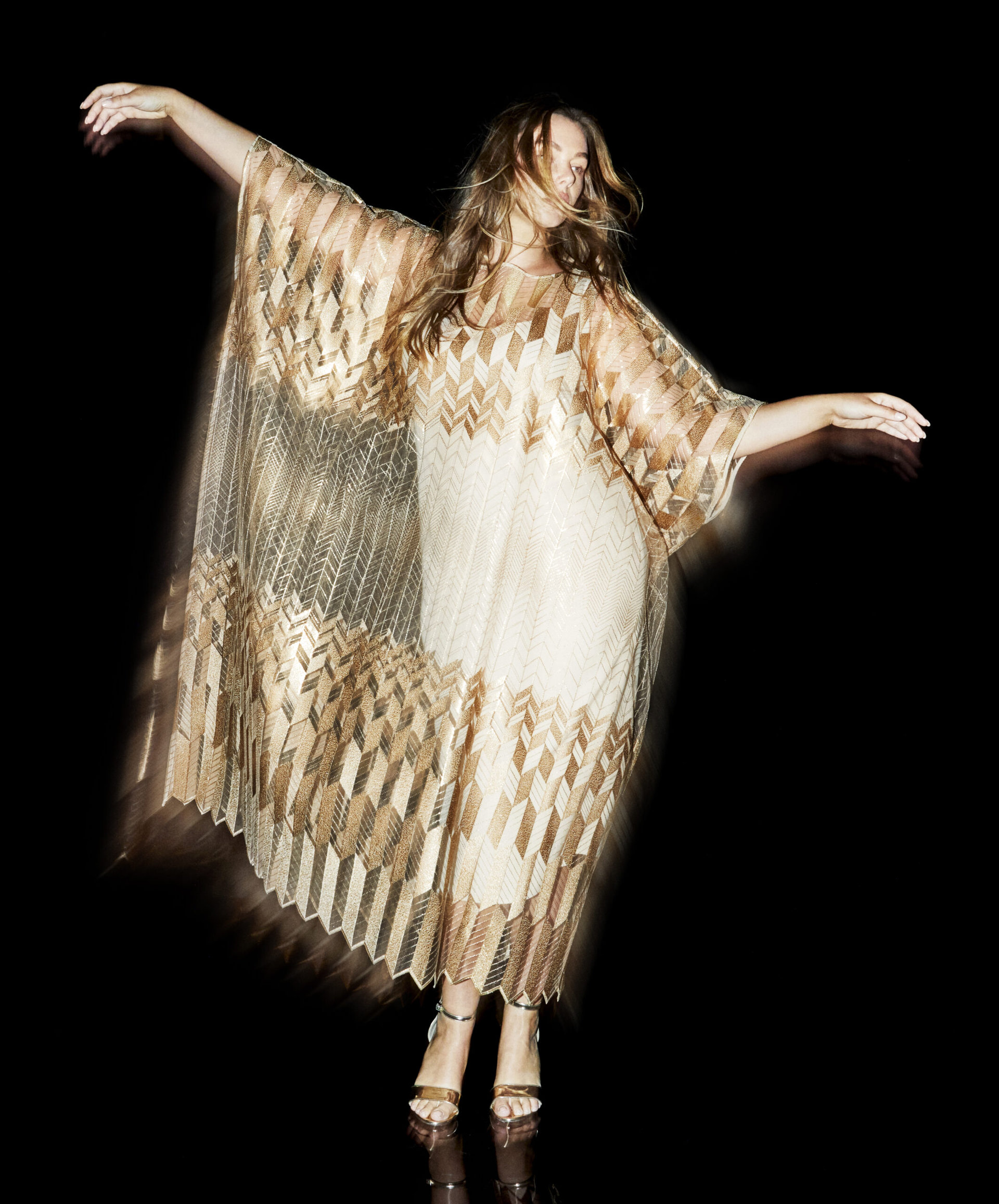 What are the challenges you faced while doing this project?
I wouldn't call it a challenge, but rather as a distinct 'method of operation'. Undoubtedly, they operate on a larger scale than my humble atelier, employing certain processes that I do not have access to. However, this collaboration has been an invaluable learning experience, allowing me to refine my understanding of intricate details. I made multiple trips to oversee the samples, observing them on the models, and making necessary adjustments along the way. The culmination of this meticulous journey was the photoshoot, a truly beautiful and enriching experience.
What's one thing you can't stand seeing on social media platforms anymore?
I'm tired of the word 'inclusive' and 'diverse'. Inclusivity, by definition, means being embraced, not solely for the sake of a runway display. I find it frustrating to witness prominent brands promoting all body types and shapes when they fail to stock sizes that cater to everyone. It's disheartening to see plus-size models strutting the runway, only to realize that their sizes are not available in the actual stores. It's essential not to feign commitment to inclusivity when it's not genuinely upheld.
What fuels your imagination?
My creative process intertwines closely with my emotional state and the textures of the fabrics I work with. In moments of darkness, my creativity surfaces, while happiness invokes an even more unconventional artistic expression. During times of sadness, my creations take on an oddly profound and introspective quality. I find that I am most productive when immersed in somber thoughts, which has become increasingly common since my mother's passing a year and a half ago. During this period, I have produced some of my most exceptional work, finding solace in isolation, remaining within my cocoon, and limiting my travels. I have dedicated ample time to my family and leaned on my closest friends for support. The current state of affairs has fostered a desire to contribute positively, urging me to strive for excellence within my own boundaries.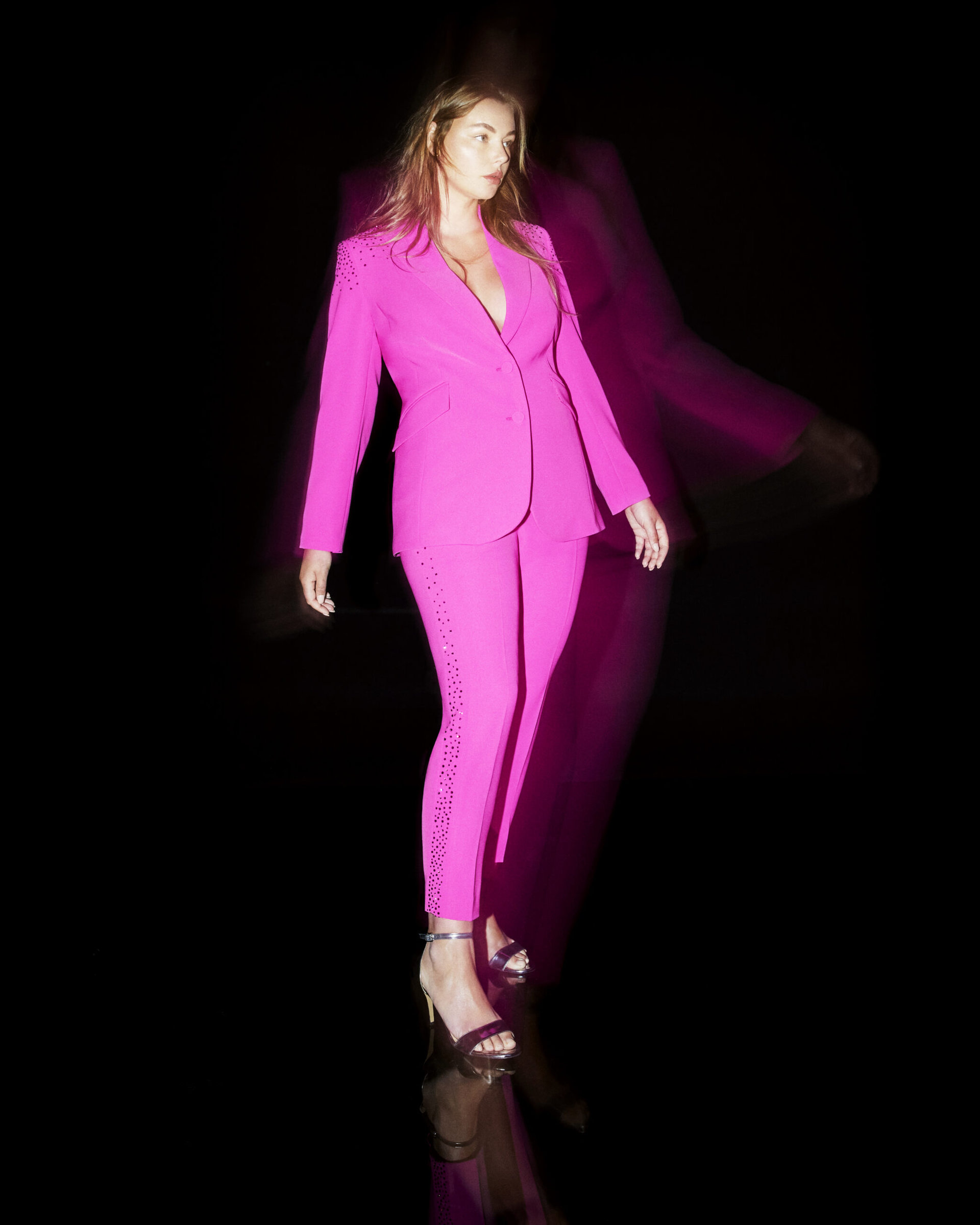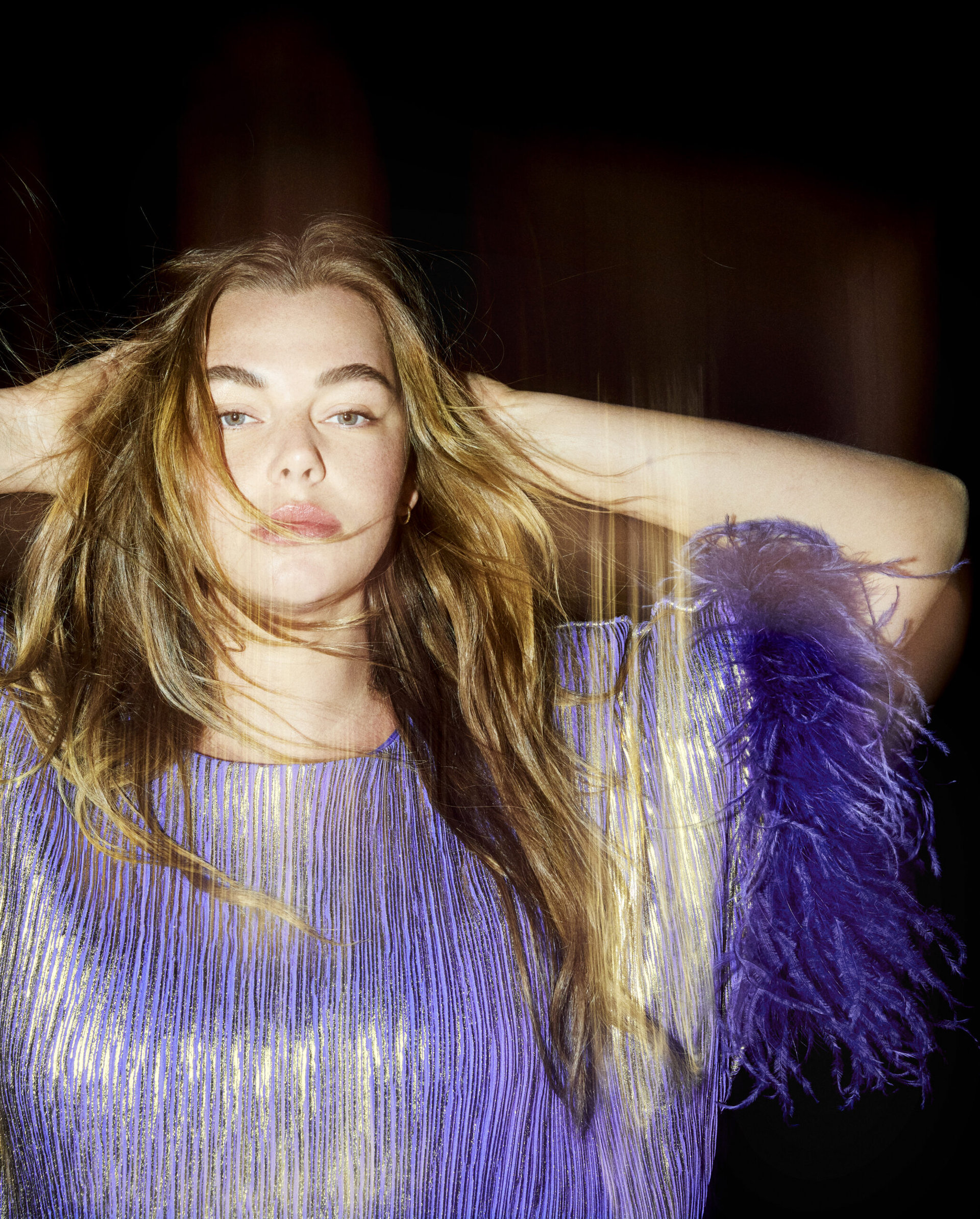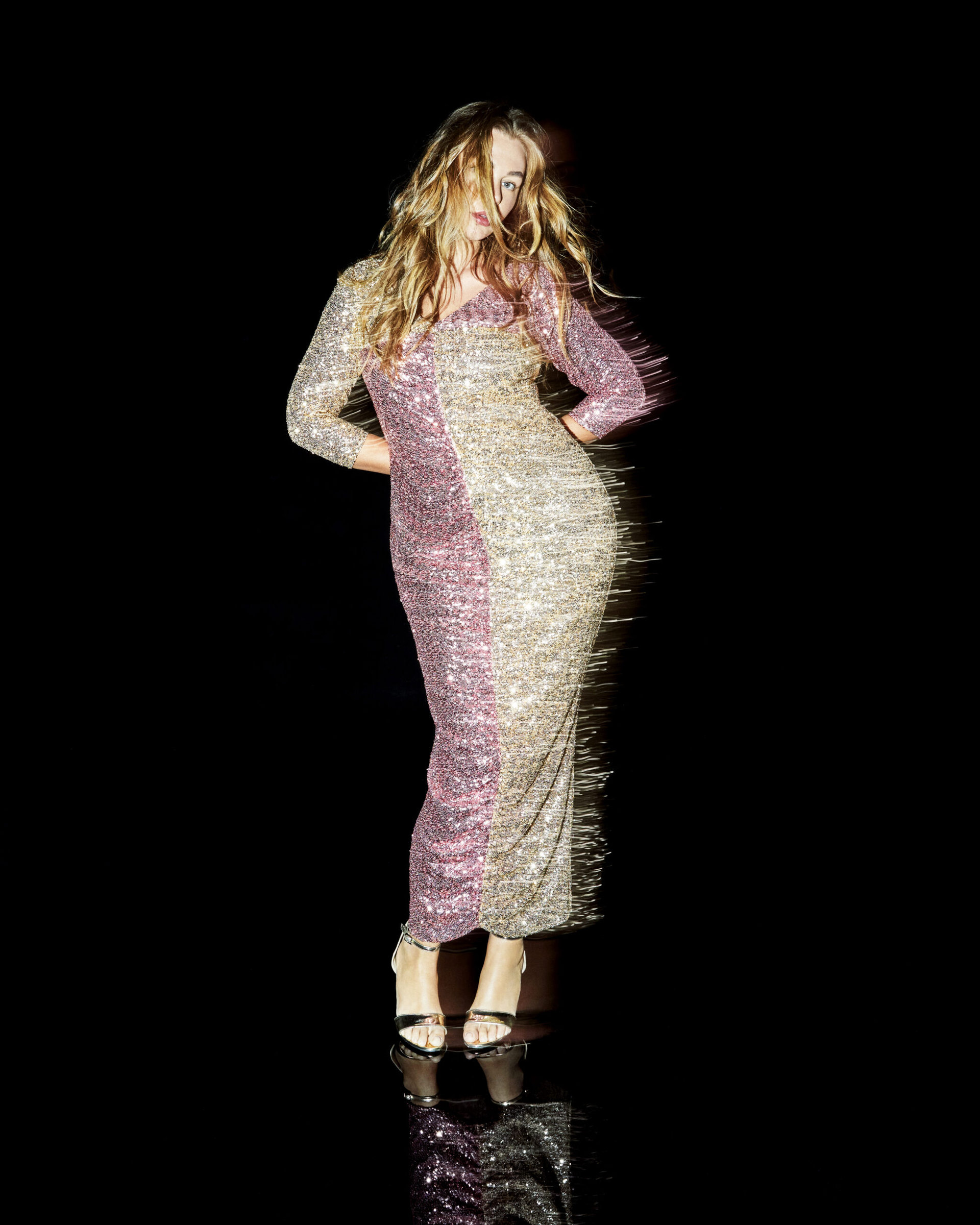 What message can you send to women who suffer from eating disorders?
There exists a severely distorted perception regarding body image. Throughout my upbringing, I faced relentless pressure to conform to a specific weight standard. The media incessantly advocated for extreme measures, promoting drug use and various unhealthy practices for weight loss. This experience led me to question, "Is life solely defined by this obsession?" Taking a step back, I began to contemplate the essence of life. Is it truly contingent on one's physical size? Reflecting deeply, it dawned on me that life extends far beyond the superficiality of a mere photograph, the facade of Photoshop, or the curated world of Instagram. Life holds profound depths that transcend these superficial markers, and within each of us lies a richness that exceeds these narrow confines.
ALSO READ: LEGENDARY SUPERMODEL NAOMI CAMPBELL CLOSED DUBAI FASHION WEEK.