The tennis court is the main source of inspiration for designer Charaf Tajer, Founder of the eponymous label Casablanca, for his latest collaboration with Bvlgari. The new collaboration merges the eclectic side of Casablanca – mostly known for its tropical prints and bold colours – with Bvlgari's classicism by joining together classic on-court style with Roman architecture.
The collaboration is divided into two launches and includes seven pieces that are perfect for a fresh take on summer. The first drop took place in April, whilst the next one (which we can't wait for) will be on May 20th. The former consists of elevating classic tennis bags while the latter will take cues from various villas and landmarks in Rome.
Below, BURO. Middle East spoke to the designer about the collaboration. Read on for tennis, freshness and elegance…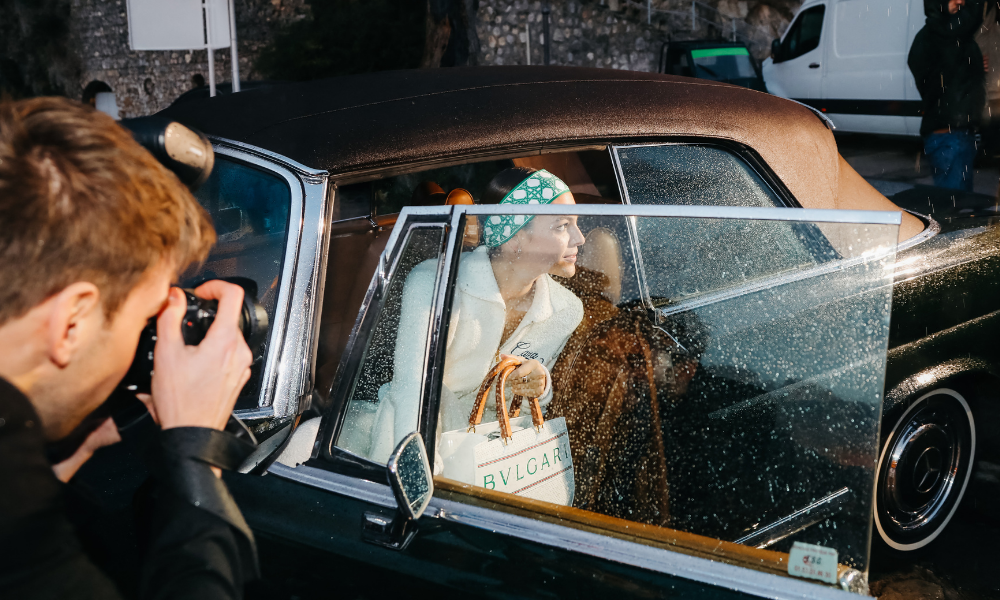 What's so special about this collaboration and what brought you together with Bvlgari?
What's really interesting is to have a brand that is only three years old, and collaborate with another that is over 100-years old. The possibilities are infinite and what's inspiring to me is that I dreamed of owning pieces from Bvlgari and this year I found myself sitting at their table, brainstorming ideas and working with them. On another note, what is also really special is that we brought tennis to the world of Bvlgari, something that is so contradictory but something that made sense. I had a friend of mine who works at LVMH, she was a mentor at the LVMH prize, she proposed my name and they loved it.
Which twists did you implement on the new Bvlgari pieces?
The brand had never done prints before and here we are with printed tote bags. The wood handles were also never used before and they represent the wooden doors of Rome with the mosaic and also the tennis rackets.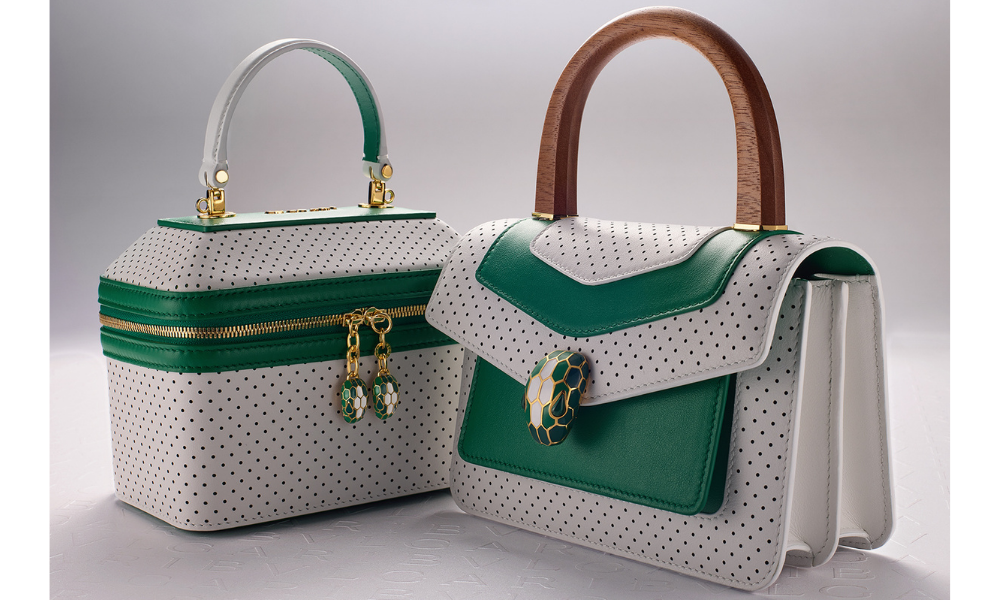 What were the challenges imposed when working with a classic brand given your eclectic and vibrant style?
I had the total freedom to do whatever I want. My style is a continuation of some of the classics, so I think it was interesting for the brand to see what I can do and that was the most beautiful thing about this collaboration.
What is your favourite piece from the collection?
I would pick the big tote bag because it's so practical and it fits a lot of things, like my computer and so many other things.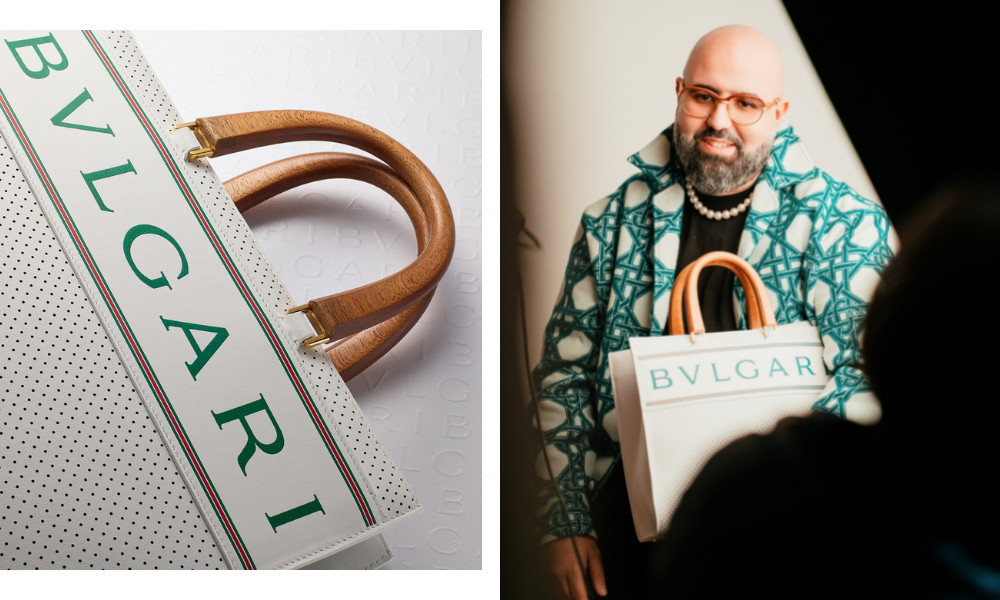 How do you describe your presence today in the Middle East?
I would definitely love to explore the Middle East more. Given that I have Moroccan roots, I would definitely love to be more present and explore more. I have plans to go soon hopefully to Dubai. Let's see how the year unfolds.
Also read: Bvlgari's B.zero1 sees new beginnings.