They say that 'the world's on your feet, so make sure you've got great shoes', and there's no way to look greater other than with styles that were made for women, by women.
Titi Adesa, the luxury footwear designer with roots in Nigeria and the UK, launched an eponymous footwear label after studying every aspect of shoe design and manufacturing at the London College of Fashion (she already has a master's degree in Pharmacy, no less), and created footwear with one clear message in mind: to celebrate women.
Offering styles that are both elegant and exude modern femininity, the minimal silhouettes have already earned a seal of approval from Beyoncé, and for the first time, you'll be able to slide your feet into a pair.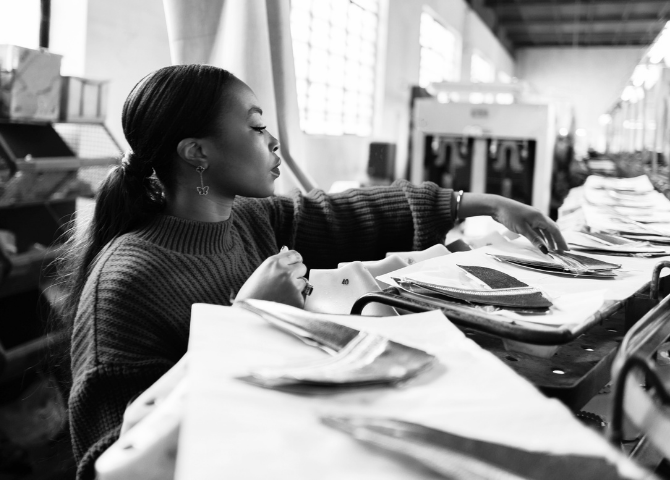 An emerging brand that *needs* to be on your luxury radars, Titi Adesa has finally launched in the Middle East and you can shop her Spring/Summer '21 collection at Level Shoes, the region's leading hub for footwear and accessories.

Consisting of 8 styles, the vibrant and bright-toned collection (ethically hand-crafted in Milan) was inspired by her Nigerian heritage — more particularly, the country's unique hairstyle techniques. "In my Yoruba culture, a woman's hair is seen as her crown," explains Titi Adesanya.

"It's one thing to have a vision and another to bring it to life for people to experience and enjoy, so I feel immensely grateful for the amazing reception so far and all the customers that have purchased Titi Adesa pairs," continued Creative Director and Founder. "To stock at Level Shoes as our first retailer is a huge moment for me, as I have always admired their forward-thinking and cutting-edge business approach and selection of the most exciting, consistent and ethical brands in the market."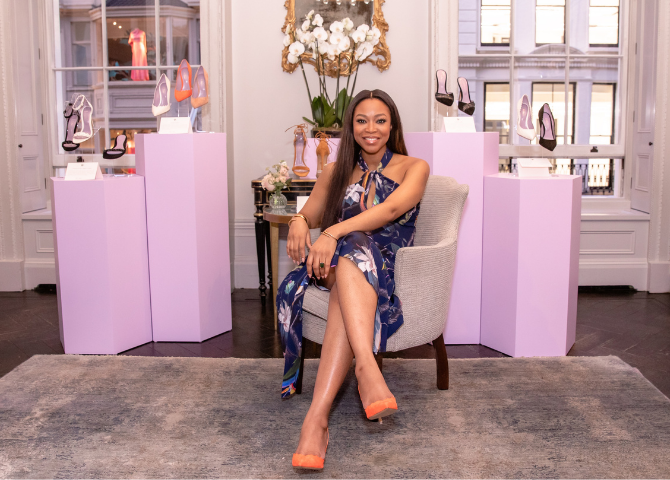 Whilst Titi only launched her brand a year ago, she's made sure to give back to her community — especially during the pandemic — by developing TA, a foundation created for empowering young girls in underserved communities within Africa.

"For the past few months, we faced the worst of this pandemic, but the picture of education and its future still remains unknown within some communities in Nigeria," explains Titi. "With our new Hope collection, we're using a percentage of our proceeds to positively contribute towards supporting these young girls to return to school, while staying healthy and safe."

Titi Adesa's collections is now available online at levelshoes.com, on the Level Shoes app and in-store at Level Shoes in The Dubai Mall.

Now, discover Private Collection's first women's range at Level Shoes.