Known for its sleek silhouettes and all-day comfort, Malone Souliers has fast become a favourite of the fash pack since its launch in 2014. These days, co-Founder Roy Luwolt is the sole Creative Director of the brand (hence its rebrand to Malone Souliers by Roy Luwolt) and has just opened its first ever shop-in-shop in the Middle East.
Located in Bloomingdale's Dubai, the vibrant store space is reflective of the brand's playful, fashion-forward ethos and was inspired by the brand's showroom in London. The boutique offers all of the brand's key styles, as well as some exclusive pieces which will arrive in the coming months, explains Roy who we caught up with earlier this month ahead of the launch.
Find out more about what Roy had to say about the store below…
Why was now the right time to launch a permanent shop-in-shop in the UAE?
We had the opportunity to partner with Bloomingdale's for our first personalised shop-in-shop in Dubai. This legacy transforms the retail floor into a theatre, defining Bloomingdale's not as a store, but as a destination which made it the perfect inaugural home for Malone Souliers by Roy Luwolt in Dubai.
You've previously worked on exclusive collaborations for the Middle East —can we expect to see more exclusive styles available in the shop?
Yes, we have something very exciting that we will be launching next year.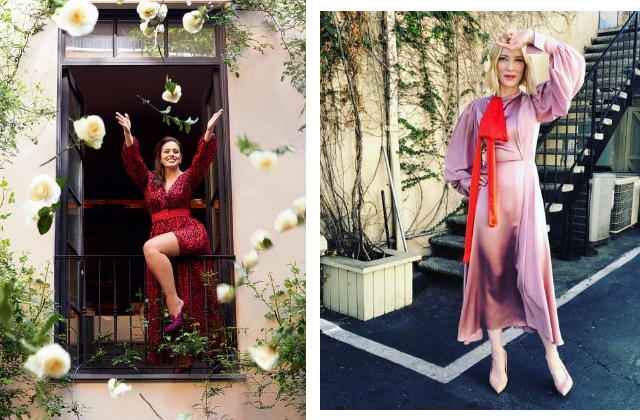 How would you describe your Middle Eastern customer?
We find our Middle Eastern client to be very inspiring. Our designs have a modern femininity with a directional edge which we find is reflective of her own personal style.
The Middle Eastern consumer informs the nostalgia of luxury as it always was, slower but better, and certainly long-lasting to the worth of an actual investor's approach to each shoe. Each investment is an acknowledgement of her and her inclinations, a recognition of self-esteem and ambition.
You've recently taken over the sole creative direction of the brand — what changes can we expect to see as a result?
As Founder, I will continue to manage all aspects of the business including those relevant to design and creative. The design team that has always supported Mary Alice [Malone, the Co-Founder of the brand] has risen to the collective challenge of securing the come-of-age future of the brand.
The Malone Souliers by Roy Luwolt boutique is now open in Bloomingdale's Dubai.
Now, discover the eight footwear silhouettes to own this season.