You've probably seen Daniel Essa's signature styles on the feet of Paris' wealthy and Hollywood celebrities. The Syrian designer is highly recognised for his luxury approach to minimal footwear, offering unique designs that are well-crafted and make a statement. But his journey wasn't always an easy one.
After leaving his war-torn homeland in 2014, Daniel Essa's hopes of becoming a designer did not stop there. Fleeing to France with even more determination to achieve his dreams, he finally launched his eponymous footwear label in 2017 – using his sneakers as a tool of expression.
Available at Level Shoes in The Dubai Mall, Daniel Essa's collections come with an even more interesting story. Below, read our exclusive interview with the designer about his brand's values, his adaptation of slow fashion, the future of luxury footwear and how Syria continues to play a role in his designs.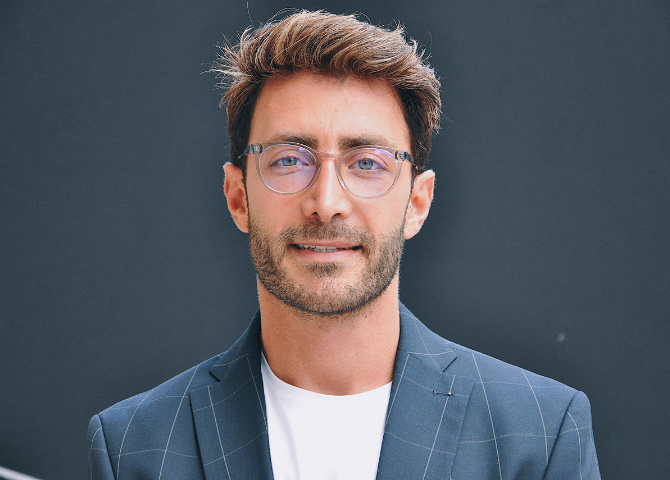 Can you tell us about the meaning behind your brand's distinctive unicorn?
The rare appearance of the magical creature was believed in legends to have a healing power. I wanted to add a touch of magic to my brand and use the idea that a unicorn has healing powers, hoping that this symbol brings the person wearing it peace.
What are Daniel Essa's brand values?
We aim to create a purpose driven ethical business model, combining profitable growth with positive contribution to the planet, society, and community. By using sustainable and recyclable elements, we design durable and timeless products that create a long-term change. The brand upholds the highest standards of integrity, innovation, quality, and sustainability. Our versatile product design inspires customers to express their individuality and celebrate the diversity of the modern communities.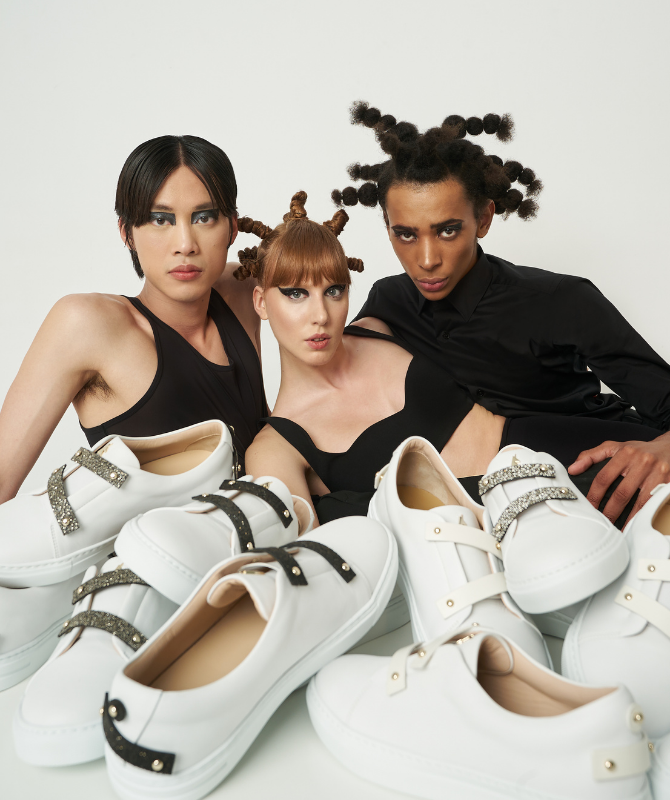 You are committed to the slow fashion movement. In what ways are you showcasing this?
The main concept of the brand is based on slow fashion. I want every design that I create to engage consumers in this movement and make fashion easier and more accessible to them. I'm showcasing this in all my designs, by offering pieces that are essential to every wardrobe.
Every design I create serves a need. Every design is trend proof, which means it can be worn for more than decade and still be a stylish piece.
Moreover, every detail in our sneakers is thoughtfully designed with purpose to serve our customer and add value in every step. We also use sustainable leather and high-quality accessories in all the sneakers, making durable and functional. Our signature laces are three times more durable than traditional laces. Our handcrafted leather straps with hand painted edges have been thoroughly tested for durability in any weather condition.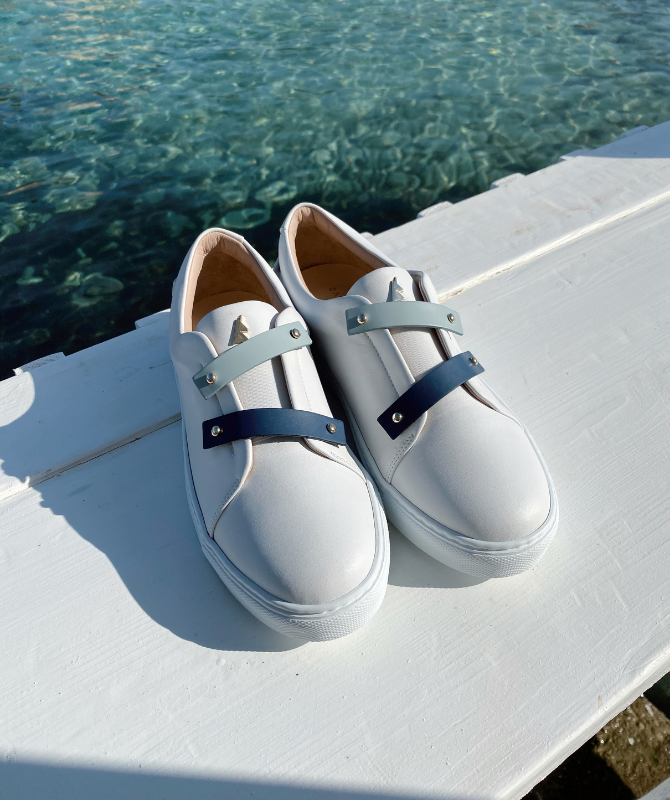 In addition, every design we launch is a classic piece that we will continue to offer in the years to come. We don't follow the seasonal calendar and we don't launch too many products every season.
What are your thoughts on the future of luxury footwear?
The world has witnessed an unprecedented time due to the global pandemic. It has impacted every person and every industry. It has been a very challenging time, but these challenges have pushed us to become more creative.
The fashion luxury footwear market is drastically changing, and I think we will see the market adapting more towards a sustainable future over the next 5 years. We will see slowing of production, minimizing of waste and a big focus on durability and longevity of products. The consumer is becoming more aware of the resourcing and production and asking more questions. They are looking for brands they can trust to be transparent and ethical.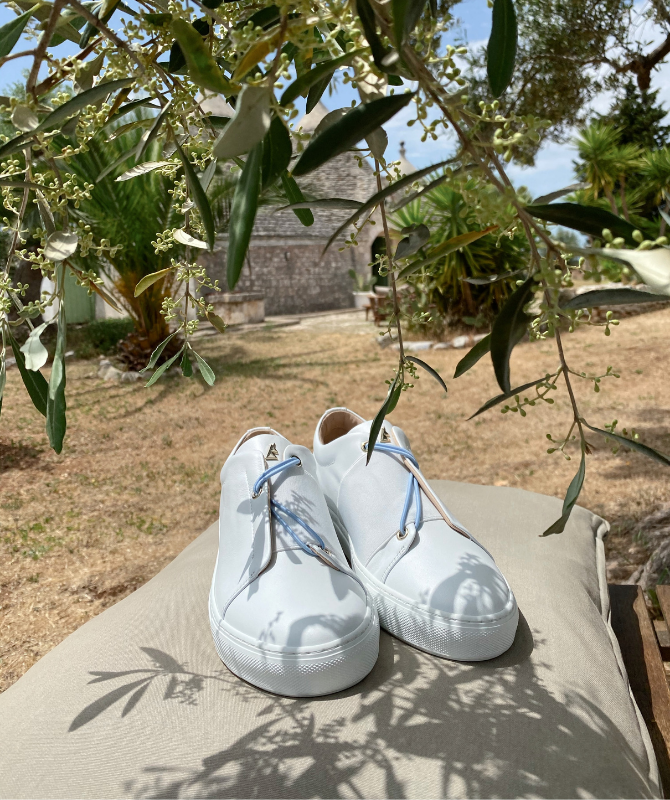 To you, what is a timeless piece?
A timeless piece is a piece that can be worn anytime without a second thought. It's a piece that is in style right now or in ten or fifty years. It's the piece in your wardrobe that will elevate your look every time.
Why do you think Level Shoes is the perfect partner for you to stock your collection?
Level Shoes is more than just a concept store or department store that sells shoes. Level Shoes is a luxurious universe that offers footwear aficionados everything they need to stay ahead of trends.
I think Level Shoes are the perfect partner because they are not just another place to stock my collection. They are a family that has welcomed me into their world. We have built a strong relationship over the past couple of years, and they truly understand the concept of the brand, the vision, and the positioning. In addition, they are committed to delivering our message clearly and showcasing our vision to the world. Moreover, they have deep knowledge of the needs of their clientele and are always making sure to bring them the best of the best.
What styles/colours do you think your Middle Eastern clients gravitate more towards?
The Middle Eastern clients lead a very social lifestyle and are always looking for footwear that turns heads in every occasion. Whether they are fashion forward or classic, they like to stay stylish and stand out from the crowd. And we have really made that accessible with our range of products.
The white Toi et Moi sneakers that feature our customizable signature laces has been very popular in the region with its minimal approach to a classic tennis shoe. They are perfect for the clients that gravitate towards more classic style but also offers endless customization for the fashion forward clients as they can easily add a touch of colour with the range of laces available.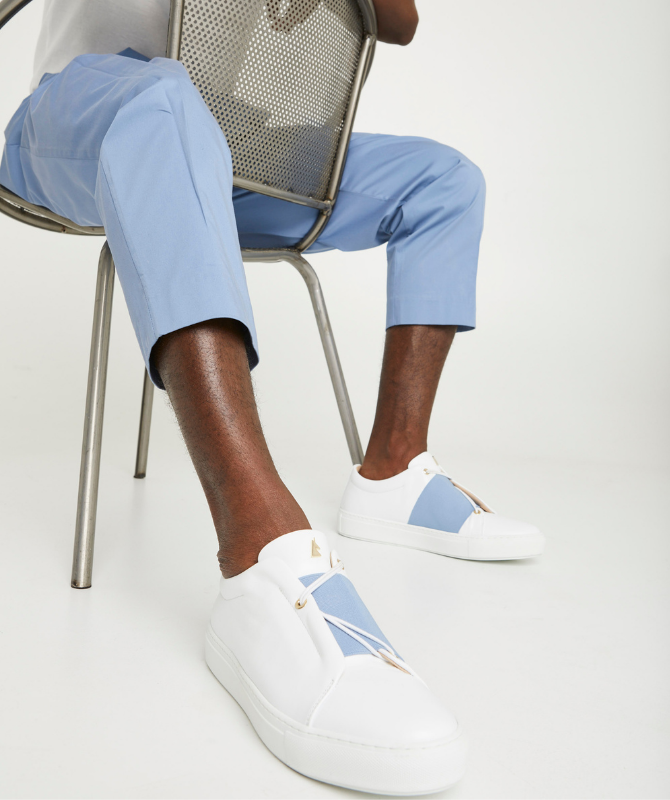 Personalization is at the heart of the brand and before I start any new design, I look at what people need in their wardrobe that will make it easy for them to style their looks on the daily and express their personality effortlessly.
We have just launched the first of its kind customizable luxury sneaker in the world, Nous, that is also the lightest luxury sneaker on the market. The latter is especially important for this region with its warmer temperatures. The Nous sneaker is also perfect for the Middle Eastern clients as it offers more than 100 looks in one sneaker.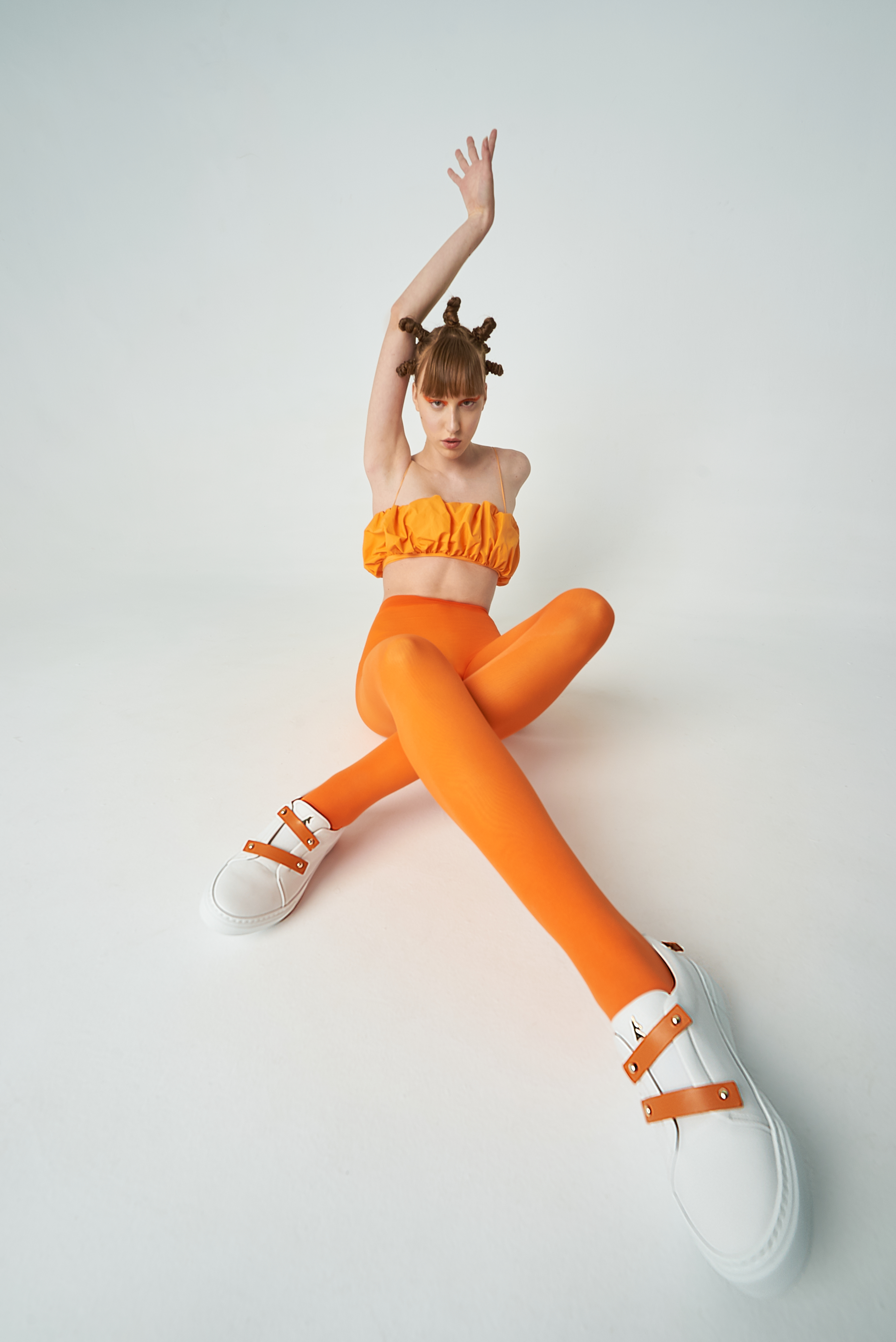 How does Syria and its rich culture play a role in your designs?
Syria is home to many civilizations and has a very rich history. This can be felt as you walk its streets and enter its mosques and churches. Its heritage is embedded in the architecture and the soul of the country.

As I was studying at ESMOD, I lived in the old city of Damascus, which is the oldest capital in the world. Weaving in Syria is considered an art and the horizontal looms used to weave fabrics have appeared in Syria in the mid-3rd Century.

Every day I walked in the old city, I saw the spinning, weaving of textile, the delicate embroideries and brocade work. The different techniques used always amazed me. It takes great attention to details and that is something I brought into my own work.
As a Syrian, I've been exposed to this rich culture at a young age and even though I am in France, miles away from my homeland, I carry it in my heart, and it continues to inspire me in my designs.
With your Syrian background and challenges faced as a war refugee, how did that shape you into the person you are today? Both personally and professionally?
I am grateful for every challenge that I faced on my journey as a Syrian war refugee. It has been a tough road to get to where I am, but that has only made me stronger.

The journey of any war refugee is a very difficult one and takes a huge toll on a person's mental and psychological state. And it takes a lot to overcome the horrors refugees experience on their way to freedom and a better life.

I have lost my home but that made my mission in France even more meaningful. I arrived in the capital of fashion just a boy with a dream and now I have an international luxury fashion brand.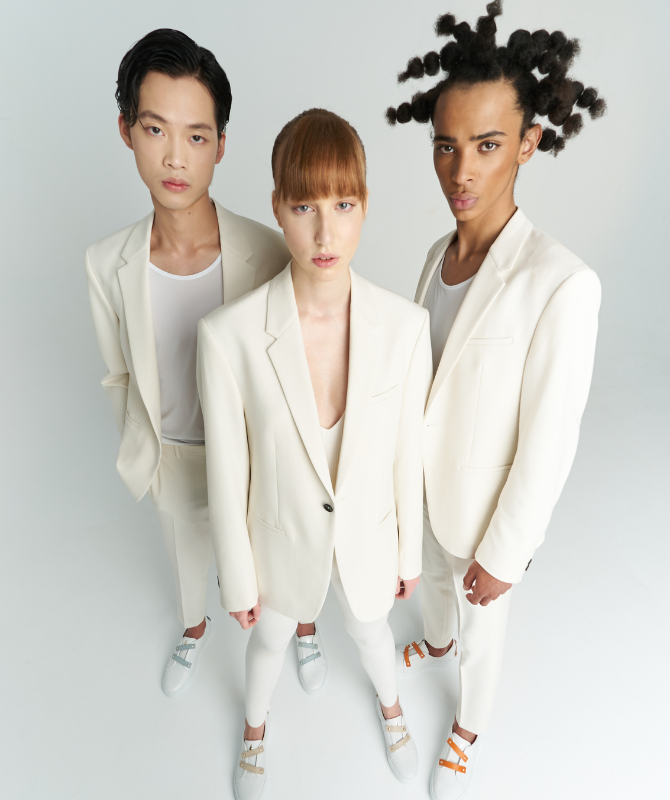 It took commitment, passion, and persistence to launch a brand in the competitive French capital, to work with the best and biggest ateliers in Italy and to make my childhood dream a reality.
My success today represents more than just a personal journey. It represents hope. It proves what a human can accomplish in a safe place at peace. It's also a testament of Syrian talents, work ethics and integrity.
With all the tragic news coming out of Syria over the past 10 years, it's easy to forget that Syria is more than a war-torn country. It's home to the oldest civilizations and has the richest history in the world. The French Archaeologist, Andre Parrot, once said "Every person has two homelands, his own and Syria."
What advice would you give to aspiring designers?
Trust your intuition, take your time and don't be afraid to show your personality.
Daniel Essa is now available at Level Shoes in The Dubai Mall, the Level Shoes app and Levelshoes.com.