We may be over a month away from truly embracing the festive season but it's never too early to start. Burberry is already celebrating the excitement and anticipation of festive preparations by launching its new seasonal campaign, titled 'The Night Before'.
Imagined through a distinctive Burberry lens, the campaign's festive energy is captured in collaboration with the visionary TORSO – where familiar moments of festive preparations are confidently individual, daringly original and free.
Officially making their campaign debut, Burberry tapped world-renowned Shakira and Burna Boy to star in the film and a series of captivating images. Here, they brought the heat to the festive season by embodying their own interpretation of the exhilaration of the night before.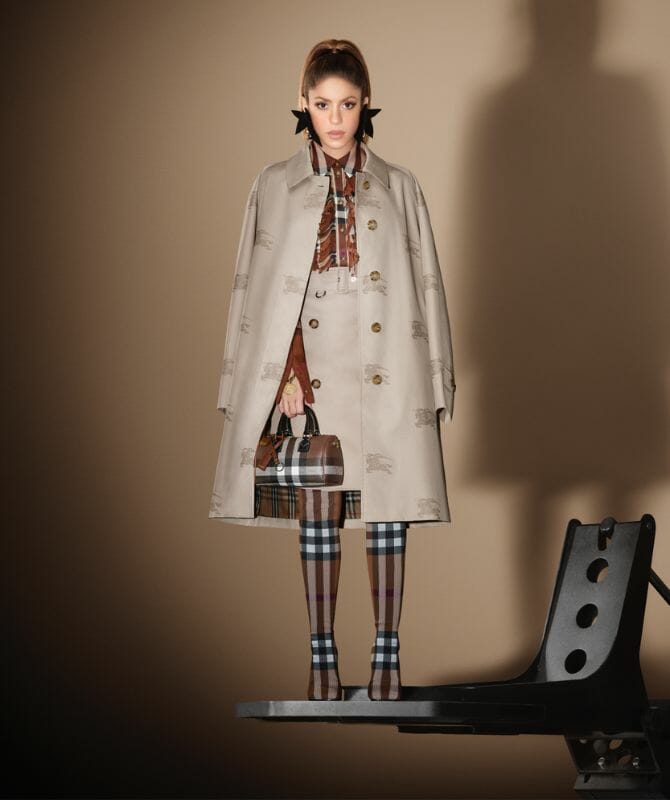 Shaking things up for Christmas, Shakira fronts a sheer gown for the campaign whilst Burna Boy's look includes an iconic outerwear piece in the signature Burberry Check. The festive collection also includes beige car coats, eveningwear such as tulle gowns with the Equestrian Knight Design and oak leaf crest in light-catching crystals, as well as classic menswear suits printed and jacquard-woven with the Equestrian Knight Design.
Celebrating the joyous moments of preparation that lead up to the festive period, the campaign film shows several episodes such as Burna Boy striding across freshly fallen snow, musicians rehearsing to the rhythm of the season, Shakira standing on formal dinner tables that transform into a Burberry runway – the ultimate setting for self-expression and new takes on festive traditions.
Below, watch 'The Night Before' festive campaign…
ALSO READ: VERSACE RETURNS TO LOS ANGELES FOR FALL/WINTER '23.