It was during Paris Fashion Week SS24 that H&M and Rabanne threw a star-studded surprise party to announce their upcoming collaborative collection. Attended by a Rabanne-clad glitzy guest list that included the likes of Irina Shayk, Cher, Elle Fanning, Salma Abu Deif, Ashley Graham, Amina Muaddi, Tyga, and Jared Leto, among others, the celebration didn't reveal much about the Rabanne H&M collection. Now, as we inch closer to the launch date, the much-anticipated campaign for the co-branded range has finally landed on our screens, revealing the metallic extravaganza that awaits us in H&M stores on November 9.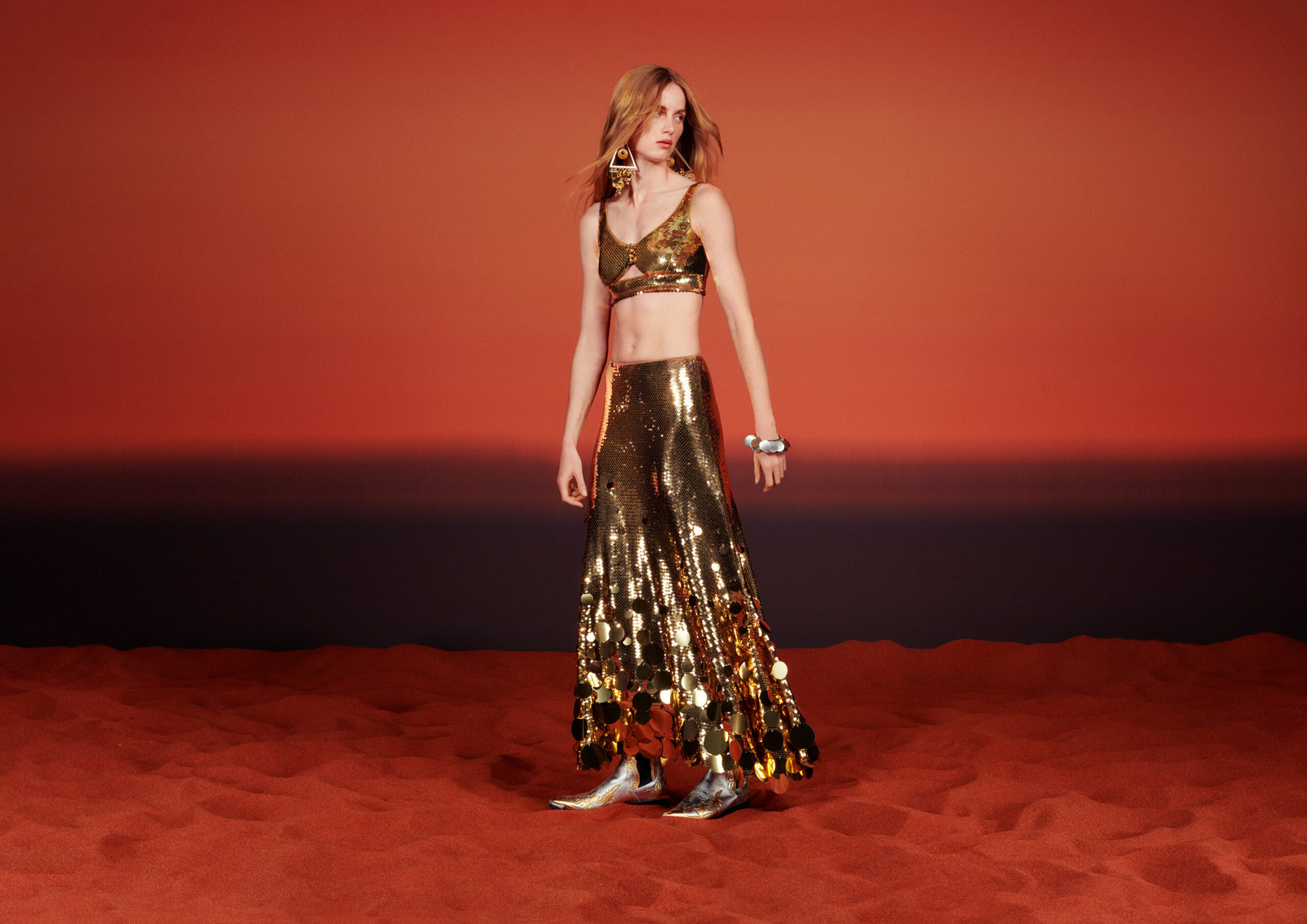 With this collection, Rabanne's creative director, Julien Dossena, takes us on a journey to the glamorous 1970s pool party scene, reimagining it with shimmering disc-o-rama dresses, slinky ribbed knits, and opulent loungewear destined for the dance floor. Drawing from the legacy of Paco Rabanne, the collection melds archival metallic mesh and mirrored paillettes with sharp tailoring and eye-catching accessories. This unique collaboration extends across womenswear, menswear, shoes, accessories, and even an H&M Home décor capsule.
Ann-Sofie Johansson, Creative Advisor at H&M, couldn't be more thrilled. In a "press statement, she said, "Paco Rabanne was the master of metal, famous for shaking up Parisian haute couture with Space Age modernism. In the same spirit, Julien has brilliantly reinvigorated an iconic brand, infusing it with fresh energy. It's a joy to be able to bring such exciting, instantly recognizable Rabanne designs to our customers with this dynamic collection."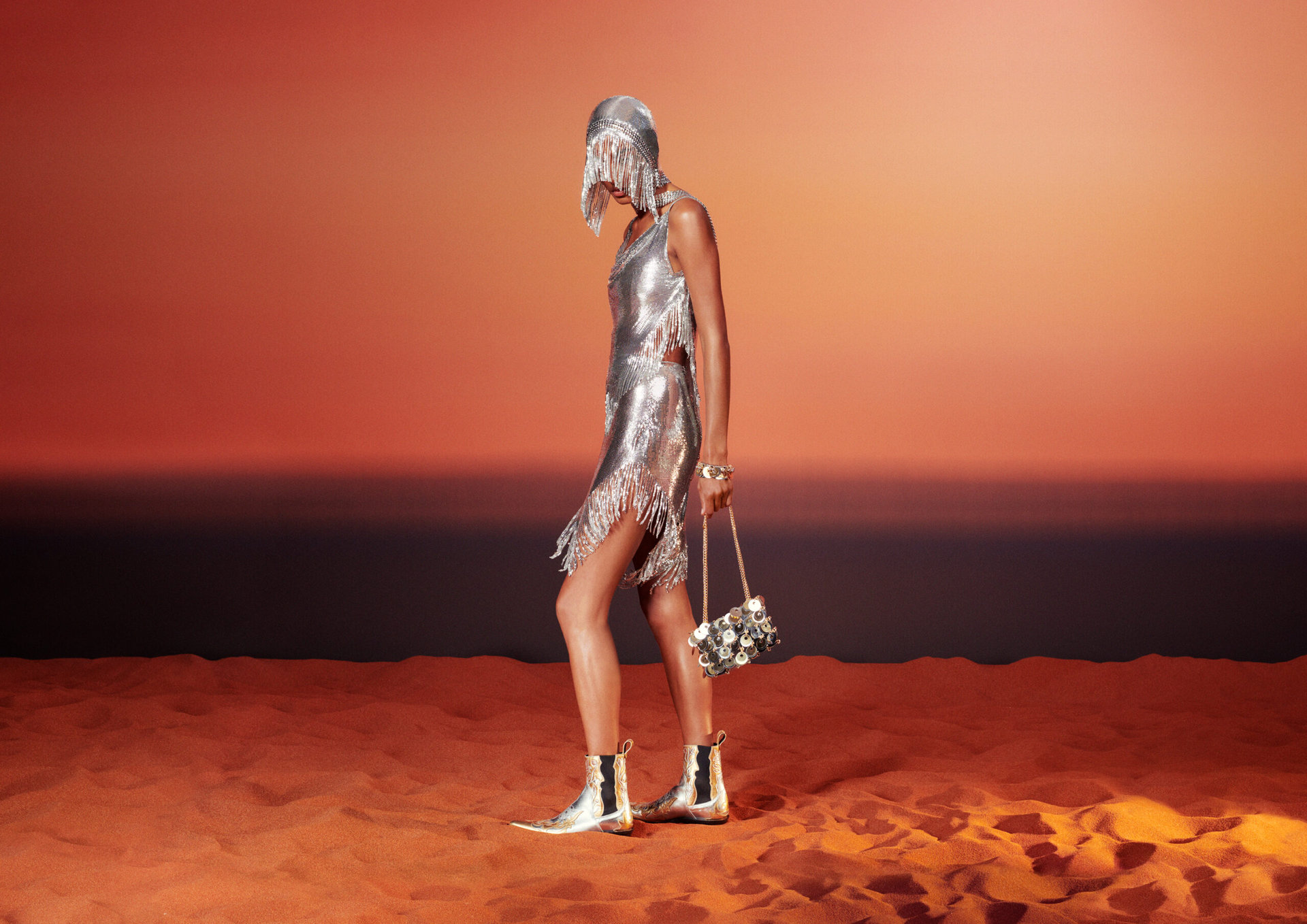 The ready-to-wear pieces are a flaunt of sleek silhouettes adorned with precious embellishments. The women's range includes iconic metallic mesh two-pieces and dresses, along with glittering disc dresses and paillette-pumped maxi skirts. Romantic rhinestone-adorned chiffon gowns and leopard-print jersey dresses are also available to shop. As for men, glittering silver suits, sequined turtlenecks, and metallic mesh vests are all part of the Rabanna H&M offering. There's no shortage of retro tracksuits and T-shirts for those looking for comfort.
Accessories are a testament to Rabanne H&M's "more is more" attitude, featuring the Parisian brand's iconic bags with rhinestone-fringed mini metallic mesh styles and paillette-bedecked shoulder bags stealing the spotlight. The jewelry lineup showcases twinkling two-tone metallic mesh earrings, sequin-loaded necklaces, and headpieces that push the boundaries of ornamentation. That's not all; iconic metallic mesh scarves for men and women, along with Western-style boots and sequined and logo-adorned pool slides, are also a part of the Rabanne H&M collection.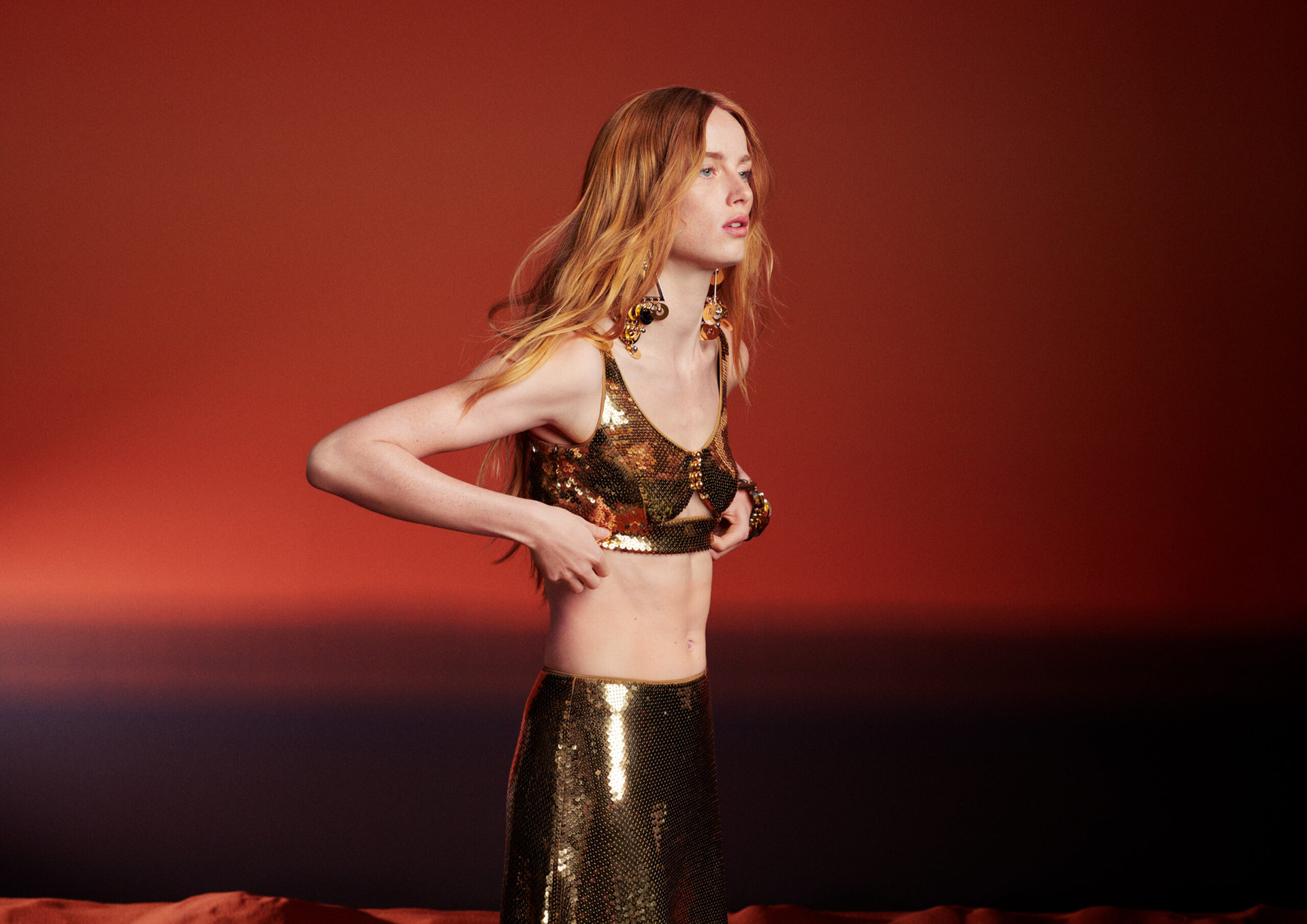 Julien Dossena, the creative director of Rabanne, approached the collection with a desire to create an inclusive, instinctive vision of fun. His inspiration drew out the playful side of Rabanne, featuring chainmail and sequin pieces alongside 1970s tailoring and leisurewear. He emphasized that "Paco Rabanne was a genius when it came to radical design and innovative materials; I'm excited to take that philosophy further with a collection that makes our icons more accessible and pushes the boundaries of sustainability."
The Rabanne H&M collection doesn't compromise on quality with the use of genuine leather, wool, and mohair, making appearances across accessories, outerwear, suits, and knitwear. The iconic metallic mesh pieces combine recycled and conventional metal, marking a pioneering step in sustainability for both H&M and Rabanne. Embellished items also feature recycled polyethylene terephthalate (PET) sequins and recycled glass rhinestones.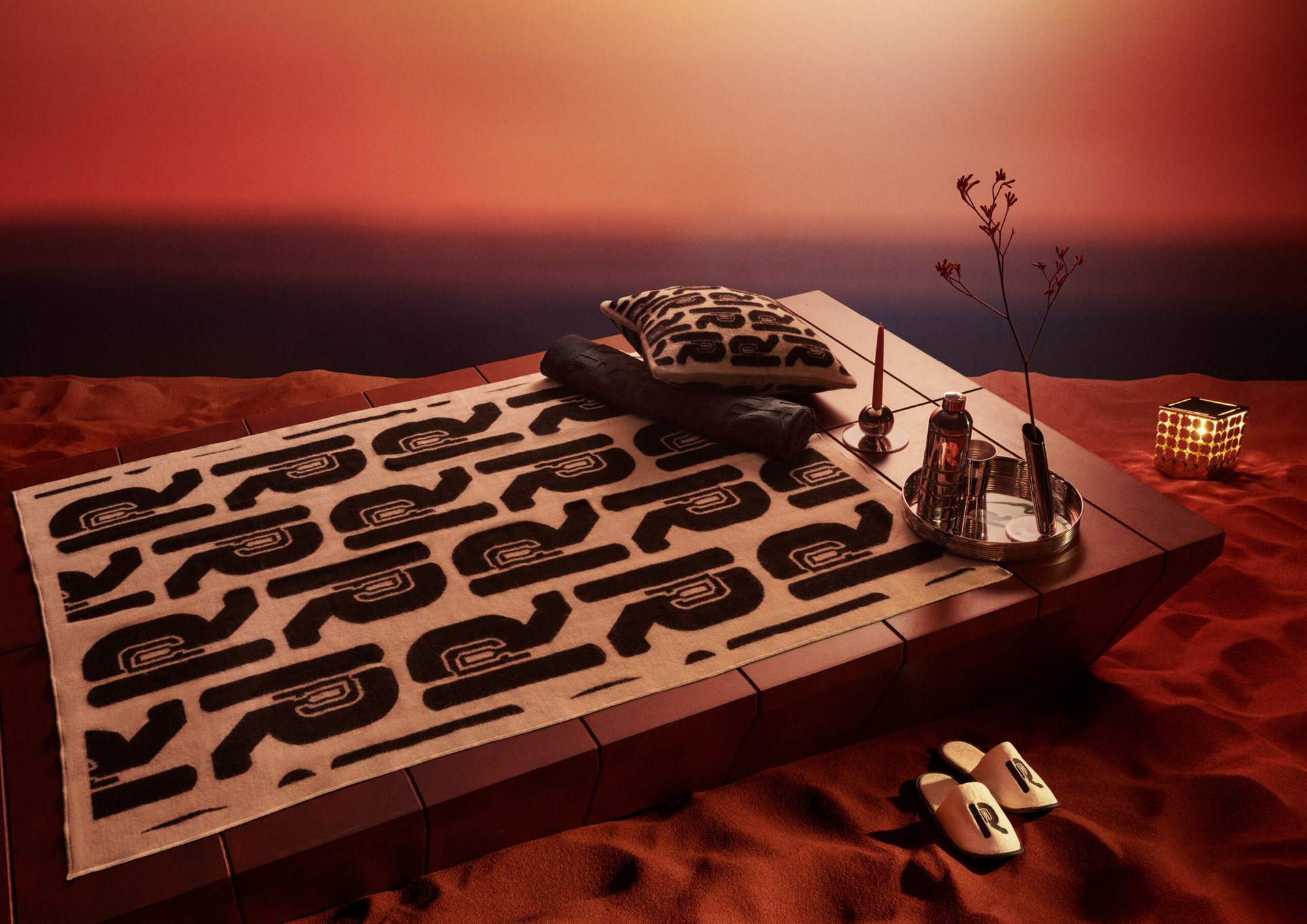 In an elegant nod to founder Paco Rabanne's furniture designs, the gilded aesthetic extends to interiors and homeware in the H&M Home collection. From heavy-metal treatment for playful accessories like a deck of cards and dice to high-shine cocktail tables and a gleaming Space Age-inspired metallic chain curtain, the H&M Home range aligns perfectly with the opulent vibe of the fashion collection.
Landing on in stores just in time for the festive season, the Rabanne H&M collection will dazzle on store shelves–both online and offline–starting November 9.
ALSO READ: MONTBLANC'S HAS INTRODUCED A GCC EXCLUSIVE TIMEPIECE WITH ONLY 50 PIECES AVAILABLE TO SHOP.