Chanel's seasonal campaigns are always divine but for its new handbag campaign it's particularly noteworthy because of who was picked to front the ad.
Karl Lagerfeld tapped model-of-the-moment Kaia Gerber (who ranked sixth on Instagram's list of top 10 models with most-engaged followers) to front the maison's new campaign and the 16-year-old couldn't be more perfect for the role. Her relationship with the French fashion house grew stronger after she made her couture debut during Paris Haute Couture Week, and even added designer to her CV after announcing that a special capsule collection with Karl Lagerfeld is in the works.
Adding to Chanel's portfolio of A-list ambassadors (think Pharrell Williams, Lily-Rose Depp, Keira Knightley, Kristen Stewart, Caroline de Maigret and Cara Delevingne), Kaia Gerber is the newest face of the brand's Spring/Summer '18 handbag collection and the campaign is cool and captivating — much like the model herself.
In a series of monochrome images, Kaia was photographed by King Karl himself and posed with the brand's latest transparent PVC, Gabrielle and Chanel boy bags. The location? Mademoiselle Chanel's apartment in Paris where the model was surrounded by the late designer's personal belongings.
Take a look at the new Spring/Summer '18 handbag campaign here…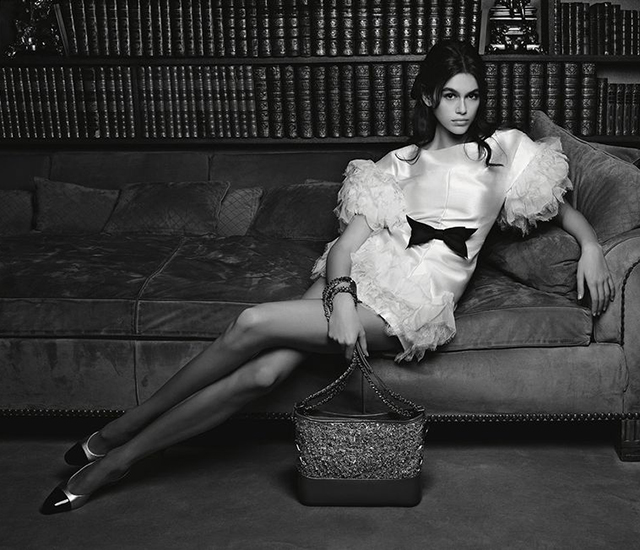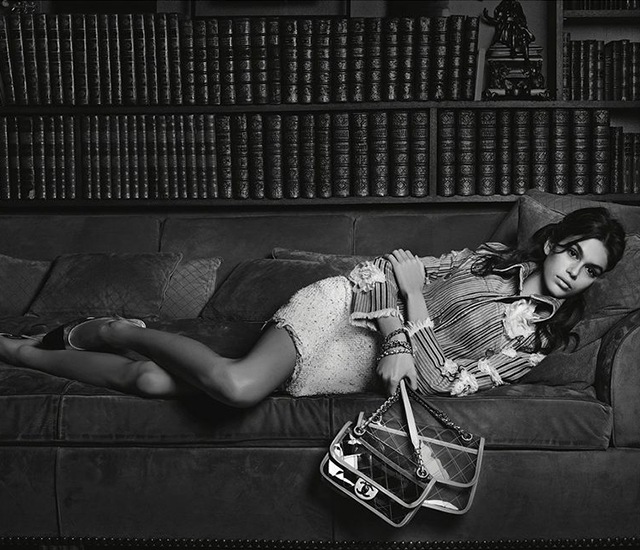 Now, find out how you can smell the flowers and raw materials used in Chanel's iconic fragrances.