When endlessly scrolling through Instagram, you've probably come across Manu Atelier's coveted designs on the shoulders of fashion's it girls. The Turkish brand has garnered immense success following its launch in 2014 and has already because the ultimate success story for the modern age – courtesy of its contemporary silhouettes and of course, its ethos which includes a sense of permanent responsibility to the world we live in.
Manu Atelier – the brainchild of sisters and co-founders Merve and Beste Manastir – offer handbags and footwear that are both practical and stylish, all whilst presenting exquisite artisanship inspired by their father.
Some of the brand's signature styles including the Prism and Padded Cylinder are taking centre stage in the brand's latest campaign highlighting its Pre-Fall '22 collection – and its powerful imagery is just as beautiful as their bags.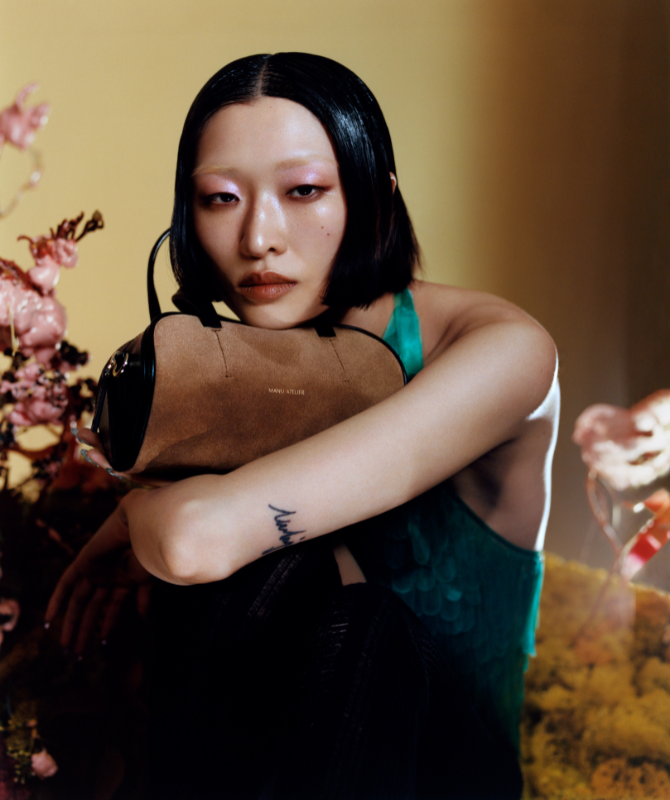 Captured through the lens of fashion photographer Harley Weir, the campaign titled 'The Paradigm of Cycles', celebrates female individuality whilst embracing the mystical bond between woman and earth.
It's minimal yet striking with playful materials and bold colours set as a backdrop to elevate the pieces further. Reflecting a blossoming nature, the campaign imagery using flowers and colourful props was made from waste milk cans – further nodding to the brand's sustainable approach. And if that's not enough to fall in love with the campaign, Manu Atelier teamed up with emerging designer Lou de Betoly to create garments for the collection which of course, were up-cycled clothes using the surplus fabrics from their production.
Browse through some of our favourite campaign images below…