There's no denying that when Hedi Slimane took over the reins at Celine, it sparked some serious concerns. His grunge approach to fashion replaced the beloved Phoebe Philo-era at the fashion house and whilst his style was radically different, Slimane's new appointment represented a fundamental shift in Celine's history.
He turned the page and strongly showcased his vision in 2018 with a new handbag design that people went gaga for (quite literally). First spotted on Lady Gaga in Paris, the structured construction of the 16 handbag was introduced as a new key signature of the house.
Now, what has become a cult classic, Celine's 16 handbag received an update offering a casual take to the silhouette.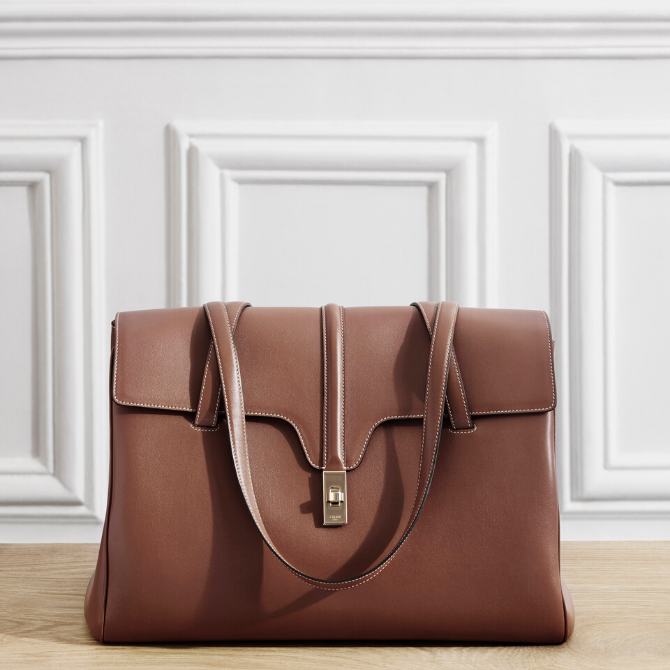 The new 16 Soft is the ultimate piece of arm candy this season consisting of two leather options: a smooth calfskin and a supple grained calfskin.
Available in five different colours, the softer version of the iconic bag features a new padlock enriched with a refined casing, a vertical leather band, a round hand and the 16 iconic cloche-clés.
Celine's 16 Soft handbag is available for pre-launch from June 5, 2020 on the official e-store.
Now, discover Dior's latest matte handbag collection.