Living in a perpetually sunny country does come with its pros – vitamin D all year-round, a golden tan, a healthier lifestyle (the list goes on). And whilst we're accustomed to the luxury of it all, we must be mindful of protecting our eyes from the sun, too.

Thankfully, Fendi is making it easy for us to want to protect our eyes from beaming rays with a Spring/Summer 2021 Eyewear collection that comes with undisputed elegance.

Offering a plethora of sunglasses and optical frames, the line of eyewear is adorned with the Maison's emblematic codes and oversized shapes – each made with Italian craftsmanship, ornamental creativity and a playful aesthetic.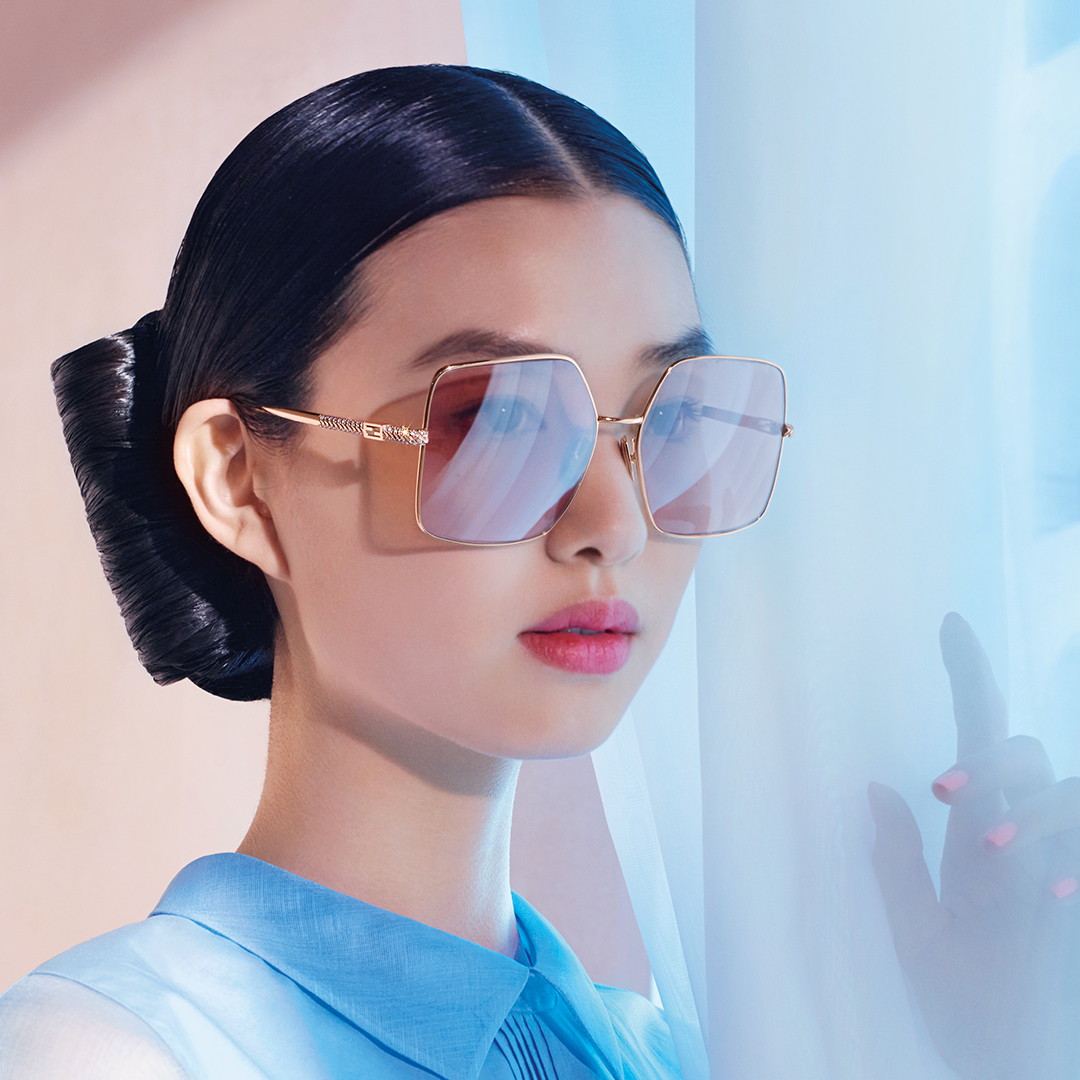 If you want to take a minimal approach to your eyewear, the 'Baguette' sunnies may be for you as they come in elegant and lightweight metal frames, complete with shining Swarovski crystals on the temples. Available in a squared, pilot or cat-eye frames, the Baguette sunglasses are a combination of playful, colourful lenses and coveted details.

Chunky glasses are having a comeback and if you're trend-driven, you put want to try on the 'Fendi Roma' sunglasses – one that is bold and glamorous. There's no going wrong with a pair of these.

They come with an irresistible allure that will add a powerful punch to your overall look. Complete in full-squared or rounded frames, the sunglasses are enhanced with a pop colour palette, signature details, and some with an FF logo acetate finishing.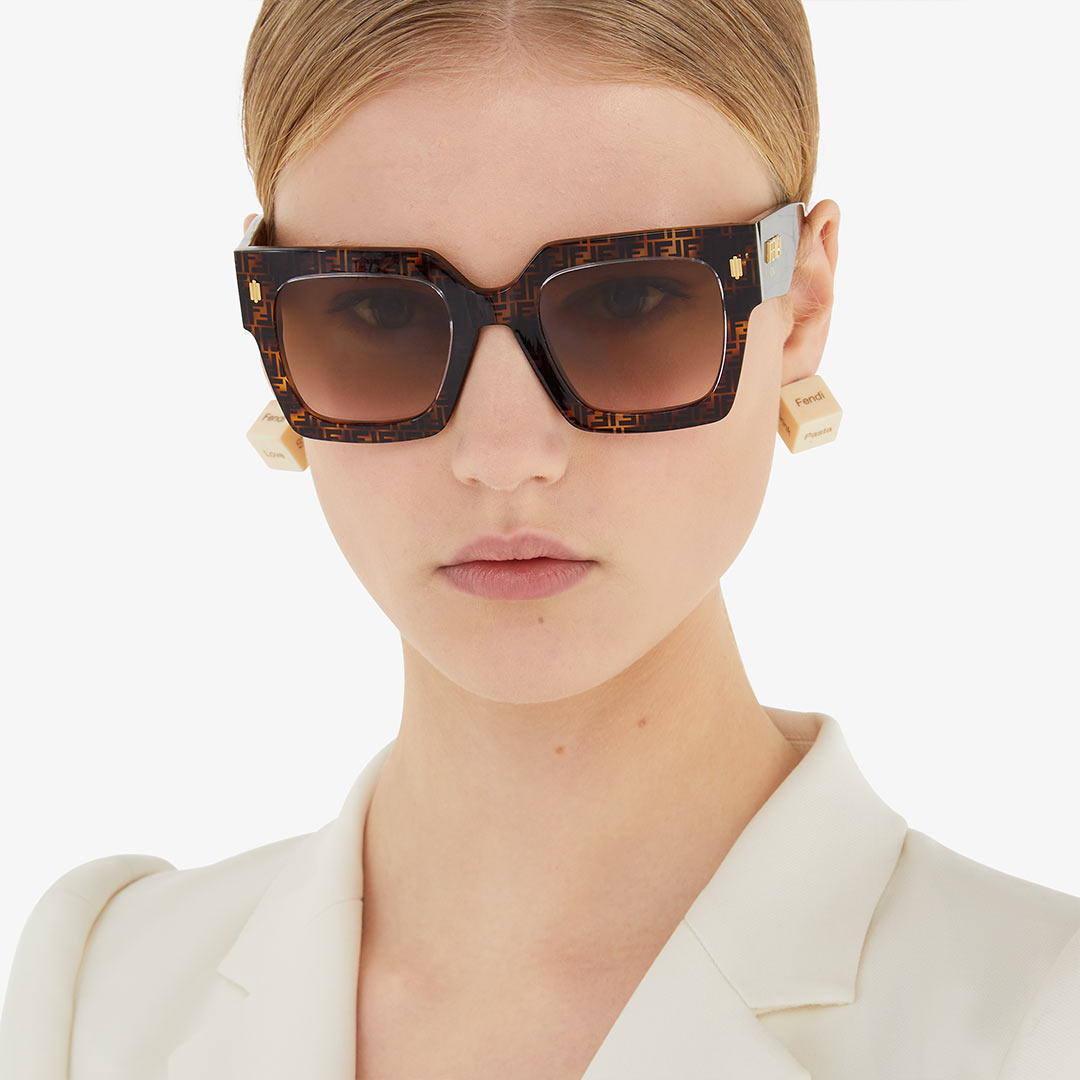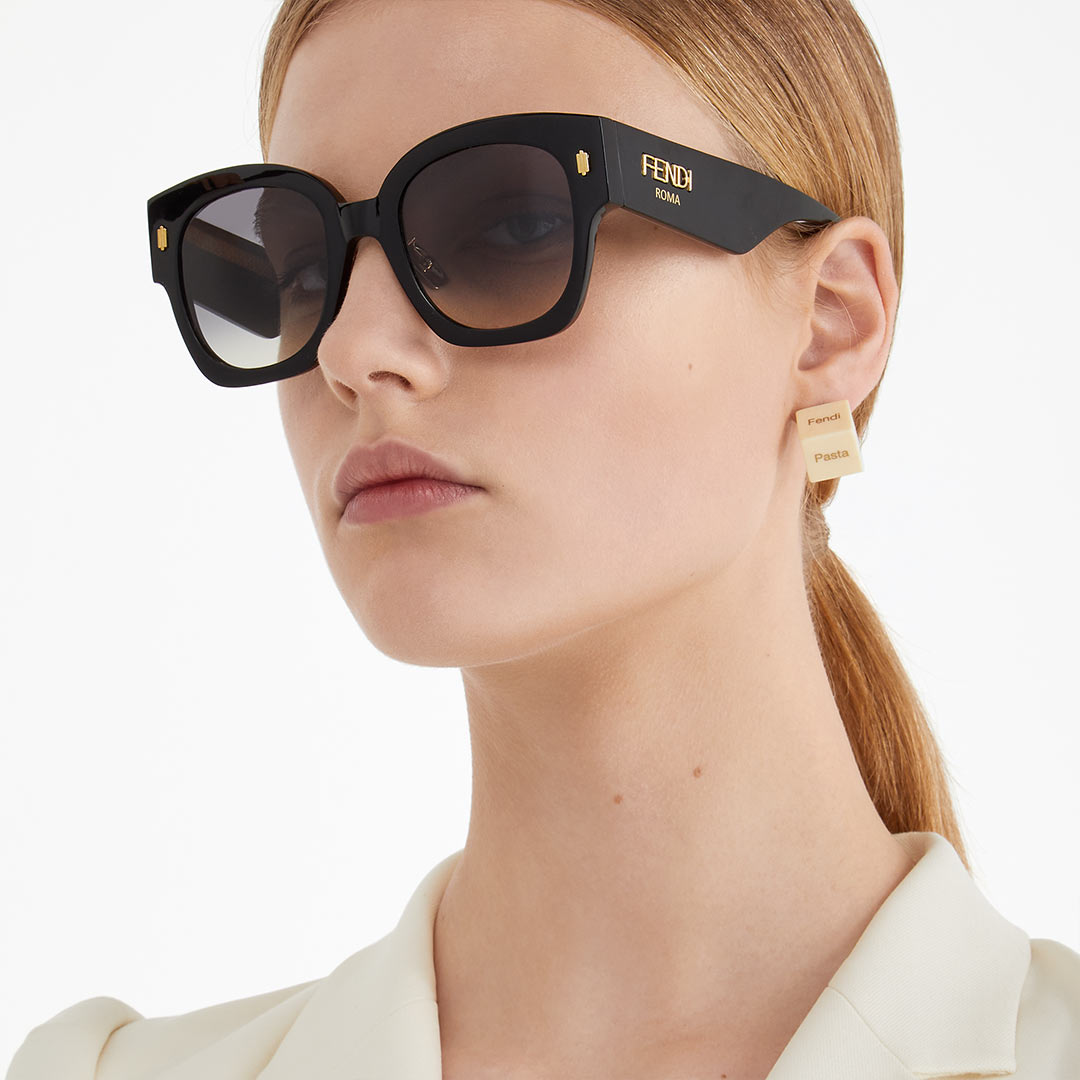 If you're just looking for a stylish alternative to sunglasses, Fendi's Spring/Summer 2021 collection also includes optical frames in squared or pilot shape – available in yellow gold, copper gold and gold.

Either way, there's no better time than now to invest in Fendi's new sunglasses, because the future's looking bright.