With Ramadan in full swing, a slew of maisons have been launching exclusive pieces for the Middle East. And Bottega Veneta is the latest fashion house to launch a mini capsule for the region.
As part of its Spring '20 collection, the capsule collection features a pair of heels and accessories – pair them together and you've got yourself a statement look.
Complete in the brand's expert craftsmanship and stunning exotic leathers, the exclusive range includes The Pouch 20 (the smaller version of the iconic The Pouch) and comes complete with a thin leather handle and racing green python.

The pair of pine green heels, the BV Curve, is beautifully crafted in soft leather and is woven entirely by hand using cotton fiber padded string.
---
BROWSE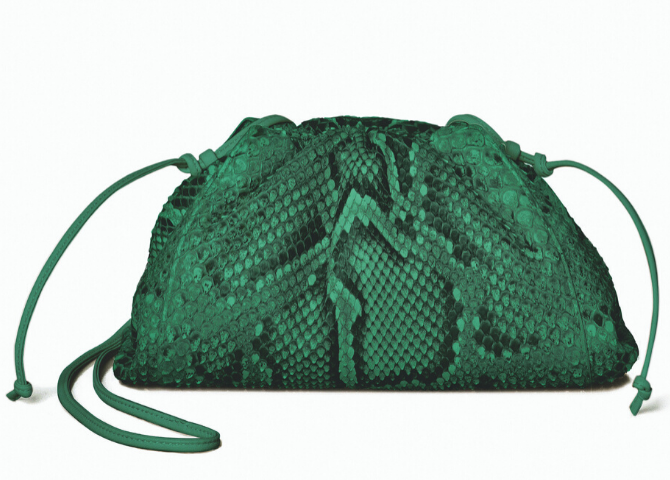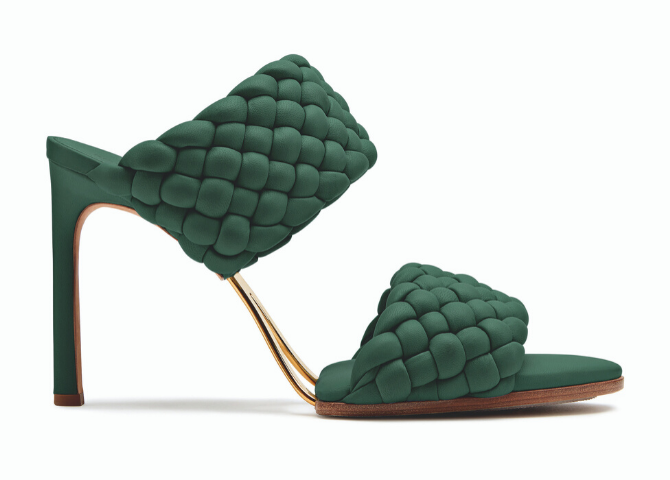 The pieces are exclusively available in Kuwait and the United Arab Emirates.
Now, discover Valentino's Garavani capsule collection.