Baby Sussex officially made his entry into the world on May 6, 2019, and just as we thought that months of relentless royal baby watching came to an end on that day, we were wrong. It has officially ended today, now that we finally have a glimpse at the newest royal member.
The Duke and Duchess of Sussex made their first appearance as a family just minutes ago as they introduced their first born child to the world. Back in the spotlight, Meghan was dressed in a sleeveless white dress by Wales Bonner, a pair of Manolo Blahnik BB suede pumps and dainty gold and turquoise jewellery designs by Jennifer Meyer. Plus, Baby Sussex was also spotted swaddled in a merino wool "leaves & flowers" shawl from GH Hurt & Son.
The newborn baby, whose name has yet to be announced (stay tuned!), has already been described as "really calm" according to the new mum.
"It's magic, it's pretty amazing I have the two best guys in the world so I'm really happy," said the Duchess. "He has the sweetest temperament."
As they both laughed, Harry then said: "I don't know who he gets that from", to which Meghan then added: "He's just been the dream so it's been a special couple of days."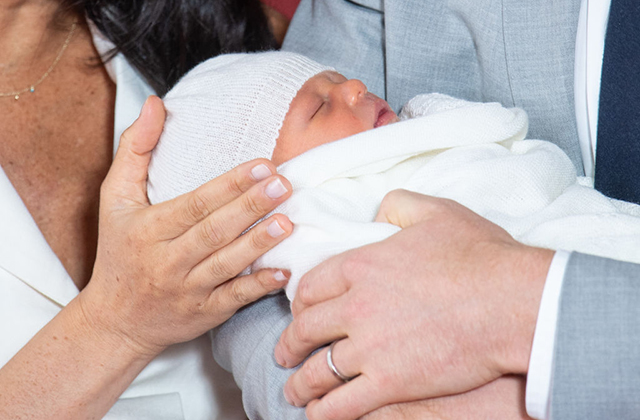 What a cutie!
Now, see how Prince William lovingly welcomed his brother to parenthood.