It feels surreal that yet another year is almost upon us but before we welcome 2019, there's still a few hours left to bid farewell to 2018 – in true luxury style, of course.
Dubai has plenty of options for you and it certainly knows how to ring in the New Year.
Here are our top five choices on where to celebrate tonight…
Dubai Opera
The Dubai Opera only opened its doors two years ago but it has already become of the city's most prominent landmarks.
This year, the performing arts centre will be throwing a major black and white affair that will include live music, DJ sets, a superb view of fireworks, light and laser show, and a spectacular water fountain show.
Show up dressed to impress and you'll be ringing in the New Year alongside the top DJ in the Middle East and pioneer of the Arabian electronic dance music, DJ Said Mrad. Plus, it doesn't hurt to know that he set the tunes at George and Amal Clooney's wedding.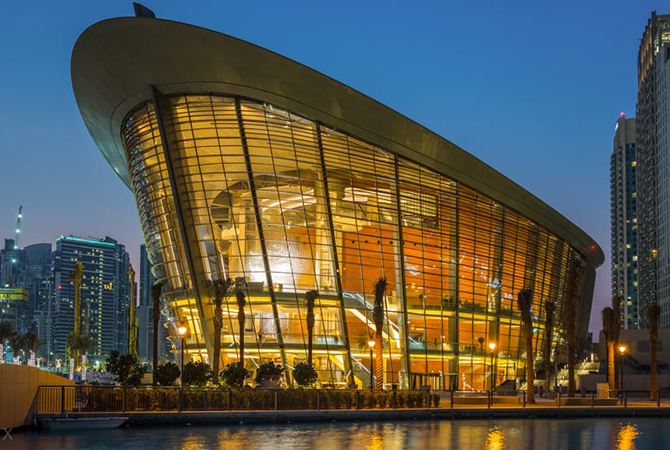 For tickets, please visit Dubaiopera.com.
Flair No.5 at Ritz-Carlton
What if you could ring in the New Year surrounded by an urban jungle-wonderland?
Flair No. 5 at the Ritz-Carlton has created a surreal space this year and you can journey down the rabbit hole as they've created a visual and culinary treat that was inspired by Alice in Wonderland. Enjoy an exclusive menu for the night and beats by local DJs.
For reservations, please call +971 4 372 2323.
The Midnight Gala at Madinat Jumeirah
The Burj Al Arab hotel is one of the most popular locations for fireworks on New Year's Eve, and if you're in Madinat Jumeirah for the occasion, you can see the spectacular display of fireworks up close.
This New Year's Eve, celebrate at the Midnight Gala at the Madinat Jumeirah. Not only will the view be breathtaking but you'll be able to indulge in an open buffet, house beverages and dance the night away as a DJ sets the NYE mood.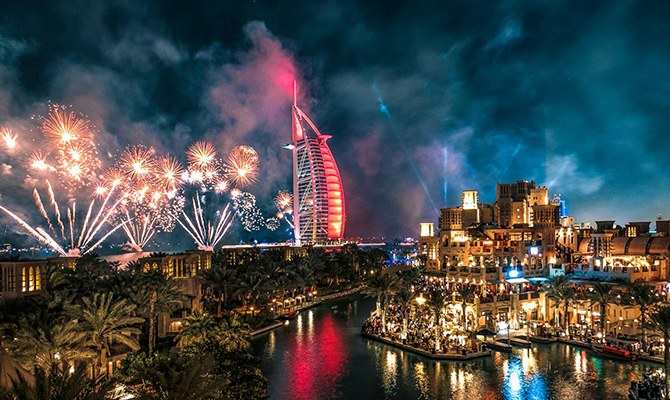 For more information, please call +971 4 366 8888.
Burj Khalifa
Already known as one of the most visited tourist attractions around the world, the Burj Khalifa is the place to be tonight.
It might be jam-packed but there's a lot of options surrounding the world's tallest building that will make it easier for you to spot the fireworks (which are coming back to the building this year after a one-year hiatus to display a light show).
From restaurants at Souk Al Bahr and cafes located at The Dubai Mall, you certainly can't miss the fireworks from here.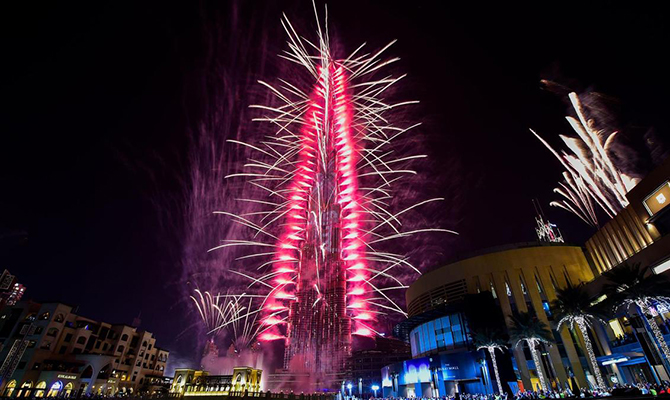 Palazzo Versace
It seems that an Alice in Wonderland theme is popular across the city, as Palazzo Versace is also hosting a wonderland to remember this New Years.
You'll arrive into a whimsical story where a magical setting will lead you through Mosaico to meet the March Hare, the Cheshire Cat and the magic poker from the classic fairy tale.
Throughout your experience, talented chefs will prepare a variety of delicious delicacies and treats for you to snack on whilst waiting for the countdown.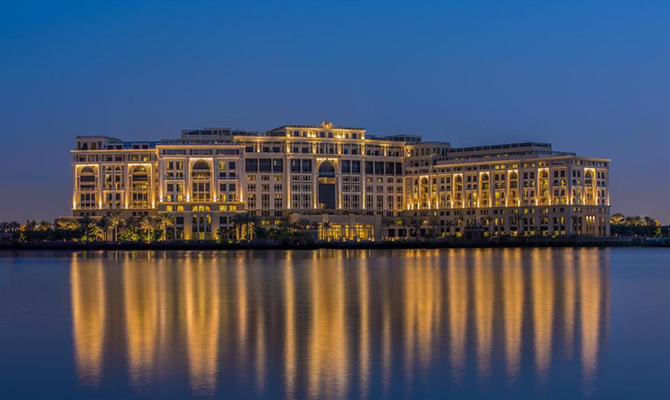 For more information, please call +971 4 556 8888.
Happy New Year!
Now, take a look at some the biggest trends set to rule the wellbeing chat in 2019.