Vegan beauty is undeniably one of the fastest growing skincare and make-up categories right now. Lush just announced that they are no longer using eggs in their products and we've just discovered NudeStix's latest products – the cruelty-free brand that we're using every.single.day.

And now, Kat Von D has come forth with a vegan mascara, aptly named, Go Big or Go Home.
We already have huge respect for the brand for teaching us so many cool techniques like stippling. And in the beauty world, Kat Von D takes charge.
So, Go Big or Go Home is an extreme volume vegan mascara with ultra-long wear that's powered by plant-based fats. The result? Mega volume and intense black lashes – sans a bad conscious. Also, no smudges, flakes or clumps. Winning on all counts.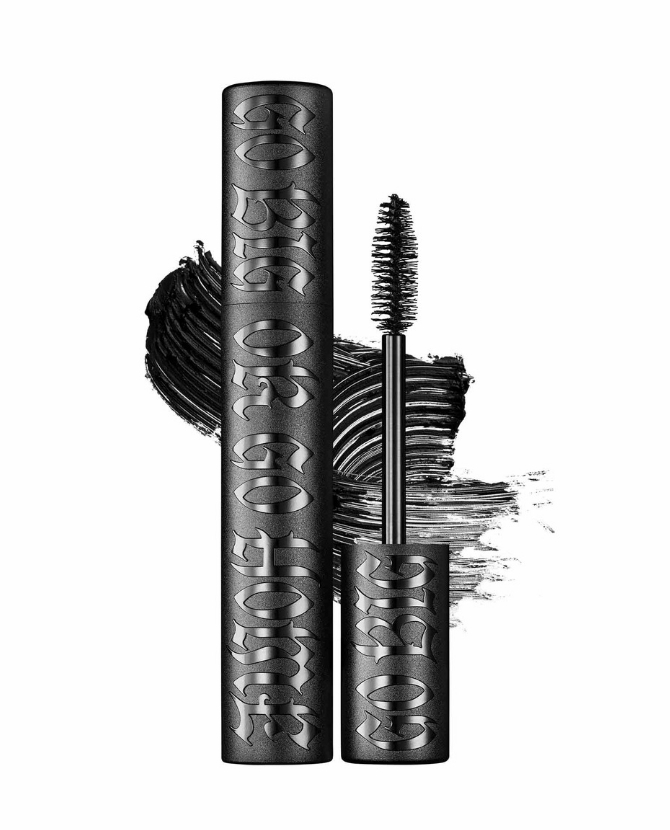 The goodness behind this super pigmented mascara is a blend of olive and sunflower oil – which means it's ethical AND high performing. On that note, the wavy fiber bristles on the fluff brush hold on to more formula to separate each lash at the lash line for a fanned out, eye-opening effect. Read: the mascara you need for a night out.
Yep, that's us sorted then…
Now, because the weather is slowly creeping towards HOT, check out these 10 Insta-approved hairstyles for summer.