Under the glistening night sky in AlUla, Alicia Keys is set to return to Saudi Arabia. No stranger to the Middle East, the multi Grammy-award winner will be performing at the majestic epicentre of art, culture and history for a special one night only performance on February 24, 2023.
Her powerful vocals and smash hits will echo throughout Maraya – a multi-purpose concert and entertainment venue – and her intimate concert will be followed by an empowering initiative, 'Women to Women'.
This intimate gathering of women is a conversation with other female entrepreneurs, business owners, creatives and artists – in AlUla and beyond – and will discuss power and purpose with the region's female trailblazers. The discussions will touch upon topics including their personal journeys, importance of being resources to each other, benefitting from wisdom to nurture the collective, and legacy making.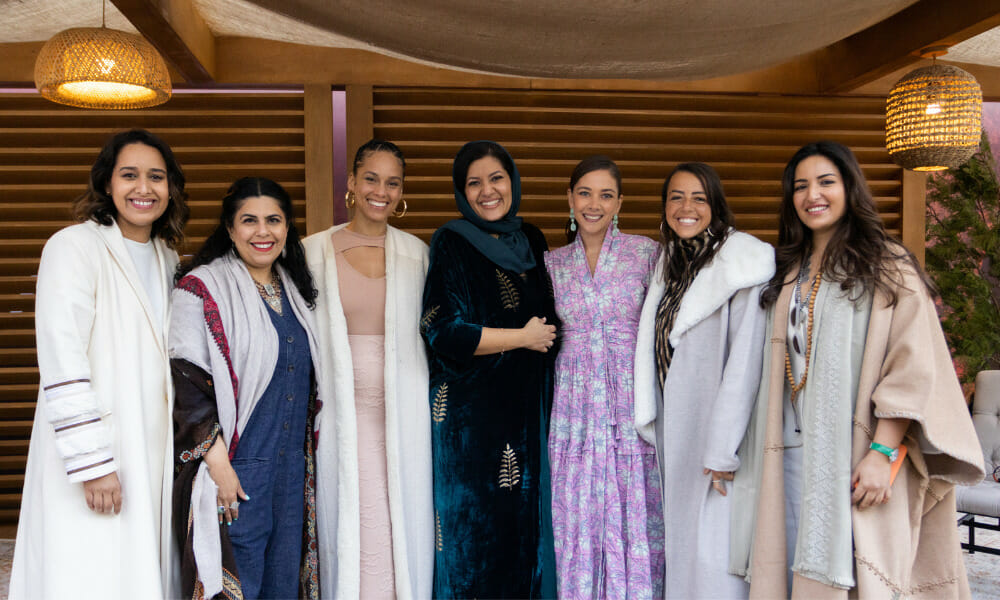 "There is no denying the beauty and enchantment of AlUla, I have always been an explorer and I adore discovering ancient places and what has been left behind of times long gone. But there is something more. I met women business owners here that had a powerful sense of creating meaningful experiences," says Keys.
The concert will be broadcast on MBC and YouTube (AlUla Moments) on February 24, 2022, whilst the 'Women to Women' event will take place on February 25, 2022.
ALSO READ: M.I.A CONFIRMED AS LATEST HEADLINER FOR ABU DHABI'S WIRELESS FESTIVAL.