The leading global art platform is finally here. Art Dubai welcomes another edition – its most extensive one to date – presenting over 100 galleries from more than 40 countries across four main gallery sections, each driving meaningful engagement through the rich cultural heritage and contemporary art practices from the Middle East and abroad. The gallery sections include Contemporary, Modern, Bawwaba and a recently-added section, aptly titled Art Dubai Digital. The debut of the innovative new digital art and NFT section will showcase a comprehensive introduction to the growing industry. And trust us when we say it's worth a visit.
Ahead of the Art Dubai opening, BURO. Middle East sat down with Hala Khayat – the fair's regional director – for a discussion on what it first felt like stepping into this role in the middle of the pandemic, her vision of Art Dubai, the region's thriving art community and of course, we touched upon the topic of NFTs and the Metaverse.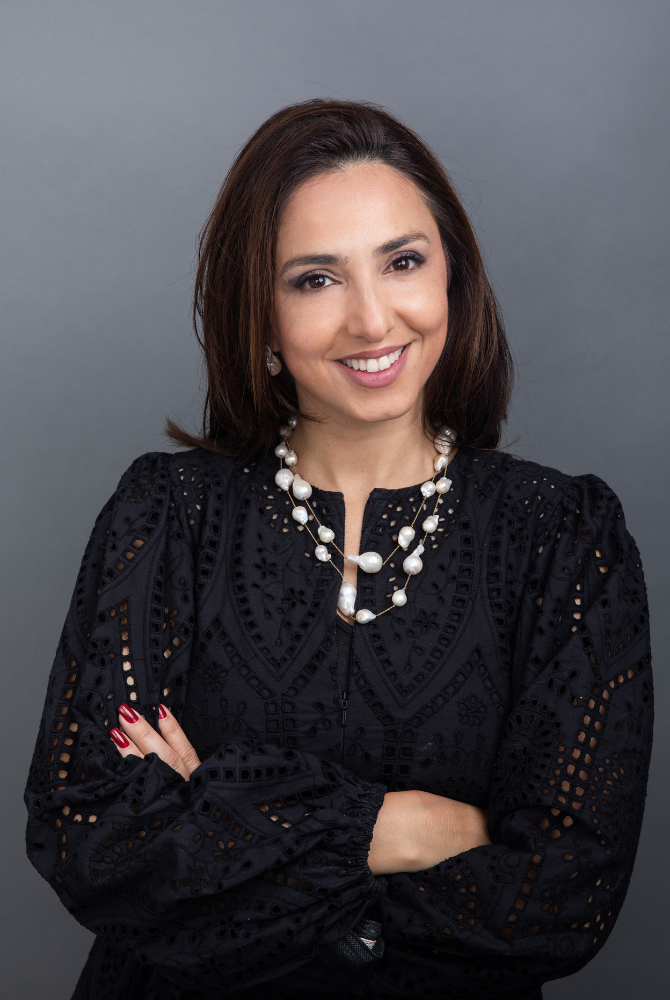 In 2020, Art Dubai didn't exist for the first time since its inception in 2007; we're in the middle of a pandemic, and you got appointed as Regional Director of Art Dubai. How were you feeling back then?
I was hired the same year they cancelled the fair for the first time ever. Obviously, as a visitor, we were all looking forward to what the decision would be, but as a very respectful company, I think they valued the health of everyone and were the first fair in the world to cancel, which was really highly appreciated by everybody. After I joined, when things were more secure and with the vaccination campaign that the UAE took very seriously, we went ahead with the fair in 2021. We were actually the first fair, globally, to come back.
I felt confident because I trust Dubai and its leadership, and for that, we reacted in a very smart way. We always adapt to a situation, whatever it is, and so we went to DIFC where we had a purpose-built tent and it was very successful. Now, fast forward to 12 months later, here we are!
When you joined, you had a certain vision on how you wanted to position Art Dubai. What is that vision and has it changed at all?
To be honest, I work with an amazing team. It's never my vision but it's the vision of the whole team. We all work closely together, we brainstorm together and I think the management really know how to run a fair – a really successful one. What I think was amazing to emphasize, for me, is that Art Dubai is no longer this local boutique, small art fair of 2007 when they started 15 years ago. It was a very important jewel for Dubai then. Today, it's not even regional. It's a global fair where we have galleries from Columbia, Latin America, Africa and Asia. We have all of the big countries celebrating art and they're present at the fair. It's a huge platform and we have this global vision of bringing the world to Dubai and getting the attention of the region's collectors to art from somewhere else.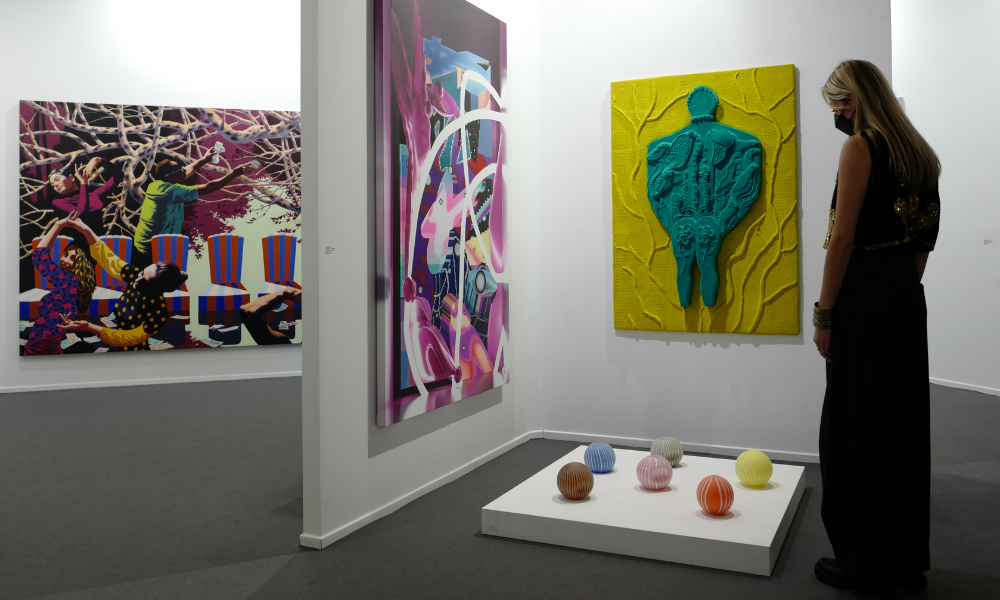 For Art Dubai 2022, there's new and exciting developments happening at the fair. What are they?
We're back at the home base of Art Dubai and it's one of the largest editions to date. There are above 115 galleries and we have the normal concrete of the fair – the modern and contemporary sections – we also have Bawwaba which is very distinct with plenty of newcomers in the market with young artists. We also have the new digital section which is looking at all of the digital artworks that are now taking shape and form.

Art Dubai Digital is an exciting part of Art Dubai this year. We have to ask. What are your thoughts on the hot topics of NFTs and the Metaverse, from an art perspective?
I think it's very exciting times we're living in. We are living in 2-dimension anyway. I like to evolve as a human being and this is something that is very cool happening in Dubai, and in the world. The good thing about this new section is that we are mapping the best of the best out there. Because it's a new market, it's an easy access market meaning that everyone can tap into a computer and become an artist, do an NFT and have an opinion on this new digital art. The way our curator worked on it was that he mapped 30 years of digital art, so it's not just about today. We reached here today because of all of the work happening behind the scenes. When you understand all of that, you'll be super happy to discover the latest trends.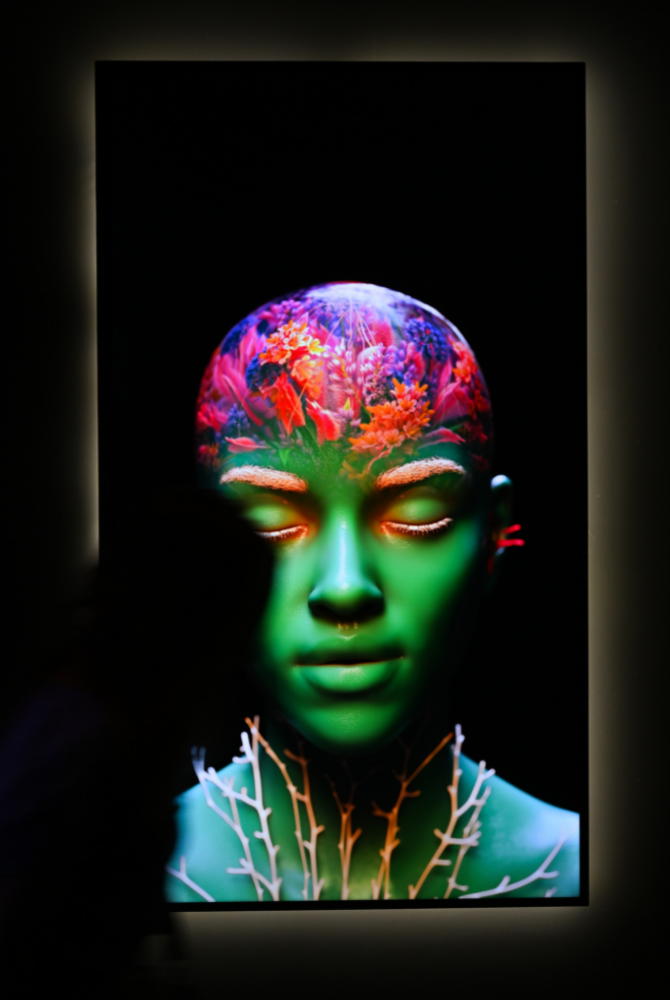 With the Middle East (Dubai, Abu Dhabi, Sharjah and now, Saudi Arabia), there's such a thriving art community. Can you speak to us a little bit about your perception of how art is playing a vital role in the region's culture?
When you travel to many places in the world, the first you want to see is art, right? You go to museums. For me, it's been my life for 15 years so I can't imagine life without art. Whether it's poetry, the movie industry, beauty is very essential for the growth of any human being and for our soul in this very hard life everybody is living. We all work hard and are trying to have meaning in our lives – and art is the thing that gives you that in another dimension.
I think that the UAE, as a country, and Dubai as a city, have gone such a long way since its beginnings. Today, you have art fairs, foundations, museums, international museums such as the Louvre or the Biennale next door in Sharjah, there are exhibiting galleries everywhere. The ecosystem of art and culture is there and it will really help the vision of the UAE in the creative industry and position the country as a major player in the industry.
What are you hoping to achieve this year?
I want all of the galleries to be happy. I want all of the galleries to sell everything they came with because they all hand-picked beautiful objects. There are a lot of sales that have already taken place and it's important for them to have their works go in prominent collections. Of course, we like to encourage certain individuals to buy works but we are so happy when works go into institutions and corporate collections, at least then, everyone in the public can see them. I also hope people come and enjoy an amazing experience! It's a place of learning for five days in this capsule moment. This is what I hope: for people to come and enjoy!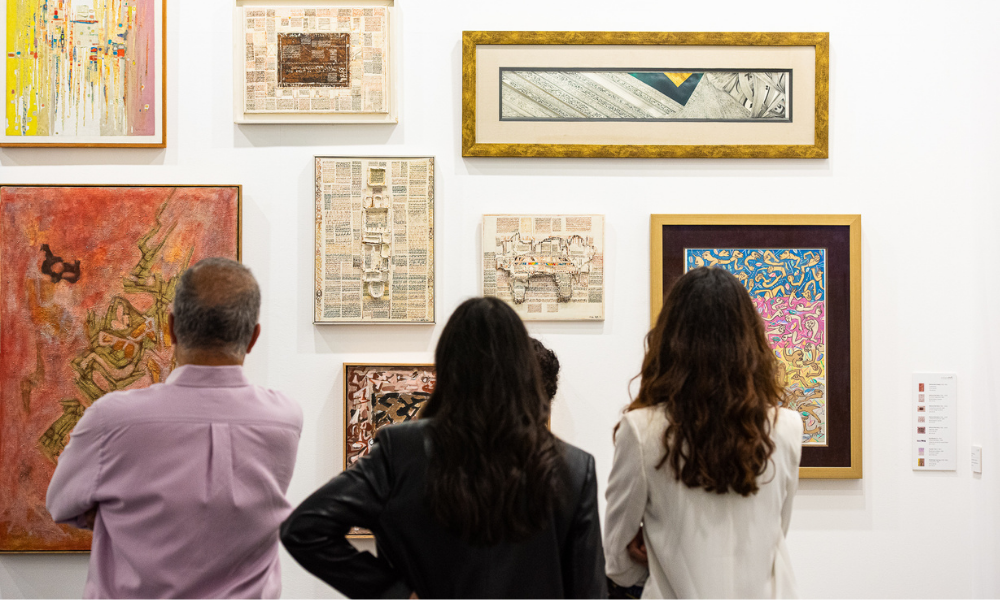 Art Dubai is held at Madinat Jumeirah. Tickets are available to purchase online or via the Art Dubai app.